I love weddings where elements of culture and tradition are updated or combined with quirky details to truly express the personalities of the couple. I find Indian bridal jewellery beautiful and intriguing – the intricate elements all combine to create a stunning look. But whilst I've photographed traditional Indian bridal styles before, I wanted to find a way to keep the important cultural elements, but with a twist to bring this look up to date for a modern Asian bride.
Beautiful model and dancer Nikita, showed off the maharani neckline green blouse and pink high waisted bridal lengha perfectly. Choosing these bright colours rather than traditional golds and reds, already introduces a modern look. Continuing these colours into the makeup, Shreya Pandya used a pink lipstick and a brilliant green eyeliner on the lower rims, creating dramatic emphasis to her deep brown eyes. She added a graded silver shadow to the lids and accentuated the look with eyelash extensions, sculpting the face with blusher to accentuate Nikita's high cheekbones.
Shreya styled long loose curls, carefully pinned to frame Nikita's face. Opting, instead of the traditional centre parting and tikka, for a side parting combined with a beautiful white passa with accents of green and pink to match the lengha to create a very different look. Long matching earrings were used together with a large hoop natha or nose ring with a diamond flower. Picking up on the diamond, the white statement 18 strand necklace completed the look.
Choosing bright accent colours, for both the the bridal lengha, jewellery and makeup – together with a side parting and passa without a tikka, allows the traditional Indian bridal style to be updated, giving a fresh modern look.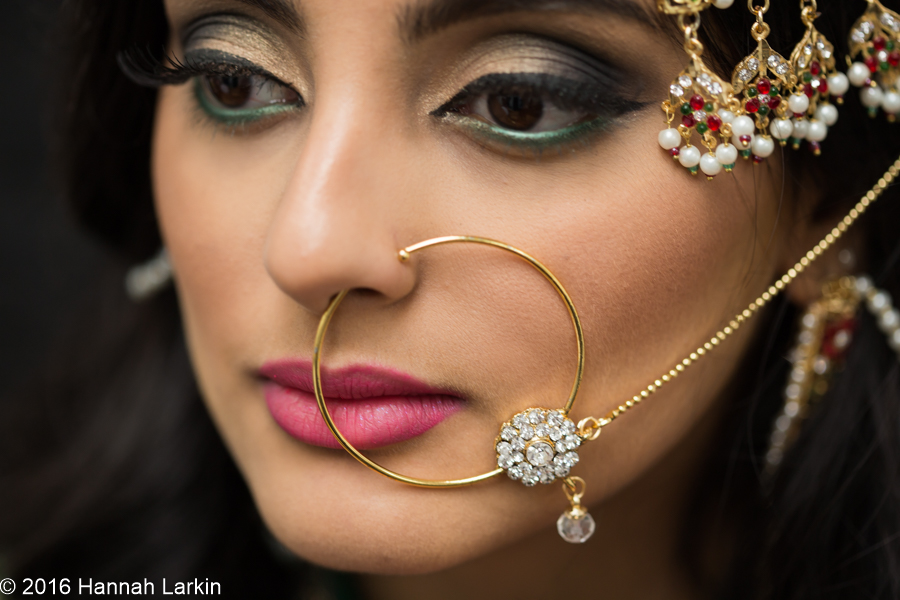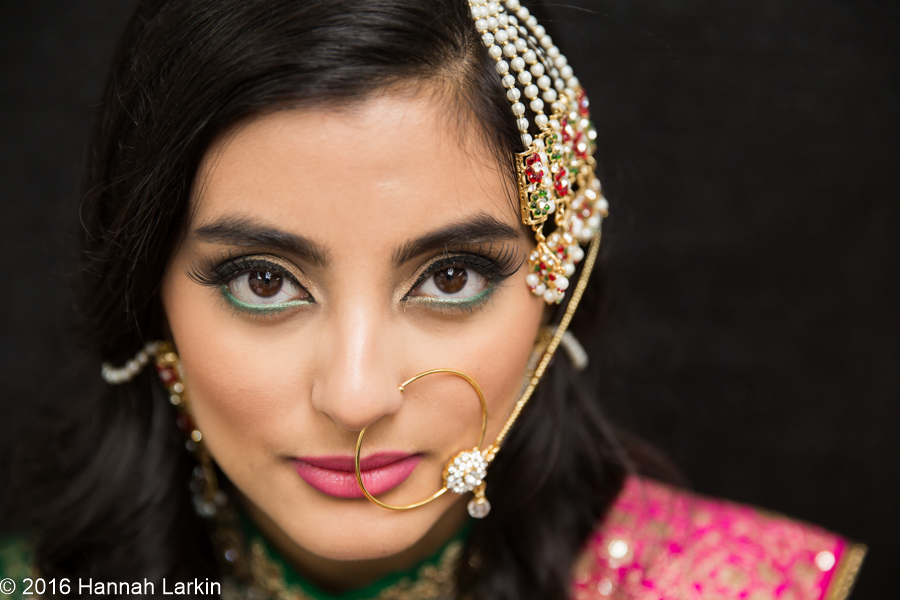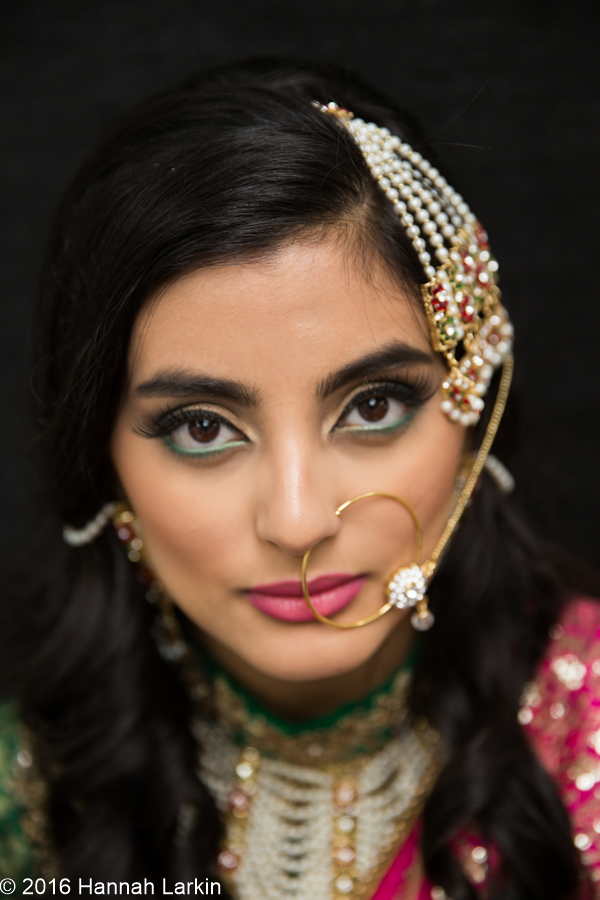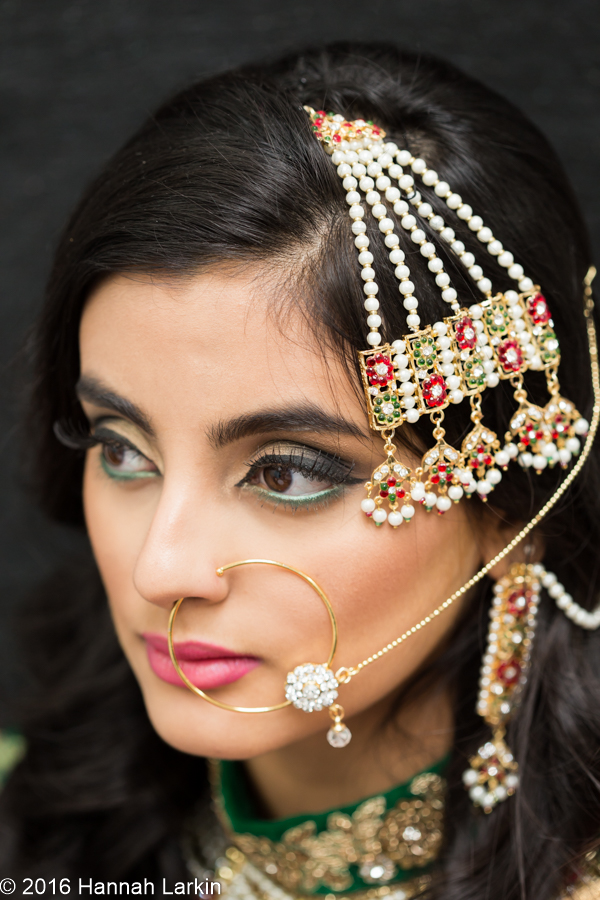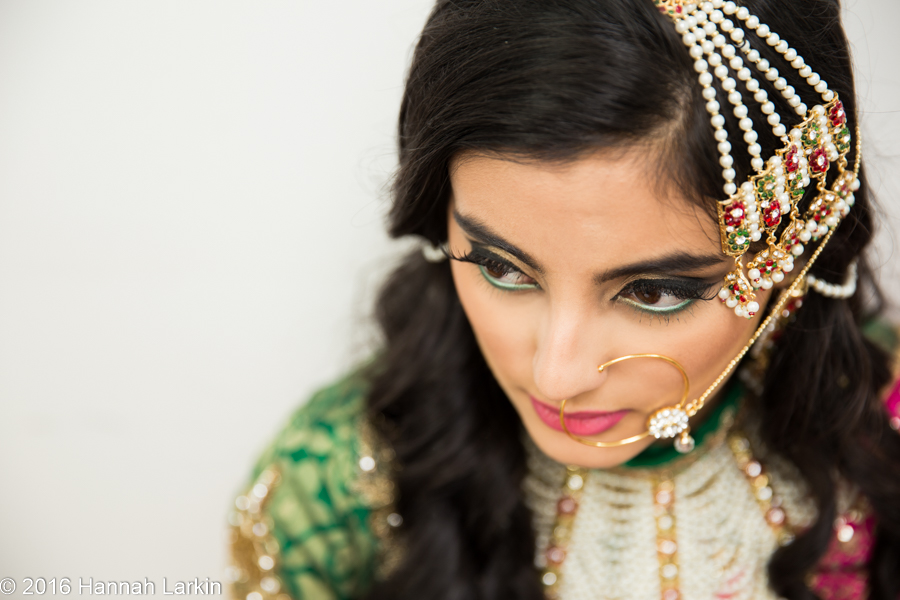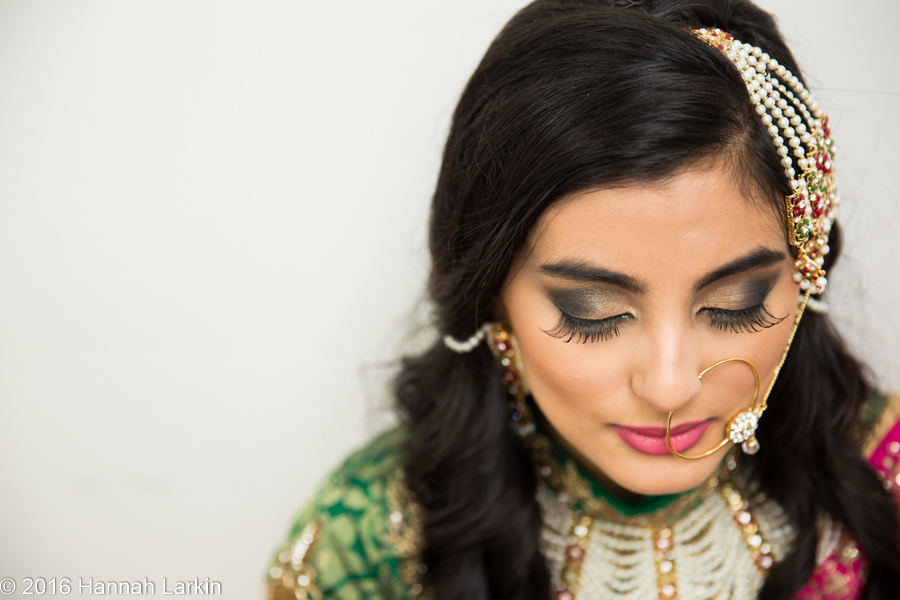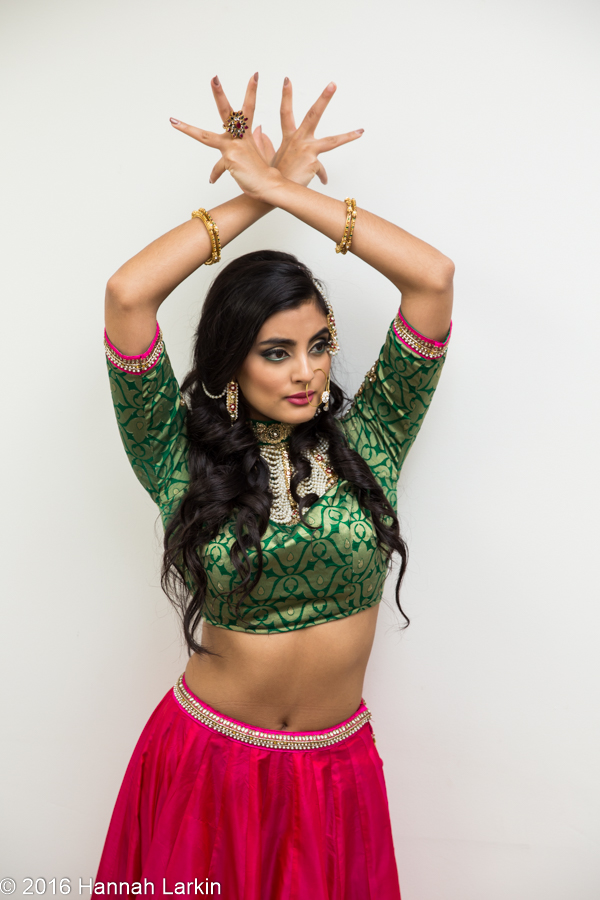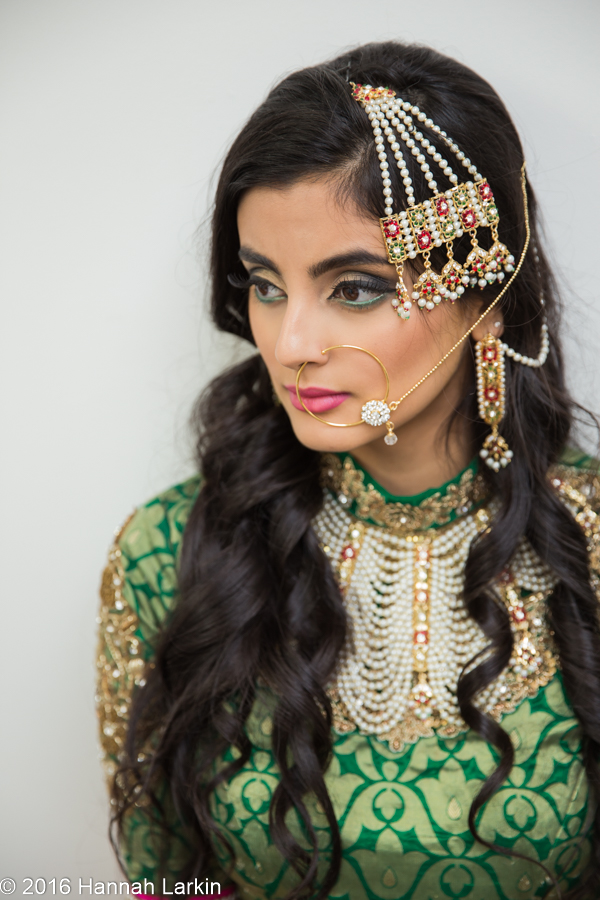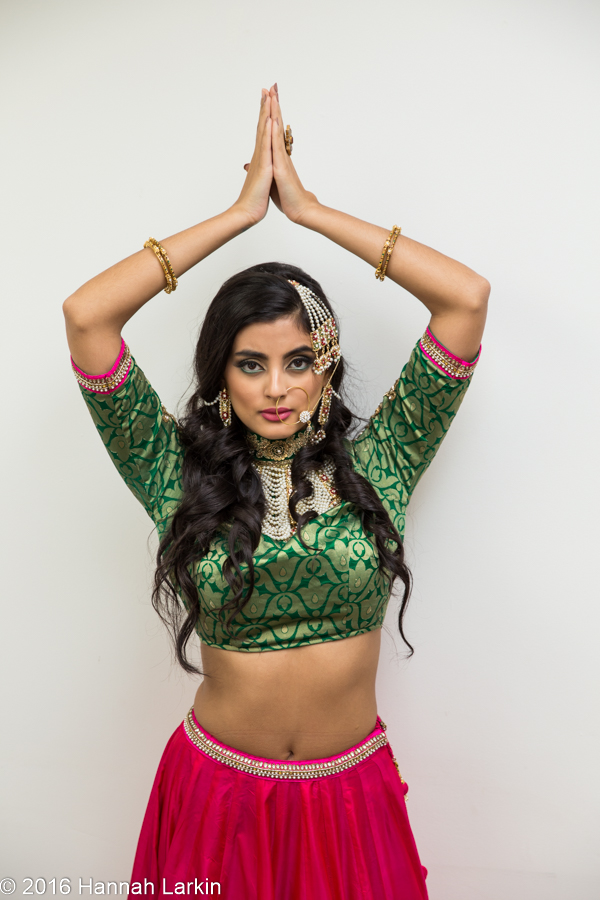 Creative Team:
Model Nikkita Chadha
Hair & MUA Shreya Pandya
Clothing Maahira
Jewellery Nishel
If you like the look of this modern Asian bride, I'd love to connect, find me on Instagram @hannahlarkinphotography or contact me to photograph your wedding.