Whether you've always wanted a small wedding or if lockdown restrictions are making you rethink your plans, intimate elopements and tiny weddings can be amazing. Here are my top 5 tips for planning a small wedding that still lets your personality shine through.
1) Elope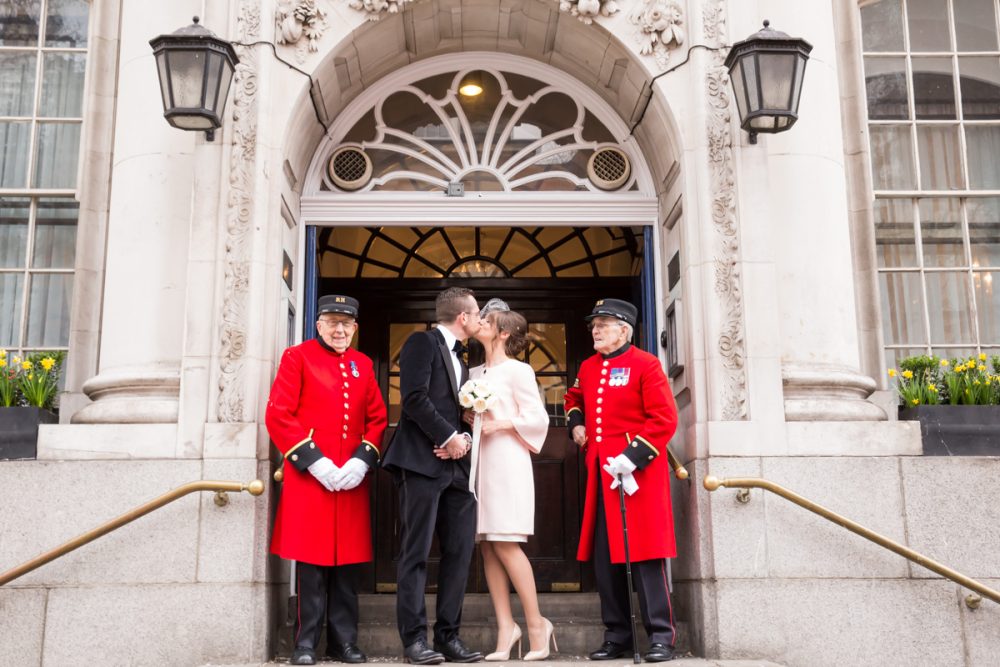 Legally you just need two witnesses to get married – and you don't need to know them. If choosing a tiny guest list is too stressful, consider eloping instead. Anneka & Kuba had a London elopement at Chelsea Old Town Hall and asked two Chelsea pensioners to be their witnesses. I'm always happy to act as your witness as well as your photographer and you might also ask your makeup artist to witness, or ask the venue for one additional person. Elopements can be incredibly romantic – you can do exactly what you want. I offer elopement packages to capture some of your preparation, the ceremony itself and then some relaxed portraits in your favourite places. With no guests at all, I know how important it is to be able to later share the day with your loved ones. I can create a slideshow to share your wedding day story with family and friends.
2) Have a tiny wedding ceremony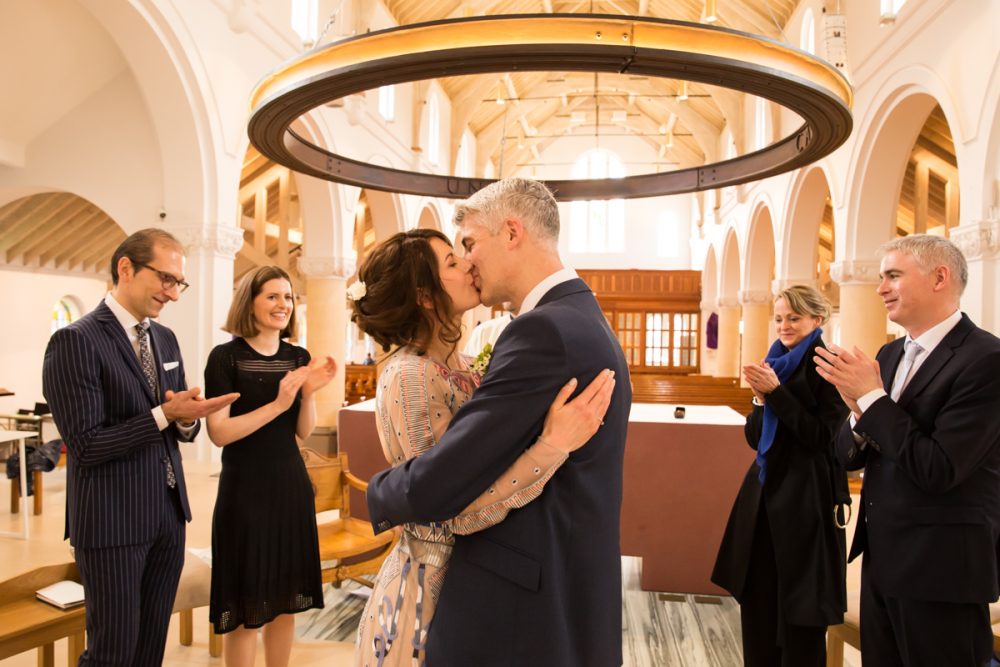 If you have a small group of friends or family who you want to be there as you say your vows, you might opt for a tiny ceremony and an intimate wedding. Triona & Manus chose a small church ceremony with just four guests and they all sat behind the altar. Remember that you can still include all the same things in your marriage ceremony whether you have no guests or hundreds – even with four guests, this church wedding still included prayers, music and readings. And the same applies to the reception – you can still have flowers, wedding cake and speeches. It can also mean that you allow a little more time for photos or choose to travel somewhere special for a spectacular backdrop.
3) Invite virtual wedding guests
If all the people who mean the most to you can't be there in person, with technology it's now possible for them to watch you get married over video and join as virtual wedding guests. Cat & Andrew's small wedding at Old Marylebone Town Hall had a few guests, but also included family joining virtually from the other side of the world. Watching the ceremony over a video call, guests can still congratulate you and even feature in your photos. And with zoom now so widely used, you can also livestream your wedding for many guests to join your celebration.
4) Have a small wedding outdoors
I always love outdoor weddings – I got married outdoors so they have a special place in my heart. At the moment, outdoor weddings may also allow you and your guests to feel safer or to more easily accommodate some of the lockdown wedding restrictions. Hannah & Allan's outdoor wedding on the banks of a Scottish loch had under 30 guests who formed a circle around them as they got married. In Scotland you can get married anywhere and even in England & Wales there are some places where you can have a legal outdoor wedding (generally either going briefly indoors to confirm the legal part, or under a permanent structure like a pergola). My blog about wedding traditions to consider includes more information about where, when and how you can choose to get married.
5) Plan a big celebration at a later date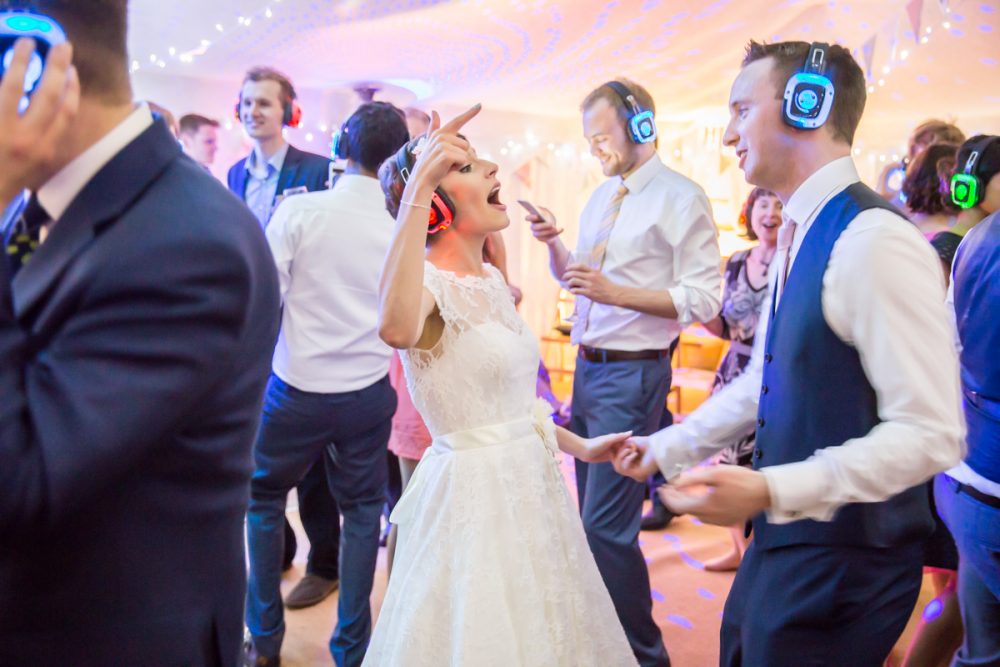 It's totally ok to choose an elopement or small wedding – and then arrange a big celebration at a later date. You might want to have celebrant or friend lead a ceremony for all your guests to see – or just focus on planning the ultimate wedding reception! Without a legal ceremony to consider, you can use any location or venue, choose to follow wedding traditions or create something totally unique. From a festival themed wedding with a silent disco to an elegant sit down meal, a long weekend destination wedding to a relaxed pub celebration – you can do whatever feels right for you.
***
I love photographing intimate elopements and small weddings – they feel so special and meaningful. I can tailor packages to your specific plans and create beautiful images to capture your day and share with family and friends. I know that planning a wedding at the moment can feel more tricky than usual. You can find all the current wedding guidance here and I'm always happy to talk through plans and ideas to help you find what works for you, please just send me a message.