I recently shared Kate & Kilian's beautiful wedding in the Cotswolds at Lapstone Barn, but I realised I hadn't shared their relaxed summer engagement photos. When Kate & I first met to talk about their photography she told me that they were both very awkward about having their picture taken and so they were keen to use the engagement shoot to learn to feel relaxed in front of the camera. As they were having a winter wedding they decided they'd like some summery photos so we arranged a summer engagement shoot starting in their home and garden before heading out to some woodland near Alexandra Palace to catch the golden light before sunset.
With a focus on helping them to feel relaxed in front of the camera so I could create gorgeously natural images, we started at home where they felt at ease. They had a drink, sat in their hammock and enjoyed the sun in their garden. Then we headed to some woodland near Alexandra Palace. I like doing engagement shoots where we can include a walk – walking is a lovely way to start to get used to the camera – we just stop for a few minutes in each spot and walk and talk between. We even found a rope swing for some fun photos! 
Golden hour is my favourite time to photograph, as the sun sets you get beautiful soft golden light which are perfect for beautiful, intimate, romantic portraits. As the sun set I found patches of golden light on a bench and then we caught the last rays in a clearing among the trees a perfect end for this woodland engagement shoot.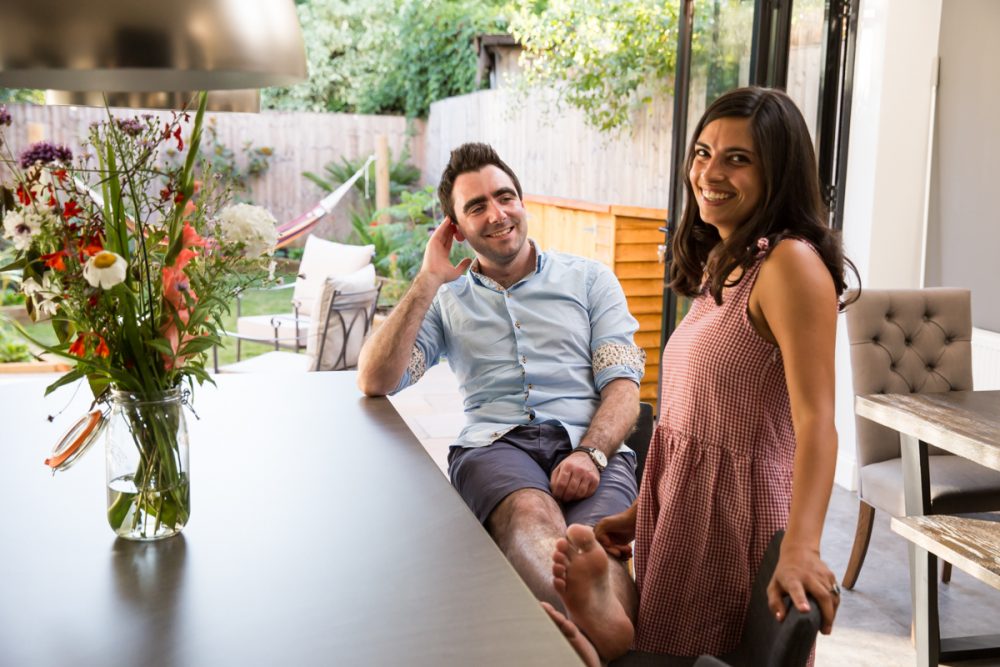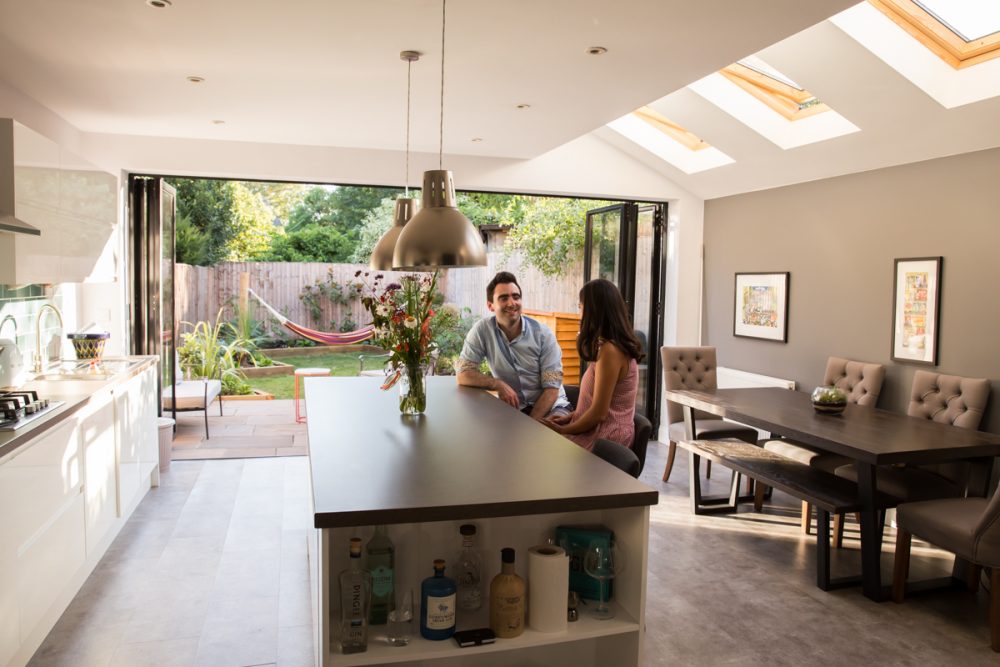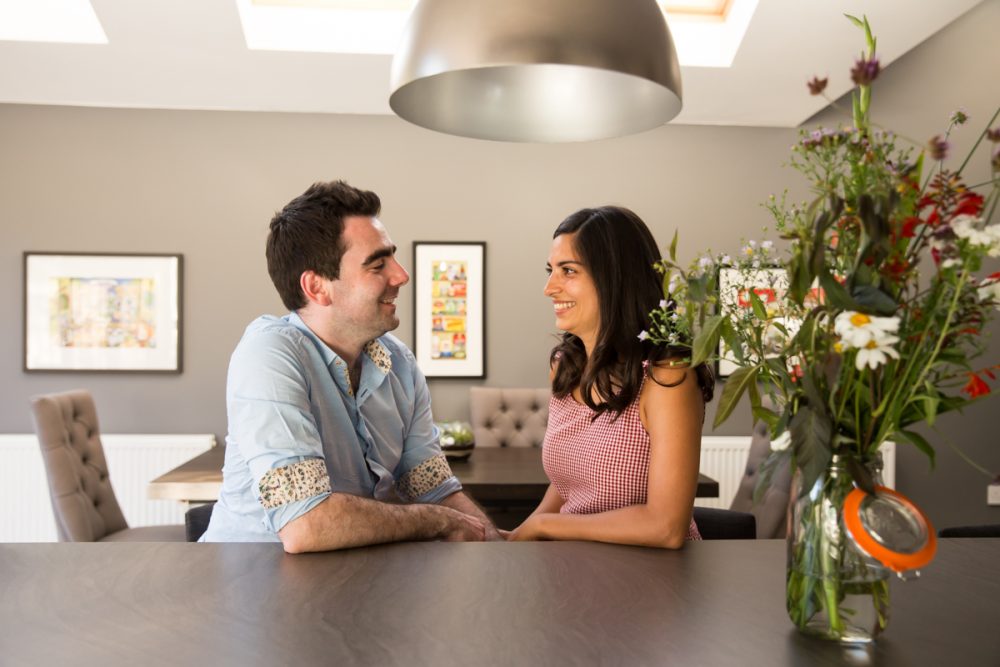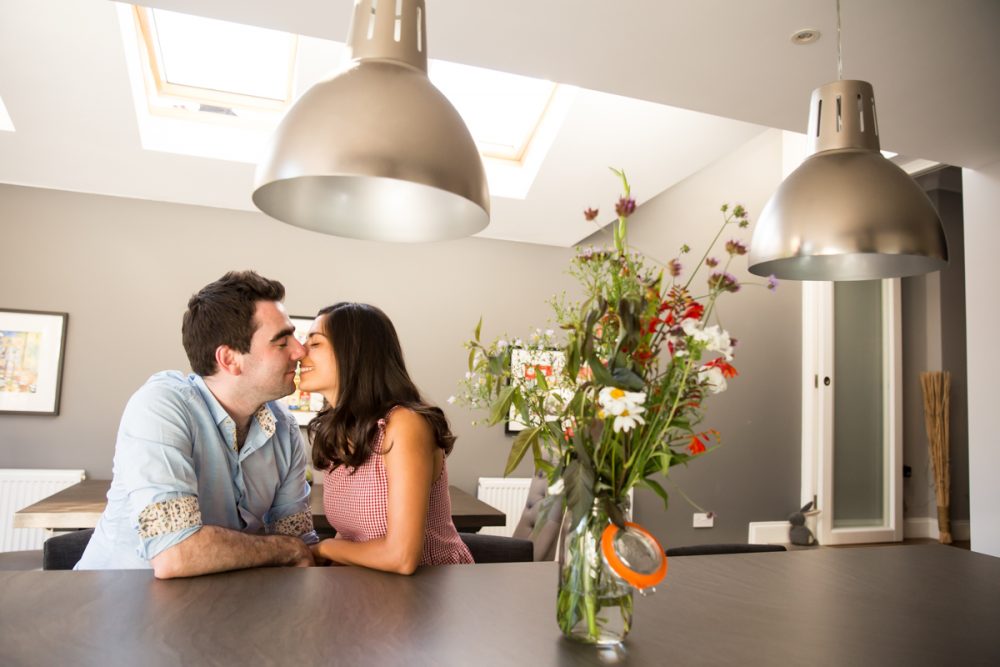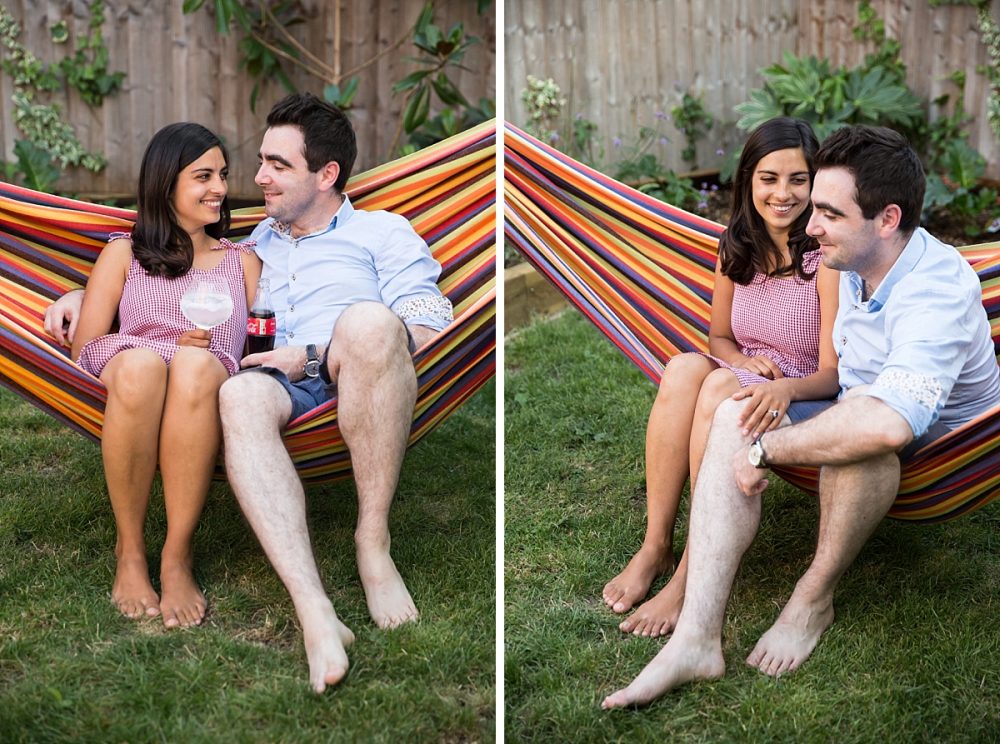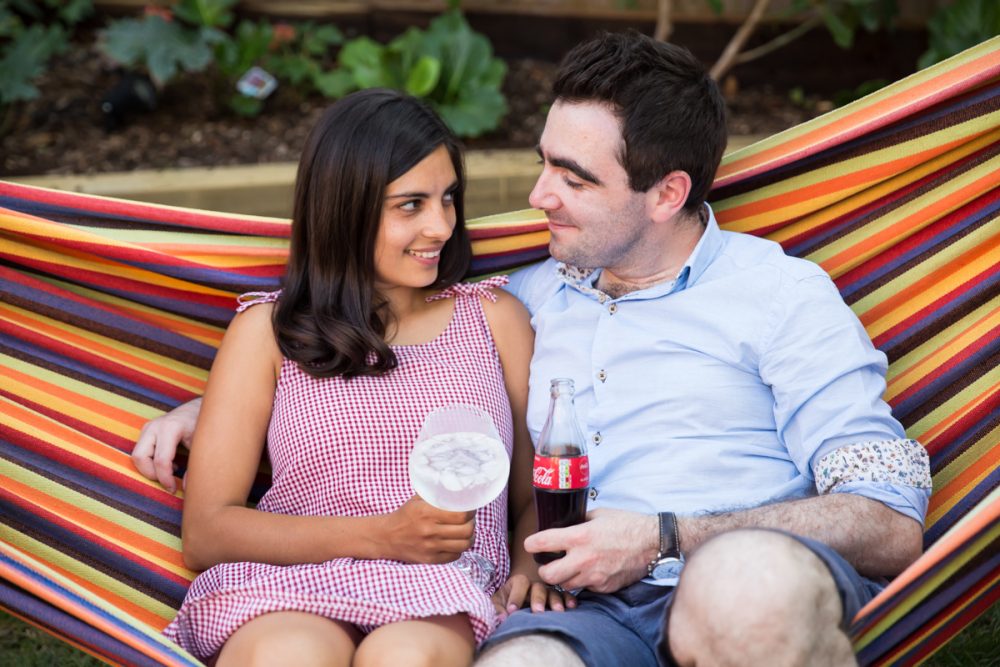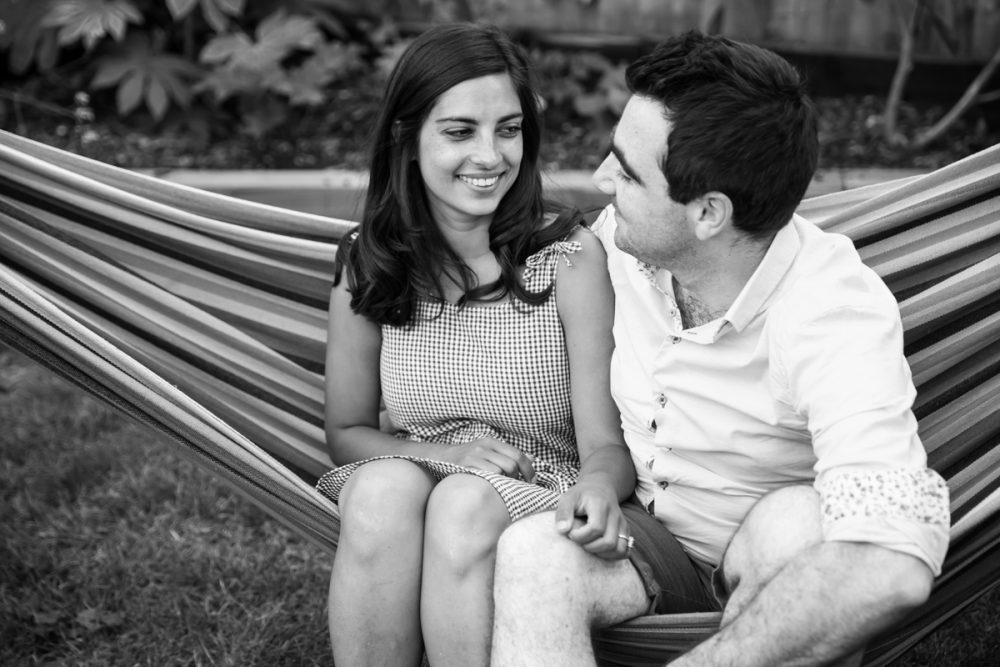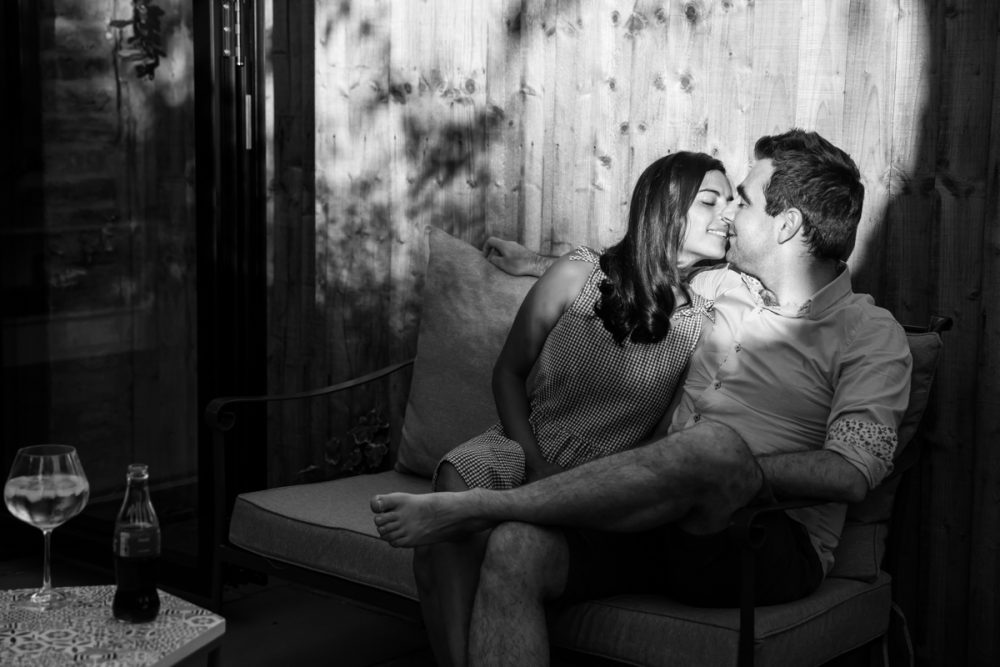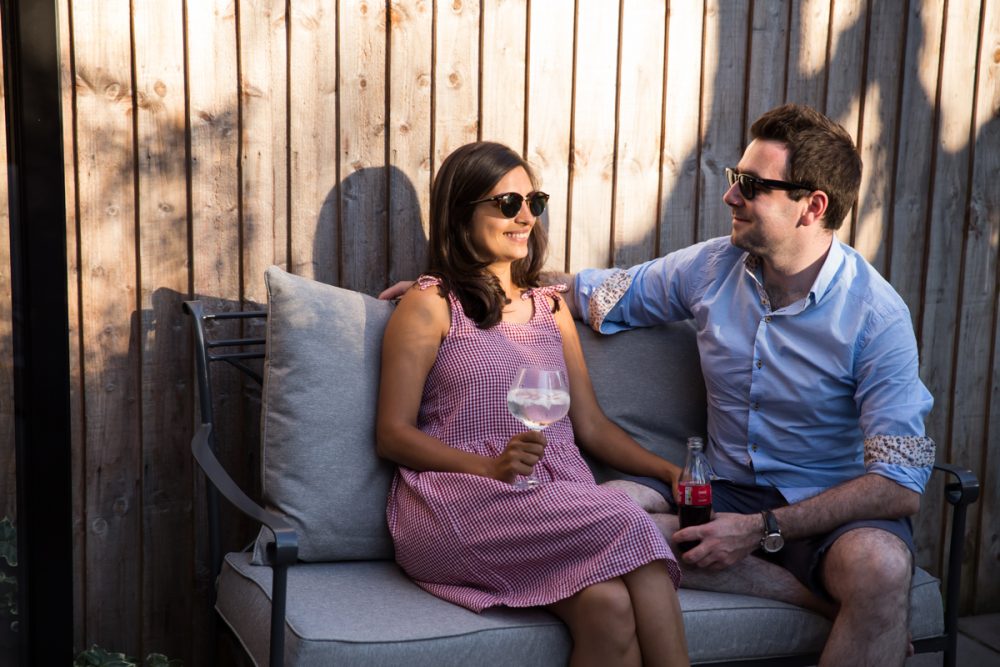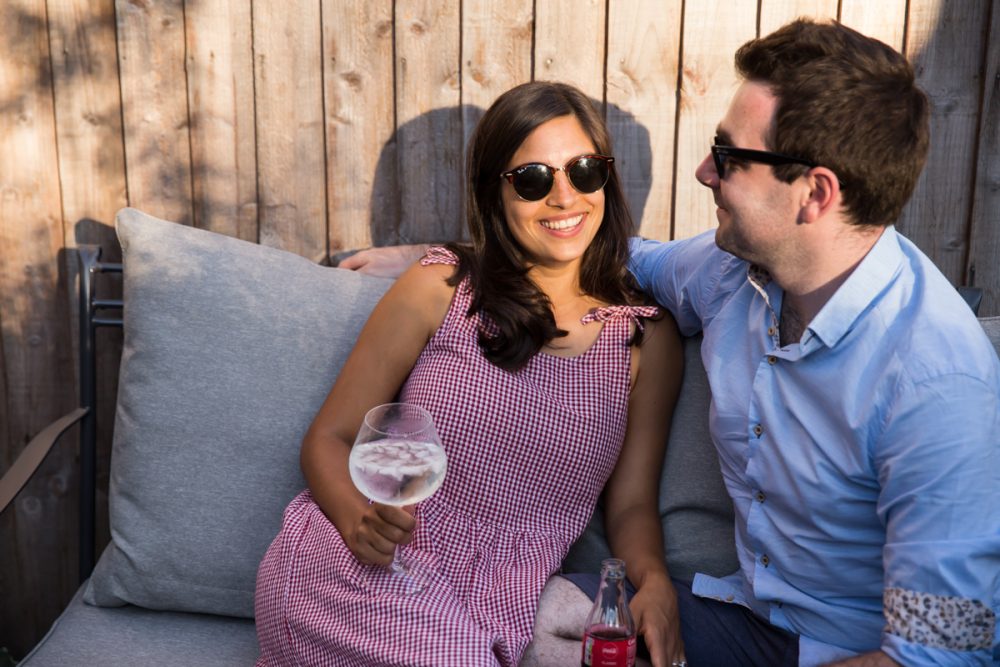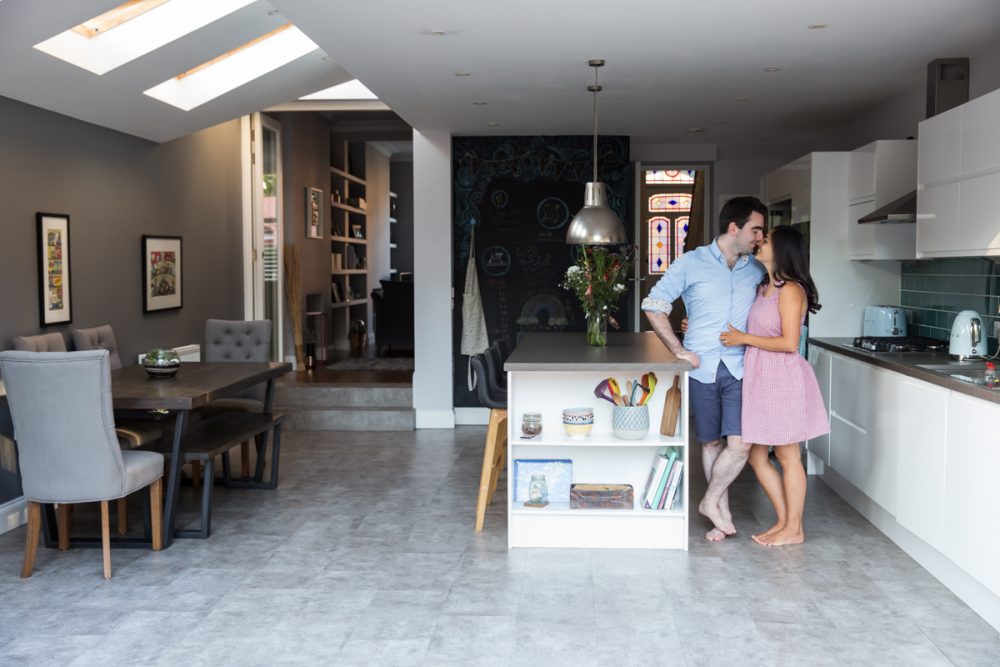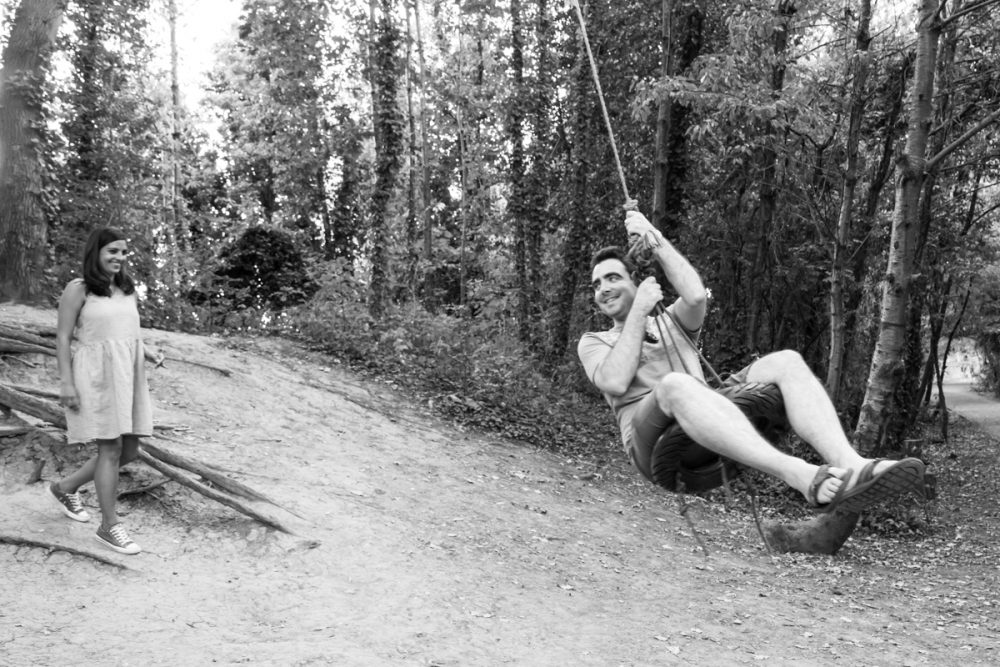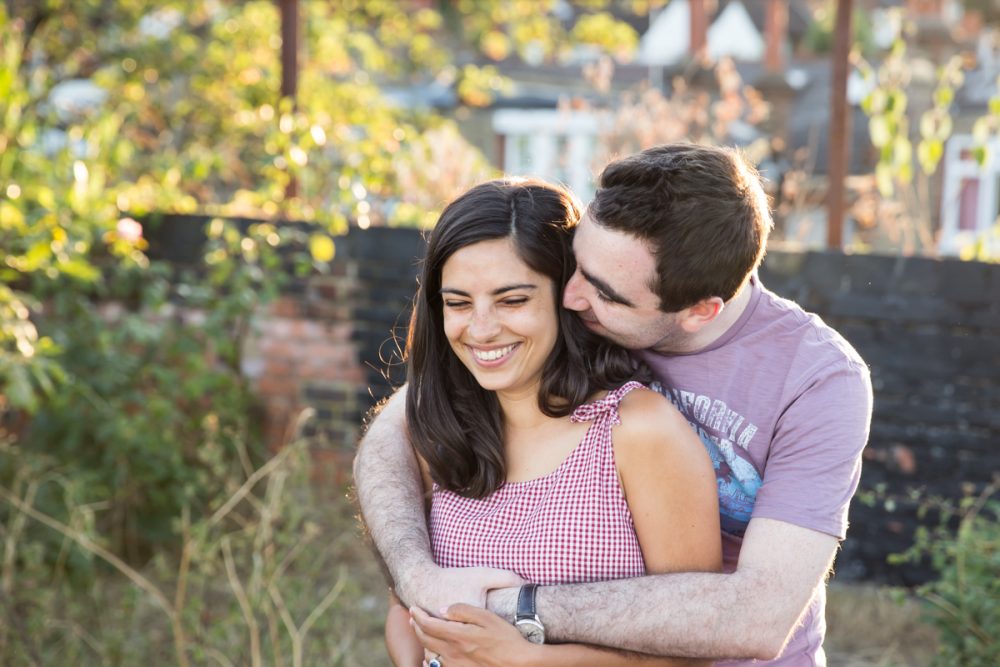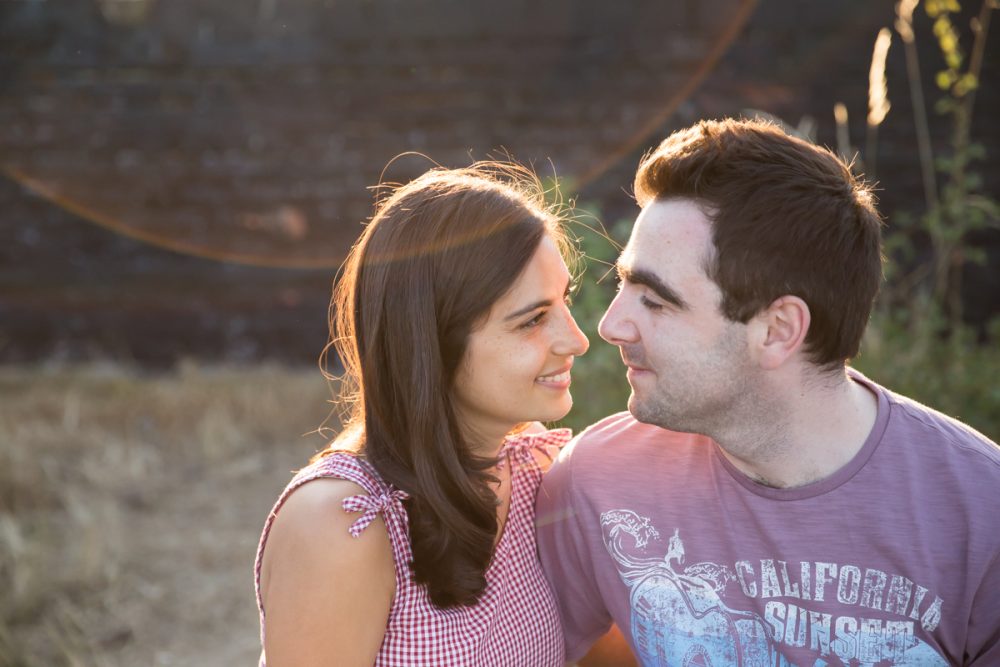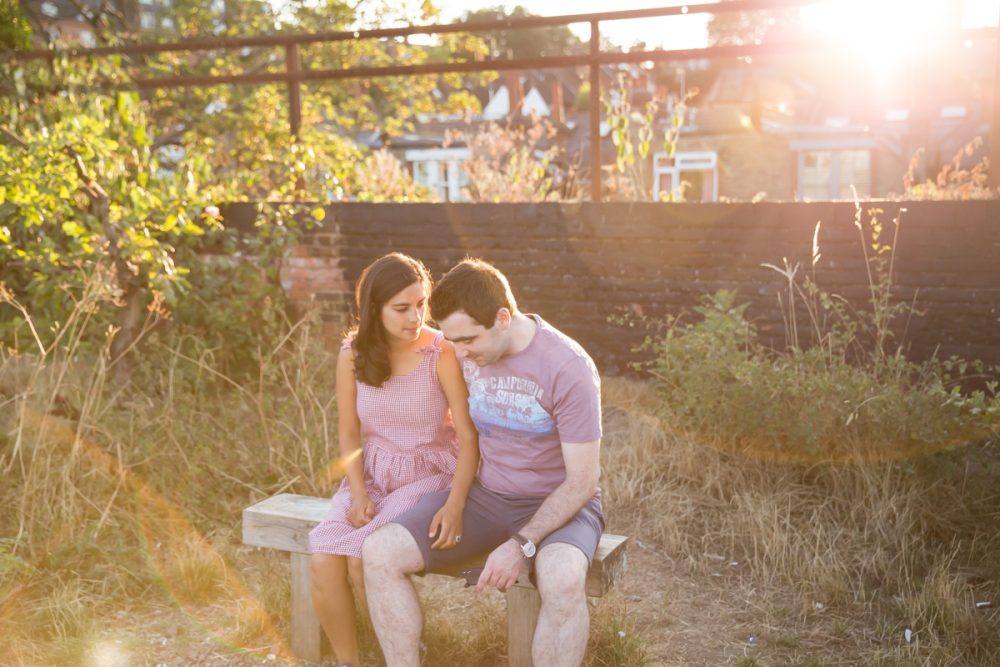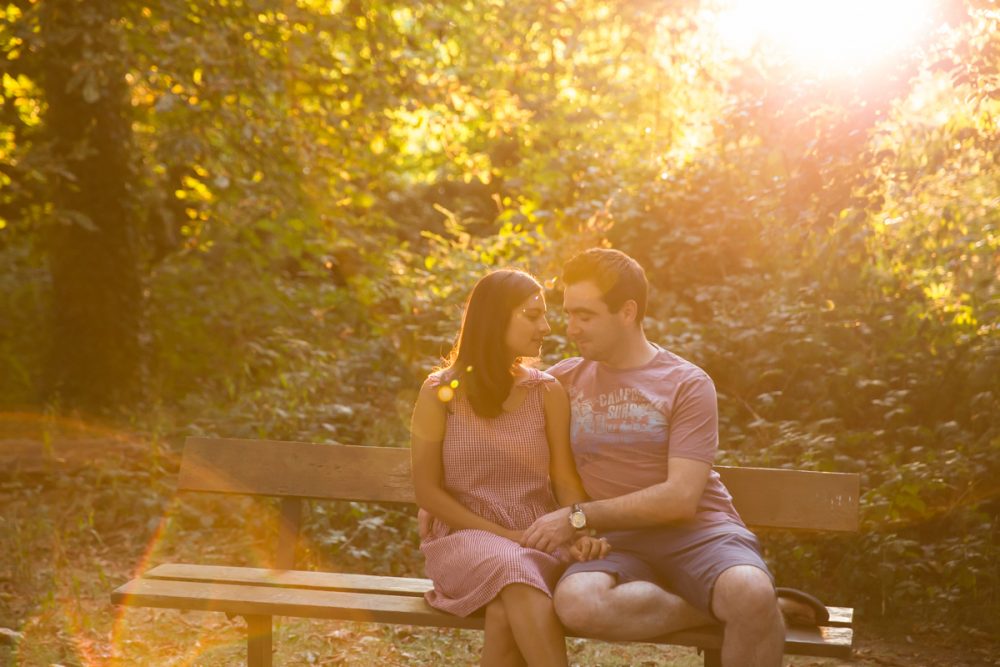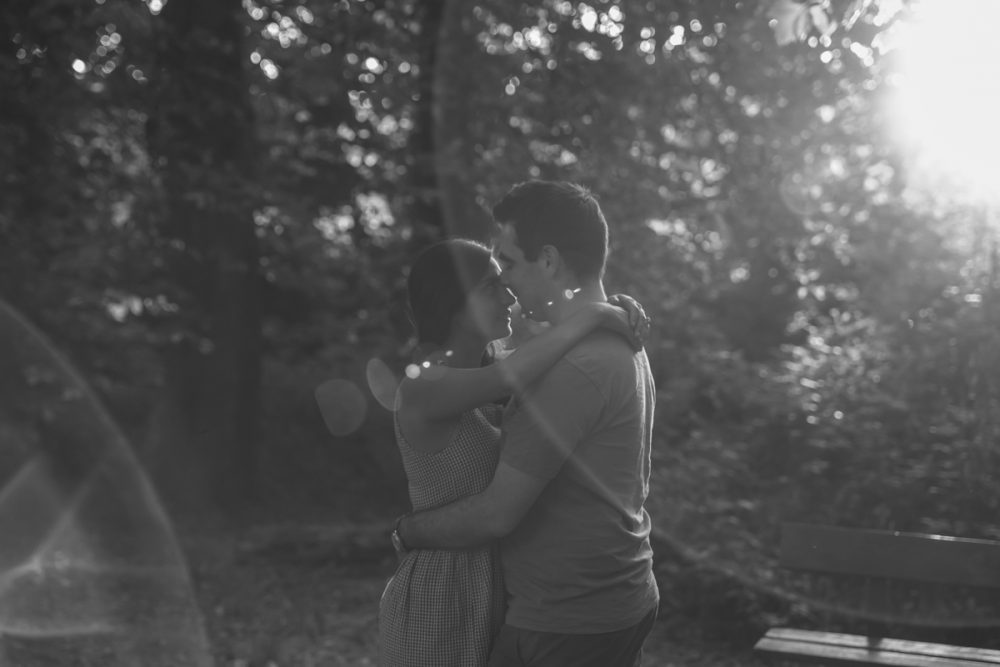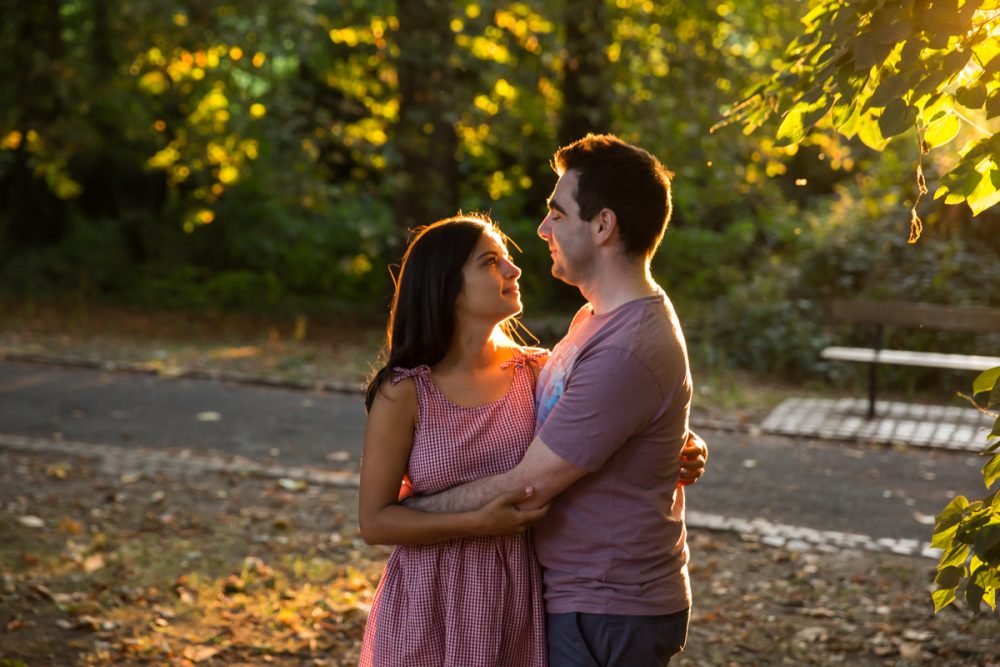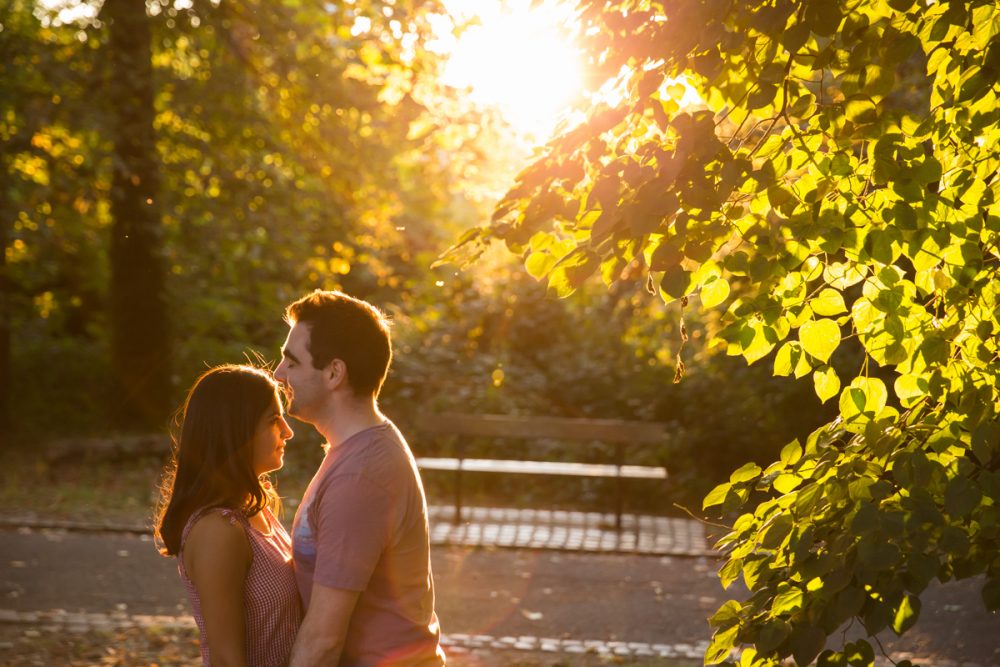 I loved the mix of Kate & Kilian's relaxed summer engagement photos in their home and garden, some fun on the rope swing and more romantic shots in a woodland with gorgeous golden hour light. I love helping couples plan an engagement shoot that is right for them, gives them photos they can treasure as well as helping them to feel relaxed so their wedding photos are gorgeously natural.
If you're looking for more engagement photo inspiration you might want to look at this at home engagement shoot with a cat that ended in with board games in a microbrewary. If you prefer your engagement photos to be against an instantly recognisable background you might like this South Bank engagement shoot by London landmarks or for a more rural feel these Cambridge College engagement photos. If you the idea of natural and relaxed engagement photos appeals, or if you're planning a proposal and you'd like me to capture the moment, I'd love to talk to you about your plans.