Ai Yun & Gary live in London and wanted to take some autumn engagement photos in their favourite London places to share at their Singapore wedding. They had fallen in love with the beautiful ruined church St Dunstan in the East – a bombed out church in the heart of the city that has been gradually reclaimed by the wild and is now a tranquil park tucked away near Monument – a real hidden gem. With no remaining roof, creepers have started to cover the stone walls and to climb through the empty church windows. In autumn, St Dunstan in the East is particularly stunning as the leaves start to turn and the autumn colours glow.
Ai Yun chose a beautiful dusky pink lace dress and braved a slight chill in the air, whilst Gary was warm in a dark blue tartan suit. Although the park is small, St Dunstan in the East has many features – with a beautiful arched doorway, a wall of windows draped in autumn leaves and an old blocked door that makes a perfect frame for portraits. As well as the coloured leaves of the climbing plants, the shrubs and flowers were also stunning for this autumn engagement, in shades of yellow and gold, with brown dead heads of hydrangeas and dried grasses for decoration.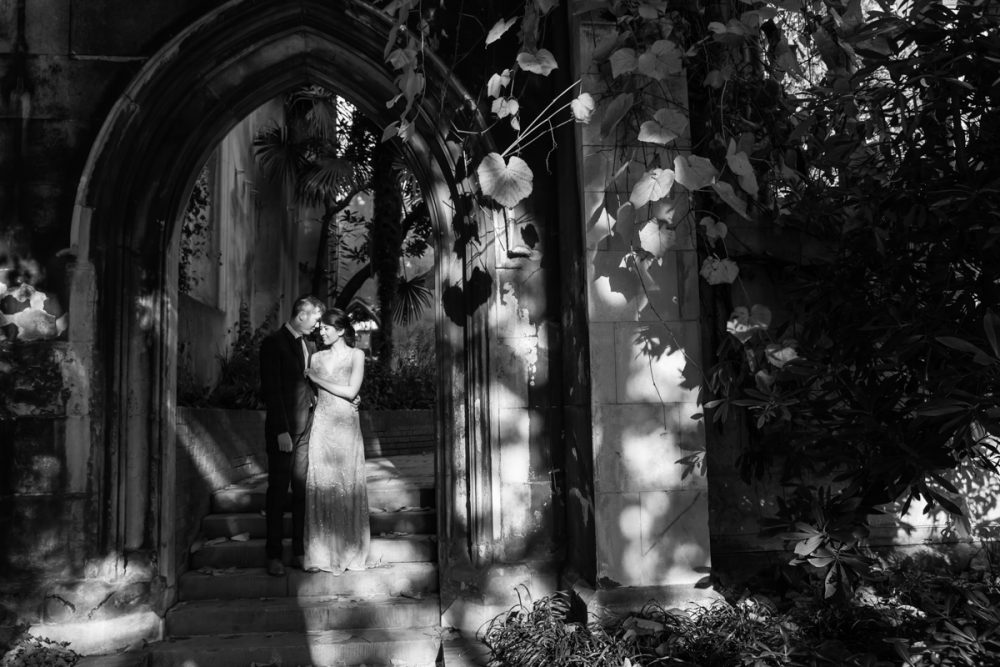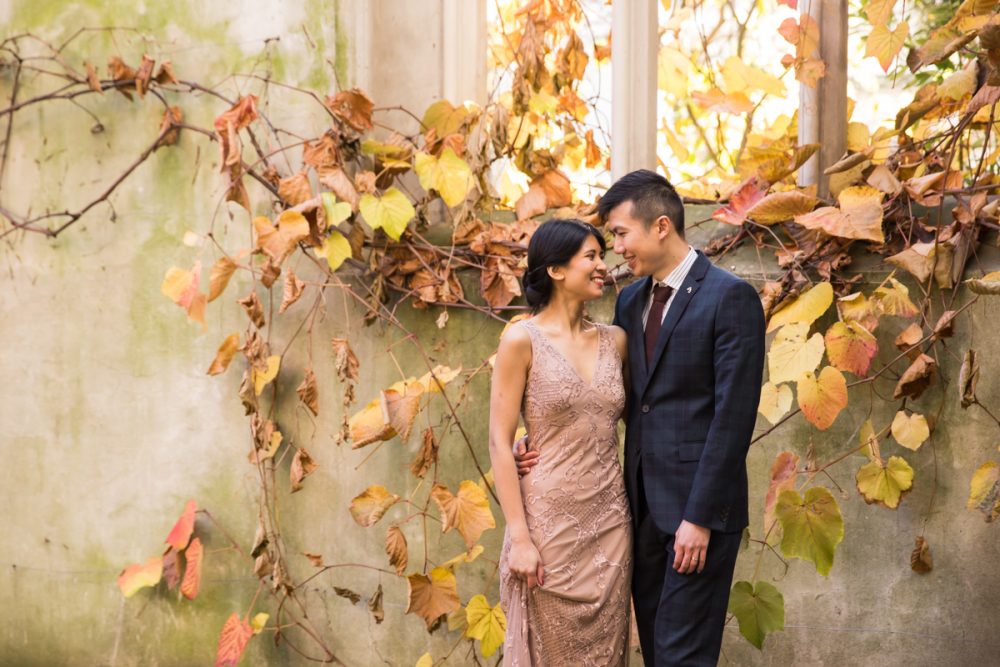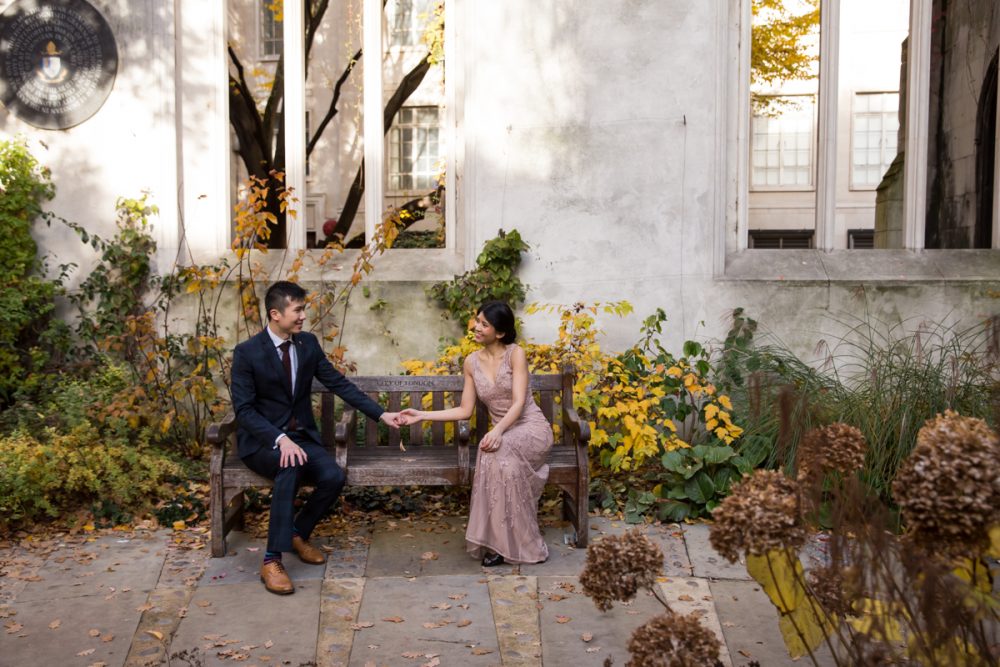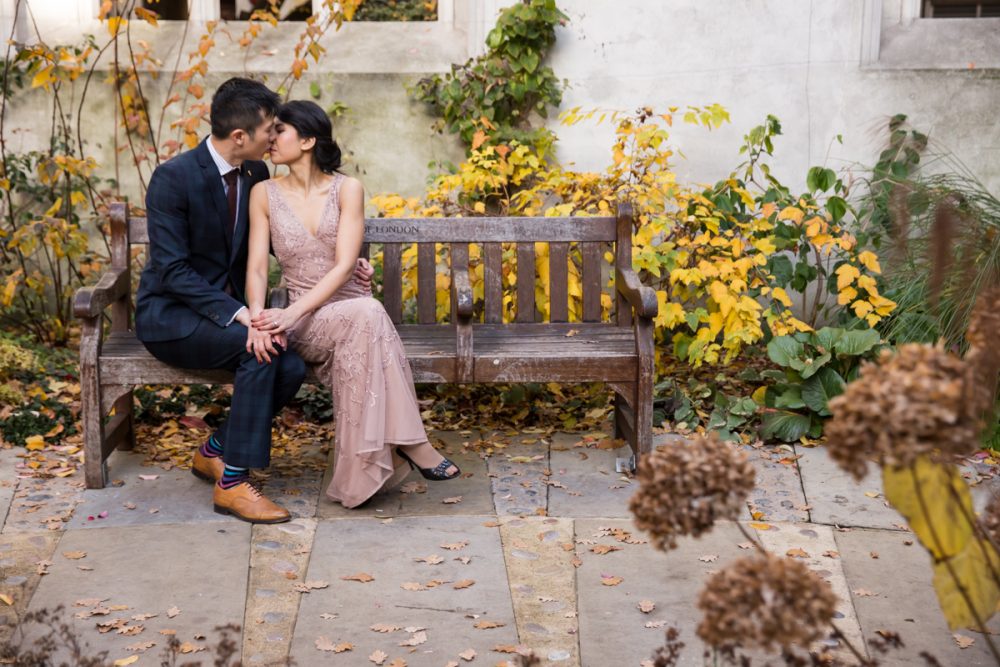 St Dunstan in the East is open daily and can be booked for incredible outdoor wedding receptions. If you're planning a wedding there, or perhaps a proposal or engagement, I'd love to capture it for you – please send me a message. If you are getting married there you might find my top tips for small weddings helpful – and here you'll find other options for garden wedding venues in London. You can see more relaxed natural engagement shoot blogs here and if you'd like to talk through some ideas I'd love to hear from you.