I always love to see photos printed to enjoy and savour forever. I remember sitting on the sofa with my parent's album on my lap, carefully turning each page and listening to the stories each photo brought back. Wedding albums are printed keepsakes that tell the story of your wedding – to be enjoyed by you, shared with family and friends, and handed down as treasured family heirlooms.
I offer two options for wedding albums: bespoke Queensberry wedding albums or handcrafted fine art books from Folio.  Both can be personalised with a wide range of colours, fonts and layouts – so your wedding story keepsake can be as unique as your wedding day. You can choose smaller copies of your album as gifts for your family, your wedding party or those who couldn't be there to celebrate in person (first wedding anniversaries are paper so they also make a perfect present to yourselves!) And they open flat, perfect for sharing on knees for generations to come.
Queensberry Wedding Albums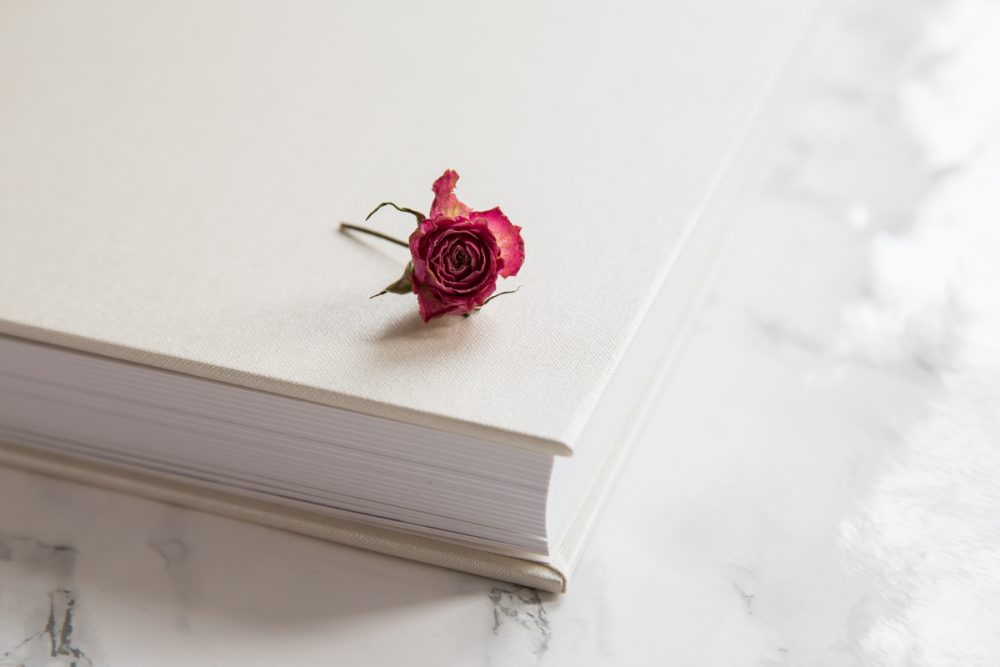 It might seem odd that I order my bespoke wedding albums all the way from New Zealand, but I fell in love with these beautiful Queensberry products. The thick pages are stiff, they don't bend and open to lie flat so every photograph can be seen in full, with nothing disappearing in the centre fold. The images are printed onto smooth paper with a slightly pearly finish, this paper is page sized and flush-mounted to the pages. The high quality printing means the colours are perfect and the images look their absolute best with an un-matted finish.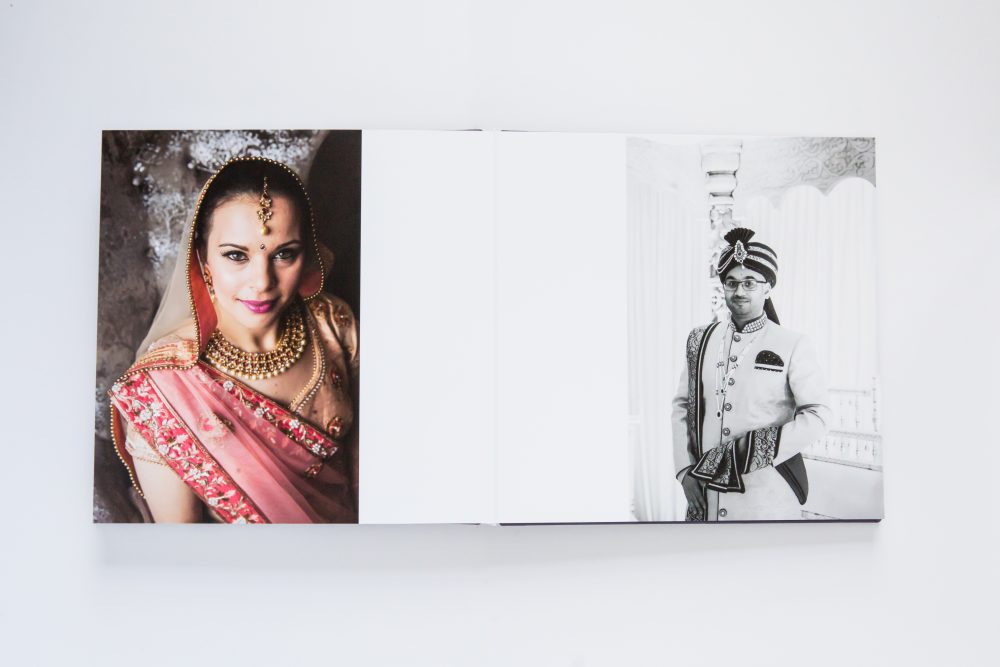 These luxury wedding albums are 12″ x 12″, with smaller 7″ x 7″ copies available, and they can be personalised with a wide range of colours, fabrics, title pages and layouts.
Folio Fine Art Books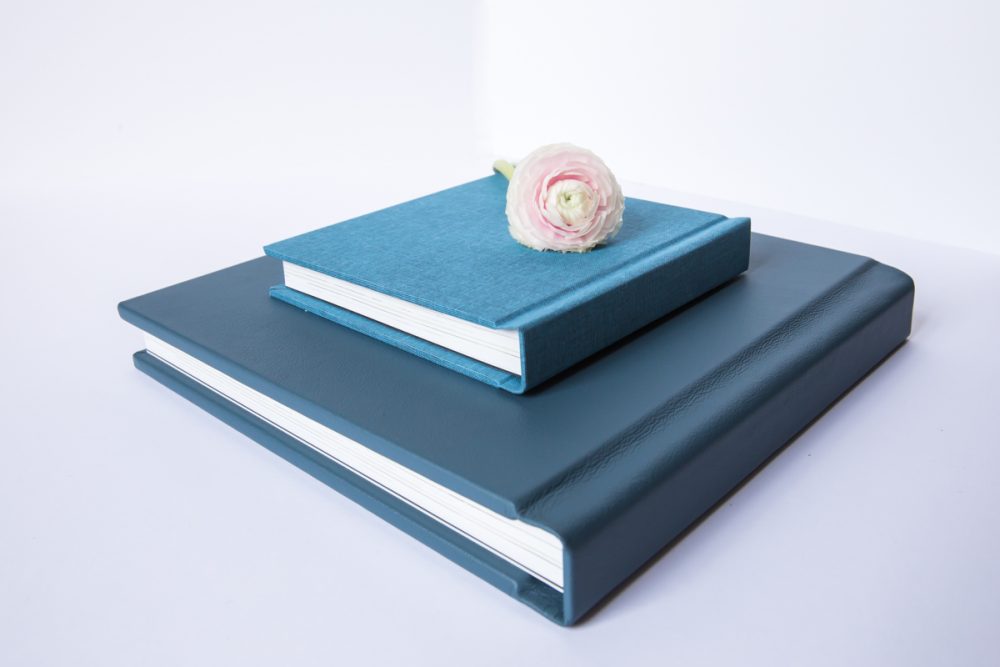 As an alternative to a traditional wedding album, these fine art books are hand-bound and use fine art paper – a very slightly textured thick paper. Images are printed directly onto the thick pages, giving a perfect matte finish, and they open out flat with an almost invisible crease, allowing images to easily run over the fold and be perfectly displayed across two pages.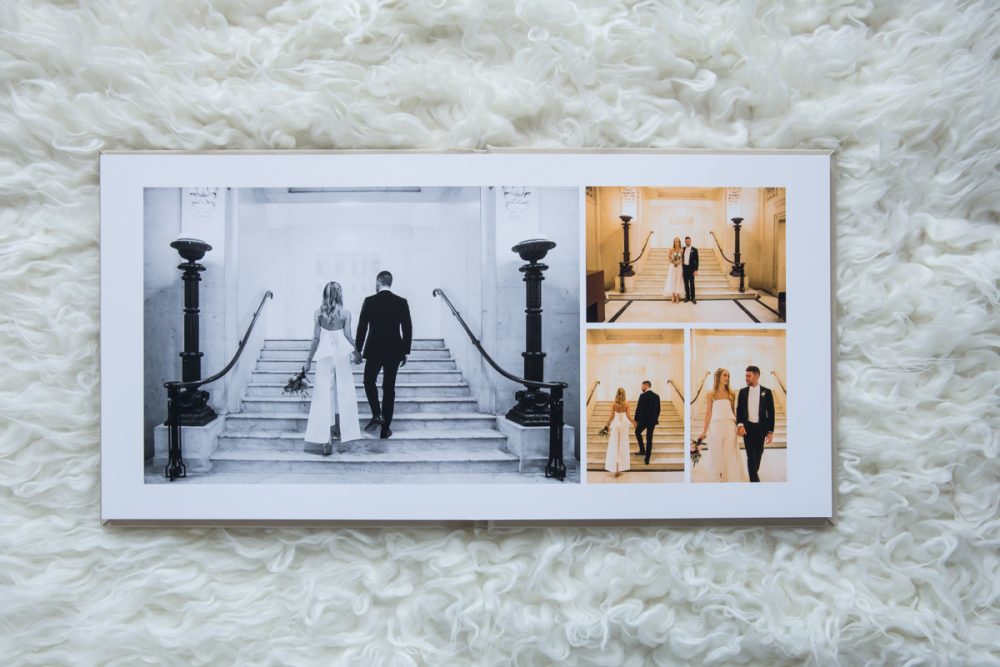 These gorgeous fine art books are 10"x10" and they can be personalised with a choice of covers: cotton, leather or silk in a variety of colours, with smaller 6″ x 6″ copies available.
Choosing images & covers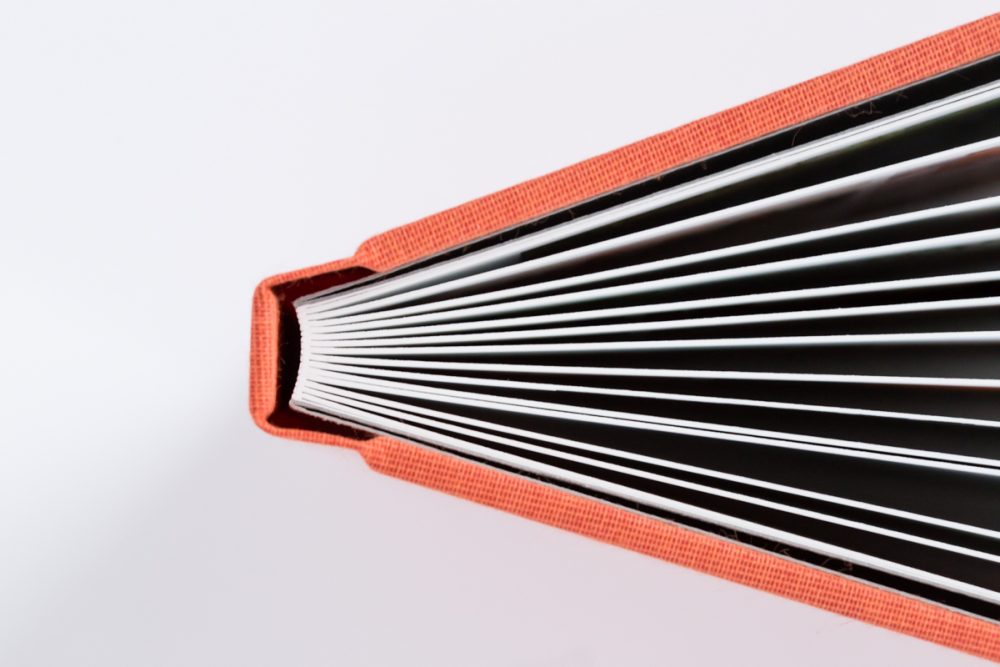 Choose images to fill the thick pages with happy memories to last a lifetime. Both options are 15 pages (30 sides) as standard which tends to fit about 50-80 of your favourite images, depending on the look you'd like to go for – slightly more if you want most pages to have multiple images, slightly less if you want most pages to have just a single image shown. You can choose the images (although I'm always happy to help or make a suggestion if you prefer) and I then design a layout that I think best suits the images you've selected – I'll send the design to you to review, before approving the layout ready for printing.
You can choose a colour for your album that fits with your wedding: the season, the bridesmaid dresses or perhaps the venue decor. Or pick your favourite colour or choose a selection for personalised albums for you and your families.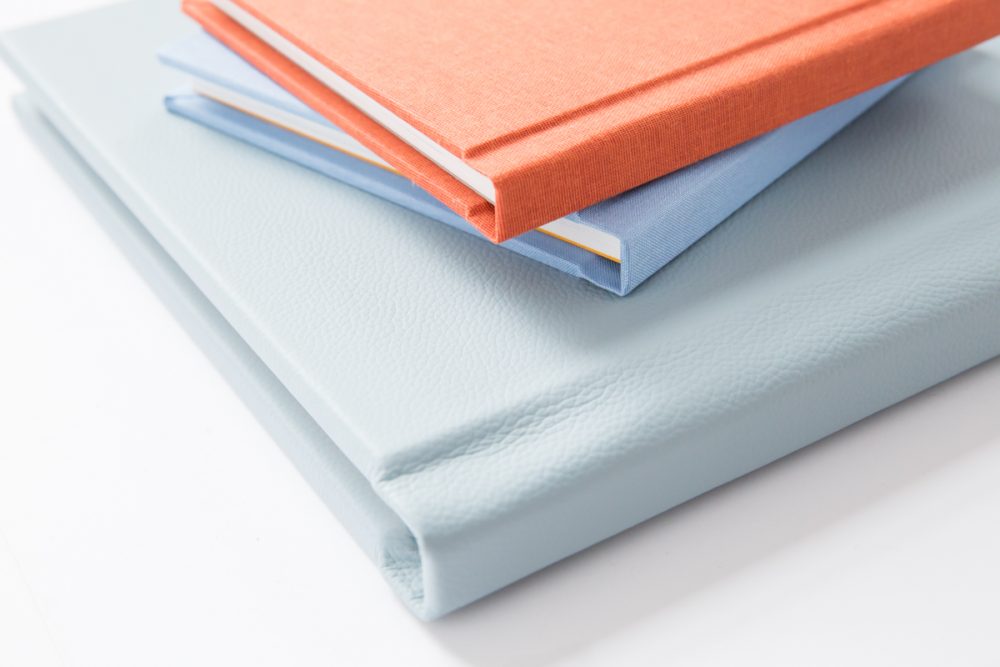 ***
Of course albums don't only have to be for wedding photos – I can also design beautiful albums with your engagement or family photos. There's something special about a book of memories and they become family treasures. I'd love to talk to you about creating a wedding album that will tell the story of your day now and for generations to come.