I've found that the season you get married in, can make a big difference to your wedding. I love weddings that embrace the season – whether that's through the flowers and decor, the clothes and accessories, the food and drink, or the photos. Some of my favourite winter wedding inspiration includes: long sleeved lace dresses and velvet tuxedos, tealights and fairy lights, warm welcome drinks and roaring fires, silvery grey foliage and hanging paper snowflakes. I've asked some of the super talented wedding suppliers I've been lucky to work alongside, to share their top tips for a perfect winter wedding. 
Winter wedding planning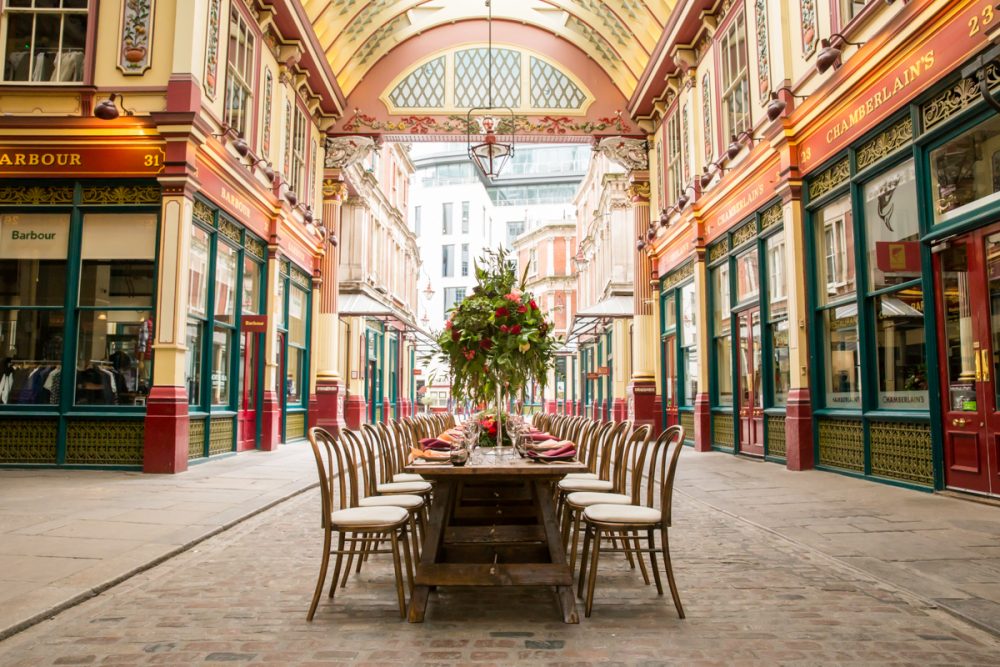 "Winter weddings are so romantic. Think candlelight, log fires and soft ambient lighting. You need to think about timings and consider an earlier ceremony before the natural daylight has gone so you can capture your day in natural light as well as evening light. Thinking about your guest experience with warm welcome drinks such as winter Pimms or mulled wine – and quality hearty food. There are so many flavours to consider and great British produce in the winter. Fill your space with candles at different heights to create extra depth and interest in the room. The good thing about a winter wedding is that you will often have good availability of quality suppliers over the winter periods – so far more choice! How about looking at an exclusive house for a couple of days and making a weekend of it?" – Susie Evans, Luxury Wedding Planner
Winter wedding dresses
"Long sleeved dresses are always a favourite for winter weddings! Consider choosing one with an open or illusion neckline or back, or an off the shoulder design, to avoid feeling overwhelmed by the fabric. Like the idea of sleeves but maybe not all day? Why not consider a bolero? Modern boleros fasten at the back and look like part of the dress whilst being removable – so you can have two different looks for your big day! Winter weddings are always suited to sparkle! If this is your thing, you can opt for an embellished dress, accessories or jewellery to catch that winter light. Want to add extra layers for those outdoor photos? Wraps, shawls and capes are a great way to keep warm and come in a variety of fabrics such as faux fur and velvet. If you want an alternative to the traditional coverup, why not consider a leather or denim jacket? Personalised versions are a great keepsake" – Amy, Bridal Boutique, Betty McCaul
Winter wedding accessories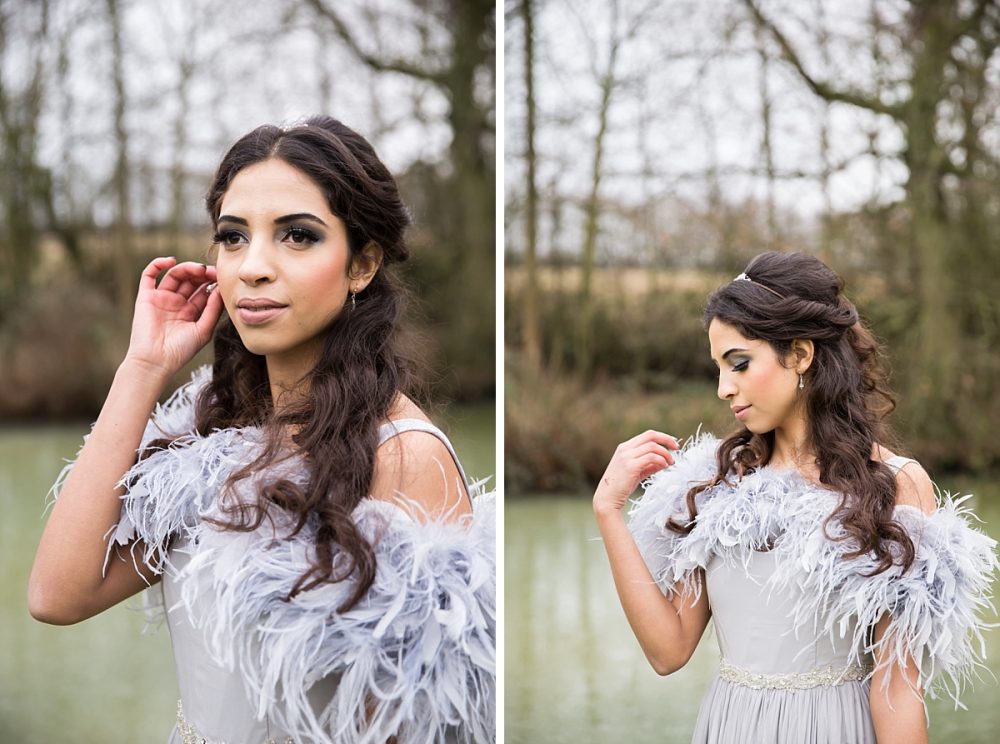 "Winter is coming but that doesn't mean you have to sacrifice your aisle style. Protect against cold weather with luxury feather wraps and boleros guaranteed to add warmth and glamour to your wedding vibe, and create a sleep Hollywood style silhouette by wearing them off the shoulder for your photos" – Donna, Luxury Bridal Accessories Designer at Donna Crain
Winter wedding flowers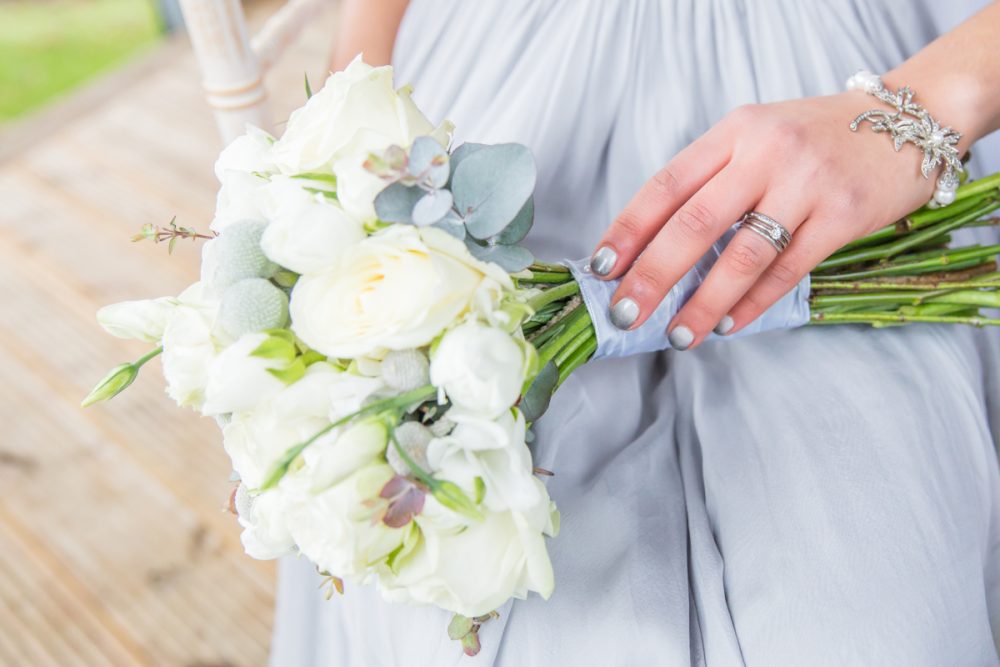 "Winter months are fantastic for foliage. Foliage is often best at this time of year and some have beautiful berries too- try eucalyptus, ivy and viburnum. Ivy berries are dark almost black and then ripen into pale green flowers – where viburnum has deep blue berries that look almost metallic. You can pair these with red rose hips, rich reds and oranges and even add fir cones and cinnamon sticks for a seasonal twist. Or opt for a white winter wonderland style, full of white flowers and silvery foliage which can look stunning. White and red are the traditional colours for flowers in winter and so prices tend to increase – you can add in burnt orange or dark purples to add more warmth to your flowers while also keeping prices down." – Jo, Wedding Florist, Brown's Blooms & Balloons
Winter wedding photography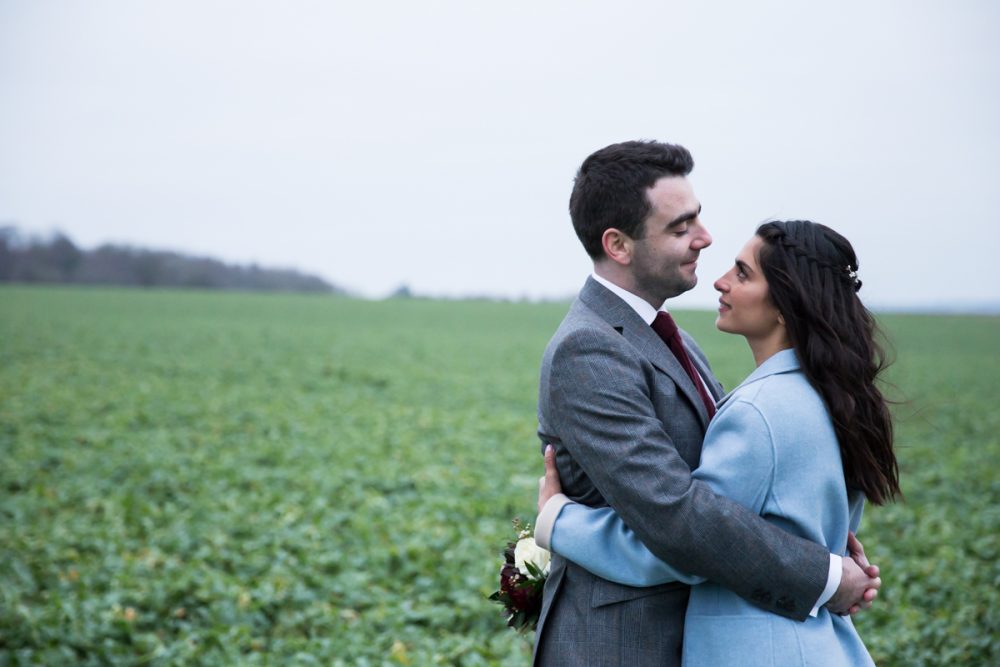 For winter wedding photos the sunset time is really important – you can search the exact sunset time for your date and location as it varies hugely through the winter months and across the UK and can be earlier than 4pm. You might choose to have a first look, and have your portraits done before the ceremony. Or you might like to consider bringing your ceremony time forward so you've got time afterwards for any group photos you'd like, as well as your portraits. I'd suggest allowing at least 3minutes per group photo and 20minutes for portraits when you're planning your day.
The hour before sunset is often referred to as 'golden hour' and can (weather permitting) have incredible buttery golden light that is gorgeous for portraits – so don't worry about scheduling photo time in the last hour of light. As a natural light photographer I love to capture portraits outdoors, no matter the weather. If you only have an hour of daylight then be mindful that you don't have the luxury of waiting if the weather is bad – so having wellies, a wrap, coat, warm suit and an umbrella can be useful!
Winter wedding inspiration
If you're looking for inspiration you might like to check out some of my favourite winter weddings: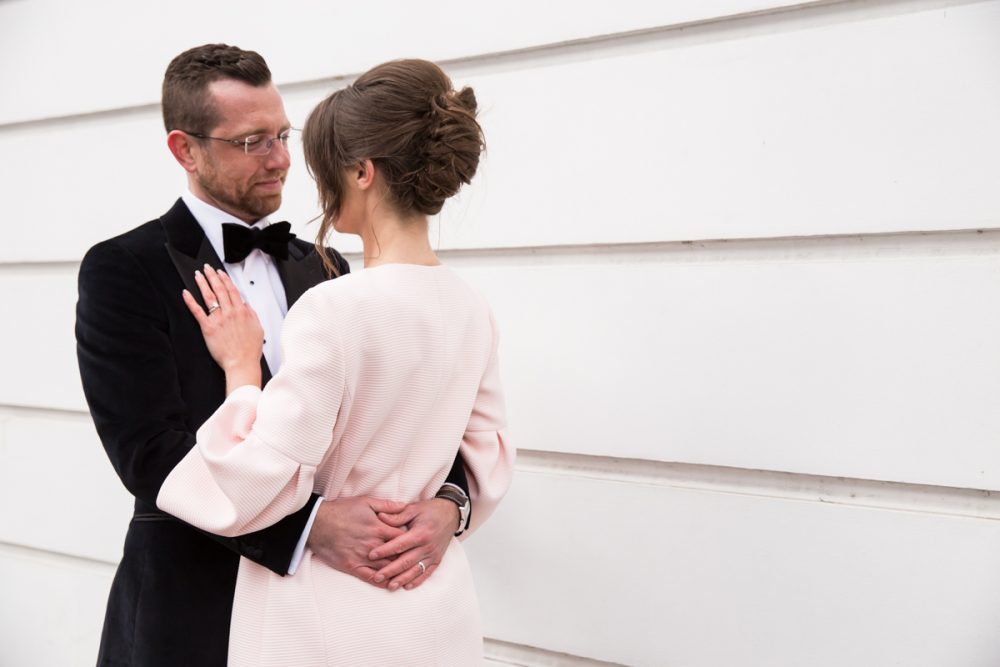 ***
If you're planning a winter wedding and you'd like to talk through your ideas and how I could capture your day, I'd love to speak to you – please send me a message.