I met Henry when he was only 8 days old and since photographed him learning to walk. Henry's half brother Xander enjoys spending time at his dad's and he and Henry are fast becoming firm friends. They both liked snuggling with dad and reading stories together. Xander kindly shared his fireman's helmets with Henry and also insisted I wear one for part of the session – I love my job! It's so special to capture brothers making friends. Dad and Xander had some time just the two of them playing with his yellow truck and doing puzzles on the floor. Xander brought out his favourite toys to show me – tiger and shark  – and then we took the tiger to the park to play on the swings and test out some new wellies running through the fallen autumn leaves.
My relaxed family photography sessions take place in your home or at special spots where you all like to spend time. With two hours there's no rush, and plenty of time to capture favourite toys, running, playing, reading and cuddles. Children (and parents) get used to me and my camera, allowing me to get warm, touching, natural photos of your family having fun.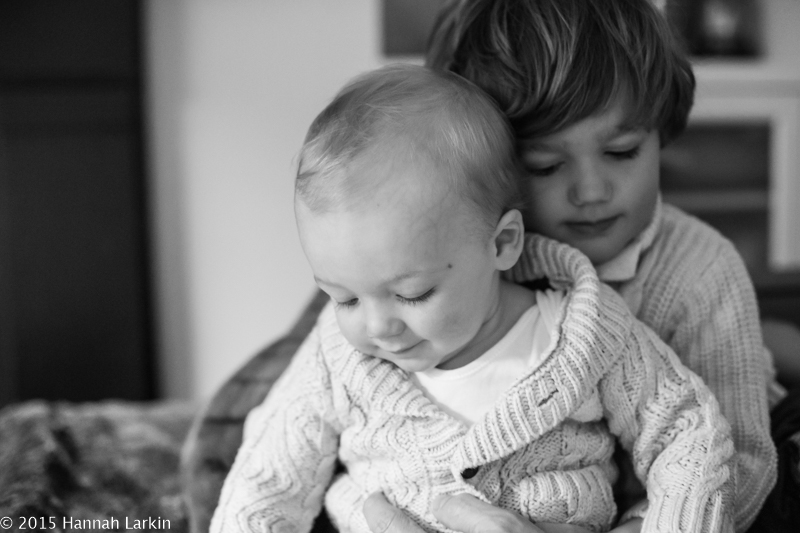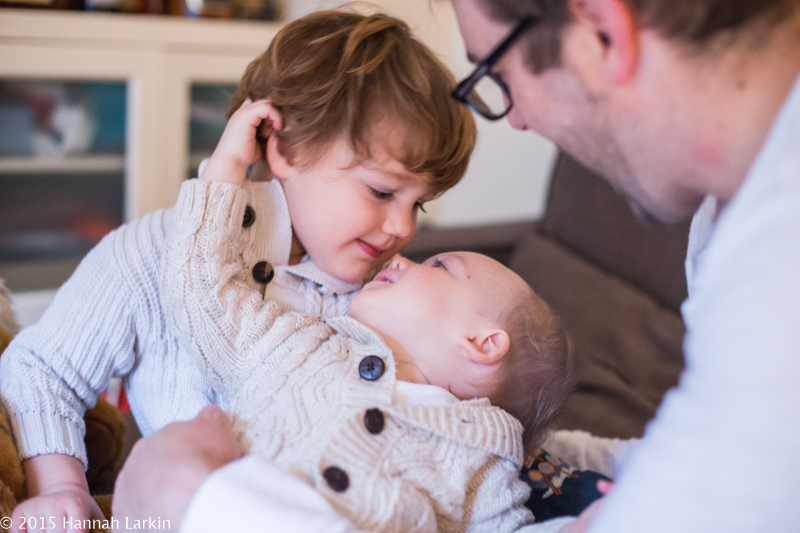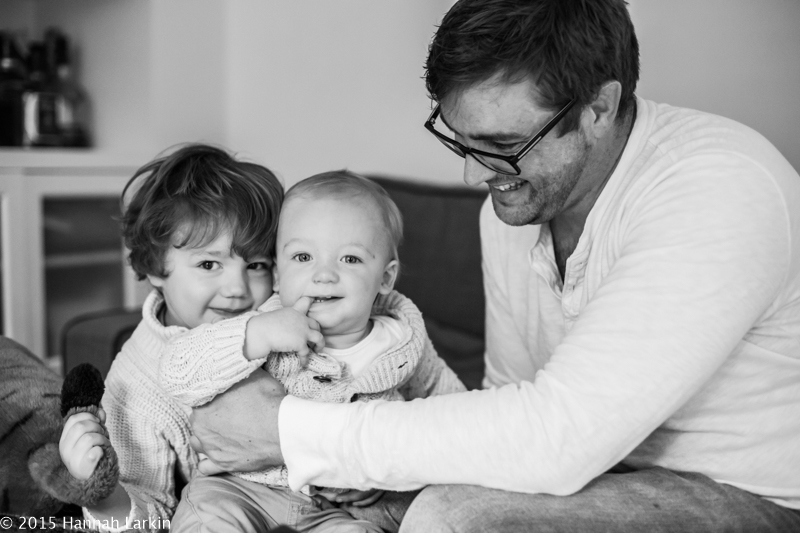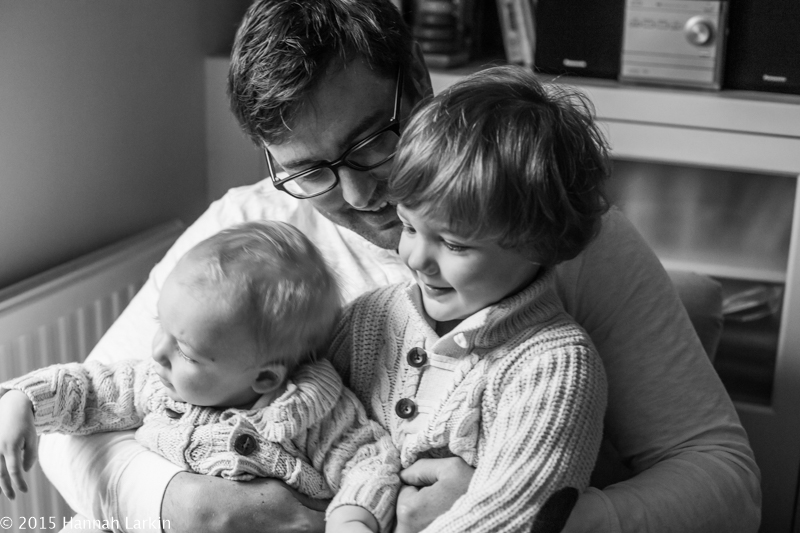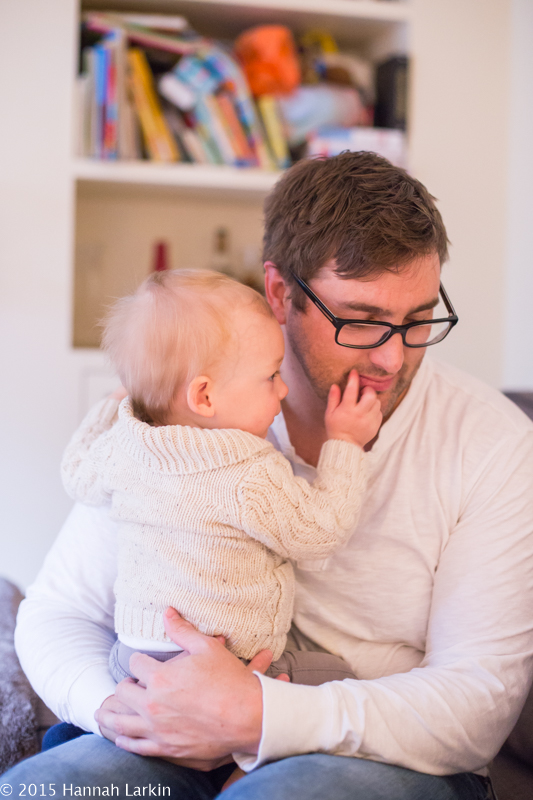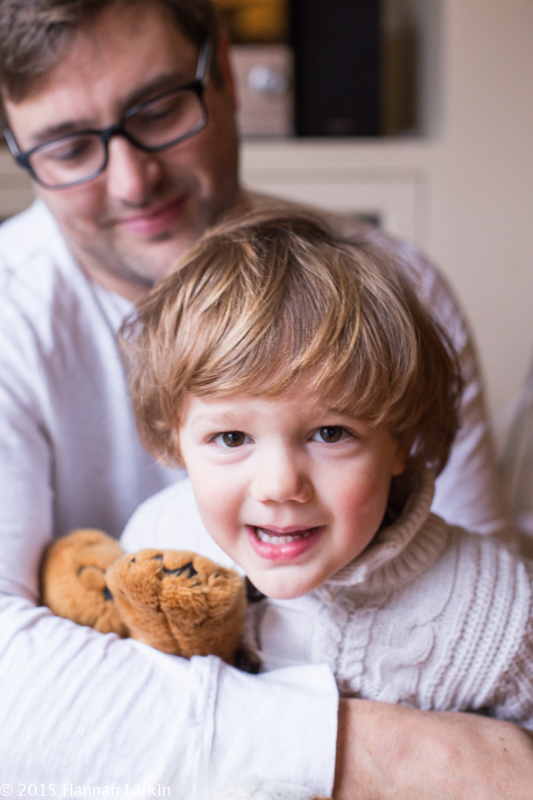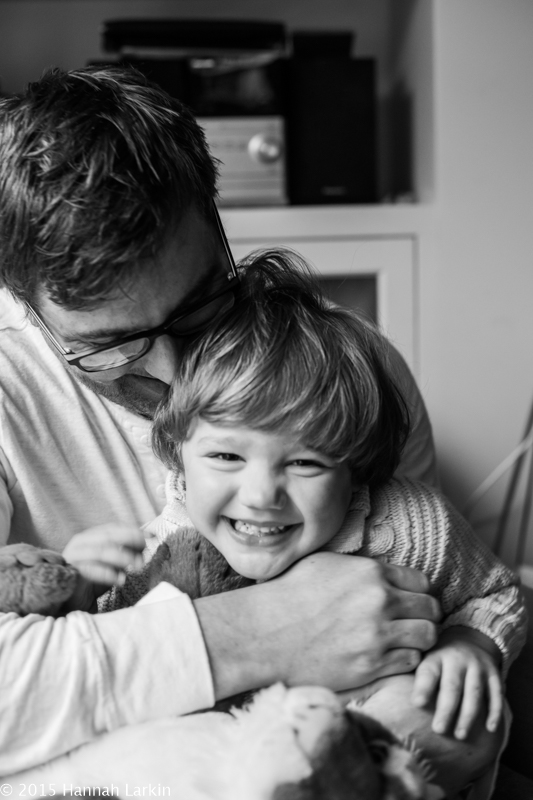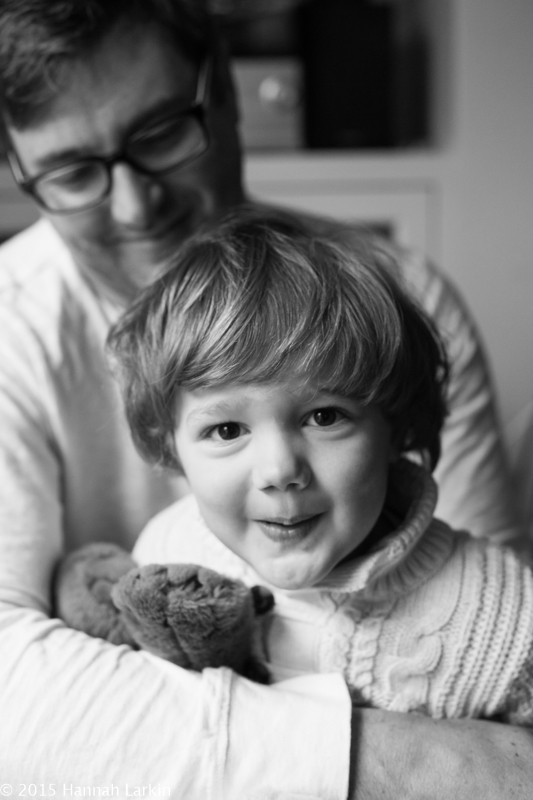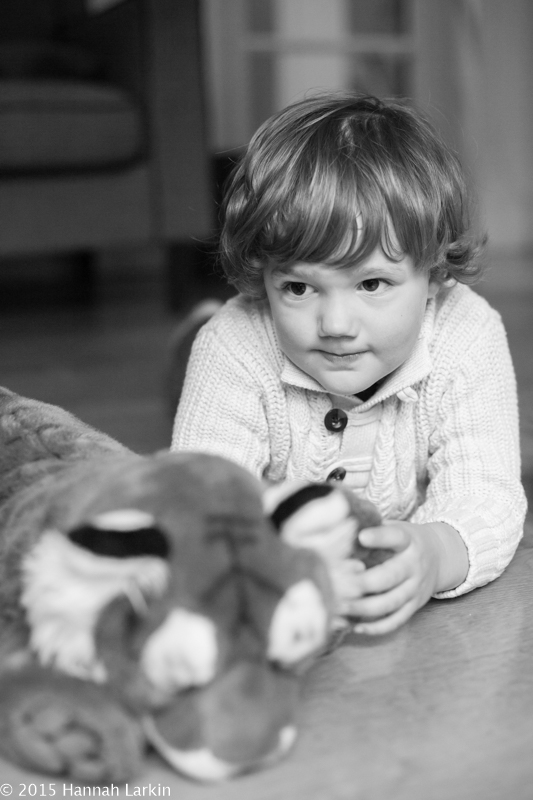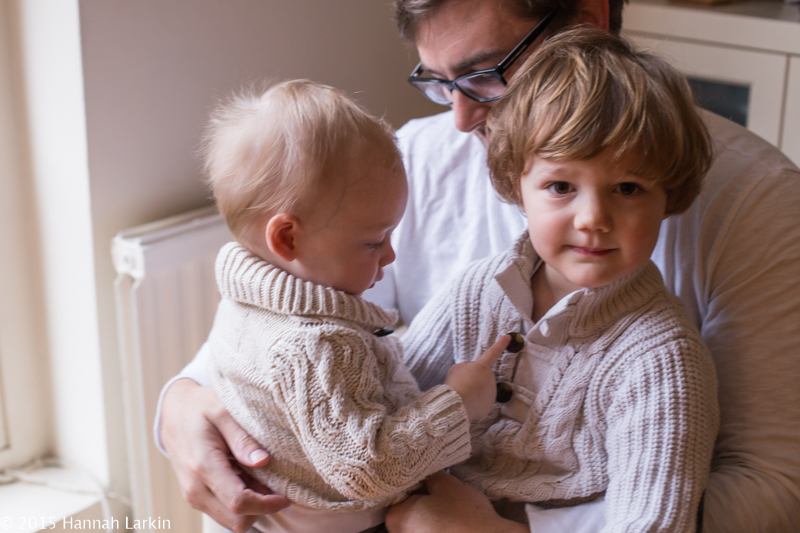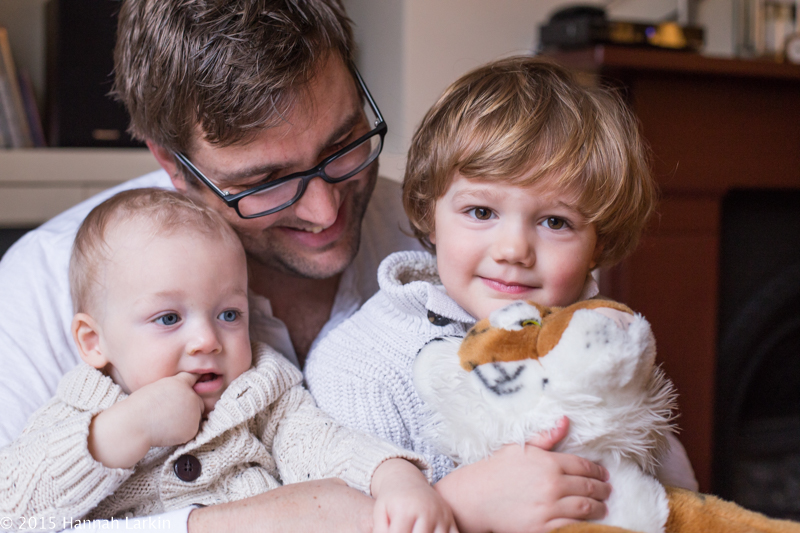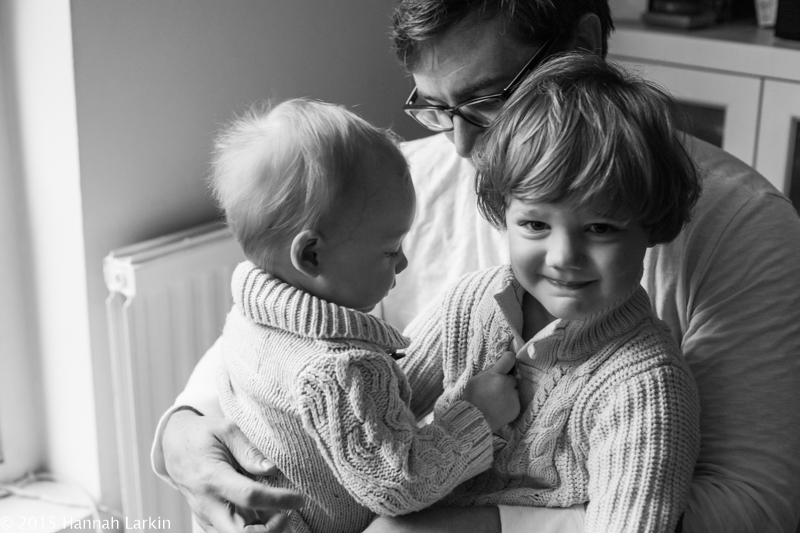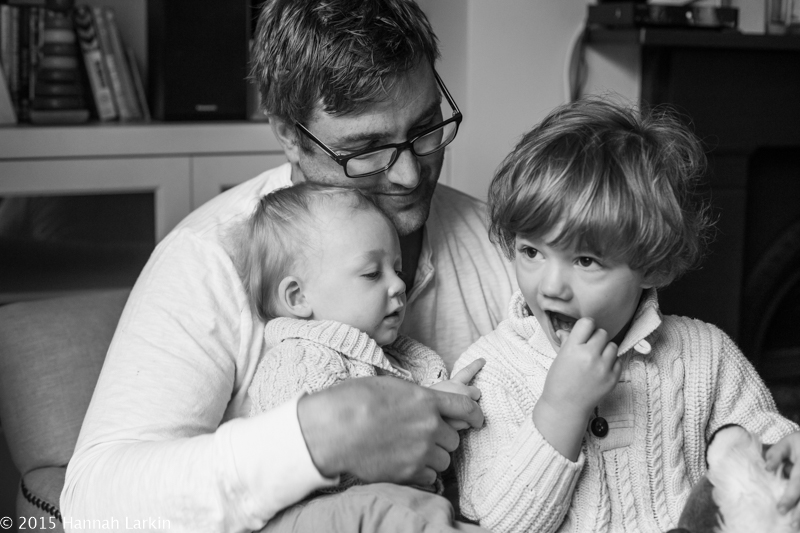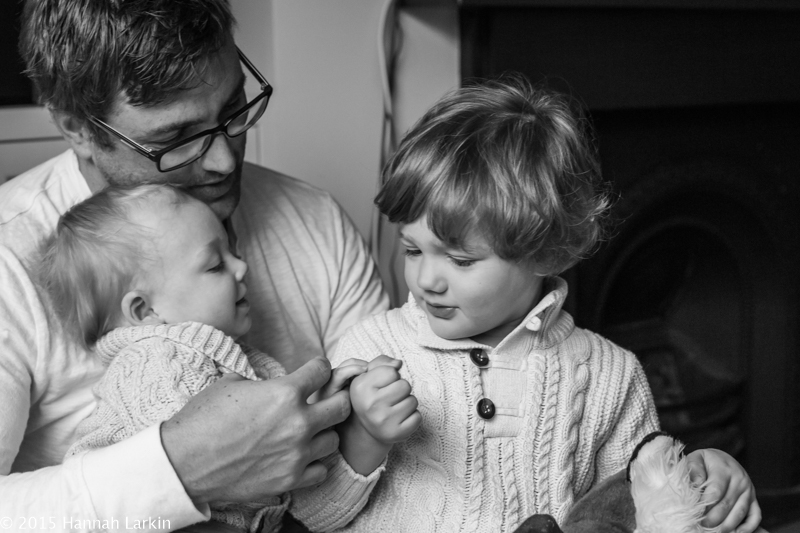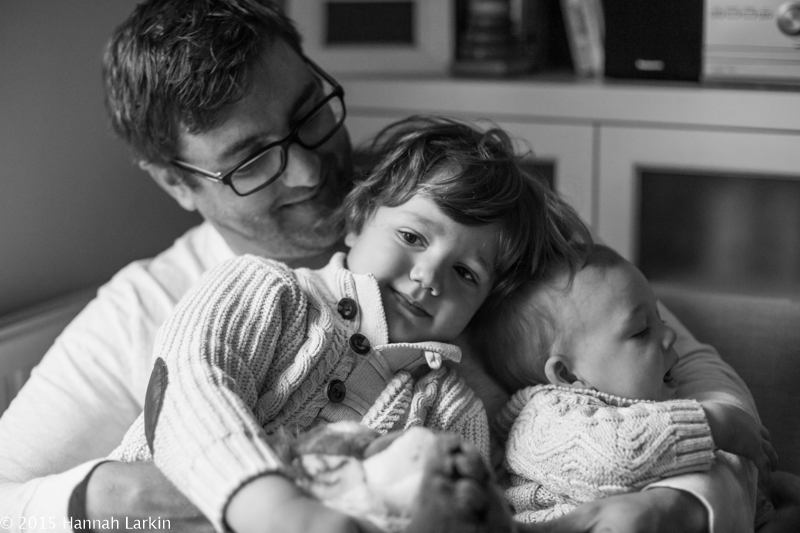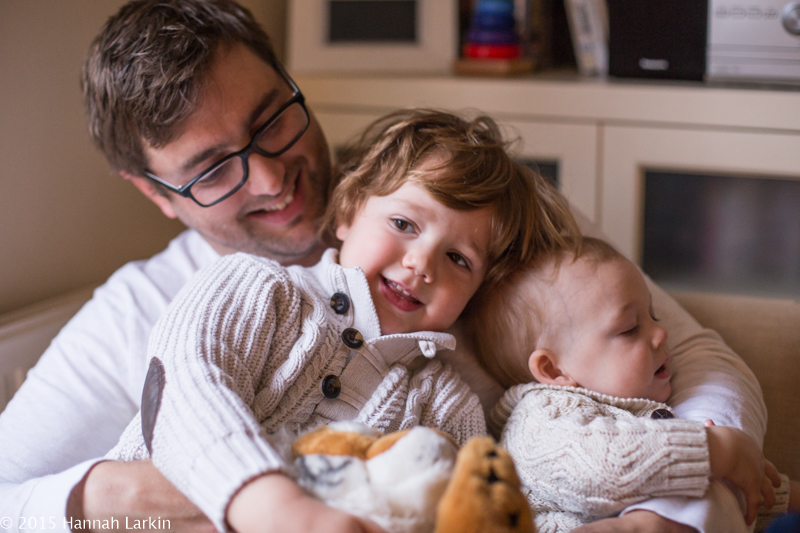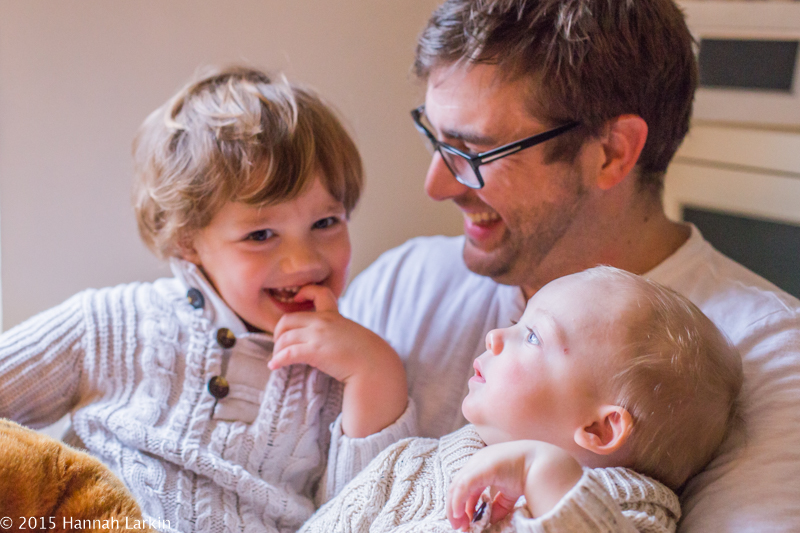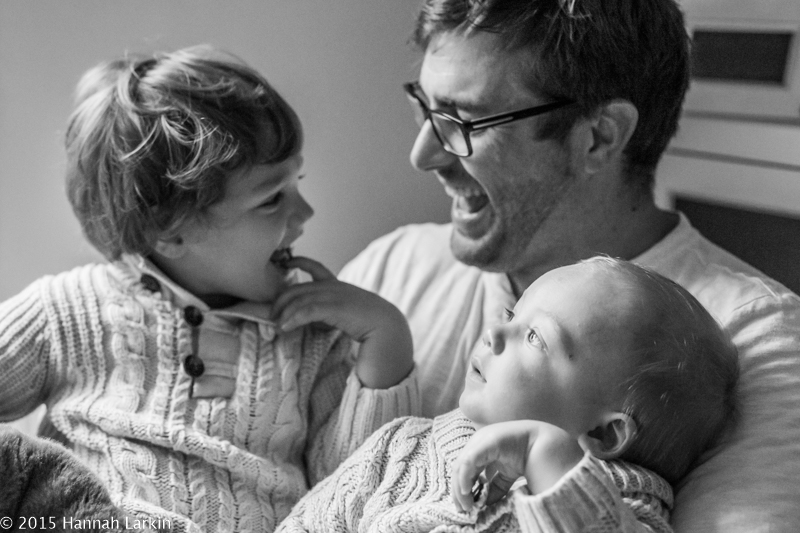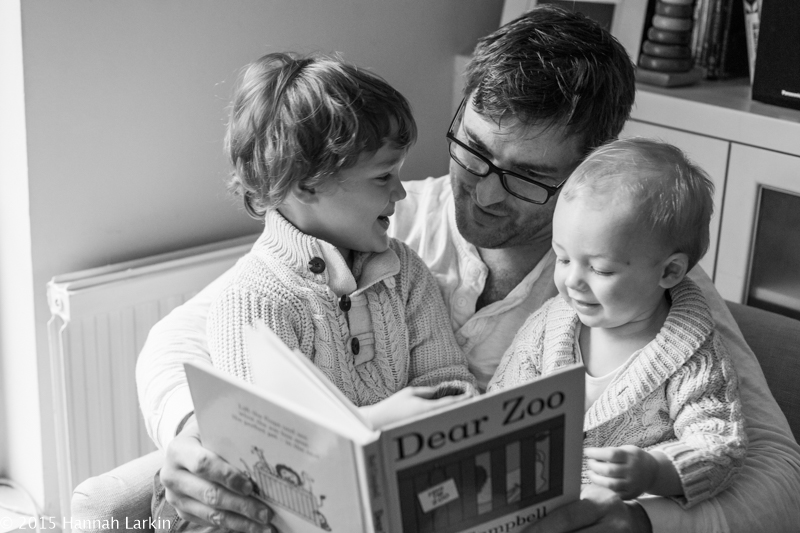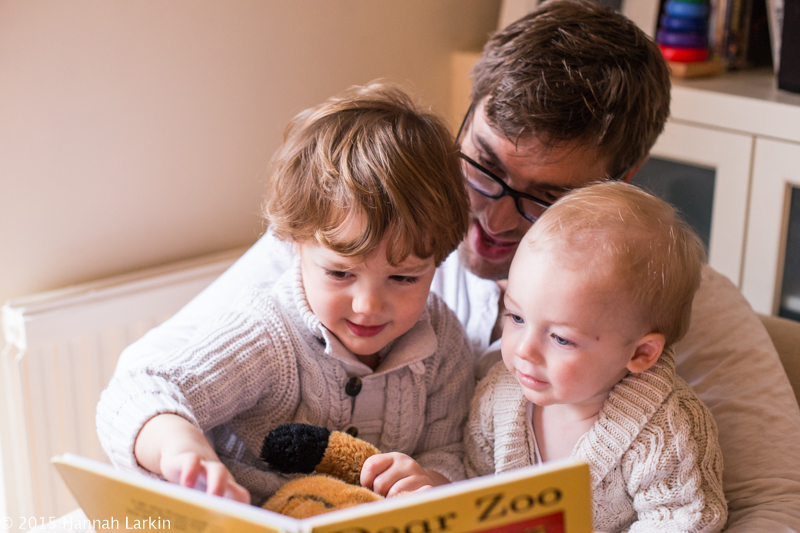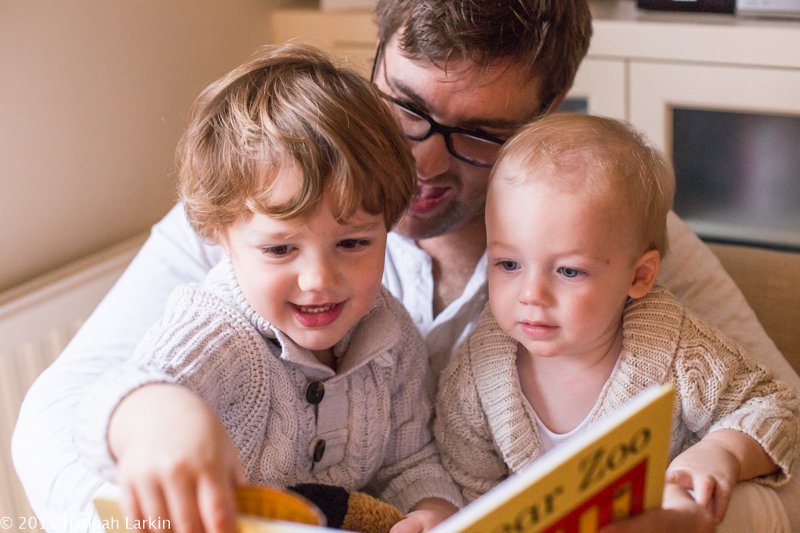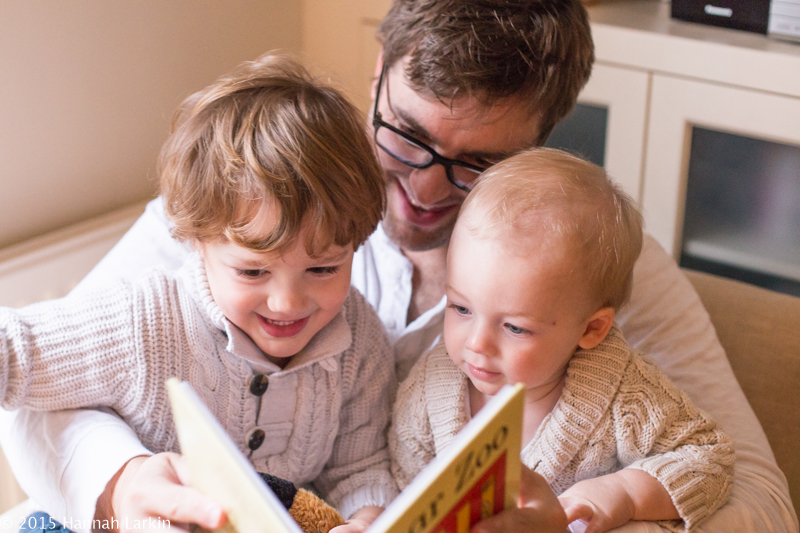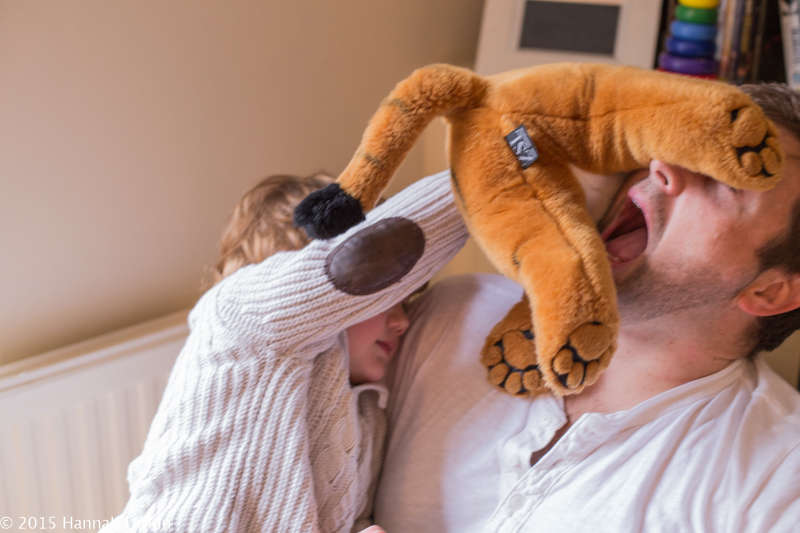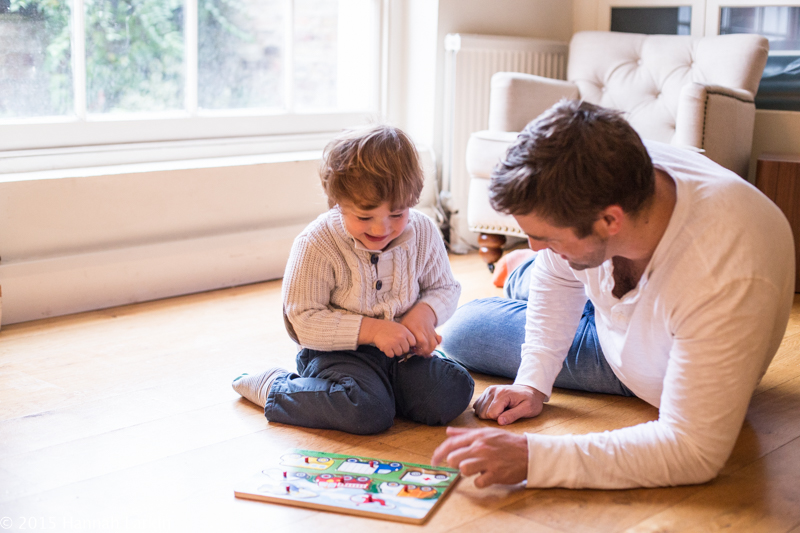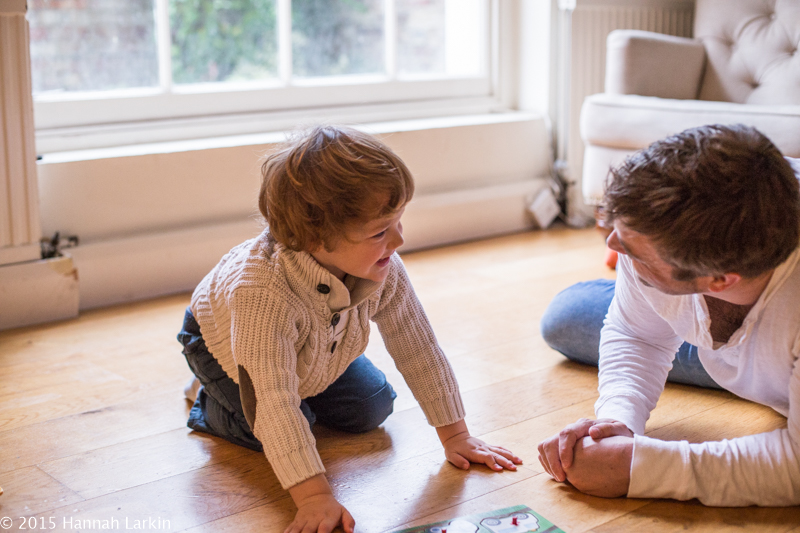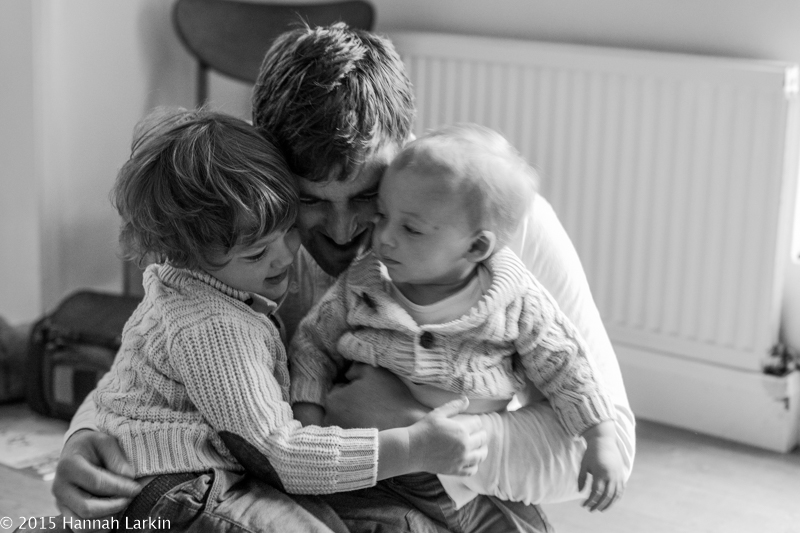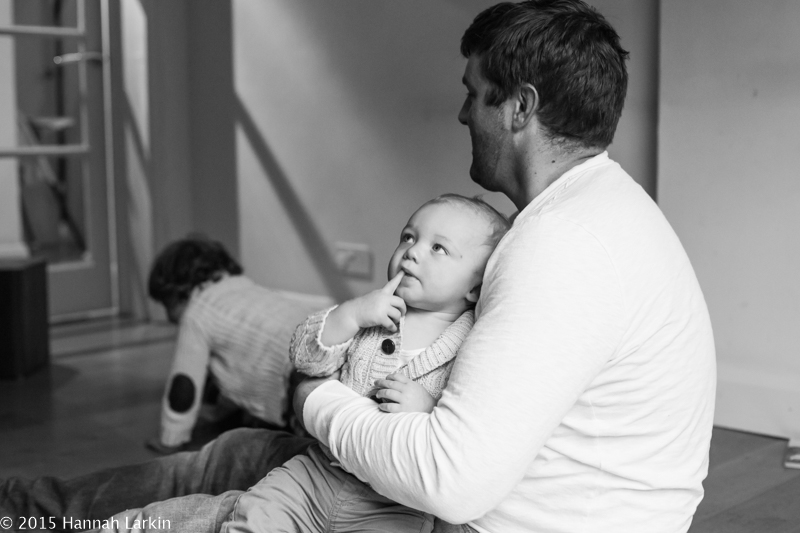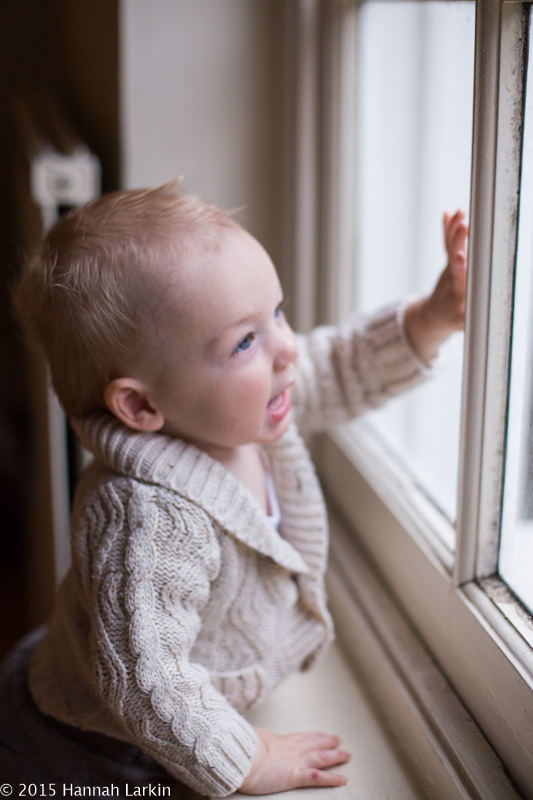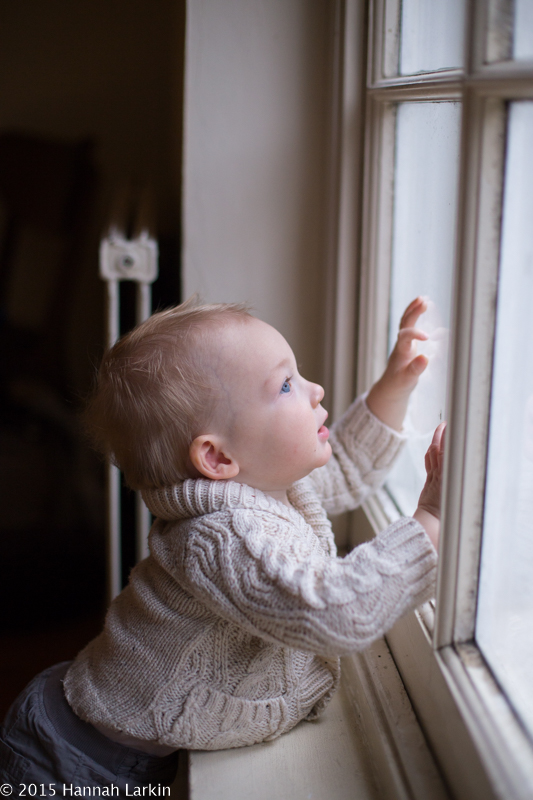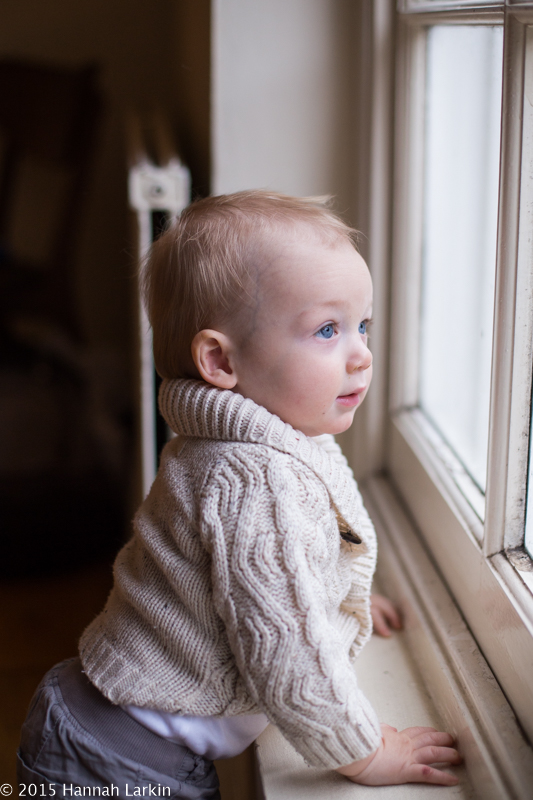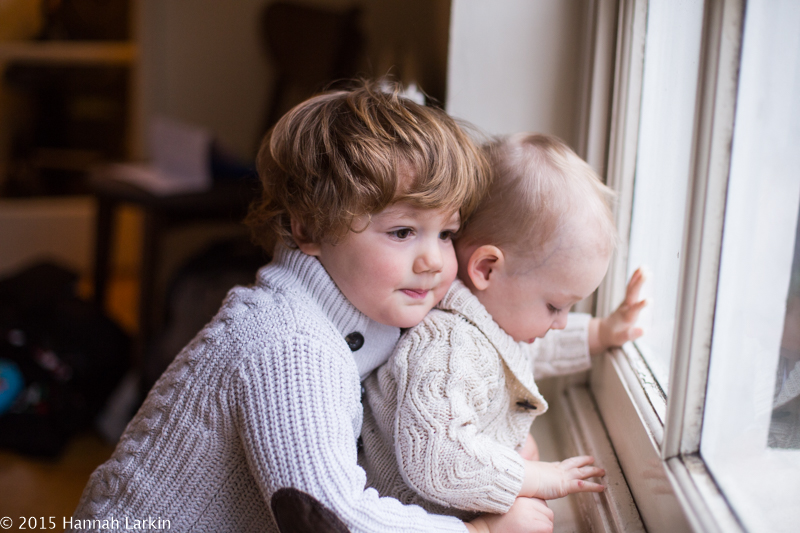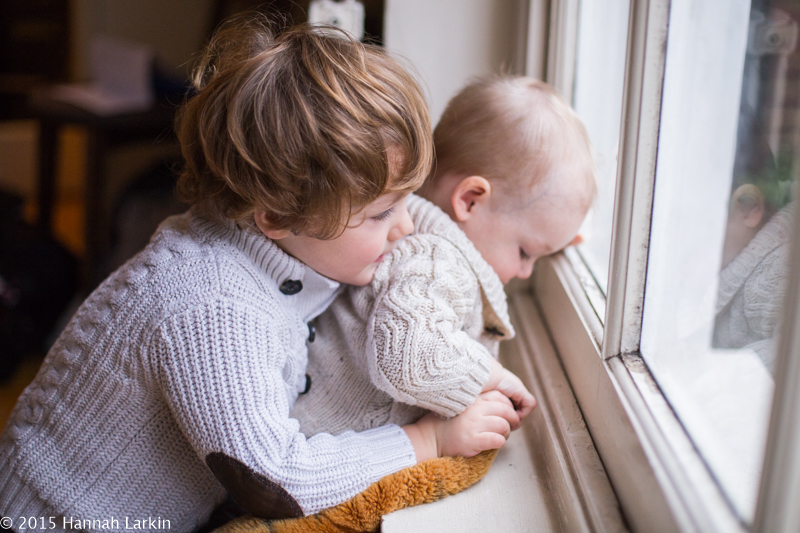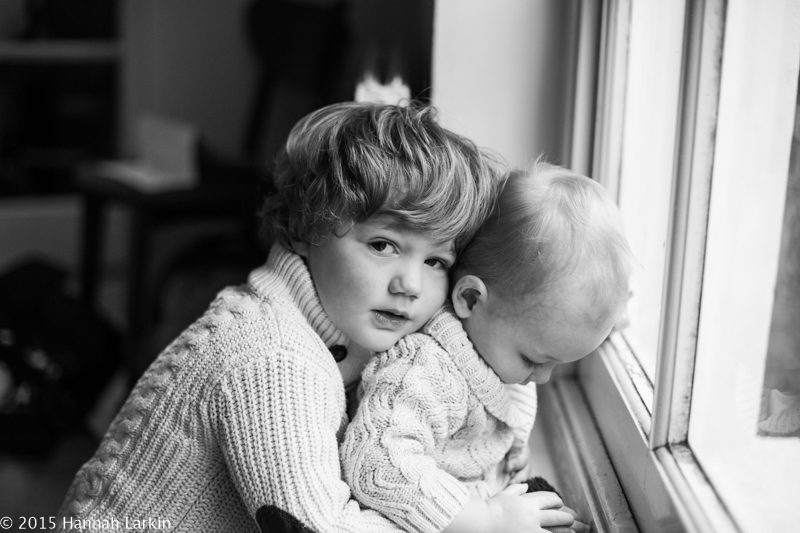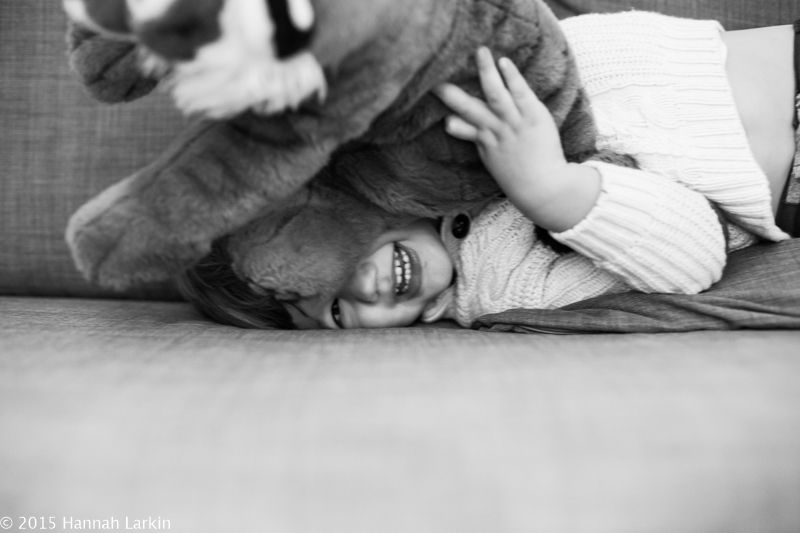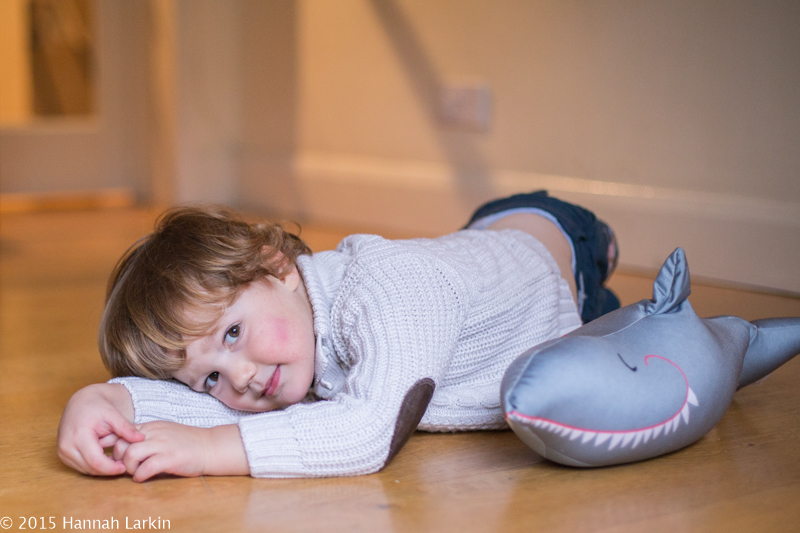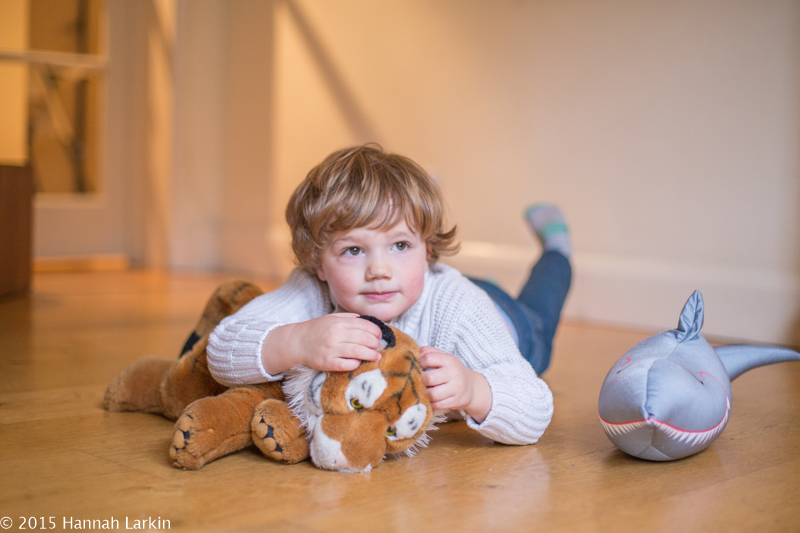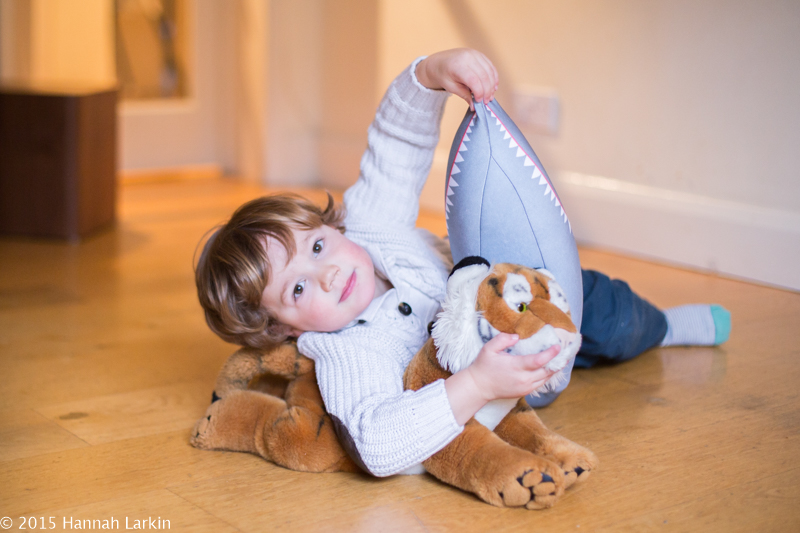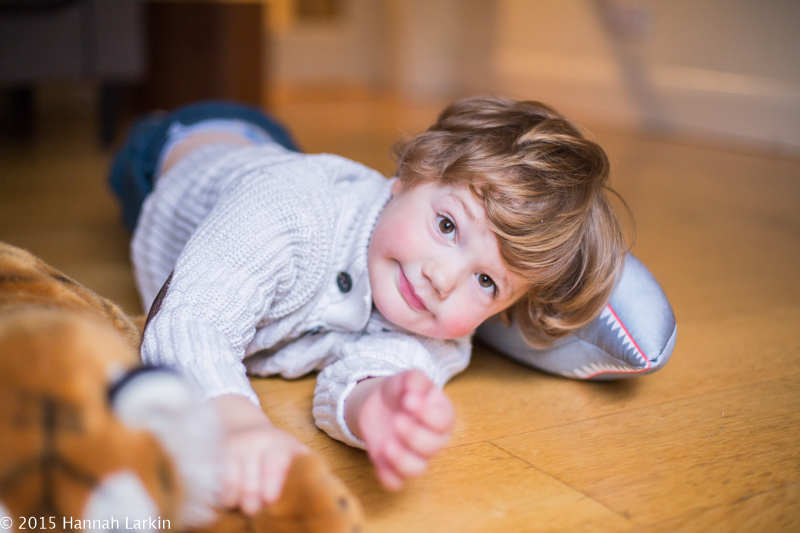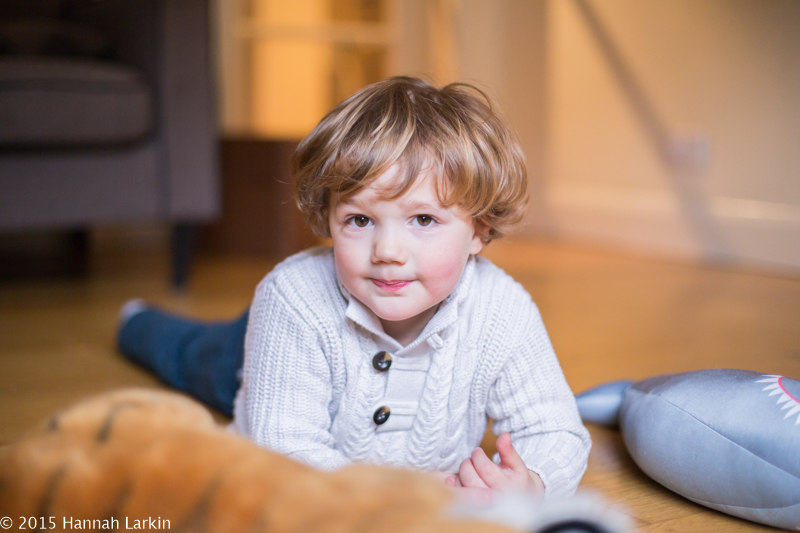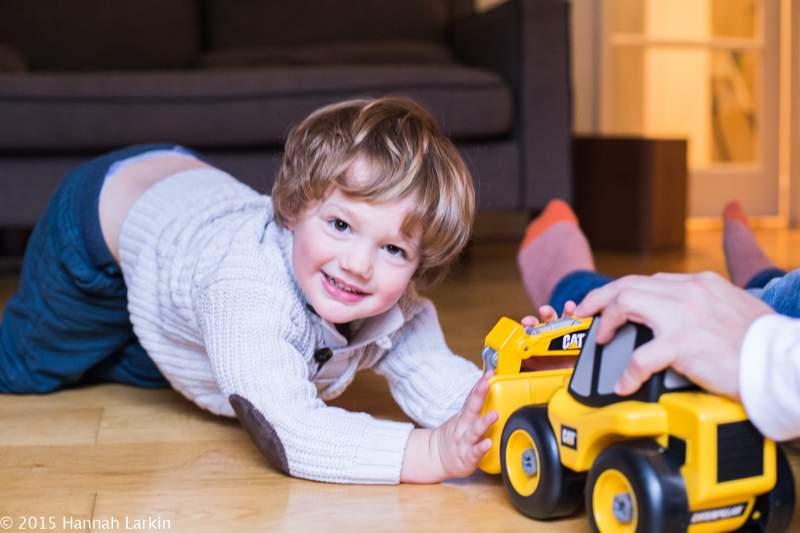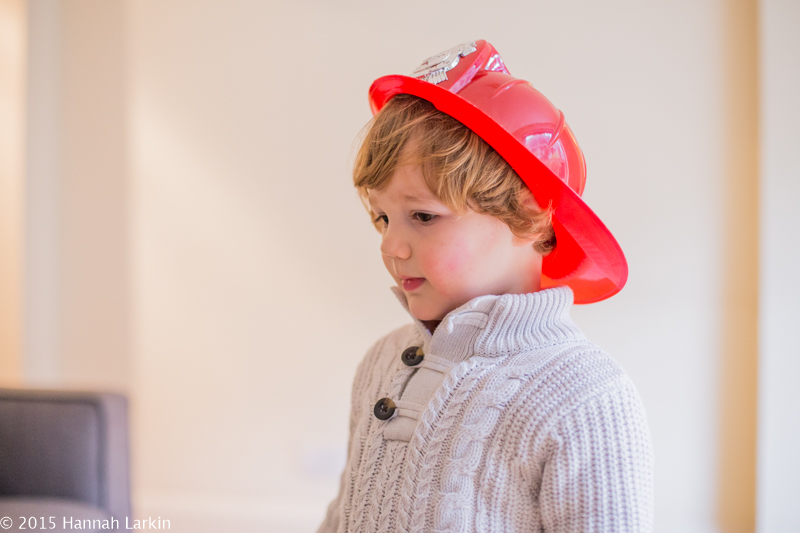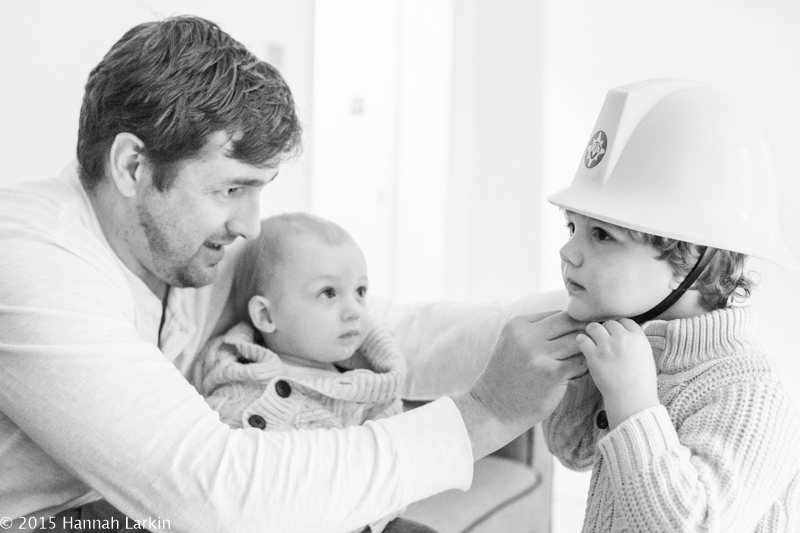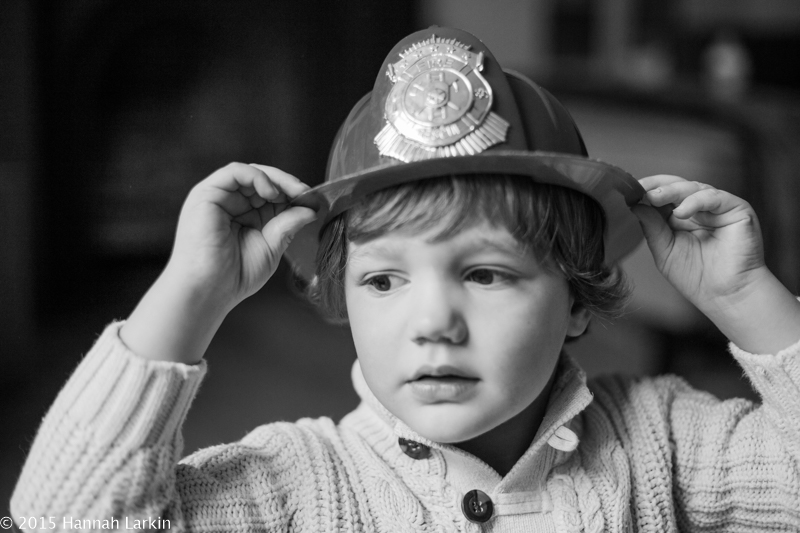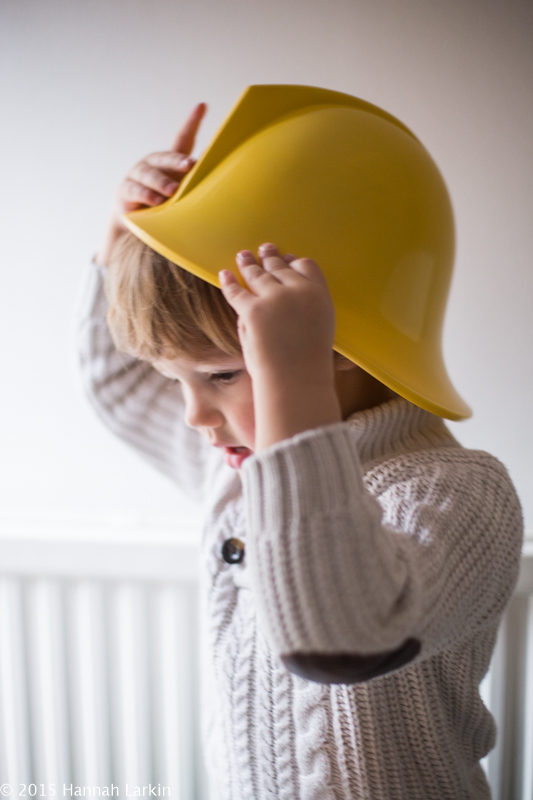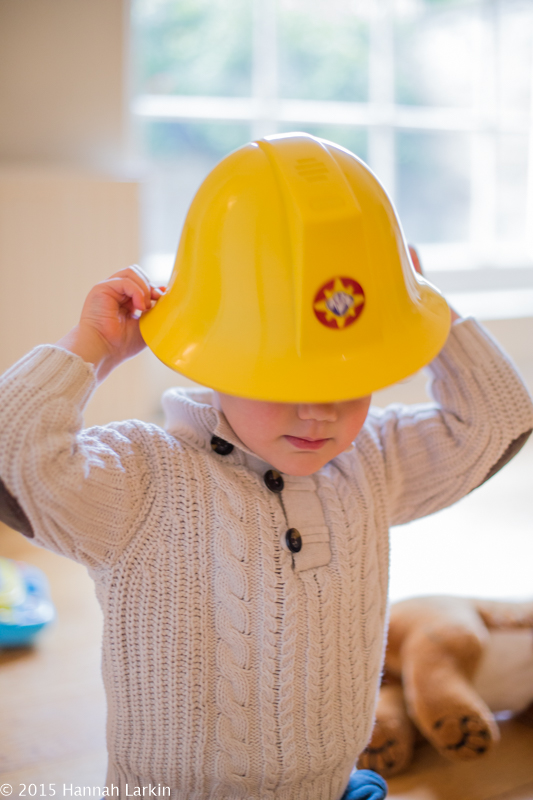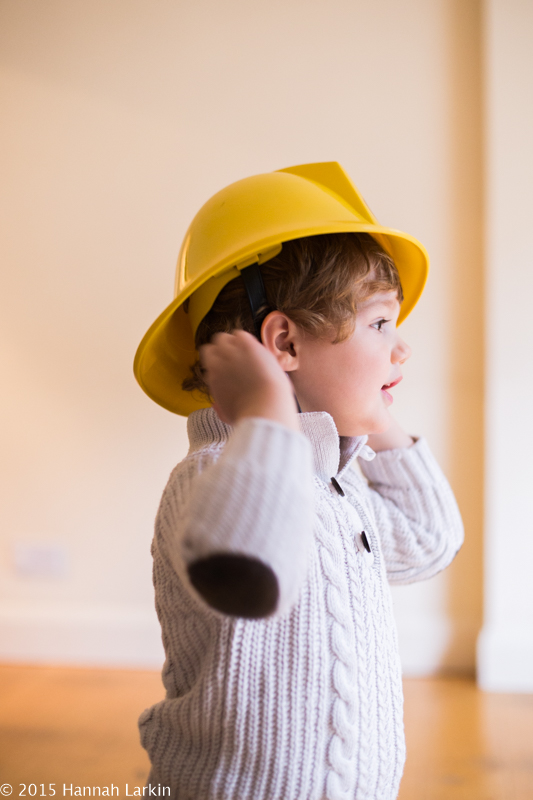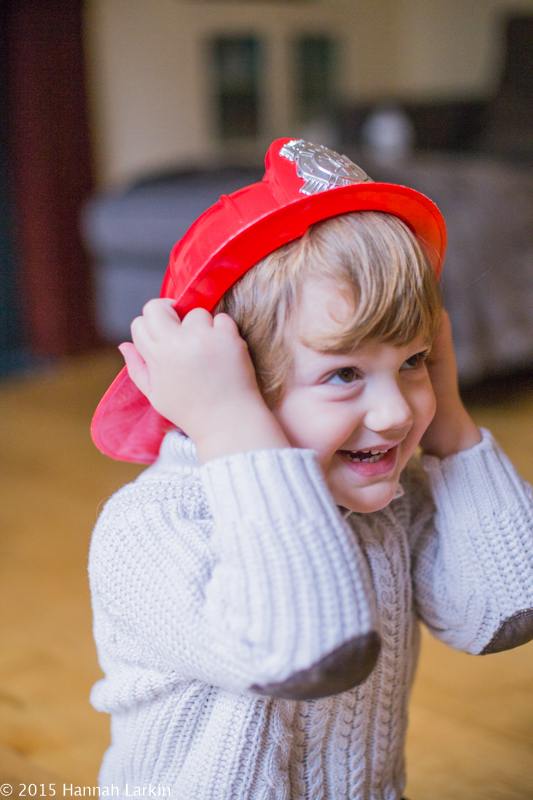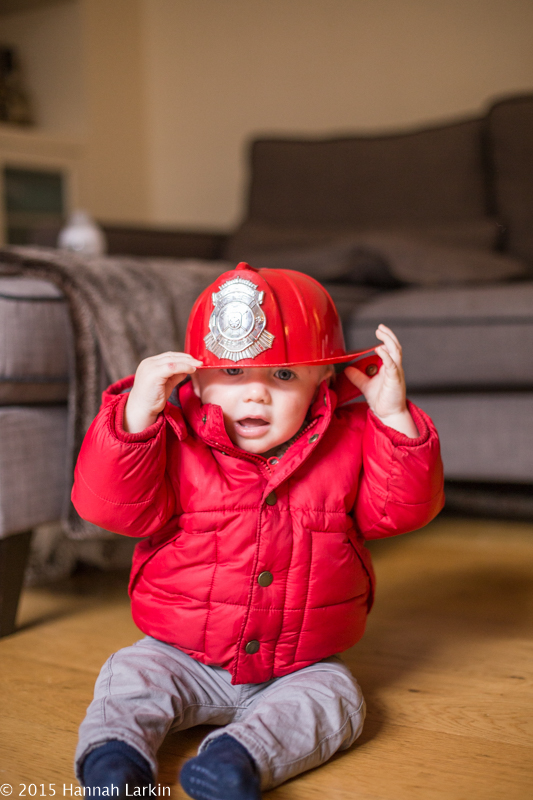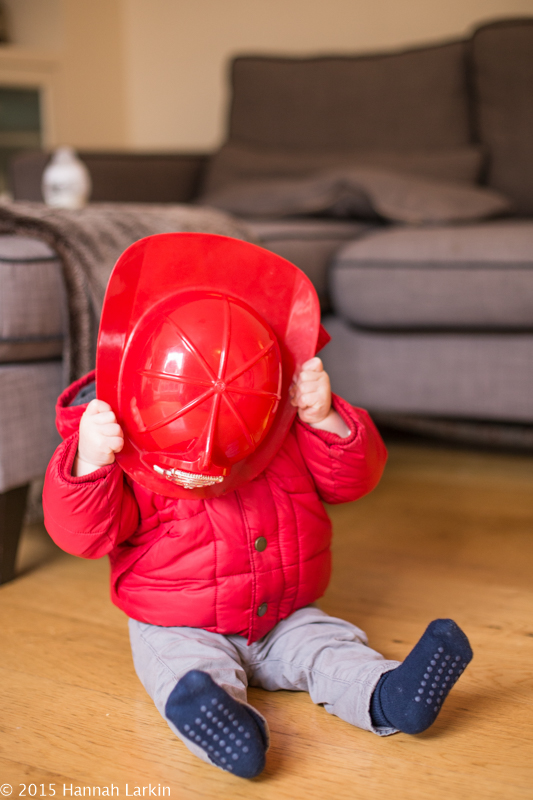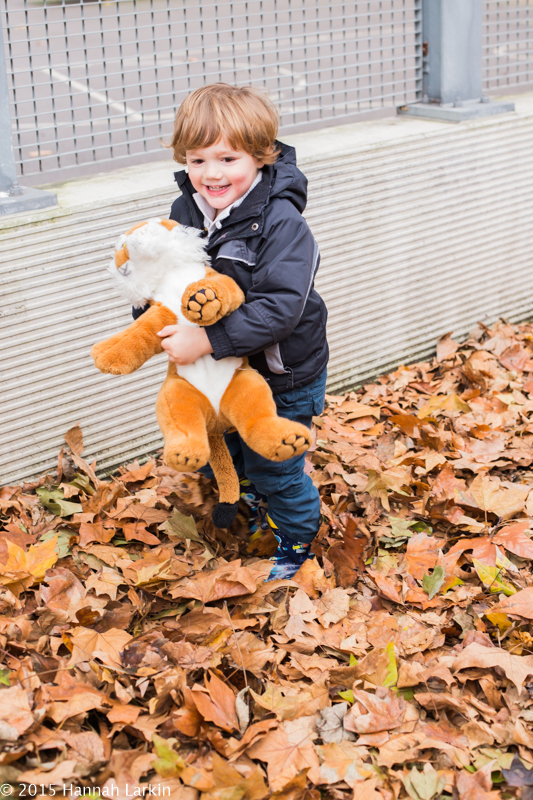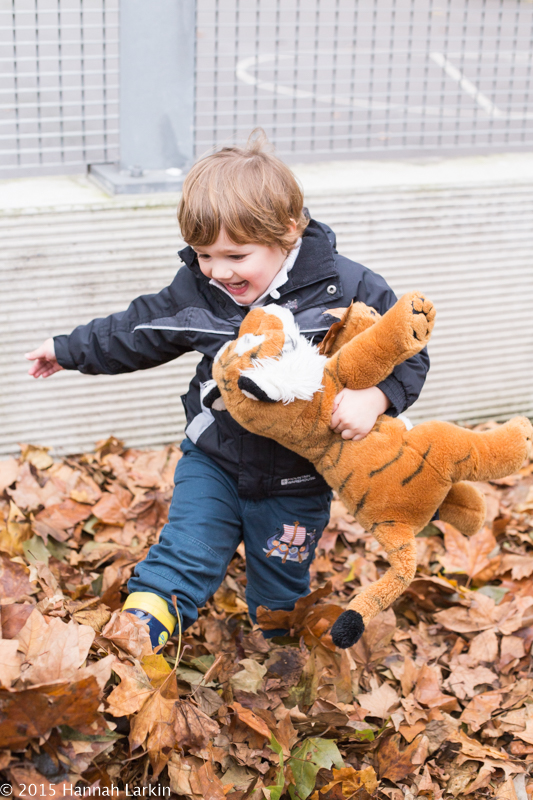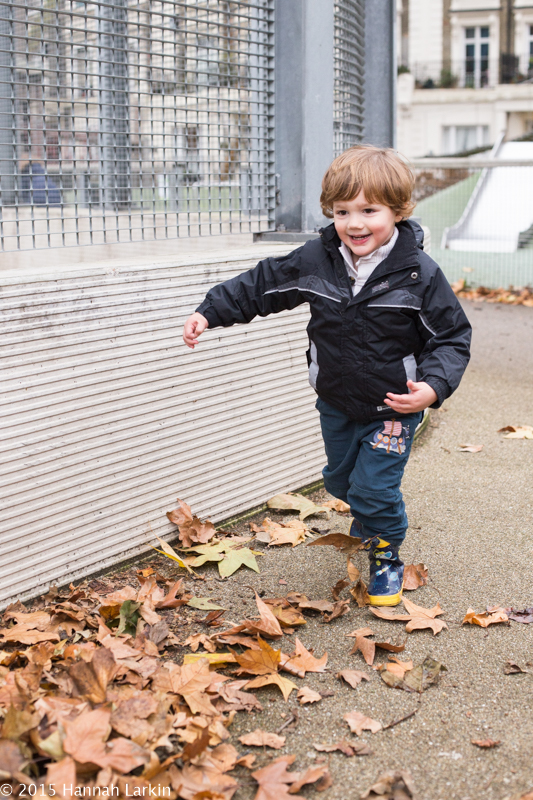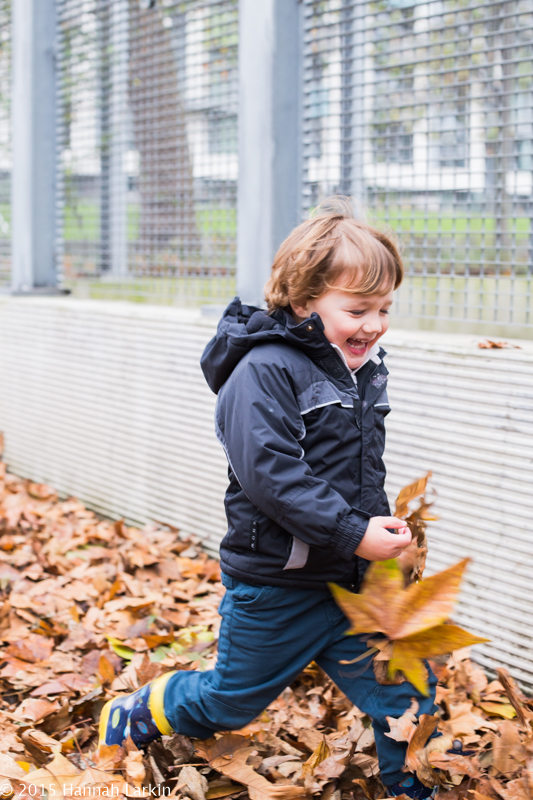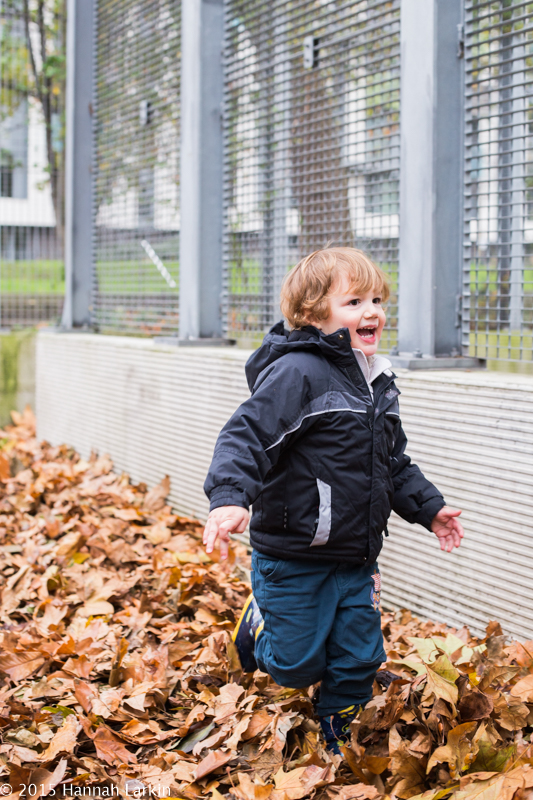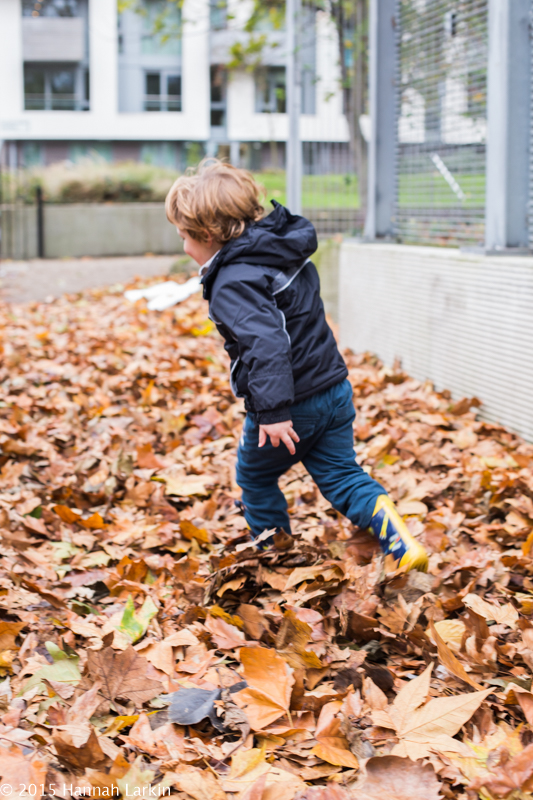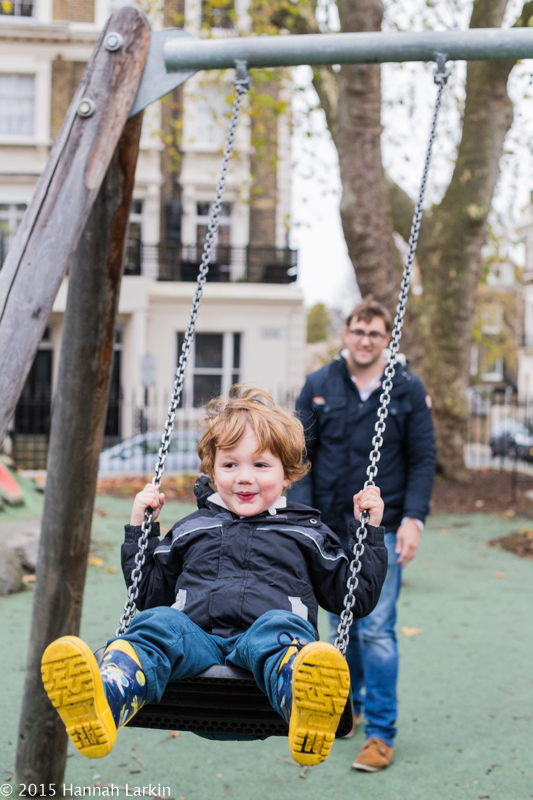 If you liked these photos of brothers making friends you might enjoy my other family photography. Whether your family is just beginning and you'd like to celebrate the excitement of your pregnancy or those first days with your newborn, capture each baby milestone or create special memories as your children grow up (so fast!), I'd love to tell the story of your family. If you'd like me to create a collection of happy memories from a relaxed family or newborn session in your home, or to join you to capture the magic of a family adventure – please send me a message.