Glasshouses offer one of the most spectacular settings for a wedding. I chose my own wedding venue for it's beautiful orangery, so glasshouse weddings have a special place in my heart. Whether it's a plant-filled greenhouse, a high roofed glasshouse or a classical conservatory, choose the style that fits you and plan a wedding with an outdoor feel, no matter the weather! Here are my top 6 London glasshouse wedding venues…
The Great Conservatory at Syon Park has a beautiful high dome, thin pillars and a delicate metalwork frame filled with glass. You can choose to have a twilight ceremony in the conservatory itself, or take the wooded Queen's Walk from a ceremony at Syon House for dinner and dancing under the glass dome. This is definitely one of my favourite London glasshouse wedding venues. The conservatory is available for evenings from April to mid-October, it's set in beautifully landscaped gardens and can be filled with candles. It's licensed for 120 people for a ceremony, and can seat 160 for dinner or 200 for a standing buffet.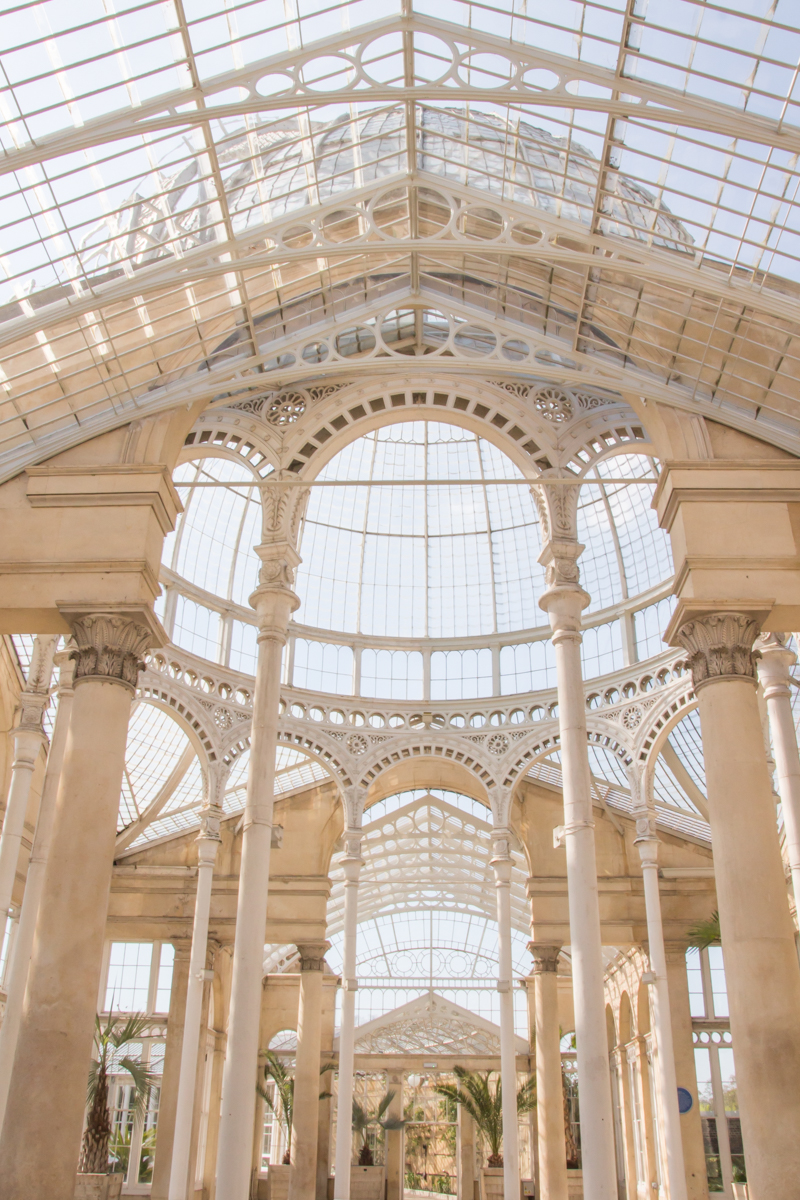 Hidden away in this iconic Brutalist building is a magical and unexpected space. The Barbican Conservatory is a tropical jungle full of light from walls of windows and glass roof skylights offering views of the city skyline. It's home to over 2000 species of tropical plants, succulents and palm trees. There are even pools of terrapins and exotic fish – it's a true urban jungle. The Conservatory is licensed to host wedding ceremonies and the adjoining Garden Room, with its floor to ceiling windows, can seat up to 250 guests for a reception with an incredible view.
Set in a formal Italian Garden full of roses and wisteria is Chiswick Park's 19th century glasshouse Conservatory. This formal greenhouse is a symmetrical grade I listed building. It has a central circular space under a high roof, with a long greenhouse on each side housing a world-renowned collection of camellias. It can hold 100 guests for a civil ceremony, 24 for a seated dinner or 150 for a drinks and canapé reception.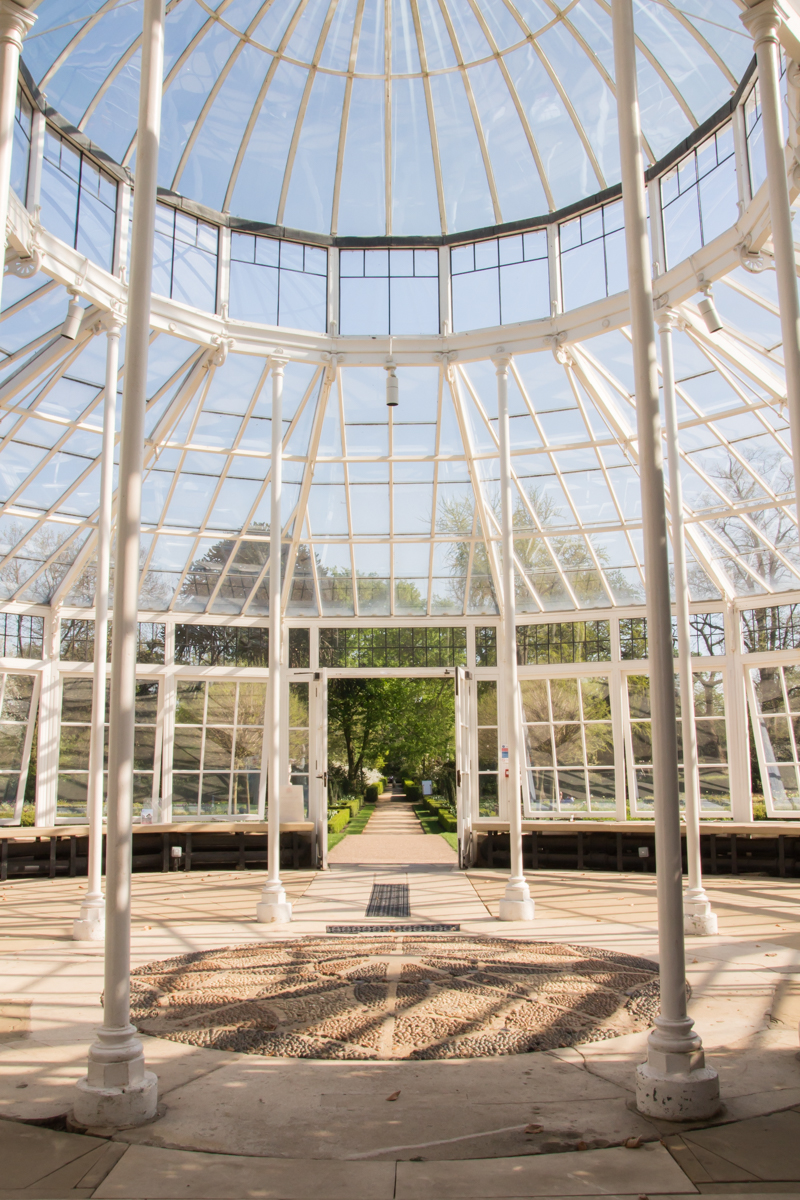 The Horniman's elegant Victorian Conservatory is surrounded by beautiful gardens with views across London. The Grade II listed building was recently restored – with a beautiful tiled floor and additional lighting, and can seat up to 120. But it's the intricate pattern of glass and cast iron from 1894 that makes this glasshouse really spectacular. It can seat up to 120 guests for a ceremony or wedding breakfast and with the additional of a marquee it can hold up to 150 guests for the reception.
A wonderful mix of greenhouses, flowers and antiques – Petersham Nurseries is tucked away between the river and Richmond Park and offers a range of reception spaces. They have a cosy little greenhouse that heats up so much it's best for winter weddings (up to 44 guests). Their main restaurant (up to 140 guests) is a beautiful glasshouse scented by bougainvillea and jasmine and decorated in a quirky style with a range of antique furniture, statement mirrors and pieces of art – a veritable treasure trove. Although they don't have a licence for civil ceremonies they are only a 13 minute drive from York House a 17th century Grade II listed building on the banks of the Thames and less than 5 minutes walk from St Peter's Church.
Known for it's huge Victorian glasshouses filled with tropical plants, there are several London glasshouse wedding venues available at Kew. The stunning Nash Conservatory has a glass roof and floor to ceiling windows on three sides making it feel like you're getting married outside. For a drinks reception with a difference you can visit the Princess of Wales Conservatory a large glasshouse containing ten different climatic zones, raised walkways and ponds, while the 18th century grade I listed Orangery, with high ceilings and grand arched windows, is the spot for dinner and dancing.
As a natural light wedding photographer I seek out light and airy settings, and glasshouses might just be my favourite. If these London glasshouse wedding venues have inspired you, you might also like my blog about the best London garden wedding venues. I'd love to talk to you about your perfect venue and how I can capture the story of your day – please send me a message.