Planning a summer wedding?  I love the relaxed feel of summer weddings: the possibility for outdoor ceremonies, garden party or festival feel celebrations, pastel colours and daylight that lasts until late. I've asked some of my favourite wedding suppliers to share their top tips for planning a summer wedding, to help you know which flowers are in bloom, how to stop your wedding cake from melting and what to consider for gorgeous summer wedding photos.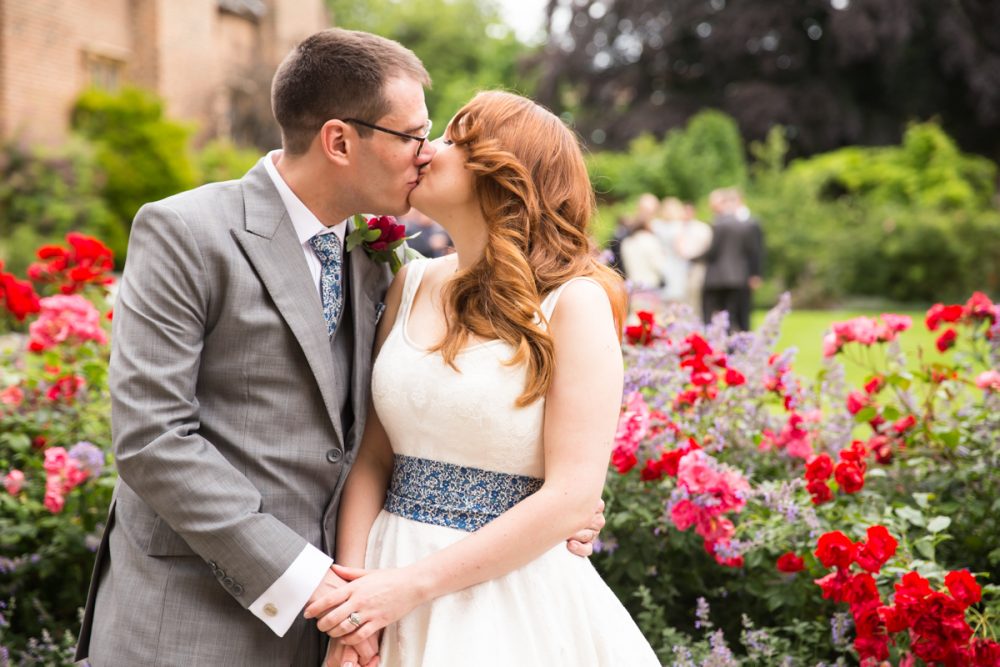 While sunny weather can never be guaranteed (and it's always worth having a wet weather backup plan), summer is the best time to plan for an outdoor wedding ceremony – whether that's on a beach, in a garden, up a mountain or in a wood.
You might choose a rustic vibe with haybales for seats, picnic basket meals and lanterns to light an area for dancing late into the night
For a garden wedding you might select garden games (jenga, connect four, croquet, cricket or petanque), flower pot favours and a mix of wooden benches and rugs on the lawn
By the sea you could opt for a fish and chips wedding breakfast and an ice cream van, ask your guests to write you messages in the sand and even paddle in your wedding dress!
Or you could plan a festival wedding complete with personalised wedding wrist bands, silent disco and tipis for glamping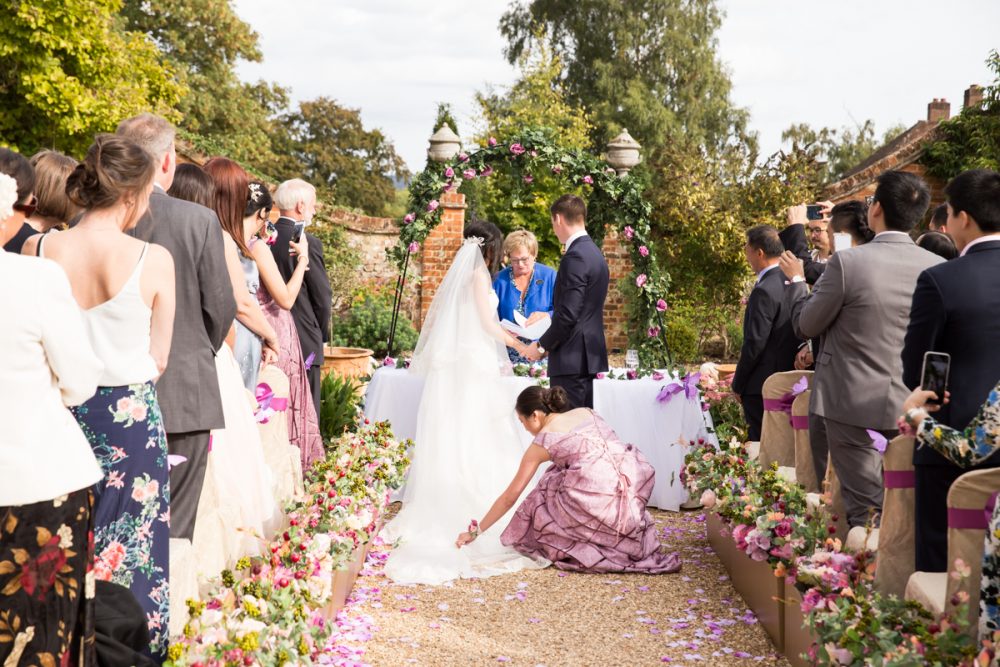 Summer wedding flowers
"Summer is an exciting time for wedding flowers as there is such an abundance of different blooms available. These are some of my favourites:
Delphinium – a true cottage garden bloom, they come into their best during the summer months and are perfect for meadow arrangements and adding height to designs. They are available in pastel shades as well as darker vibrant, blues, violets and pinks
Dahlia – are the peony of the summer, they come into flower from late July, early August and are a wonderful focal flower that comes in a huge variety of shades so suitable for most colour palettes. Some popular varieties include ,café au lait', 'wizard of oz' and 'Arabian nights'

Nigella – also know as 'love-in-a-mist' is a small, delicate flower perfect for those wild and whimsical designs

Cosmos – daisy-like blooms which have delicate petals and thin, wavy stems.  One of the most popular varieties is called 'Black Beauty' and smells like chocolate!
Eucalyptus goes out of season in the summer. Using seasonal foliage such as Birch, Beech, Pittosporum, Jasmine and Senecio instead which are typical summer foliage, will look lighter with designs and blend beautifully with your surroundings."
–  Alana, Wedding Florist,
Petal & Wild
Summer wedding cakes
"Three tips to consider for your summer wedding cake:
1. Your Finish
Whilst there are more than two finishes out there, buttercream and sugarpaste (fondant) are the two most popular – followed by the less common ganache finish. When it comes to wedding cakes, the summer sun can truly be their enemy. If you are going to have your cake on display for any considerable amount of time it's a safer bet to go with sugarpaste. It's less heat sensitive and usually has a layer of chocolate ganache underneath, which can stand up to the heat a little better than buttercream.
2. Placement
Avoid having your wedding cake displayed in direct sunlight. This goes for buttercream or sugarpaste. A gentle stream of light over the course of hours can heat up on area of the cake and create bubbling and melting under the surface. It doesn't need to be in the shadows of course, but keep it out of the way of a large sunny window.
3. Flowers
Sugar flowers will keep regardless of temperature because once they are made and dried, the only thing you shouldn't do is get them moist. However, fresh flowers need to be put on at the very last minute. Consider speaking to your florist about which varieties will be able to withstand the heat without wilting into a mess on the side of the cake table."
Asma, Wedding cake maker,
Sugared Saffron
Summer wedding photography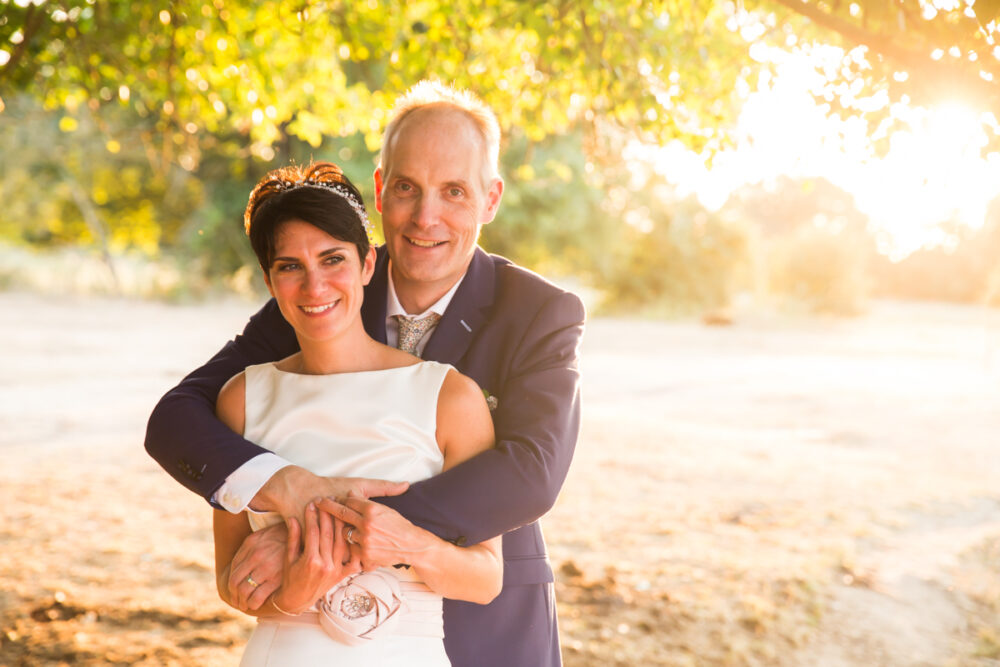 In the UK, long summer days are perfect for relaxed weddings, with opportunities for outdoor photos late into the evening. While it's lovely to have sunshine, direct sun is not so flattering in the middle of the day, so if it's really bright you might be best finding some shade for portraits and group shots happening straight after the ceremony.
And if you love the buttery sunset light of golden hour, make sure your photographer will be staying late enough. This beautiful light tends to be best (depending on the weather) about an hour before sunset – and sunset can be as late as 9.59pm depending on your date and location. 
Summer wedding inspiration
If you're looking for inspiration, there's plenty to be found in some of my favourite summer weddings: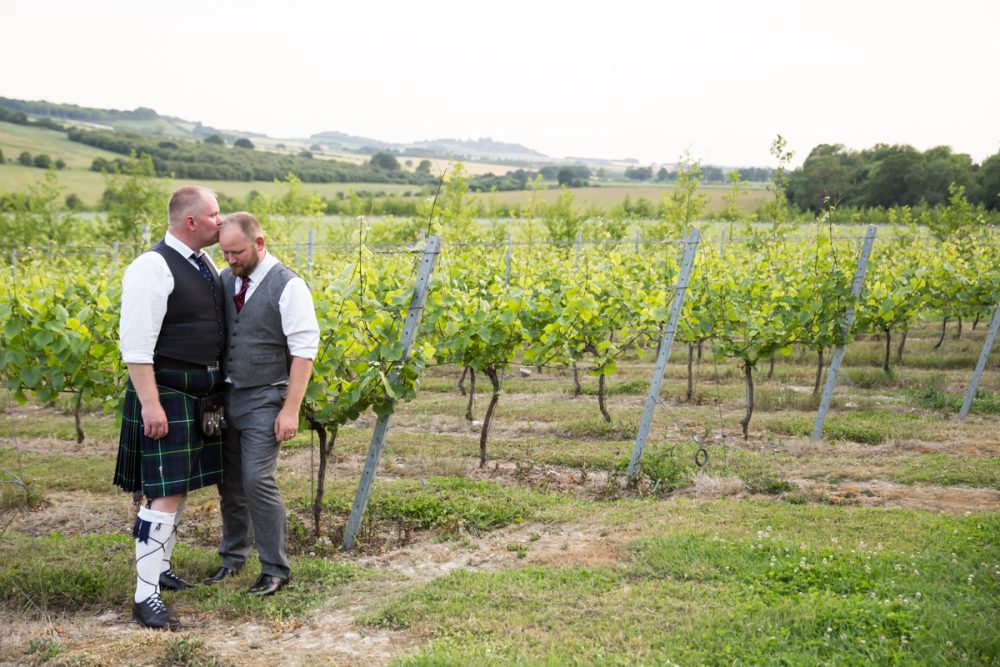 ***
If you're planning a summer wedding, I'd love to talk to you about photographing your day – please send me a message to arrange a time to talk.