Looking for a London garden wedding venue? There's something so romantic about a garden wedding – but you might not know these very different garden venues in Central London… Whatever your style there's a garden to fit – from tropical roof terraces to secret walled gardens, urban jungles to quirky garden centres, huge botanical greenhouses to the smallest Royal Palace. Here are my top 5 garden venues in the capital
The Tropical Garden – The Roof Gardens
Walking in Kensington you'd never know that up on the rooftop there's a tropical paradise – and once you're there you'll forget you're in London. On the 6th floor of the building you find beautiful garden complete with terraces and courtyards, archways and streams… and flamingos! There are three distinct styles of garden. First a Spanish garden based on the Alhambra with pastel buildings and formal symmetrical layout of paths and waterways, colourful flowers, palms and elegant cypress trees. Then a Tudor Garden comprising elegant arched walkways and three walled courtyards shaded by large umbrellas. Finally, an English Woodland Garden with a twist – thousands of bulbs under the trees, a grassy lawn and winding stream complete with exotic ducks and flamingos.
In the centre of these three gardens is a clubhouse with large windows looking out onto the garden, which is licensed for civil ceremonies (up to 150 guests). This London garden wedding venue can be hired exclusively (100 guests or more) for your ceremony and reception.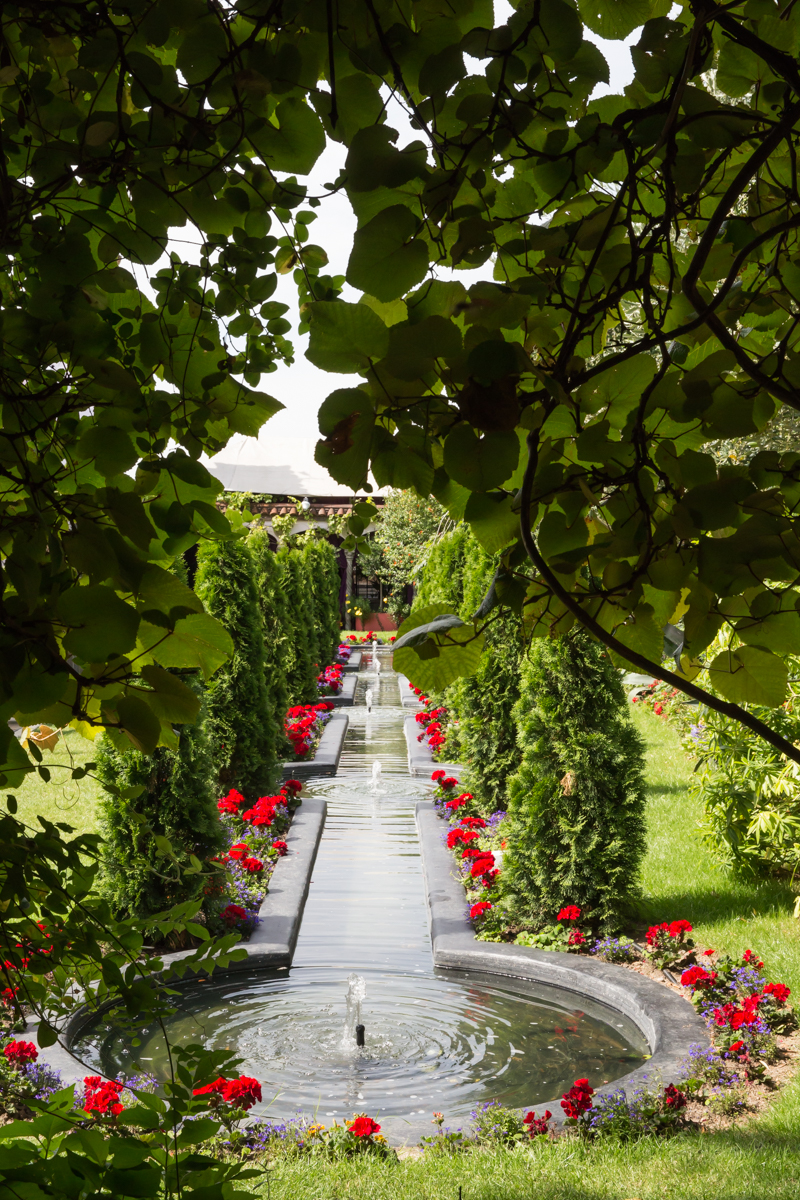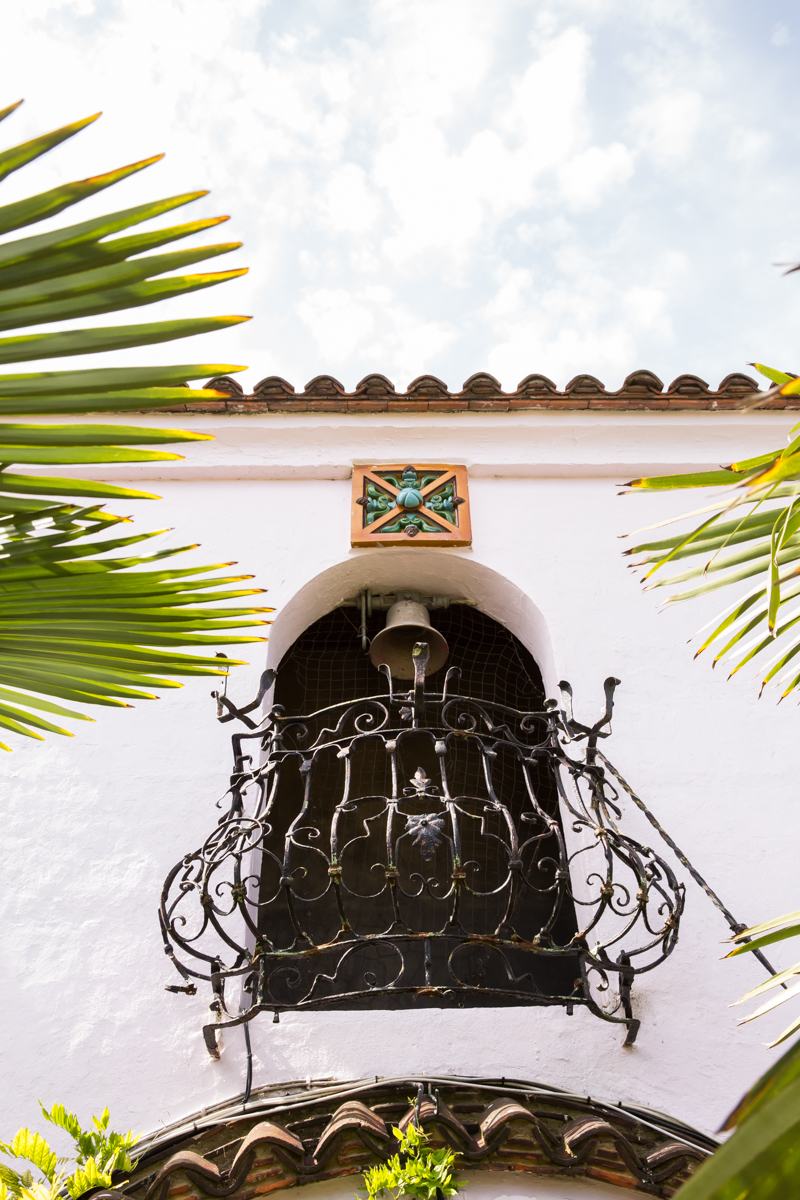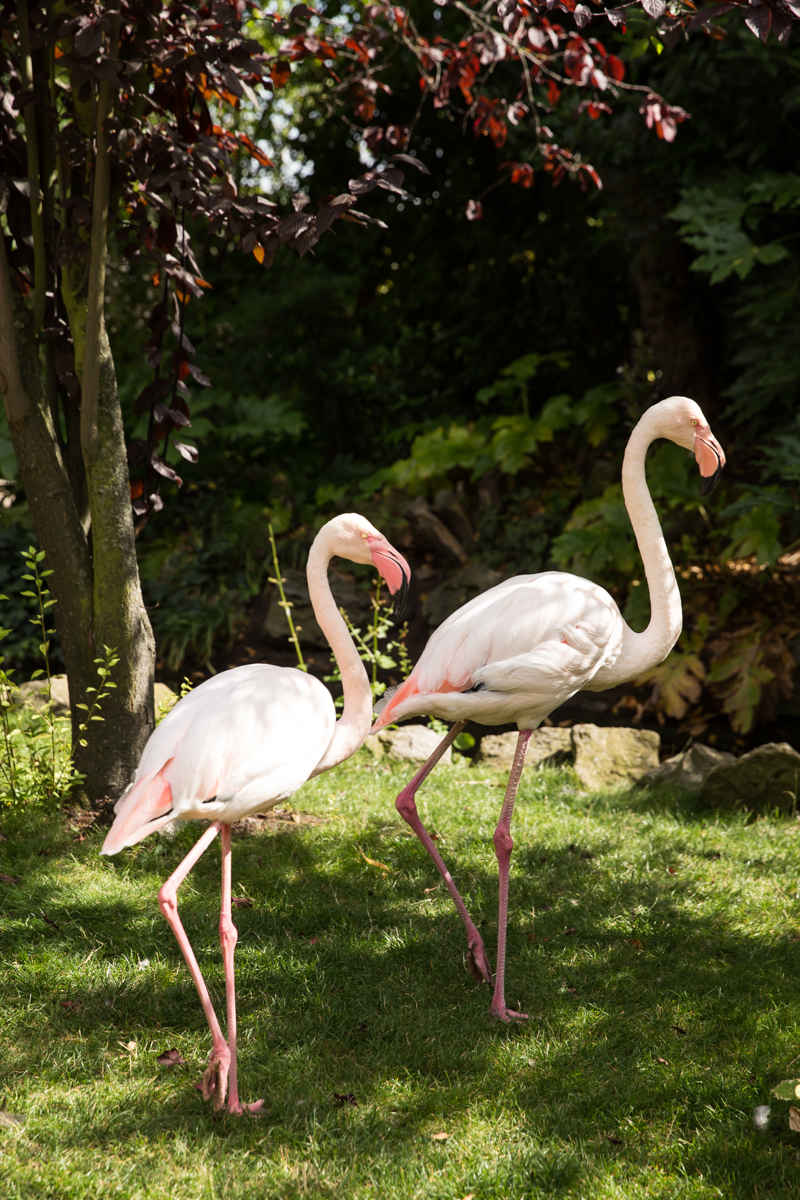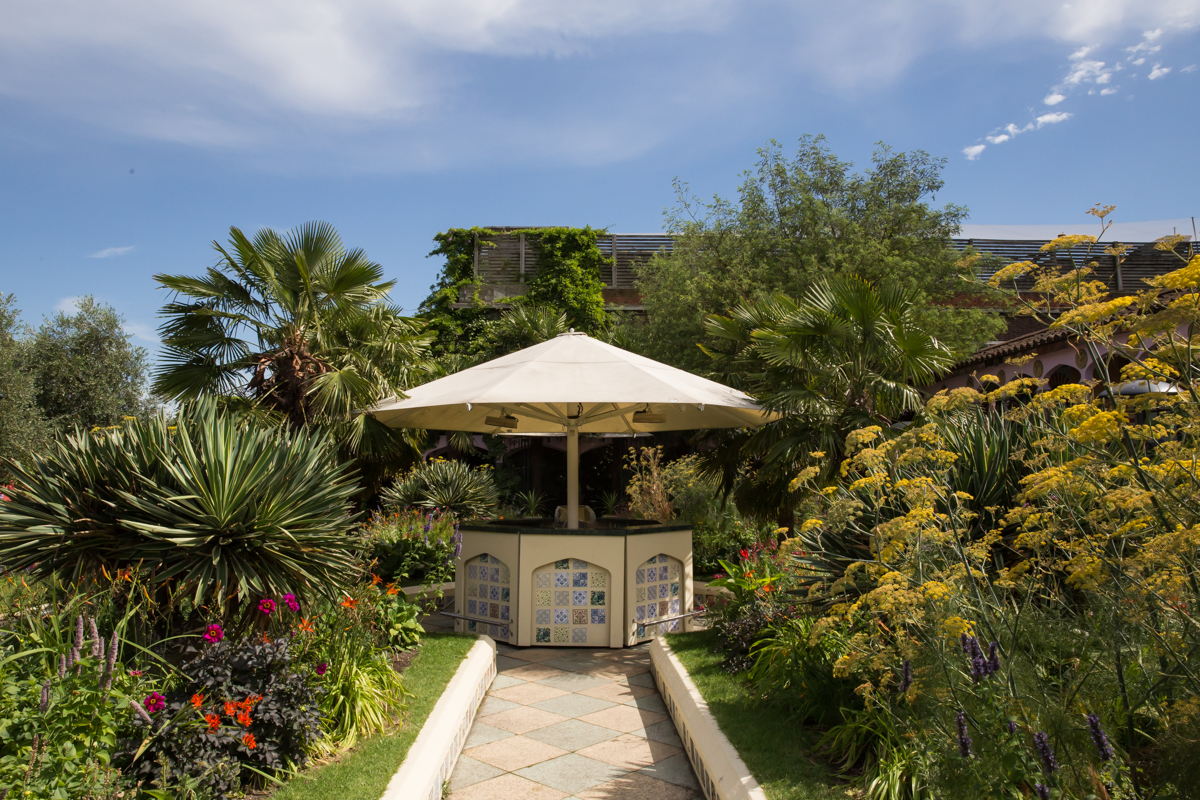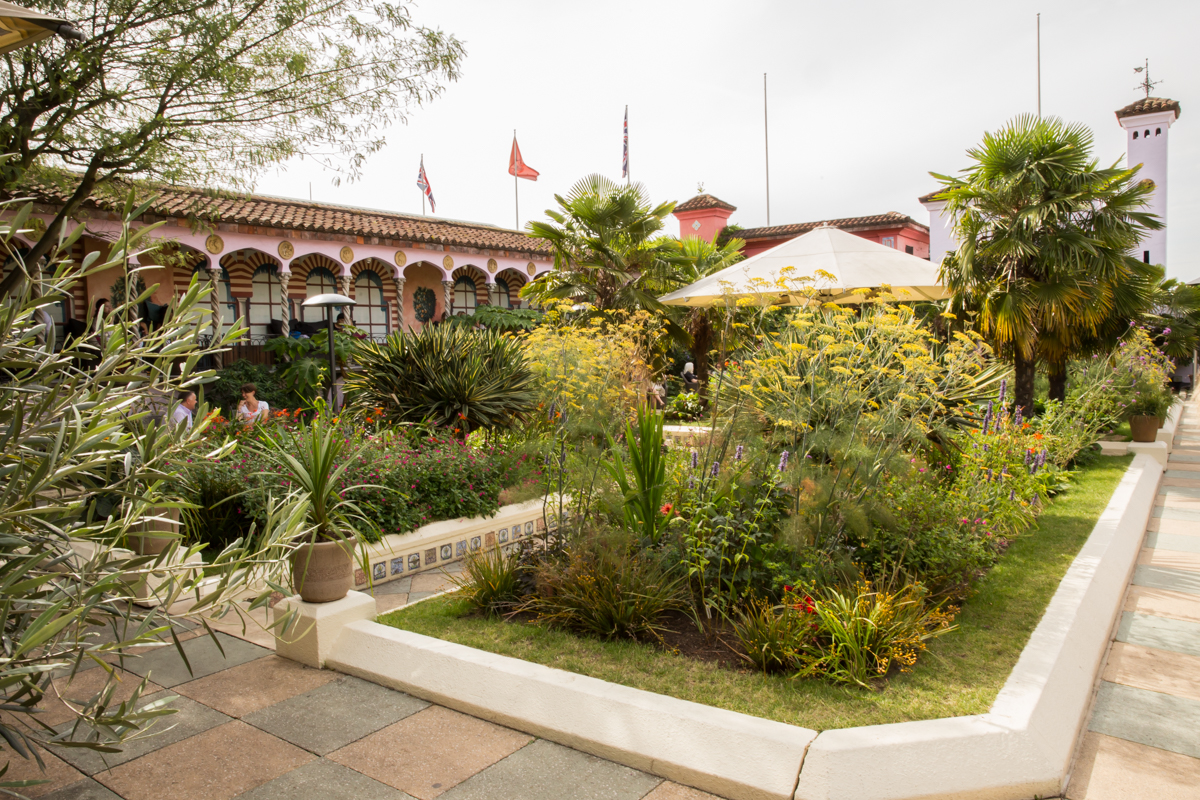 The Secret Garden – Chelsea Physic Garden
This hidden gem, a secret walled garden, is right in the heart of Chelsea. London's oldest botanic gardens, it was founded in 1673 and is tucked away by the Thames. With beautiful greenhouses, lawns for lounging and little winding paths through the flowers it's perfect for romantic walks and relaxed wedding portraits. The garden itself has a warm microclimate so you can stroll in comfort, admiring over 100 different species of trees, ponds full of water lilies and romantic secluded benches surrounded by climbing plants.
Although this London garden wedding venue isn't licensed for civil ceremonies the central location means it's only a 10 minute walk from the beautiful Chelsea Old Town Hall where there are rooms to suit every ceremony size (from 8 guests in the Harrington Room up to 360 in the Main Hall). You can exclusively hire the whole garden on Saturdays so your guests are free to explore, if you have more than 90 guests then a marquee is advisable.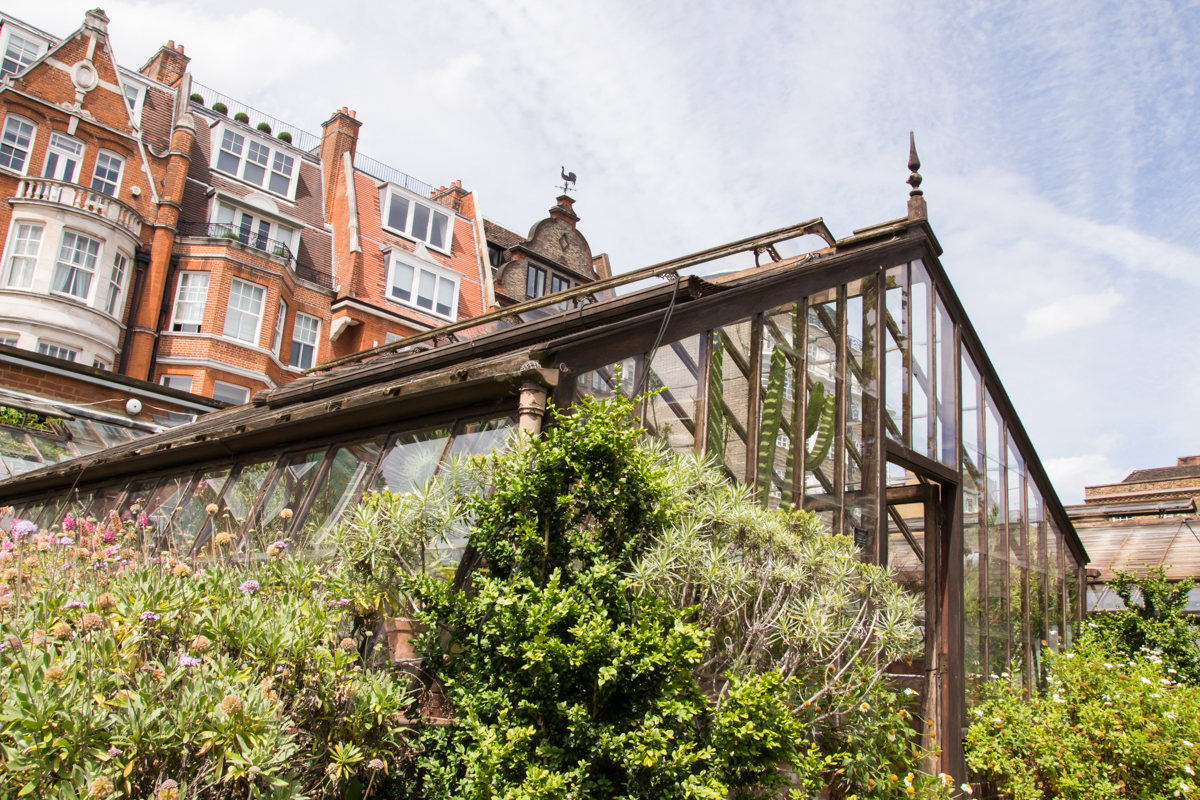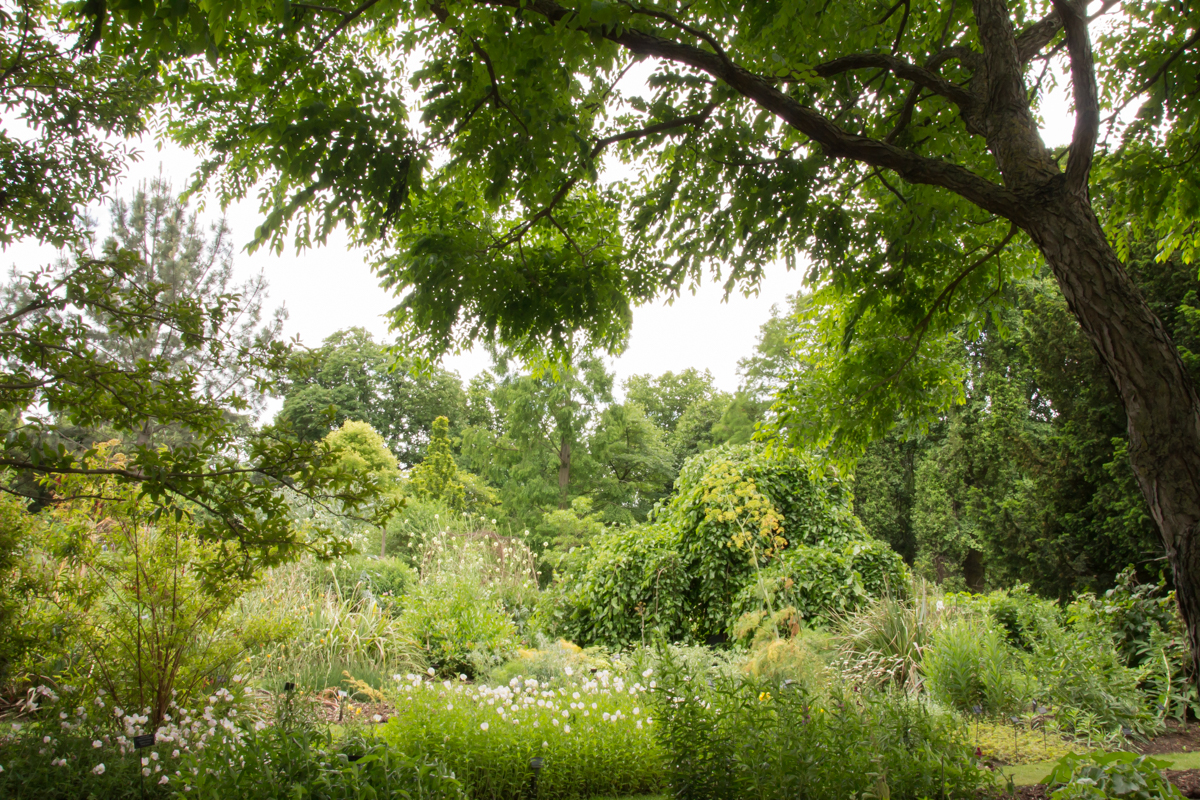 The Urban Jungle – Barbican Conservatory
If you love the idea of garden wedding but want to keep an urban feel to your day, then the Barbican Conservatory is the place for you. The Barbican is a Grade II listed building which opened in 1982. As one of the most iconic Brutalist buildings in the world, it's distinctive with a very urban style. However, hidden away is a surprising London garden wedding venue – a tropical jungle in the Barbican Conservatory. This magical and unexpected space is full of light from the walls of windows and glass roof skylights offering views of the city skyline. It is home to over 2000 species of tropical plants, succulents and palm trees. There are even pools of terrapins and exotic fish – a true urban jungle.
The Conservatory is licensed to host wedding ceremonies and the adjoining Garden Room, with its floor to ceiling windows, can seat up to 250 guests for a reception with an incredible view.
The Quirky Working Garden – Petersham Nurseries
A wonderful mix of greenhouses, flowers and antiques – Petersham Nurseries is a London garden wedding venue tucked away between the river and Richmond Park. They have a range of different spaces from a courtyard covered in vines, wisteria and roses perfect for al fresco dining (up to 85 guests), to a cosy little greenhouse that heats up so much it's best for October-May weddings (up to 44 guests). Their main restaurant (up to 140 guests) is a beautiful glasshouse scented by bougainvillea and jasmine and decorated in a quirky style with a range of antique furniture, statement mirrors and pieces of art – a veritable treasure trove.
Although they don't have a licence for civil ceremonies they are only a 13 minute drive from York House a 17th century Grade II listed building on the banks of the Thames. There you can have your ceremony in the Terrace Room (up to 50 guests) with french doors opening out onto the terrace, the Loggia Room (up to 75 guests) overlooking the garden, or the Salon (up to 70 guests). Alternatively, St Peter's Church in Petersham is just round the corner less than 5 minutes walk. You can exclusively hire the nurseries (50 guests or more) so your guests are free to explore, and delicious food is provided with vegetables, herbs & edible flowers grown in the walled garden.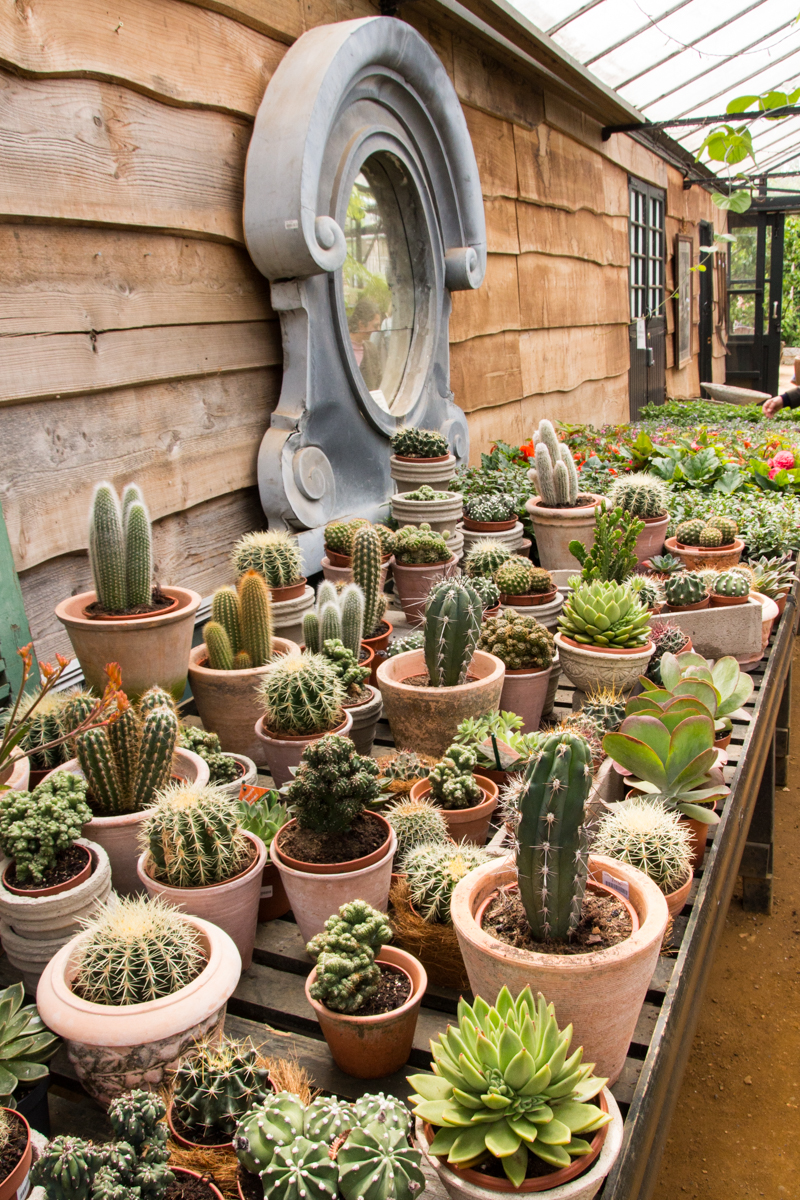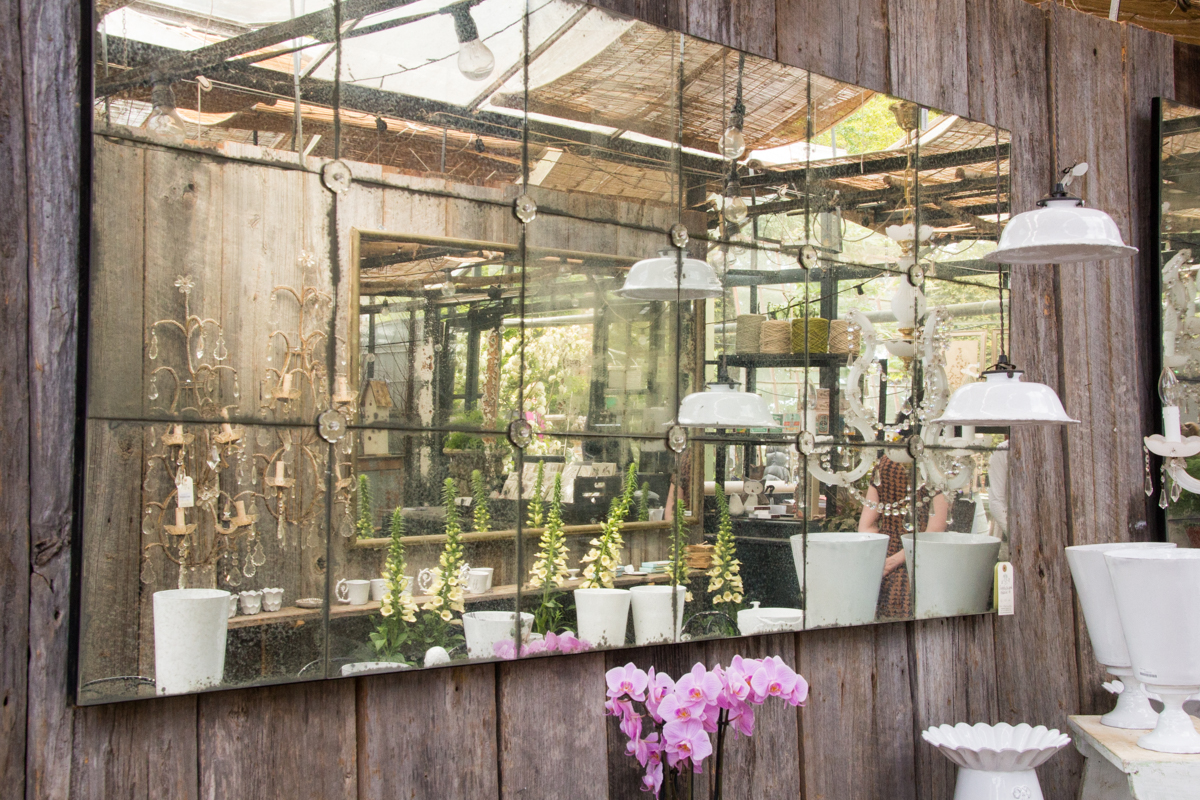 The Biggest Garden – Kew Gardens
Probably the best known and certainly the biggest London garden, this UNESCO world heritage site has the largest and most diverse collection of living plants in the world. Featuring the Palm House, a huge Victorian glasshouse filled with tropical plants in a rainforest climate and acres of landscaped garden, it's a botanist's dream and a classic London garden wedding venue.
You can get married at Kew Gardens in a civil ceremony (up to 200 guests) in the stunning Nash Conservatory – with a glass roof and floor to ceiling windows on three sides you'll feel like you're getting married outside. If you opt for a religious wedding ceremony this can take place in the Sir Joseph Banks building (up to 200 guests) with large windows giving a view out over the lake. For a drinks reception with a difference you can visit the Princess of Wales Conservatory a large glasshouse containing ten different climatic zones, raised walkways and ponds. The 18th century grade I listed Orangery, with high ceilings and grand arched windows, is the spot for dinner and dancing.
Alternatively for smaller celebrations you can have your civil ceremony (up to 80 guests) and reception (up to 120 guests) in Cambridge Cottage a former royal residence with a drawing room and a gallery of botanic artwork opening onto a quiet and secluded garden. Or in Britain's smallest Royal Palace – Kew Palace. Set in the quiet Queen's Garden within Kew Gardens, this red limewashed palace offers a variety of rooms available for your reception (up to 60 guests or 30 for dinner).
I love garden weddings, especially when the venue lets your personality shine through and I'm always happy to talk about London garden wedding venues or those further afield. If you prefer your greenery under glass you might like my blog of the best London glasshouse wedding venues. I'd love to talk to you about your perfect venue and how I can photograph the story of your day.