Fern & Ben live in China where they teach English – Fern has been wedding planning remotely and found me on instagram. We connected, got to know each other and talked about their plans for a beautiful winter wedding at Le Petit Chateau in Northumberland where I grew up. They planned for a long engagement and sadly they've had to postpone their wedding a year – but I'm so glad that we were able to meet for their winter engagement shoot in South Shields when they were last back for Christmas. It was a cold, wintery December day – but we wrapped up warm and had a great time on a windswept walk along the beach, then headed to the cliffs by Marsden Rock before sharing hot chocolate and talking wedding plans in Marsden Grotto.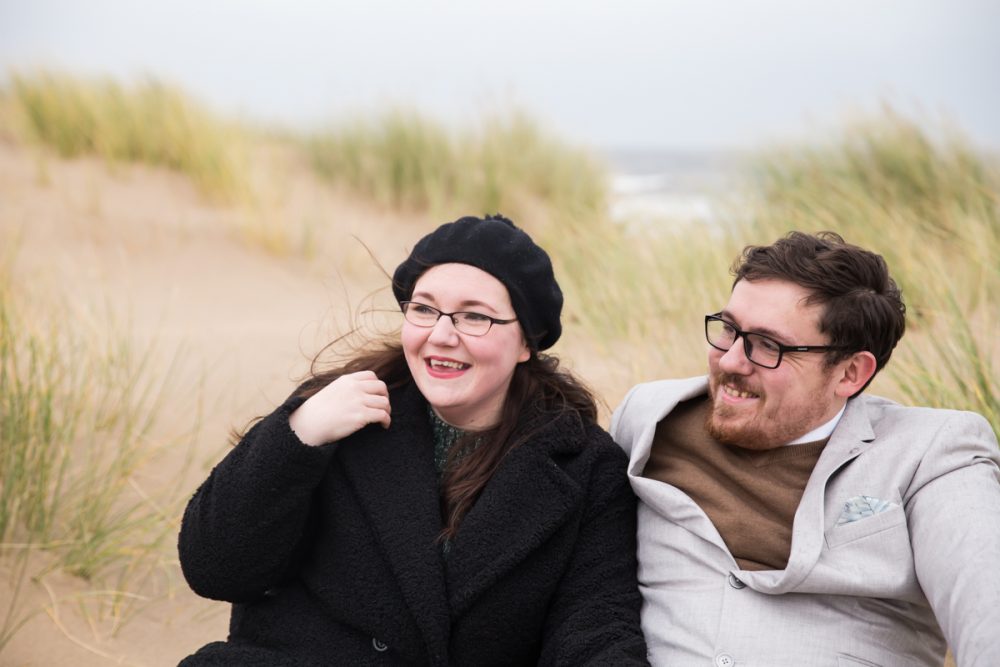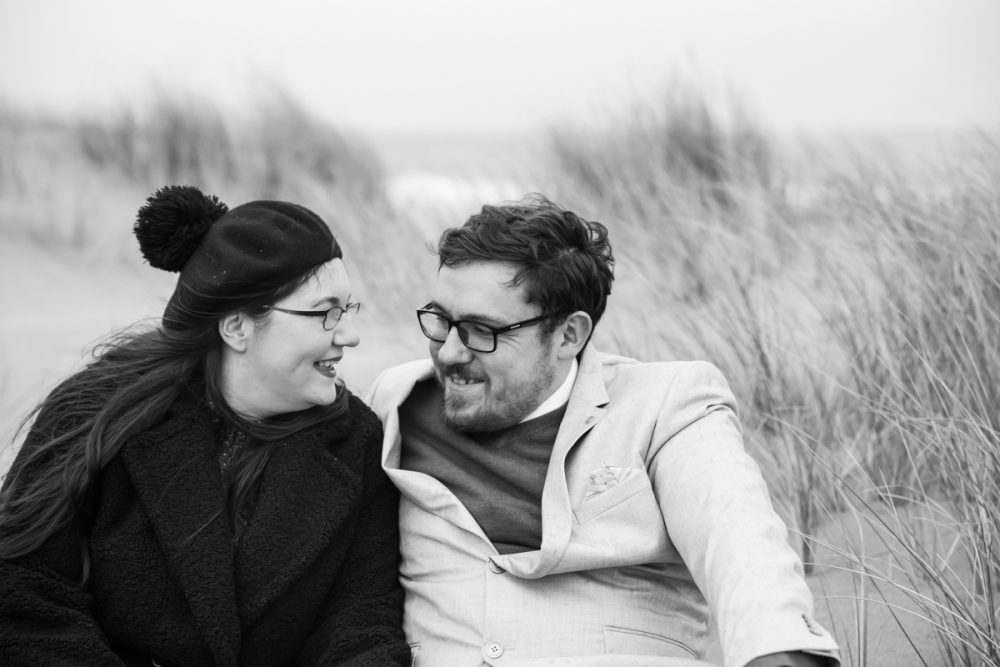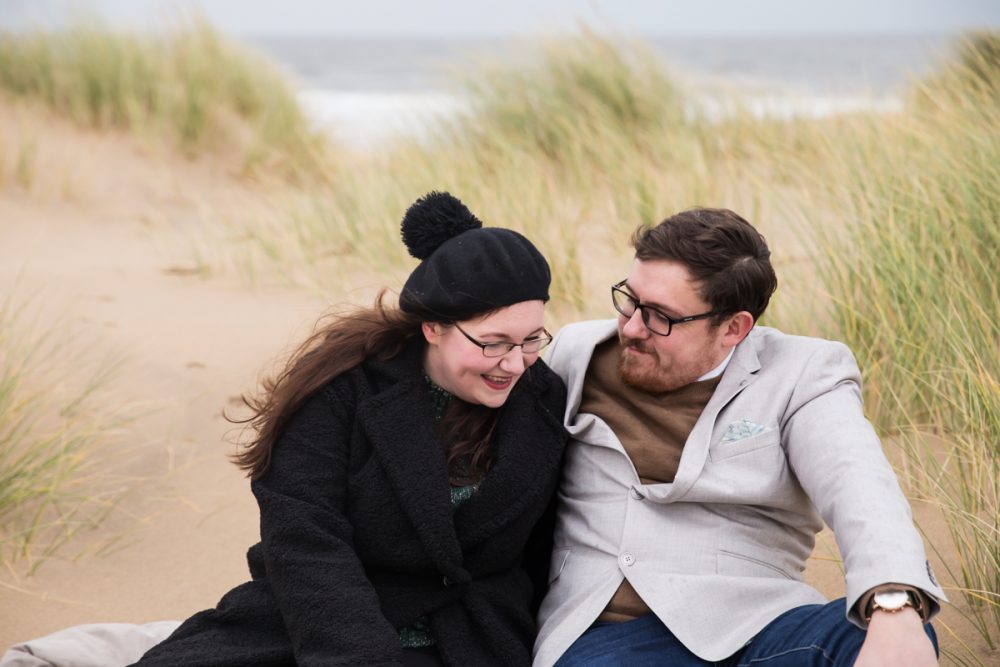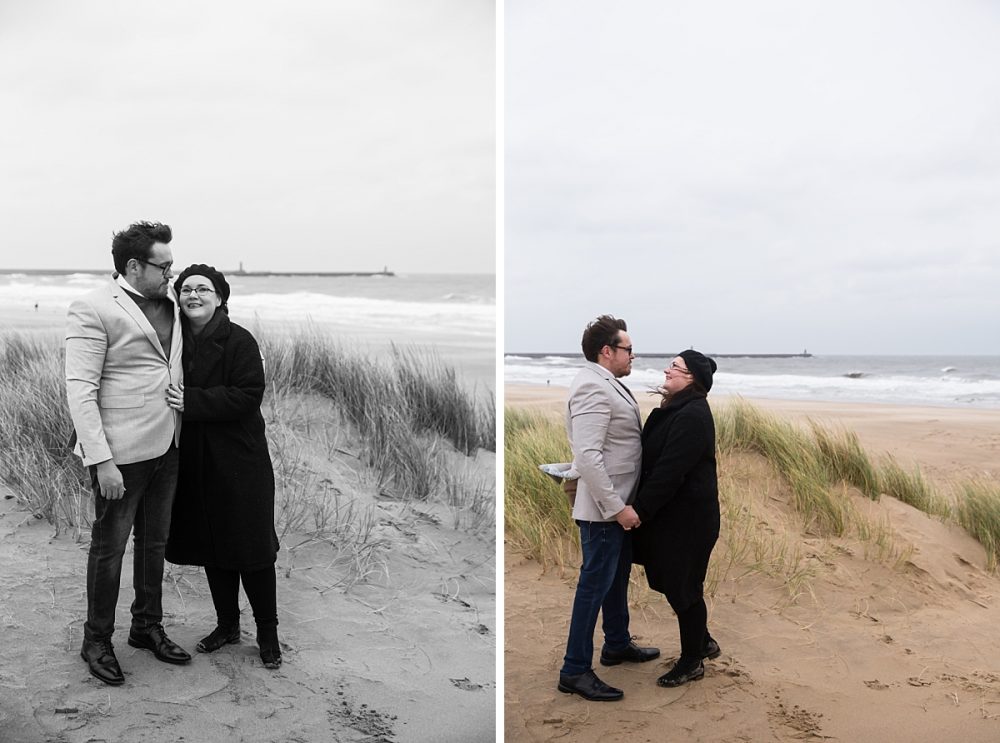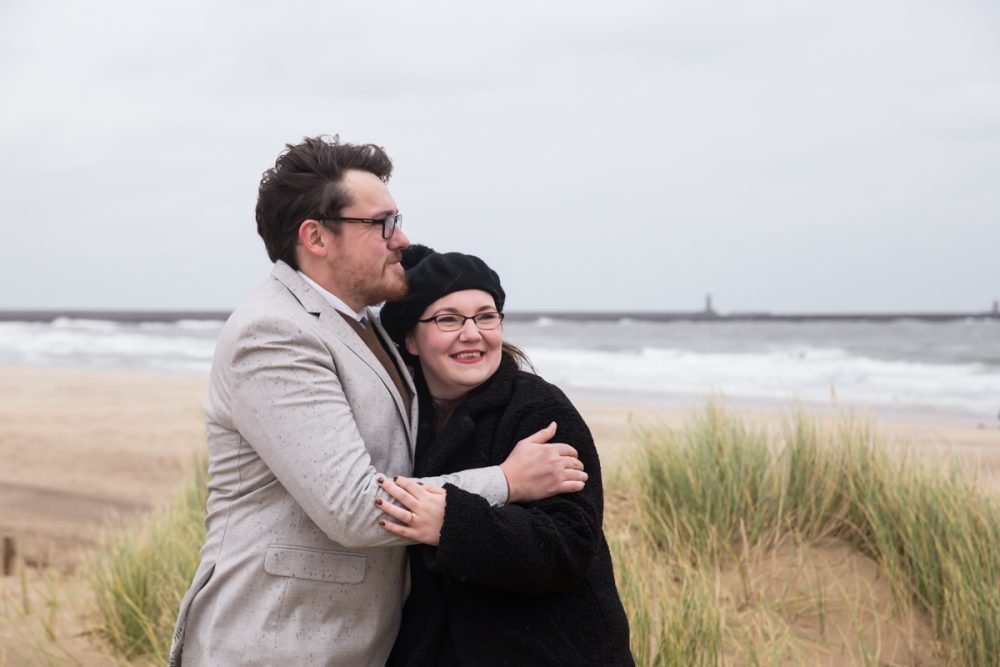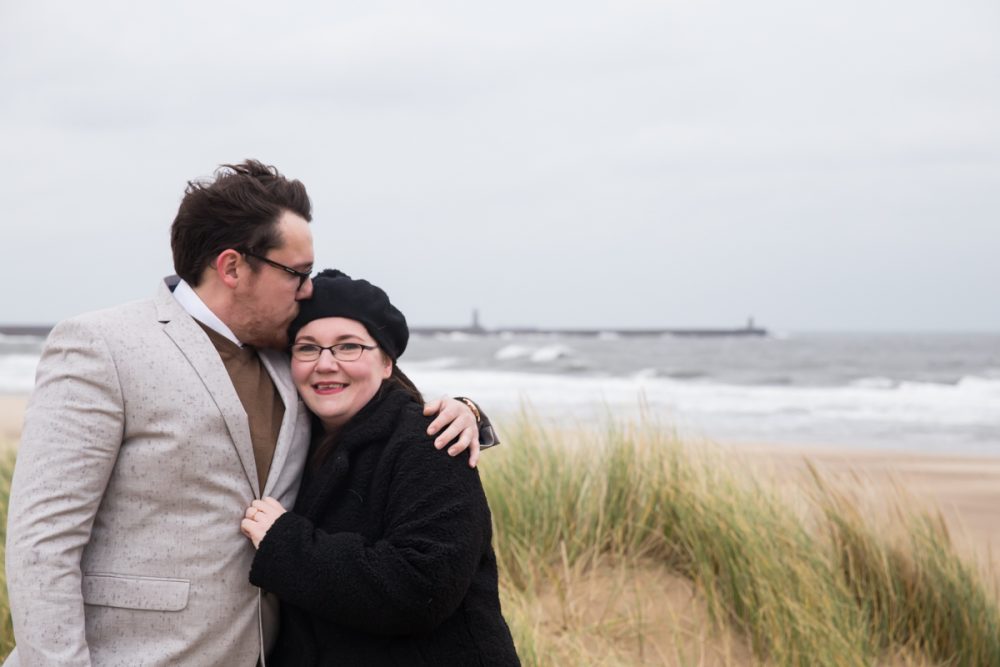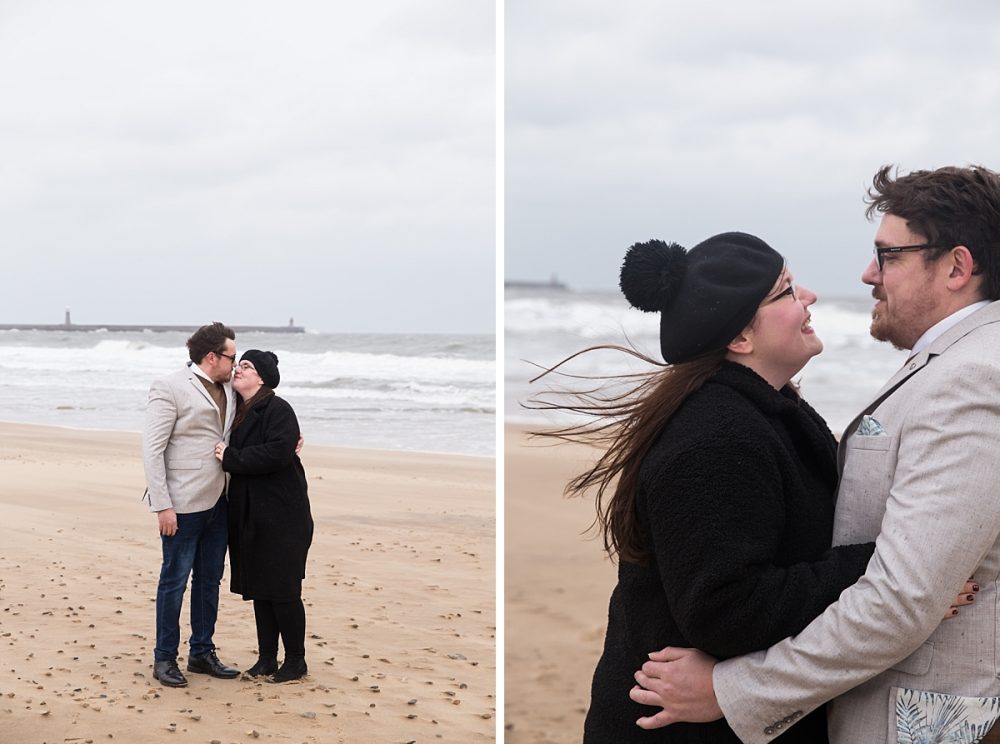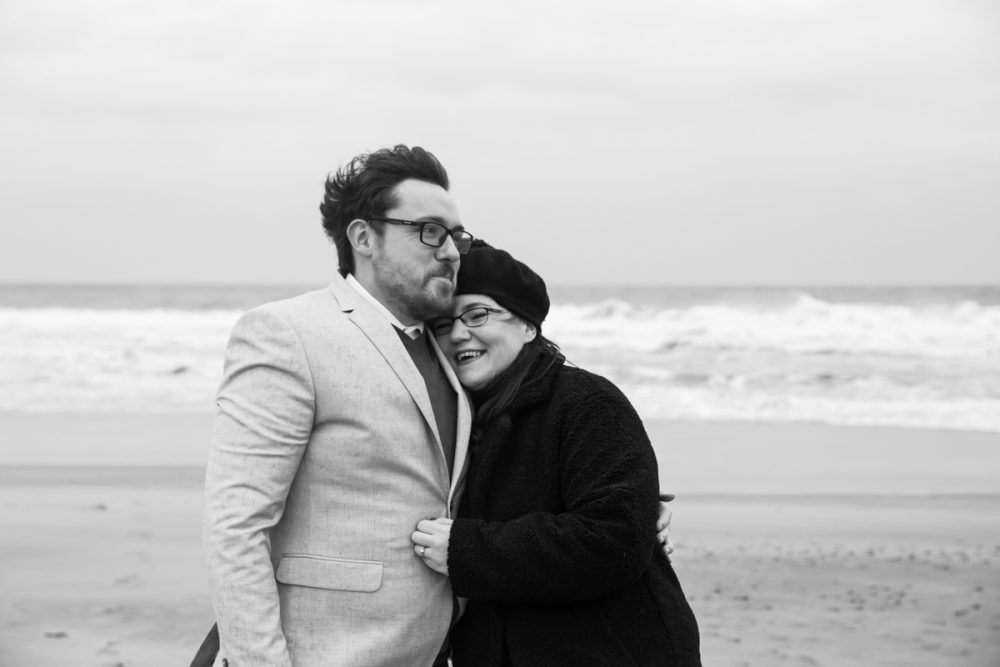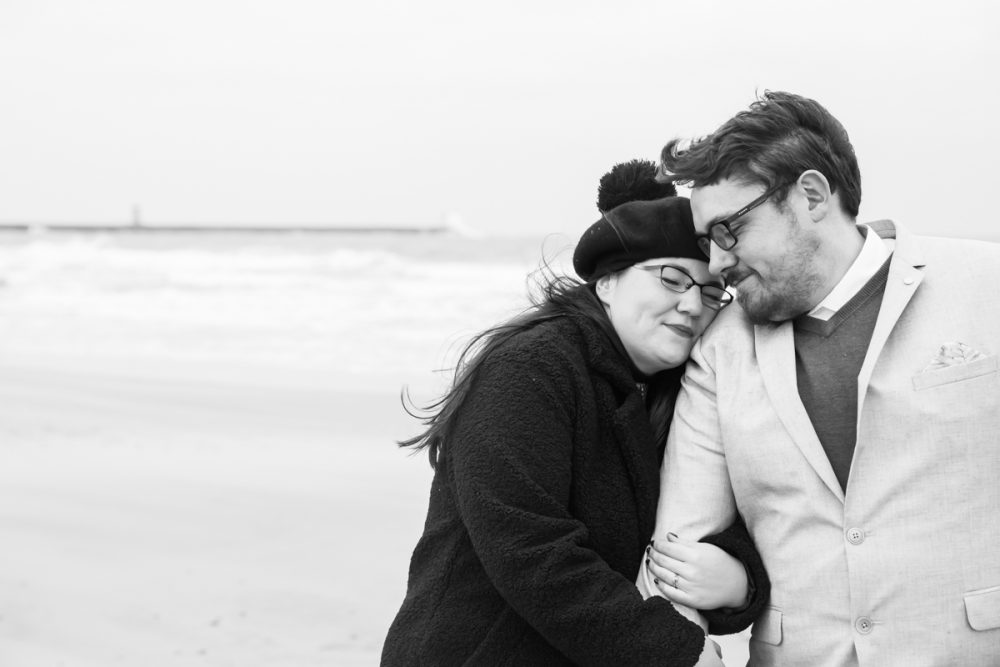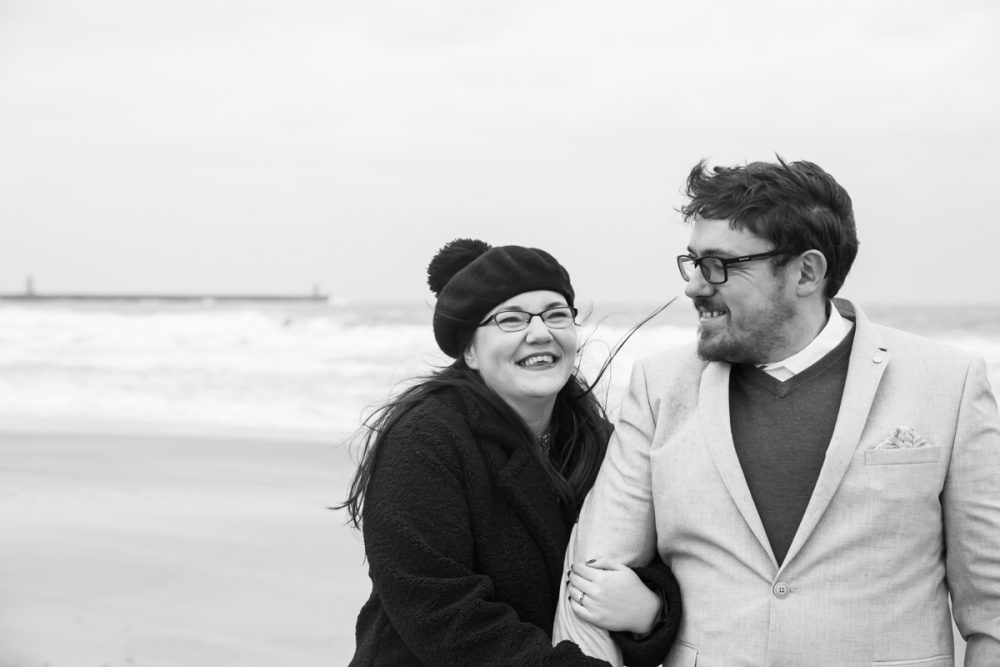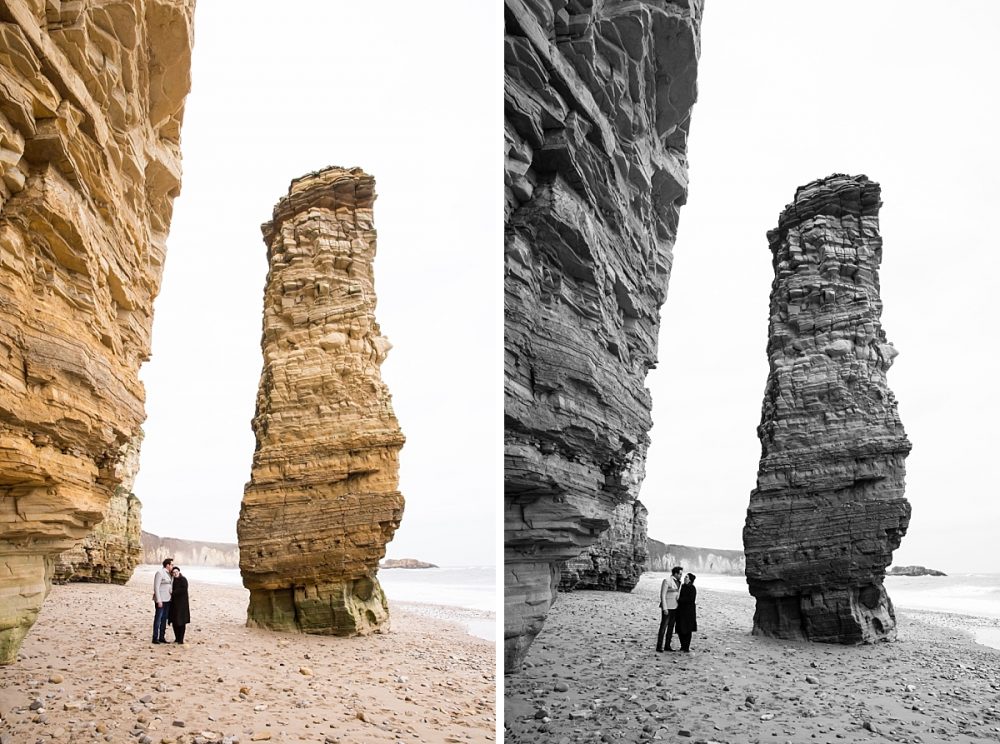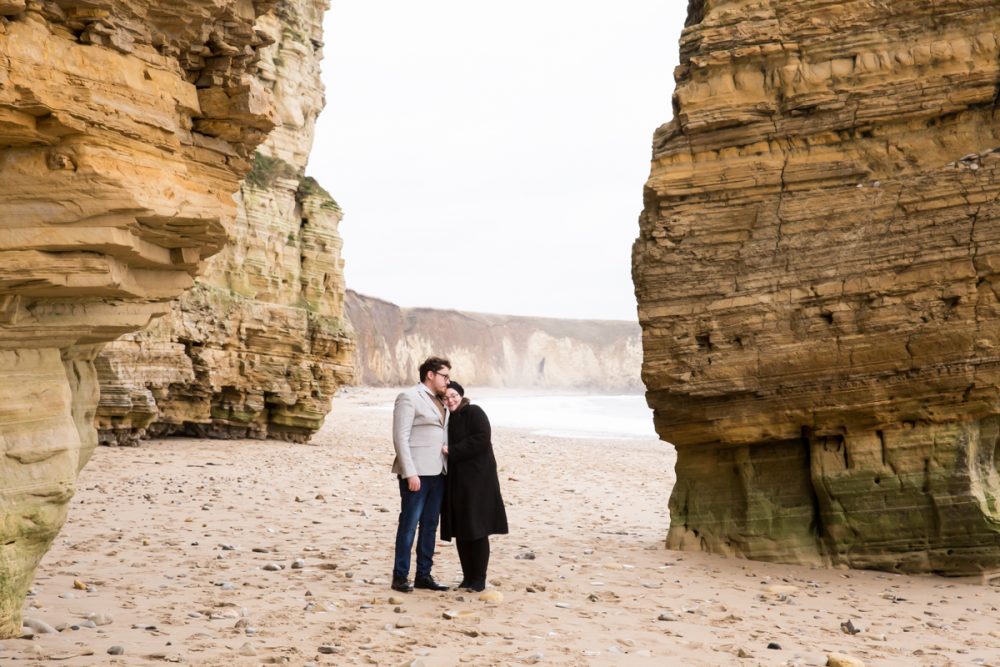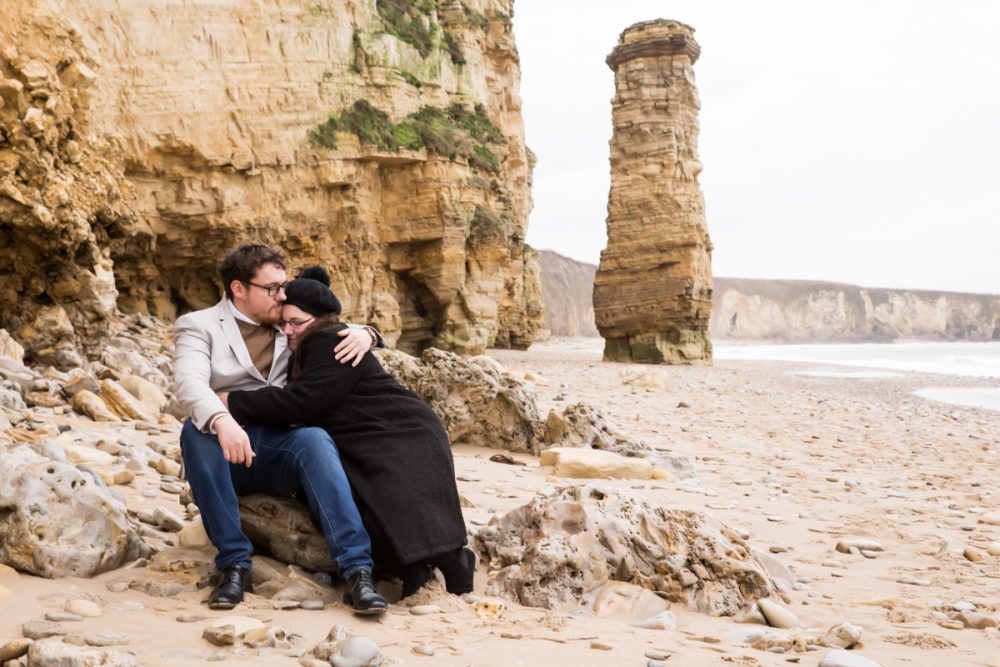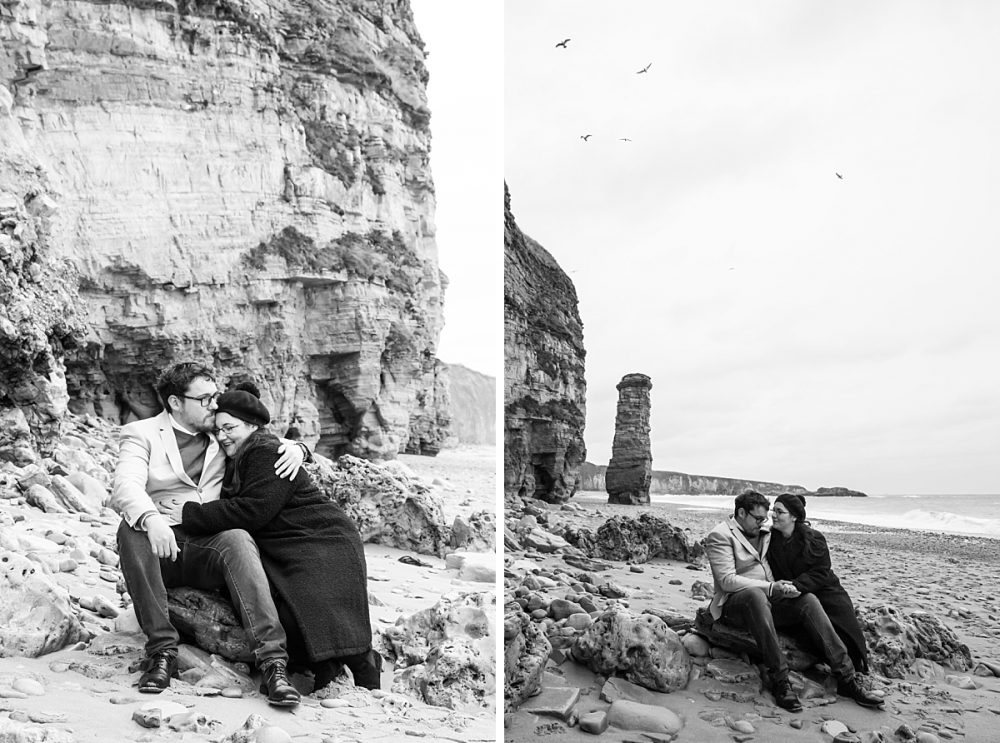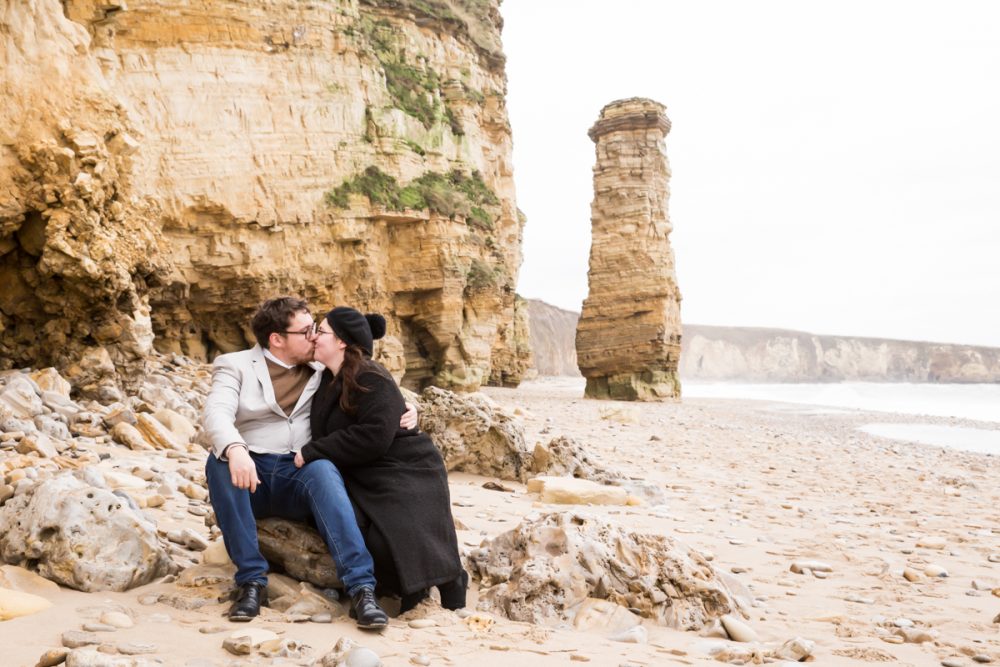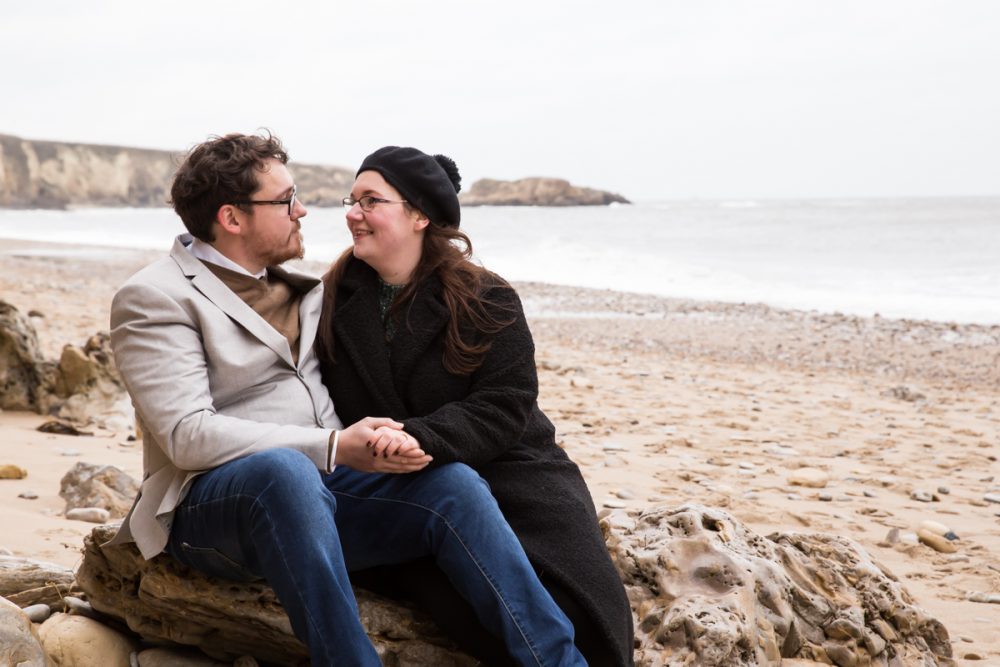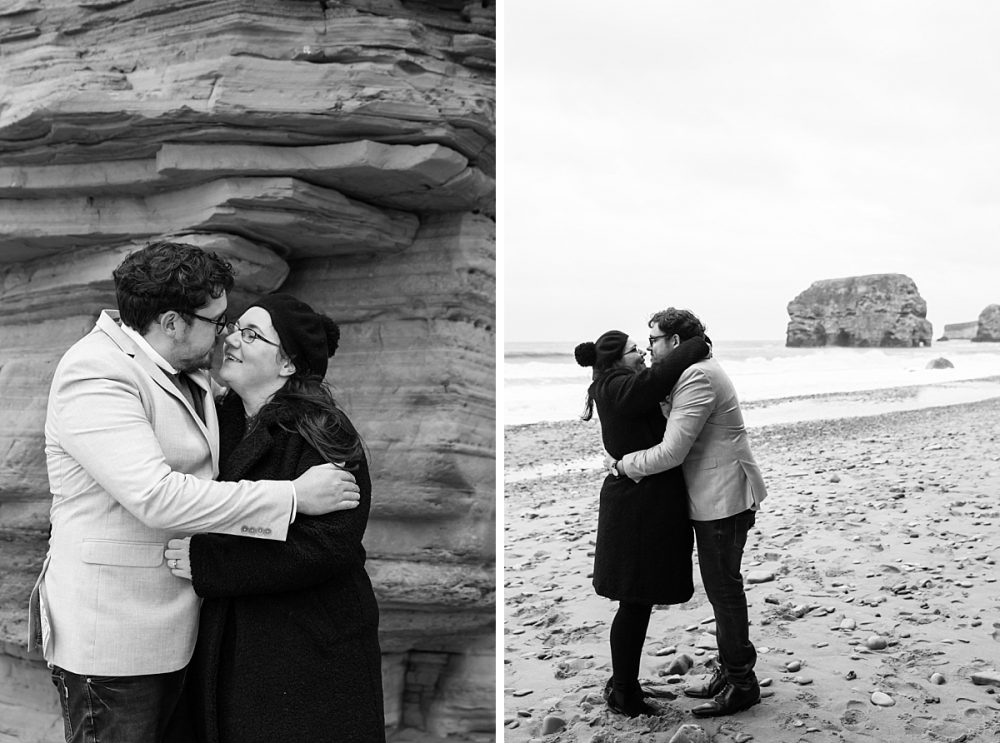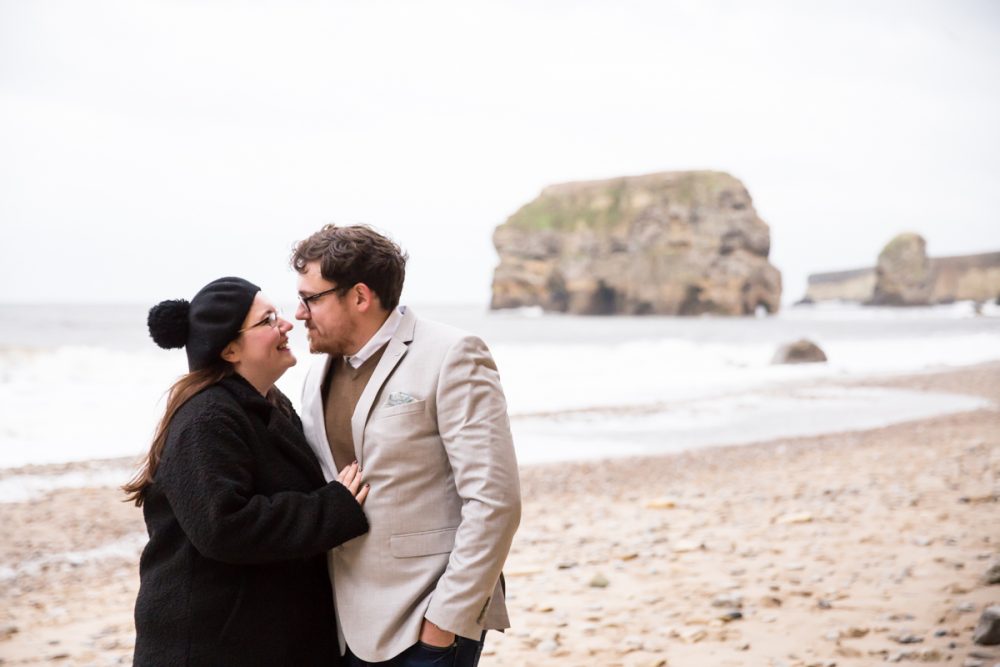 I was happy to be able to deliver their winter engagement images just in time for Christmas and received this lovely message from Ben:
"Wow Hannah, we love the photos! They are amazing, I've showed my family and they love them too. You have really showcased your skills, you even managed to make me half presentable! Have a very merry Christmas, you have definitely made ours that little bit more magical"
As I take on only a small number of weddings each year, I dedicate time to get to know my couples – both remotely through social media and video calls and in person at their engagement shoot or over coffee. To me it's important I know you and can understand what matters most to you about your wedding so I can truly capture and tell the story of your wedding. I love the way an engagement shoot lets us get to know each other, it helps you to feel totally relaxed in front of my camera so on your wedding day you'll feel comfortable and look gorgeously natural in your photos. And winter engagement shoots – in winter woollies on a walk, curled up at home by the fire, or even Christmas engagement photos – are a lovely way to spend a day and create memories to treasure. Whether winter is your favourite season and you've also planned a winter wedding, or you want some photos of you together that contrast with your summer wedding, I'm always happy to talk through ideas for your perfect engagement shoot.