I'm a big fan of engagement shoots – sometimes called prewed shoots. They're a chance to create natural, relaxed portraits of you and your partner without the time pressure of a wedding day. But if you're still wondering if it's worth it, read on for my 5 top reasons to have an engagement shoot.  
Why have an engagement shoot
1. You hate having your photo taken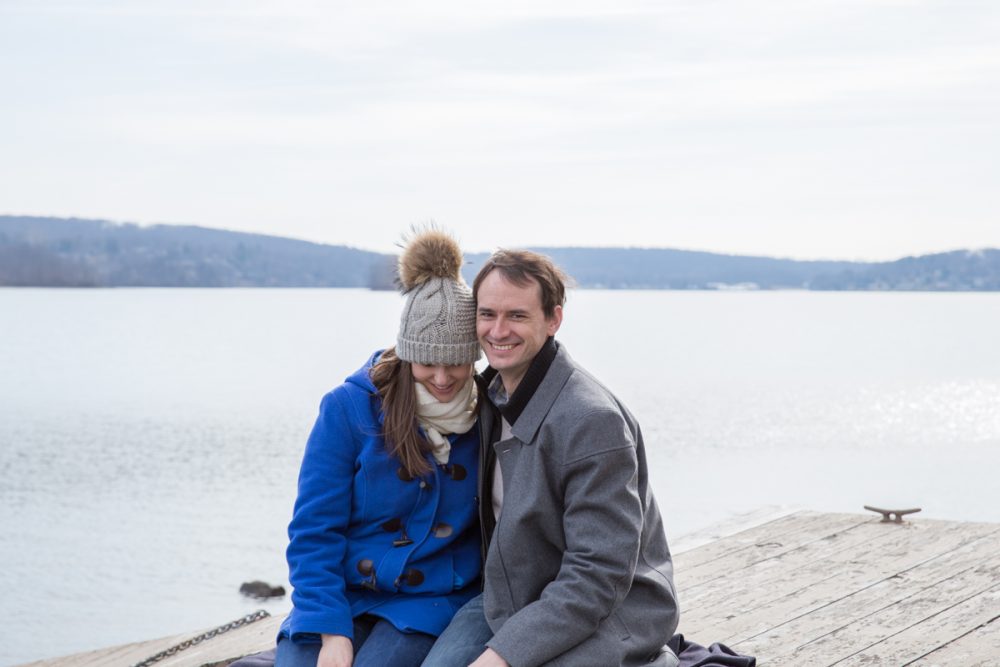 I've photographed many camera shy couples, couples who say they don't think they're photogenic or hate having their photo taken – and an engagement shoot is always my top tip. Most people haven't been photographed by a professional photographer before they get engaged – and some feel apprehensive about this, awkward in front of the camera or just wanting to get the photos over with as fast as possible. Giving yourself time and space to get used to being photographed, to learn to enjoy it and get over any nerves before your wedding day, means that when you get married you will feel confident, relaxed and really enjoy the experience.
"We're now great advocates of the pre-wedding shoot (although we were initially horrified at the prospect – did I mention we don't like having our photo taken?). It was definitely worth it – we were painfully awkward in front of the camera at first but very relaxed on the day, and I'm convinced the photos on the day were all the better for it" – Lizzie & David
2. You love having photos of the two of you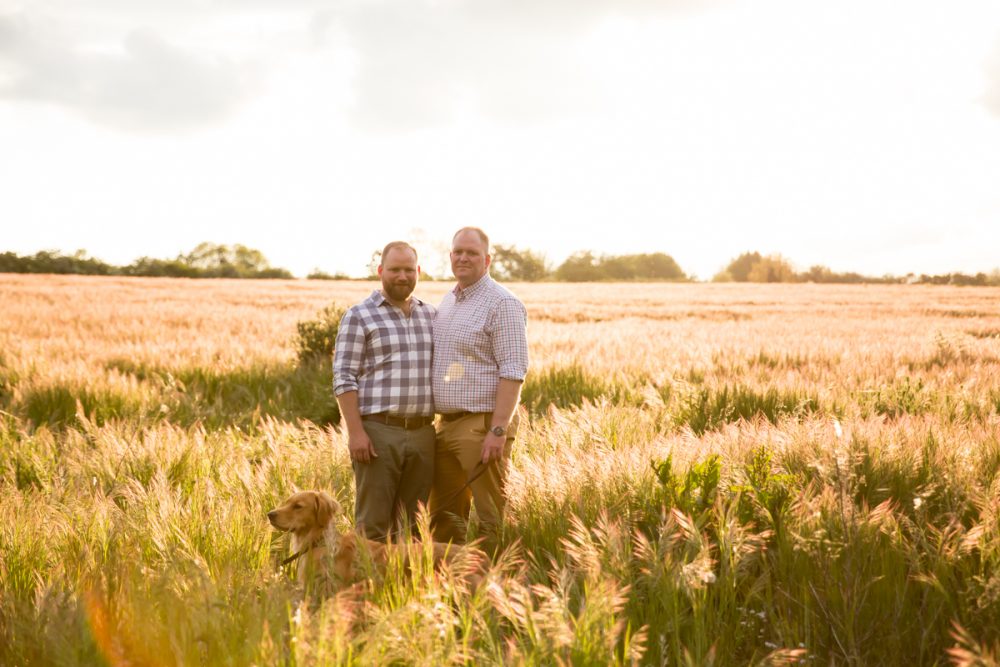 Of course if you love having your photo taken and enjoy having gorgeous images to print or share on social media, then you'll love an engagement shoot! You may use this as an opportunity to create photos in a place that means something special to you both, with pets who might not be able to join you on your wedding day (although you'll find plenty of pets at wedding inspiration on my Pinterest board!), to show a more casual or quirky side than your wedding photos, get photos in a different season to your wedding, or to capture part of your daily life. I'm always happy to talk through ideas and options with you to make the perfect plan for your engagement shoot.
If you're looking for ideas, you might like to check out my blog of the best locations for engagement photos. You'll find quirky engagement inspiration in this street art photo shoot, or for quieter options with furry friends you can see this engagement shoot at home with pets and these engagement photos on a dog walk. If you're looking for a Christmas card photo you might also like to see this Christmas engagement photo inspiration. 
3. To get to know your photographer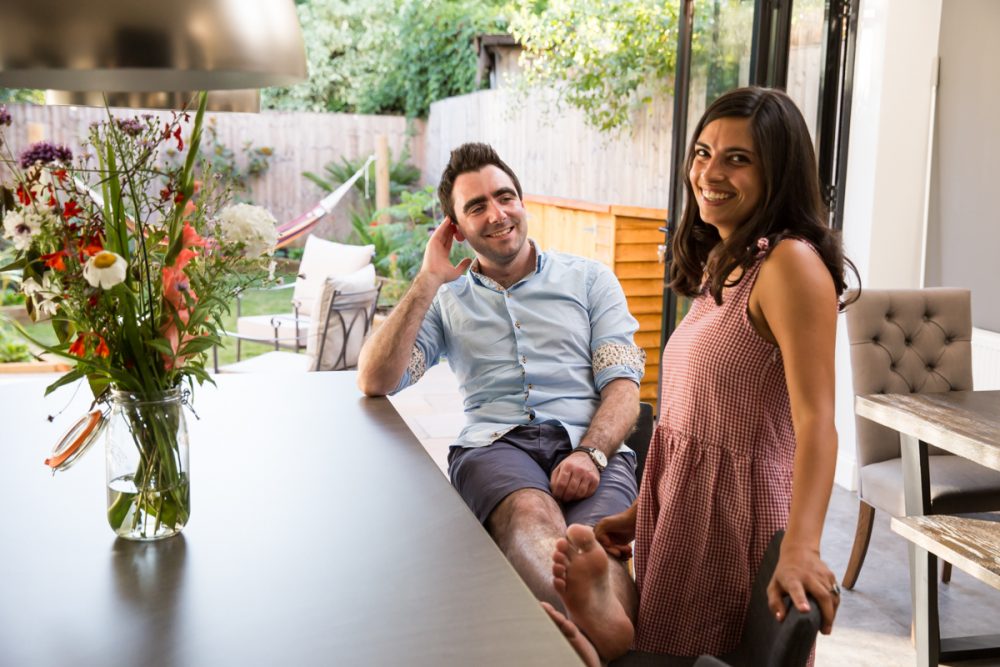 I love to get to know my couples and engagement shoots are perfect for us to get to know each other. They give me a chance to get used to photographing you and learn what you like, for us to talk through any worries and your plans for your wedding day, for you to feel relaxed in front of my camera and comfortable on your wedding day knowing how I work and that I'll deliver images you'll love. You end up spending a lot of time with your photographer on your wedding day – and if you feel relaxed and comfortable with them this will shine through in your photos. 
"We initially had our pre-wedding photo shoot – which helped us to get to know each other. She was very supportive in choosing locations and organising the day. We were nervous about being photographed in public, but she made us feel relaxed and comfortable, making it very enjoyable" – Meera & Raj
4. To create photos to use for your wedding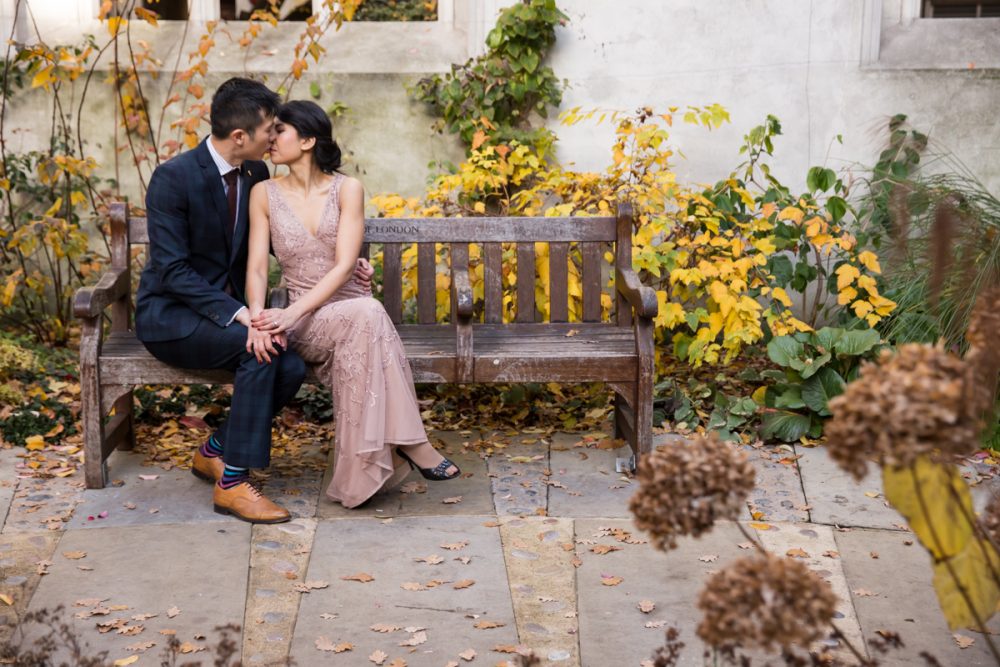 You may like to have engagement photos to share the news of your engagement with family and friends – or there are lots of ways to incorporate engagement photos into your wedding itself. You might choose to use photos on your save the dates or wedding invitations, display a slideshow or prints around your wedding venue or use them as a cover for a personalised guest book or order of service. I've even had couples who printed one of their engagement photos onto a canvas for guests to sign as a quirky alternative to a guest book. 
5. To have gorgeously relaxed, natural photos on your wedding day
Having an engagement shoot before your wedding lets you get over any nerves, get used to being photographed and understand how I work, so you're relaxed in front of my camera – as well as helping us to get to know each other so you can feel at ease with me on your wedding day. By helping you to feel relaxed and comfortable on your wedding day – you'll have more relaxed and natural images which really let your emotions shine through. I feel so strongly that engagement shoots can help create gorgeous wedding photos (without taking you away from your guests for long) that I include an engagement shoot for free in all my wedding packages. 
"My husband and I were both nervous about being photographed but we knew we absolutely wanted a record of the day. Hannah took time to talk to us about it, having an engagement shoot to practice, asking questions and making really useful suggestions. If you want to make sure you enjoy the process and end up with brilliant results then I recommend Hannah wholeheartedly" – Marta & Marcus
***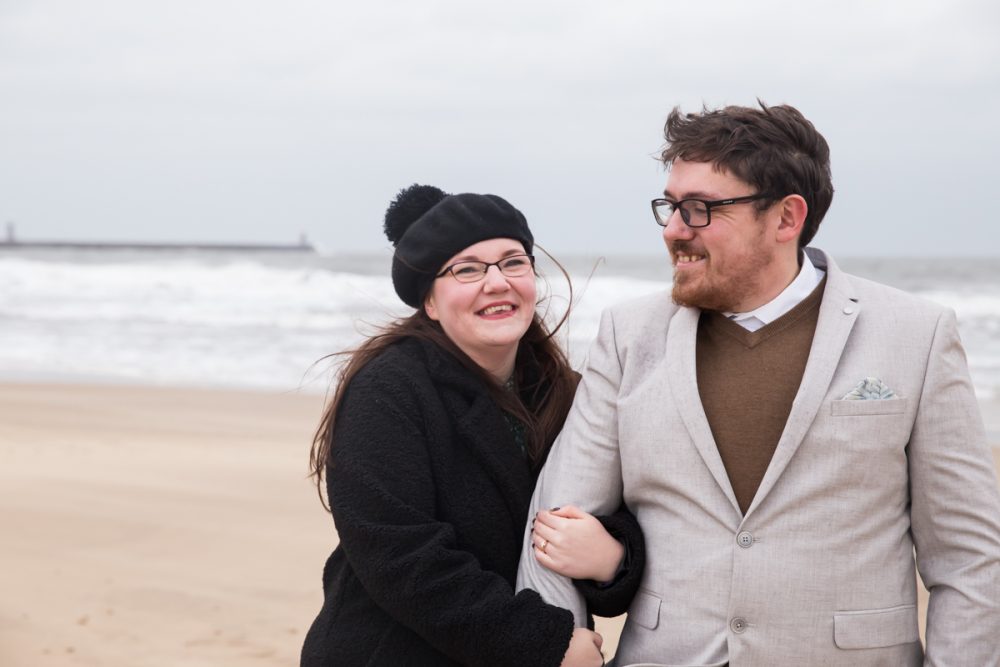 I'd love to help you plan the perfect engagement shoot – you can see my engagement photo portfolio here and send me a message to arrange a time to talk.