This year I headed to Bratislava, the capital of Slovakia, to try the Bratislava Christmas market. The old town is welcoming, the people are warm and the stalls are full of delicious local specialities.
There are two larger markets – on the main square (Hlavne Namestie) and on Hviezdoslavovo Square. Hlavne Namestie has a stage with festive performances in the evening and a small roofed area where you can sit and enjoy your tasty treats. Hviezdoslavovo seems to have more arts and crafts, although there are still plenty of food stalls. It also has a small ice rink, funky illuminated 'running' figures that appear to sprint down the length of the market and a nativity scene of carved wooden figures. There's also a small market in the Old Town Hall's courtyard just off Hlavne Namestie, with craft stalls and sheep, and a few food stalls and occasional concerts under the upturned 'Pyramid' broadcast centre. My favourite place was the peaceful crib scene in front of a Christmas tree under the arches of the Bratislava City Museum.
The emphasis is definitely on local Slovak dishes, but in the red and white painted stalls you can also find beautiful wreaths and Christmas ornaments of dried oranges and limes, decorated glass baubles and nativity scene figures. For savoury foods there are sausages, bread spread with lard and raw onions, fried potato cakes (lokse) and a 'gypsy roast' (ciganska pecienka) which is a meat filled bread roll. Also for those with a sweet tooth there are many dishes, often including poppy seeds: crepes, strudels and pastries called bratislavske rozky. The local gingerbread (medovnik) is delicious and is sold with intricate coloured icing. I can highly recommend the trdelnik or chimney cake – a steaming pastry chimney rolled in cinnamon, cocoa or vanilla sugar – delicious!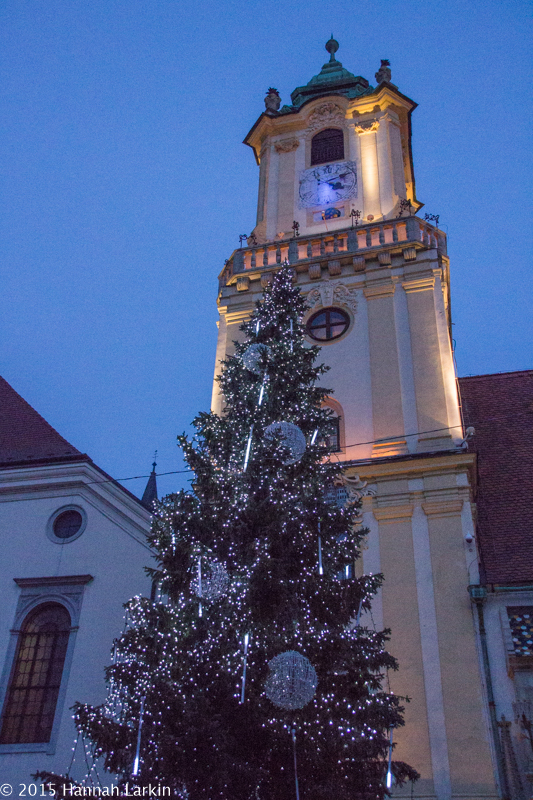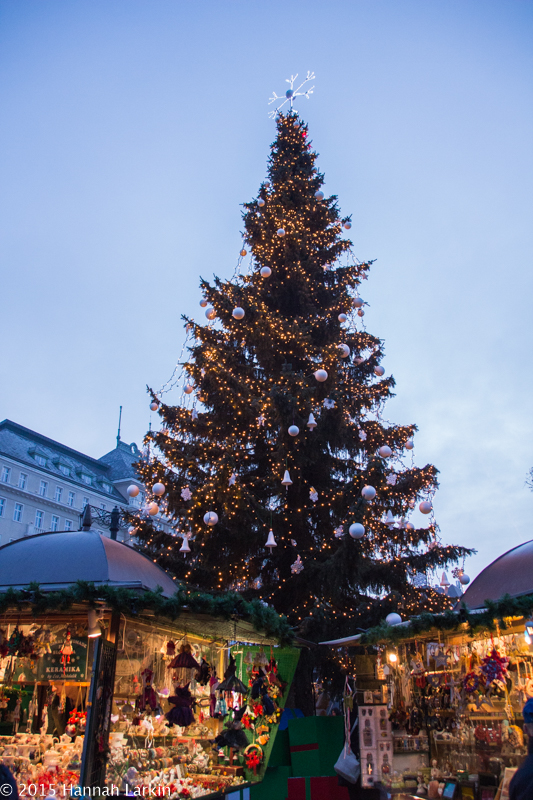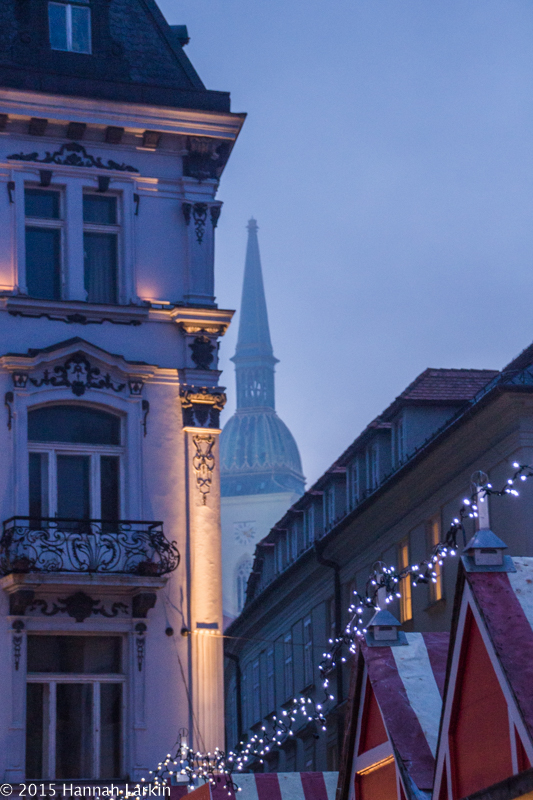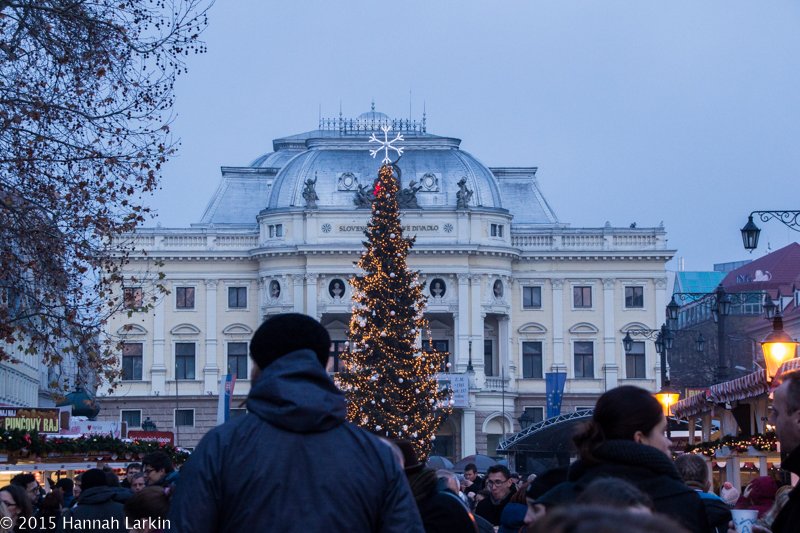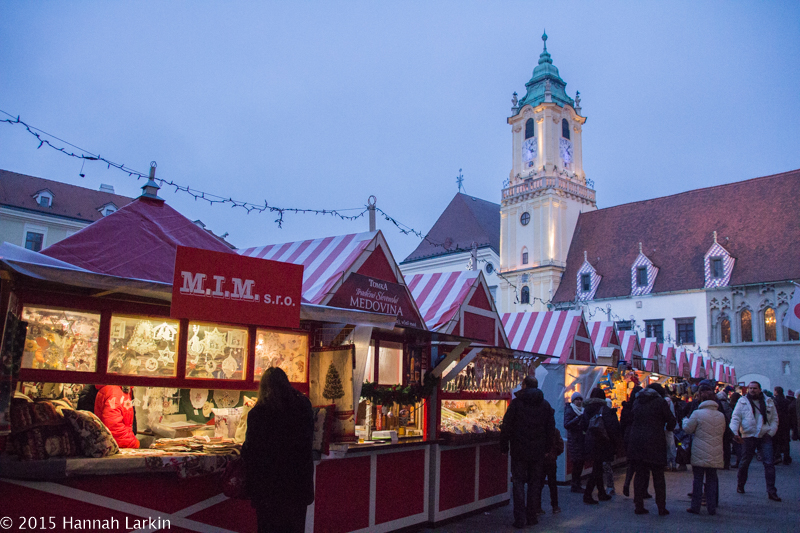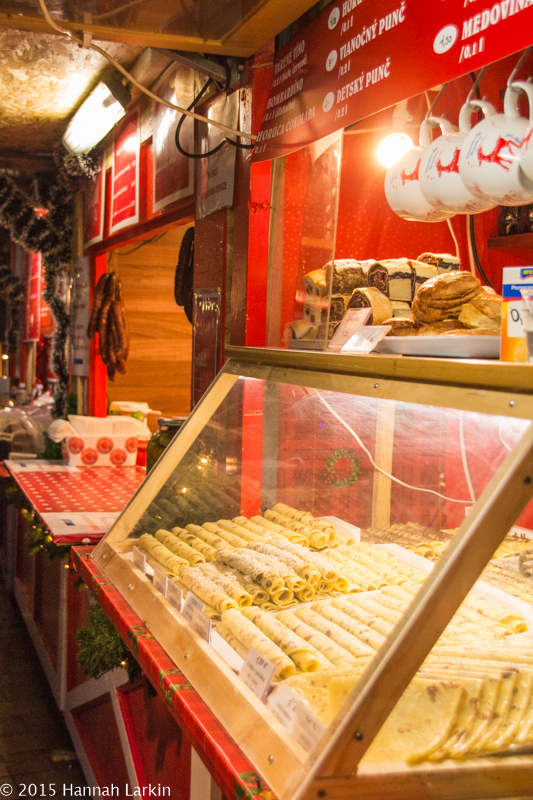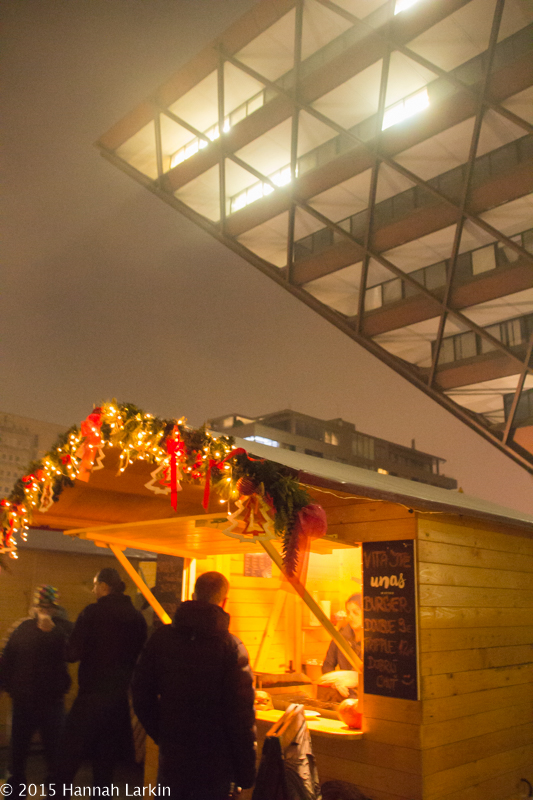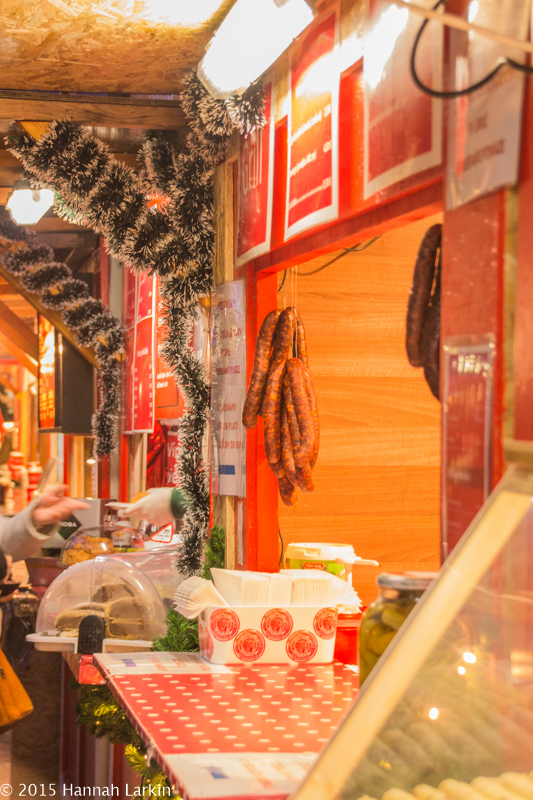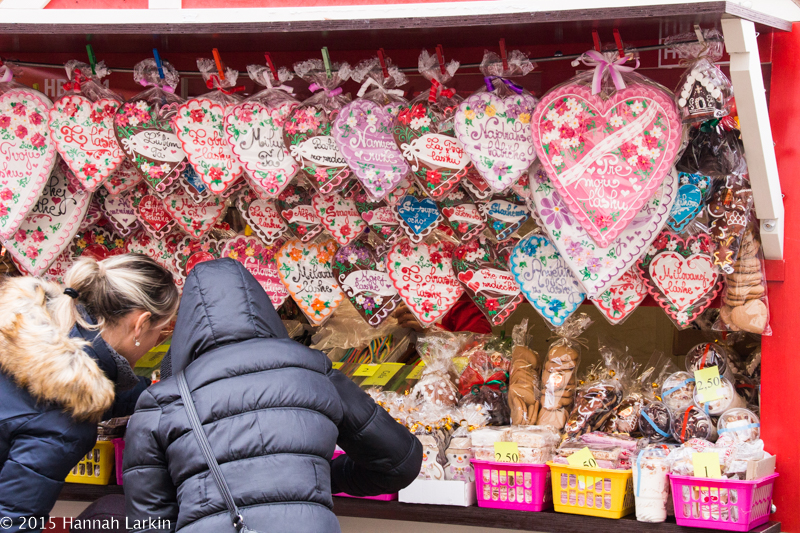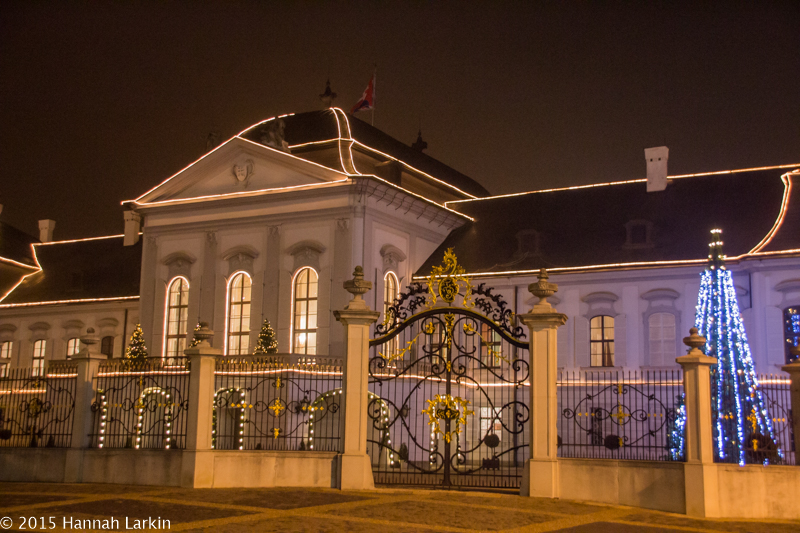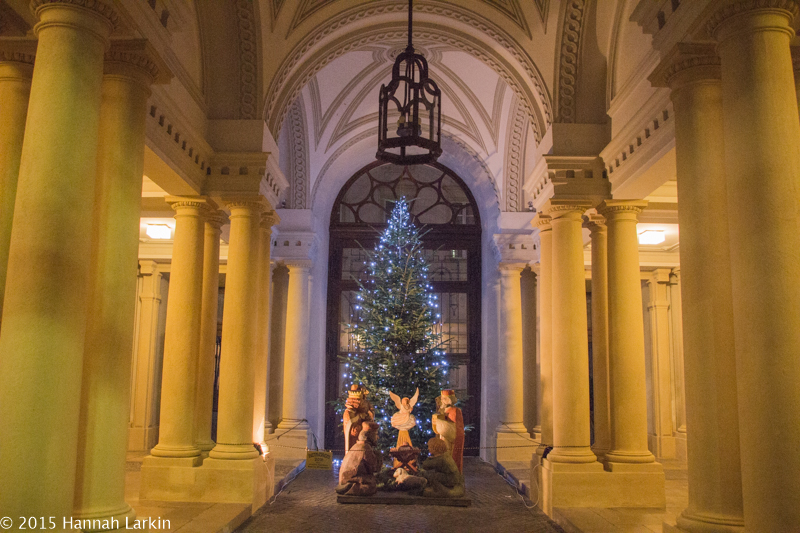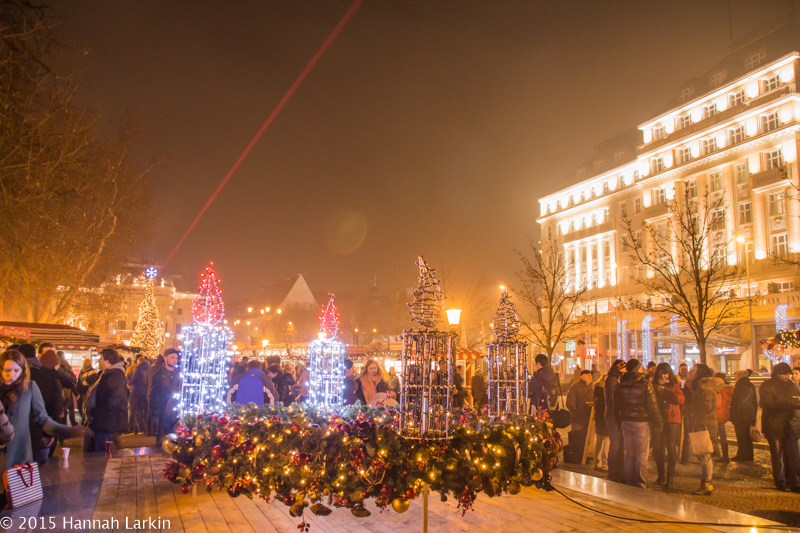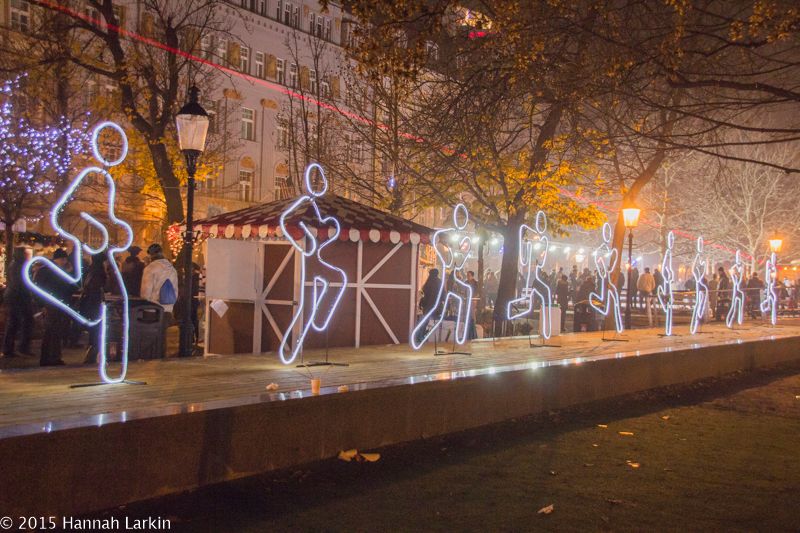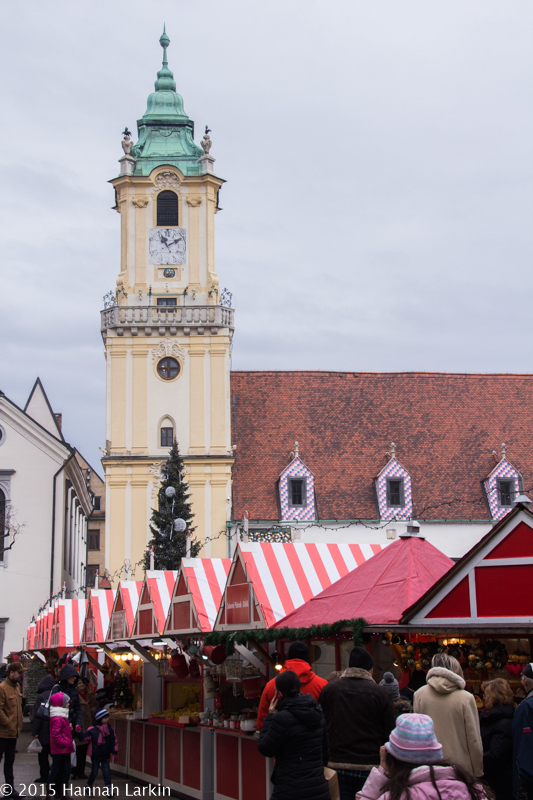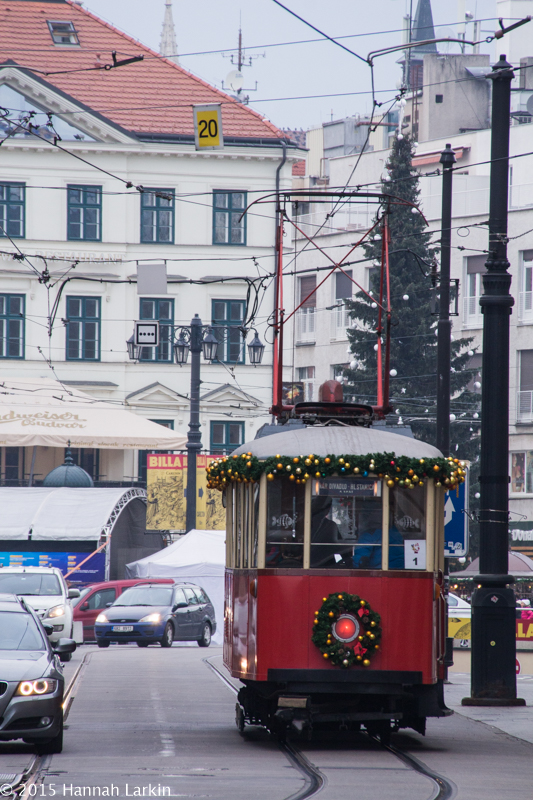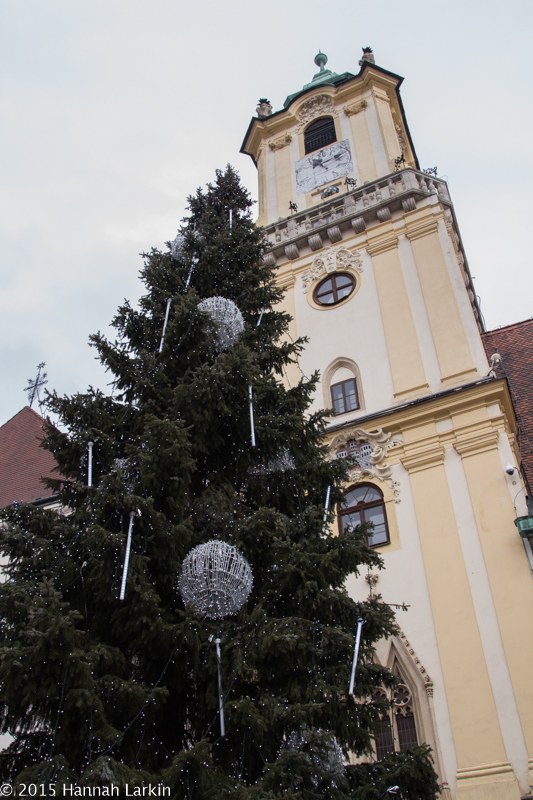 If you liked this Bratislava Christmas market blog you may also like to read about the Vienna Christmas market on the blog and see more of my travel photography – and please leave any suggestions and tips for future Christmas market trips below!