Joanne Truby is an incredible florist who I was lucky to work with with on a festive Asian bridal shoot for the Secret Wedding blog last year. This year I was excited to join her Christmas wreath workshop at the Traflagar Tavern in Greenwich.
I've never made a wreath before so when Joanne and her team unpacked a huge variety of foliage, flowers, berries and dried fruits for us to choose from, and I was faced with a simple circle and a reel of wire, it felt slightly overwhelming! However, along with instruction sheets, Christmas carols, hot chocolate and candy canes, Joanne kept us calm and cheery while she demonstrated three clear stages. Firstly, we created a 'sausage' of moss to fill the frame. Secondly, we covered this with our choice of foliage – I went for a mix of pine, rosemary, eucalyptus and berried ivy. Finally, we were let loose to choose our decorations – it was hard to pick from so many beautiful options including holly, whole limes, sliced oranges and apples, cinnamon sticks, crab apples, ribbons and flowers… in the end I decided to stick with a green and blue winter theme and used thistles, viburnum berries, dried lavender, poppy seed heads and a fir cone.
The whole workshop was wonderfully festive (it wasn't just me in a Christmas jumper) and it was great fun getting my hands dirty while somehow managing to create a finished wreath! Everyone created a beautiful wreath. It was amazing how different they all looked – from classic red holly wreaths to floral hydrangea-filled ones, ivy dripping with colourful fruits and my very own wintery blue wreath.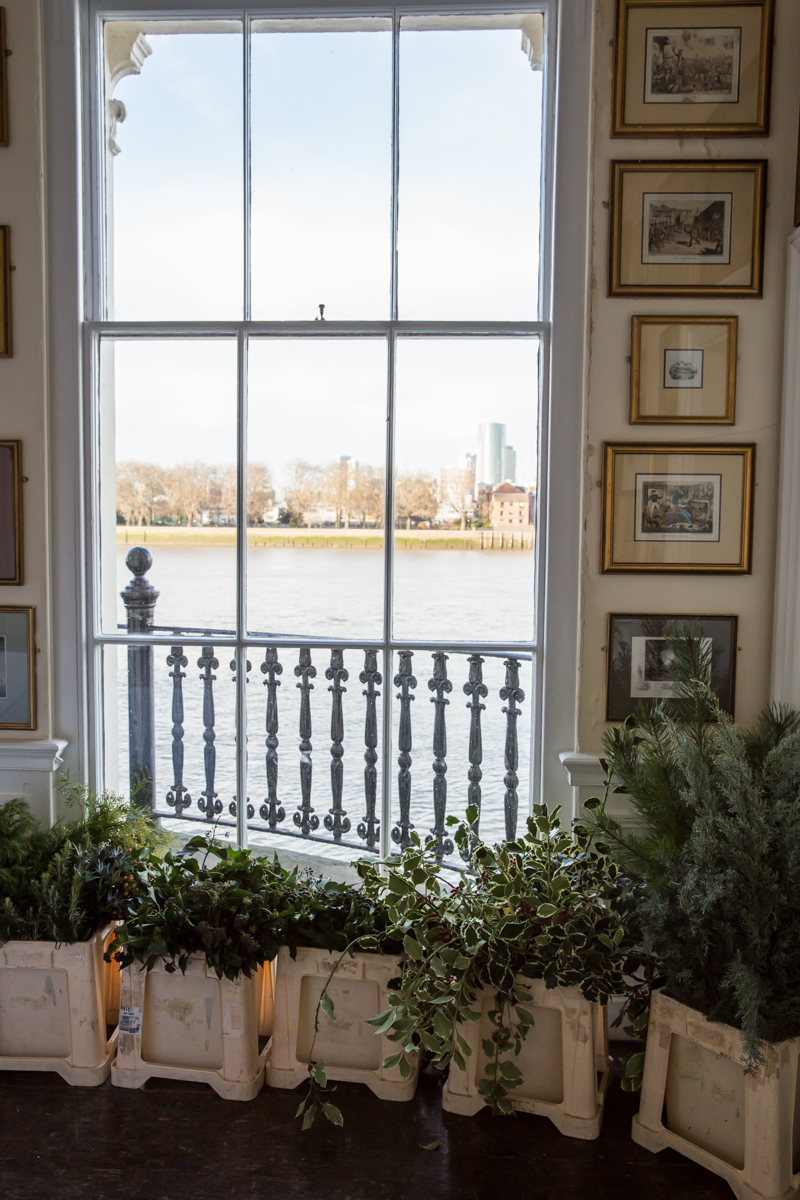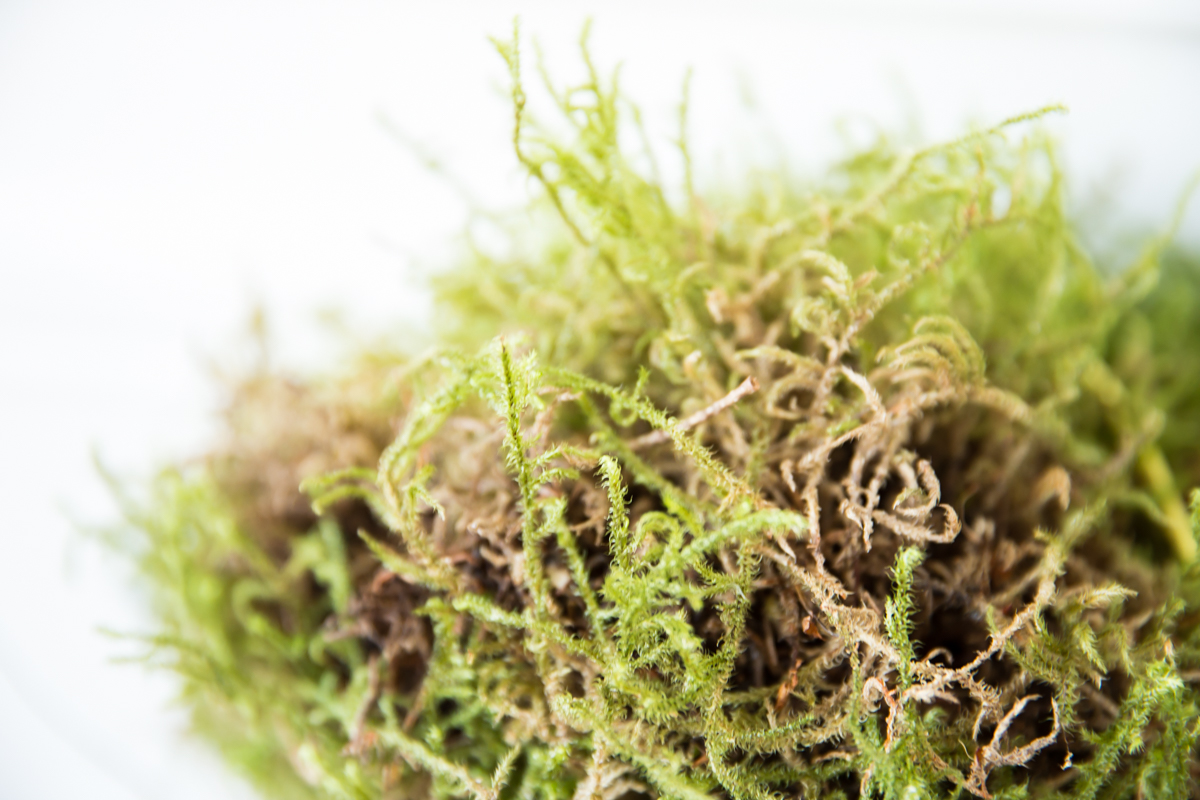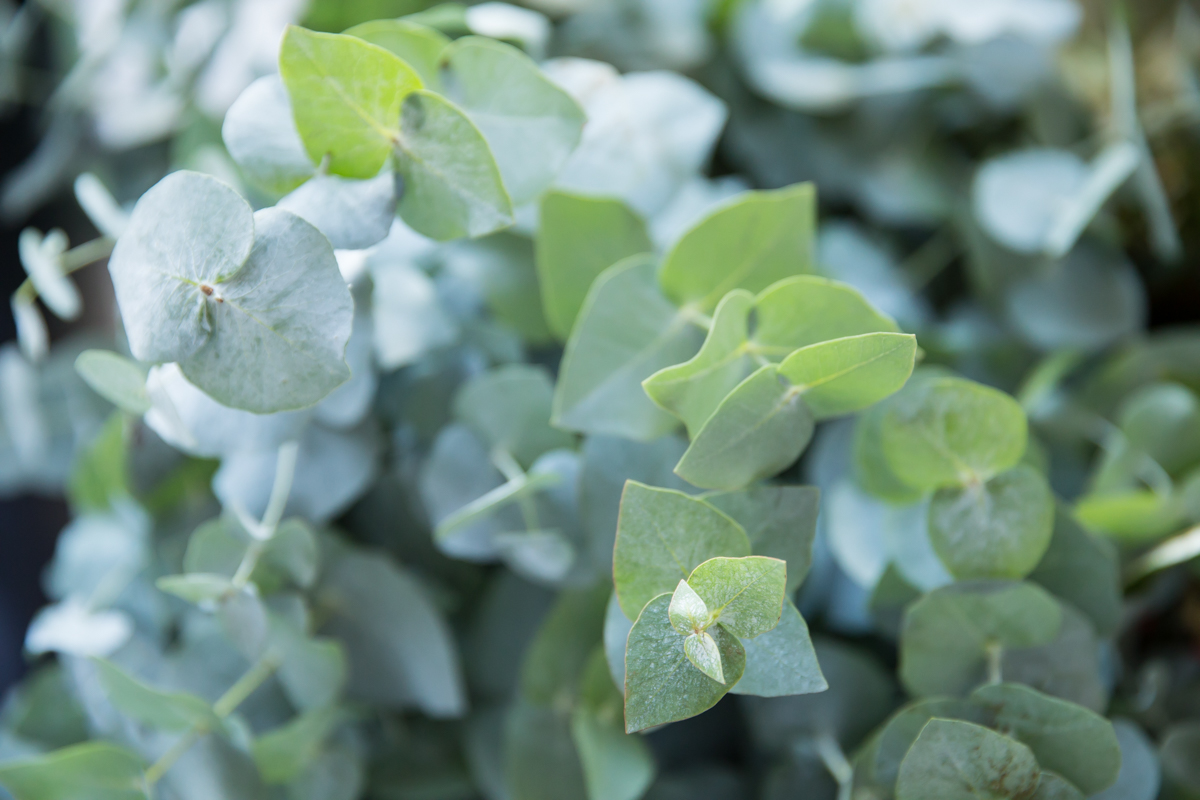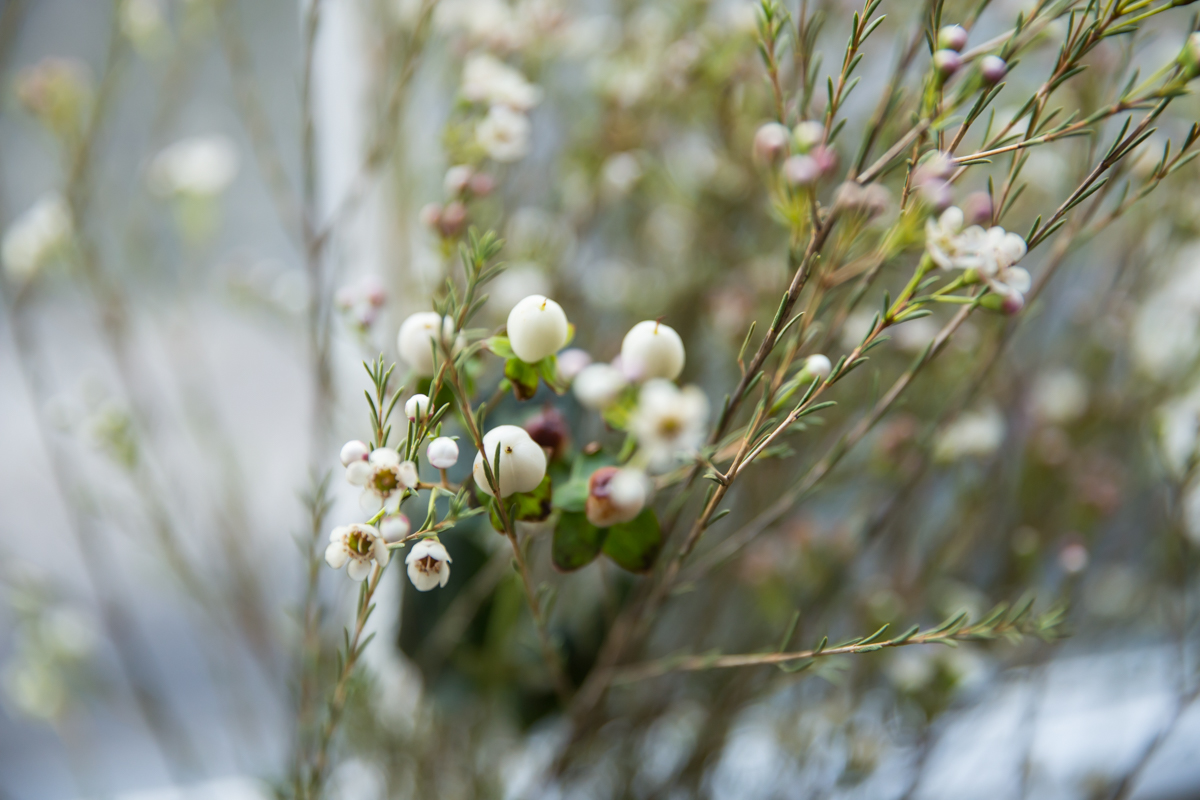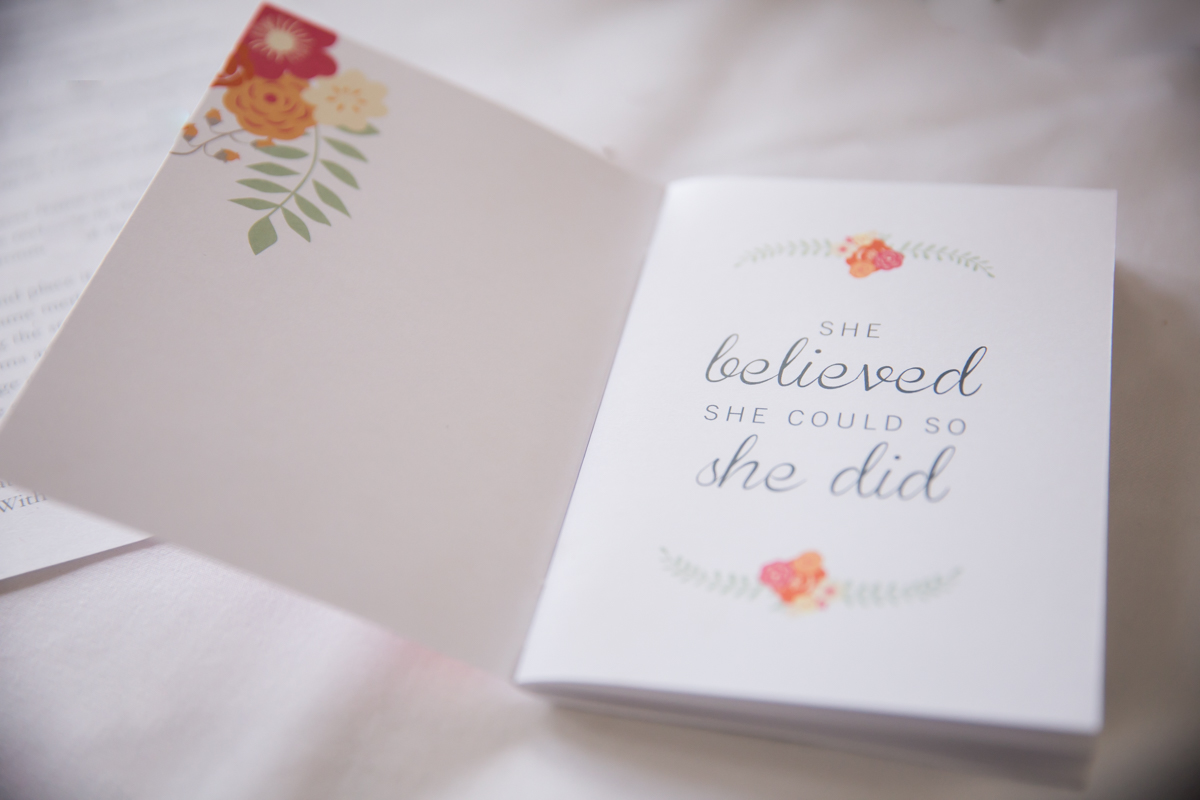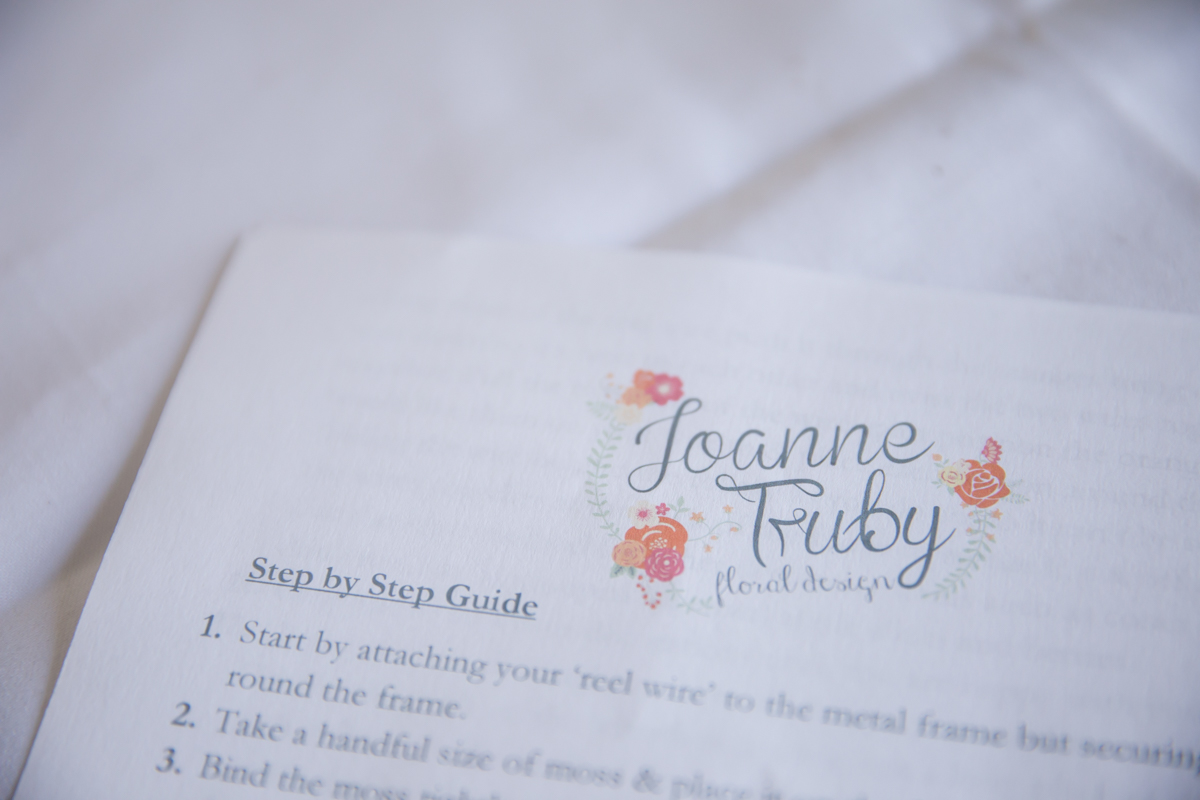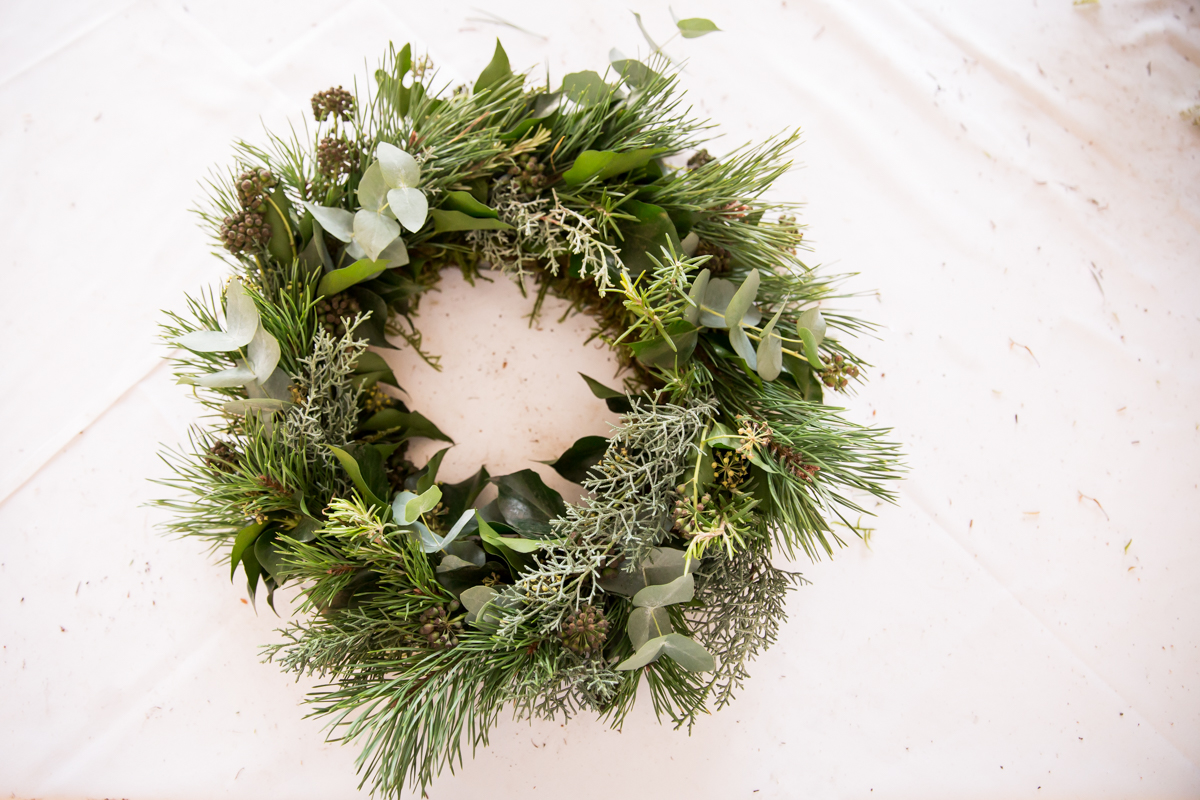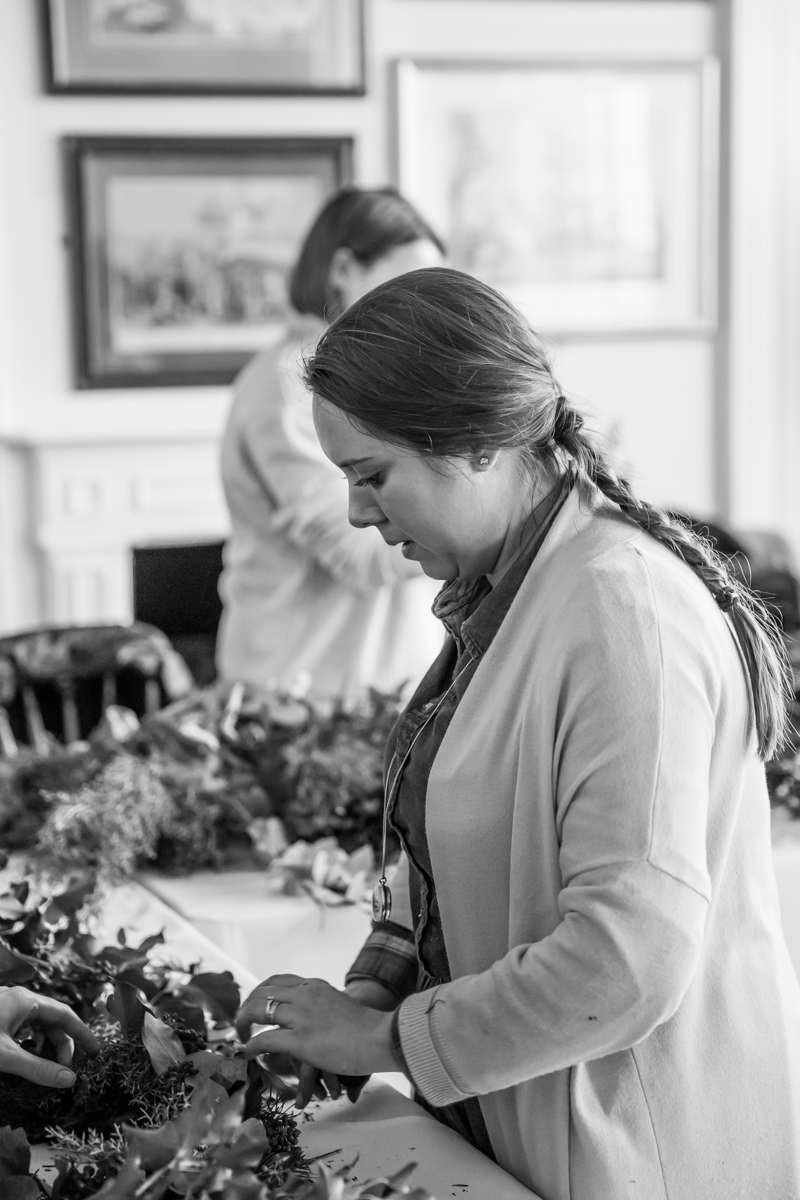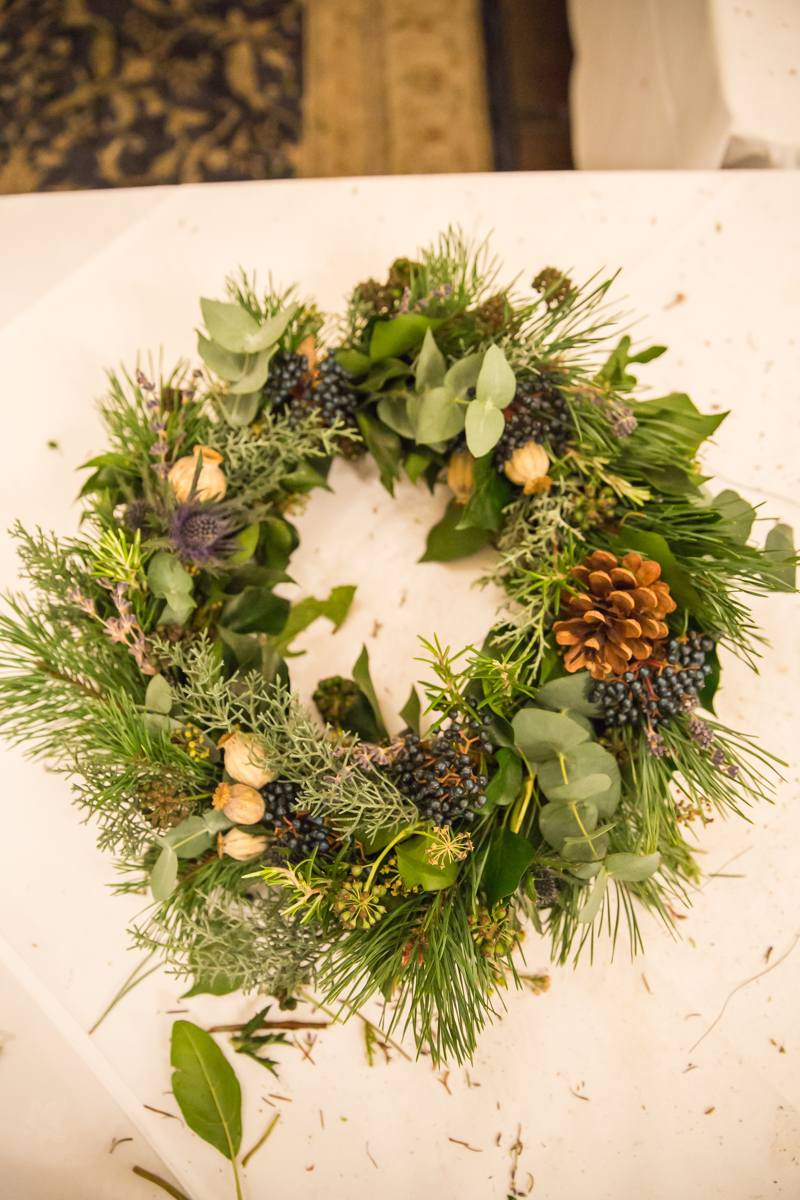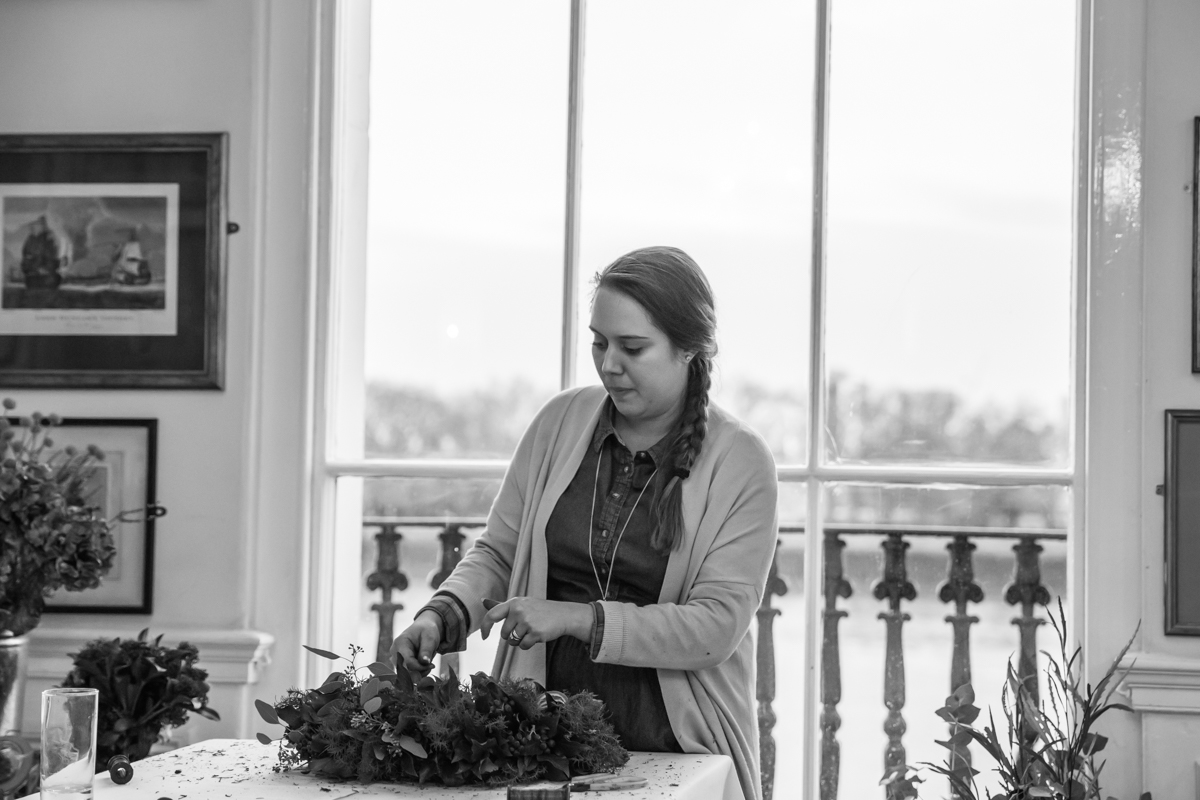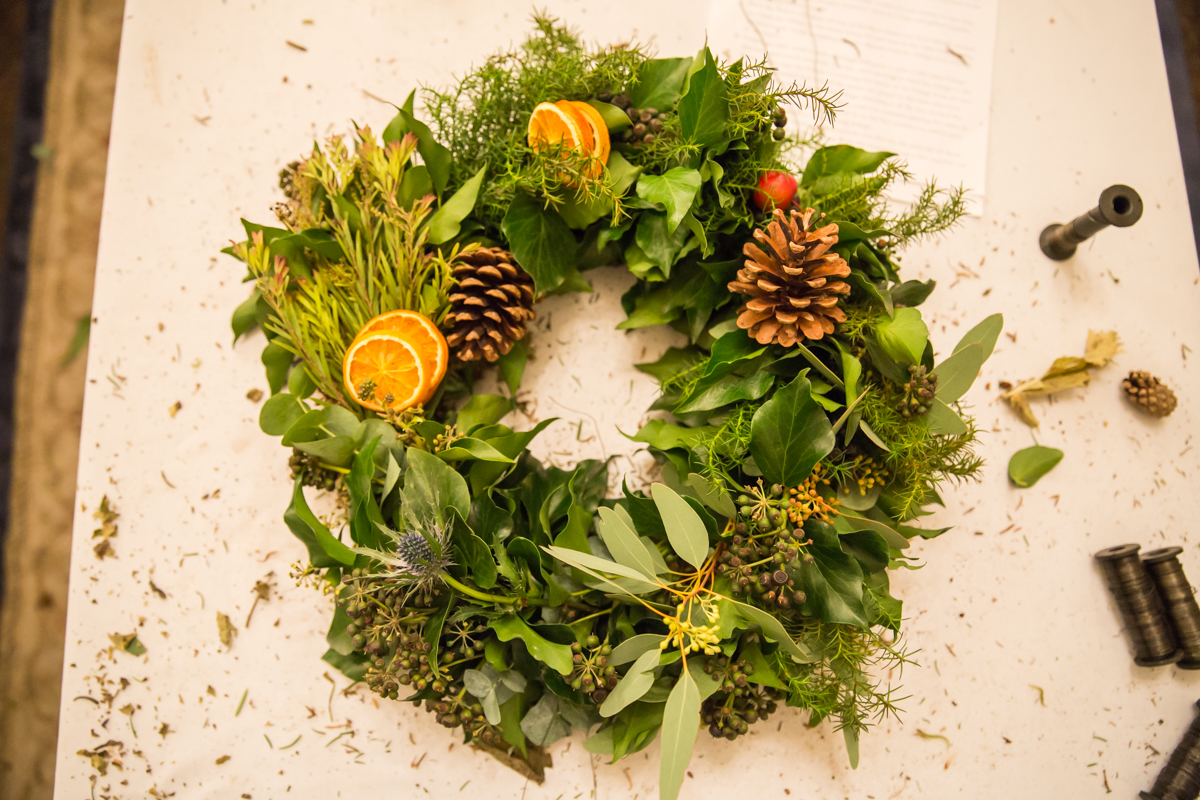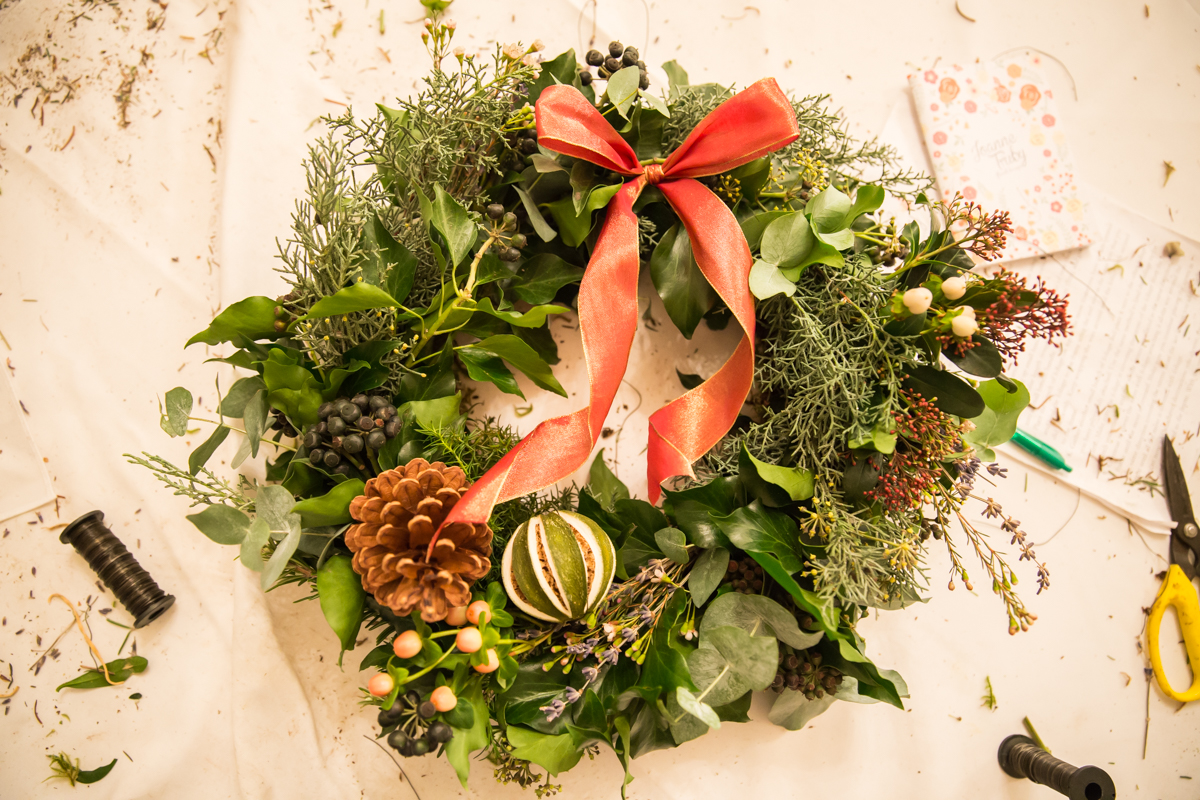 Thanks again Joanne for a wonderful afternoon – I'll be enjoying my beautiful wreath all December!
If you liked reading about my Christmas wreath workshop you can see more of my London life in my love London blog.
www.hannahlarkinphotography.com