I love to be creative with my camera, and I've tried to learn to draw and paint several times over the last few years but I find it hard to keep the practice up. I follow several super talented artists and illustrators on instagram and I was intrigued when I saw my old school pal – turned children's author & illustrator – Emily MacKenzie posting about Inktober 2016. I read up and discovered that Inktober is a challenge to do one ink drawing a day for the whole of October.  Jake Parker created the challenge and provides a prompt list so you have a word everyday to base your drawing on.
I've never tried drawing with ink before – pencils tend to make me quite tentative and the idea of un-rub-out-able ink seemed daunting – but I decided to give it a try. I bought a Pental Arts Pocket Brush Pen (less than £6 on amazon) – which is like a fountain pen but with a brush instead of a nib. It took a bit of getting used to, and I found it easier to copy drawings, rather than creating something original, but I stuck at it, did a drawing each day and found it really relaxing. By searching the hashtag on instagram and twitter I've also found some other amazing artists to follow and be inspired by – you can find a list of some of my favourites below. But first – some of my inktober highlights!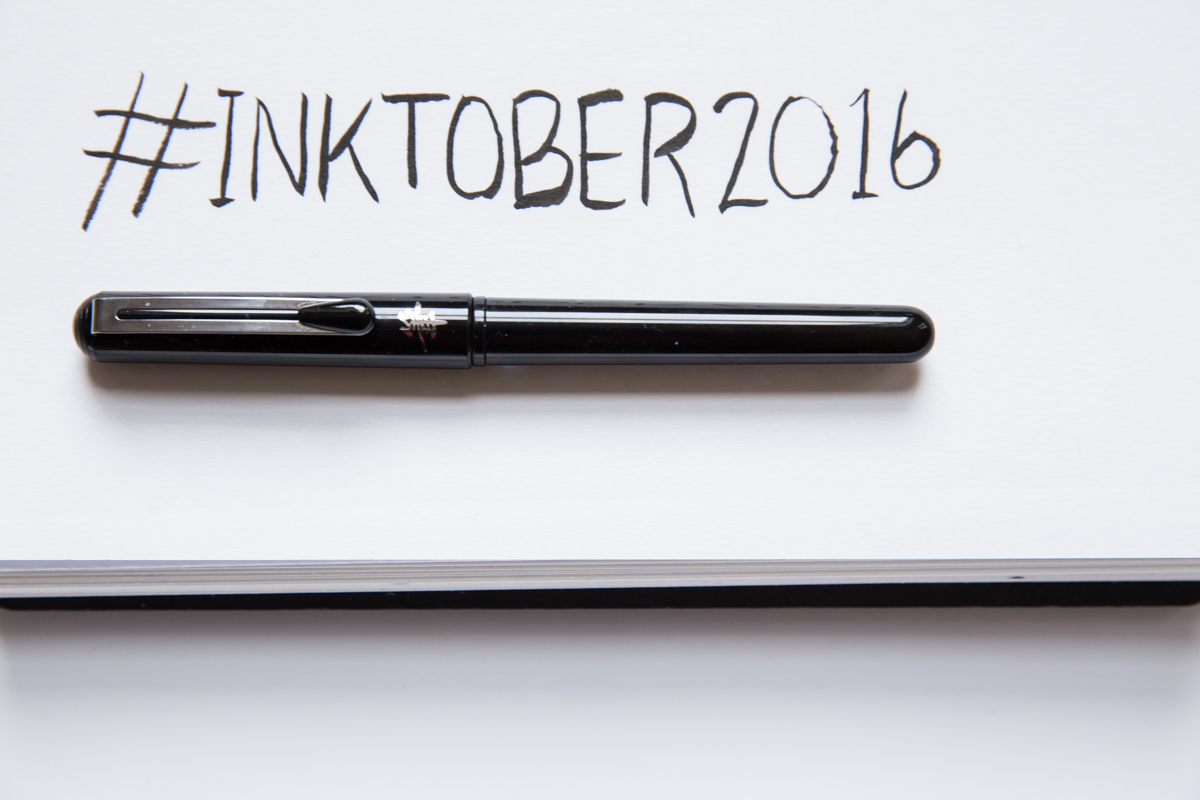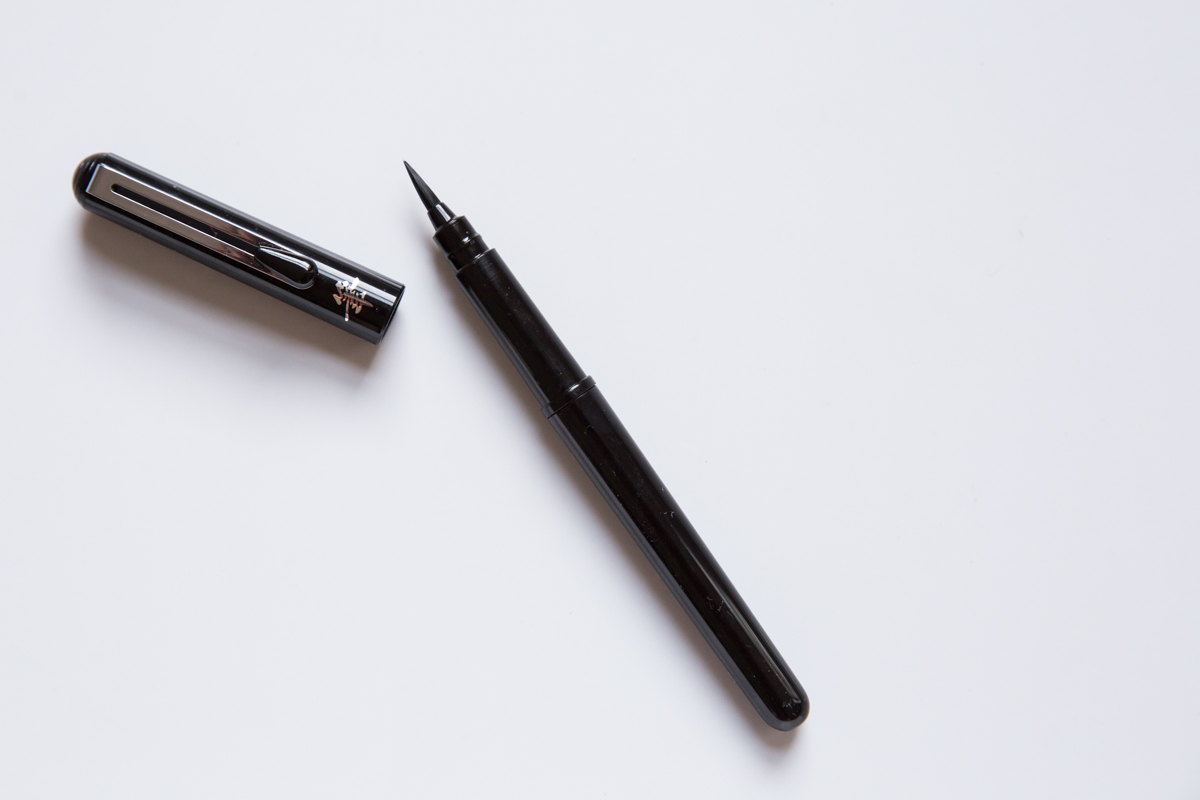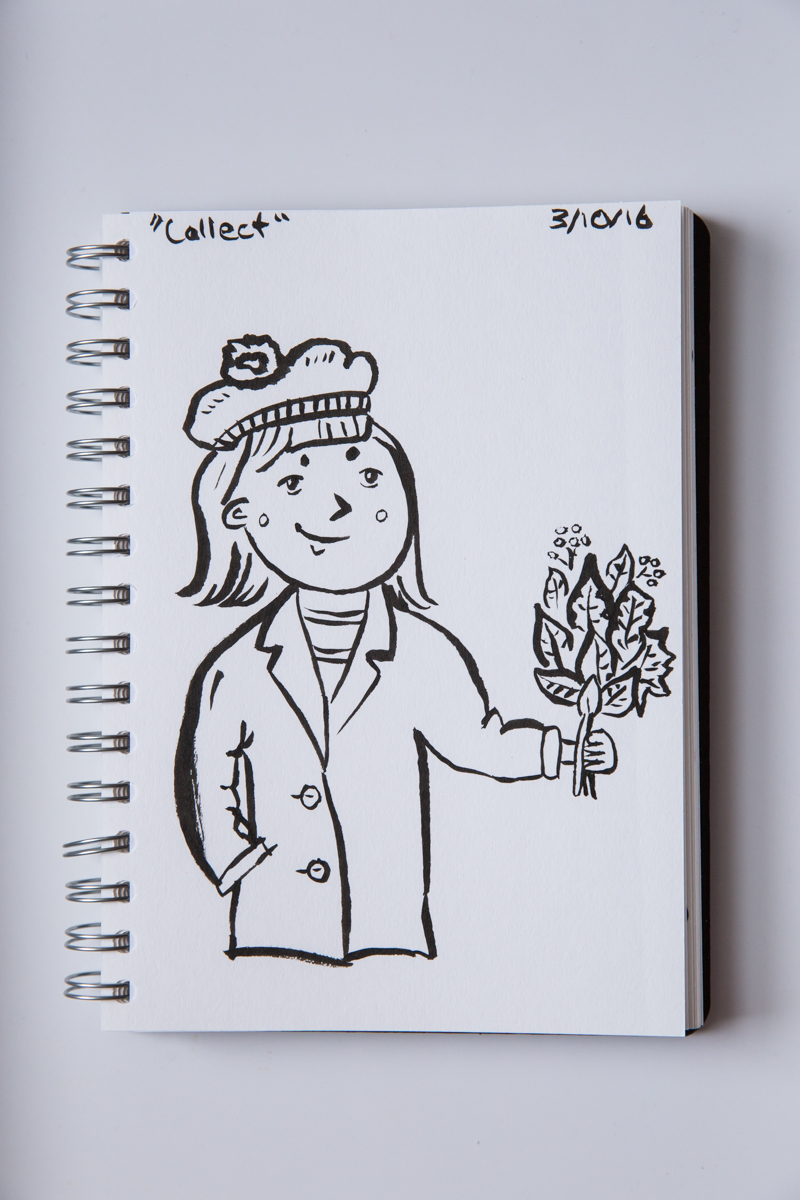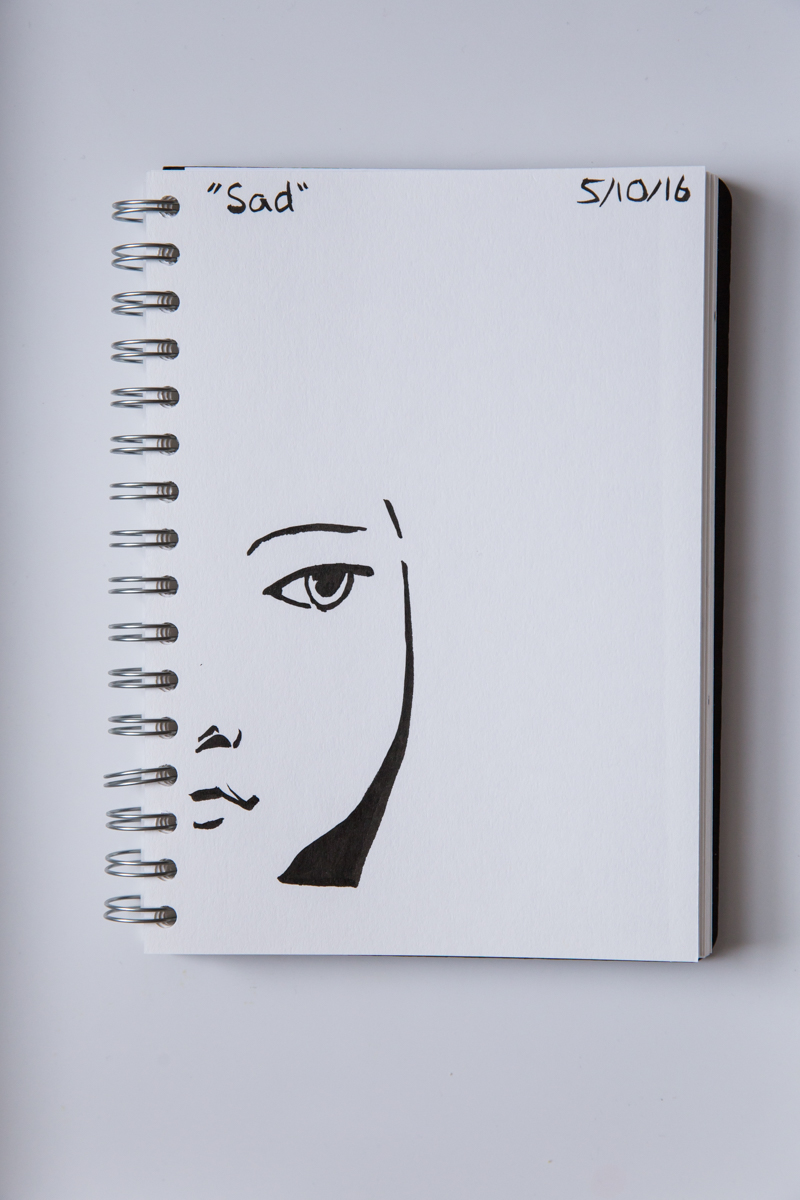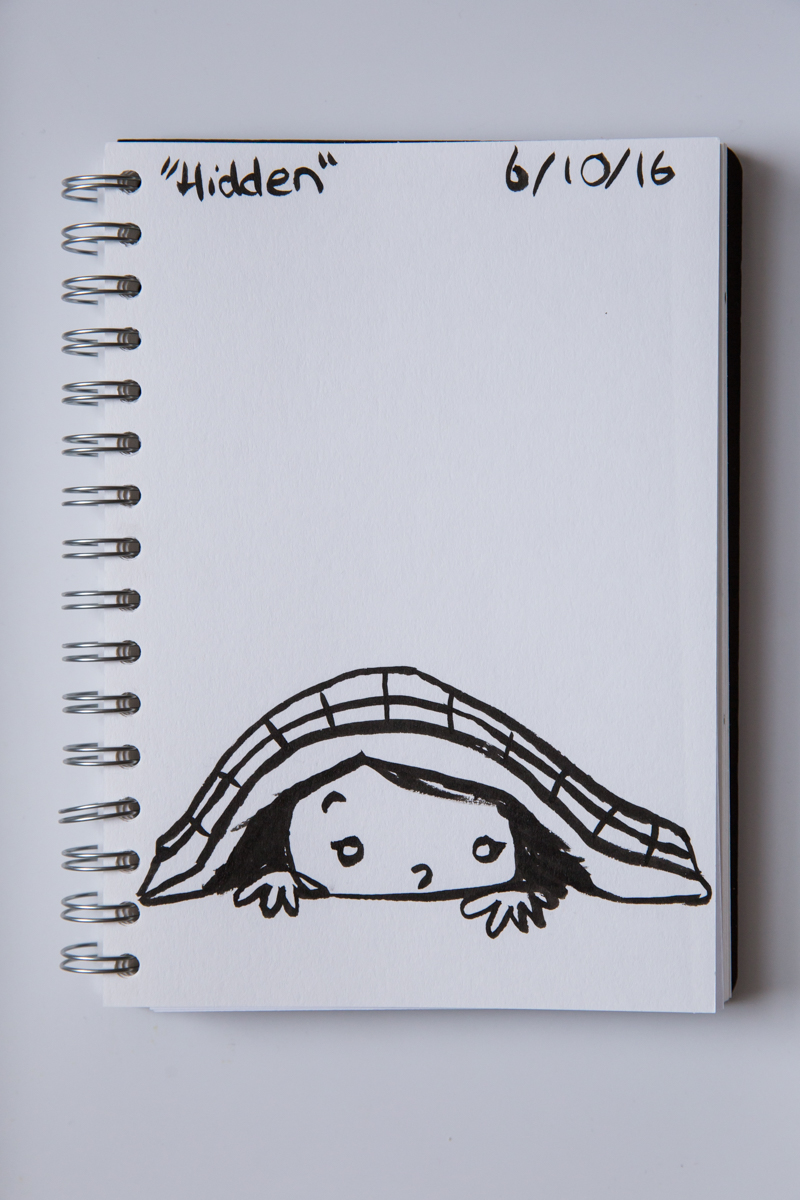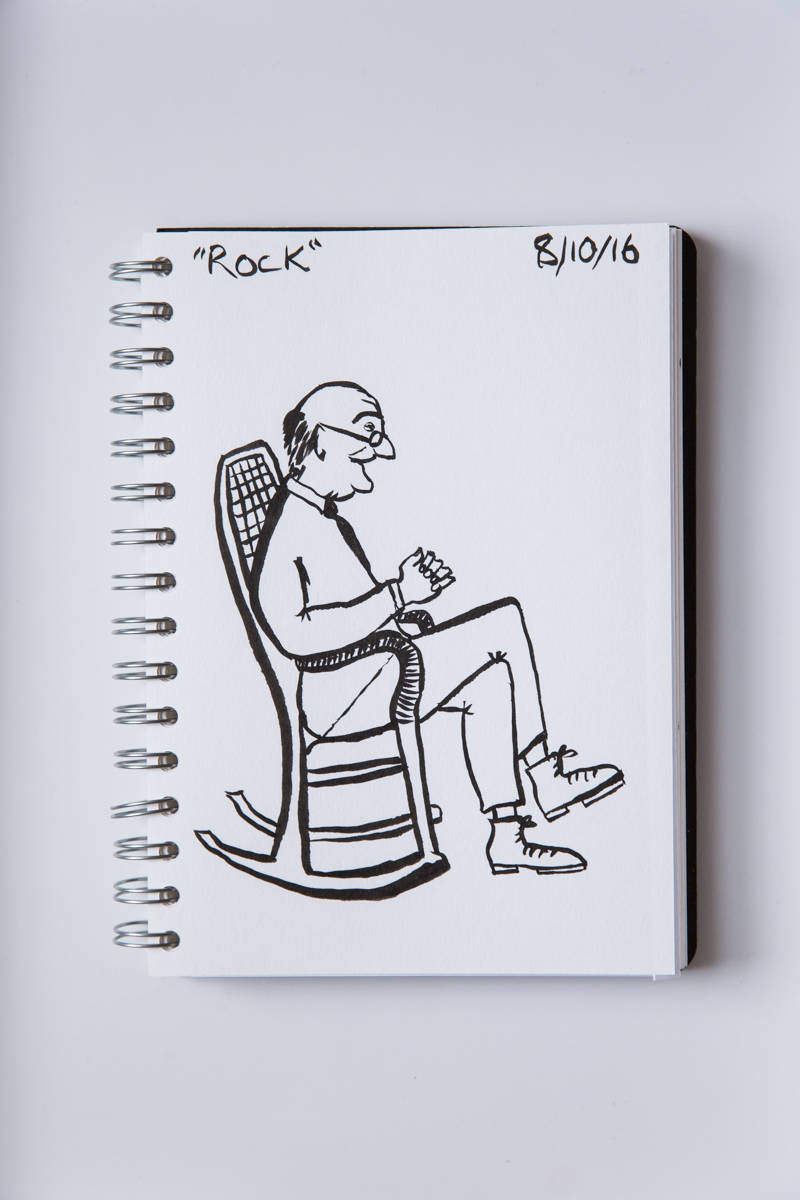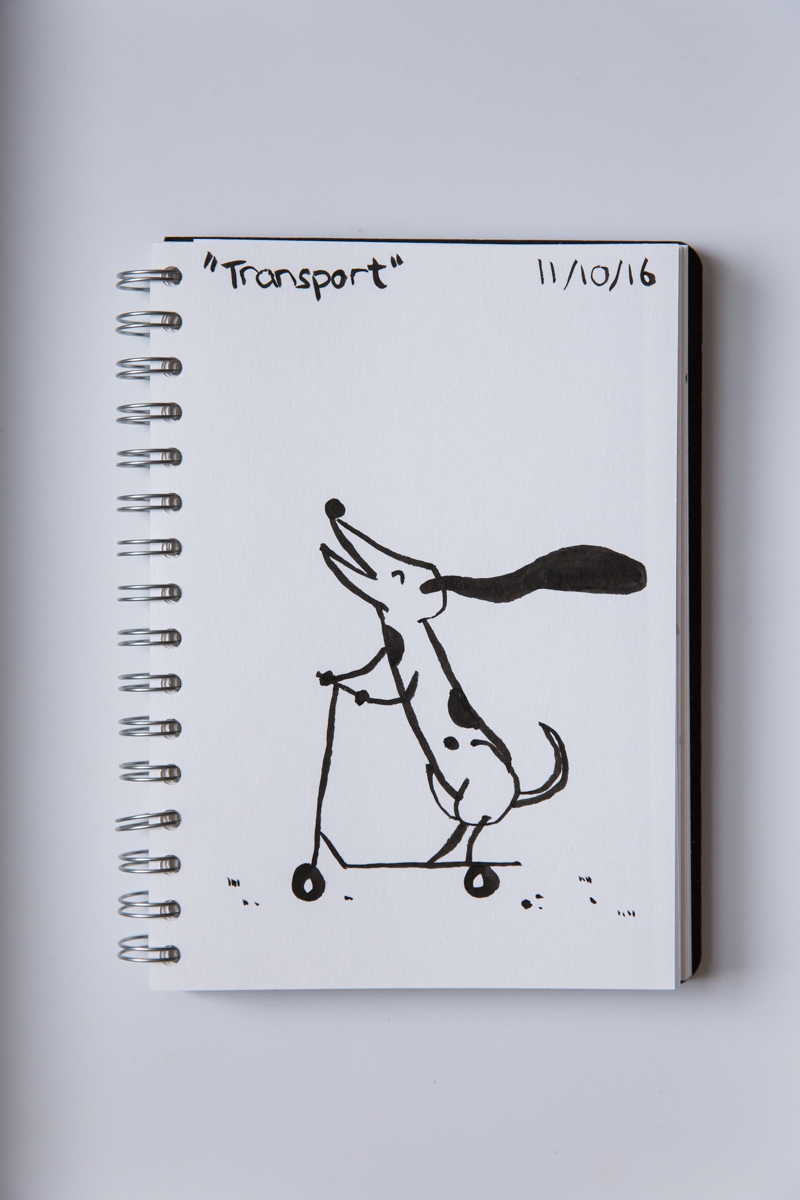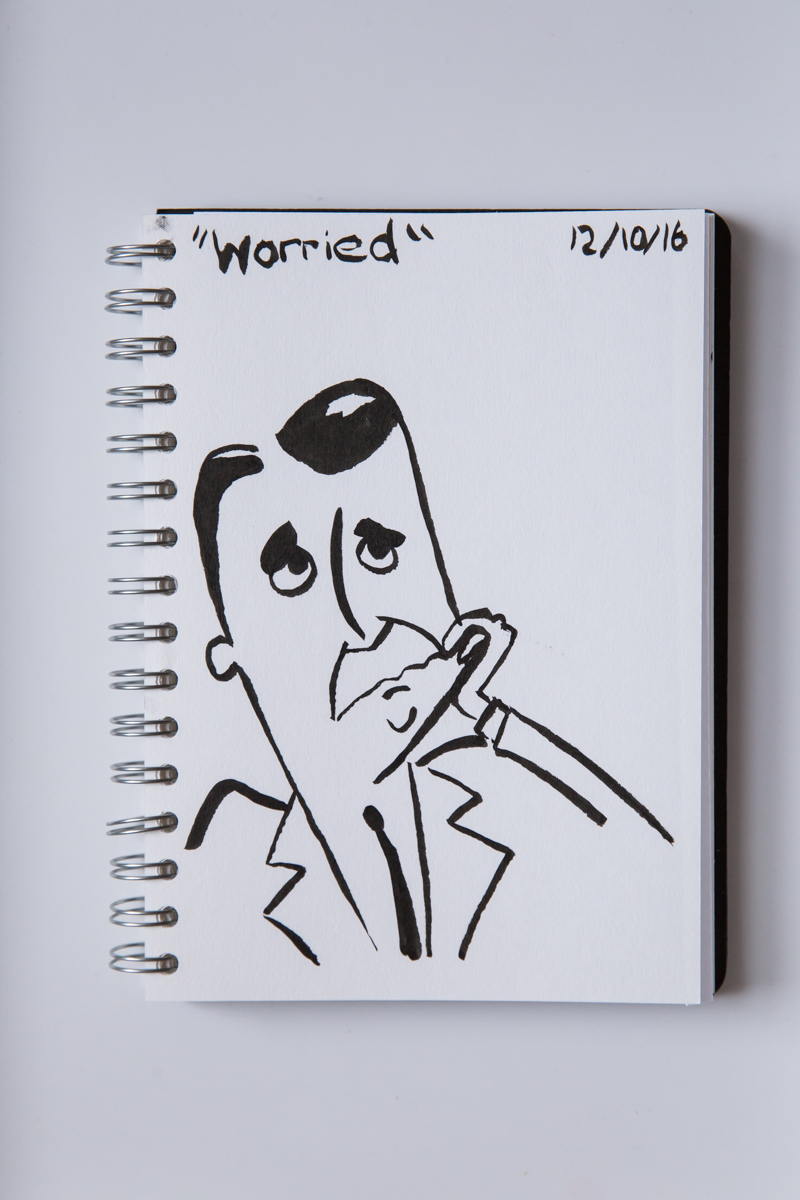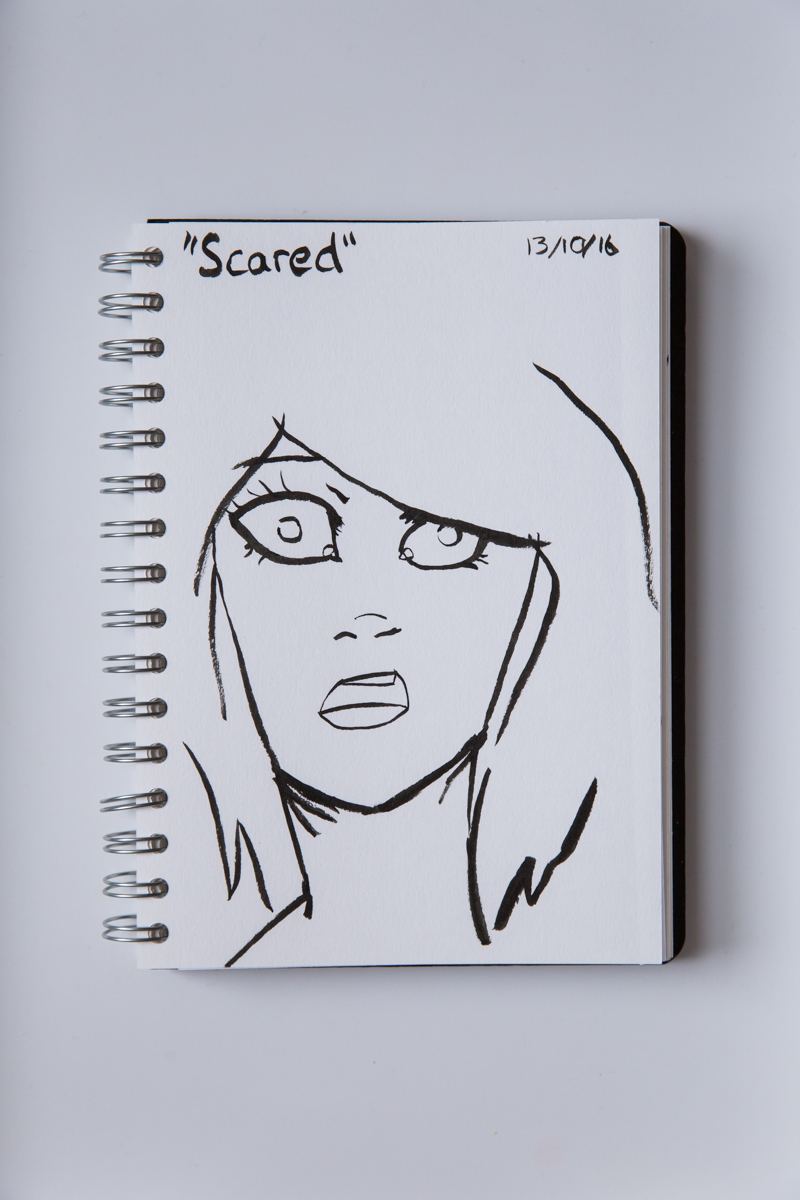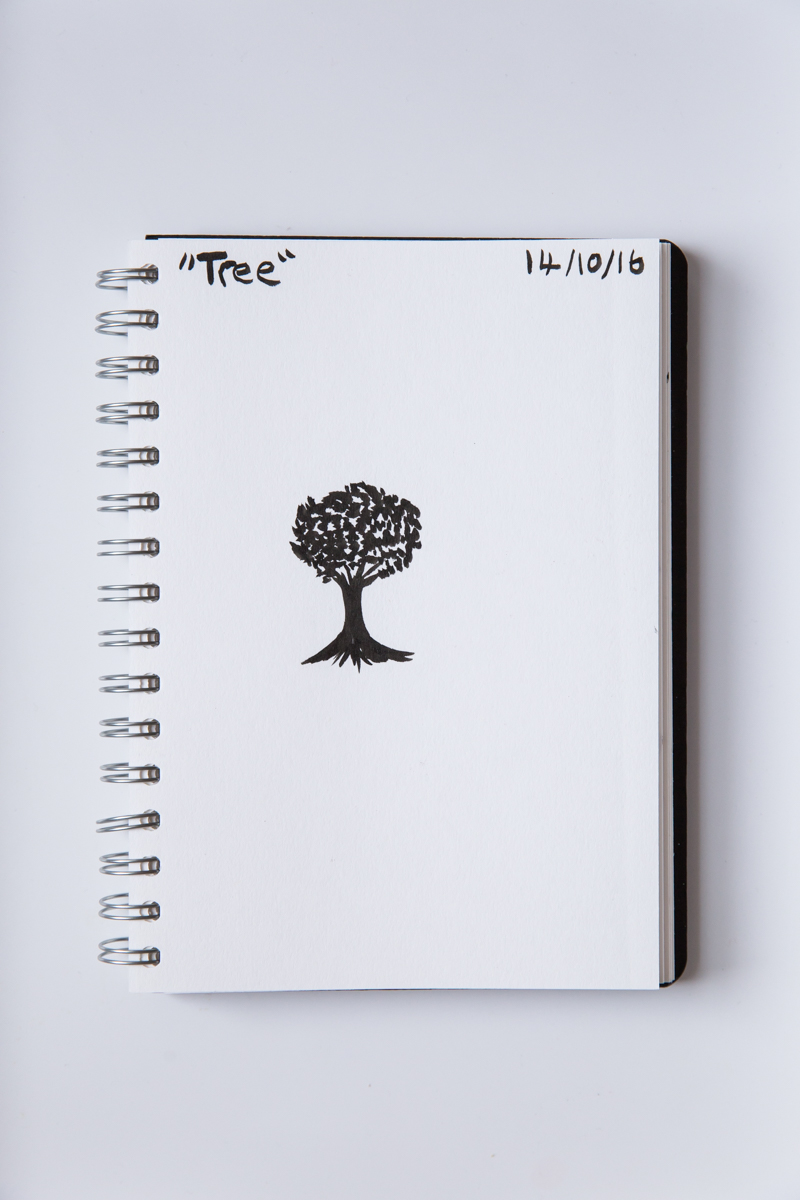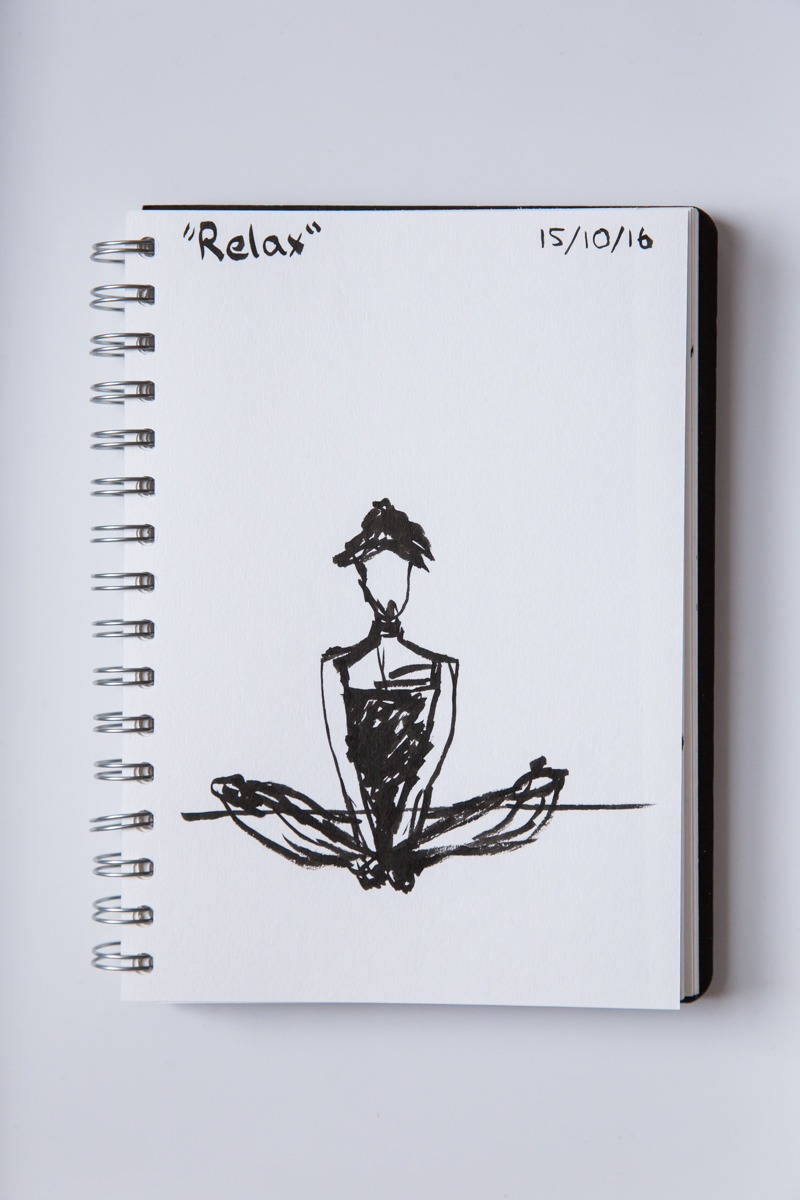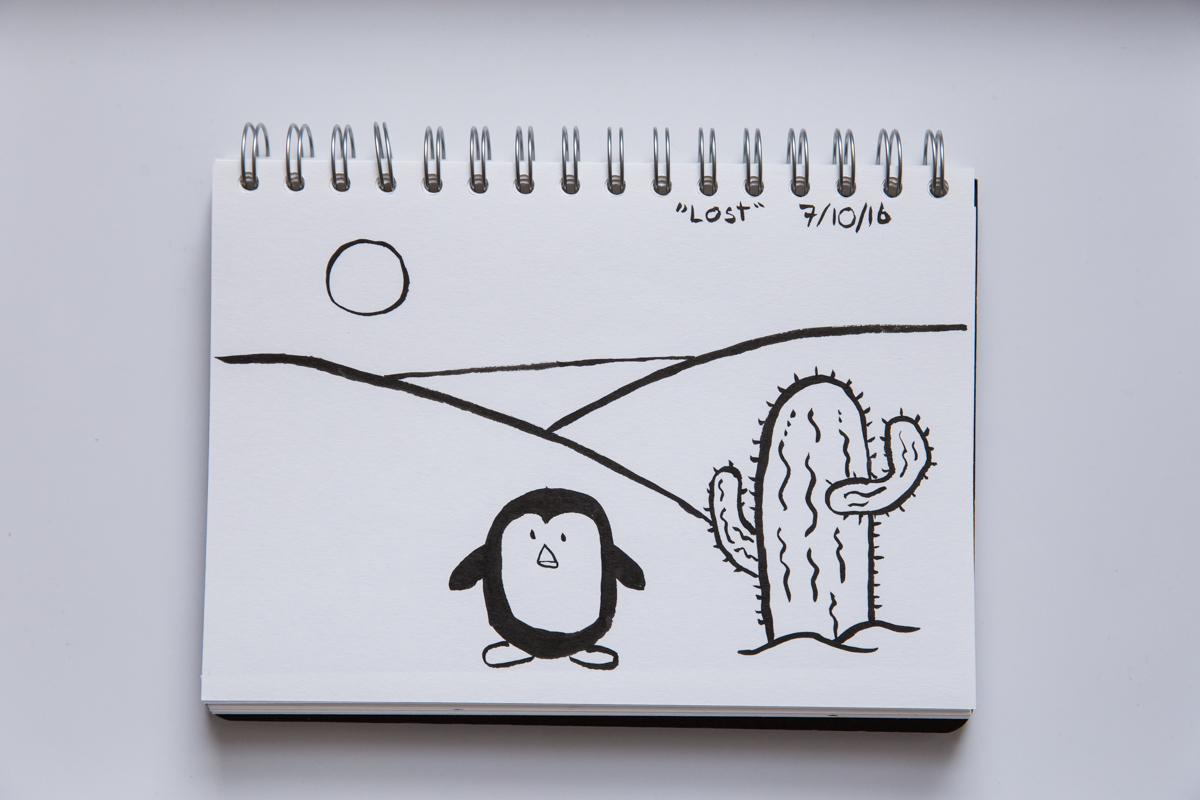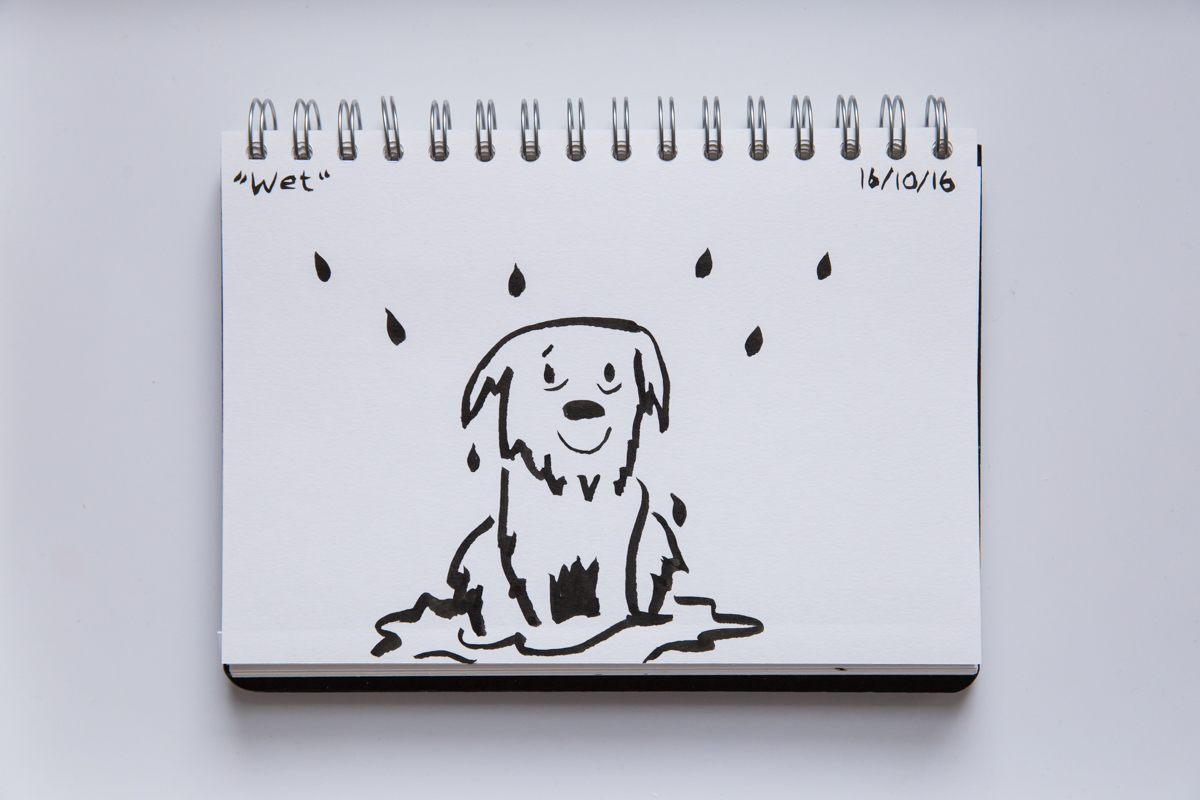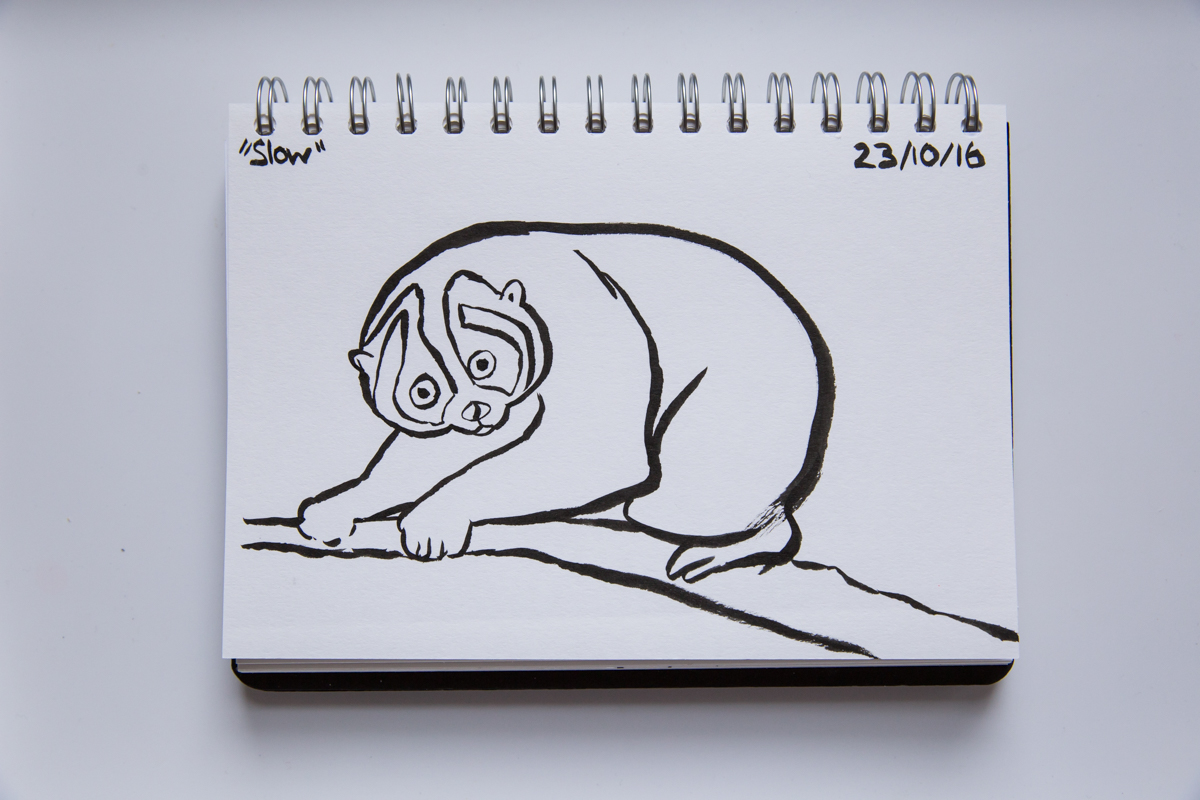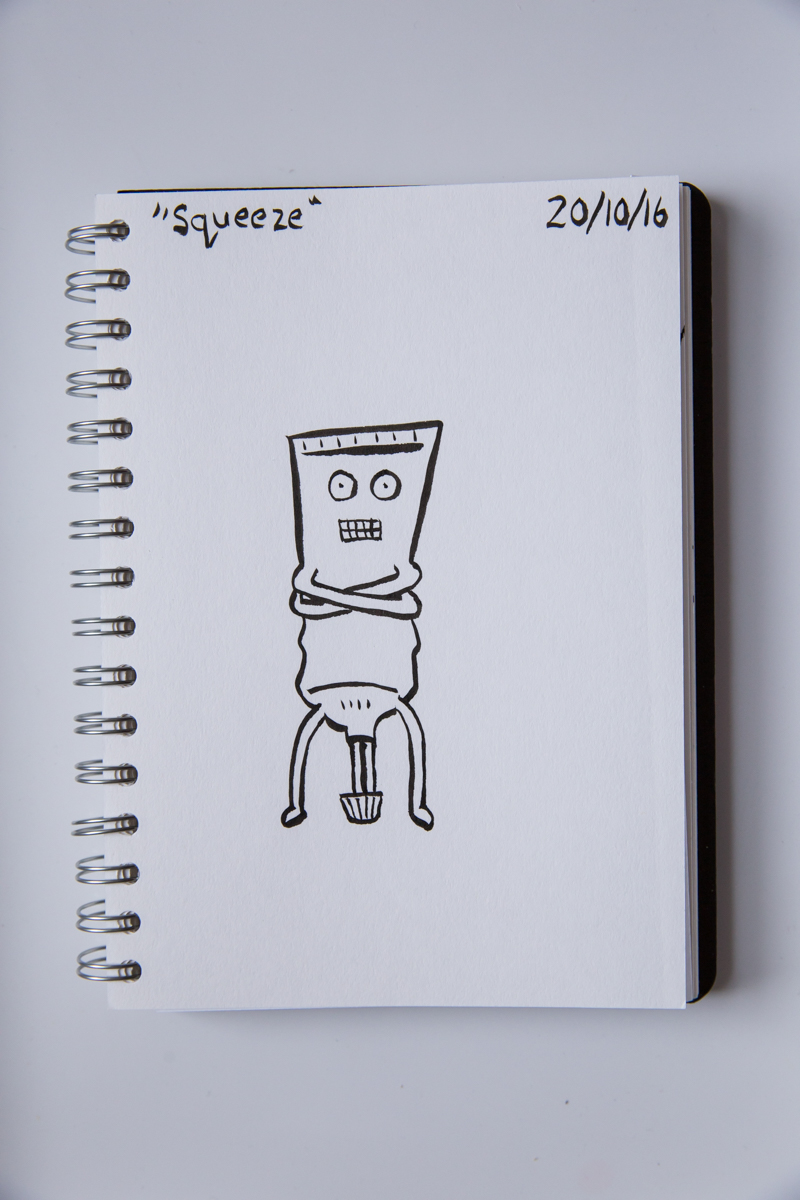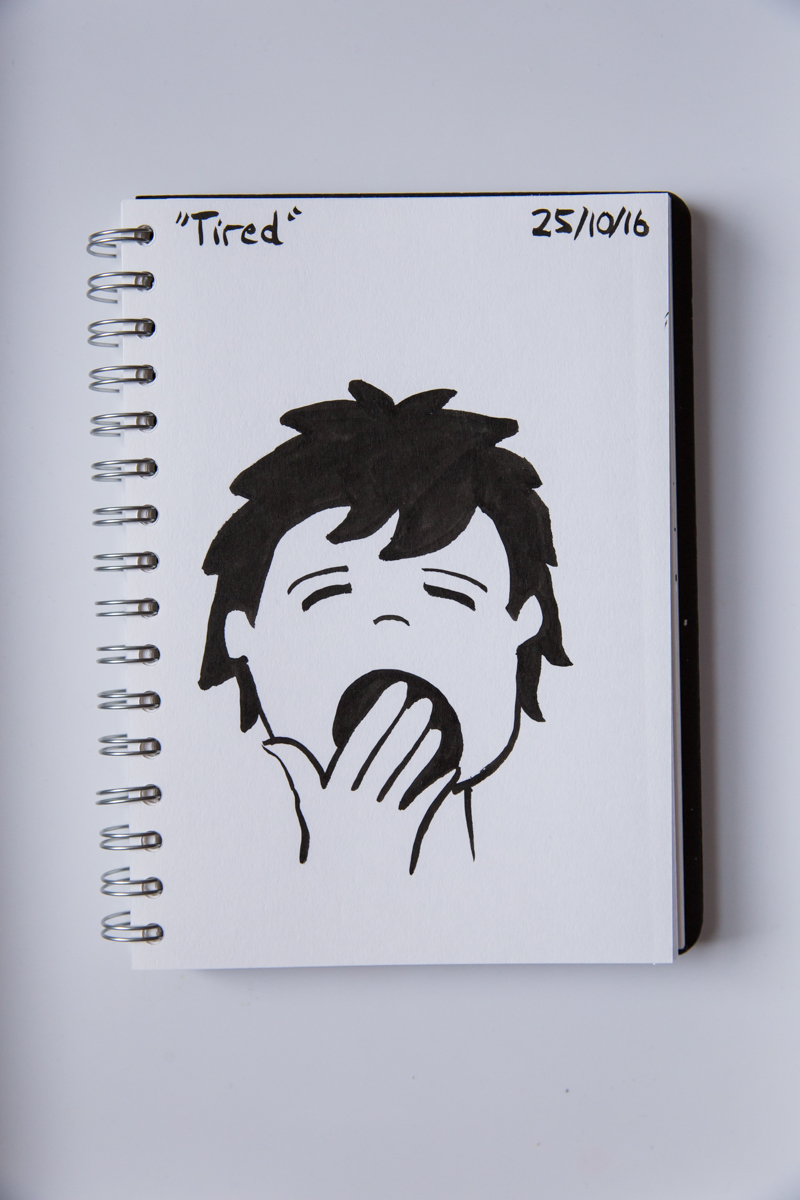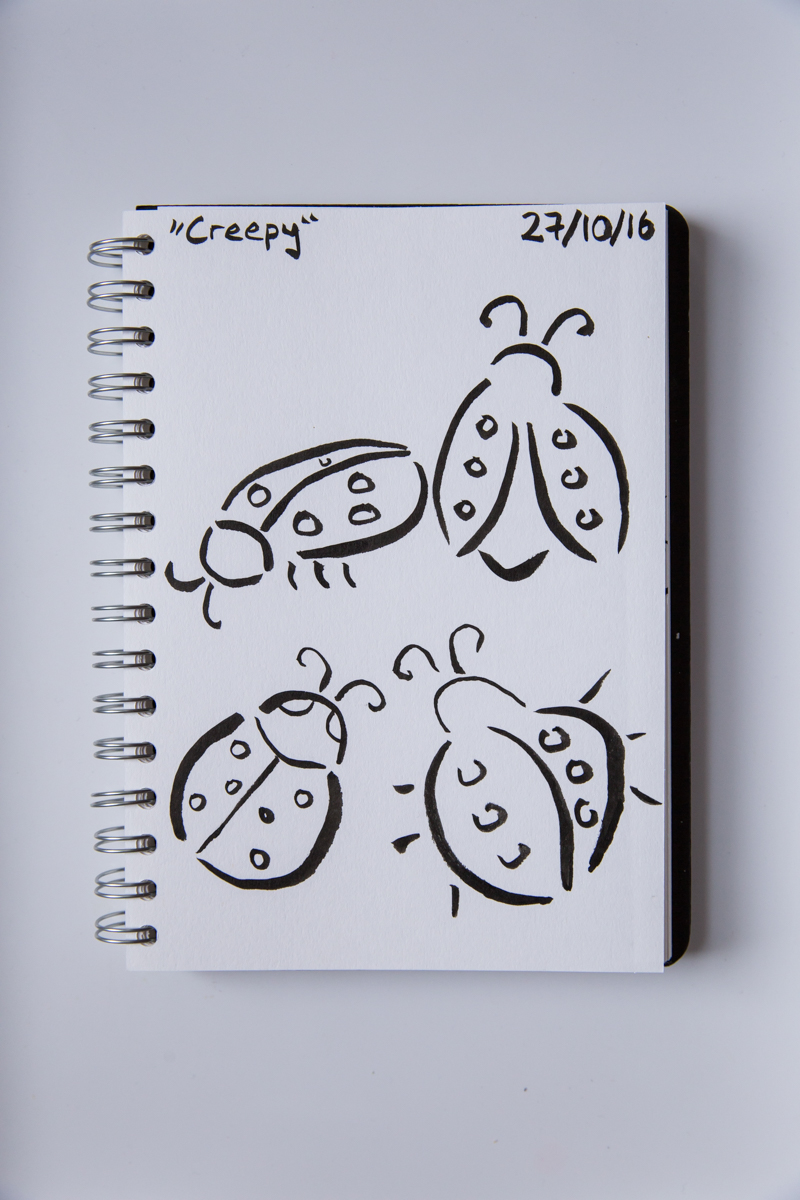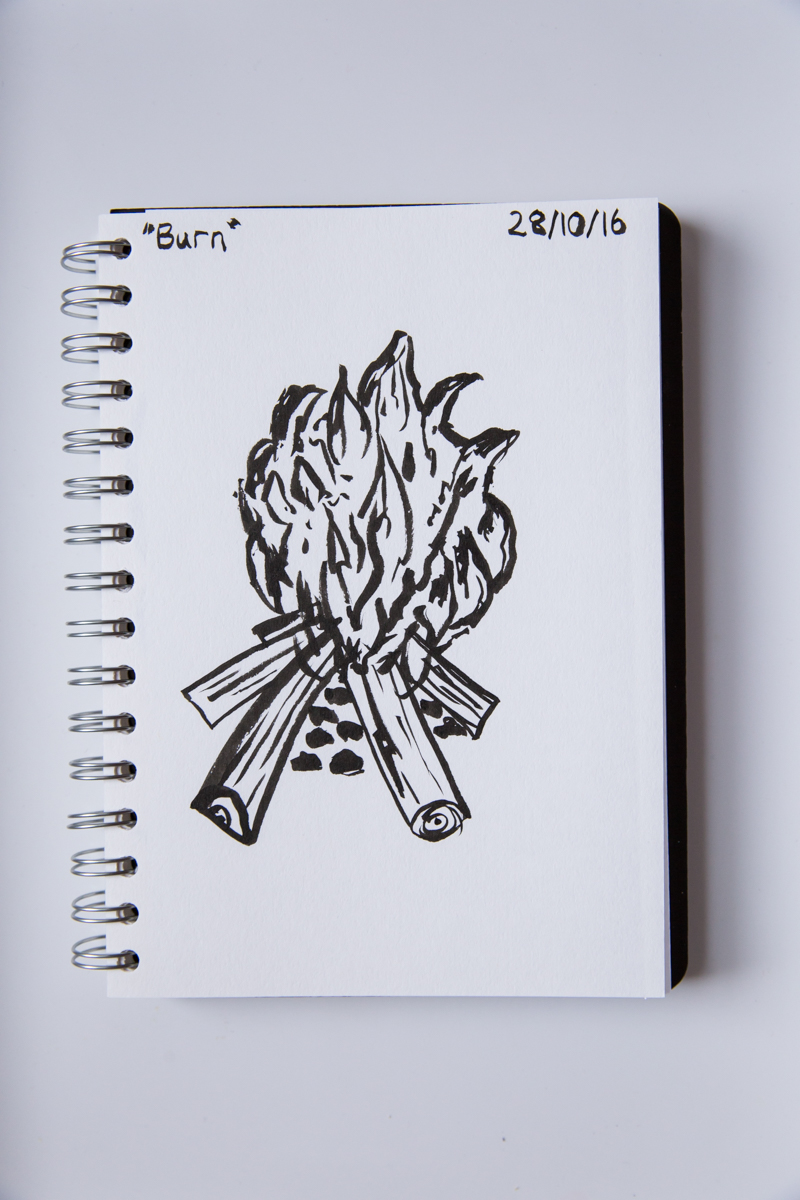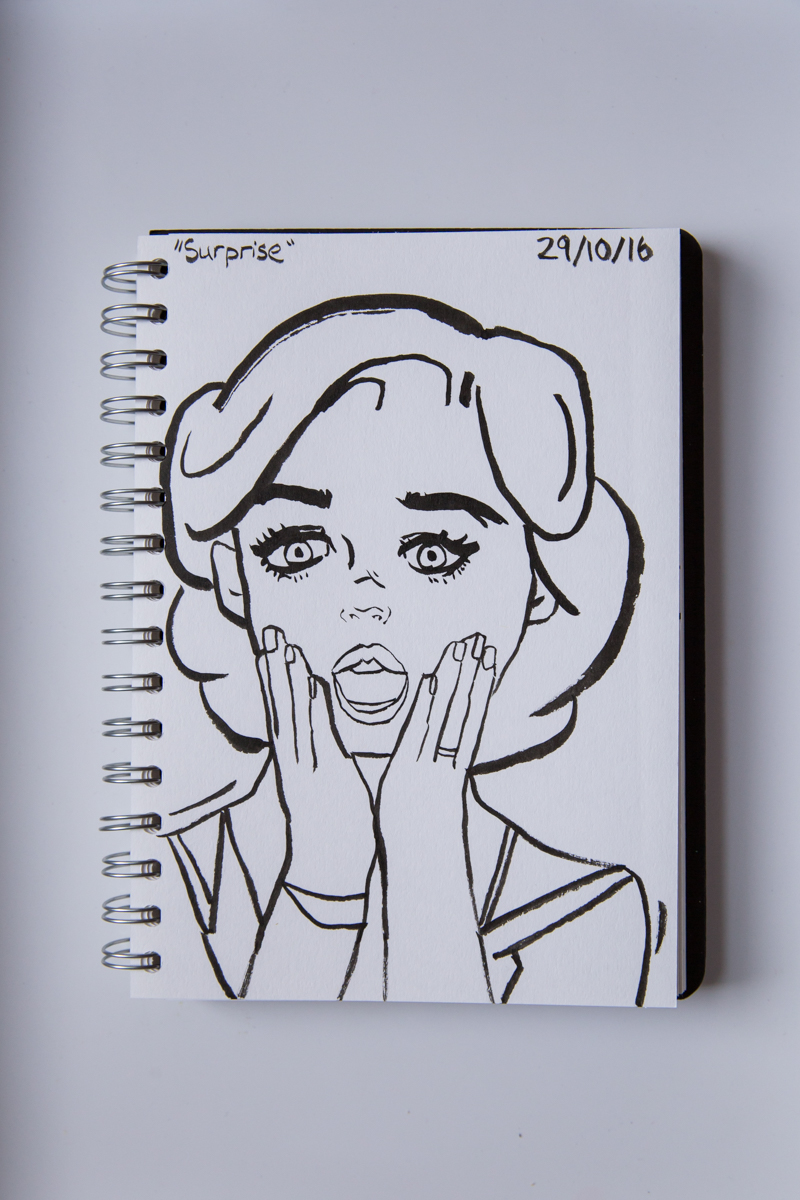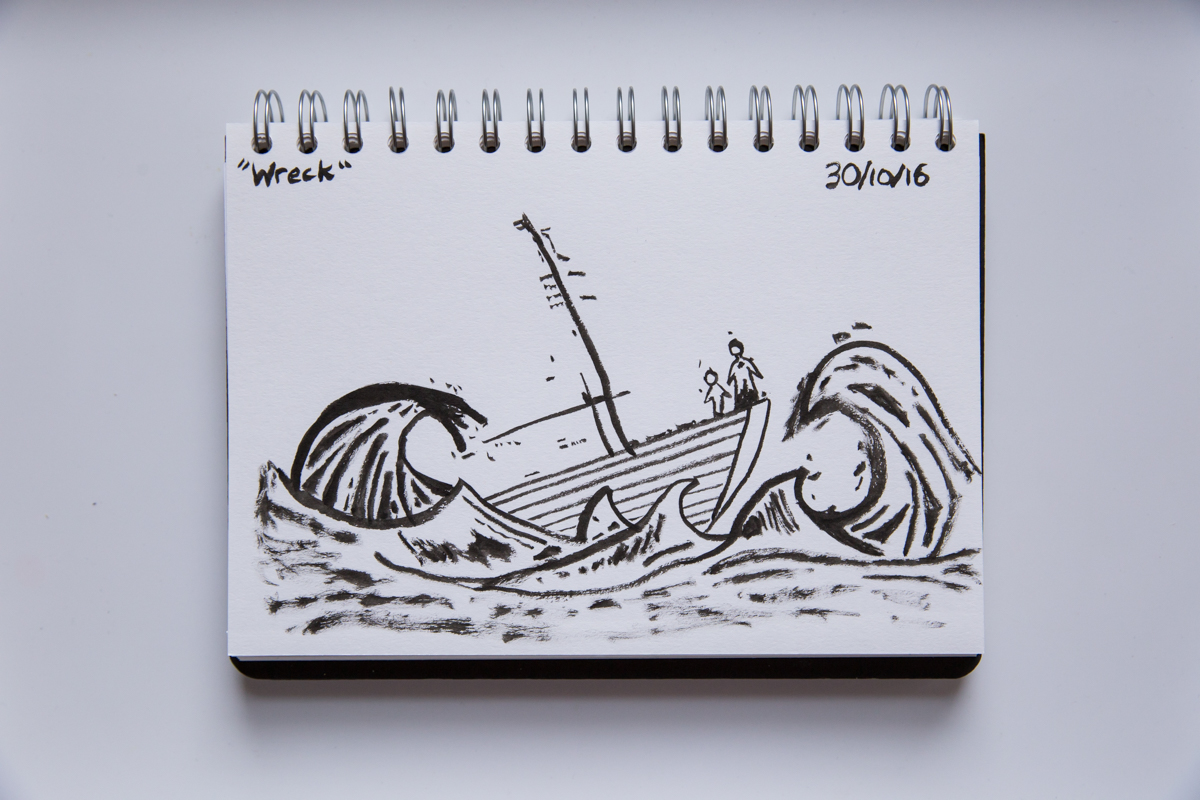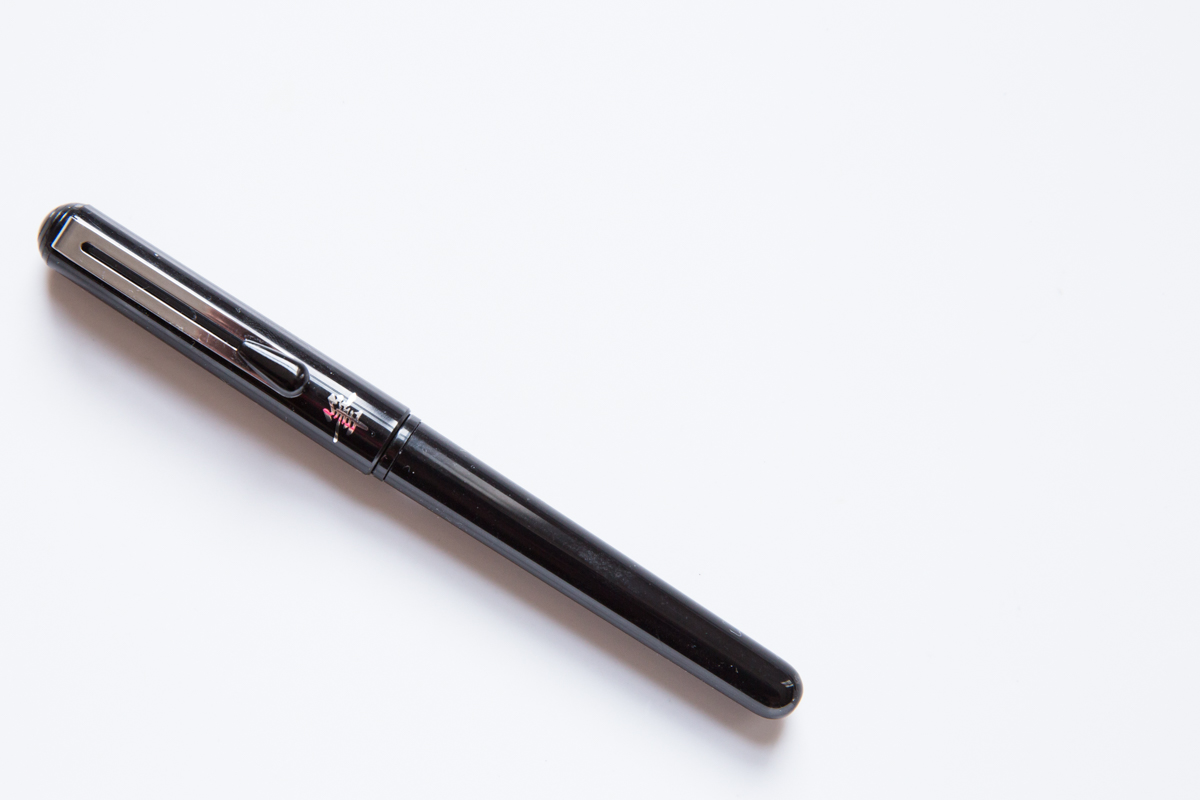 Inky Inspiration:
Emily MacKenzie (@emilymackenziedraws) – Emily and I went to school together and I've been thrilled to follow her success as a children's author – I can't recommend her books highly enough & her bright and colourful inky sketches have made me smile all month.
Mel Rye (@melrye) – Mel is a friend of a friend and does incredible illustrations (I especially love her black, red and white London series of paper cuts) – her inktober postings also inspired me to join in.
Cat Faulkner – I found Cat on instagram (@catherinedoart) – she's an illustrator living in London and she brilliantly combined two of my favourite October things: inktober and the Great British Bake Off – with amazing episode summary sketches, as well as pun-filled inktober drawings!
Valerie Hong – I also found Valerie on instagram (@instantmoka). She's based in Montreal and I love how she has placed inktober drawings in her diary along with stickers and snippets about her life.
And of course Jake Parker (@jakeparker) – the illustrator and cartoonist who founded Inktober and provided such a fun and varied prompt list (from squeeze to transport, lost to rock, wreck to friend).
You can follow me on instagram or facebook and if you liked reading about my Inktober adventure you can see more of my London life in my Love London blog.