I love the excitement of a maternity shoot! Camilla was 7 months pregnant with her first child and wanted to capture this special time with her husband Ed. We started with a walk around Canary Wharf and Limehouse Basin a lovely marina for relaxed London pregnancy photos, and then headed home for some more intimate photos showing off Camilla's bump. It's lovely to include any items that are ready and waiting for the new arrival – so I loved the little crocheted rainbow shoes Camilla had all ready to be filled with tiny toes! I'm happy to share that baby Maia arrived safely and I was able to meet her for at home newborn photos (I'm late to share this… Maia is now 3!)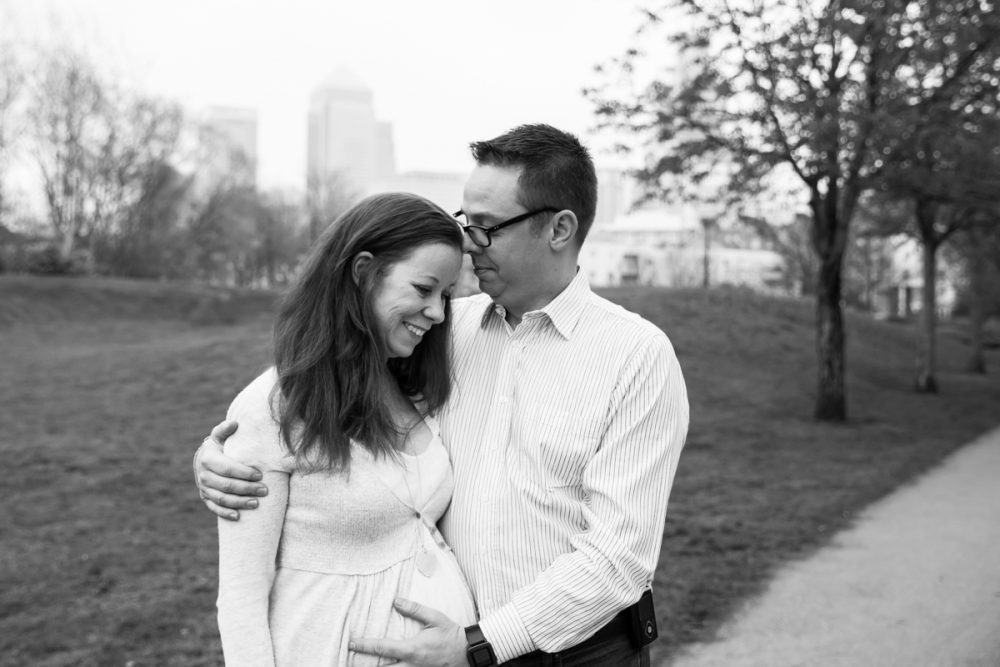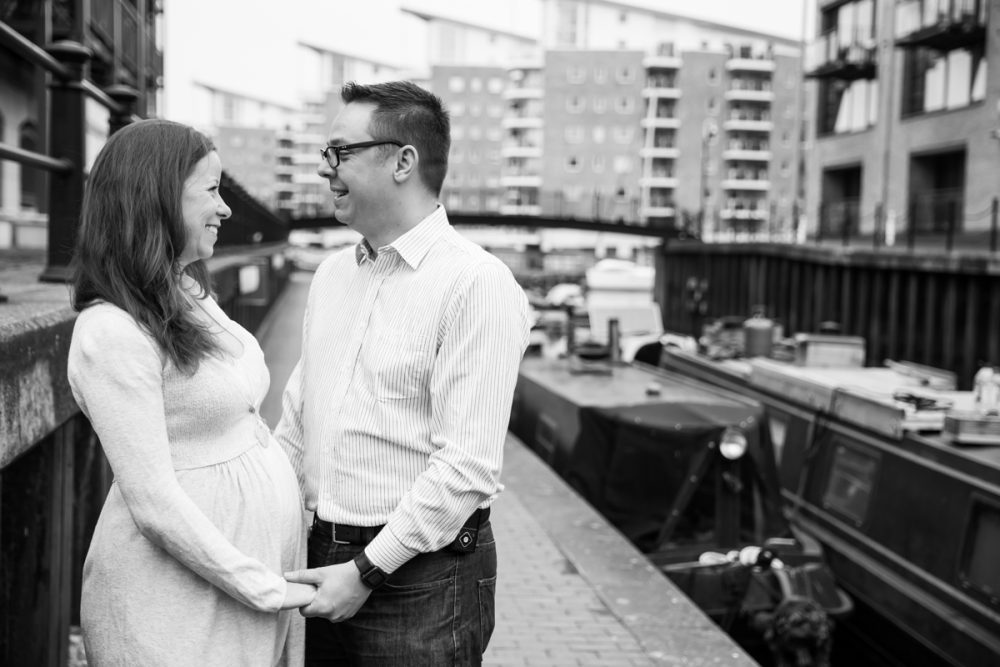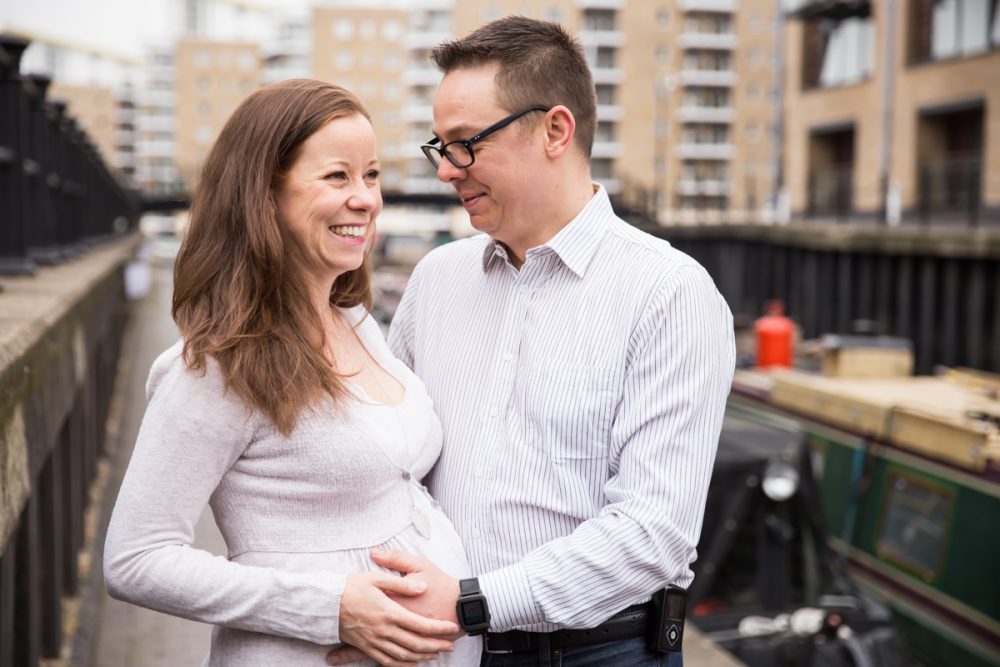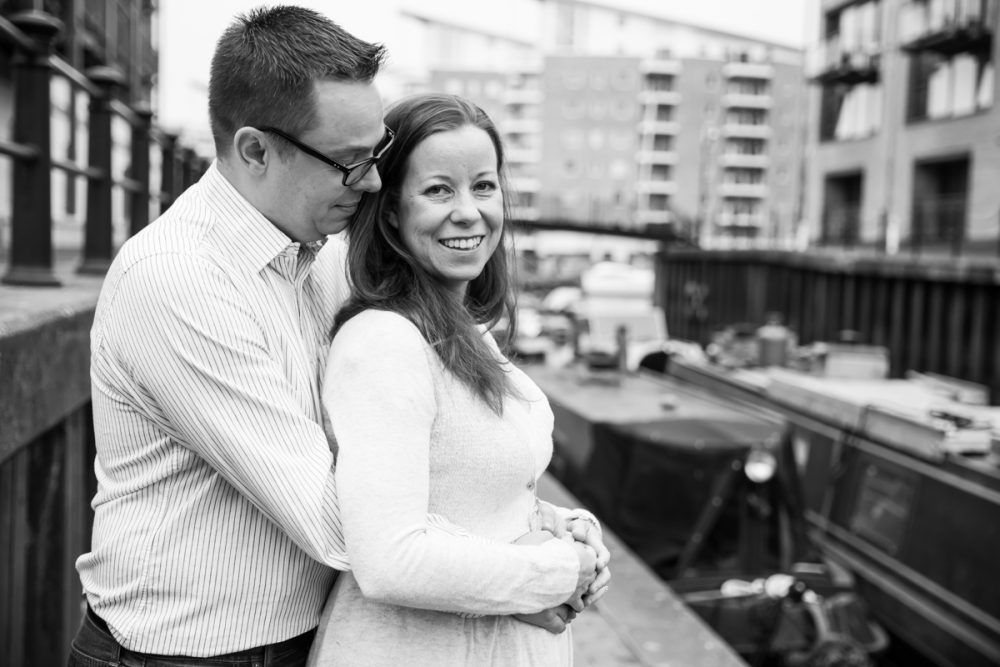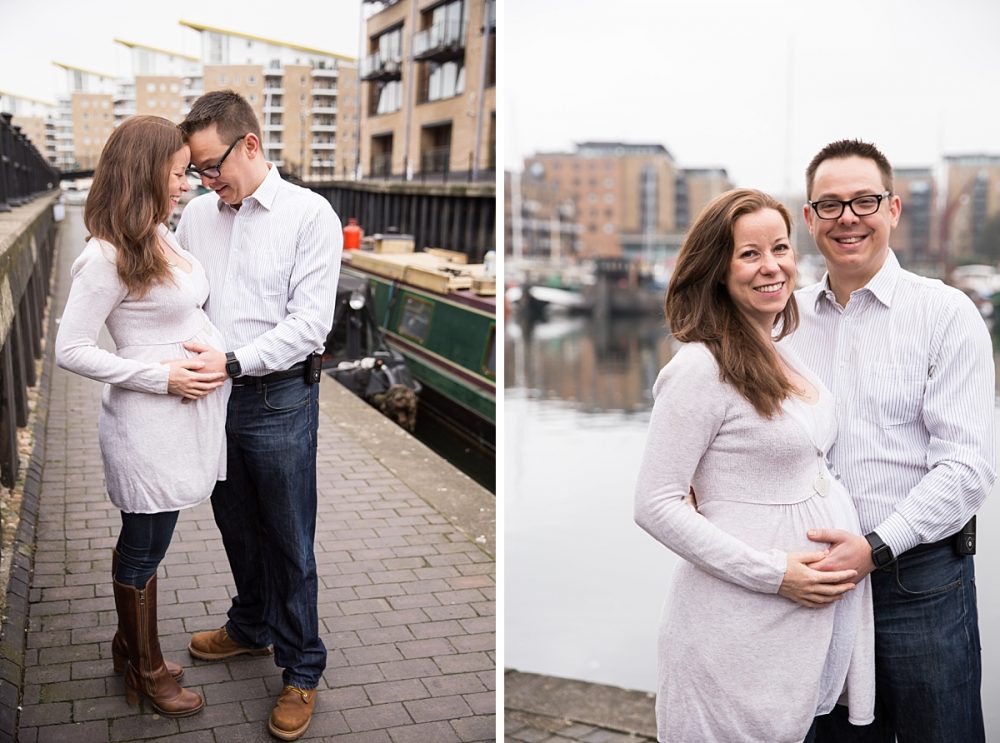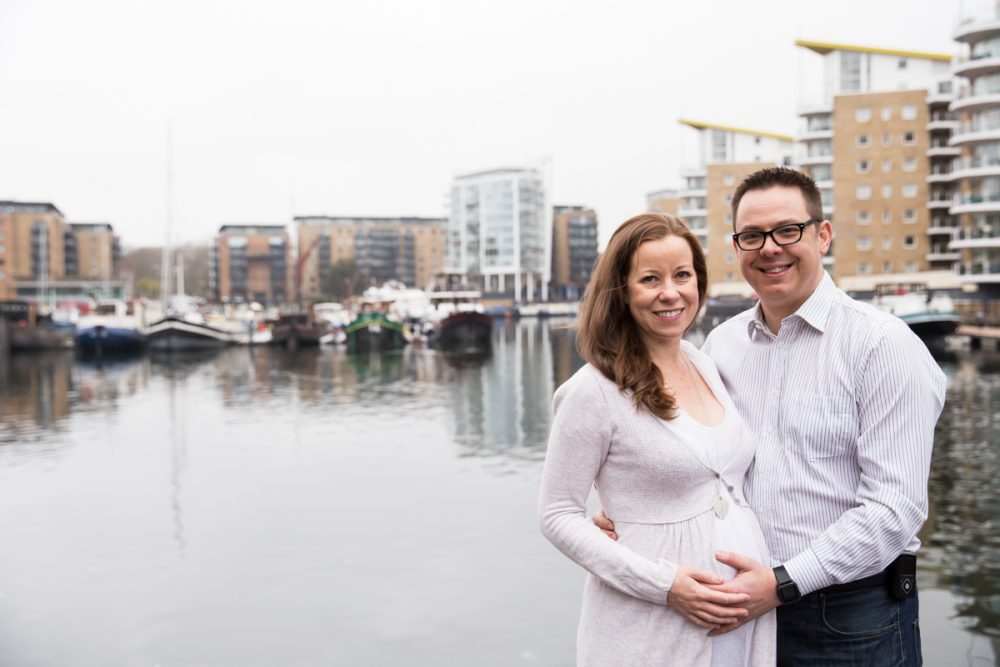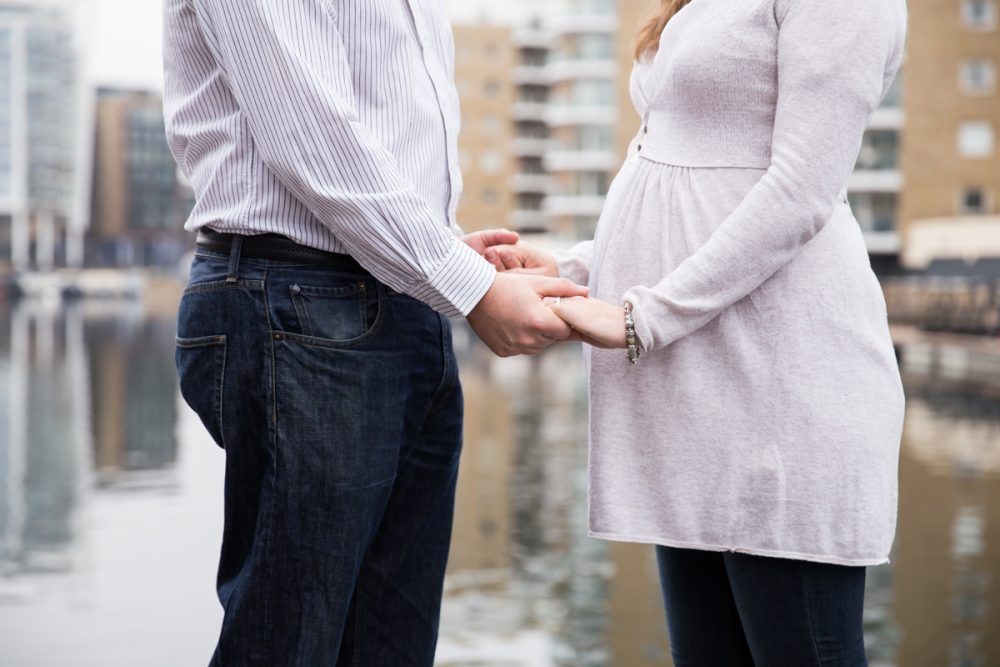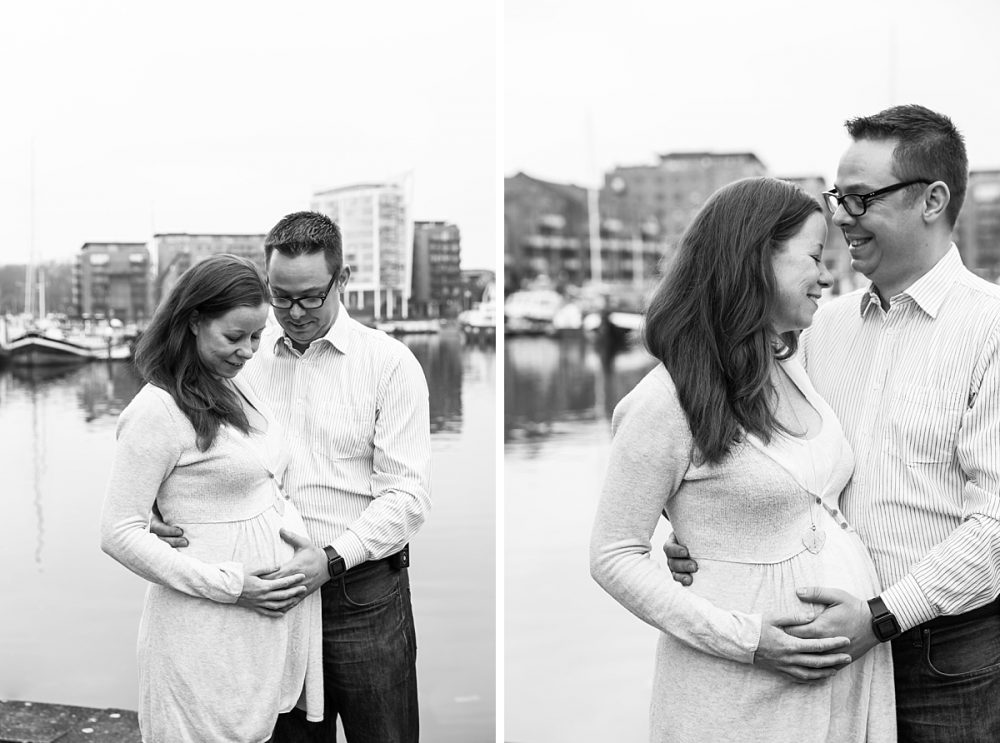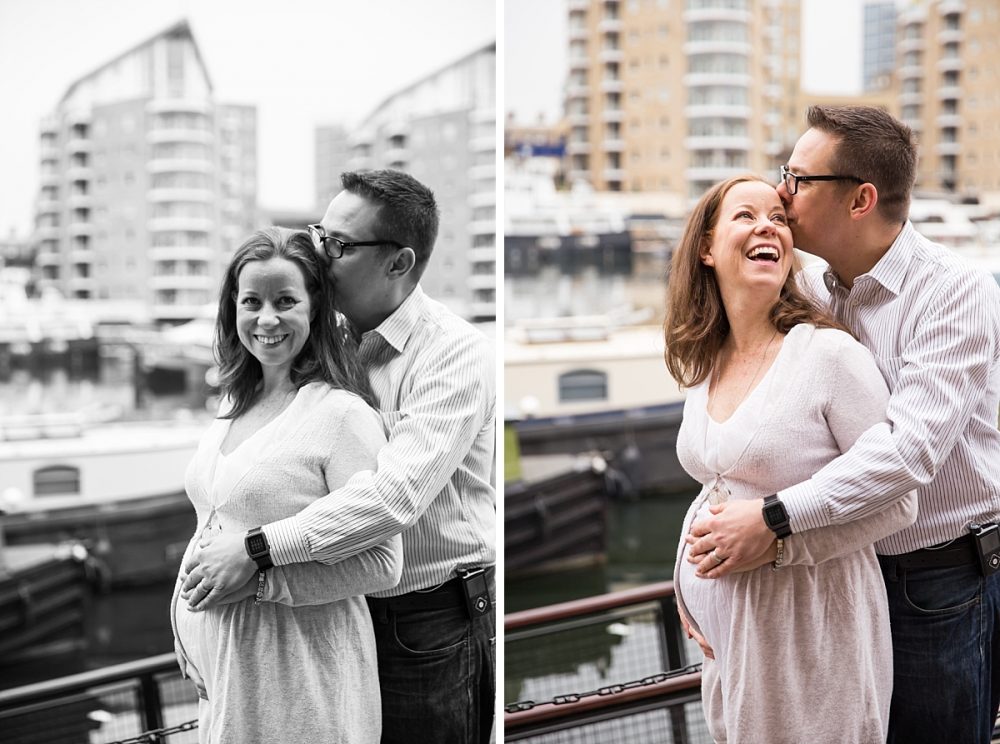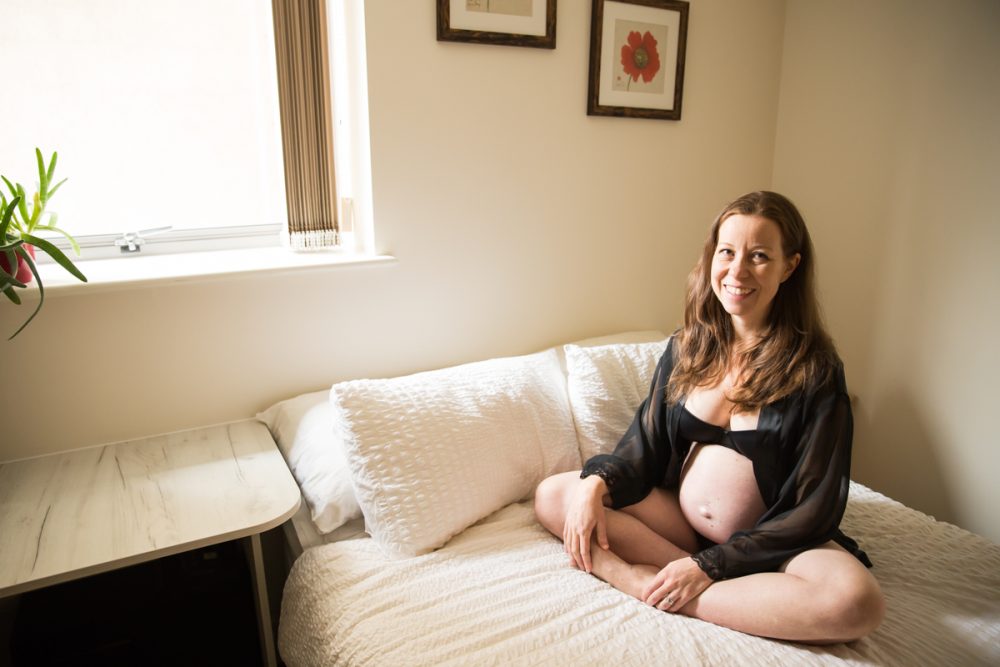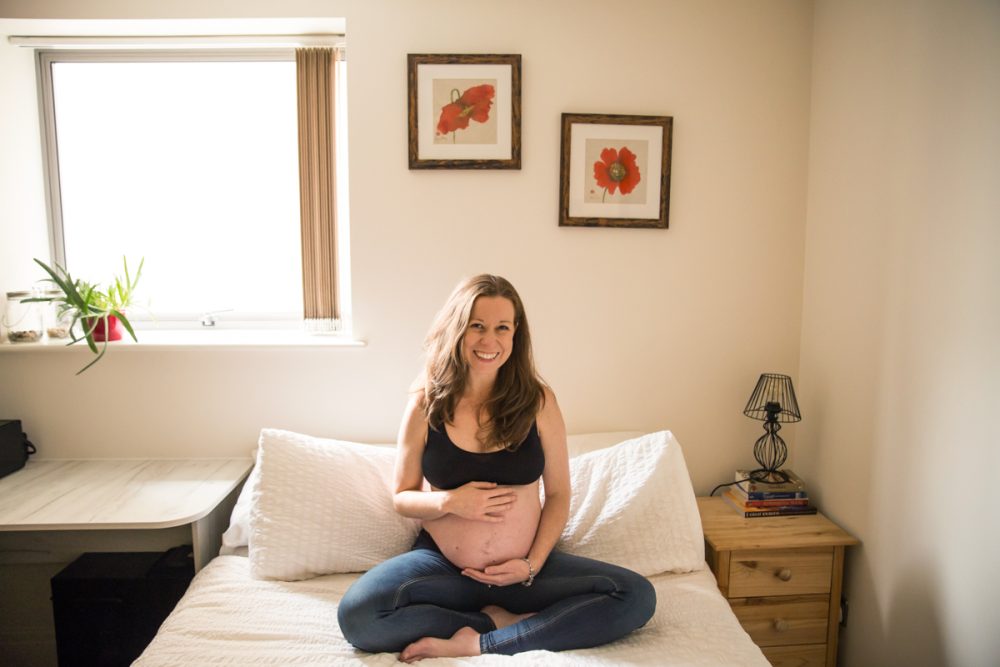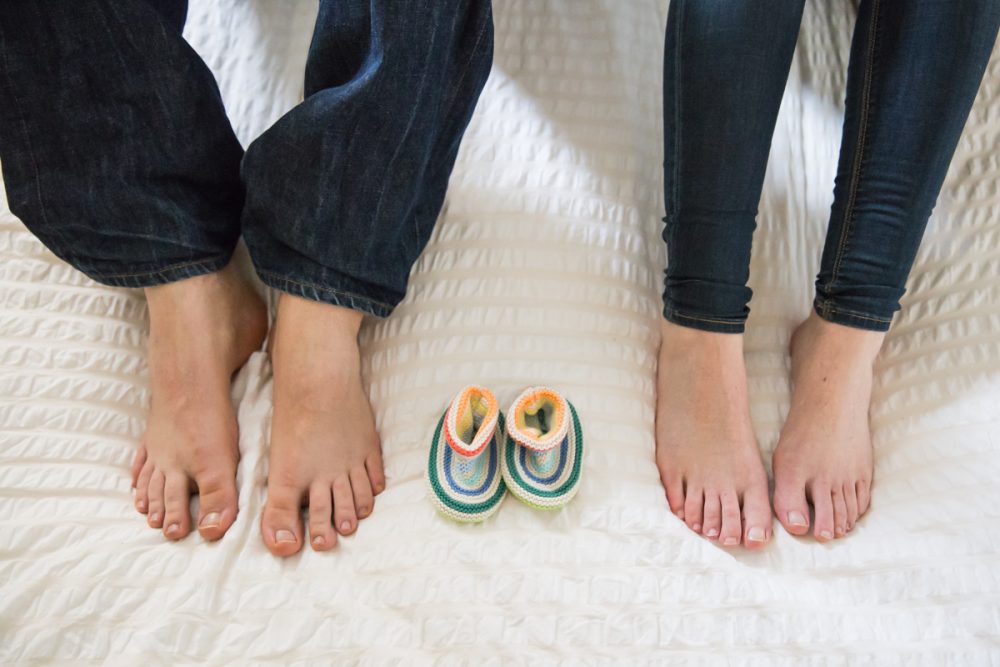 If you're considering a maternity photoshoot I recommend around 7 months as the perfect time for for a pregnancy photoshoot, as you get a beautiful bump and pregnancy glow. And in terms of what to wear, like Camilla you can opt for a mix of something close fitting that shows off your bump and some more intimate bare bump photos at home in jeans and a crop top. Other options include wearing underwear with a shirt or kimono-style dressing gown over it, or a long flowing dress you can open to reveal your bump, or twist to show it off through the fabric.
If you liked these London pregnancy photos you might also like to look at this at home maternity shoot. Whether your family is just starting and you want to celebrate the excitement of pregnancy or newborn moments, capture baby learning to sit and walk or create regular collections of your children as they grow up so quickly, I'd love to tell the story of your family. You can see more of my relaxed family photography here and if you'd like me to photograph your family as it grows please send me a message.