How to choose a song and tell your story, whether you're shy with two left feet or a pro who loves the spotlight. Here are my ten top tips for finding a first dance you can relax and enjoy, from a choreographed masterpiece to a private moment for non-dancers.
Planning your first dance is often left to the last minute, but it's a great opportunity to choose something unique and personal – and it's often where some of my favourite photos are captured. Maybe you can't agree on a song or you hate the idea of being the centre of attention. Maybe you're looking to include your story and culture or you want to perform a grand finale. Relax – there's a perfect first dance for everyone.
1. Choose a song that makes you smile
It can be hard to choose a song – it doesn't have to be romantic or even seasonal (my first dance was to "All I want for Christmas" and I got married in September!) just something that makes you smile. If it's hard to pick only one, try a mix tape with clips from all your favourites or even a song from each year you've been together. And if your tastes are totally different you can always go for rival playlists in a silent disco dance off!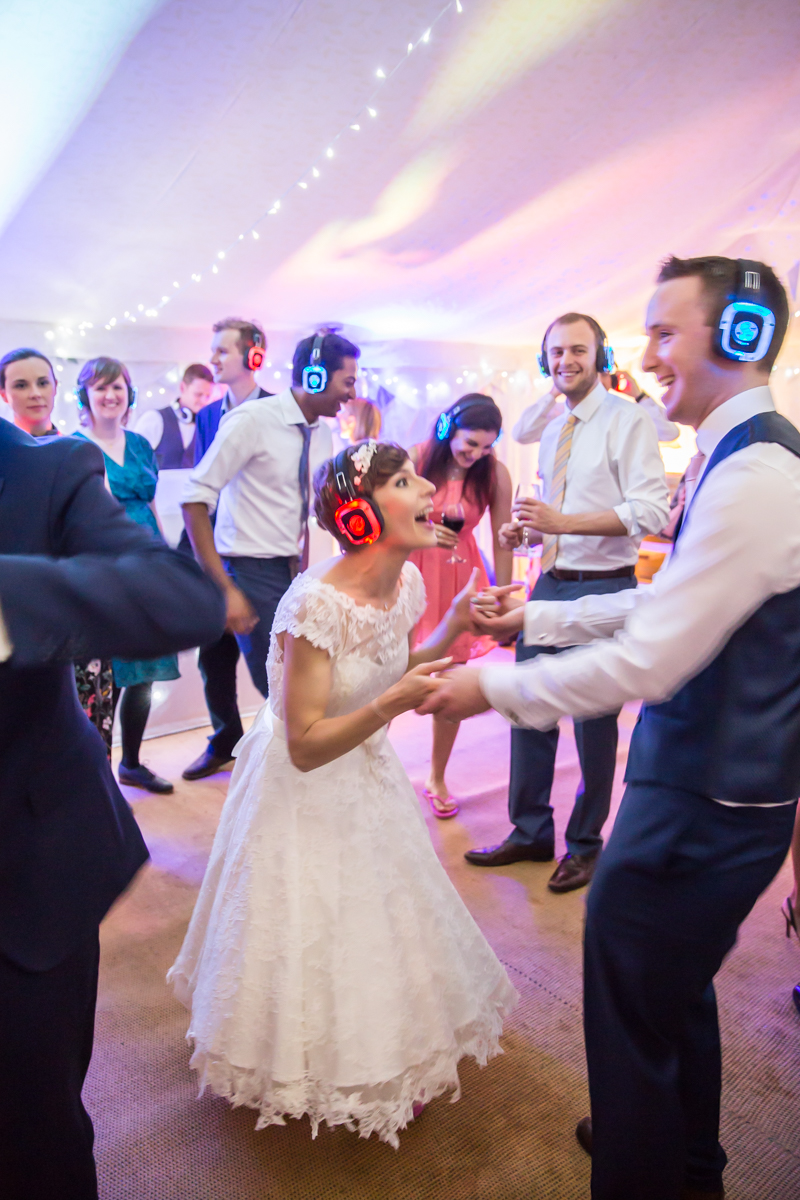 2. Embrace the romance
You don't have to be a dance professional to have a first dance – it's fine to just hold each other and enjoy the moment. Some couples feel more relaxed with simple steps to follow and there are many dance instructors who can tailor something just for you.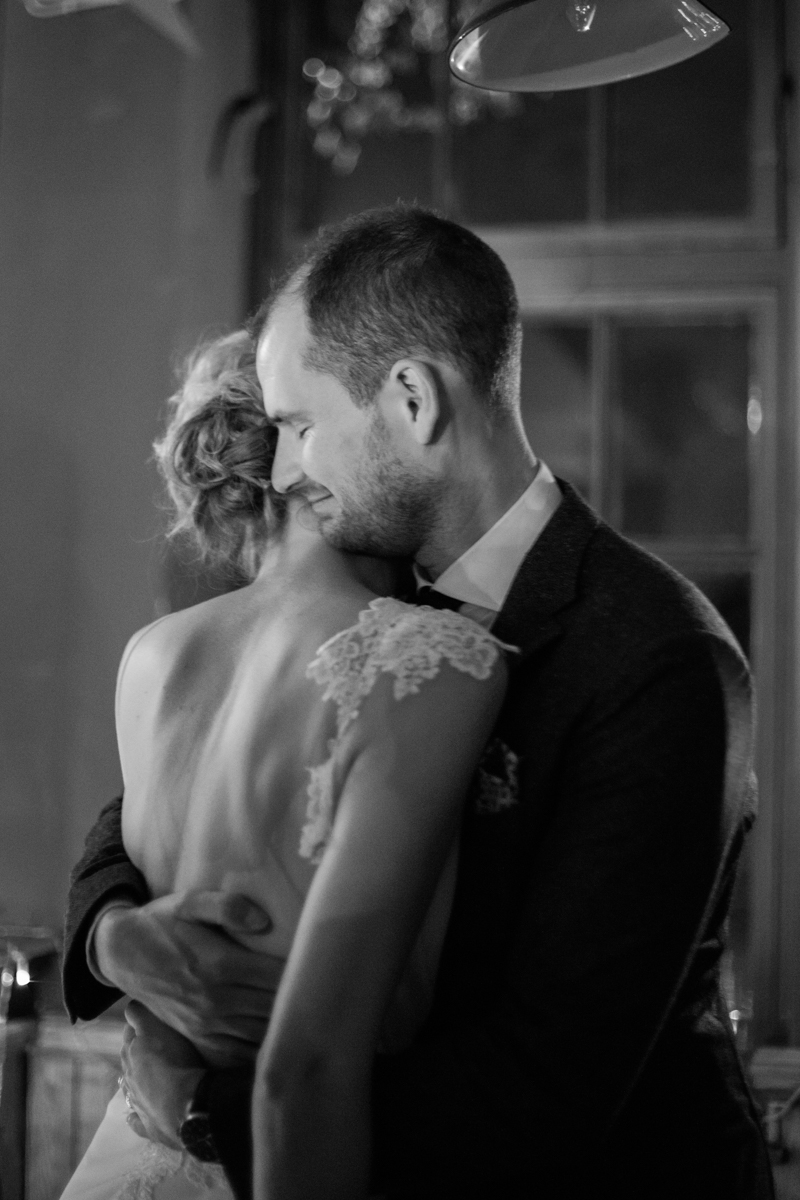 3. Go for it and laugh!
Who cares if you aren't 'Strictly' standard – just learn a ballroom hold, throw in the odd twirl, go for it and laugh your way through. Remember enthusiasm is both appealing and infectious – you'll soon have all your guests up and dancing!
4. Escape the spotlight
If you can't stand to have others watching, then how about a private first dance? Head into the ballroom before your guests or escape for a few minutes to dance under the stars.
5. Tell your story
First dances don't have to be all music – some couples have recorded voice overs telling the story of their romance. And you can even use props and act out your proposal.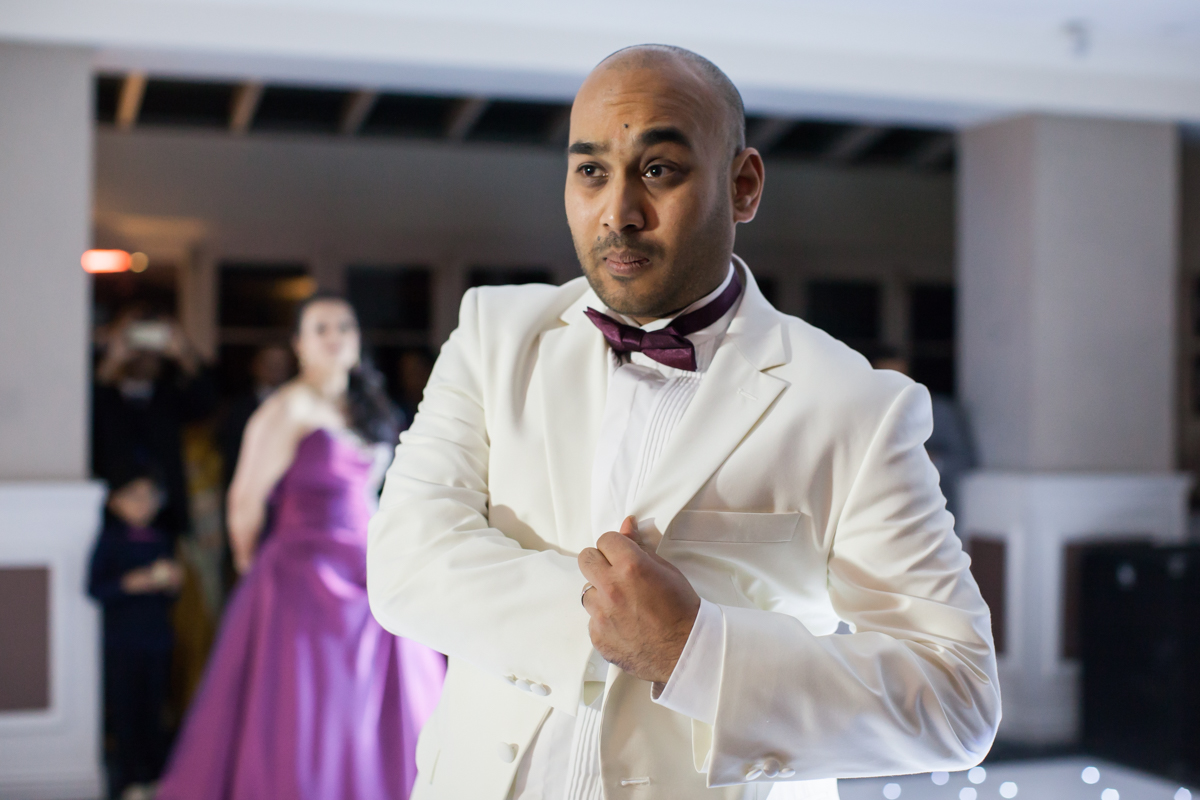 6. Showcase your culture
First dances can also be a chance to share your culture or passion – whether it's ceilidh dancing with a folk band, showing off some salsa style or breaking out your best Bollywood moves.
7. Involve your wedding party
Consider getting your wedding party to join you for a conga line, a choreographed group dance or get everyone on their feet and dance and dazzle your way through the crowd.
8. Let the little ones shine
Little guests always add cuteness and often steal the show.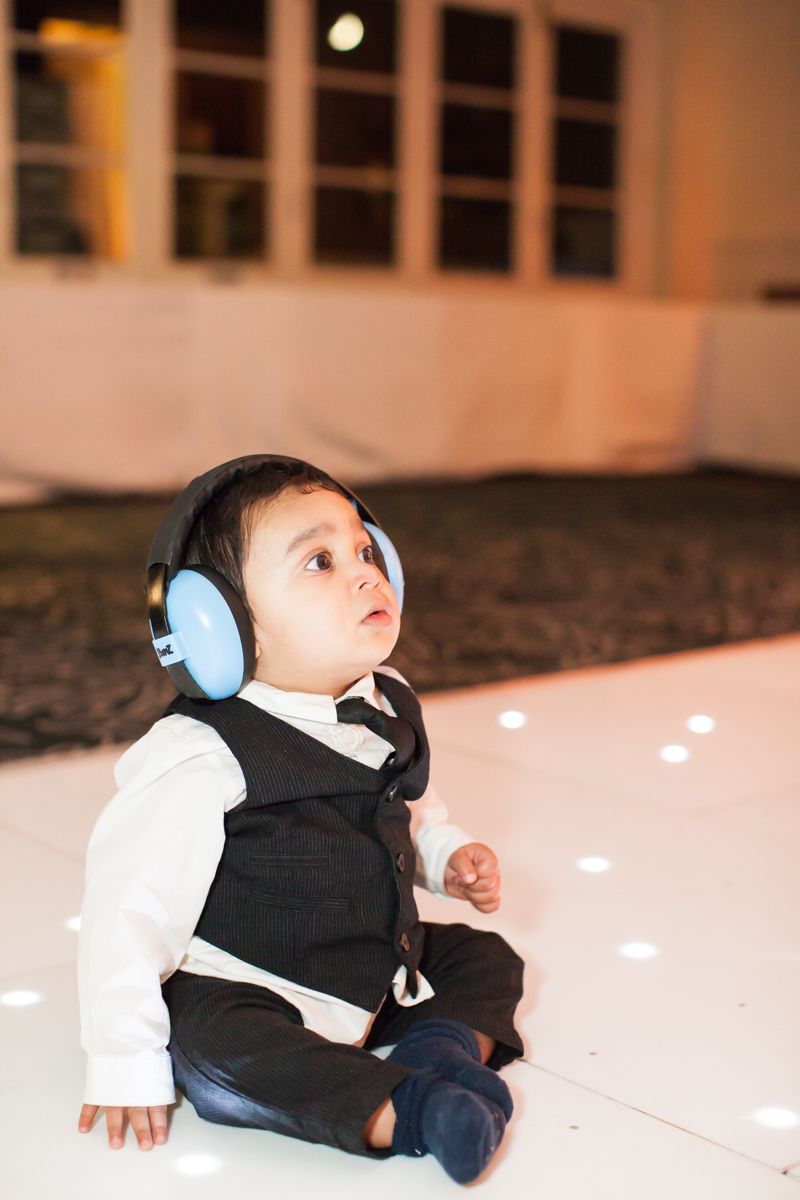 9. Solo spots
For those with killer moves, keep everyone's eyes on you and step into the spotlight for a solo.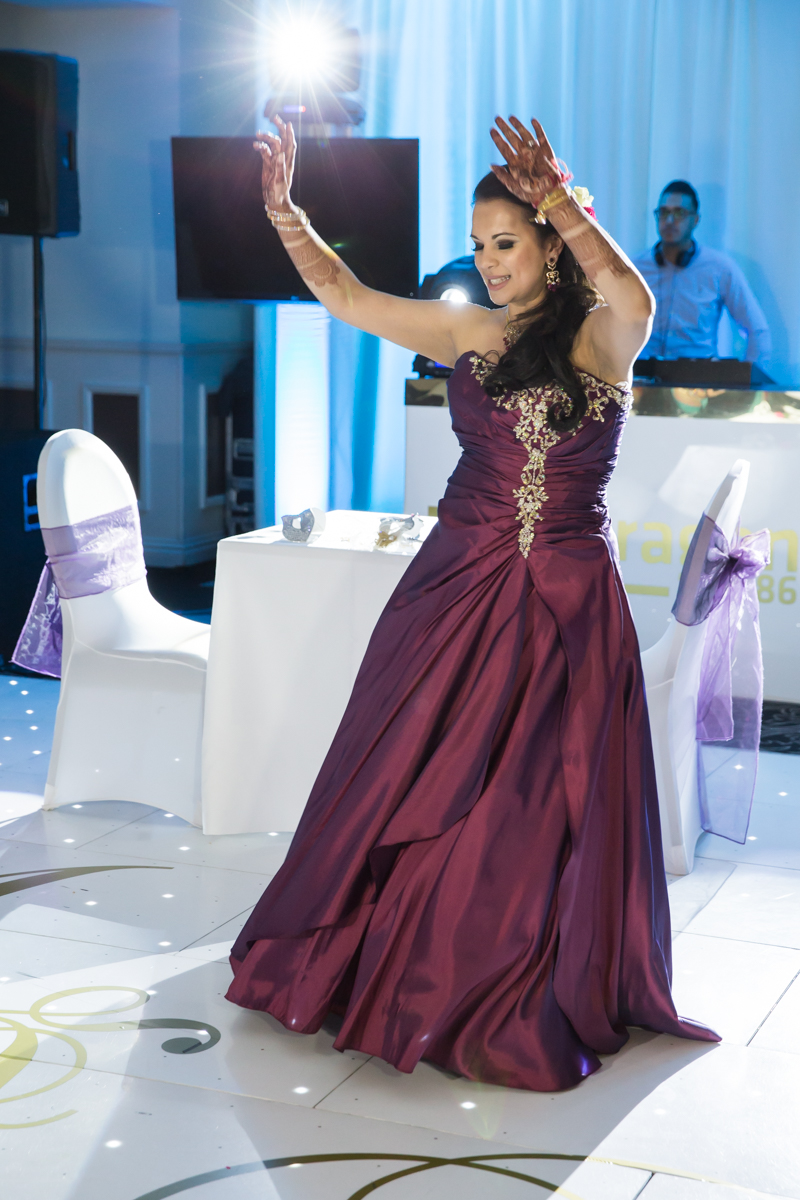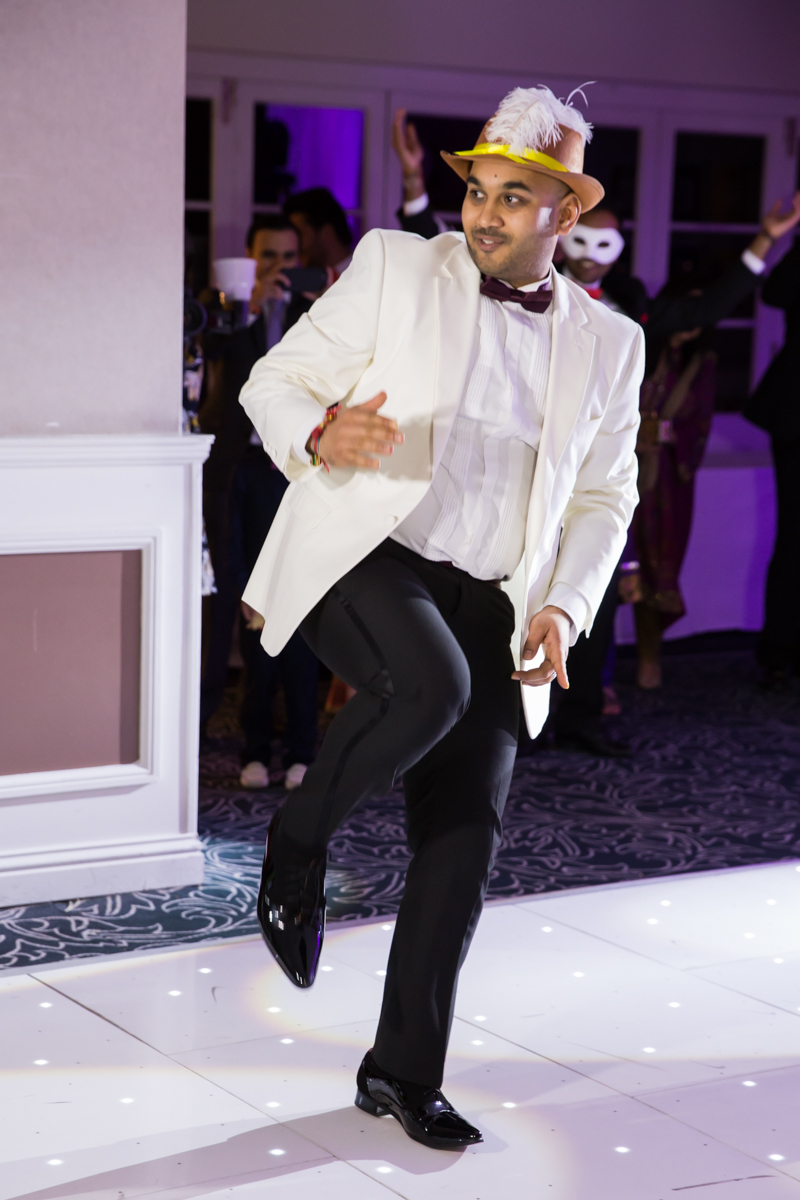 10. Grand finale
Want a first dance that no one will forget? Take centre stage with dramatic twirls, streamers and confetti canons – end with a kiss, or sweep your bride right off her feet.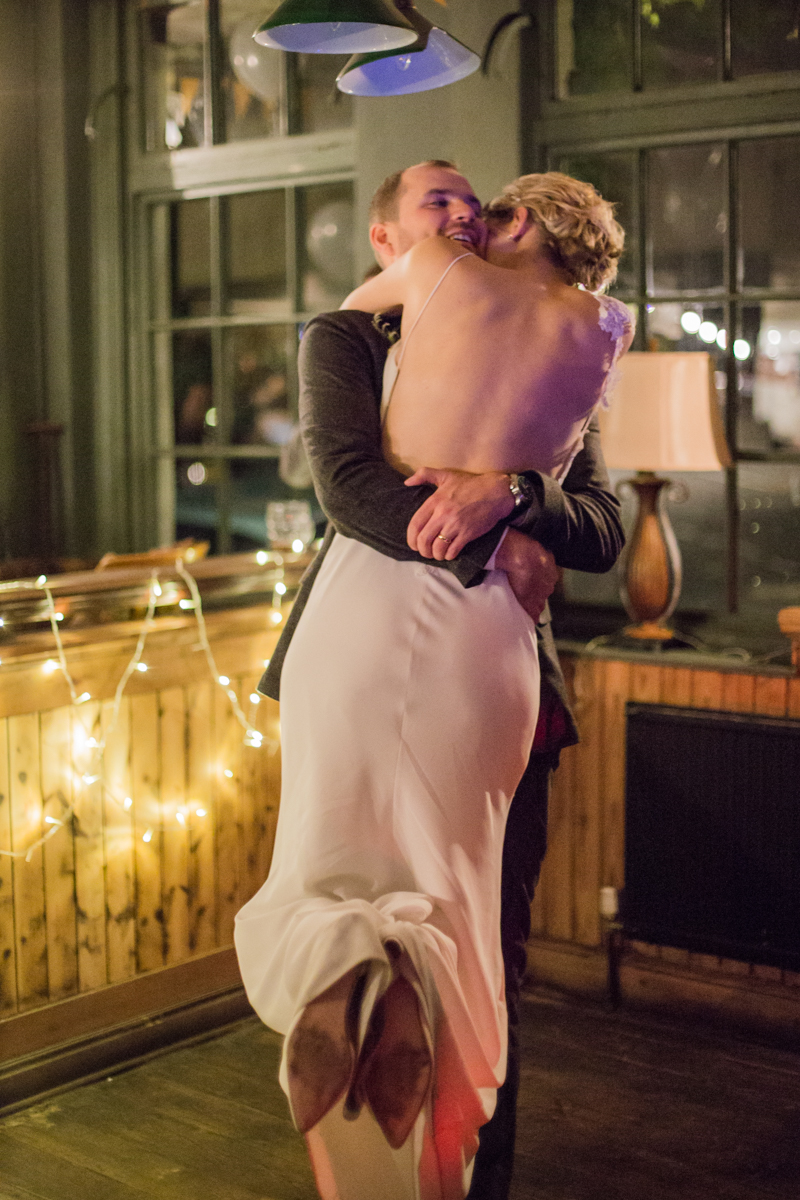 Good luck finding the perfect first dance to suit your personality!
And if you're looking for a wedding photographer who loves weddings where personality shines through, I would love to hear from you. Let's tell your story.