Just engaged? Congratulations! Wondering how to plan a wedding? Beginning to plan a wedding can feel a bit overwhelming & sometimes couples don't know where to start. I've put together the 5 first steps to help you start planning your perfect wedding…
How to plan a wedding – where to start
First – Celebrate being engaged!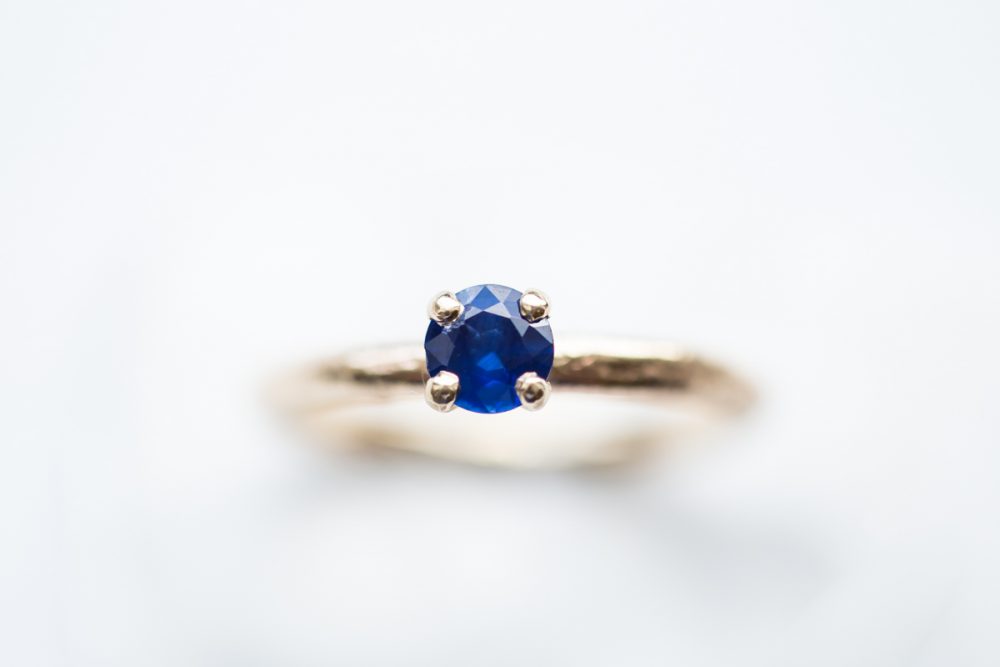 Don't feel pressured to rush into wedding planning – it's fine to take time to just celebrate your engagement! Maybe you plan an engagement dinner or party, choose to have an engagement shoot so you have gorgeous portraits to share your news on social media or perhaps you want to just admire & photograph your ring (check out my top tips for how to get the perfect photo of your engagement ring) – I know I was happily distracted by the sparkle on my left hand for ages!
Second – How you want the day to feel
The next thing to do, when you're to start planning, is to really think about how you'd like your wedding to feel and what's important to you. Remember there are no set ways you have to get married – so think about how you'd like to celebrate. There may be some wedding traditions that feel just right for you and other traditions you're excited to break. Maybe you want a outdoor celebration or a chic city wedding, maybe you're really excited about the flowers or maybe for you it's all about the band and a relaxed festival feel reception. Perhaps you want a big formal dinner or quirky street food trucks, perhaps you want to include your pets in your wedding or perhaps you want to jet off for a destination celebration somewhere stunning. In terms of how to plan a wedding I think this is the most important step – so let yourself picture the day and how you'd like it to feel.
Third – Plan your guest list
This might feel odd to come next, but without at least an idea of whether you'd like 5, 50, 500 guests – or none – then it can be tricky to imagine your wedding or make sure that the venue you pick is able to hold that many. Here are some top tips for wedding guest lists in case you're finding this bit of wedding planning tricky. At the moment it may be that you're considering a smaller wedding – these can be really special and I've put together my top tips for small wedding planning to help.
Fourth – Venue hunting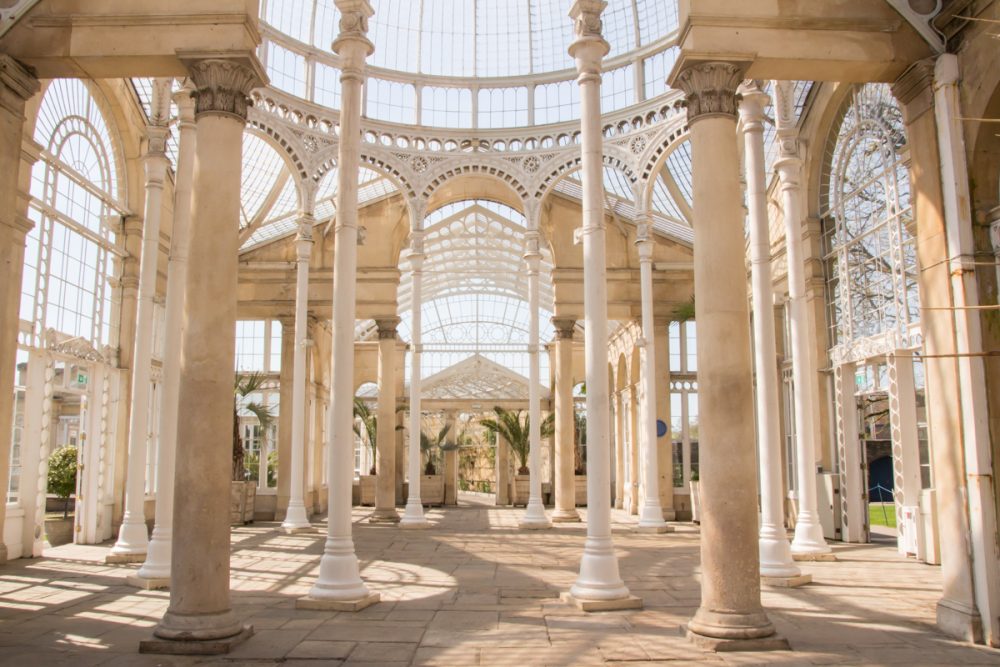 The venue you choose has a big impact on the way your day will look and feel – it's also a really exciting part of wedding planning! Whether you're looking for somewhere local or somewhere far-flung, a religious building or a woodland clearing, a glasshouse wedding venue, a country house or town hall be sure to check their capacity and pricing as well as how it looks and feels. I've put together my top tips for choosing a venue to help you in your venue hunting.
Fifth – Set your wedding date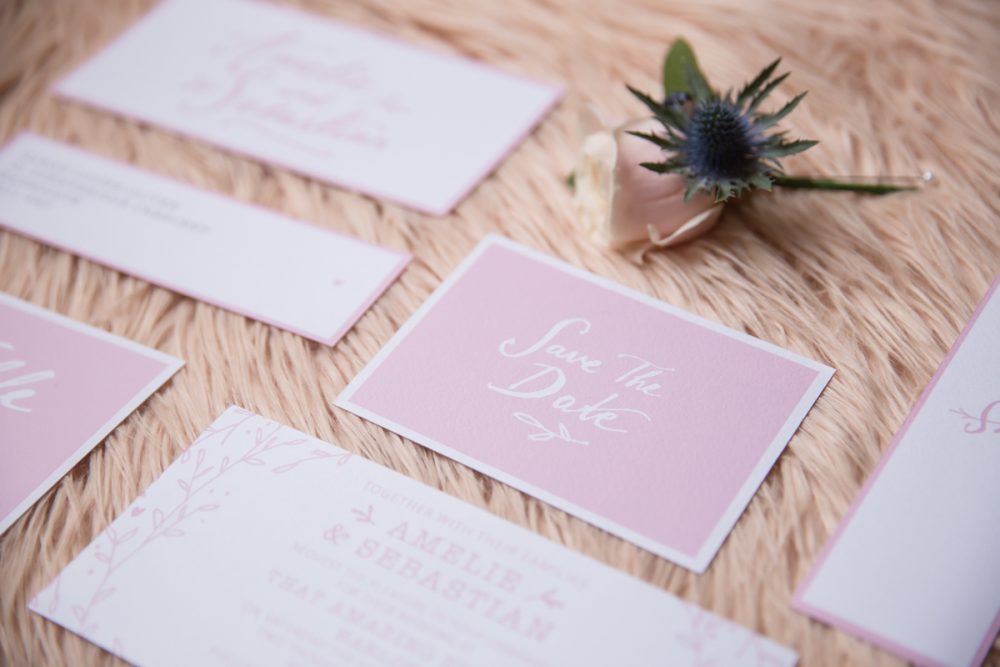 So once you've celebrated being engaged and taken time to think about how you want the day to feel, you've thought about who you want to be there with you and found a venue that fits it's time to save the date! The availability of the venue will obviously be important, but I also think it's worth considering seasons, sunsets and flowers – see my checklist for choosing your wedding date.
***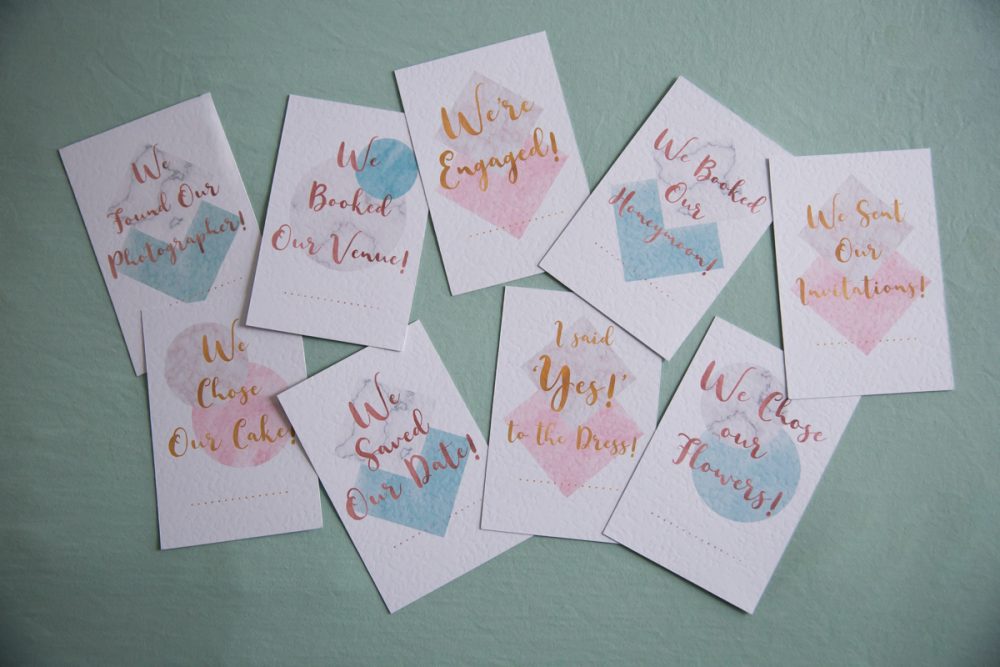 Now you may find it works better for you change the order – for example if your situation means you only have a very limited range of dates or if you've always had your heart set on a specific place – and that's totally fine! Try not to get too caught up in "having to plan a wedding a certain way" – remember it's all about you. (And if you want these gorgeous wedding milestone cards to help celebrate each step of the way you can get them from super talented wedding stationery designer Katherine at Giftast).
I hope this helped you feel confident that you know how to plan a wedding! Once you've booked your venue, then the next step is to book your registrar, celebrant or religious officiant – and then you can start thinking about your wedding photographer! I'll be blogging next month about how to choose the right wedding photographer for you – to get it direct to your inbox you can sign up for email updates at the bottom of this page. Or if you can't wait, then I talk you through this in my webinar on how to get relaxed, natural wedding photographs that tell the story of your day or of course you can always send me email – I'd love to hear from you.