Lizzie & David's wedding was planned around St Josephs Roman Catholic Church in Highgate where Lizzie's parents and her brother got married, then The Vine wedding reception. I'd been lucky enough to photograph her brother's wedding and knew how much the church meant to the whole family. So when a few days before the wedding Lizzie was told there was scaffolding filling the church she was worried and upset. We considered drapes, or flowers but in the end Lizzie & David decided to embrace the scaffolding. It didn't look the way it had for other family weddings under the high domed roof and beautiful painted ceiling, but it was the same place with all the meaning that this brought – this time with soaring scaffolding like an art installation. Strangely, before they'd found out, they'd chosen for a reading Seamus Heaney's poem 'Scaffolding' – which fitted perfectly!
Lizzie chose a stunning dress from high street brand Monsoon, coupled with a perfume she'd found when she lived in Spain and reminded her of her time there. She ordered personalised socks with a secret message on their soles as a wedding gift for David which he wore on the day. After the church ceremony there were family photos full of laughter in Waterlow Park, before a walk and some portraits in the gardens. The family arranged for a surprise confetti greeting at The Vine wedding venue – a local pub where they had their reception. A lot of thought had been put into the family speeches (highlighted index cards were in use!) and they caused much hilarity, before they cut their simple white M&S cake. As a shy couple (which you can read more about in the blog of their engagement shoot), they decided not to have a first dance in front of their guests, but instead had a private first dance under the chandeliers.
I thought the simplicity of their day, the importance of family and the way they decided to embrace the scaffolding made this wedding one of the sweetest I've captured.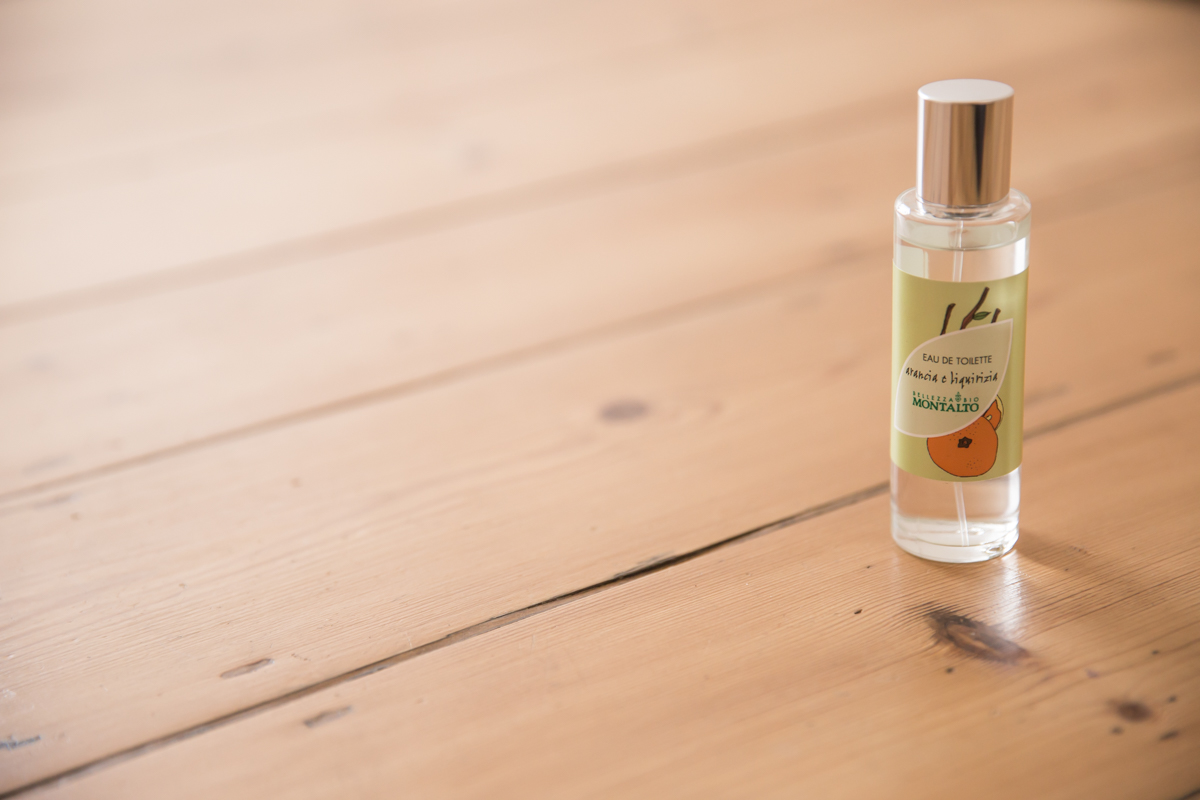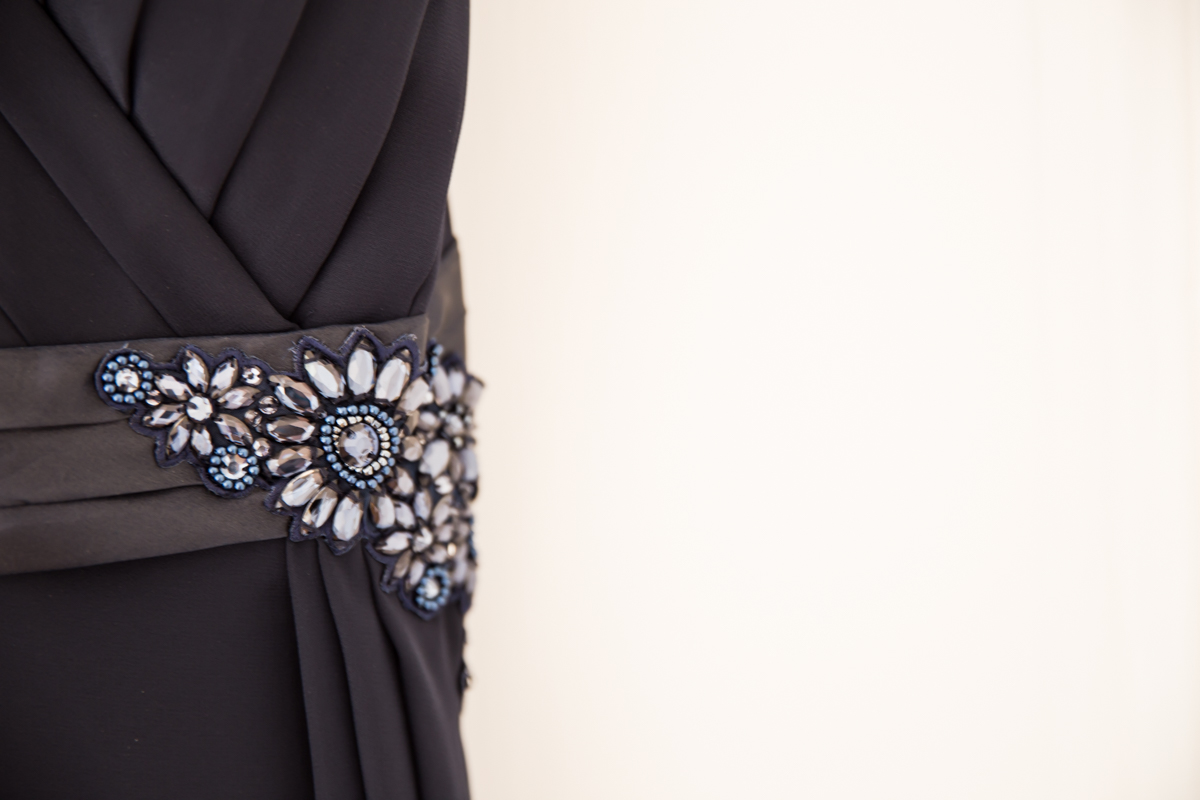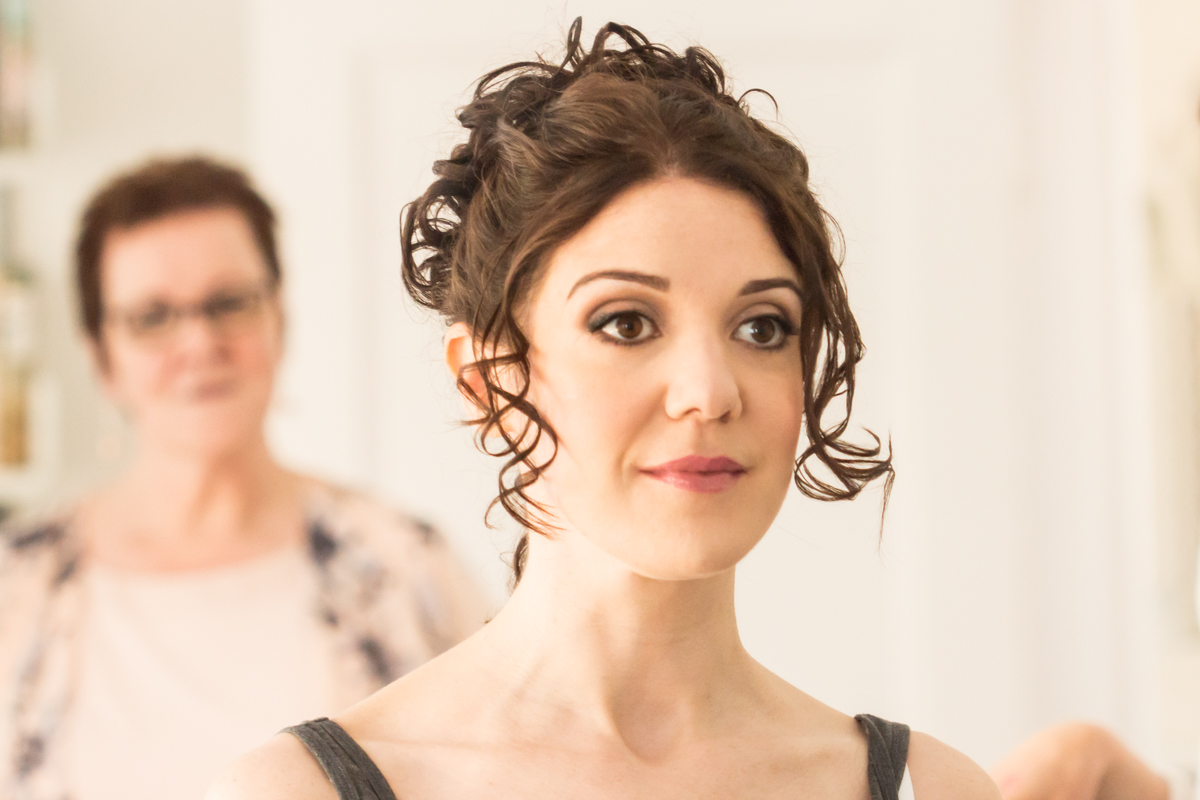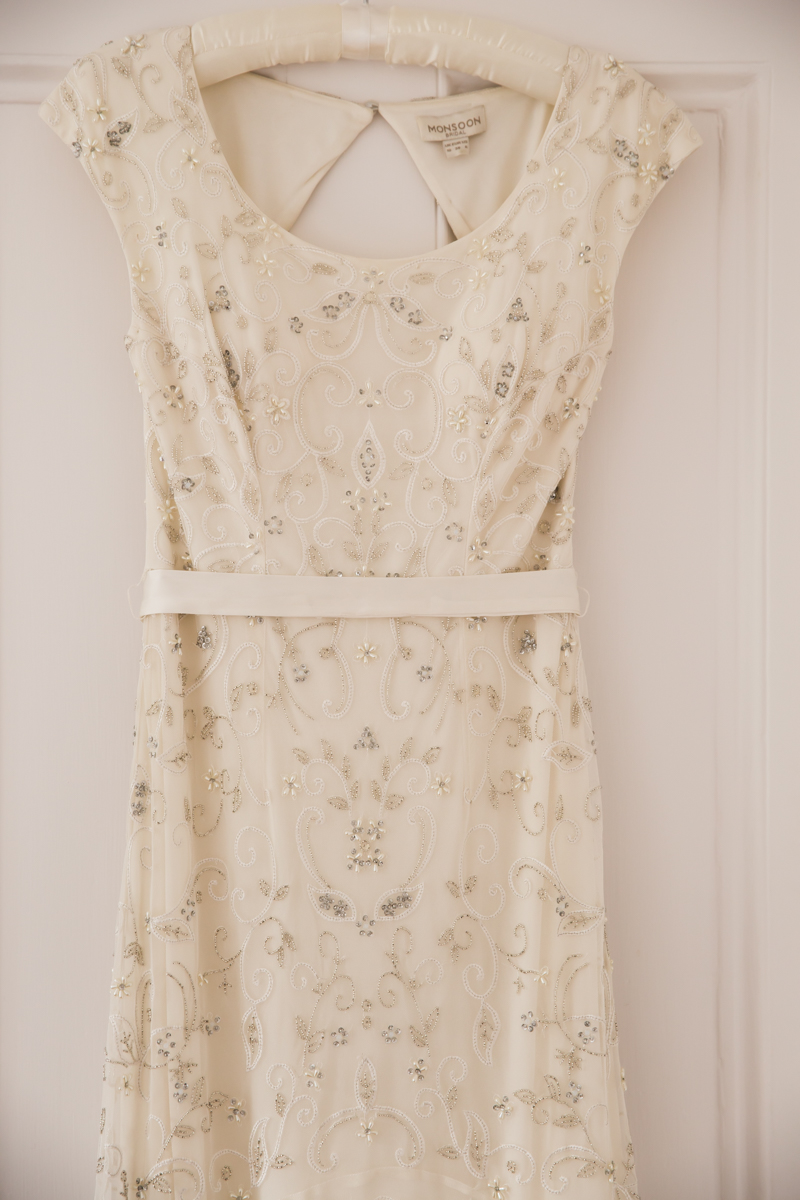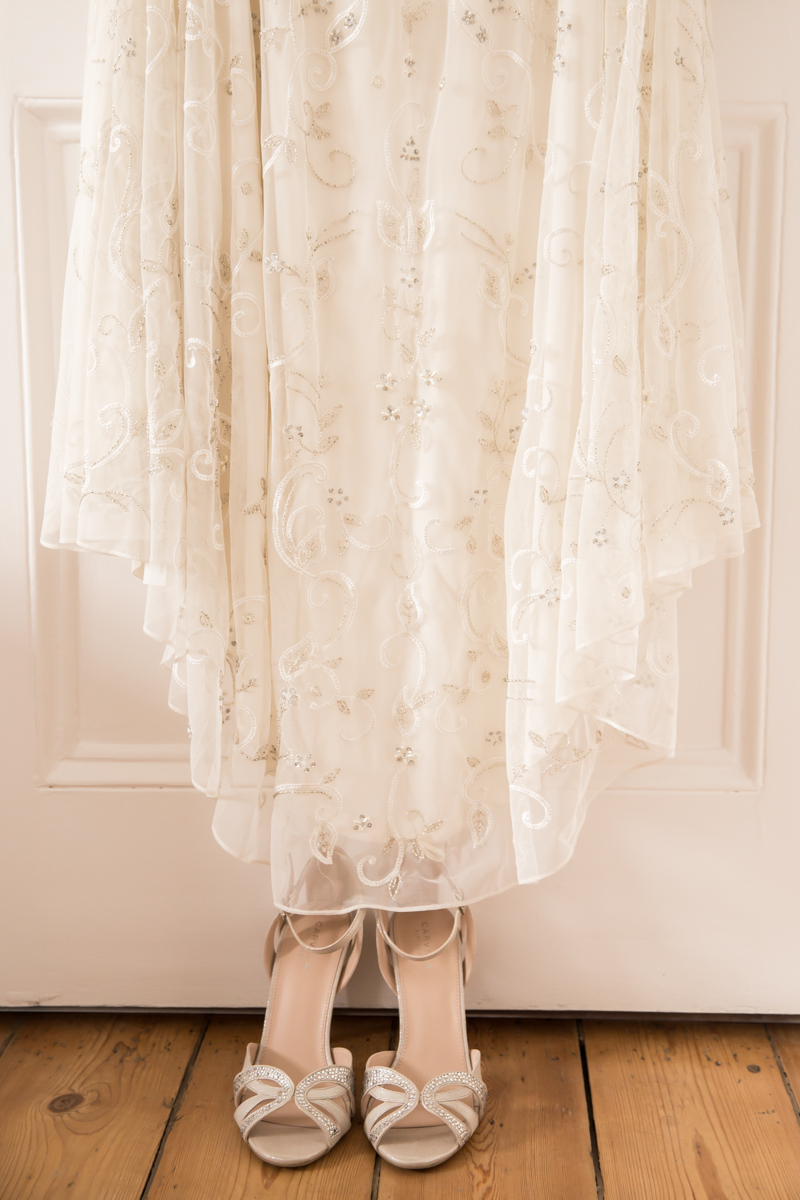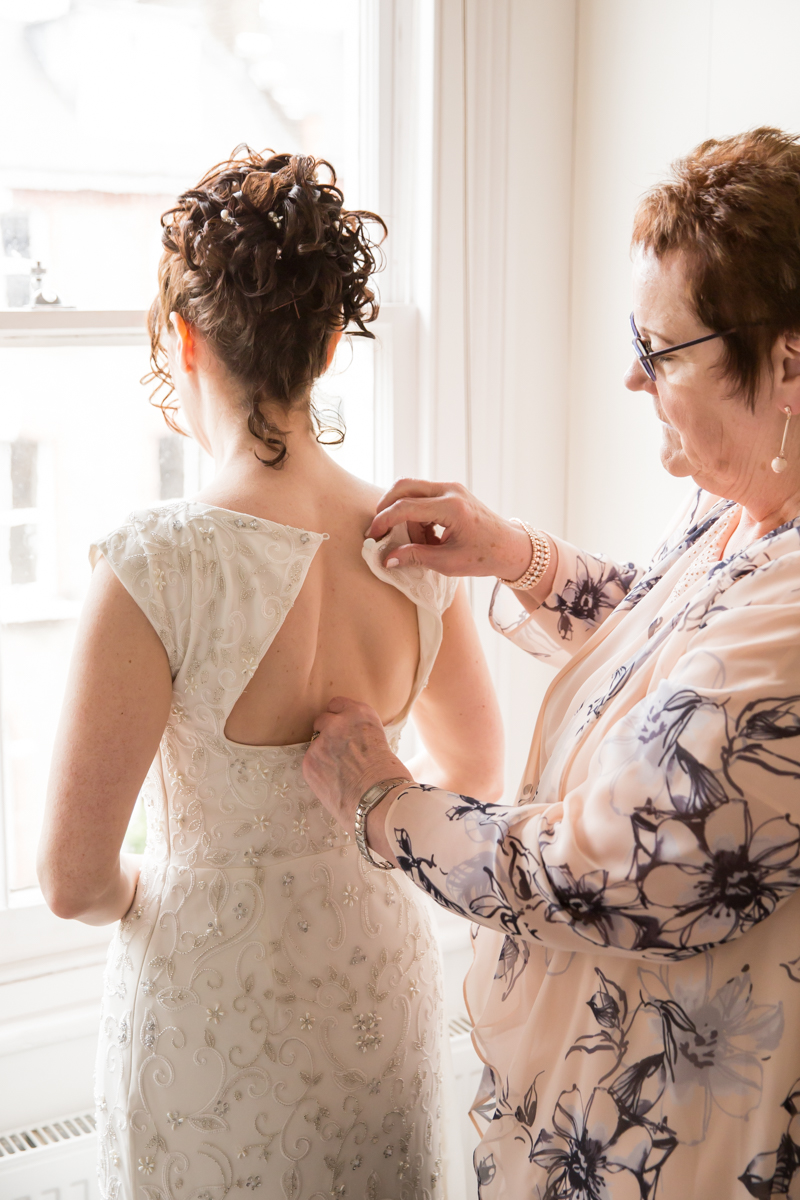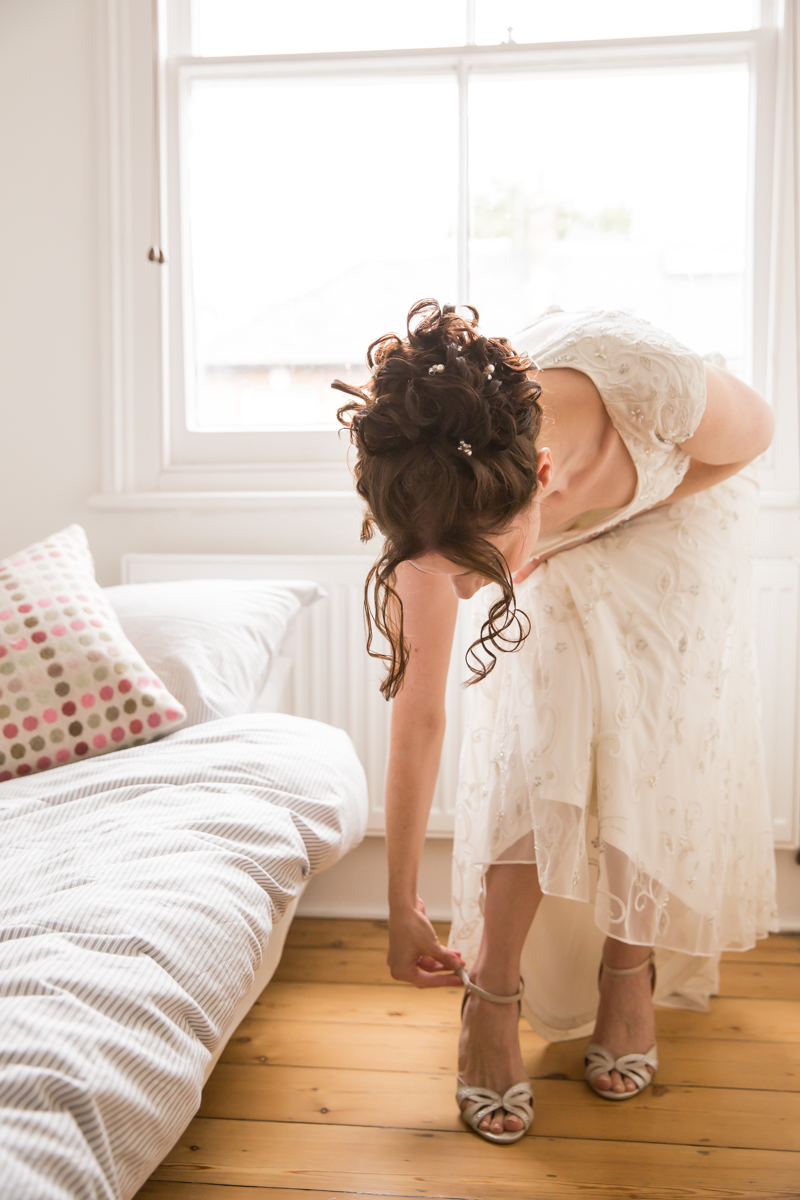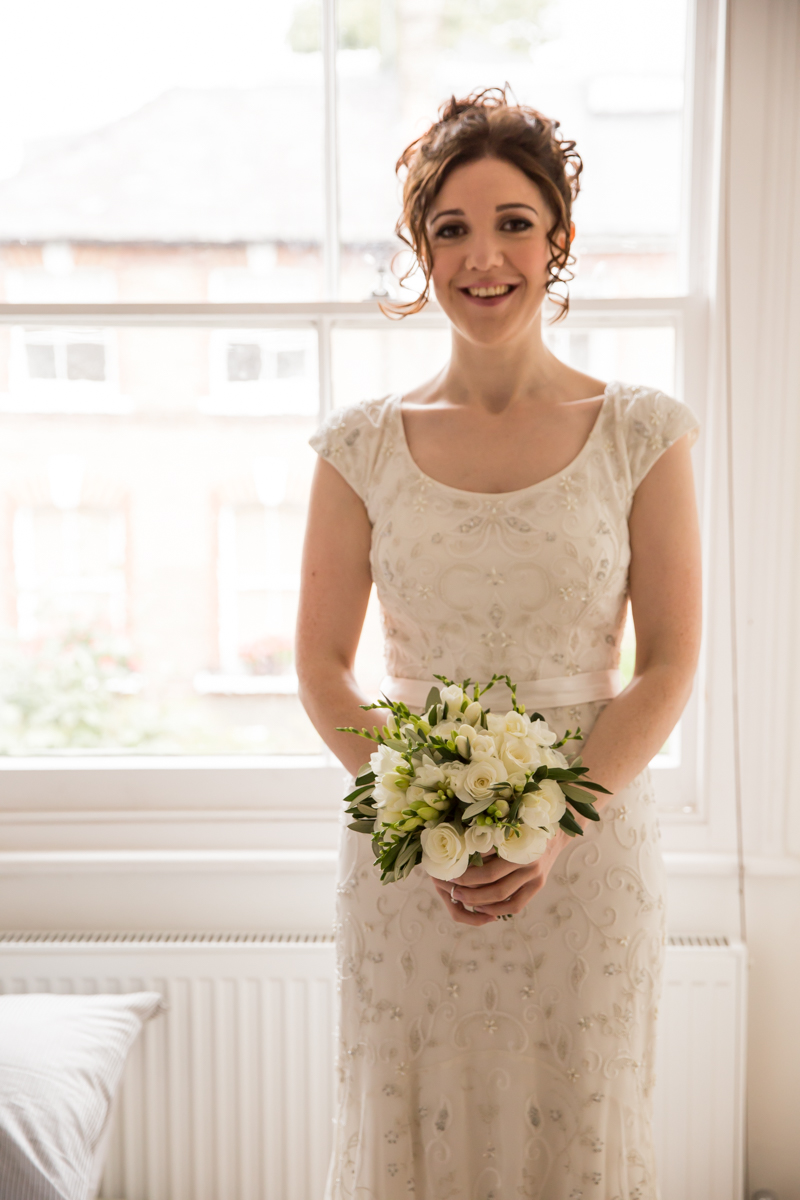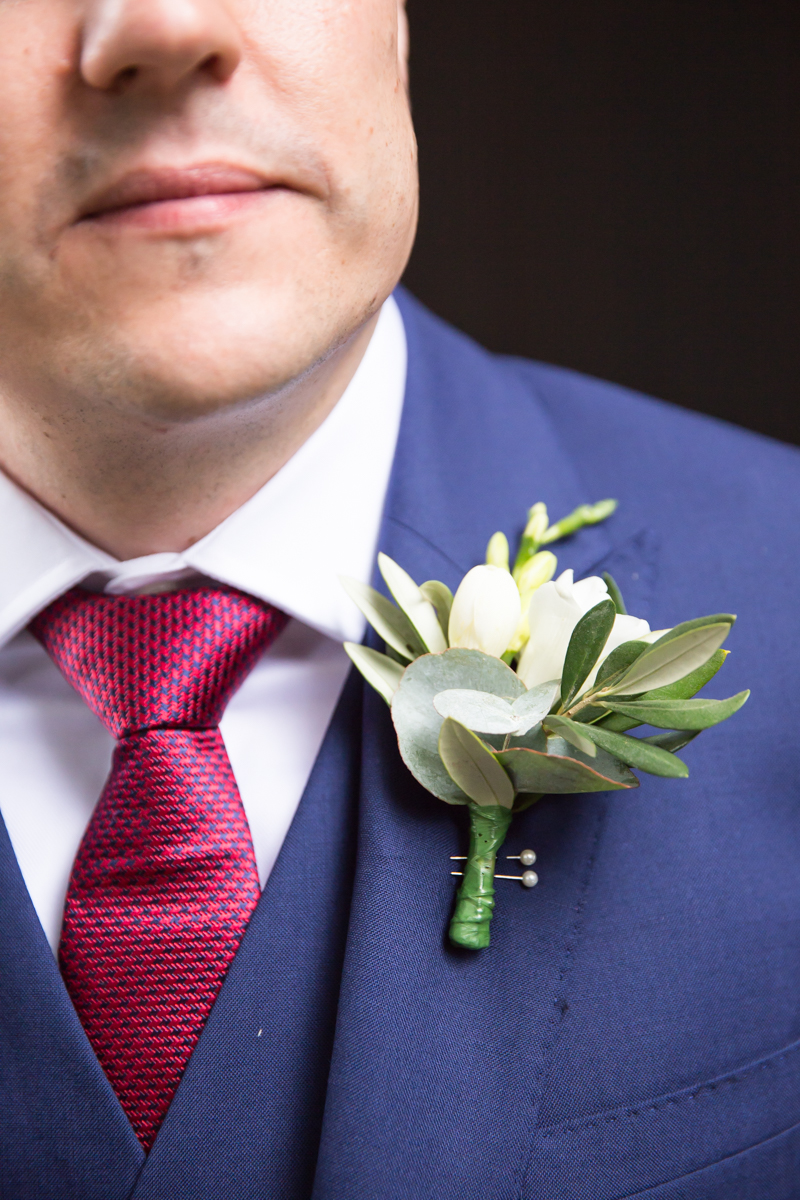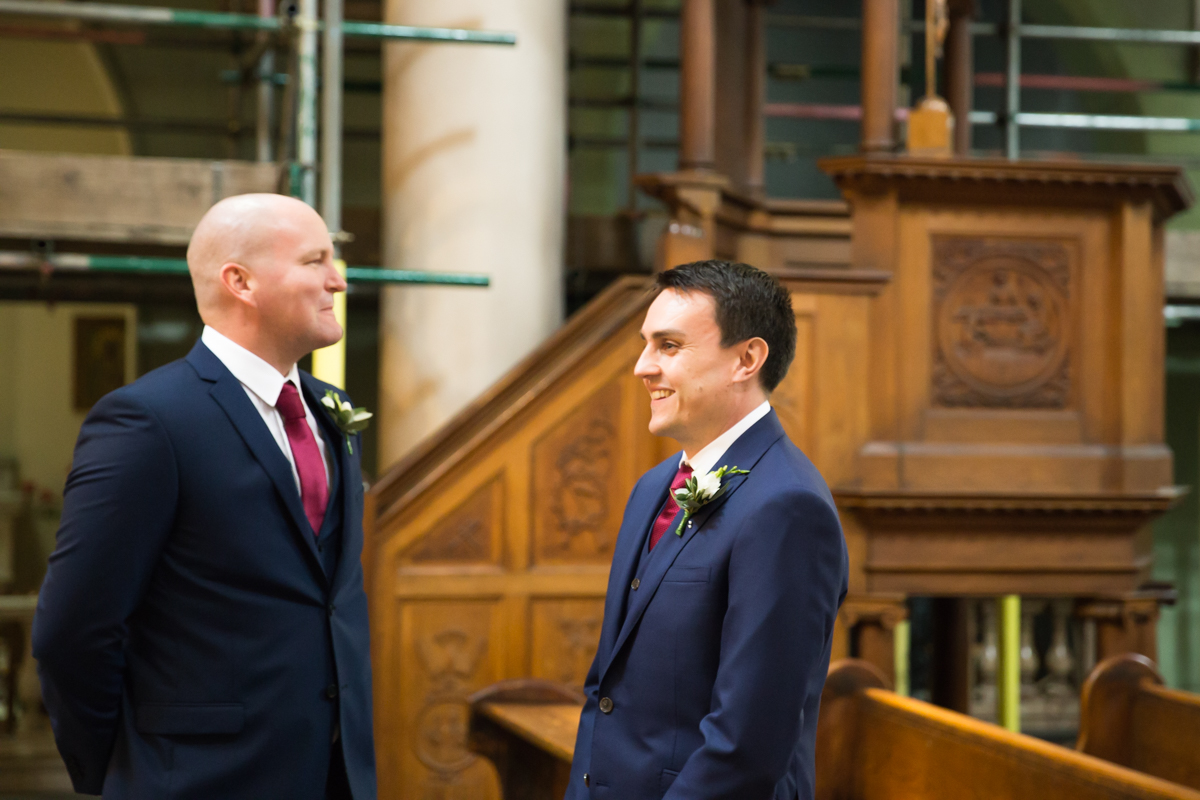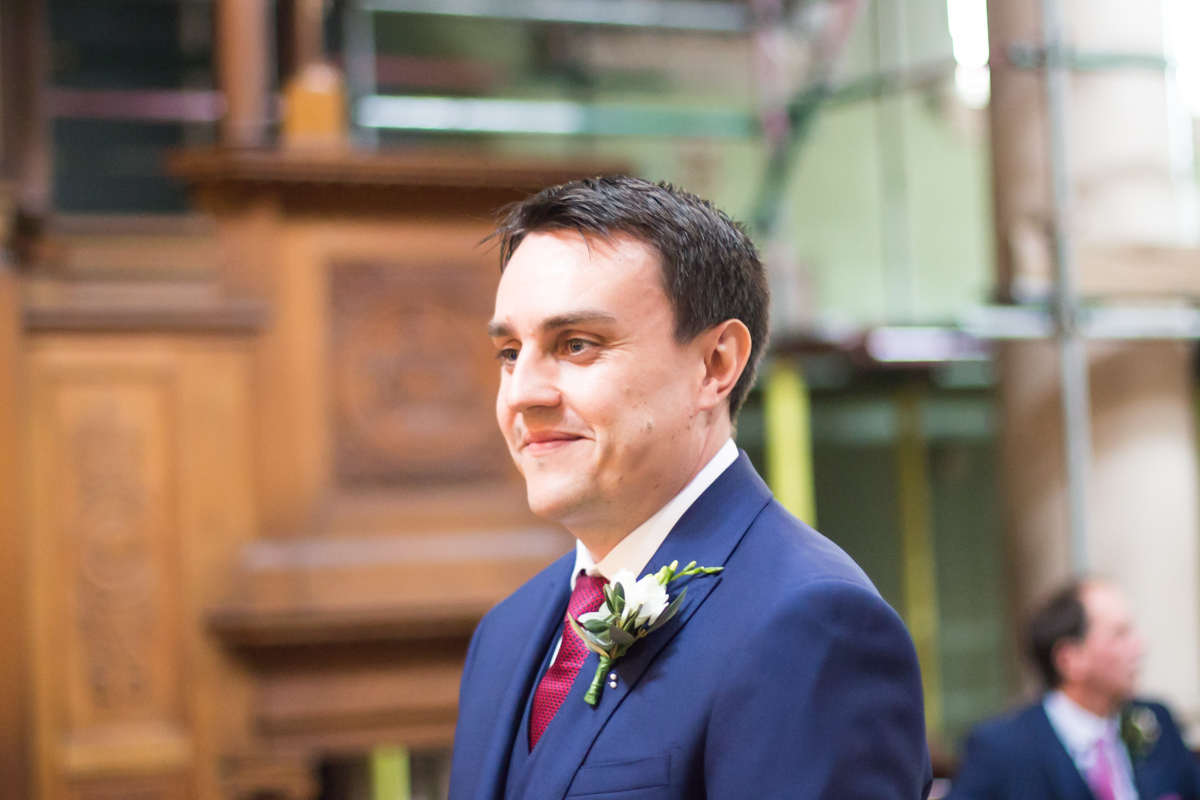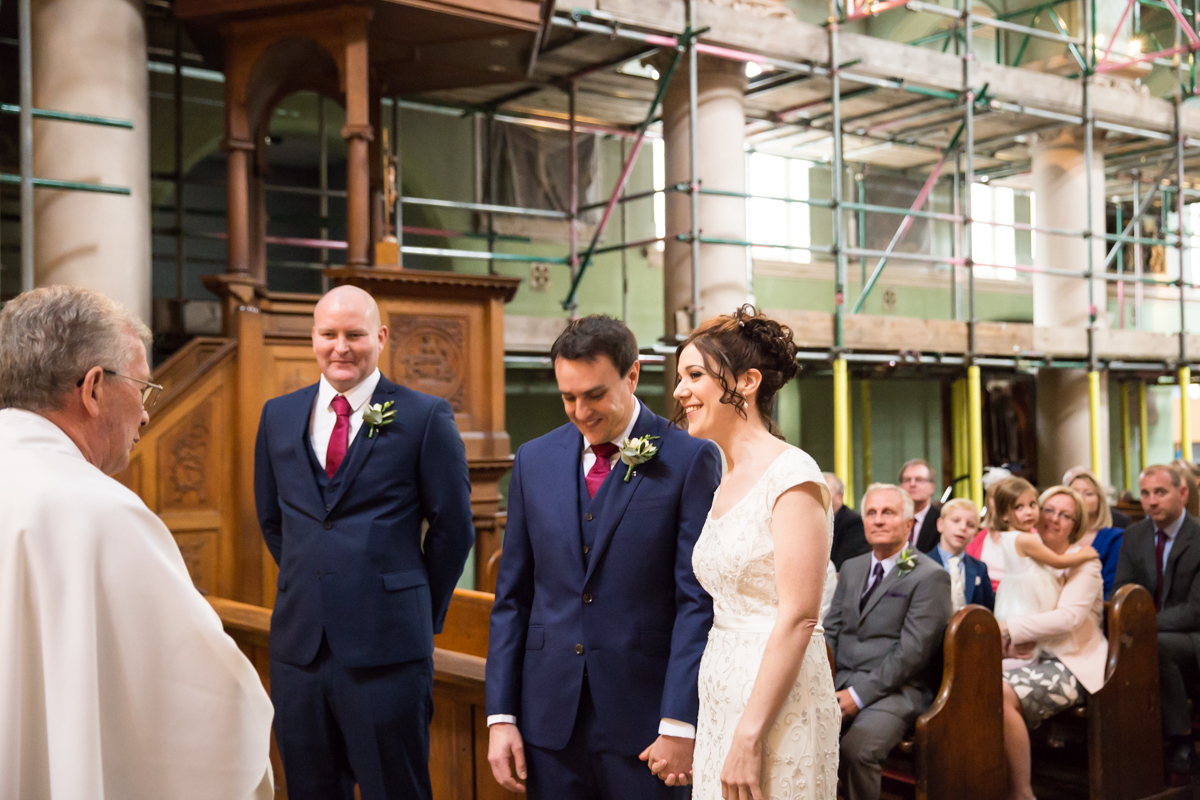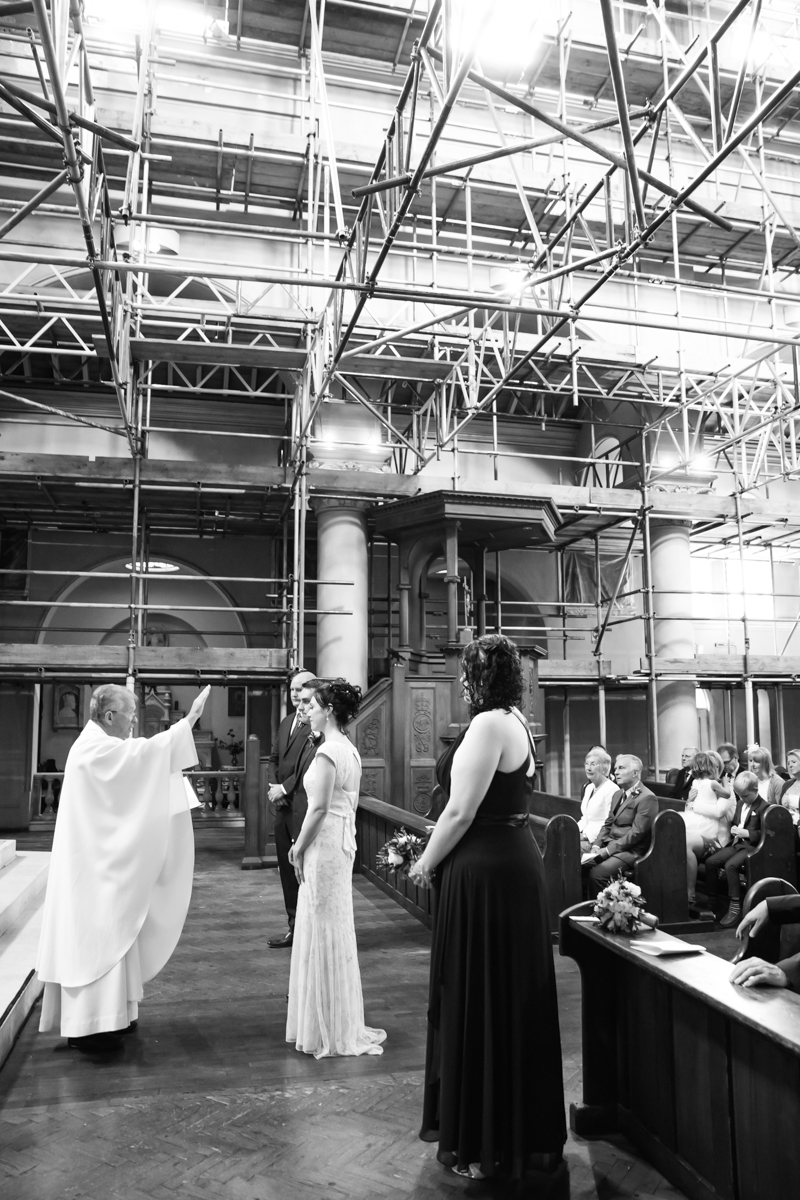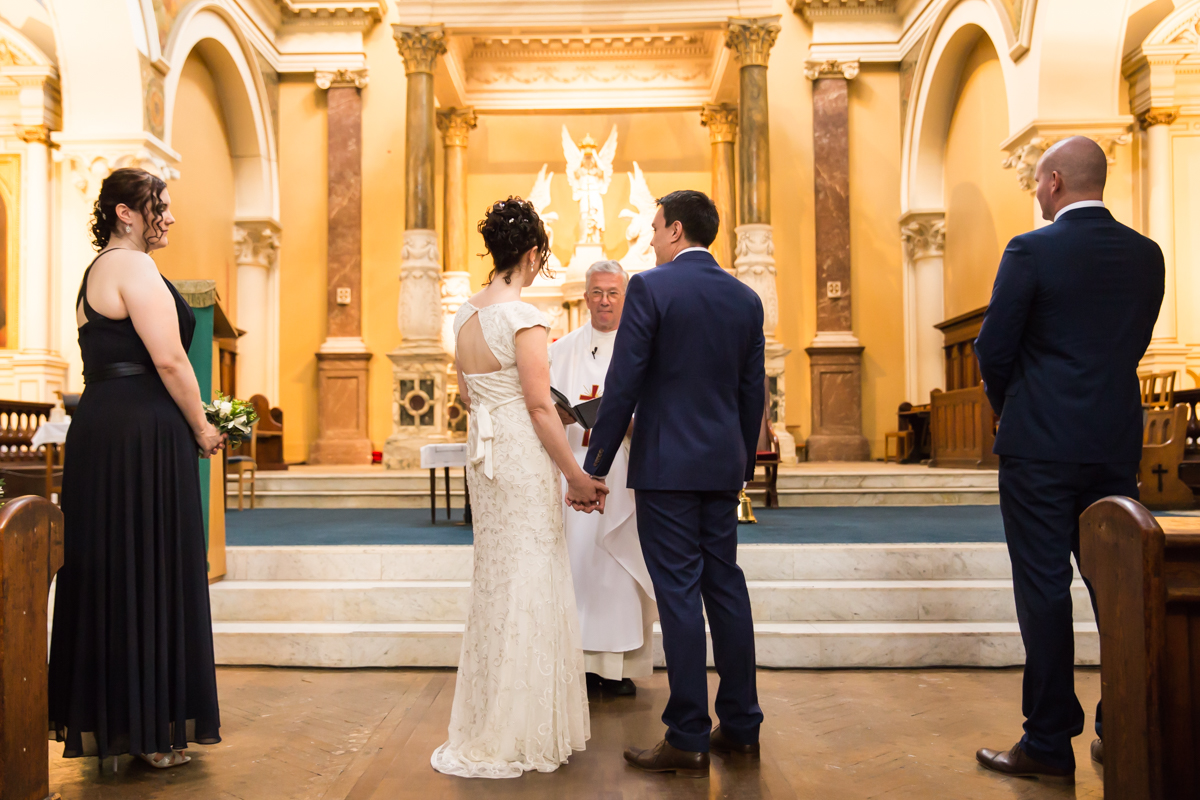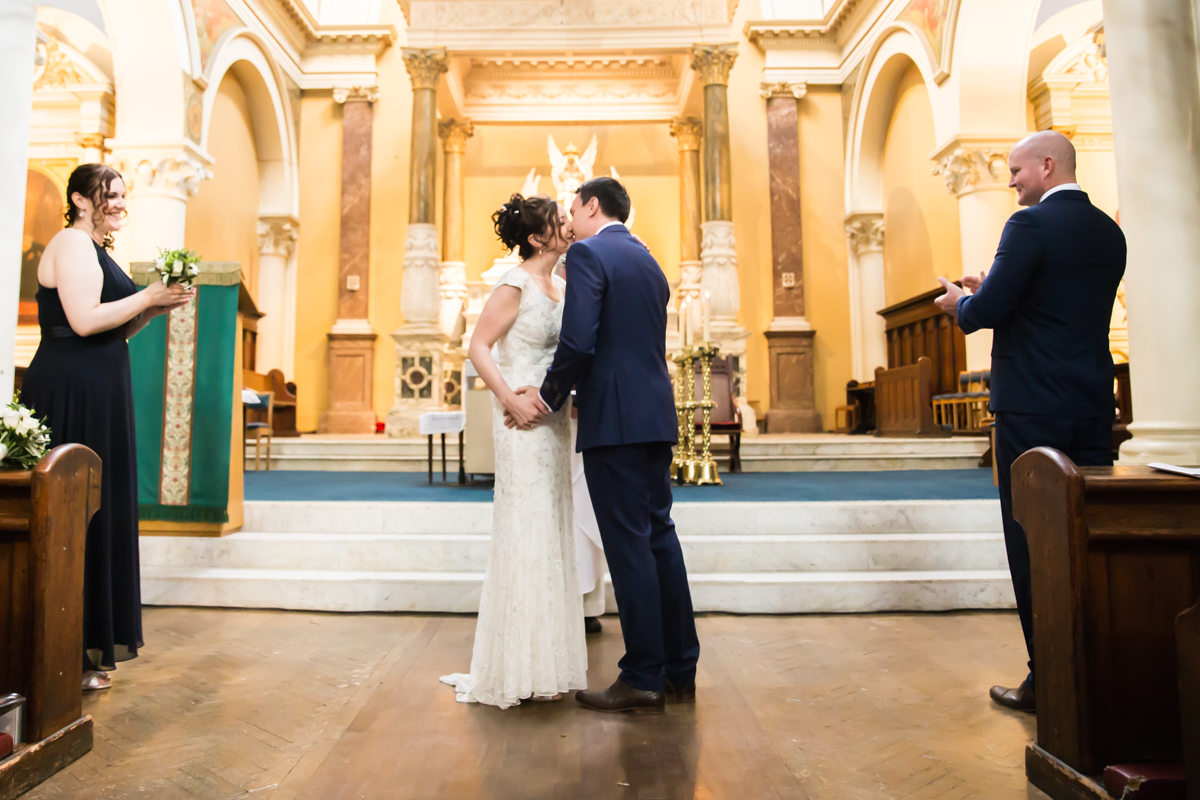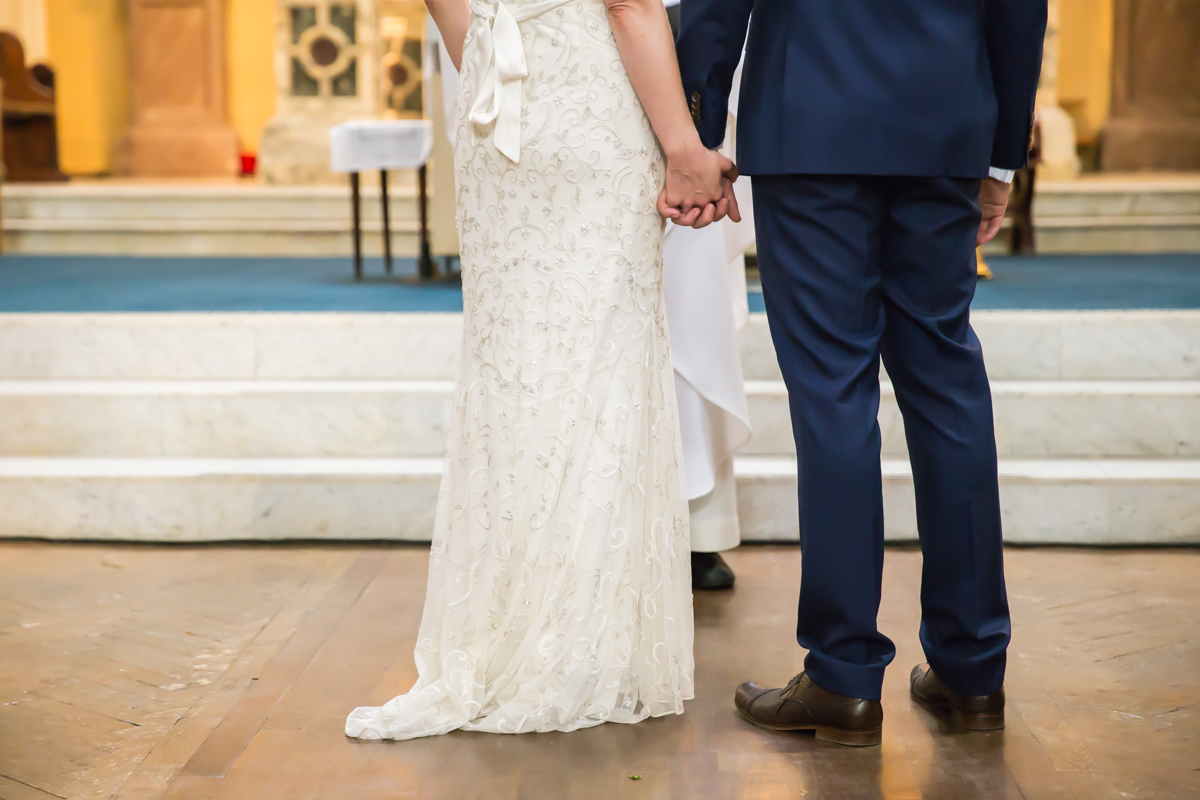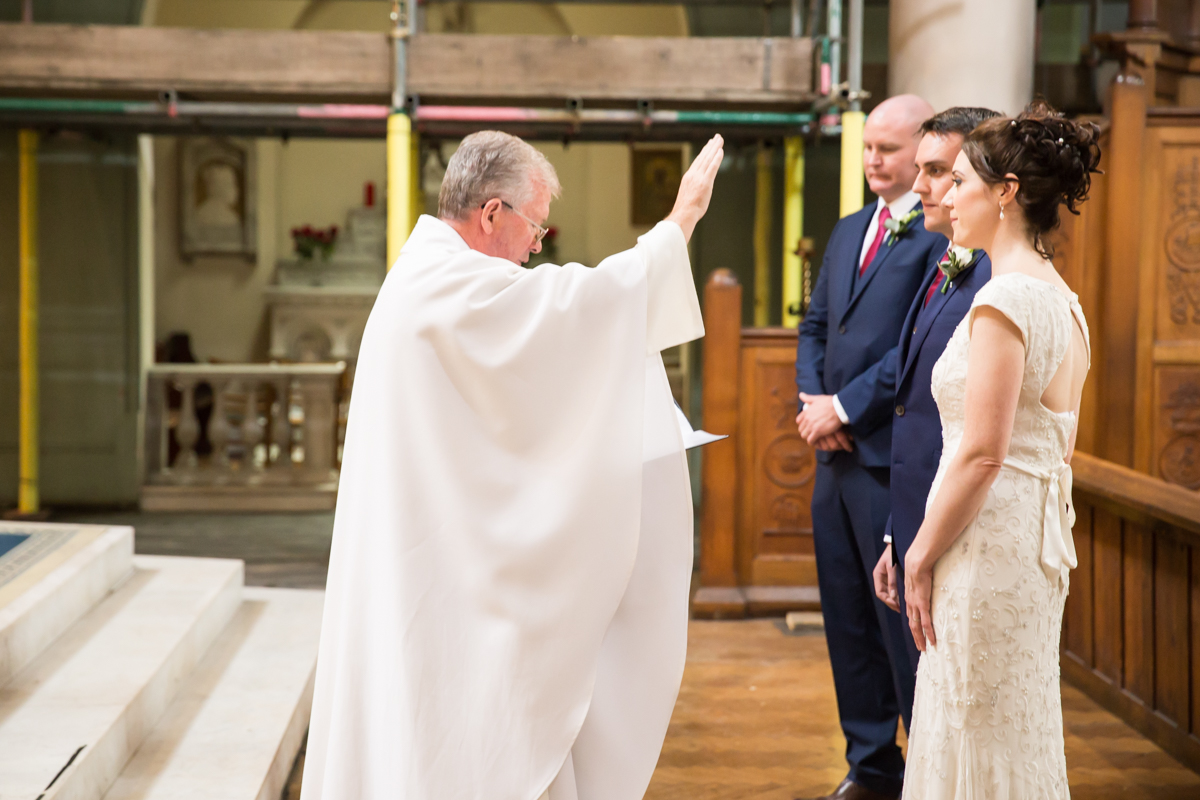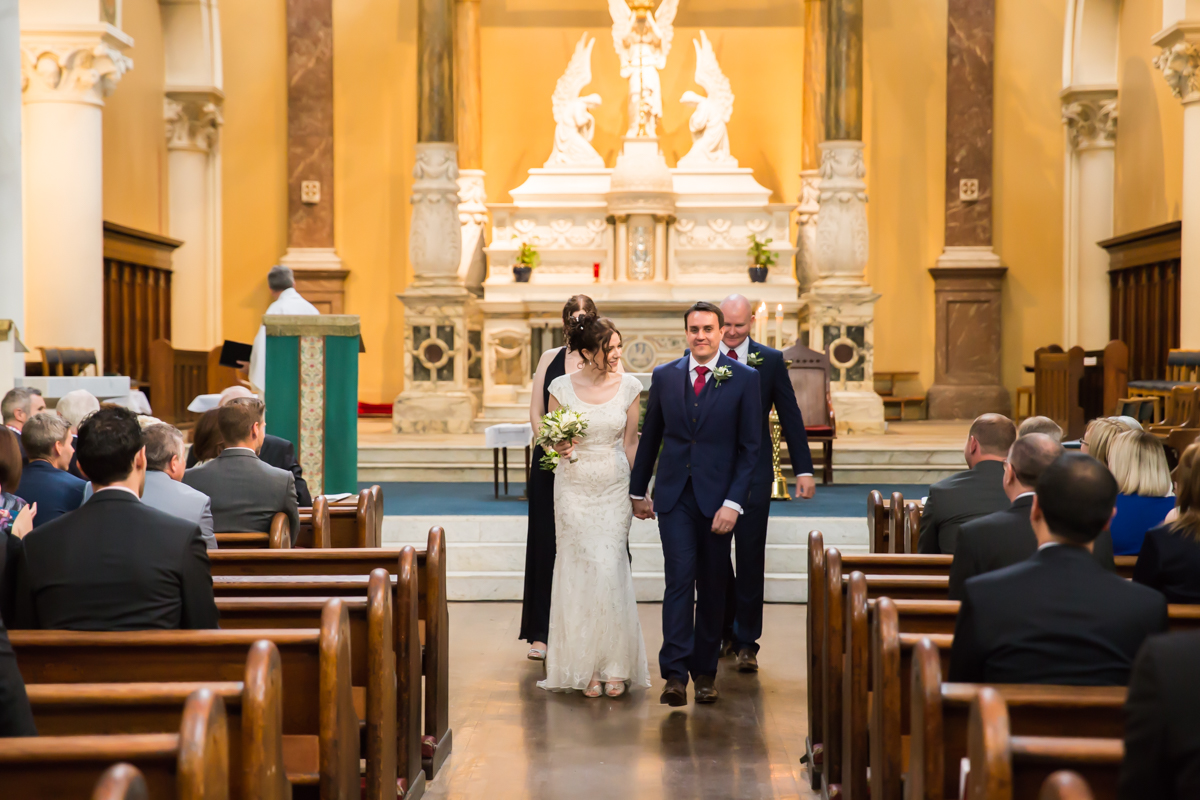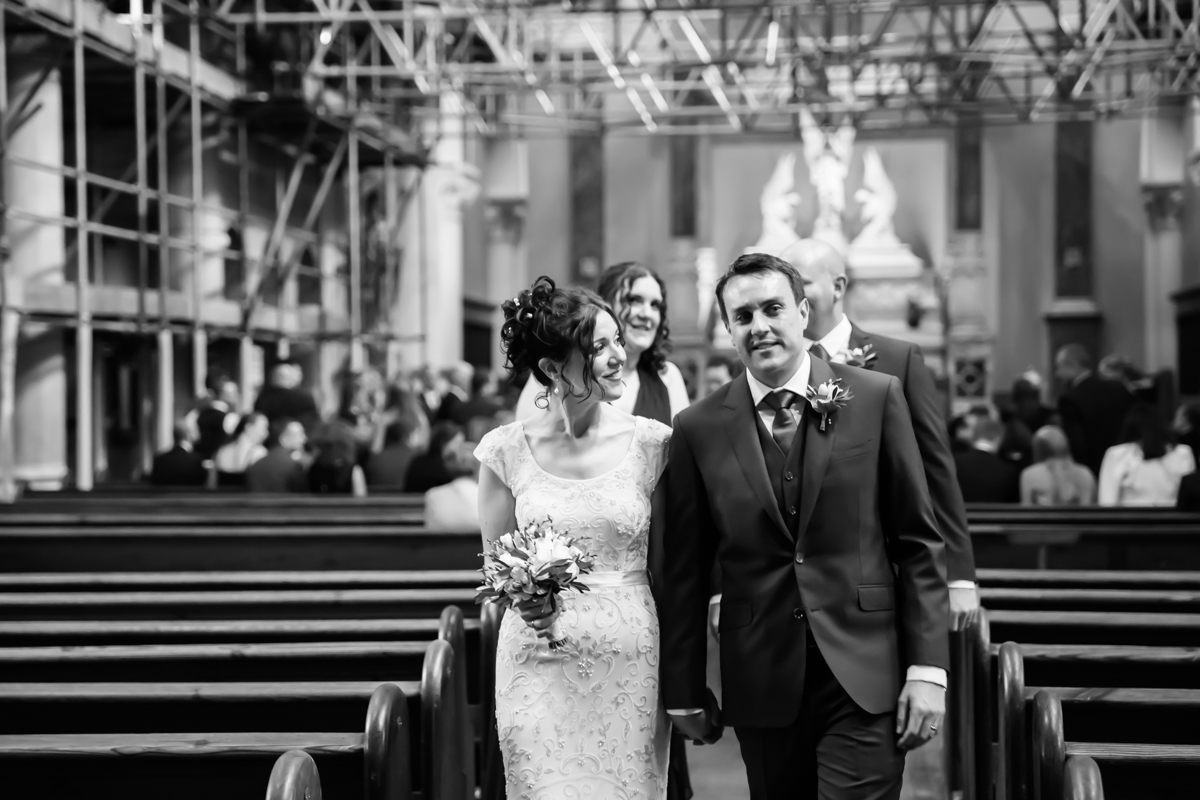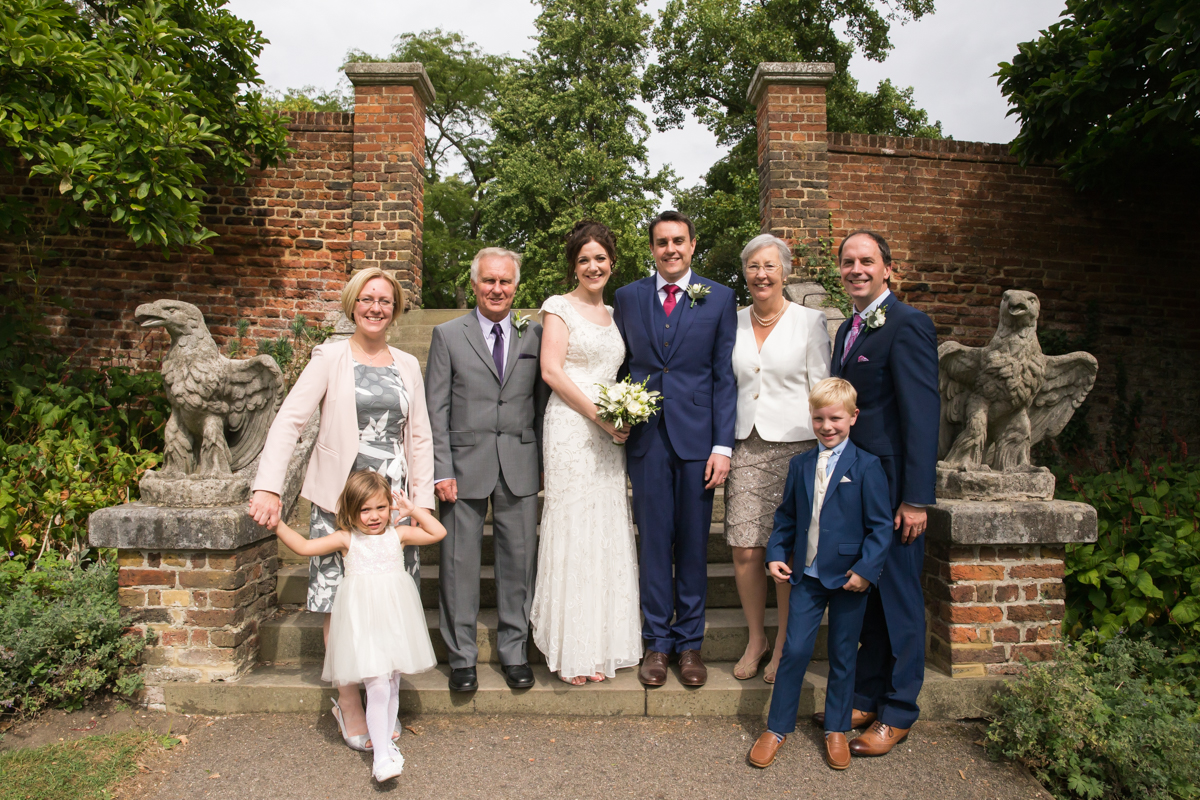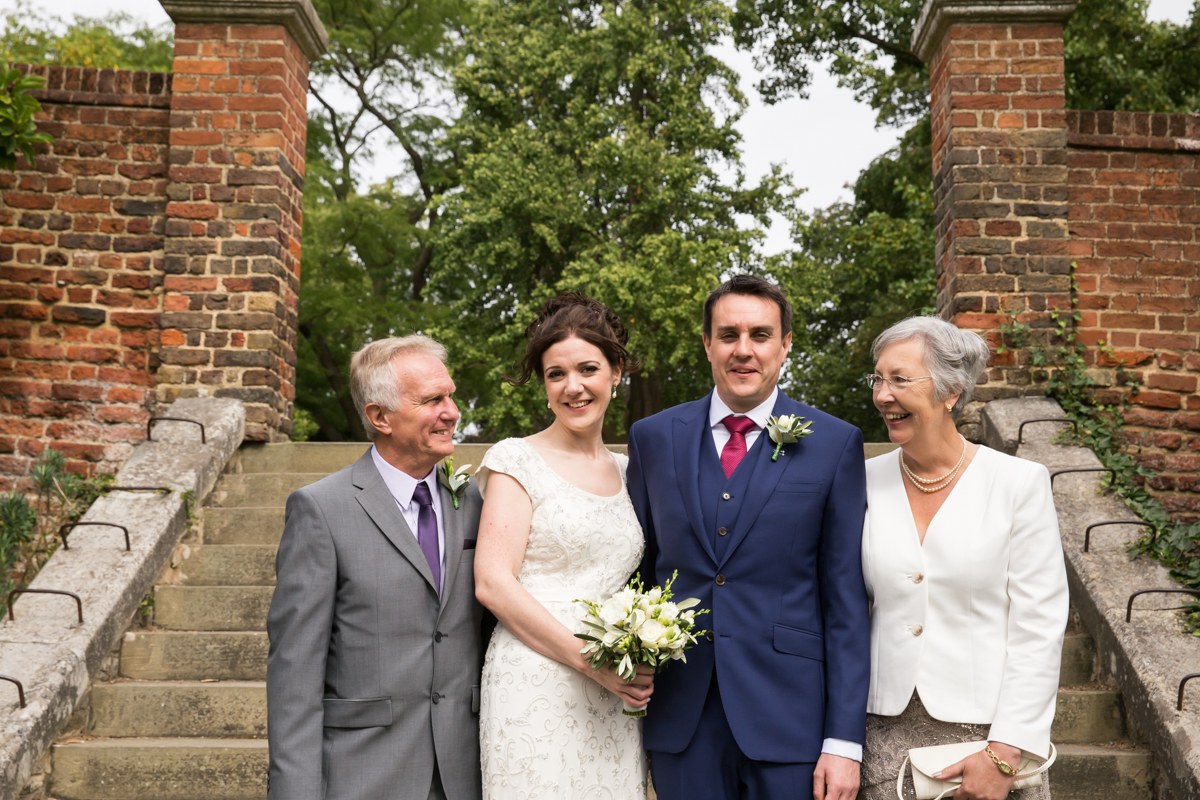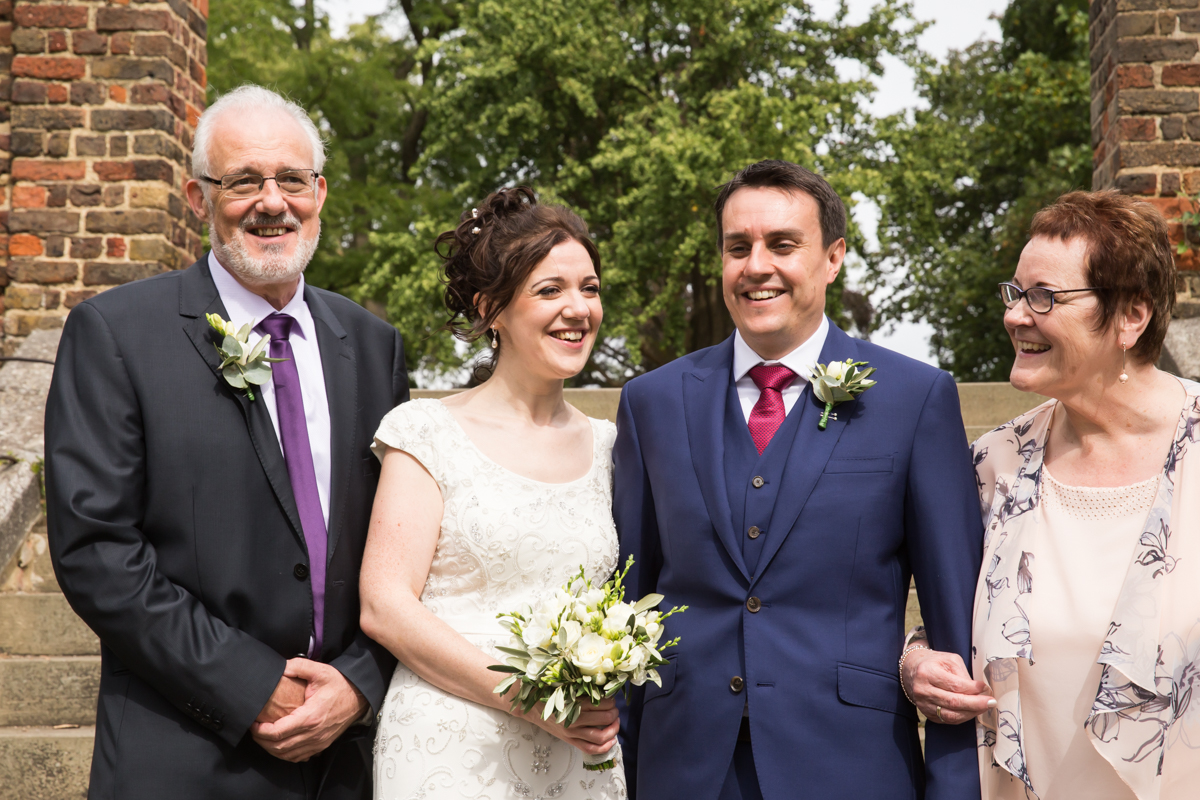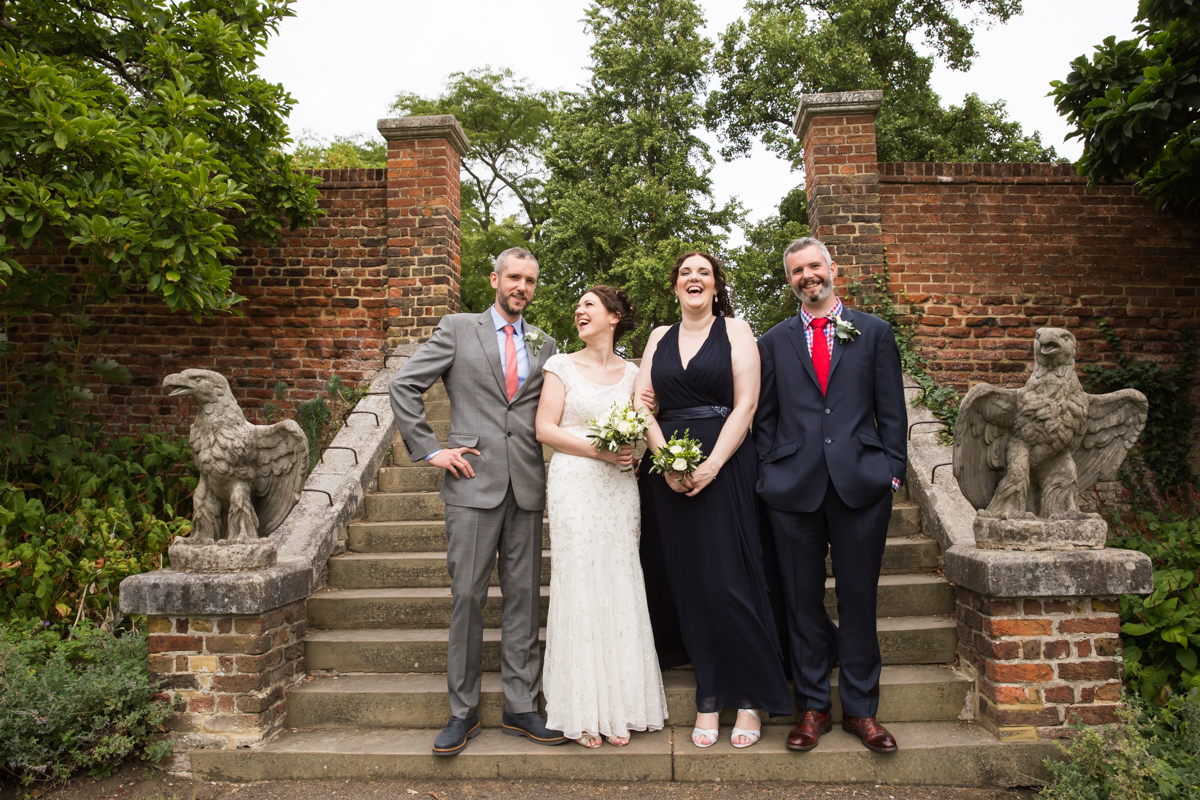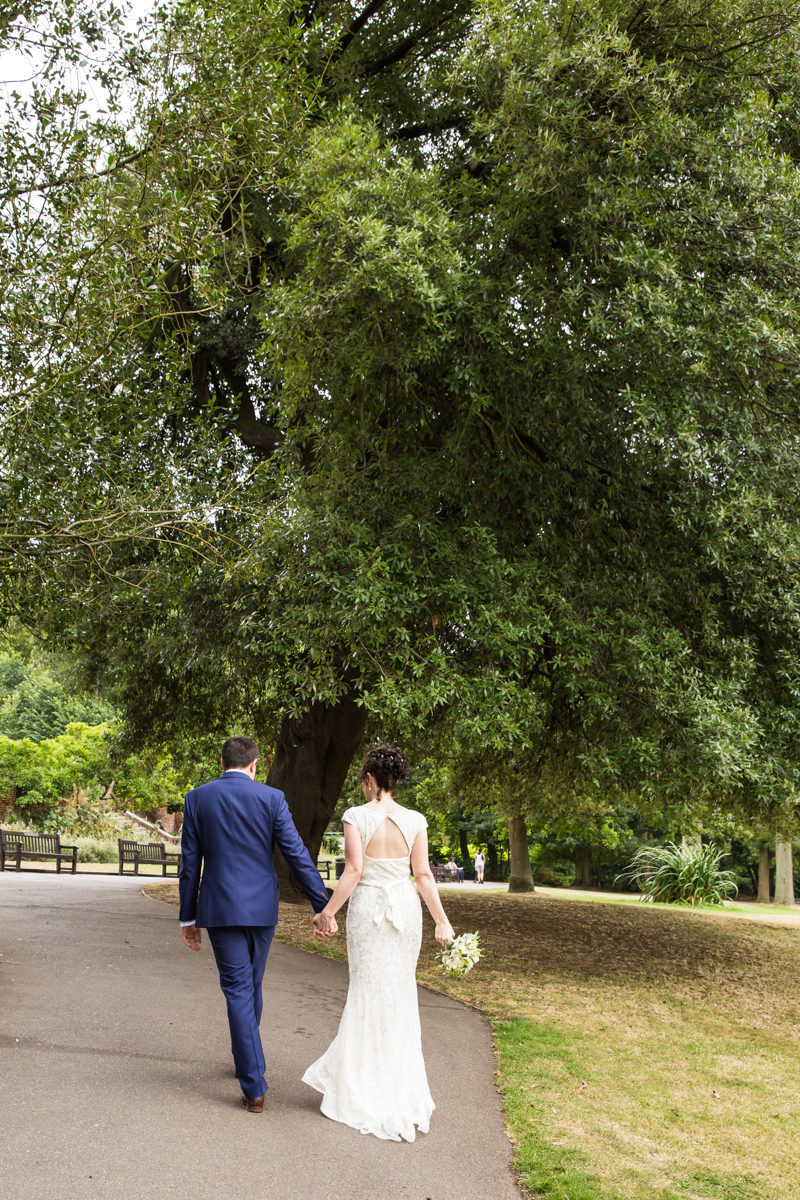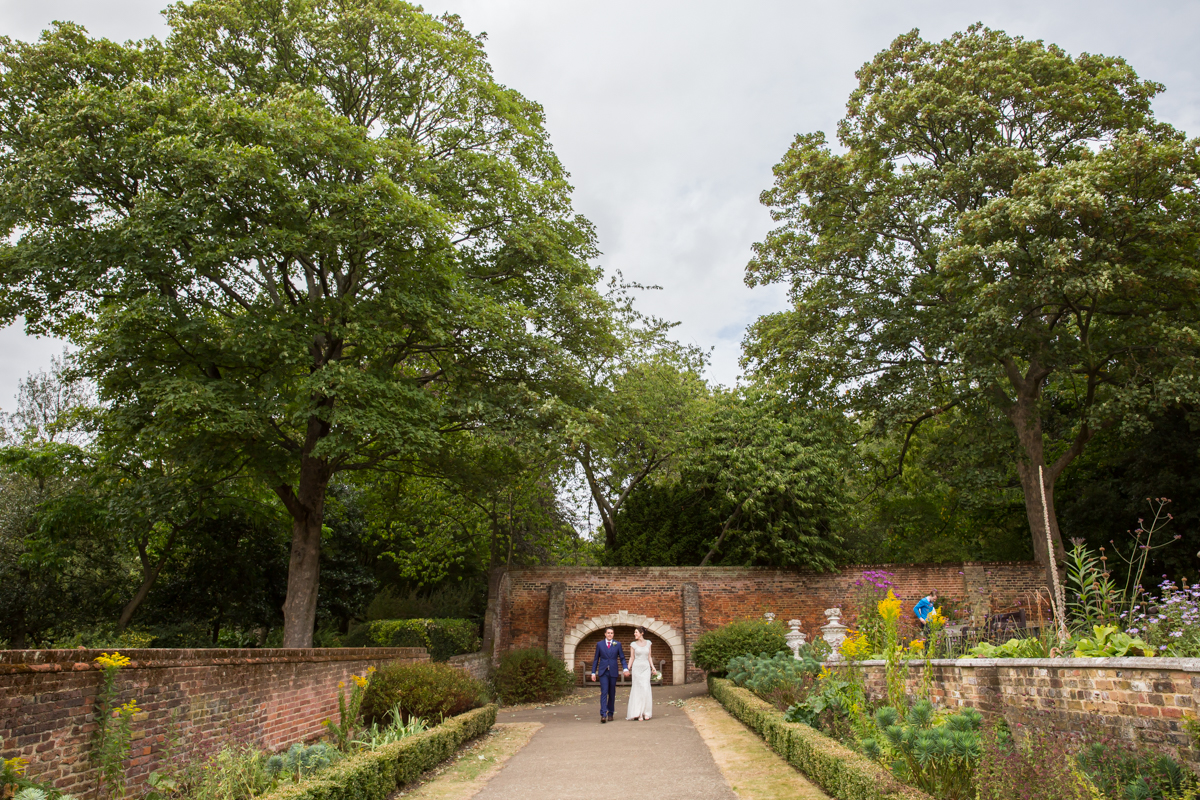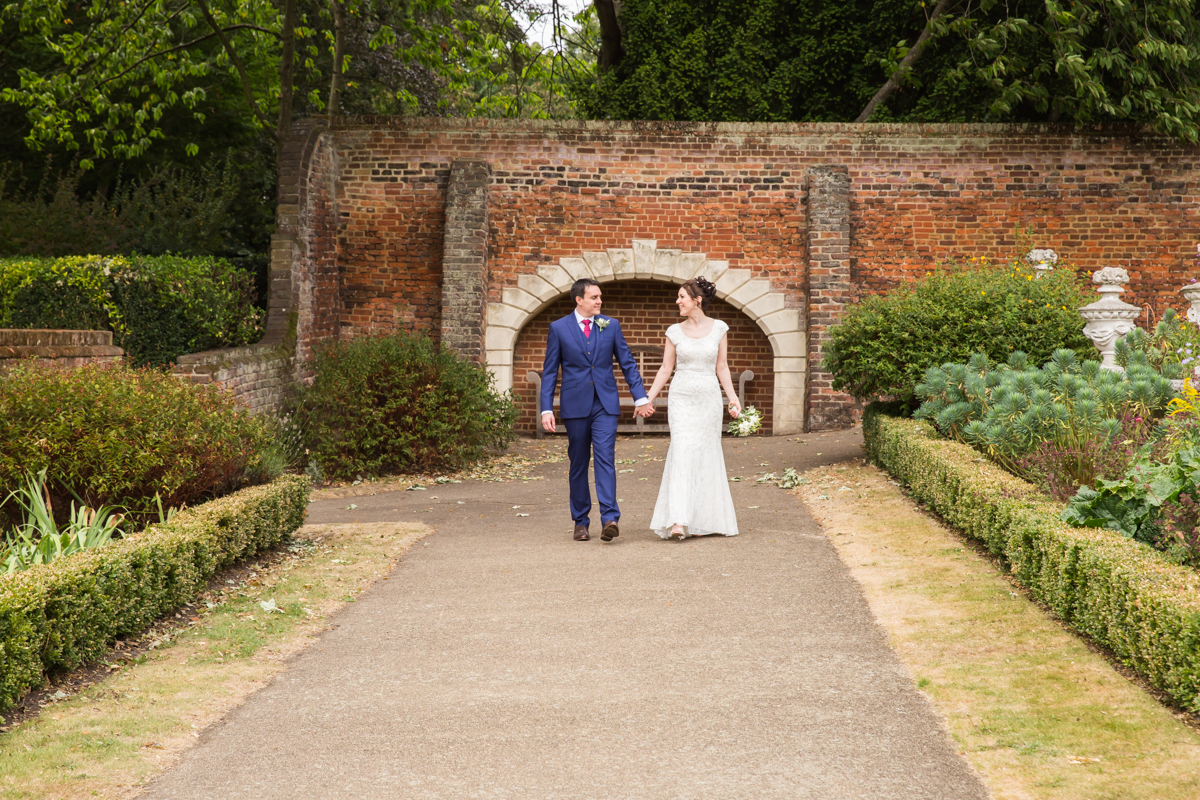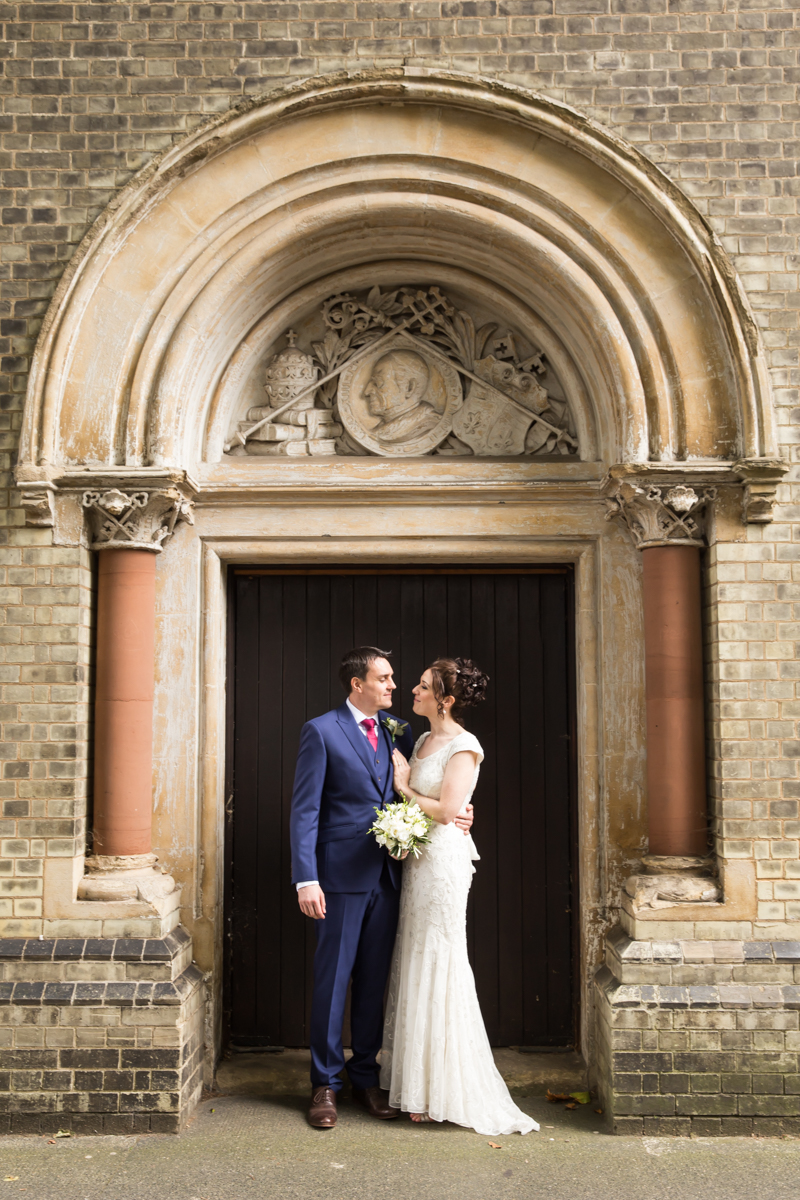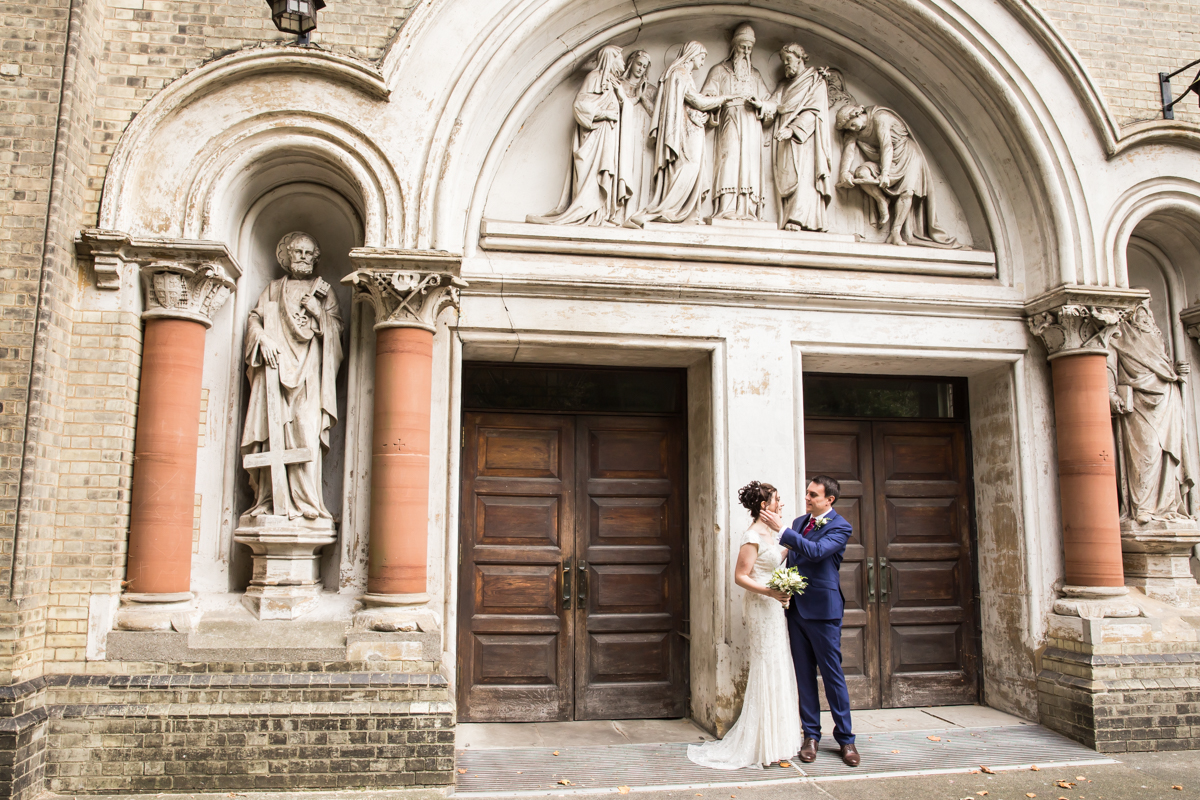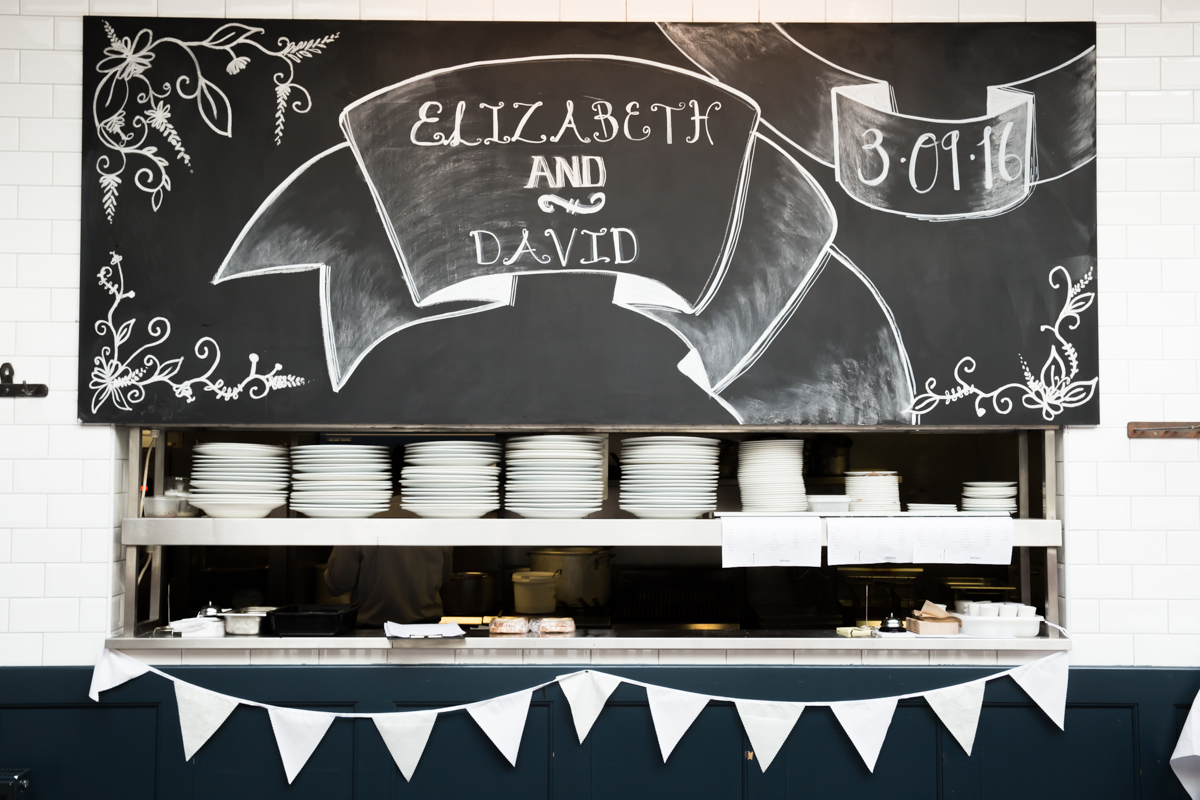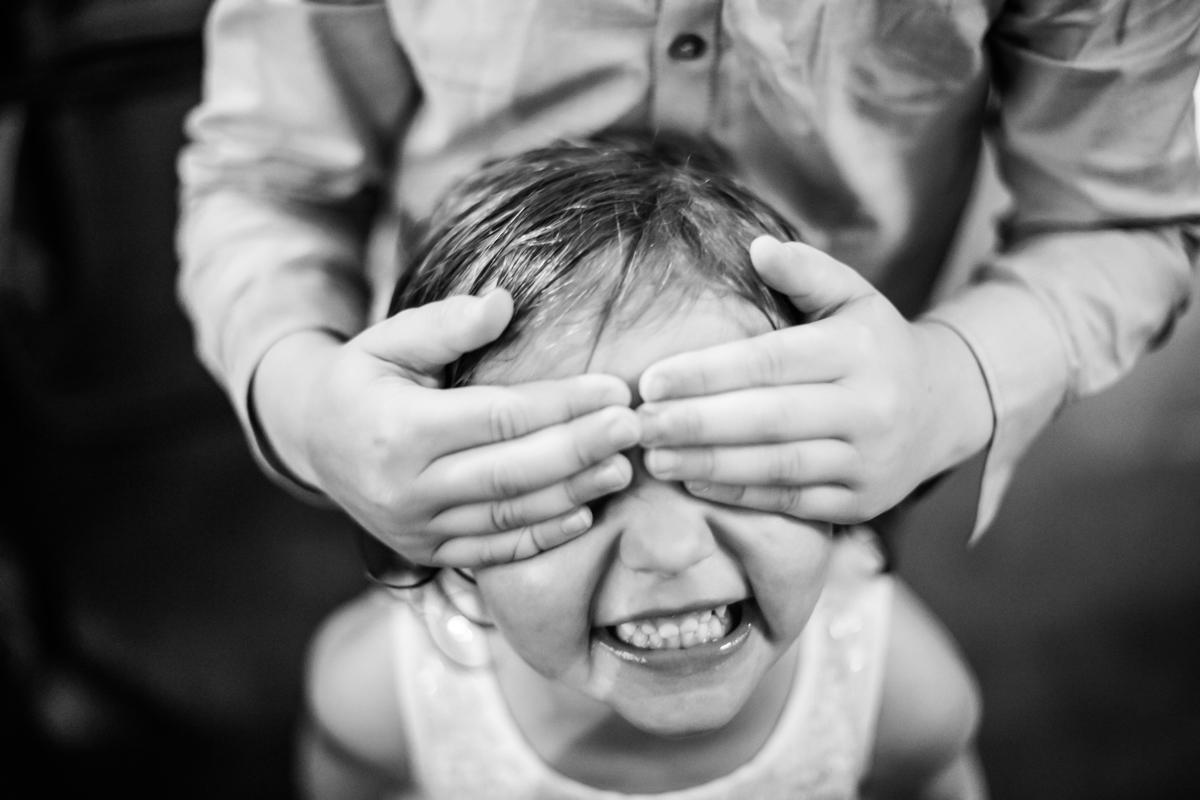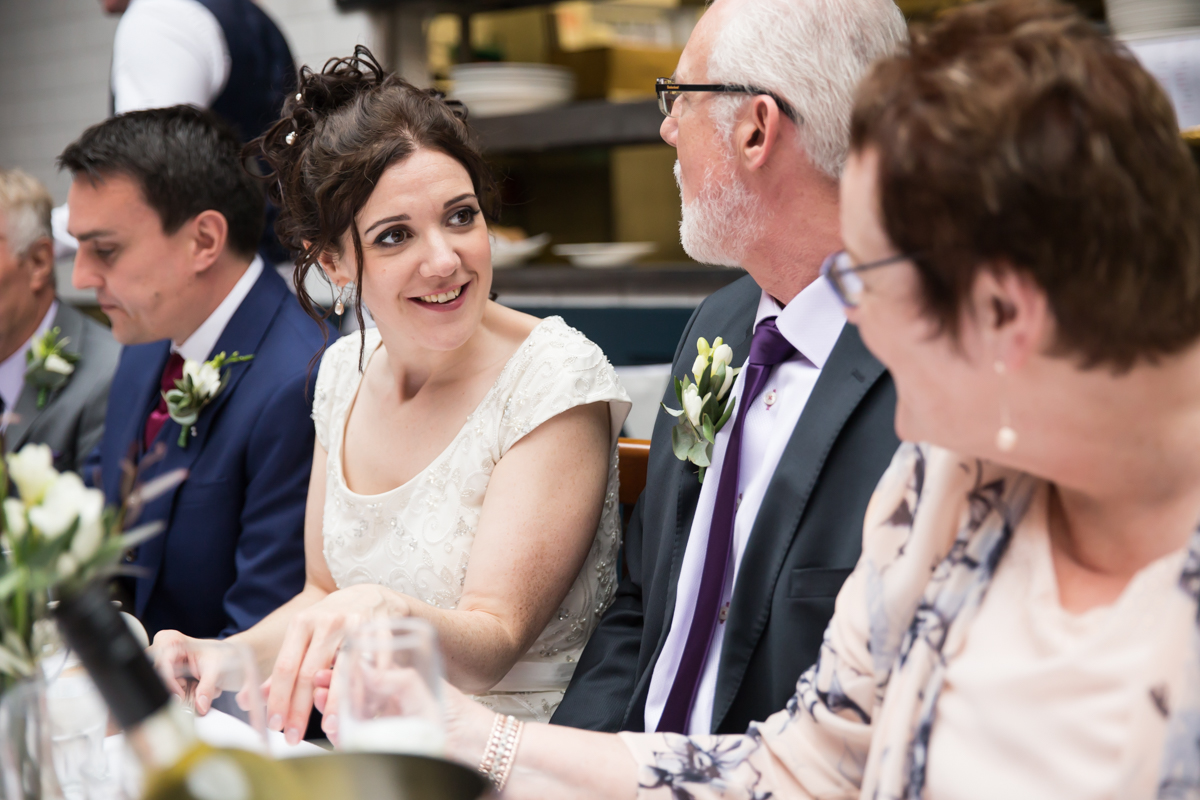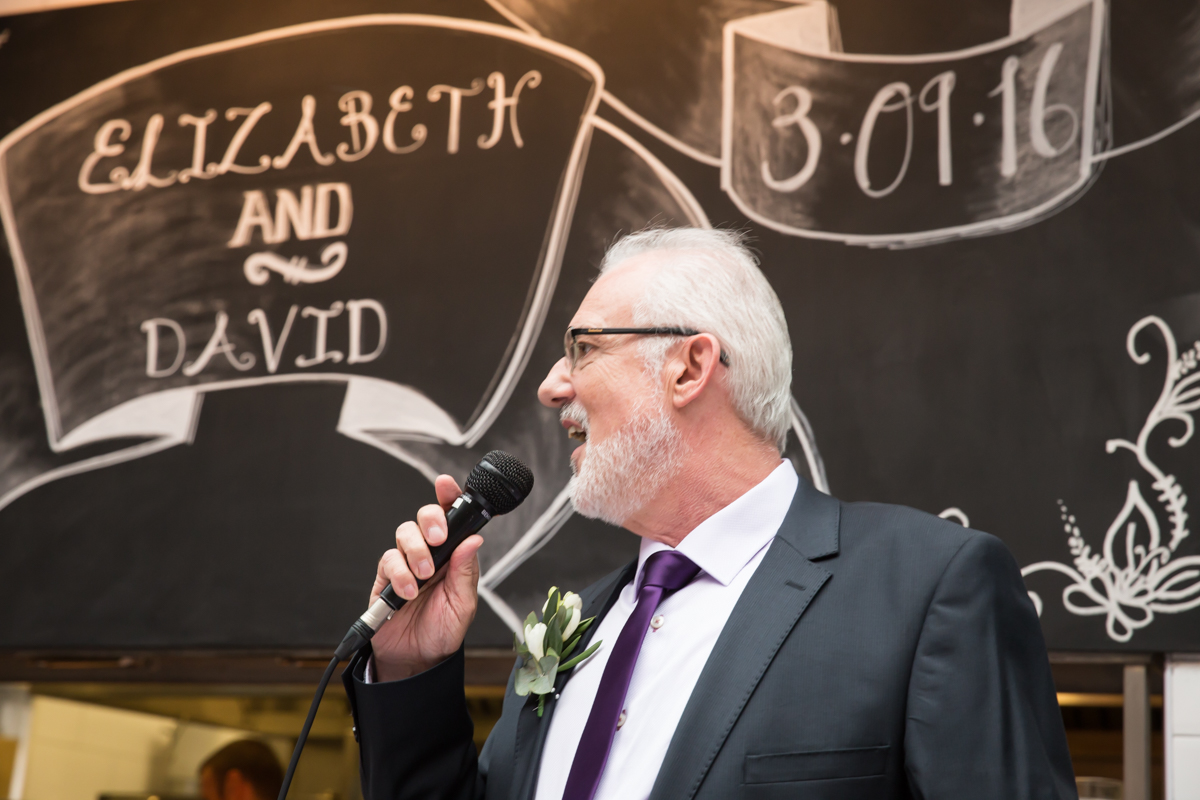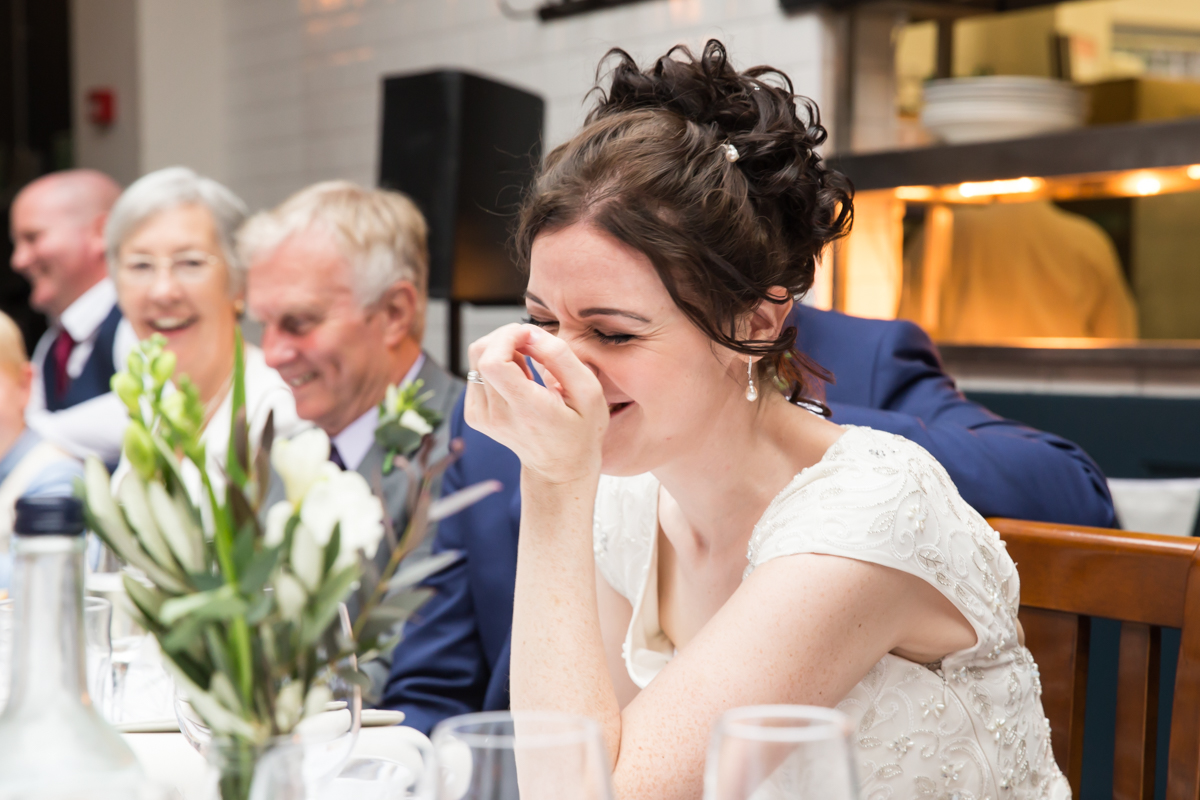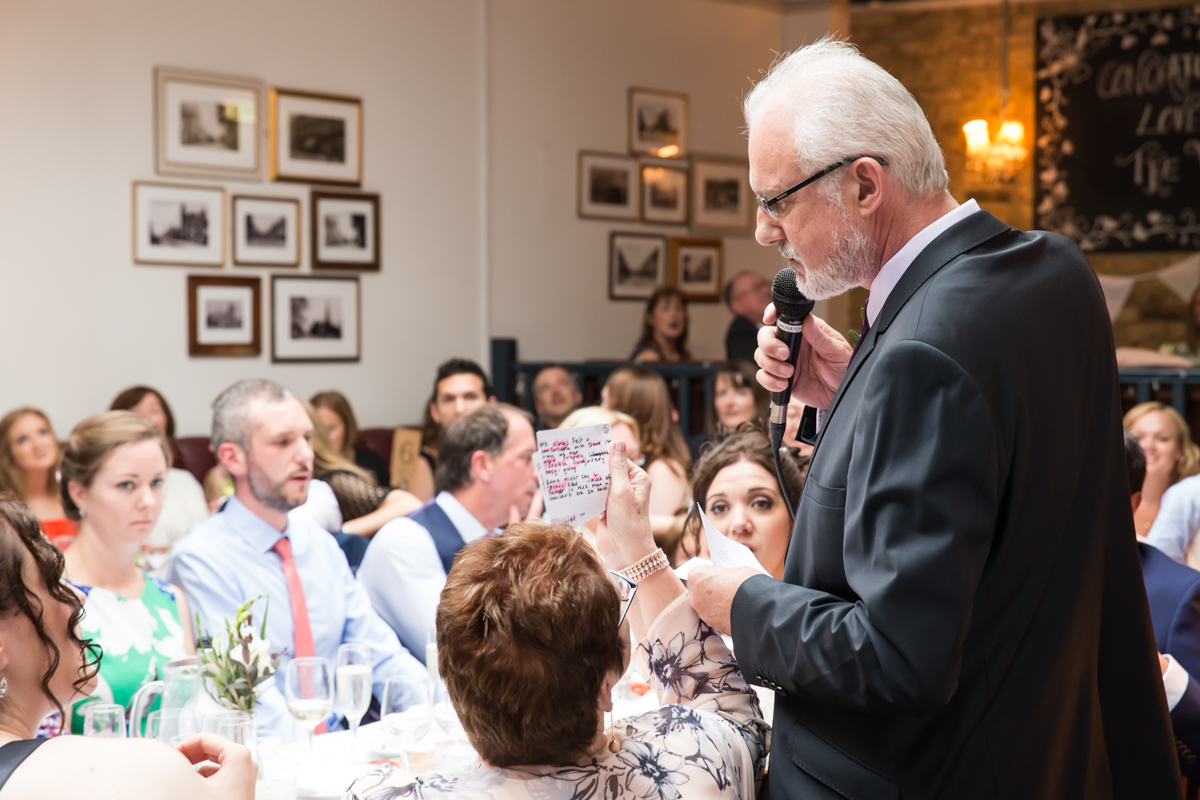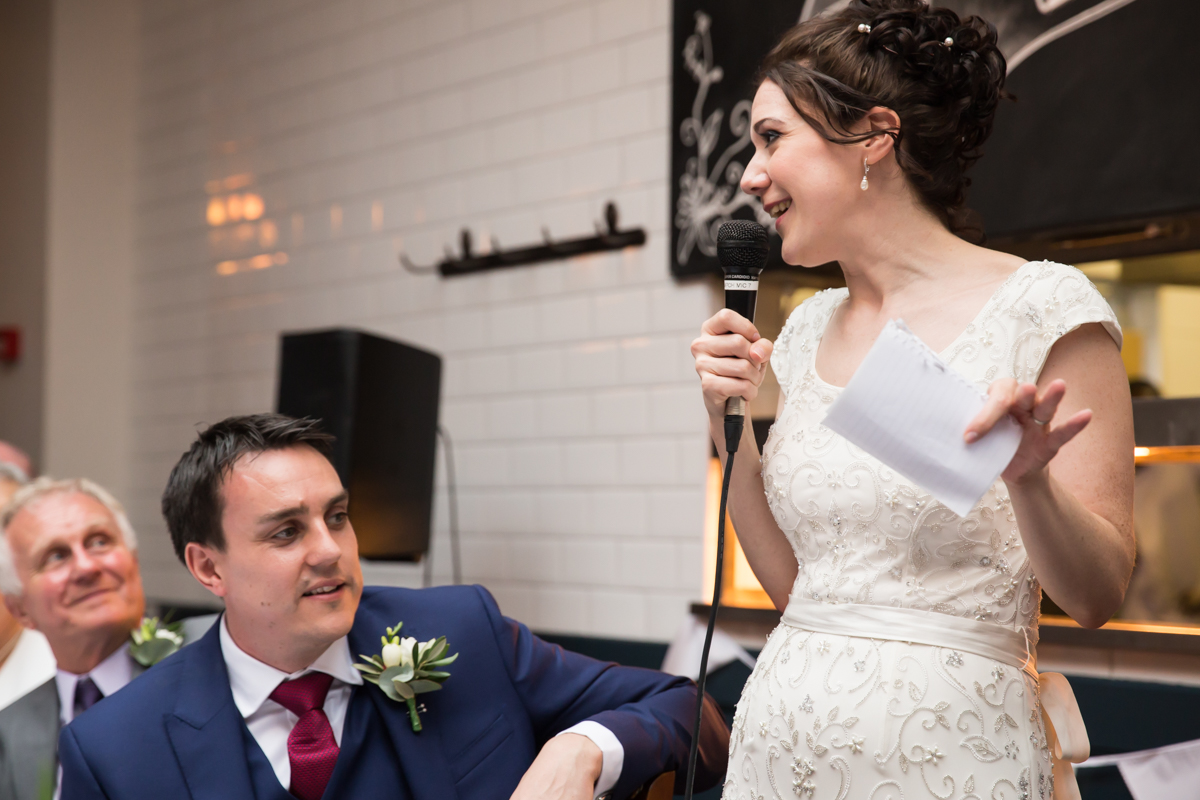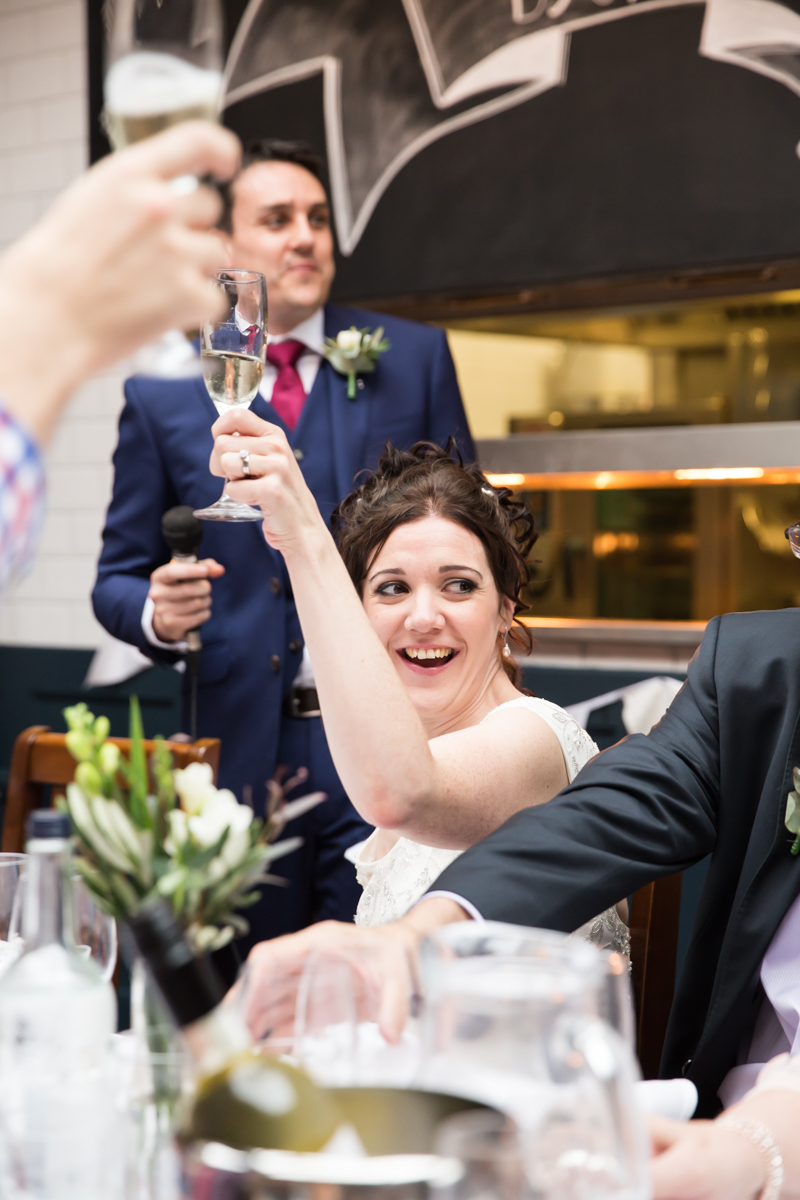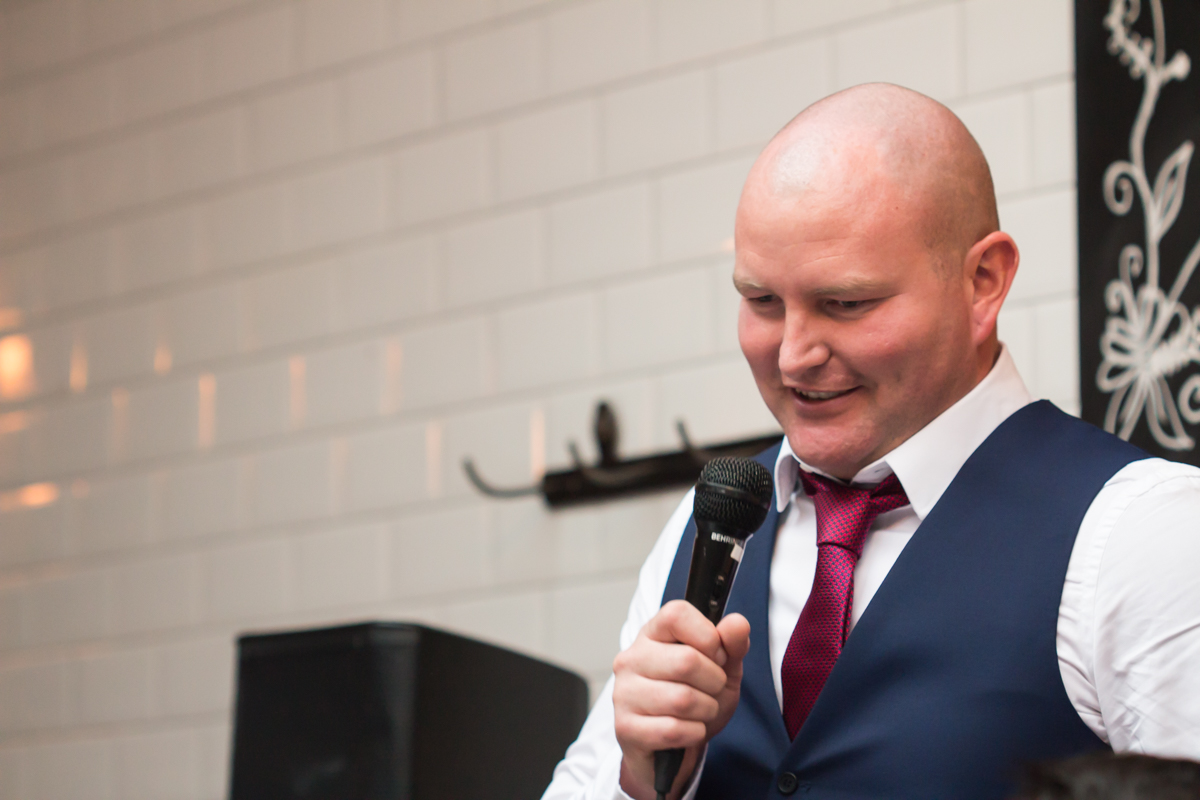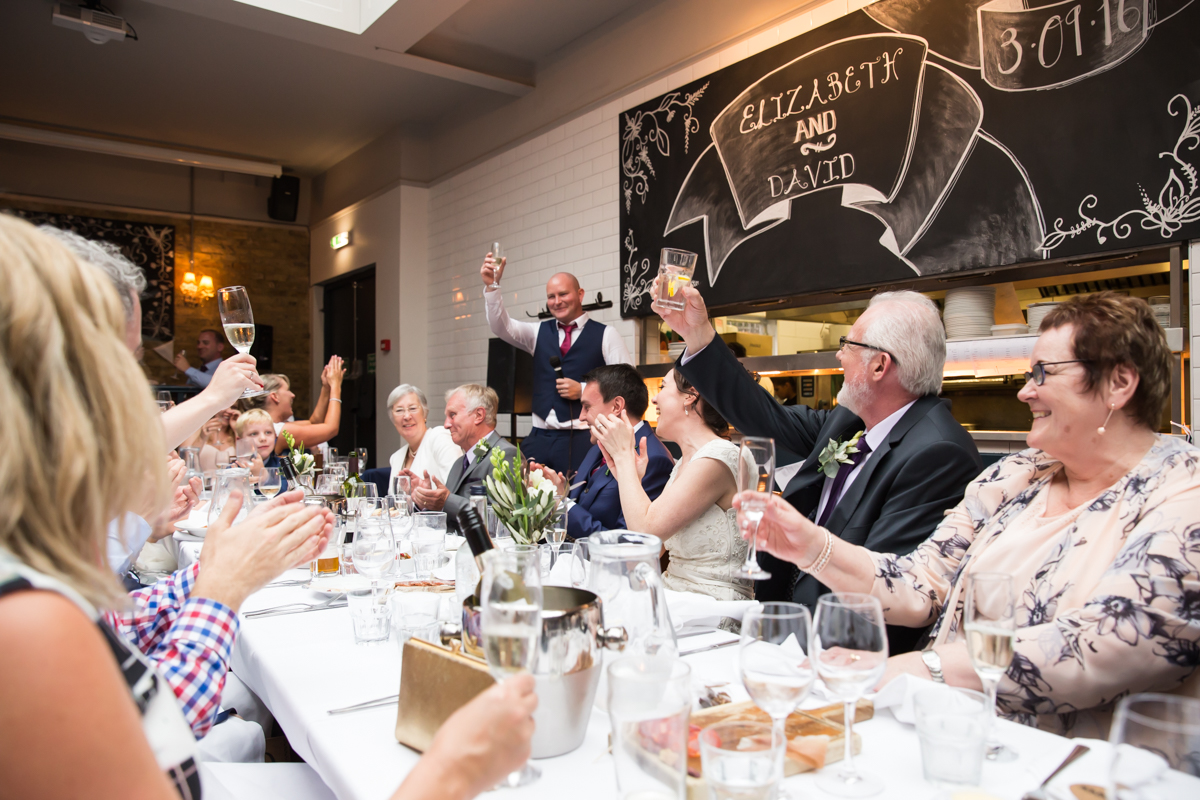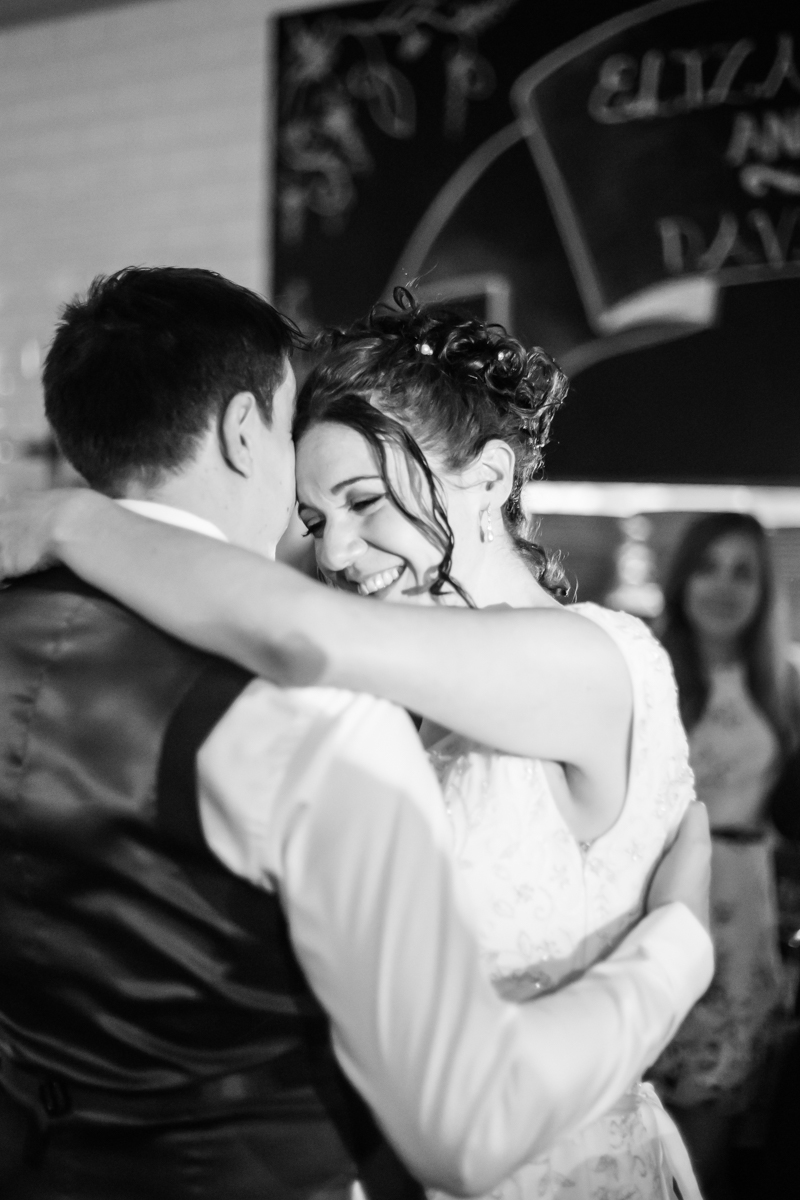 It was a pleasure to photograph Lizzie & David's beautiful celebration in their family church and at The Vine wedding venue for their pub reception.
The fabulous team who made it happen:
If you love the look of this family celebration, you can see more of my wedding photography and if you're planning a personal, family wedding please contact me to photograph your wedding.