I loved photographing Mike, Alex and their 15month old son Jamie in Highgate Wood. Mike got in touch as he wanted to surprise Alex with a family photo session for her birthday. We chose Highgate Wood as a place to capture the lovely autumn colours with lots of room for Jamie to run around and explore! We found little dens to hide in, fallen tree trunks to climb on and lots of leaves to play in – it was perfect to create some special autumn family photos. And despite some rain, wrapped up warm and with some shelter from the trees, everyone enjoyed themselves! 
Highgate Woods is over 70 acres of ancient woodland between East Finchley and Muswell Hill in North London – and was originally part of the ancient Forest of Middlesex. Full of oak, hornbeam and holly it's a beautiful woodland area any time of year but especially in autumn when the colours are amazing. A magical setting for curly haired toddlers in little yellow wellies to set off on an expedition…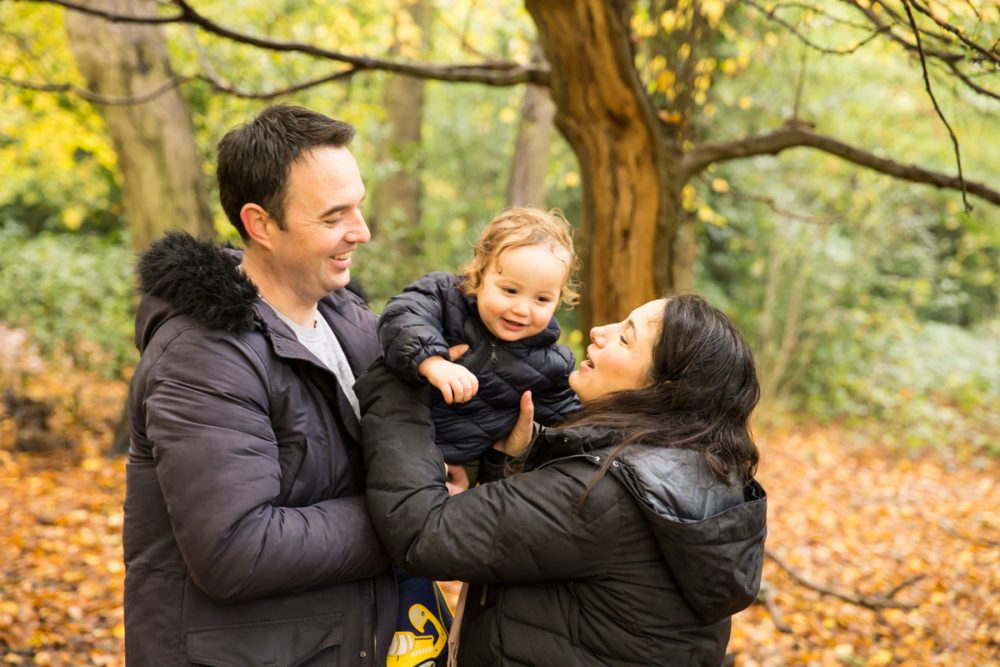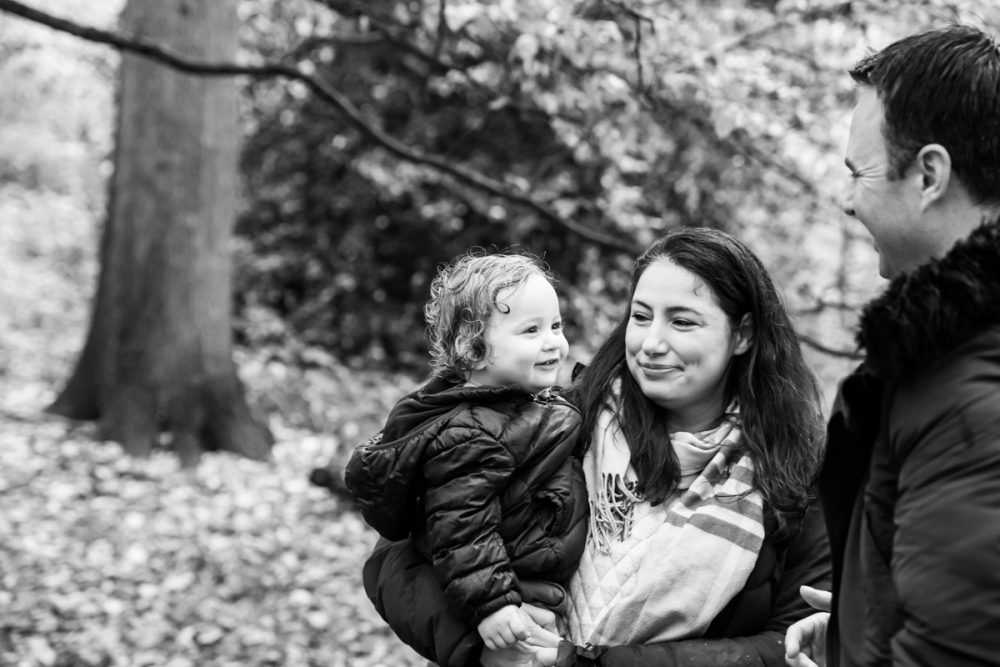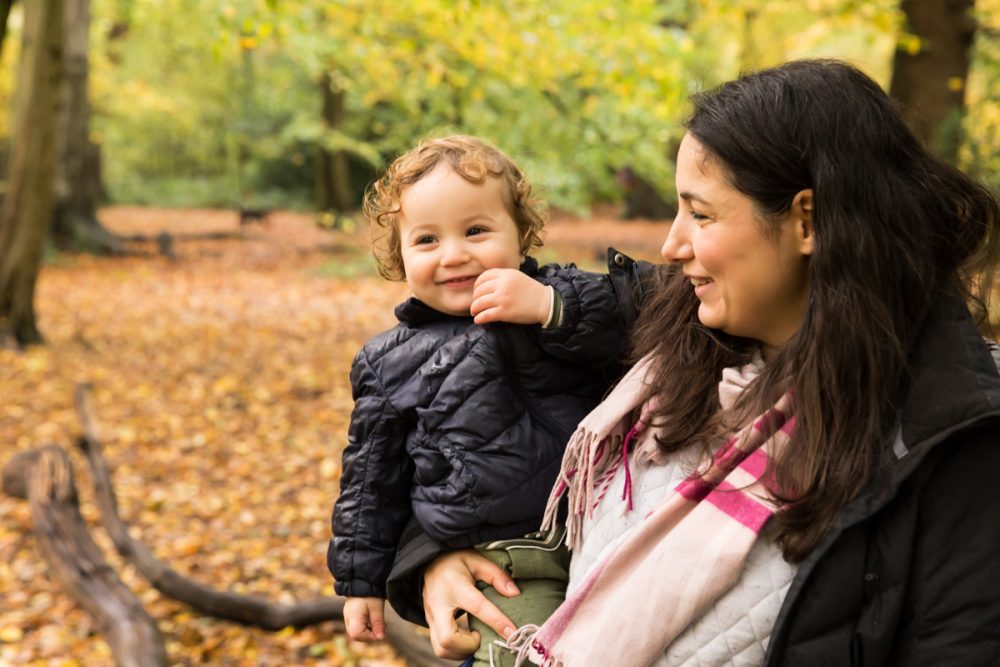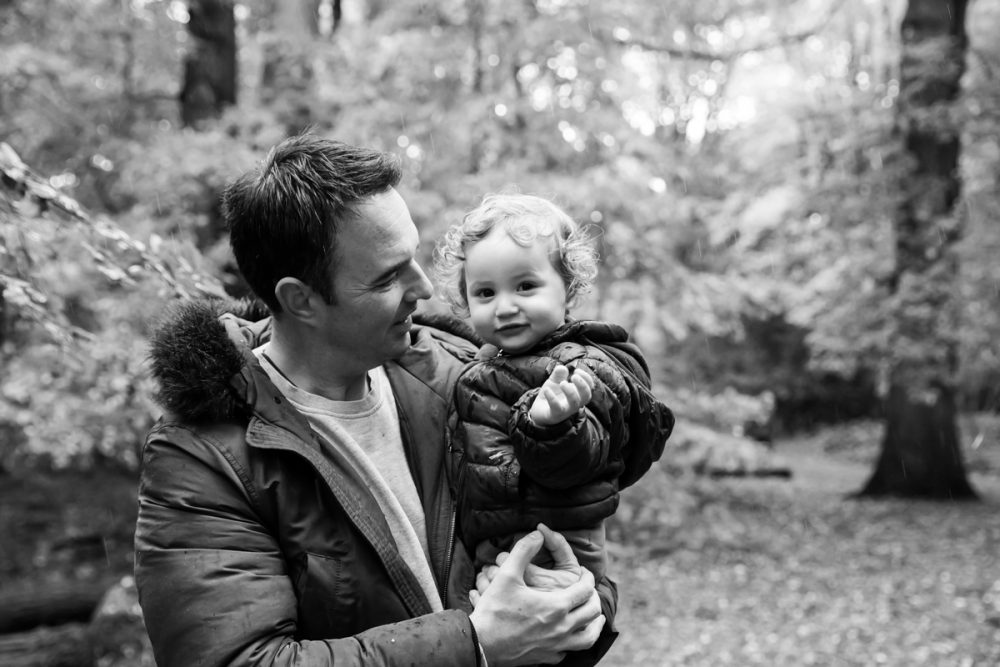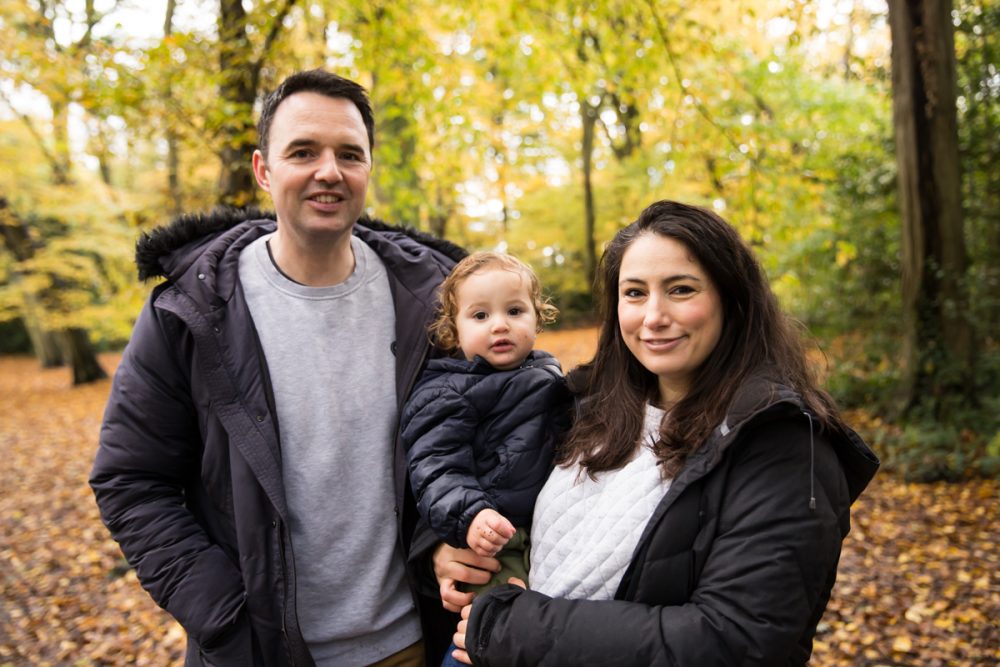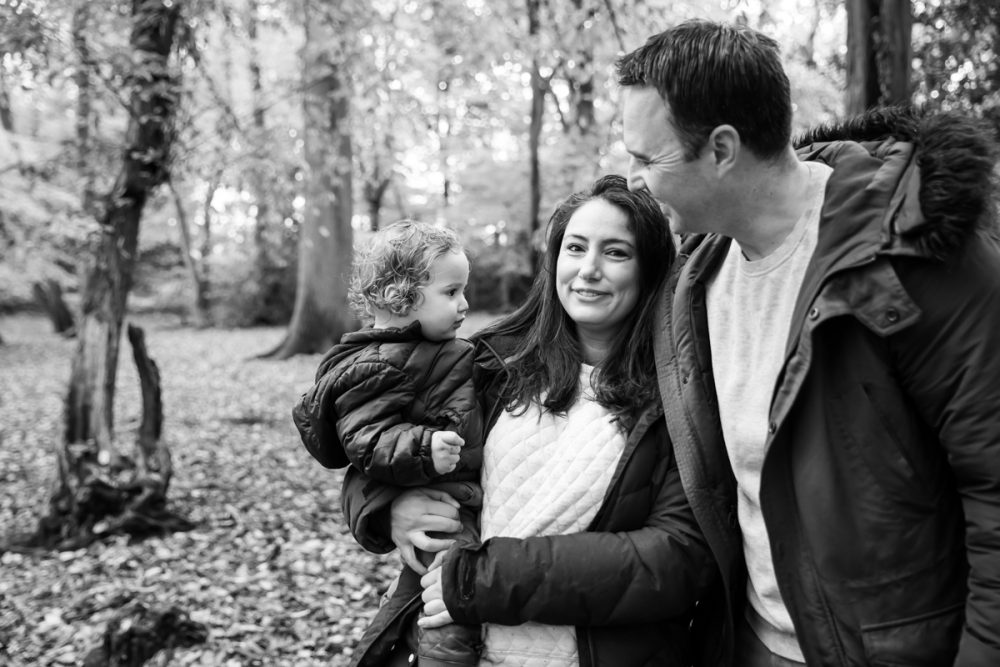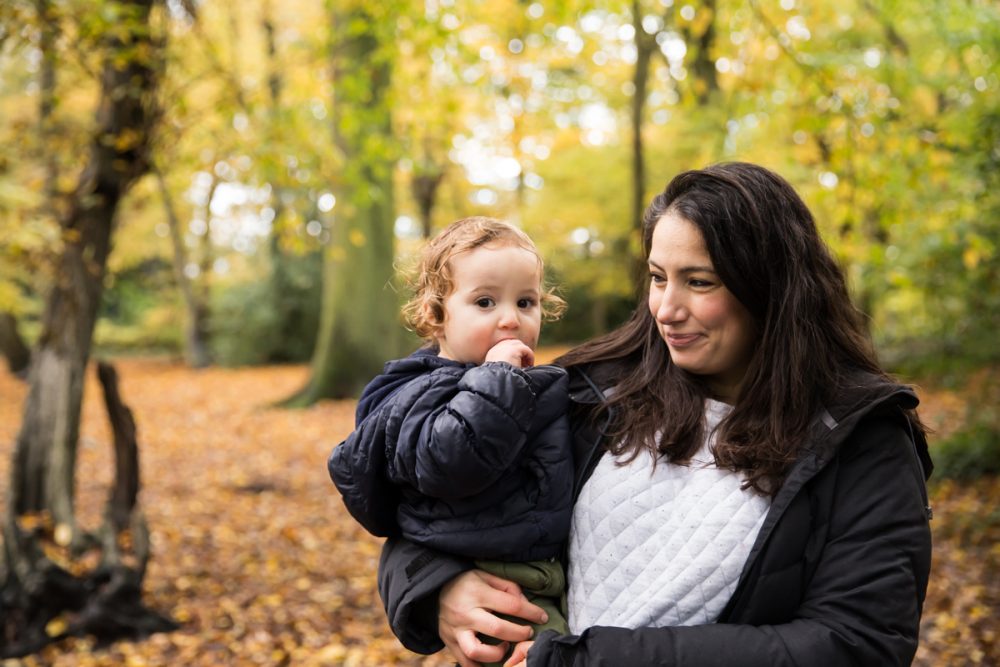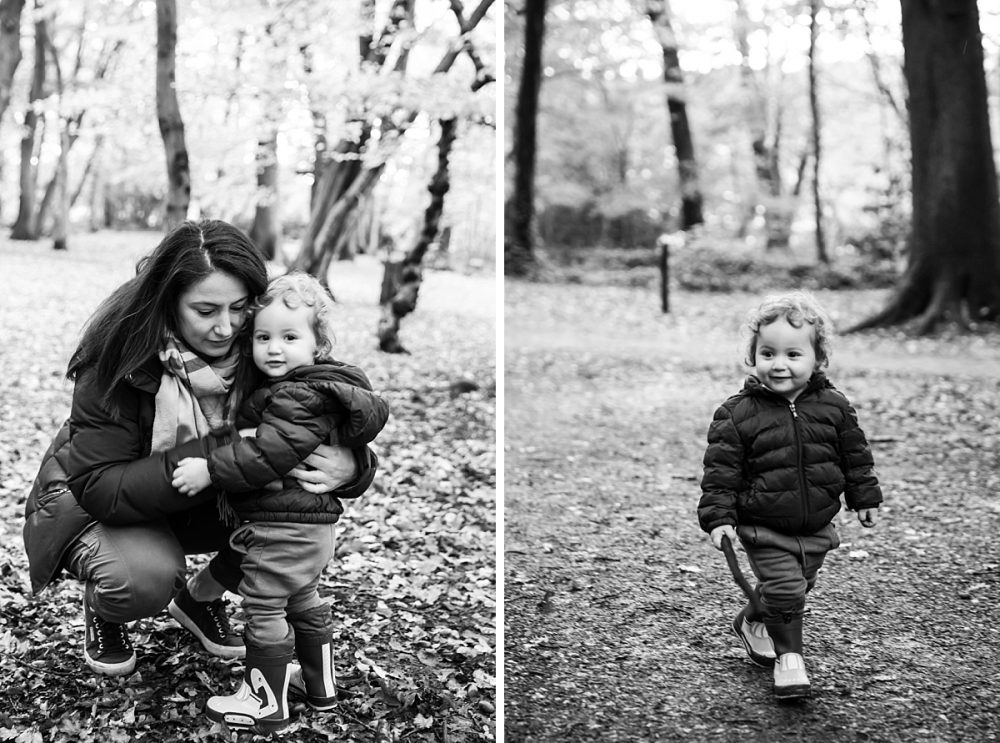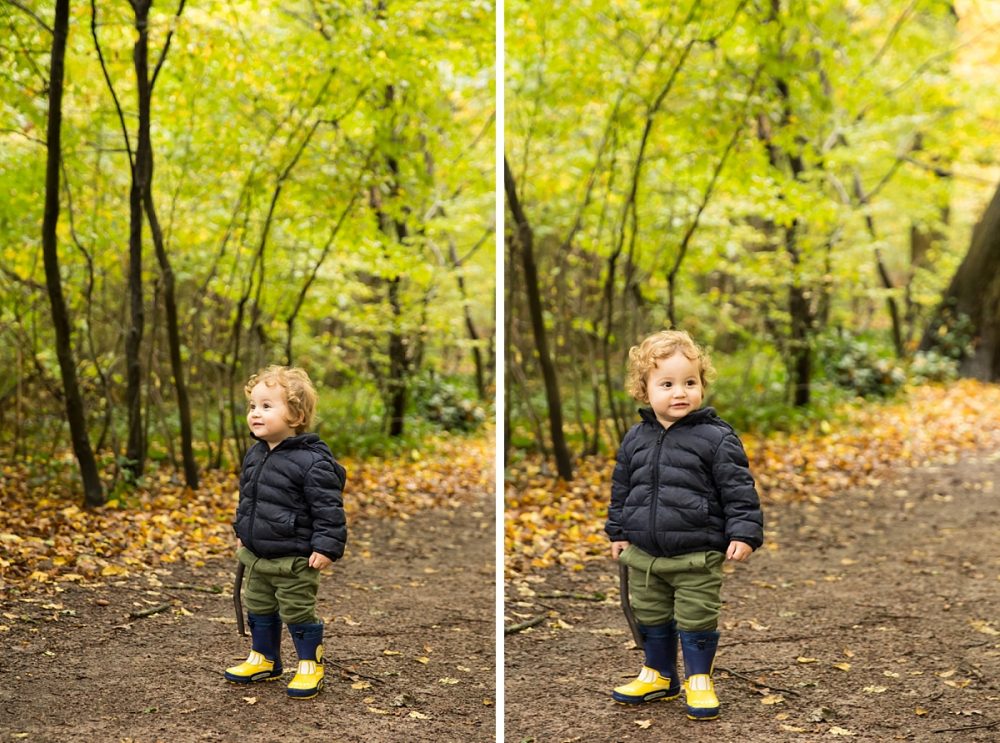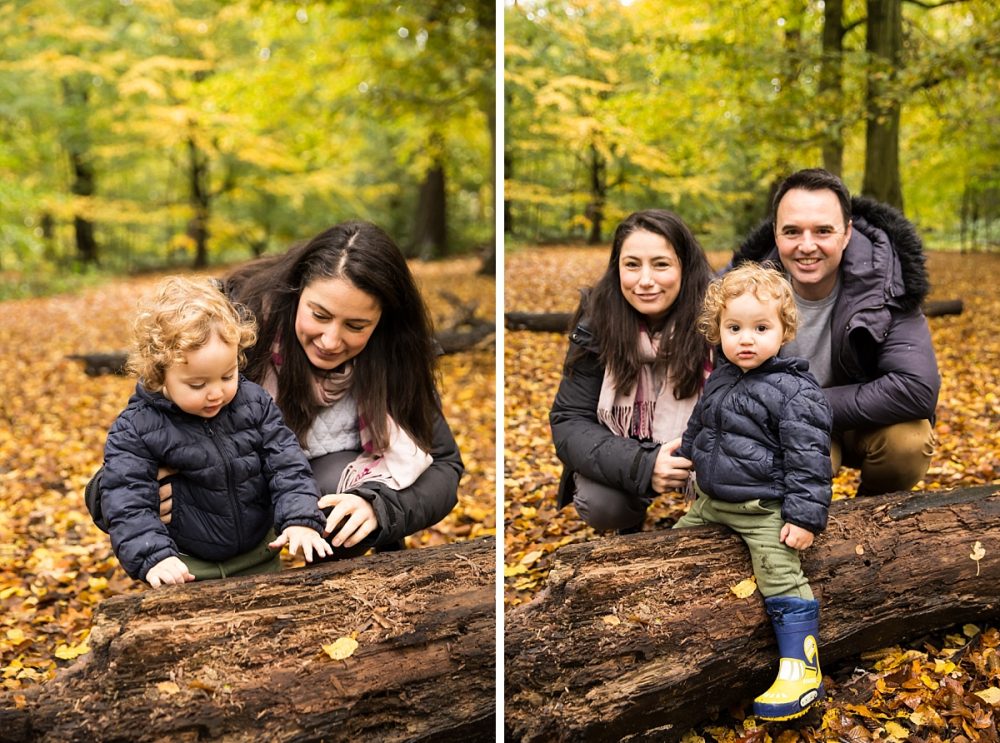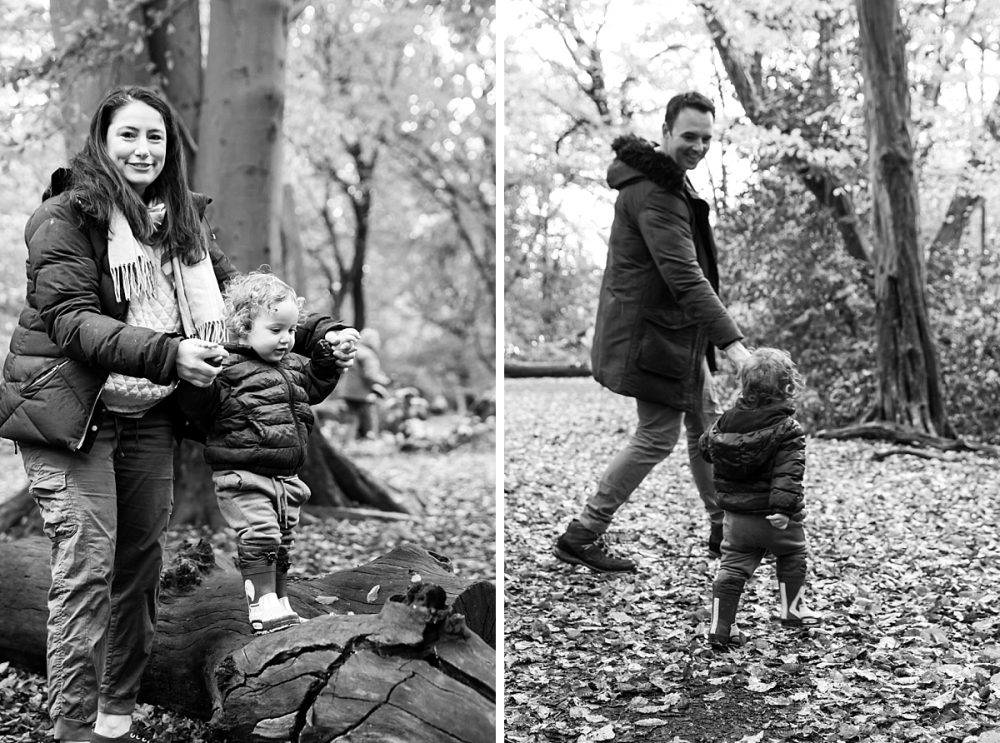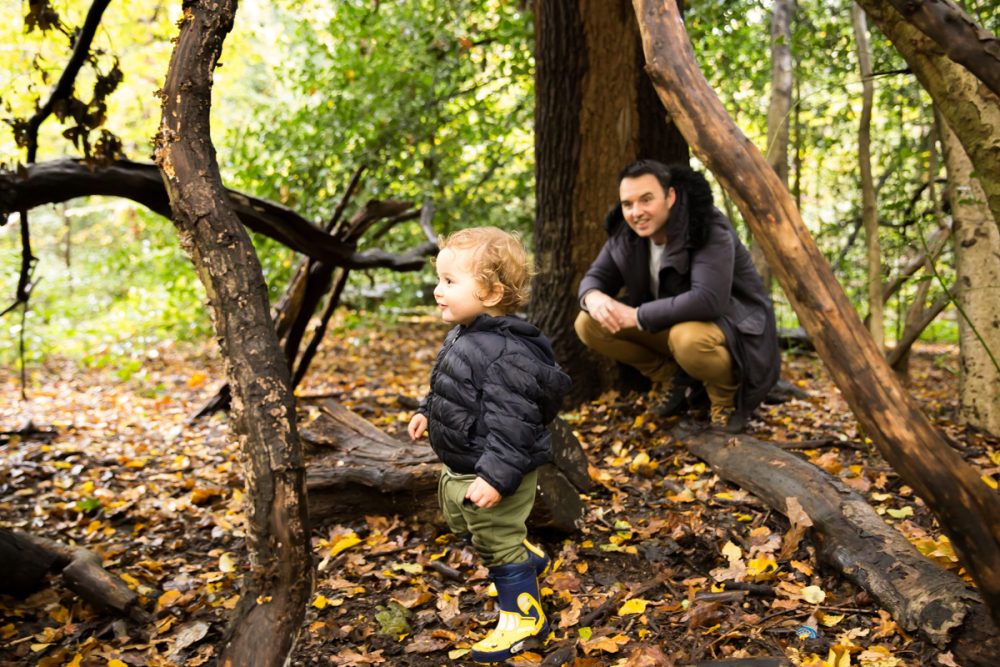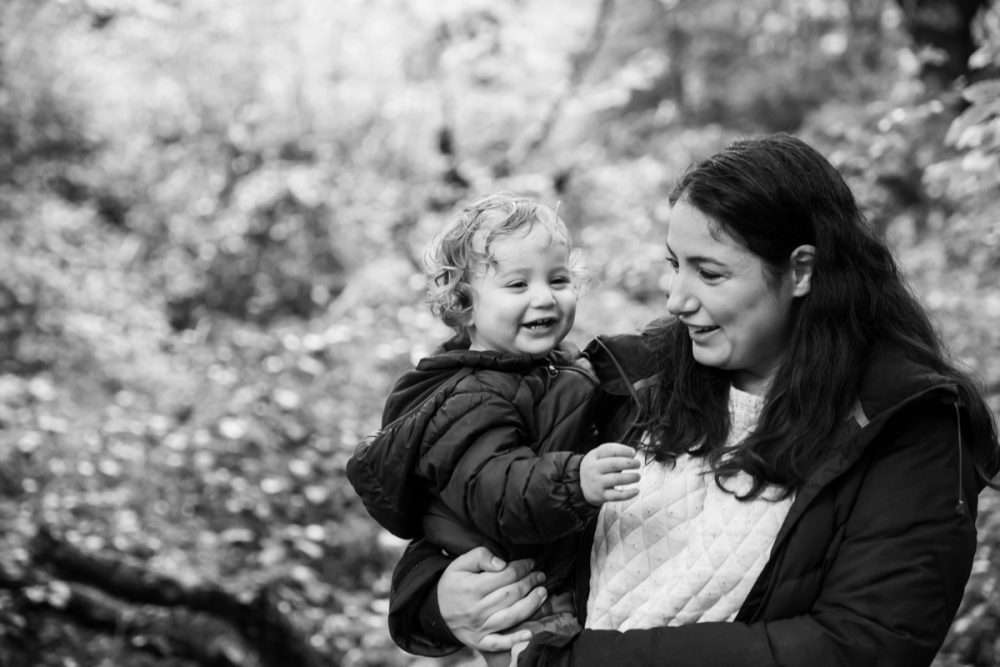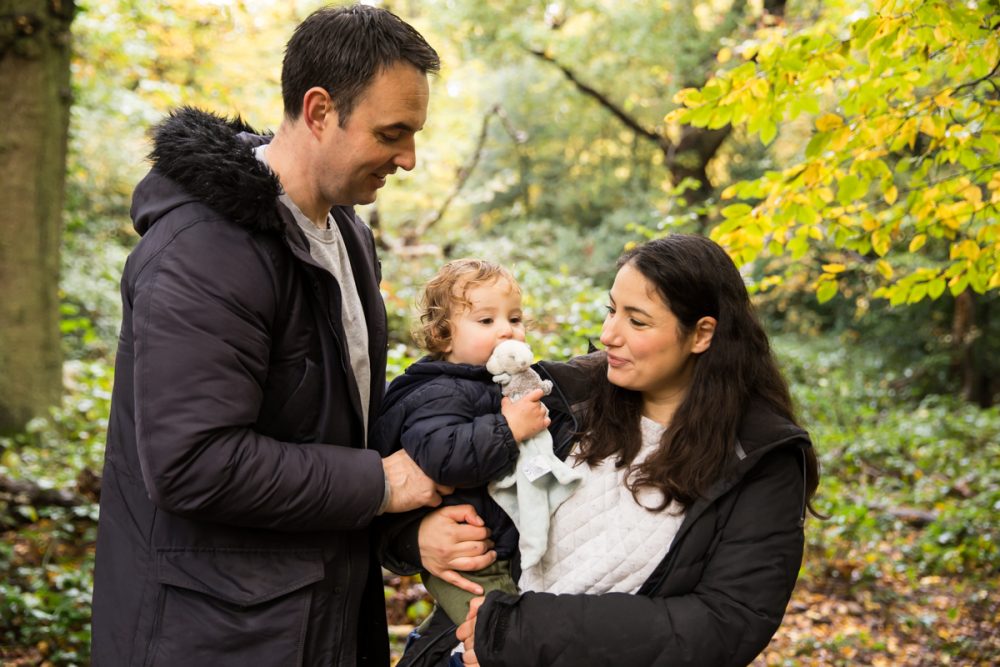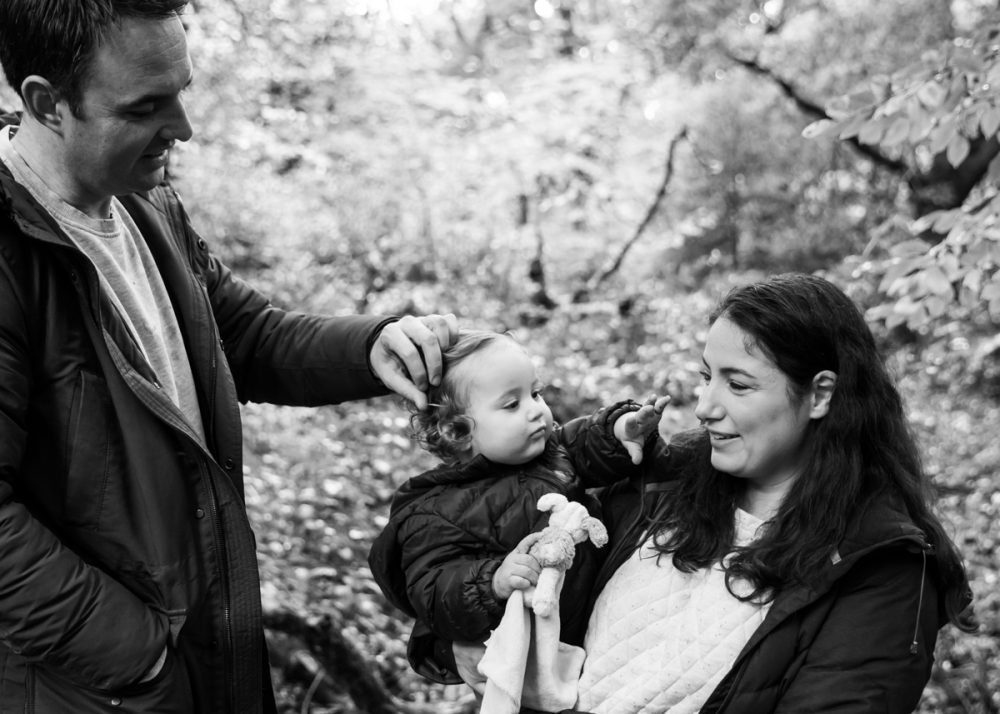 If you're looking for indoor options for rainy day family photos you'll find 6 ideas for family photos in this rainy London family photoshoot. Or check out my ideas for Christmas family photos to create festive family photos for your Christmas cards this year. I also offer gift vouchers perfect for expectant mums, new parents, or Christmas gifts. 
My family photoshoots last up to 2 hours, to allow plenty of time for little ones to feel comfortable with me so I can capture them doing their favourite things whether that's games at home, exploring local parks or on a family adventure. If these autumn family photos have inspired you and you'd like me to create a collection of happy memories of your family, please send me a message.