I feel so lucky to be able to follow some of my families and create new collections of photos for them each year. Liya & Rupesh have two beautiful boys – Jonah & Dylan. I first photographed them when Dylan was a newborn just 11 days old and then a year later captured a family Sunday afternoon at home. This time we started at their home, catching the boys watering their plants and playing in their play house before they jumped on their bikes to head to Adelaide Nature Reserve for some Primrose Hill family photos, including some with their au pair. 
It was lovely to see how they've grown, to see them showing off new skills (like bike riding), their current favourite game (hungry hippos) and watch them creating games of their own – turning sticks into swords, waving at trains and leading expeditions around the nature reserve! I always like getting to explore somewhere new and Adelaide Nature Reserve is a lovely little spot with a summer meadow, a pond and a small woodland in the heart of Camden.
I allow at least 2 hours for family photos so I have time to get to know everyone, the children (& parents!) can relax so my shots are natural and show the love, laughter and fun of the family.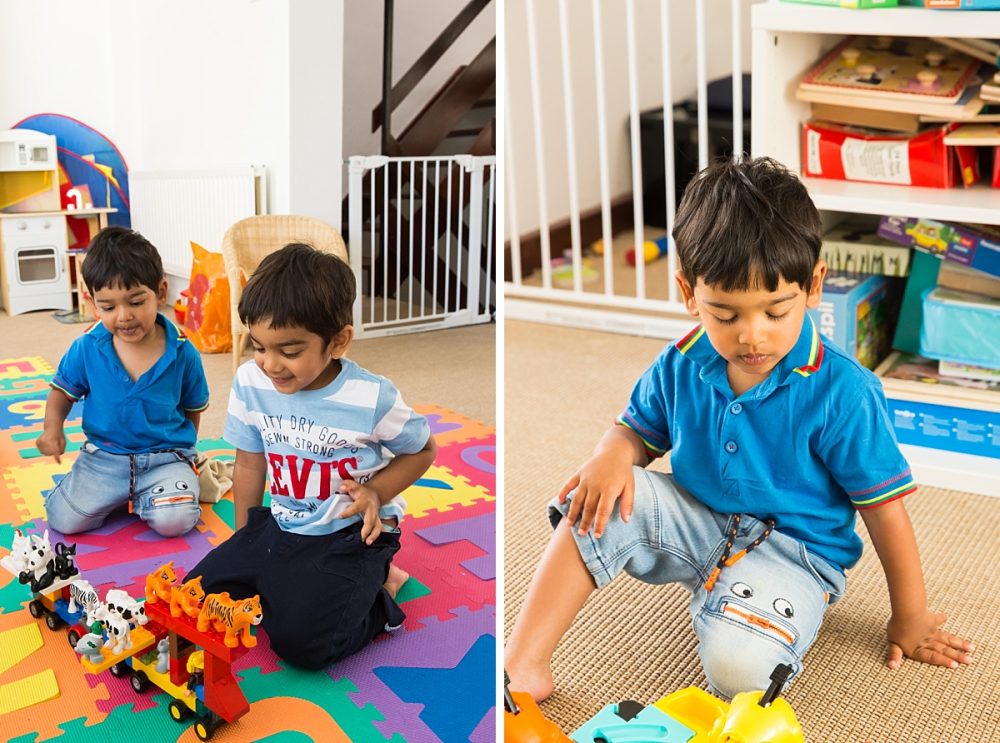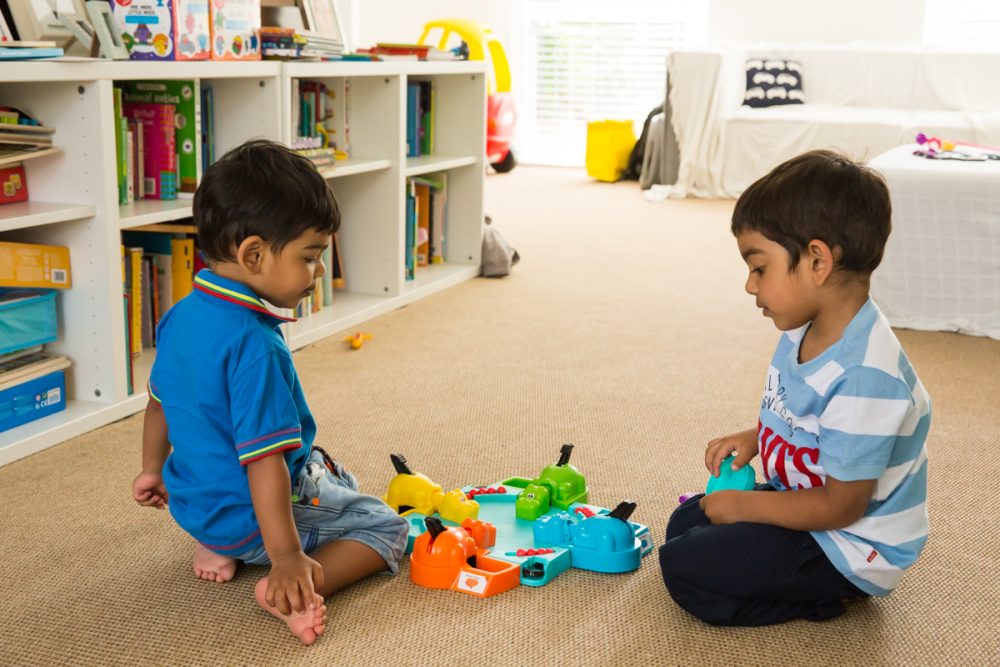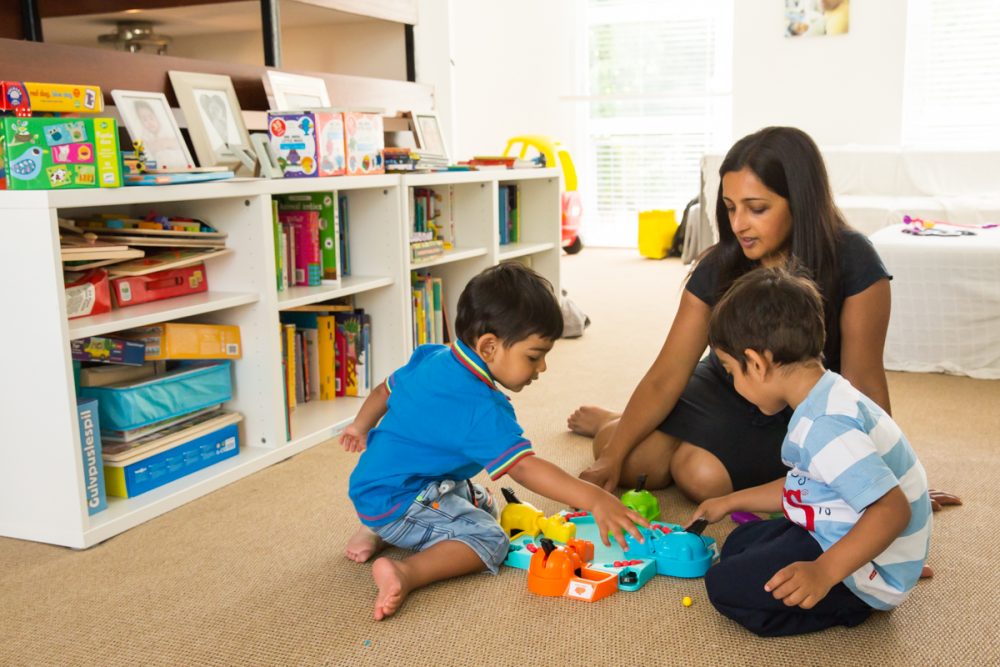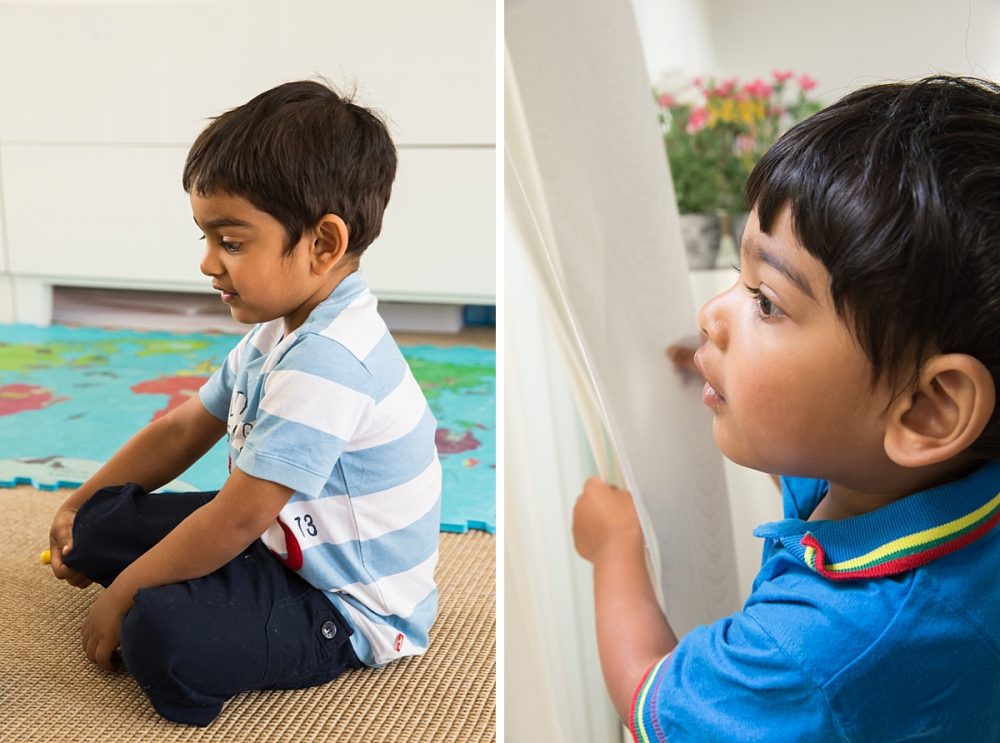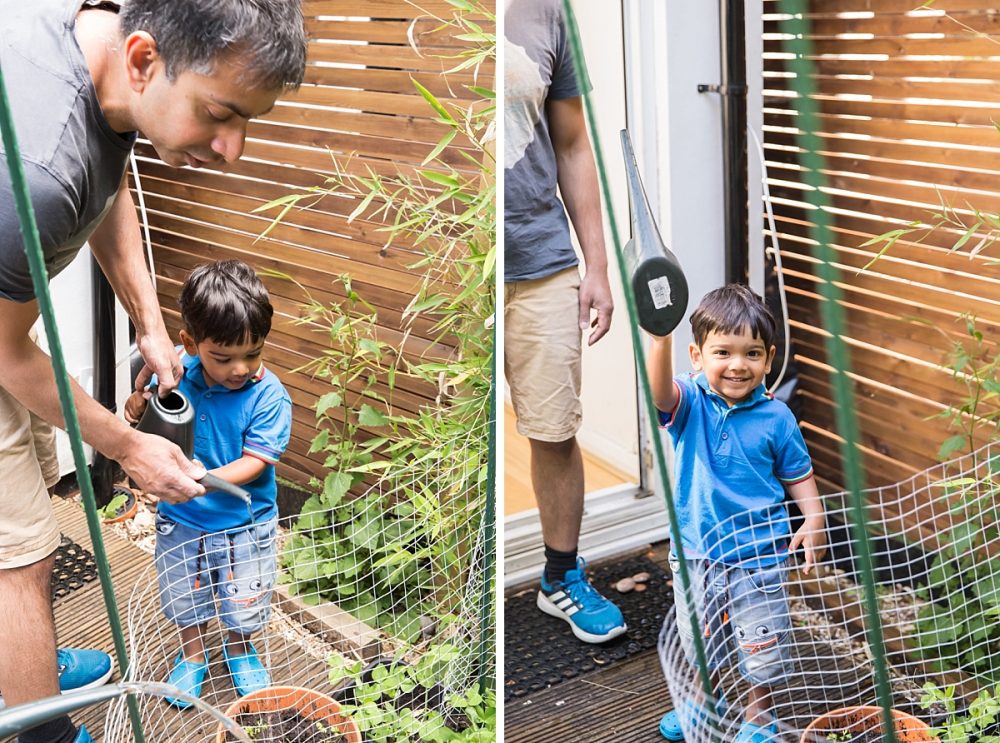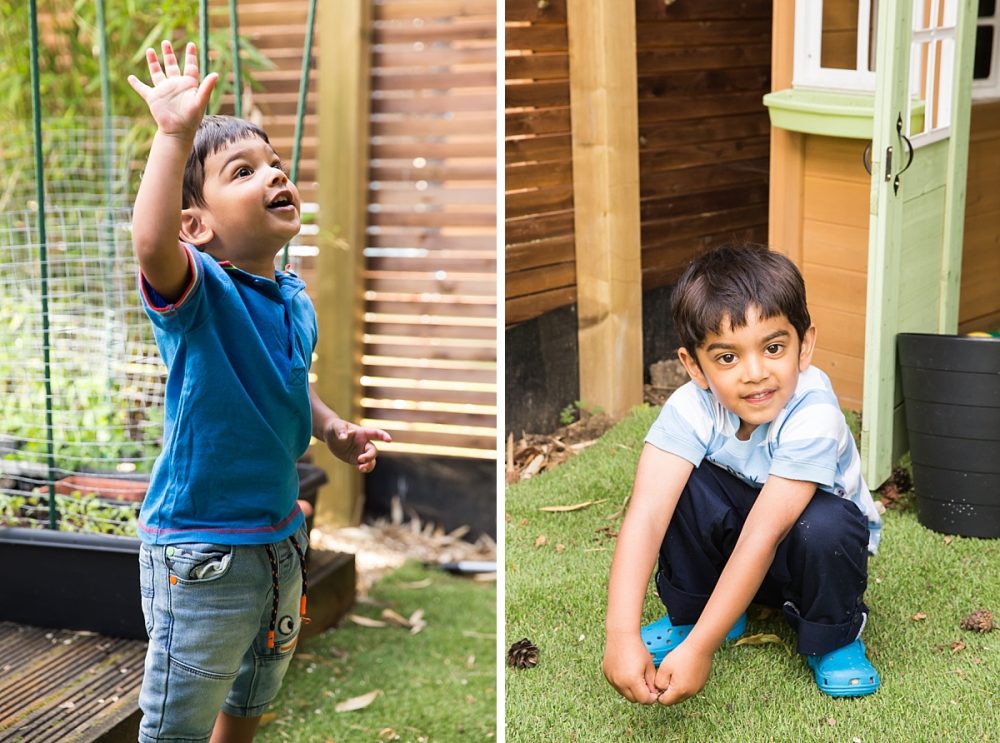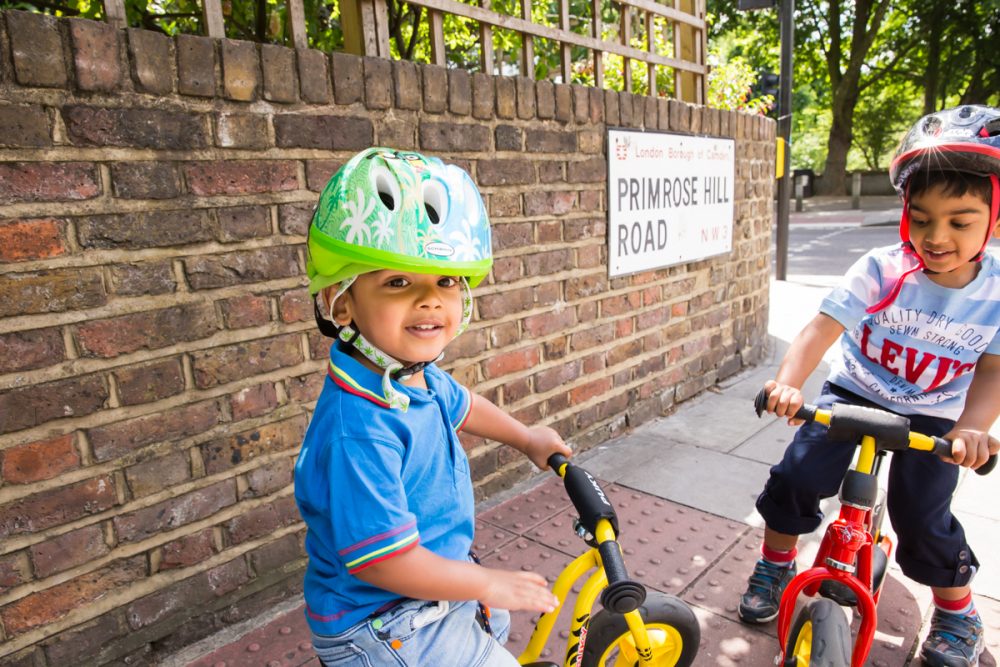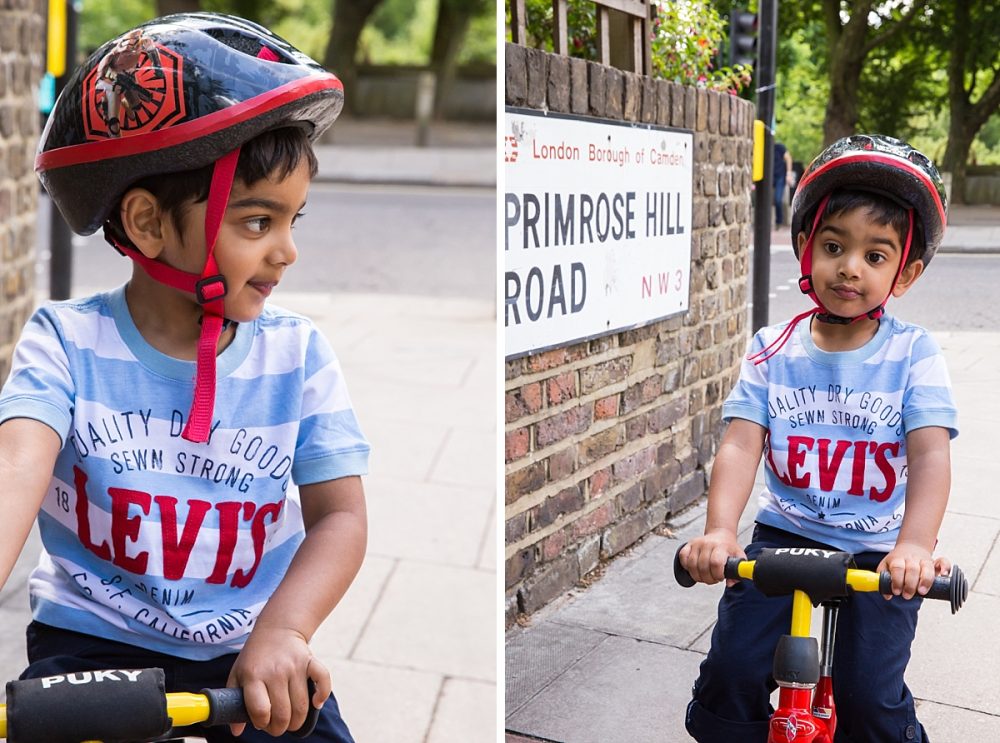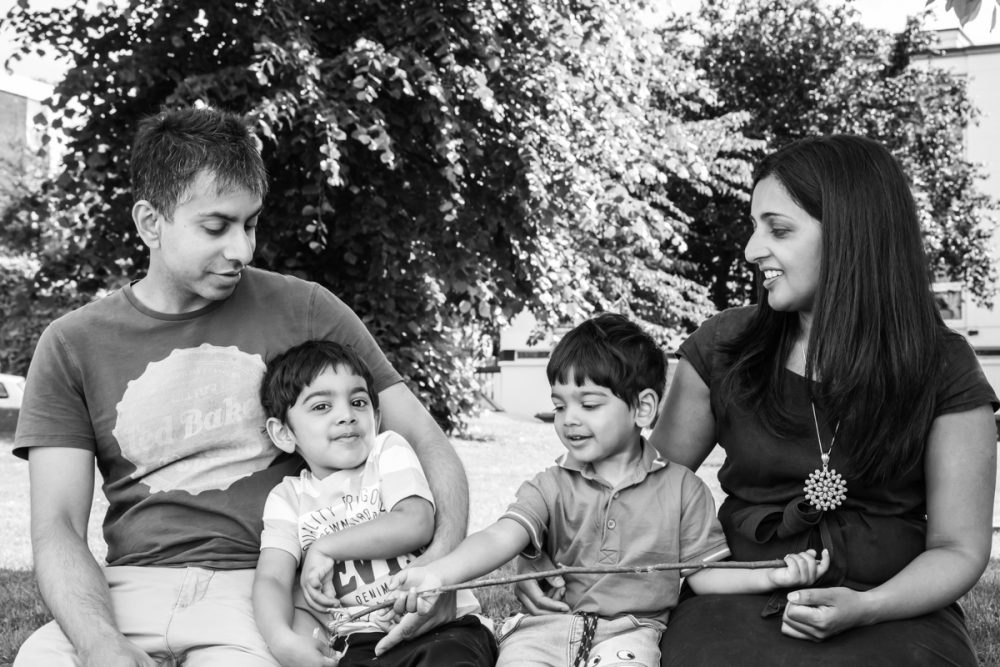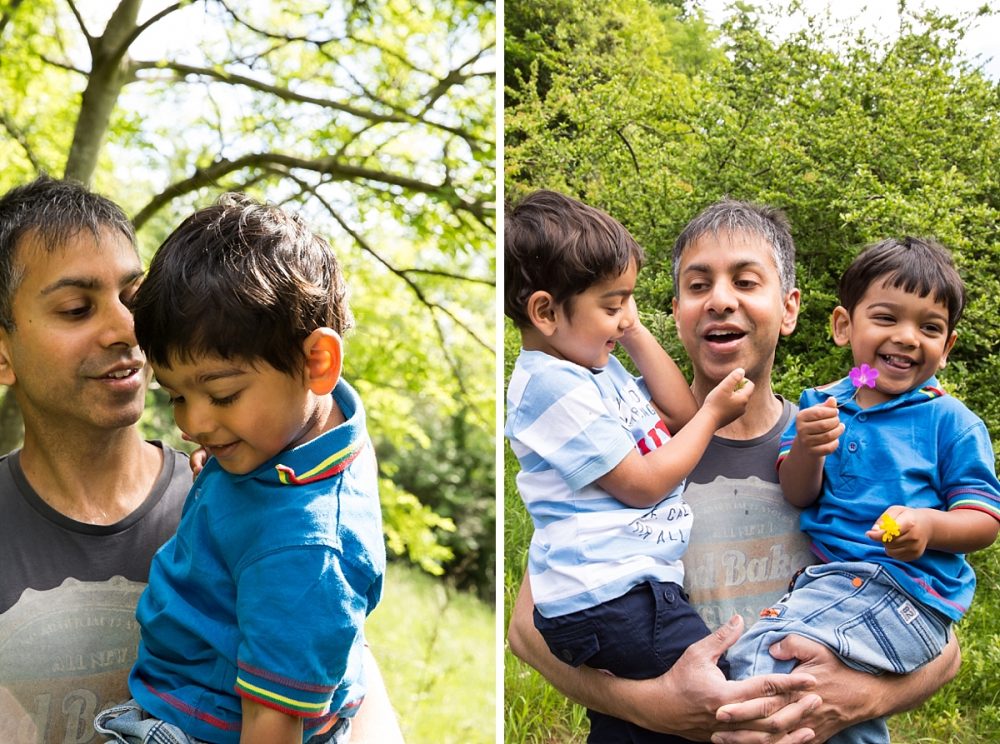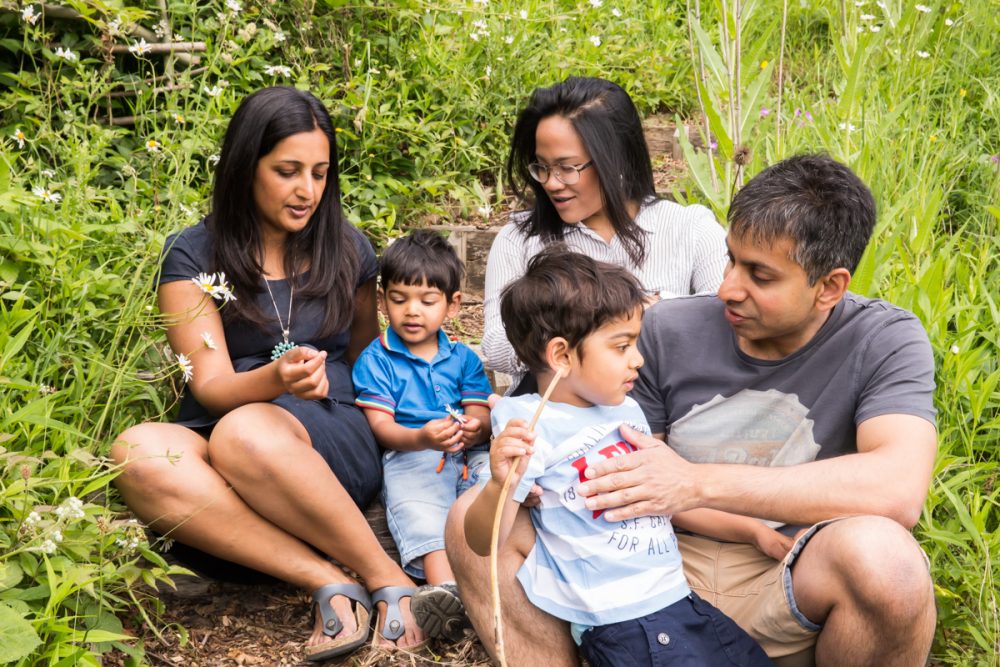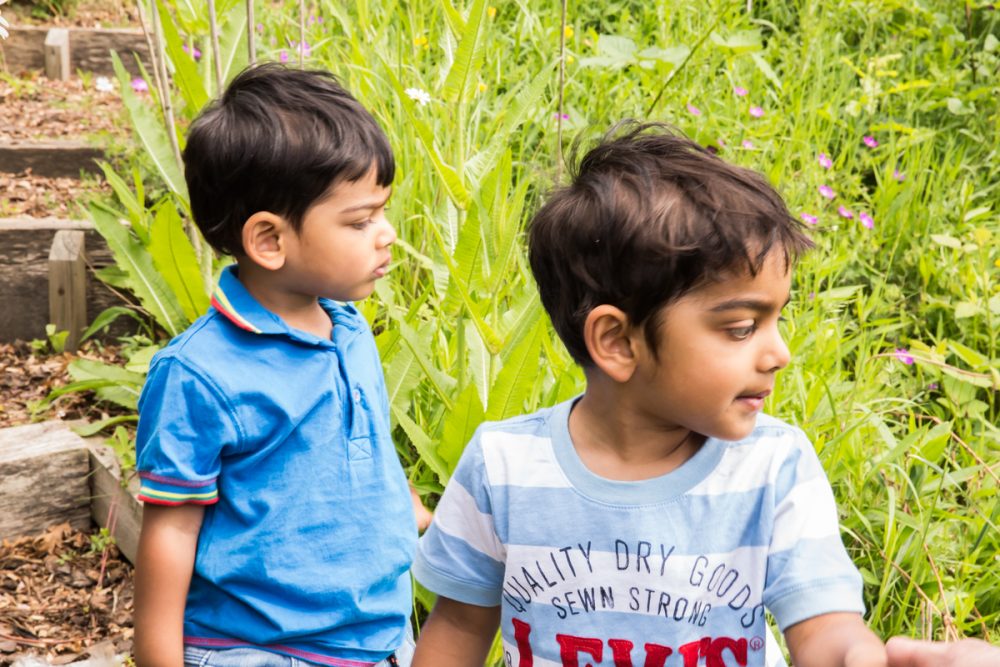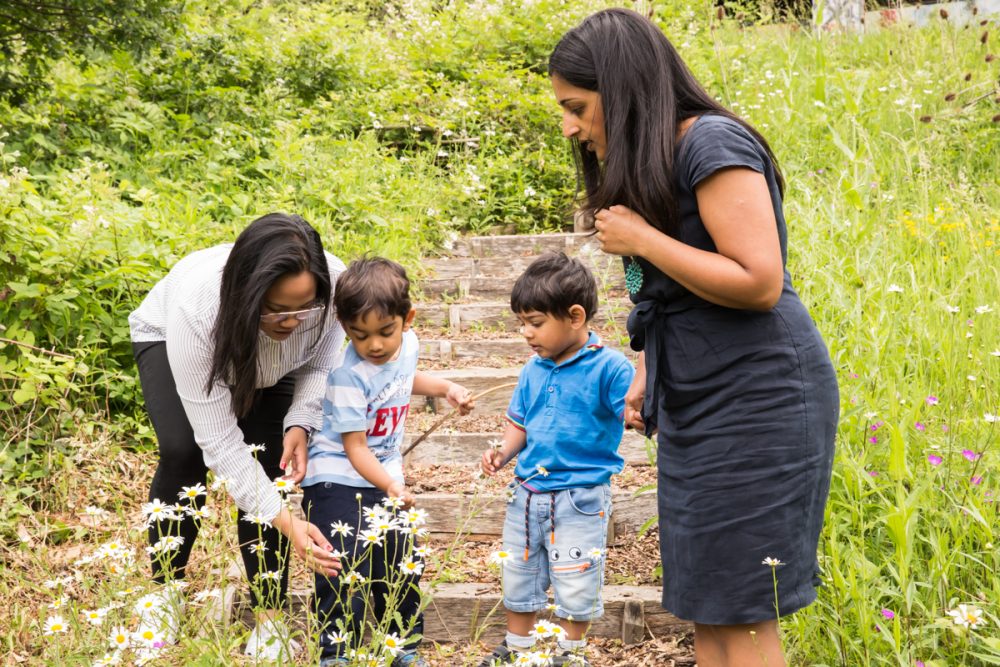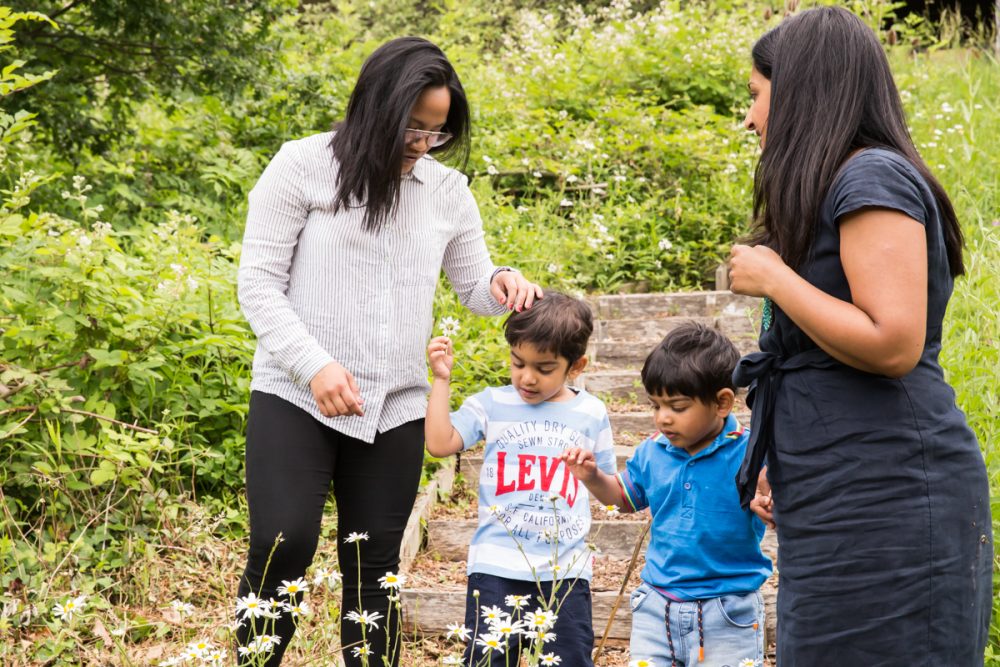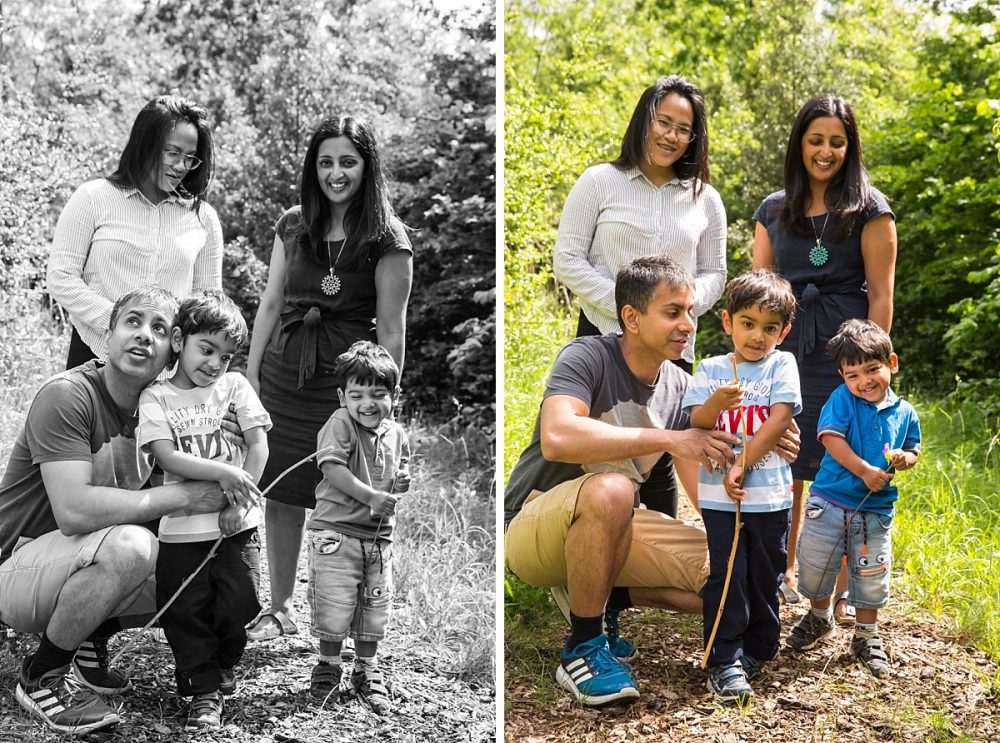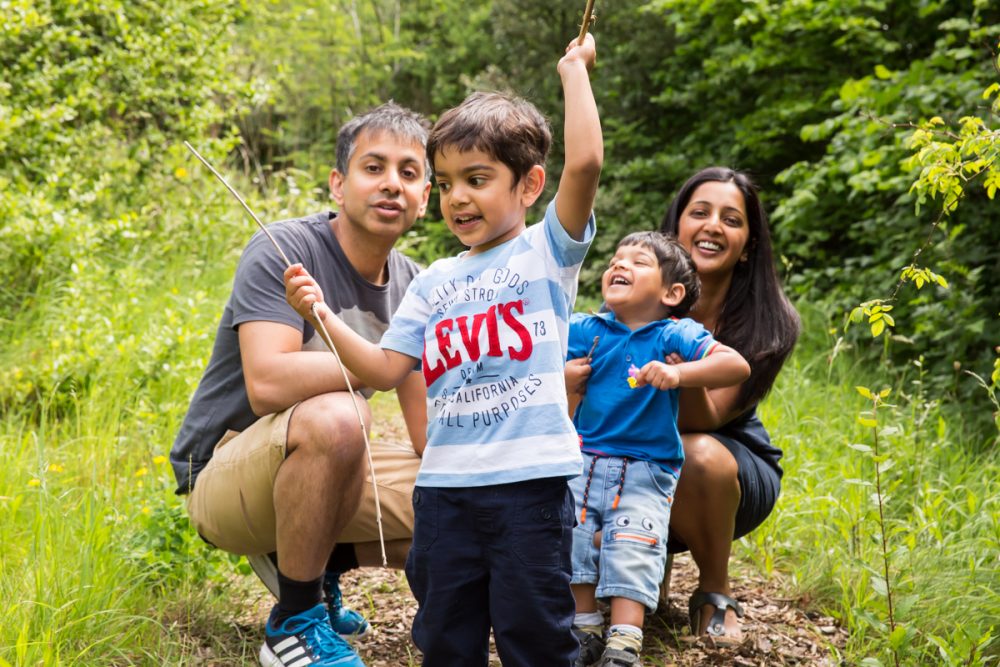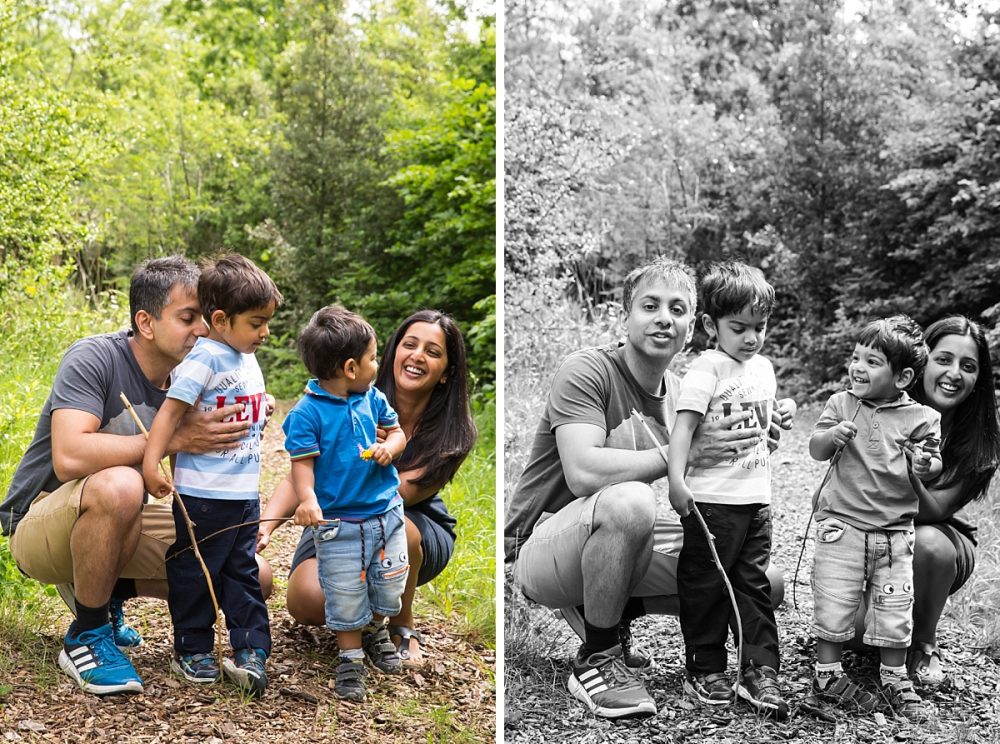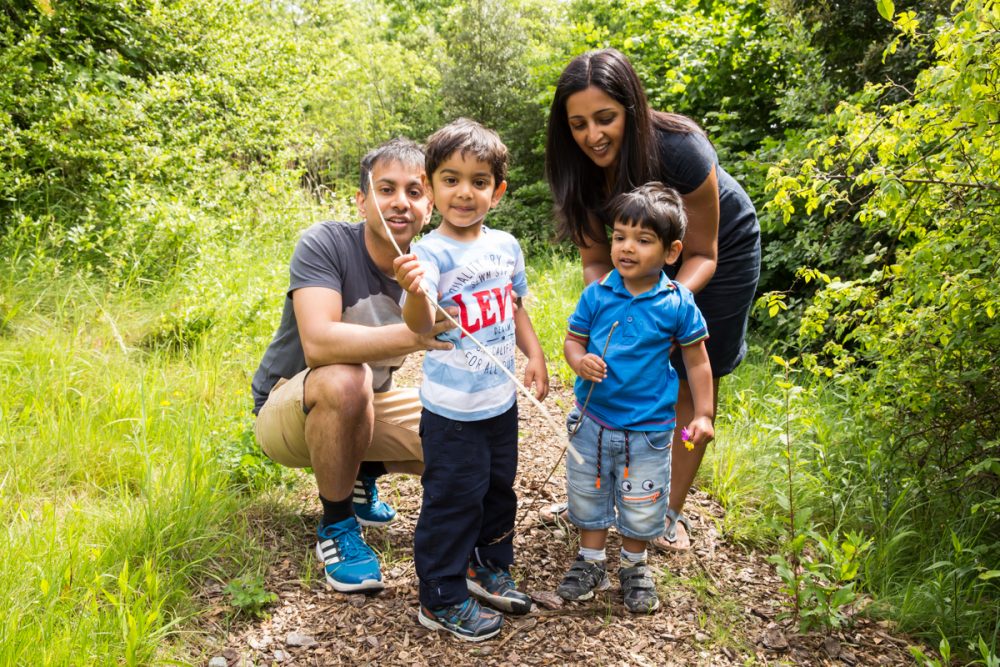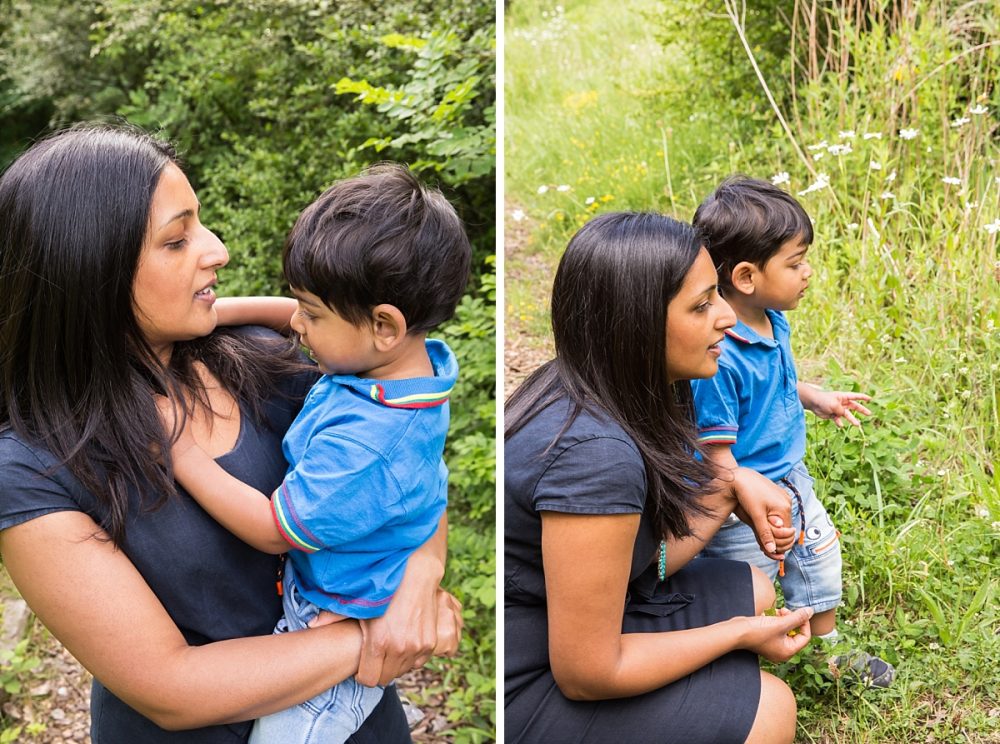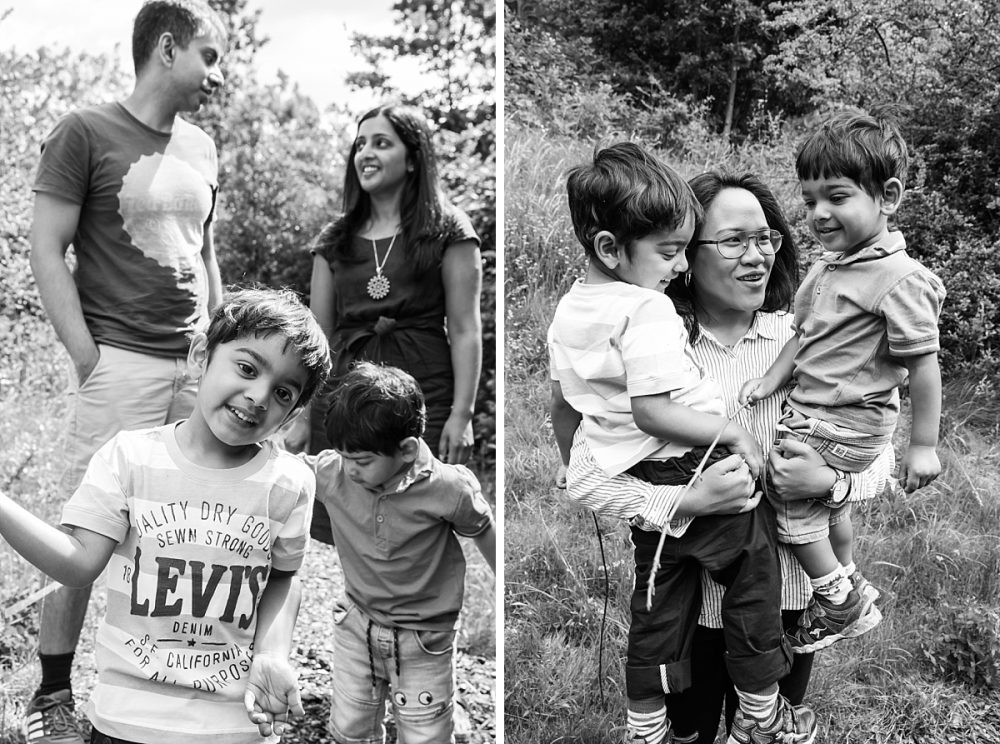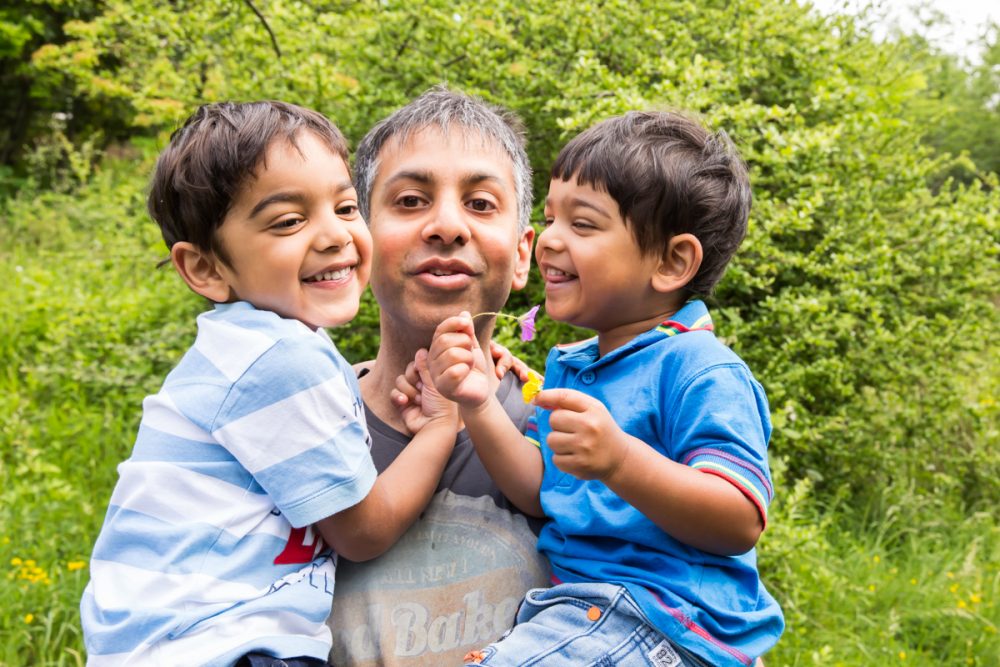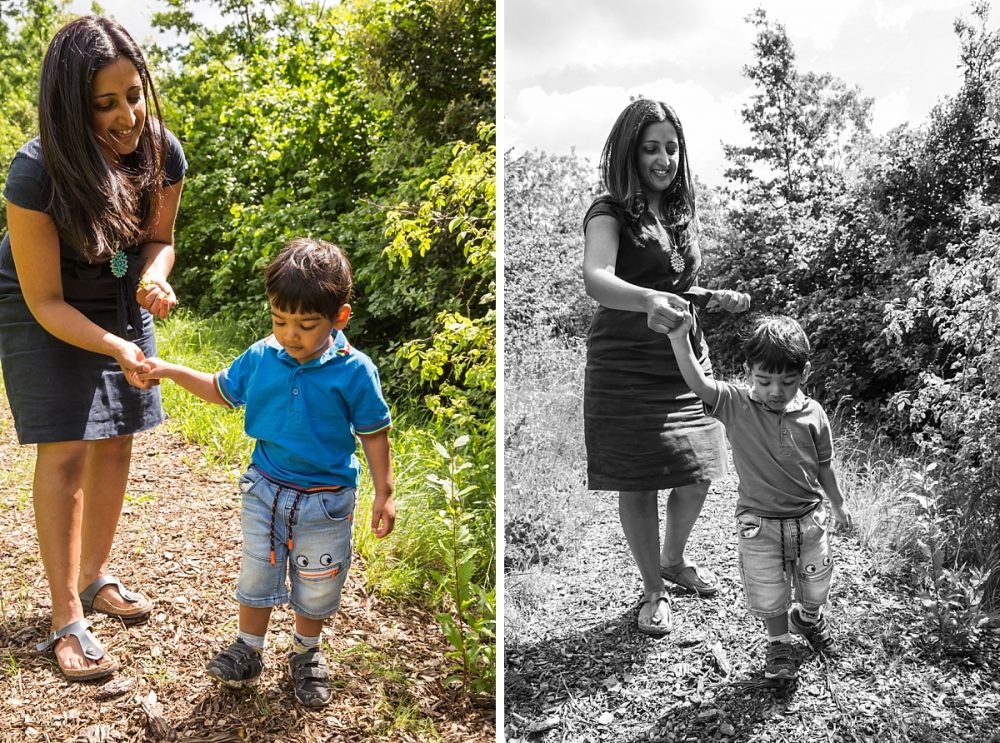 If you liked these Primrose Hill family photos you might like these Victoria Park family photos or my London family photography. Whether you'd like to celebrate the excitement of your pregnancy or record those first precious days with your newborn, capture every baby milestone or create special memories as your children grow, I'd love to tell the story of your family. If you'd like a collection of happy memories of your family – either in your home or out on a family adventure – please send me a message.