I love photographing families doing what they love and having fun. Sarovi and her two daughters Alba & Arya (4 & 5 years old), came up with 6 of their favourite activities that they wanted me to capture in their at home family photoshoot. Sarovi is so creative and the activities she chose were perfect for this rainy Sunday. Family photo activities let you focus on having fun, which helps everyone to relax and allows me create truly natural family photos – catching children's amazing expressions, laughter as they are playing, and quieter moments snuggling up, to show the special relationships between everyone.
1) Reading together
Choosing a favourite book (in this case Captain Flinn and the pirate dinosaurs!) and a comfy corner to read it in together (in this case an oversize beanbag), lets everyone get used to me being there with my camera – and relaxing as they get caught up in the story

2) Jumping on the bed & snuggling under the covers
No child turns down an opportunity to bounce on the bed or snuggle up under the blankets in mum's bed!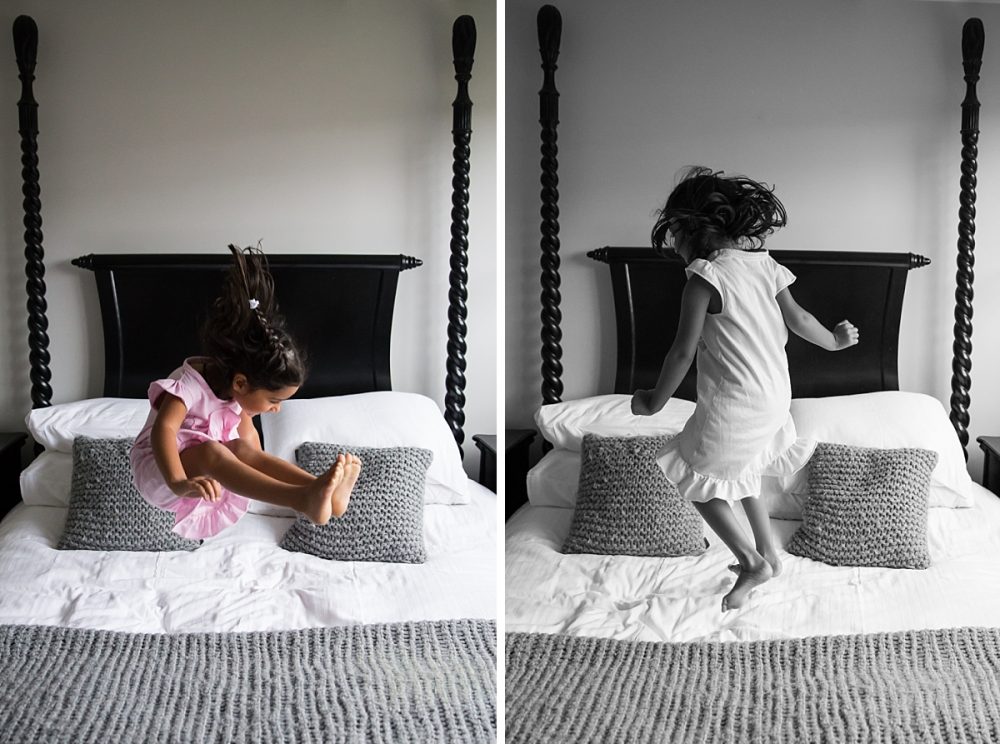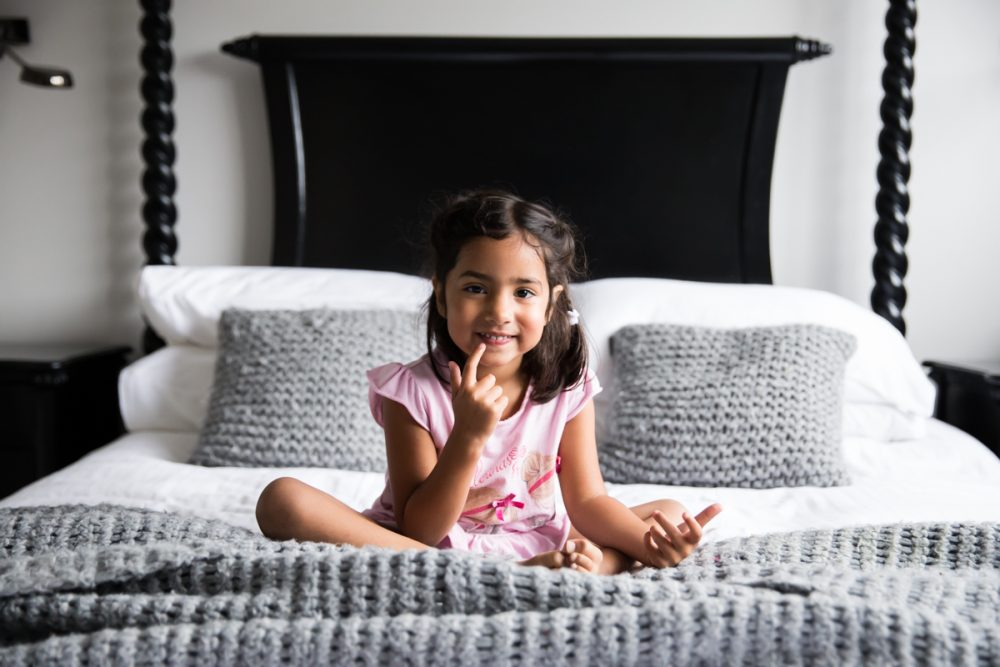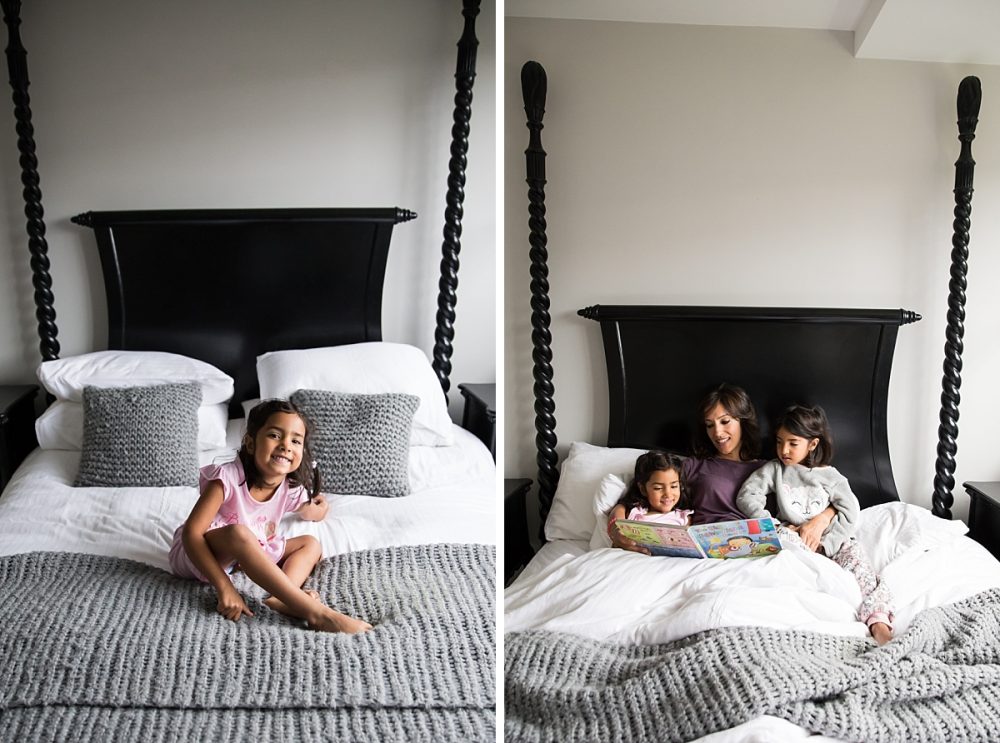 3) Bath time fun with foam
With amazing animal shower caps and some foam, play in the bath tub had lots of giggles and created some lovely photos to be framed for the bathroom!

4) Dressing up & showing their favourite toys
Alba & Arya love dressing up and were excited to put on their princess dresses and show me their favourite toys. I loved their bookcase wallpaper and lacy tent, and always feel so honoured when children share special treasures with me

5) Doing each other's make up
Some creative make up was on display with lipstick cheeks and foreheads! It's a lovely way to get everyone close together and focused on each other

6) Cuddling up on the sofa watching a film
One of my favourite family photo activities to end a family photoshoot is cuddling up on the sofa with your favourite film – especially nice on this rainy Sunday! And when Arya & Alba invited me to stay and watch, I knew they must have had a fun morning with me!

Sarovi kindly wrote a review about her experience of the shoot:
"Hannah was incredibly warm and brilliant with the kids. She really listened to what I wanted and brought out so many lovely, natural shots that we will treasure forever. Some literally brought tears to my eyes… Thank you Hannah. I would highly recommend you!"
If you like my relaxed and natural style, you can click to see more of my family photography. And if you fancy a relaxed at home family photoshoot – or perhaps some outdoor family photos – then I'd love to talk to you, you can send me a message here and we can work out the perfect family photo activities and setting for your family.