Rosie & Harry planned an autumn wedding, but had incredible weather making it perfect for their fun family reception with garden games and outdoor celebrations. Their Ditton Manor wedding in Berkshire started with a Catholic church service at St Edward's Church in Windsor before travelling in style in a vintage Austin car to Ditton Park Manor. Their outdoor wedding reception included dancing musicians, giant jenga and croquet, before they slipped away from their guests for a riverside walk. In the evening guests sat in the beautiful glass covered courtyard within the 19th century manor house and there was dancing until late with a ceilidh band getting everyone on their feet.
Their wedding party included groomsmen in full kilts, bridesmaids in long cream dresses, a smartly dressed page boy and tiny flower girl. I loved that the page boy and flower girl sat down on the church steps waiting for the bride to arrive – with varying levels of enthusiasm! St Edwards's Church in Windsor is a beautiful building with decorated ceilings, murals and stained glass windows. Rosie arrived and looked breathtaking with a long veil and low backed lace edged wedding dress. The Catholic church service included music from various friends and family members and Rosie & Harry gave them a standing ovation.
Rosie & Harry travelled in style in a gorgeous vintage Austin wedding car to Ditton Manor an exclusive use wedding venue in Berkshire. The castle style Manor is complete with a moat, and has 200 acres of parkland perfect for garden games and outdoor weddings. The wooden benches were perfect for relaxed group photos, the riverside giving a lovely backdrop for wedding portraits. The children particularly loved playing croquet, but also discovered a great game of running away to be chased and carried back under the arm of an usher!
As well as the gorgeous grounds, a Ditton Manor wedding is particularly special because of their courtyard. The courtyard is at the centre of the Manor house and has a glass roof giving the feel of dining under the stars without having to worry about the weather. Rosie & Harry had their meal and speeches here and staff quickly turned the room so it could be used for the evening's ceilidh in honour of Rosie's Scottish heritage.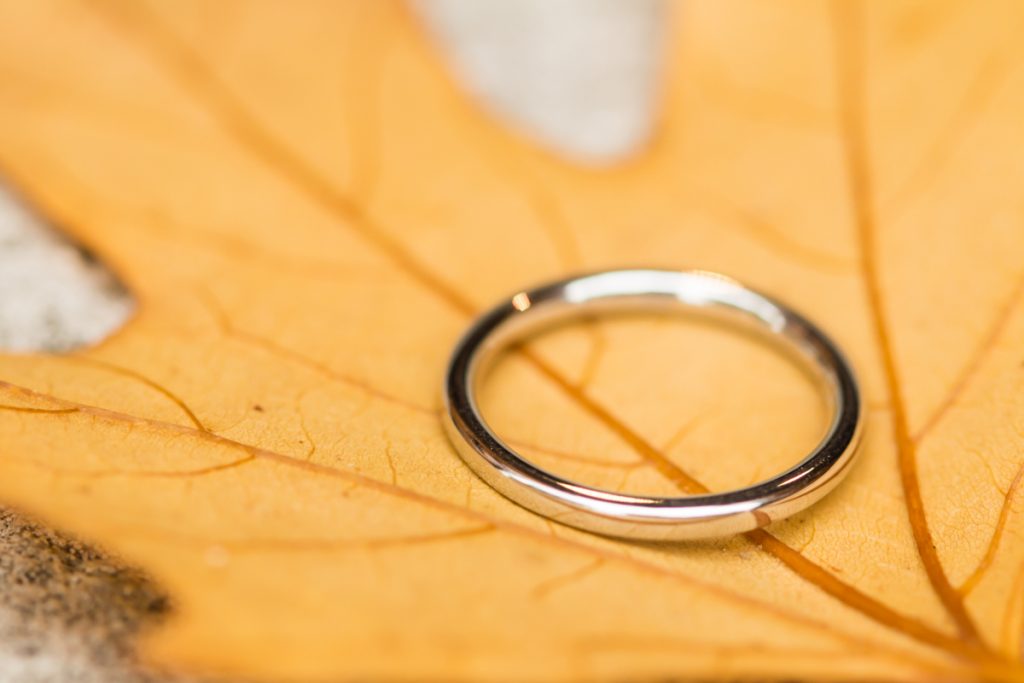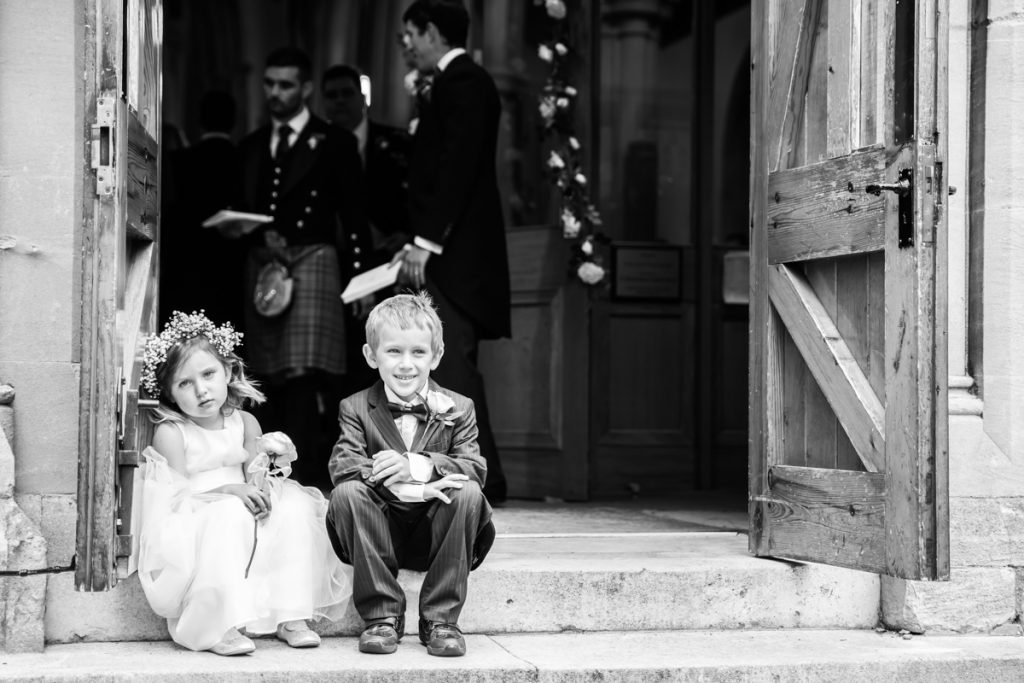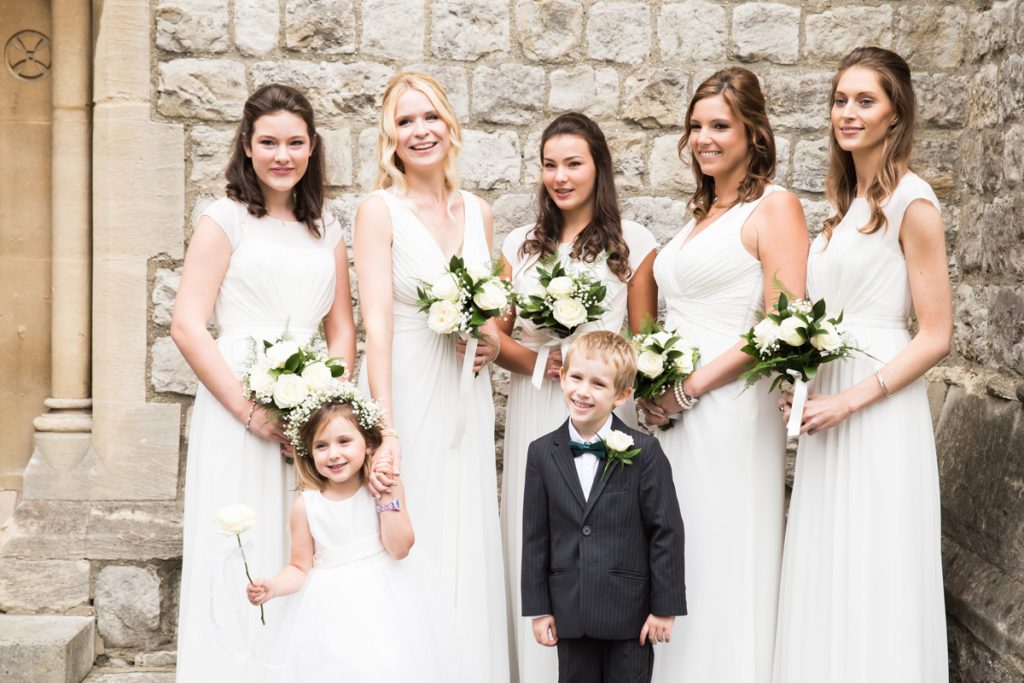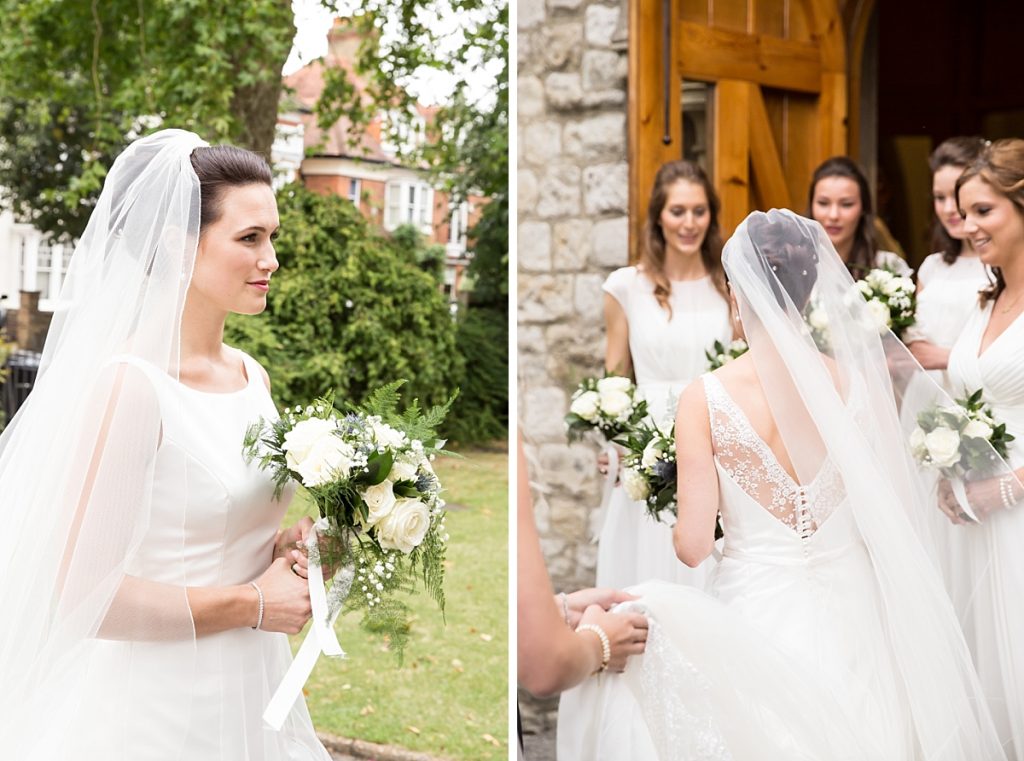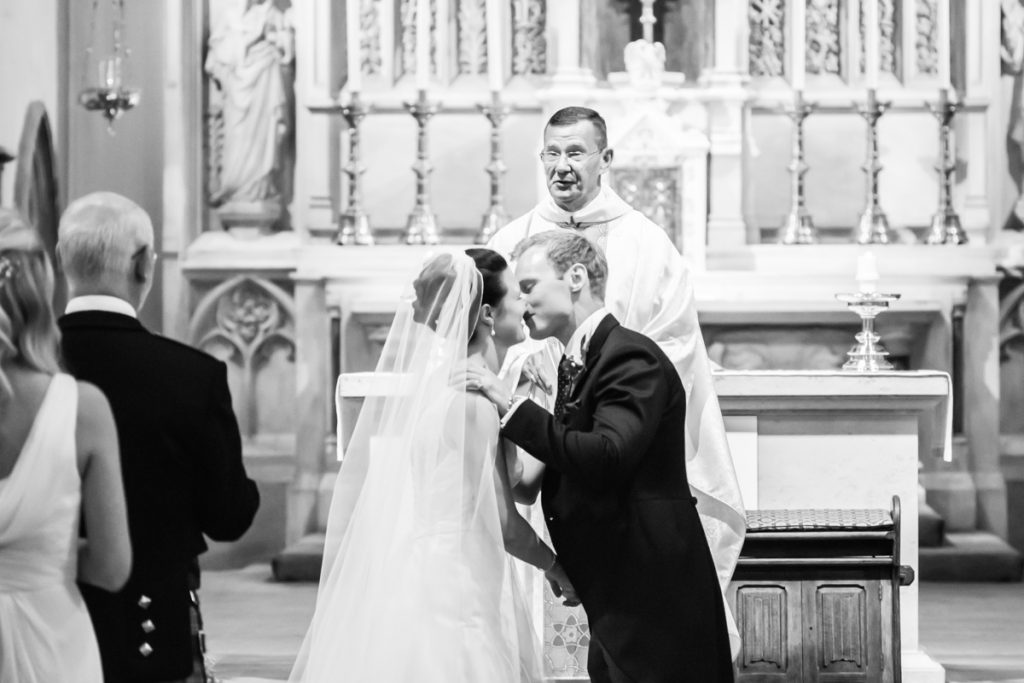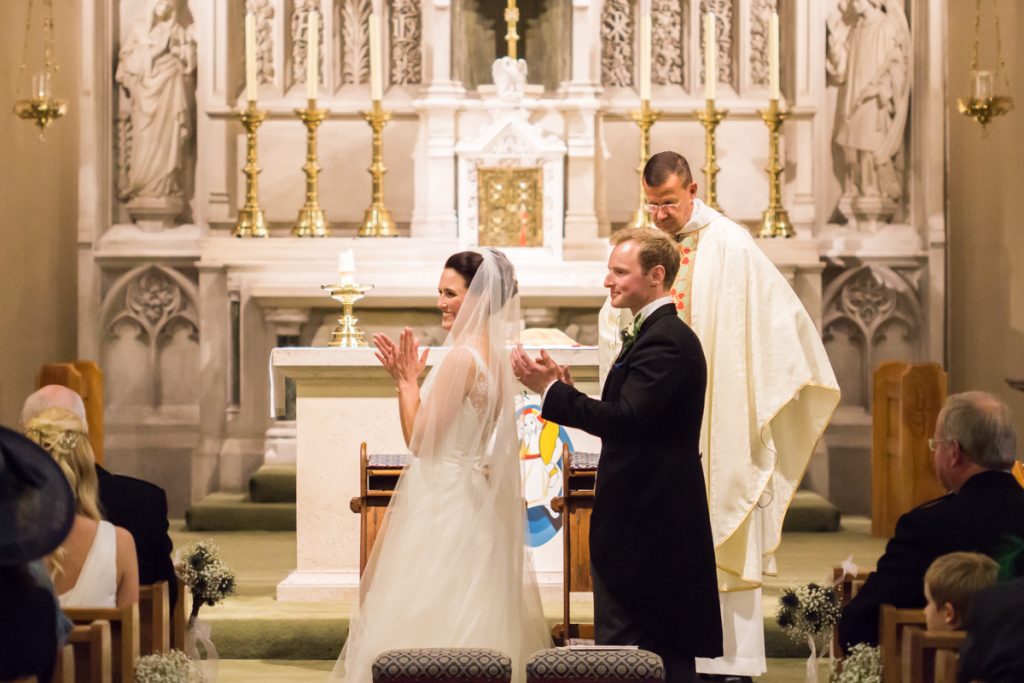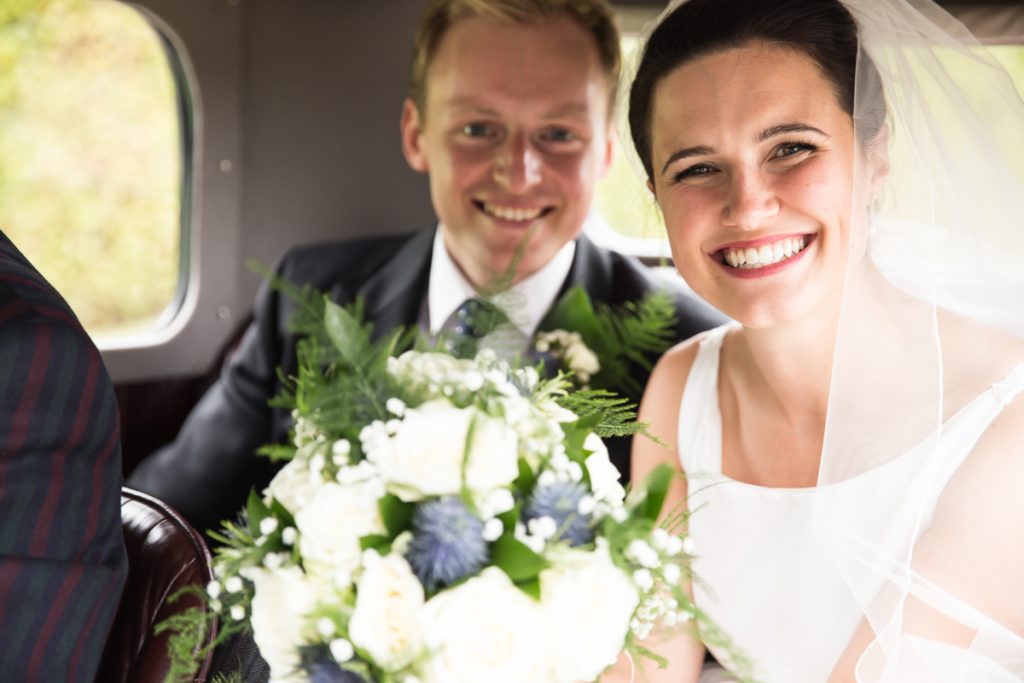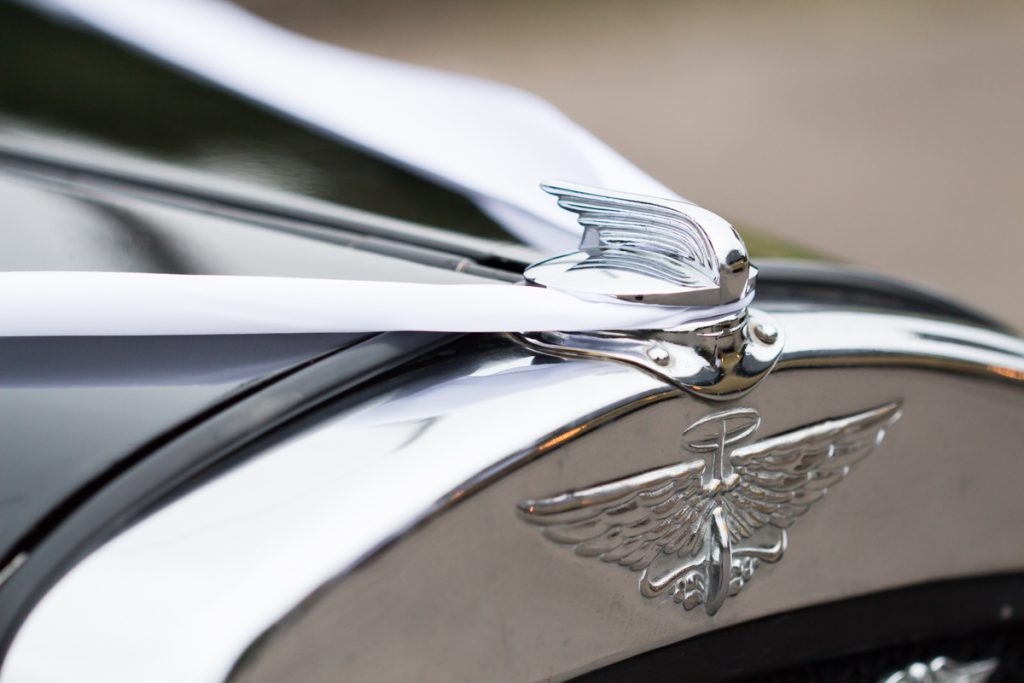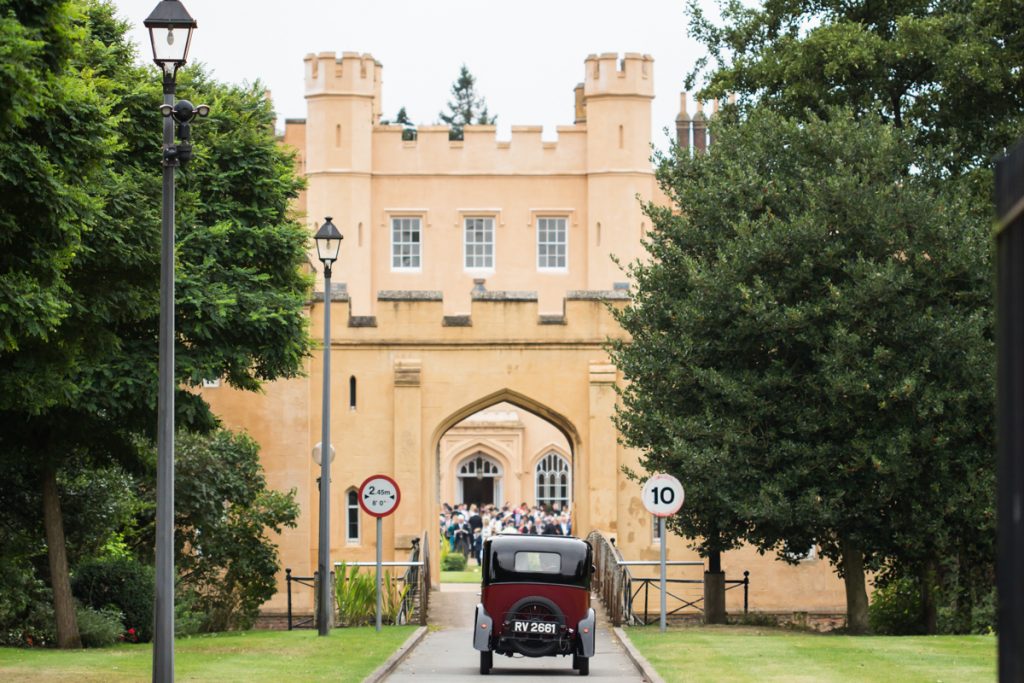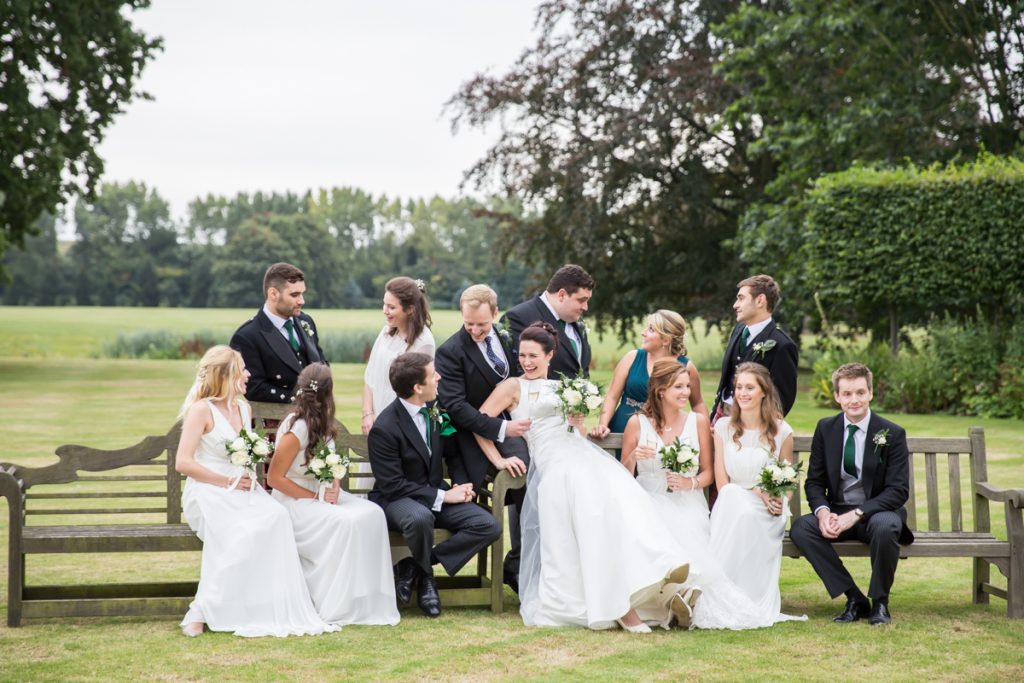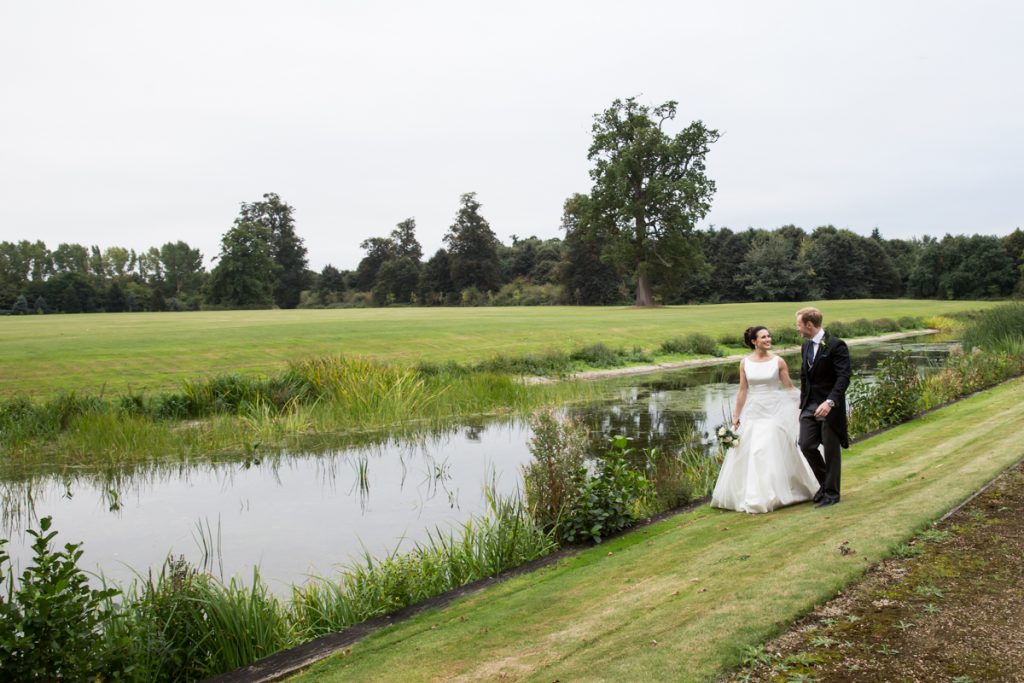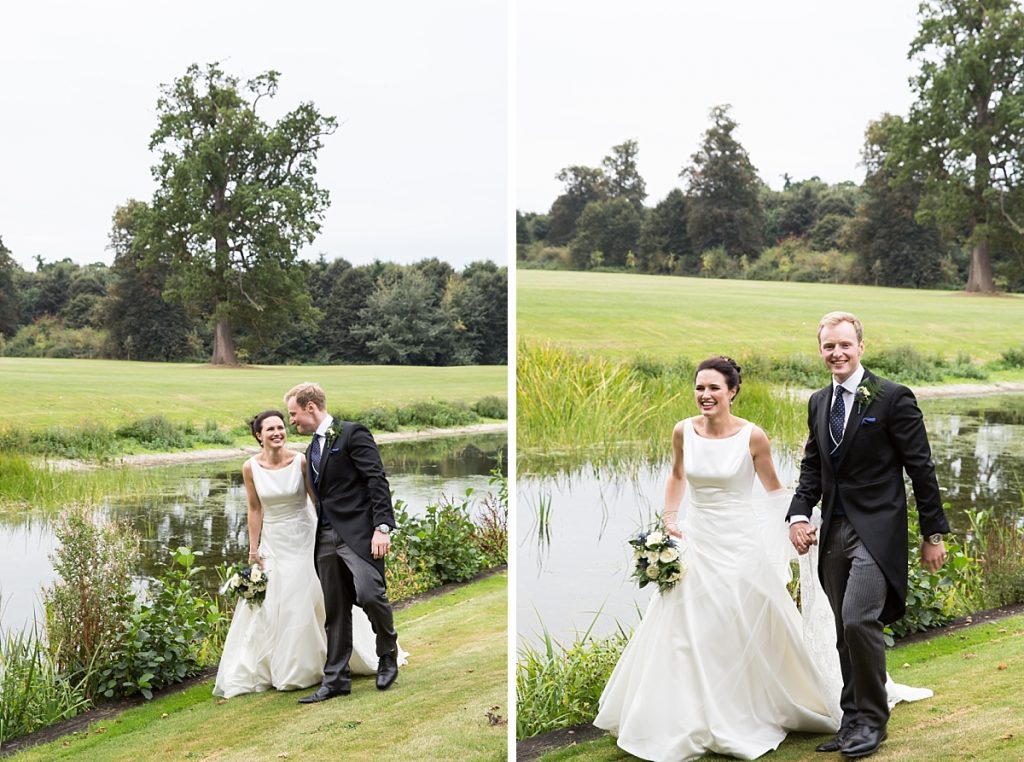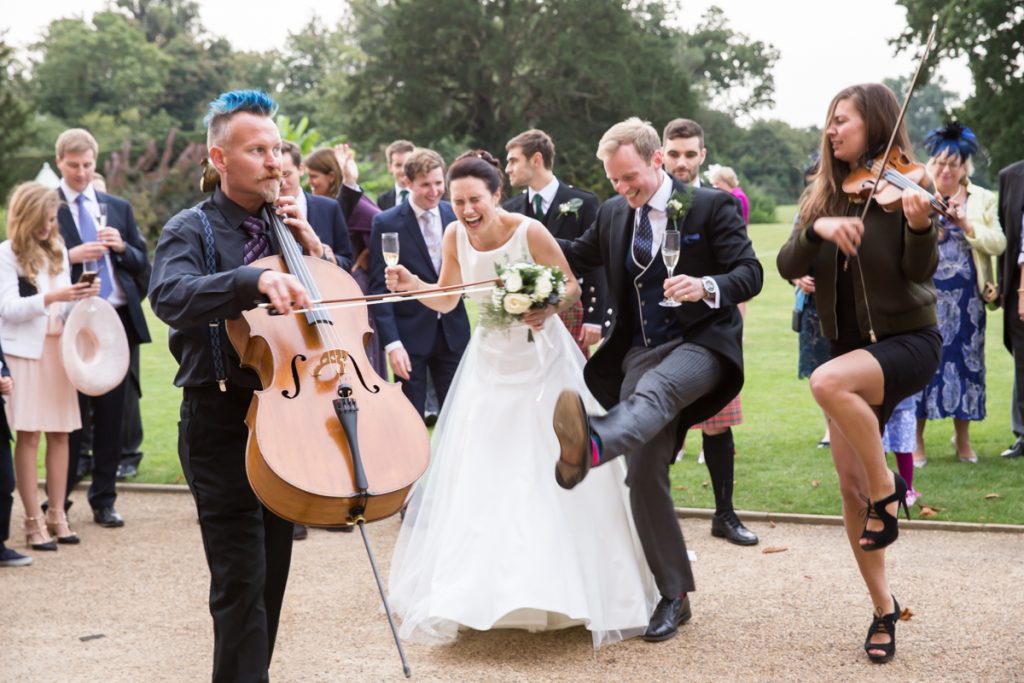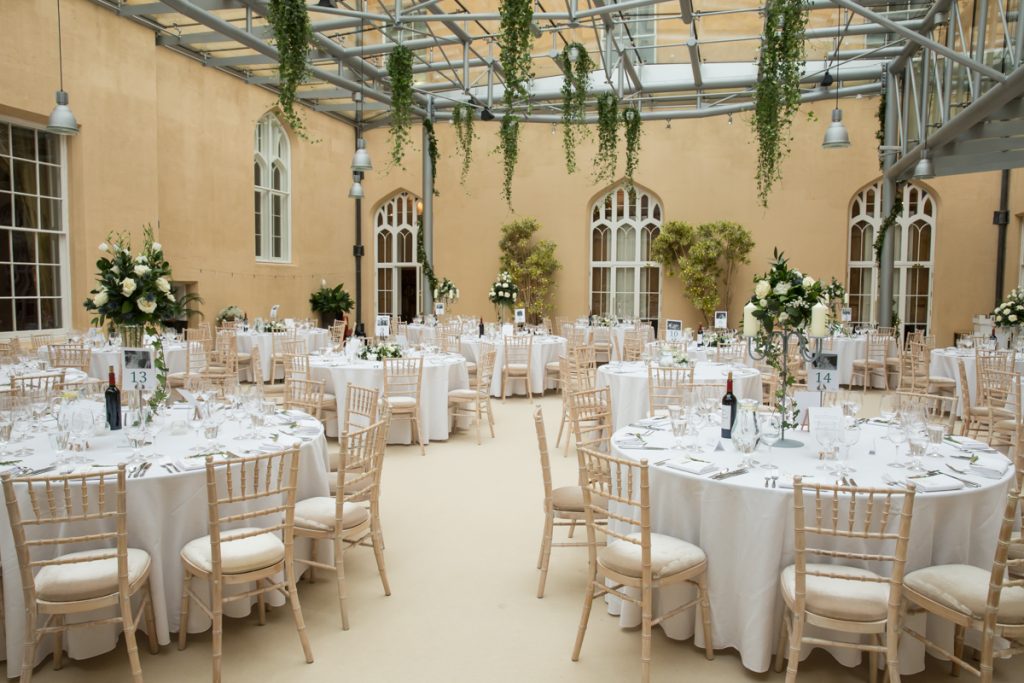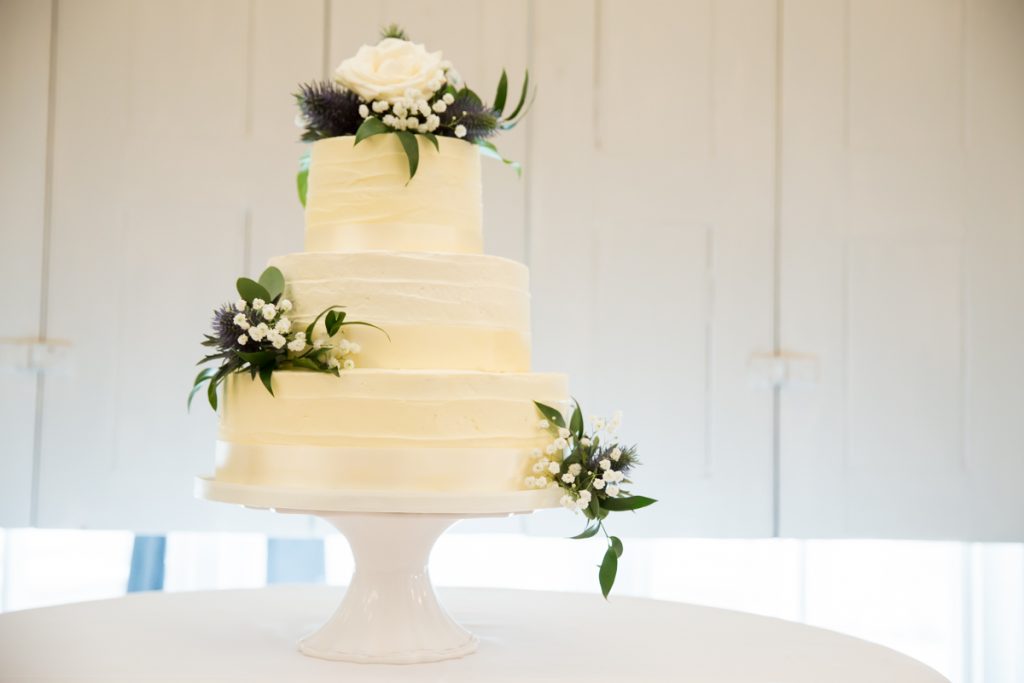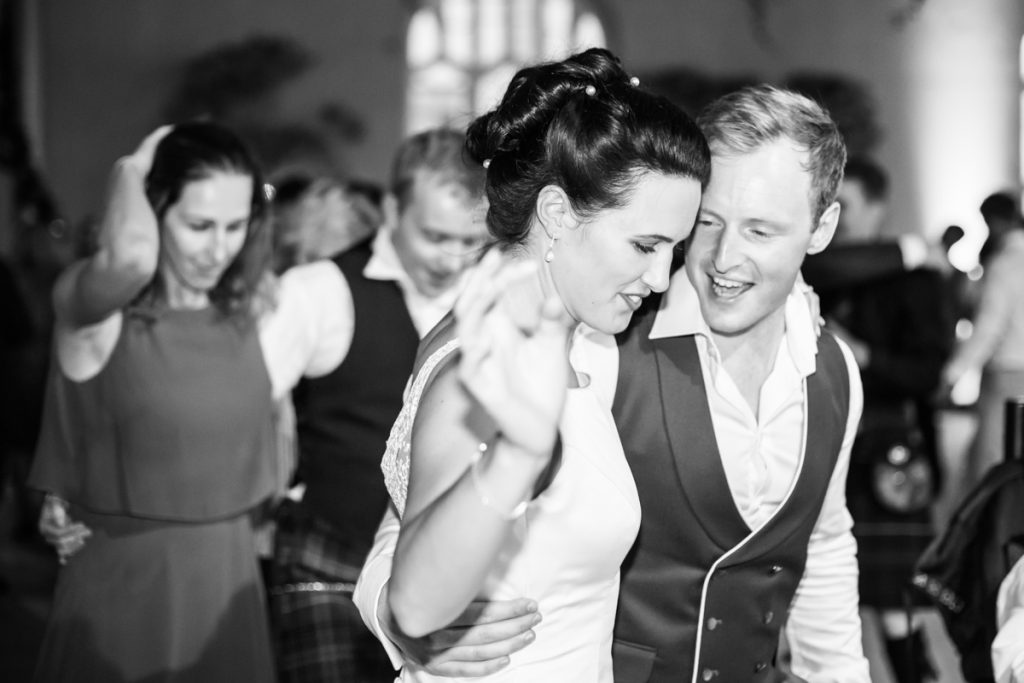 If you loved the glass roofed courtyard in this Ditton Manor wedding, then you might want to read about the best glasshouse wedding venues. Or if it's an outdoor garden wedding you're looking for check out my guide to London garden wedding venues. I'm based in London but happily travel across the UK & beyond to photograph weddings. Please do send me a message so we can talk about how my relaxed and natural wedding photography style, with an emphasis on emotions & storytelling could tell the story of your wedding.