I love garden weddings – and often this means beautiful summer celebrations, weddings in pergolas or walled gardens filled with flowers and petal confetti. But perhaps even more special are autumn garden weddings. Emily & Adrian had an outdoor wedding at the New York Botanical Garden – and decided to fully embrace autumn. For their stunning botanical garden wedding they chose a chuppah made from autumn leaves, placed under huge trees and with a woodland backdrop full of autumn colour. Emily's bouquet picked up on these colours with gorgeous orange tones and autumn leaves alongside cream roses and blue thistles. Their simple Jewish wedding ceremony ended with the groom smashing the glass and guests throwing confetti as the couple walked down the aisle. 
The New York Botanical Garden was established in 1981 and is a National Historic Landmark site with both indoor and outdoor options for botanical garden weddings. The garden includes a historic Victorian glasshouse, a waterfall, wetland area and over 50 acres of forest so there is plenty to choose from! This gorgeous woodland backdrop is next to the Garden Terrace Room which Emily & Adrian used for their evening reception.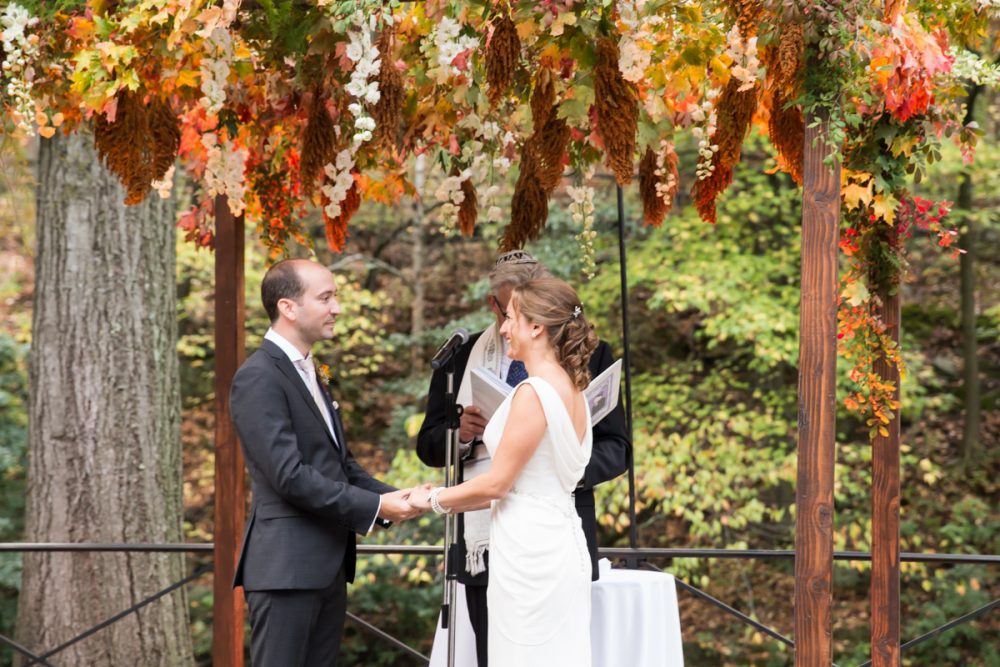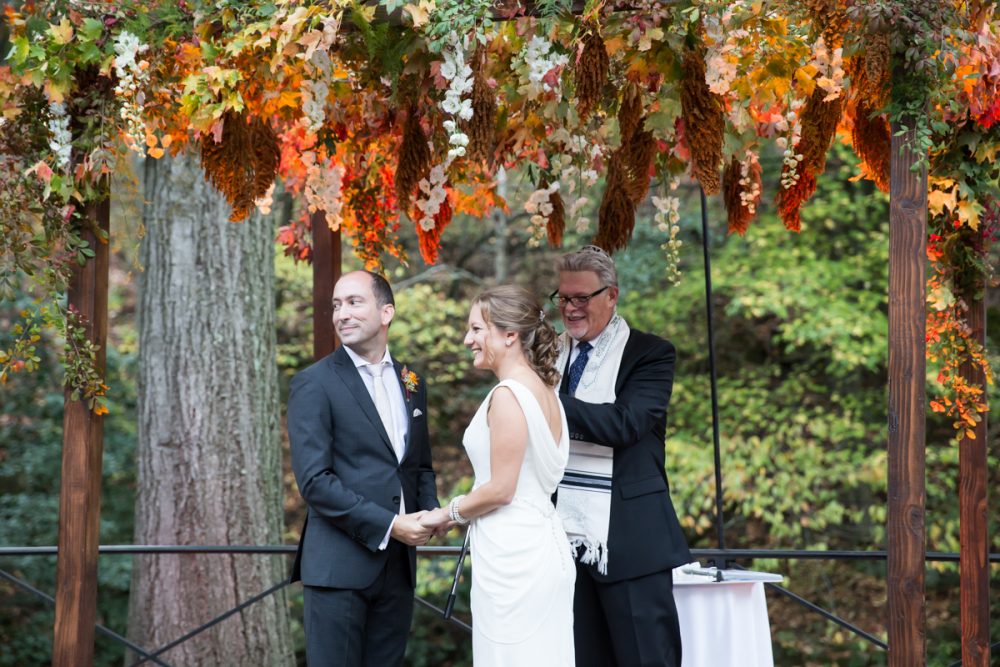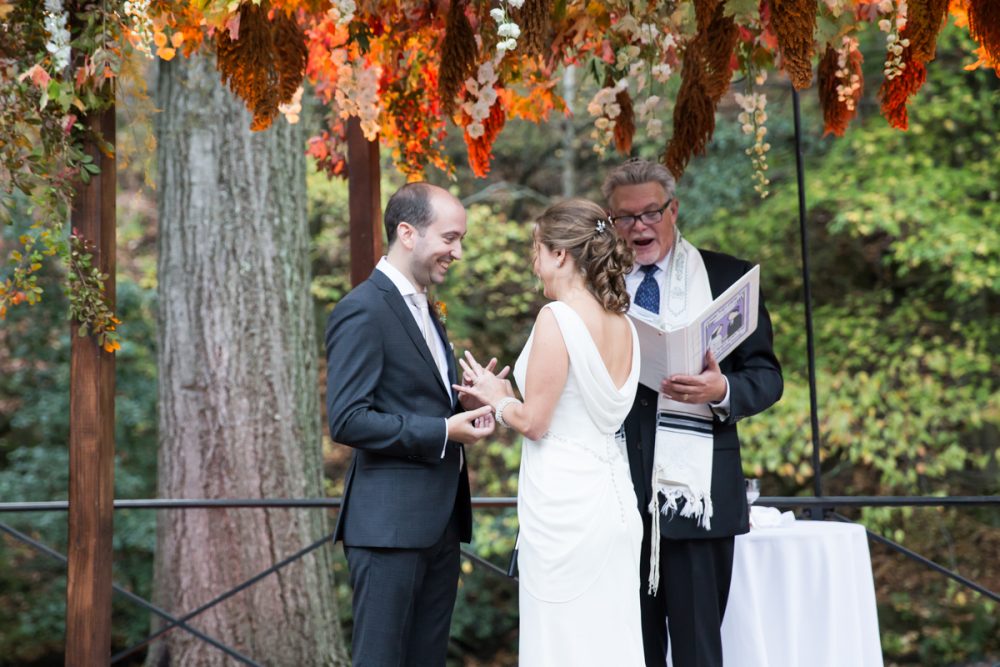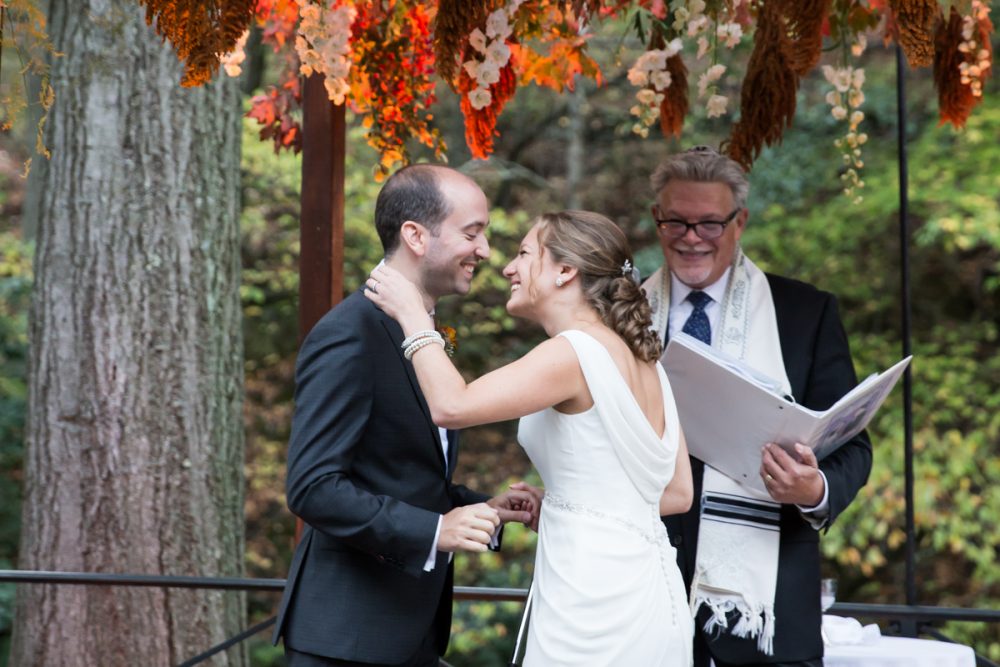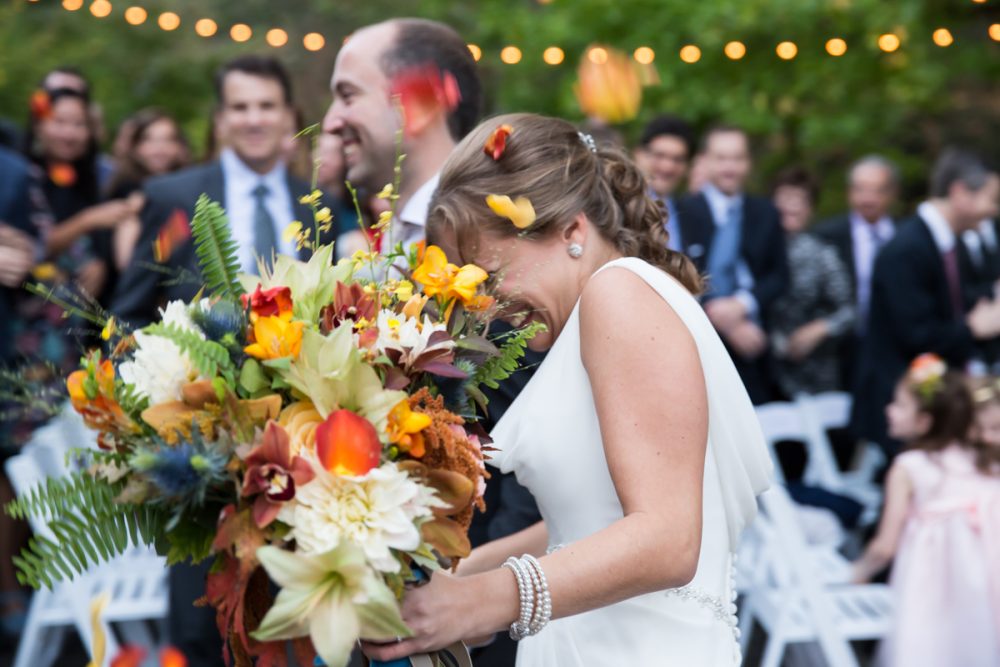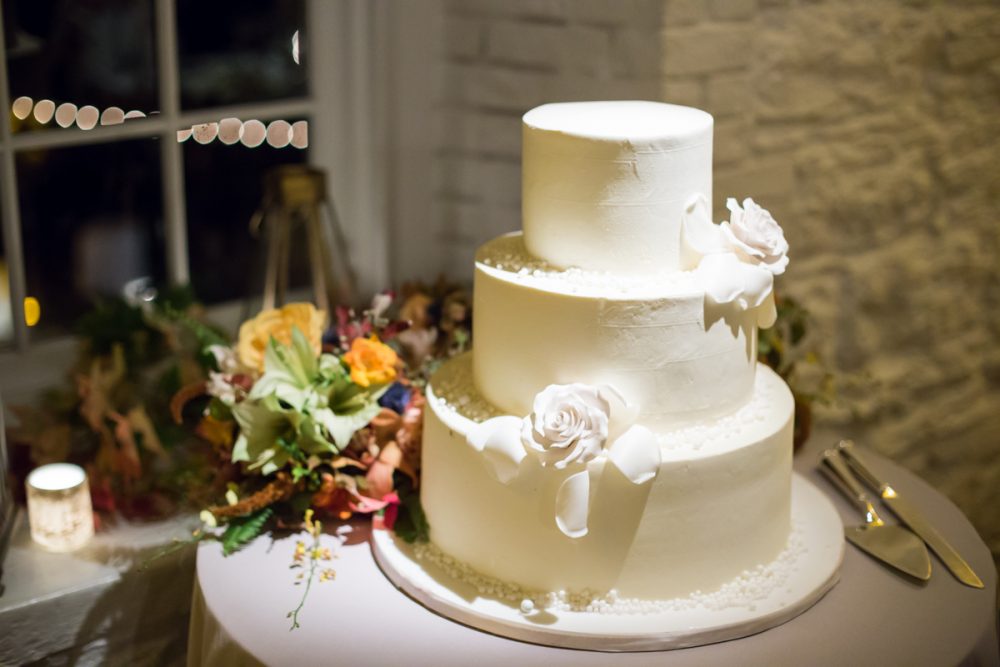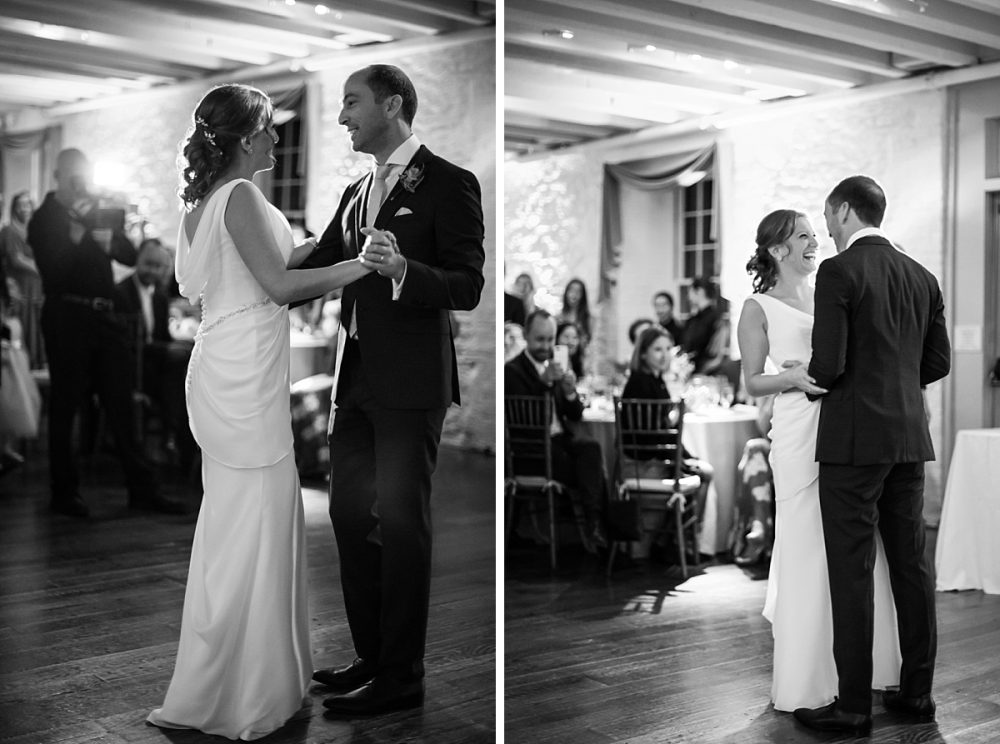 If you're planning an autumn wedding you might like to see this London autumn wedding inspiration at the beautiful ruins of St Dunstan in the East, in autumn this ruined church is filled with gorgeous coloured creepers making it an amazing venue for an autumn wedding. And if this botanical garden wedding has inspired you to have a garden wedding, take a look at my top 5 London garden wedding venues – including Kew, London's botanical garden wedding venue which have several stunning locations for garden weddings. I'm always happy to talk through plans for your wedding and think about how I can capture your day – send me a message so we can arrange a time to talk.