Dana worked for many years as an actress before becoming a teacher – but it seems she's not the only one with a dramatic side! Eoin planned an elaborate Christmas proposal, asking Dana to help him turn off the lights on her parent's dock at dusk. When they got there Eoin took out a sparkly engagement ring and asked Dana to marry him. So far a beautiful story, but at this point Eoin dropped the ring and could only watch as it bounced on the dock before disappearing with a splash into the water… After what Eoin describes as a 'dramatic pause' and Dana describes as 'forever' Eoin reached into his pocket and handed a completely shocked Dana the real engagement ring! Certainly a dramatic engagement by the lake!
With a proposal like this, it was only fitting that their engagement photos featured a dock, a beautiful lakeside setting and plenty of laughter. It was a cold winter day, perfect for boots, coats and scarves and snuggling up together beside the lake under blue winter skies. I can't wait to see what Eoin has up his sleeve for their wedding later this month… or whether Dana plans to get him back!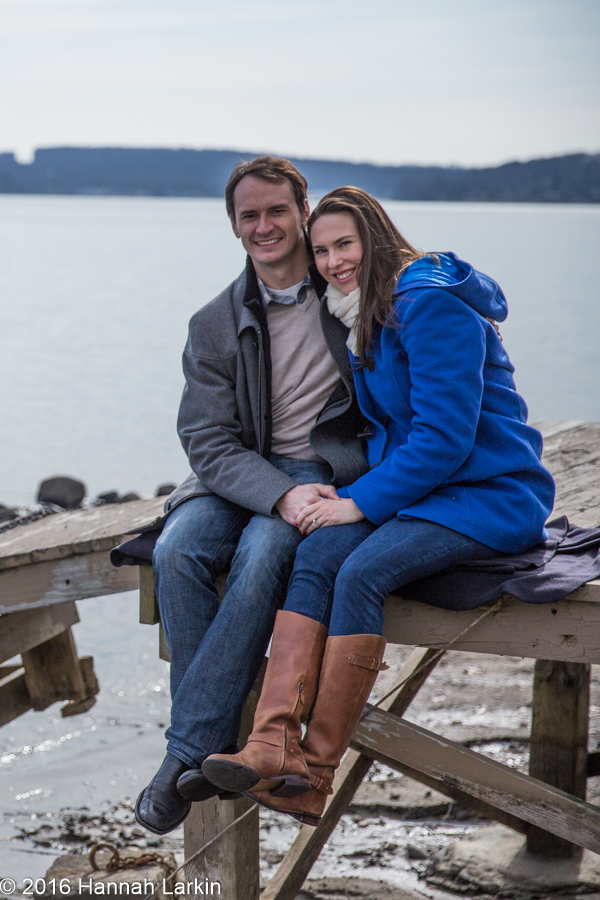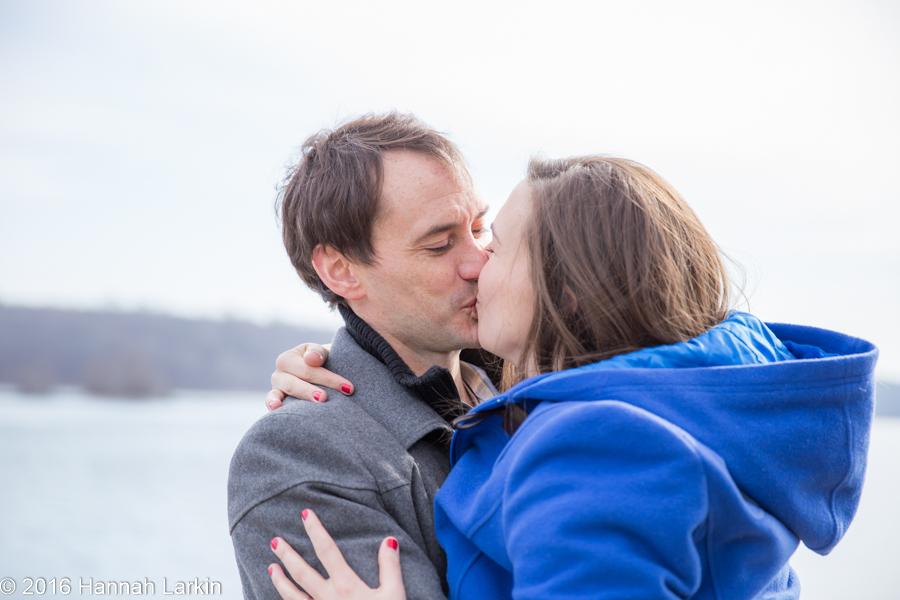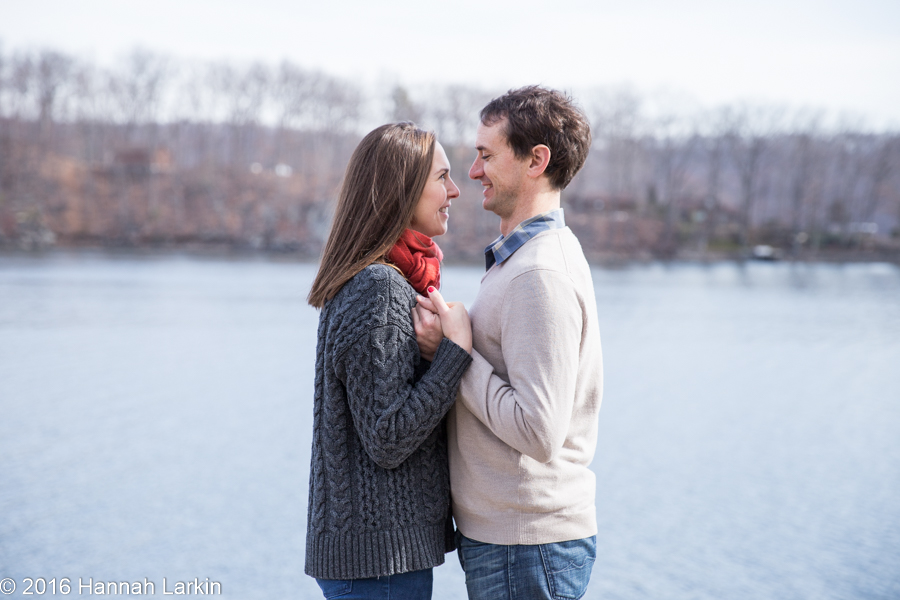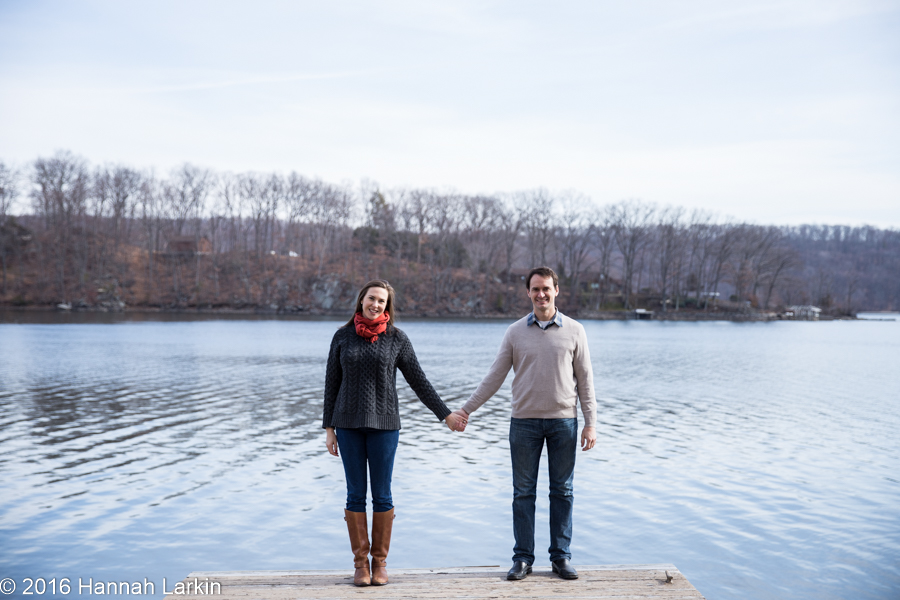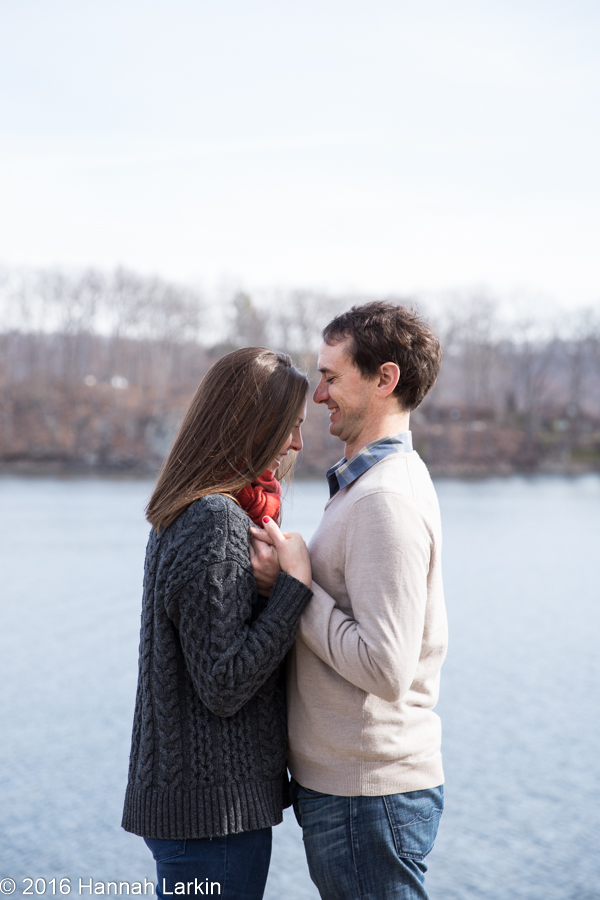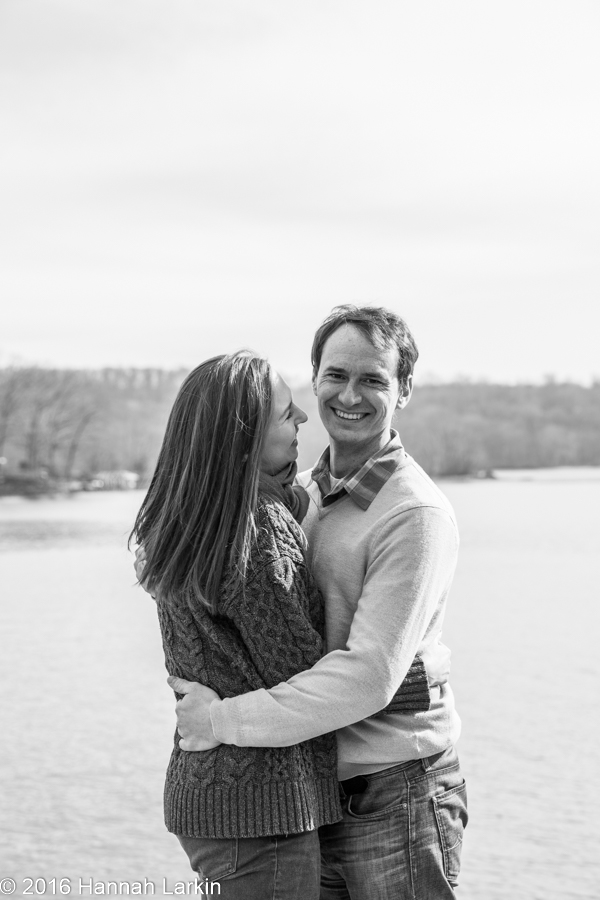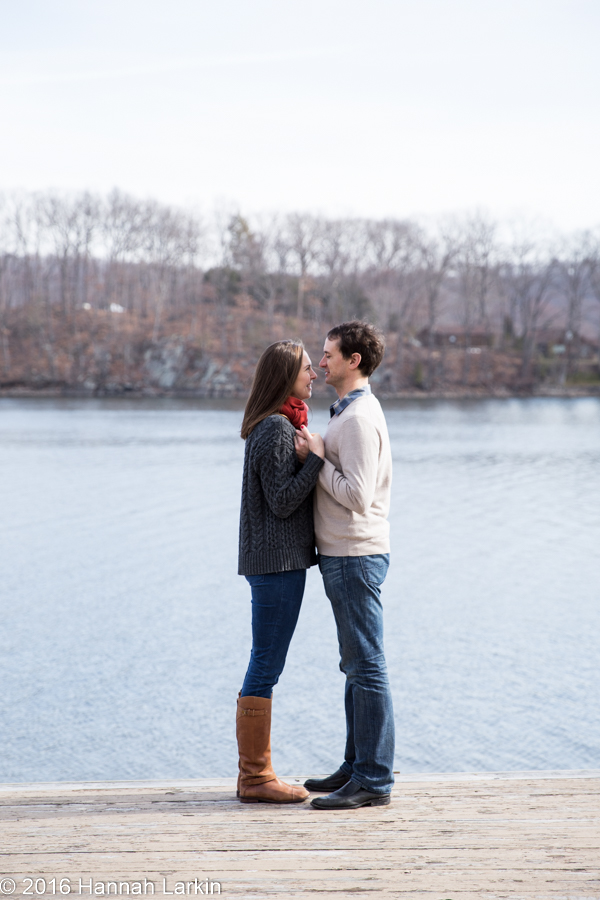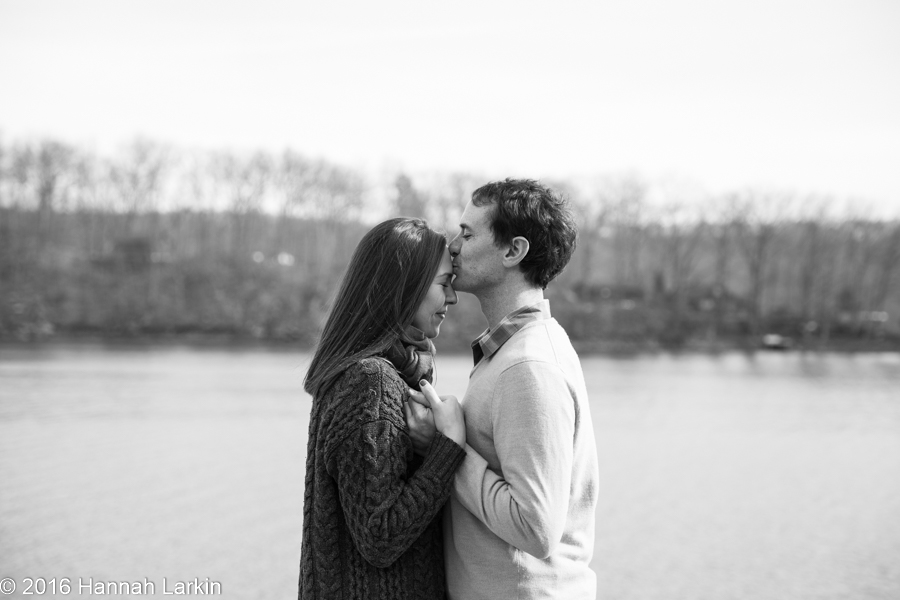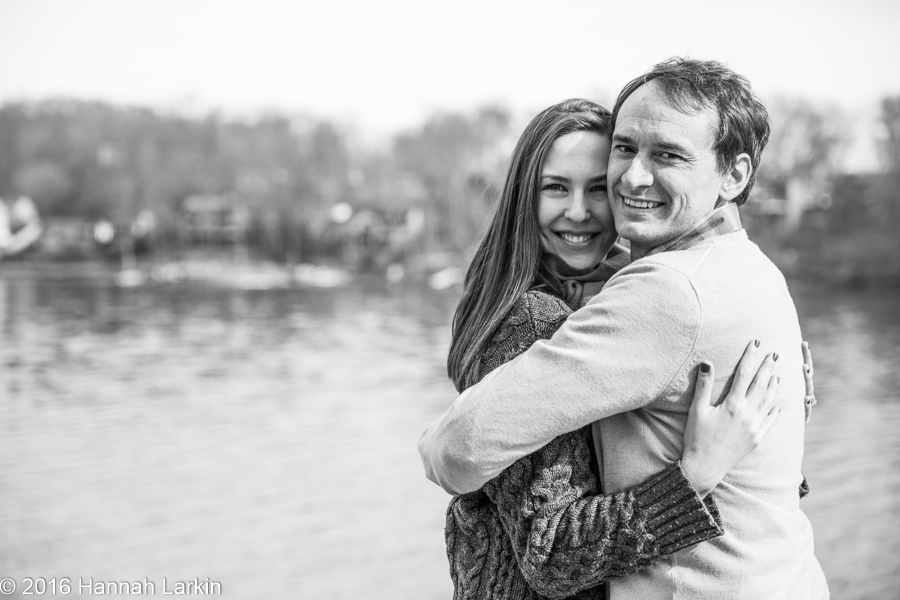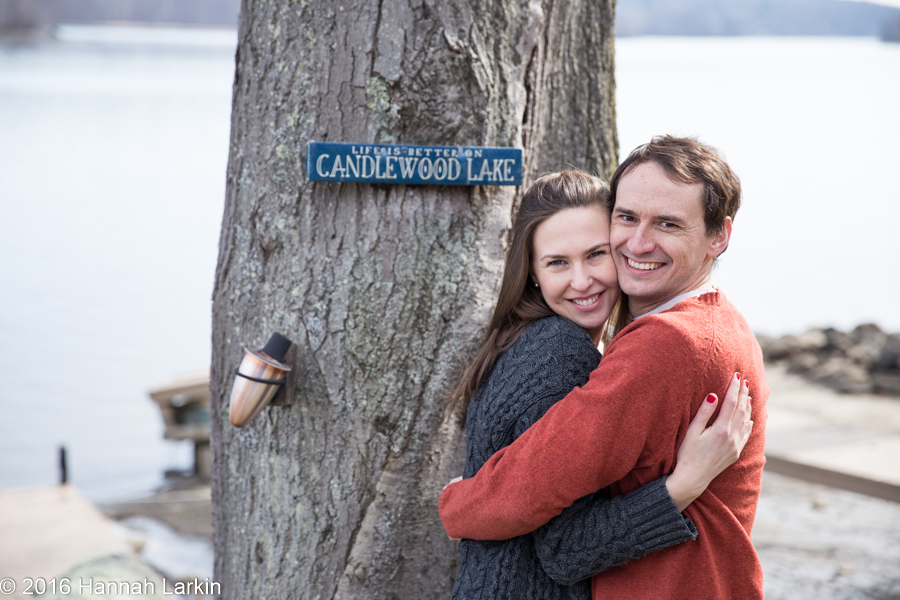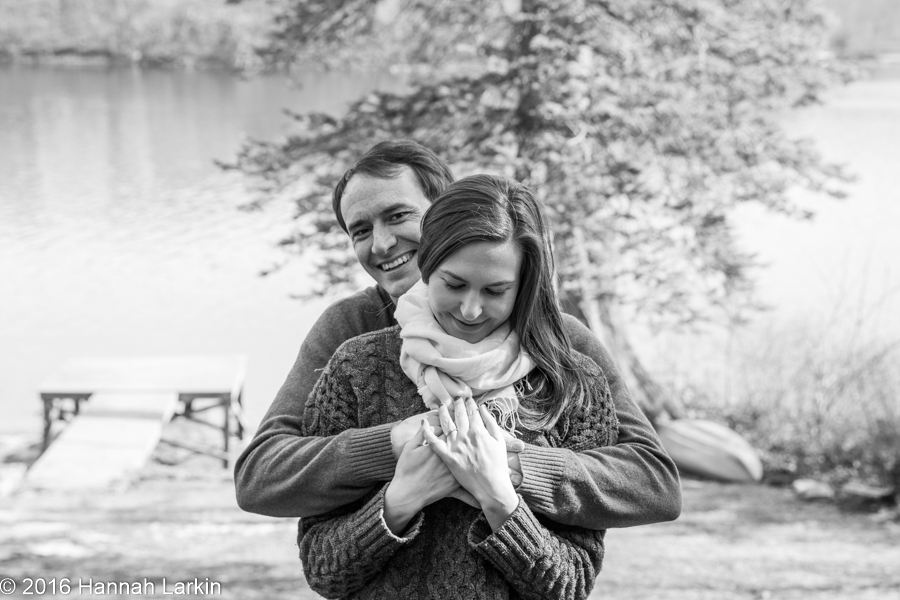 An engagement photography session is free when you book me to photograph your wedding. It's the perfect way for us to get to know each other and a chance for you to relax in front of my camera so you feel comfy and look gorgeously natural in your wedding photos.
If you liked this engagement by the lake you might like to see some of my other engagement sessions. If you're just engaged please get in touch so we can plan a relaxed and romantic engagement session that fits your story. Or if you're planning a special proposal I'd love to find a way to capture the moment, whether you'd like to propose during a couple shoot or arrange for me to be in your chosen location to photograph it discreetly. Please send me an email to talk about your plans.