Lizzie & David both work near the river and their first dates often included walks along the Thames, so it was only fitting that we planned a South Bank engagement shoot. We managed to find quiet benches and spots to sit in, as well as enjoying the incredible backdrops of St Paul's and Tower Bridge. Before we met, Lizzie explained that she and David didn't like having their photos taken and that they weren't photogenic… Happily these pictures proved them wrong – this is why I love prewed shoots! It gave them a chance to get used to being photographed (the first time I asked them to kiss they both just looked at me in horror and then burst out laughing!), to learn to relax in front of the camera and even enjoy it. And the beautiful, natural, relaxed portraits give them the confidence that they look great in photos so that on their wedding day they won't be worrying about how they'll look in the photos, and can just lose themselves in the excitement of the day – I can't wait!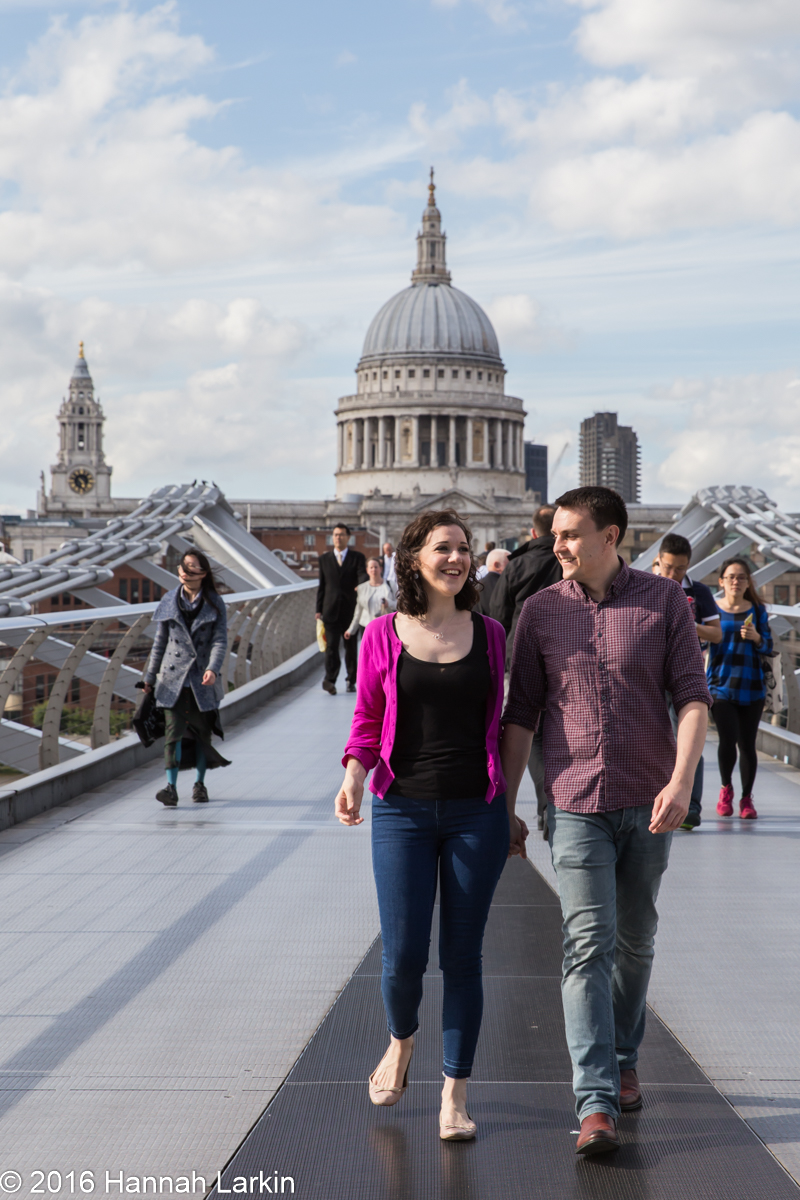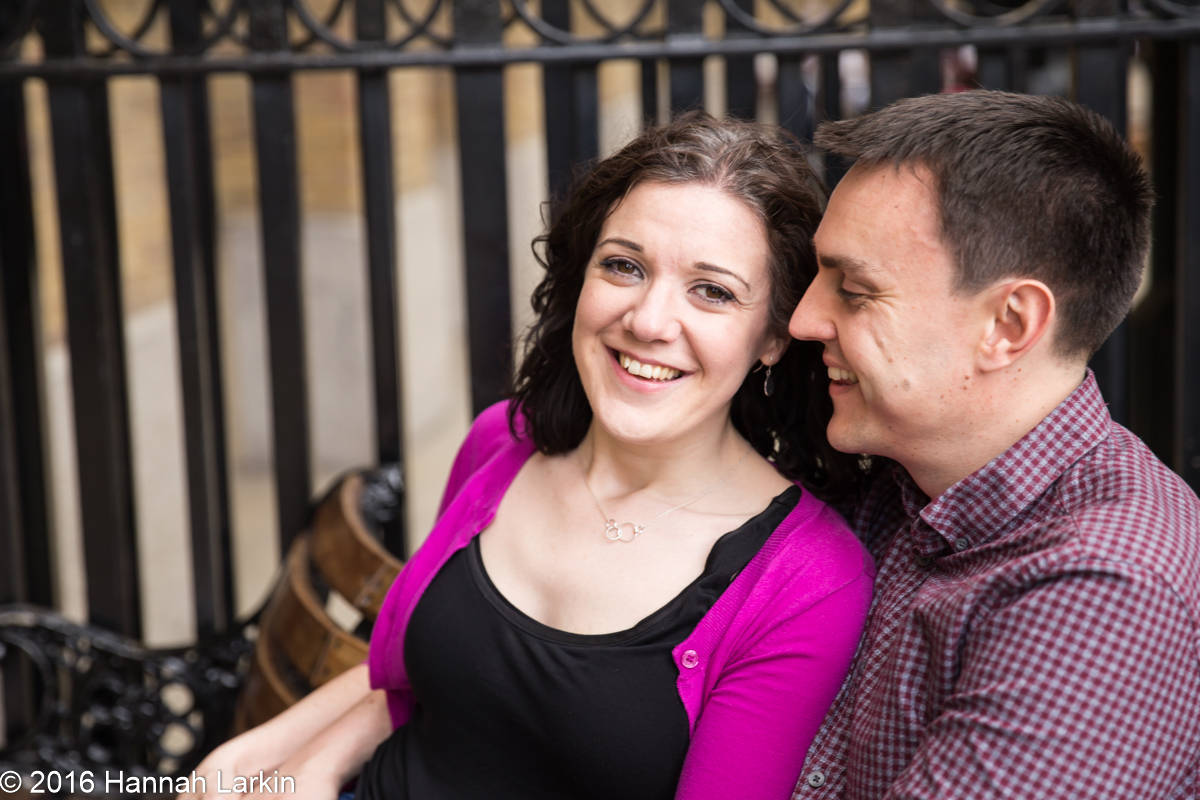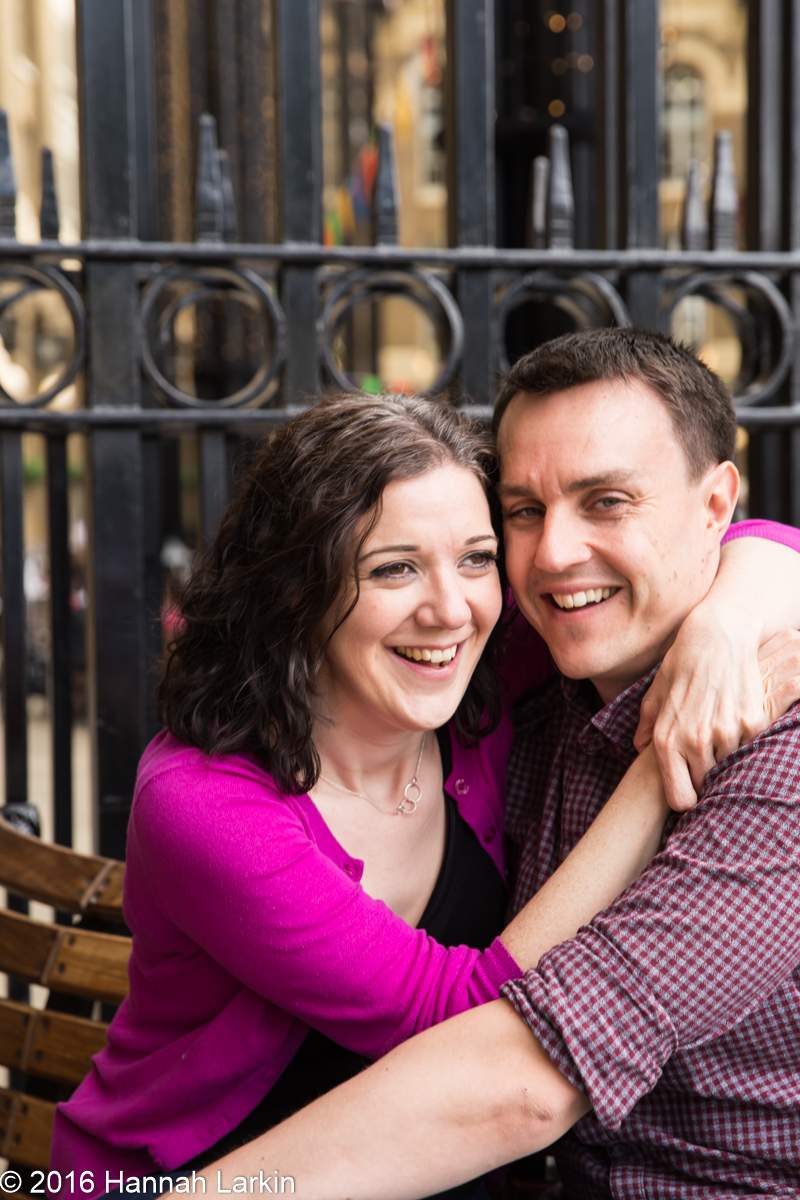 An engagement photography session is free when you book me to photograph your wedding. It's the perfect way for us to get to know each other and a chance for you to relax in front of my camera so you feel comfy and look gorgeously natural in your wedding photos.
If you liked this South Bank engagement shoot, you might like to see my other engagement sessions. If you're just engaged please get in touch so we can plan a relaxed and romantic engagement session that fits your story. Or if you're planning a special proposal I'd love to find a way to capture the moment, whether you'd like to propose during a couple shoot or arrange for me to be in your chosen location to photograph it discreetly. Please send me an email to talk about your plans.