Ai Yun & Gary are based in London but headed back home to Singapore to get married. They wanted a range of London engagement photos to display at their Singapore wedding, and together we planned several locations to move from autumn engagement photos at St Dunstan in the East, to classic city skyline shots by the river and then London Christmas engagement photos at Leadenhall Market. 
St Paul's Cathedral and the South Bank are really popular spots for London engagement photos – whether you get up close to the Cathedral for photos with the giant doorways, or walk along the South Bank for views across the river. We headed to the Millennium Bridge, a steel suspension bridge across the Thames which beautifully frames St Paul's Cathedral. With patience (or by heading there very early at sunrise) it's possible to get the bridge to yourself for a minute – although I also love the sense of a couple pausing time standing together on the bridge with pedestrians walking all around them. 
Leadenhall Market dates from the 14th century and is one of the oldest markets in London. It's in the heart of City of London and is a beautiful covered market with cobblestone streets. It has an ornate Victorian ironwork roof and is richly decorated in dark red and green – perfect colours for London Christmas engagement photos! Especially when it's decorated with lights and Christmas trees too. Harry Potter fans might recognise the market from the films, where it leads to the magical shopping street – Diagon Alley!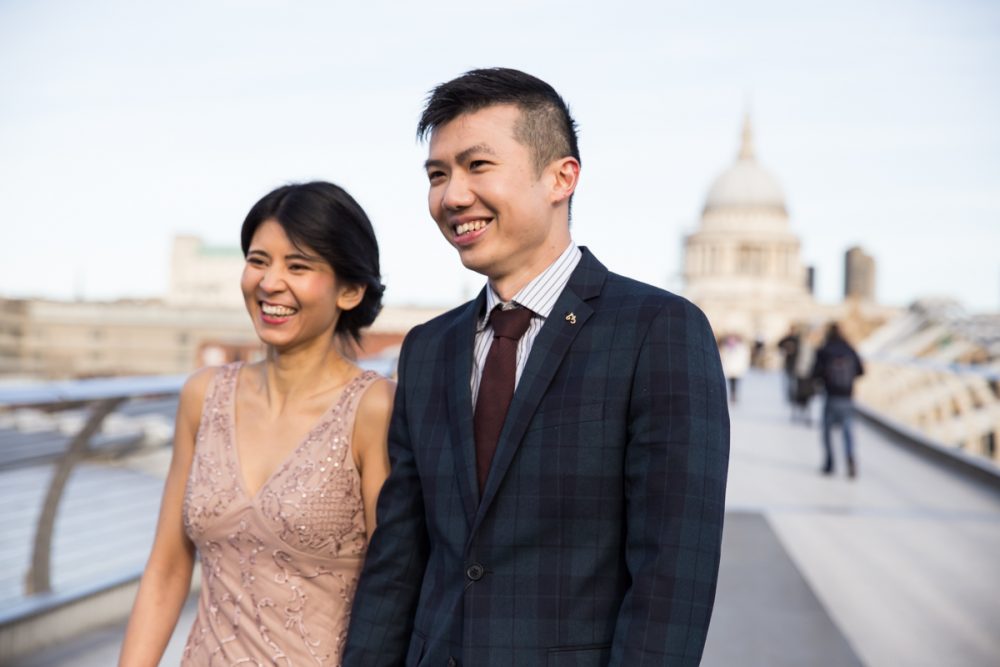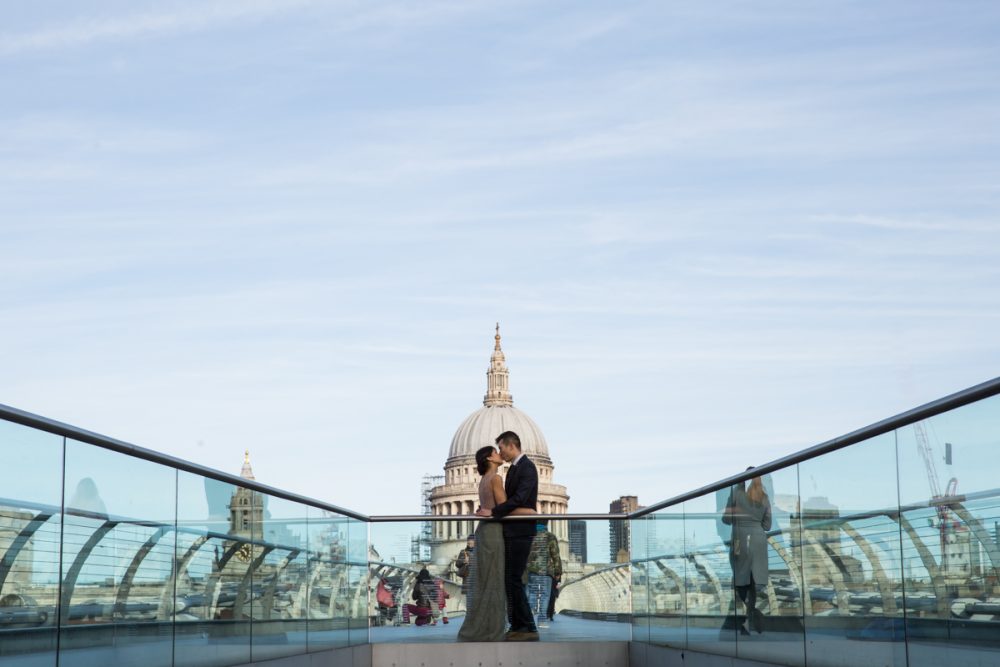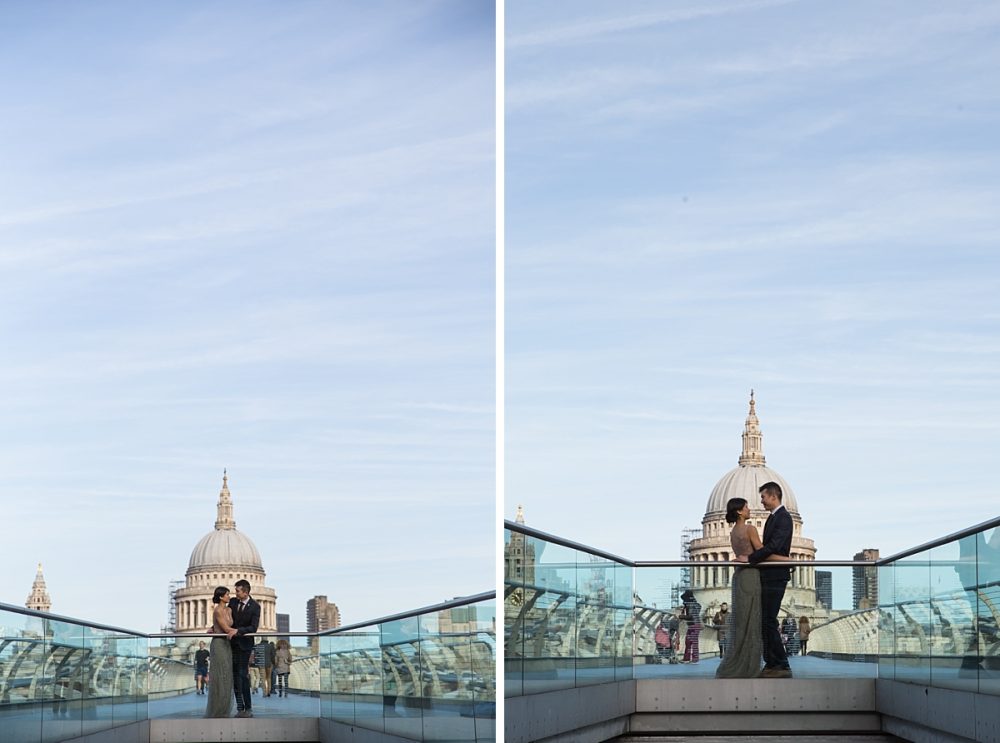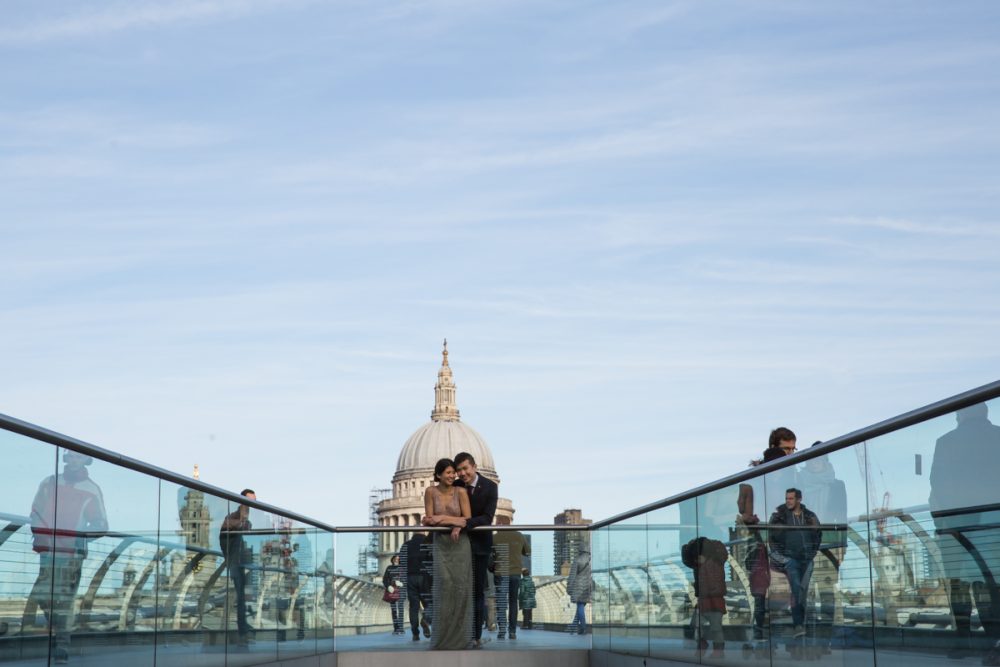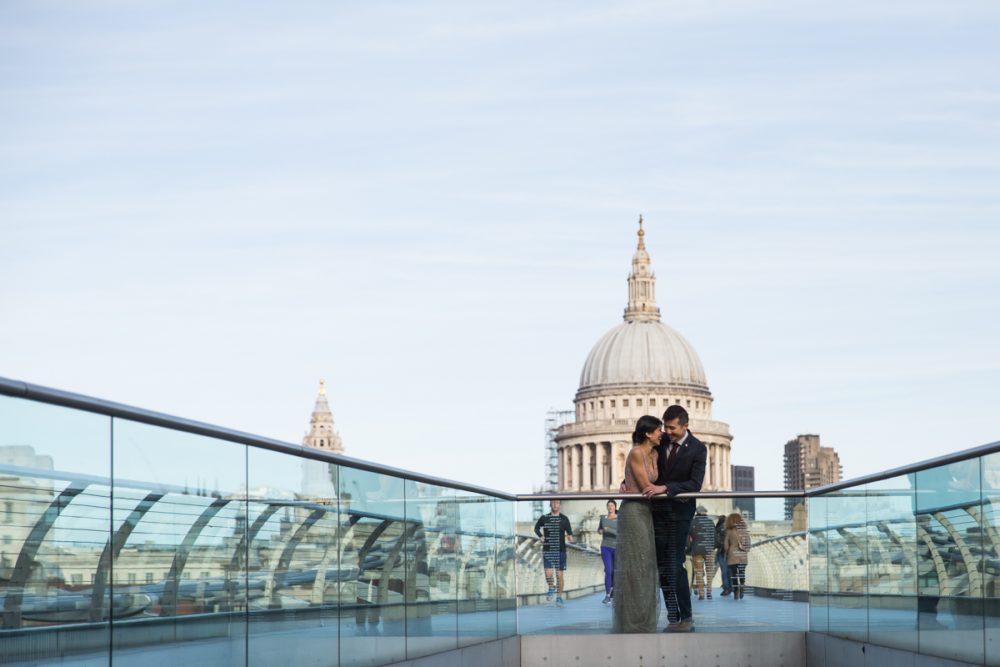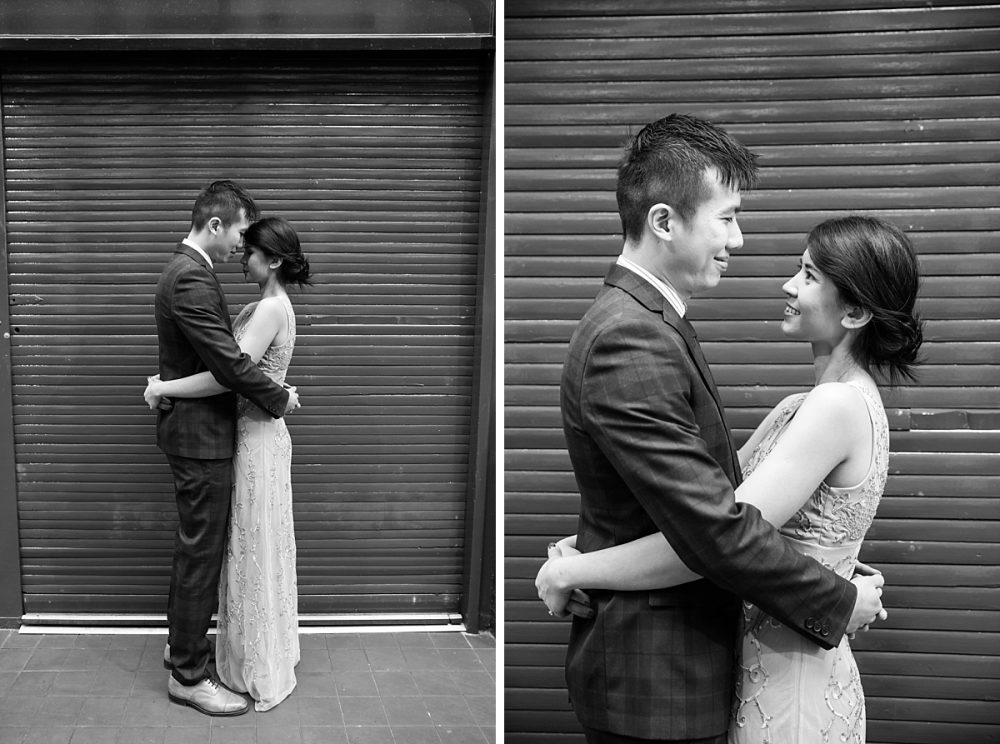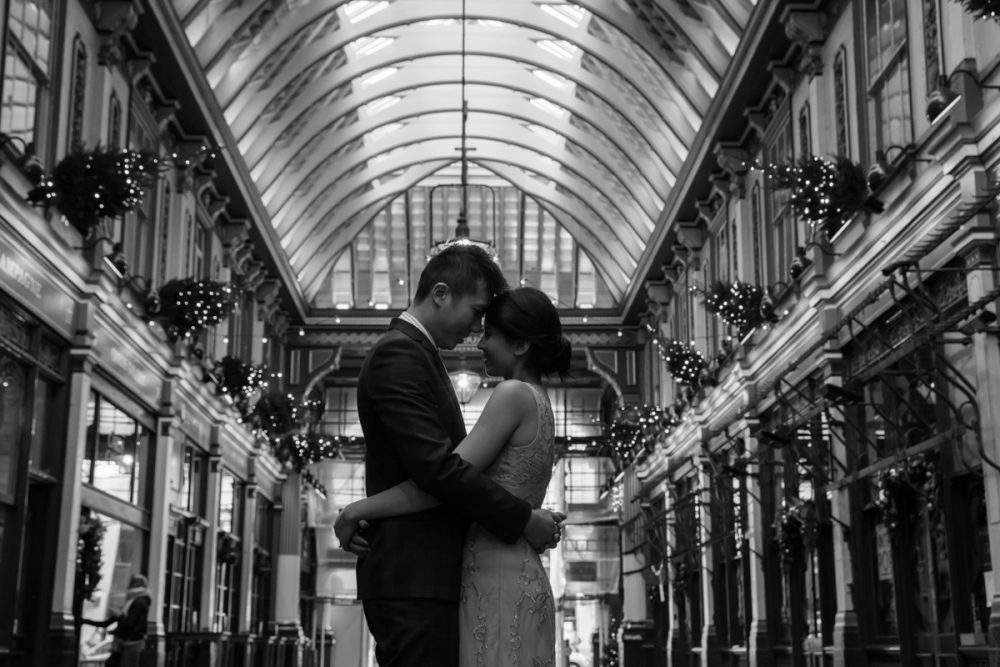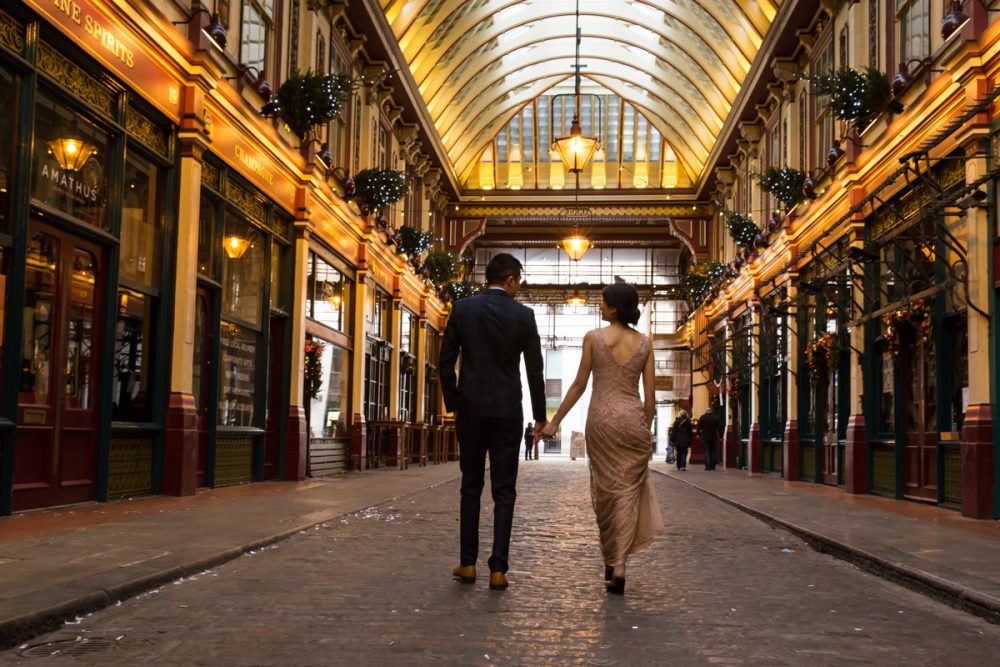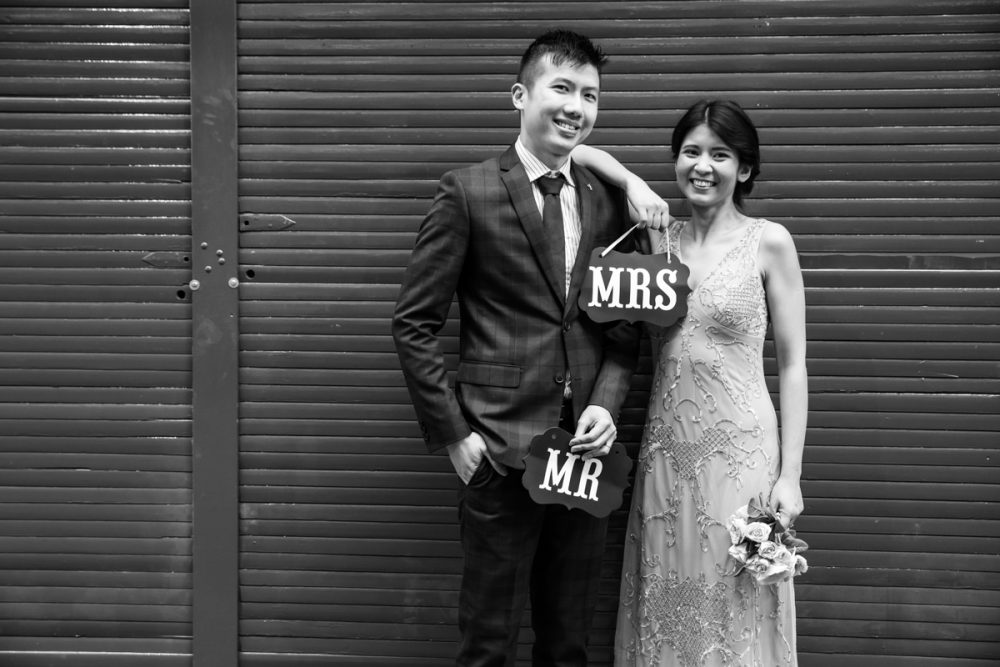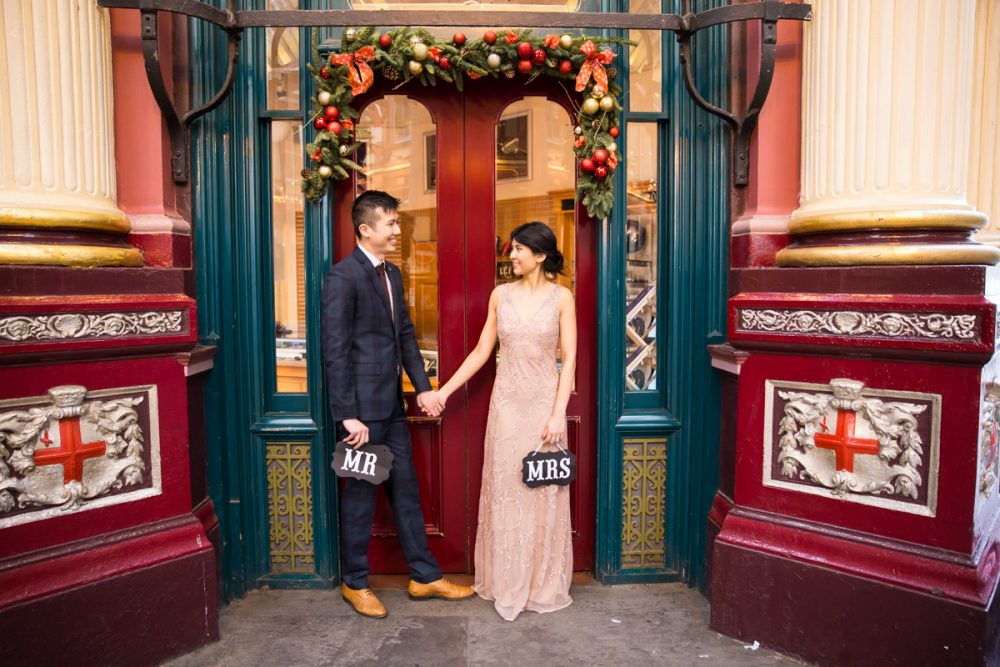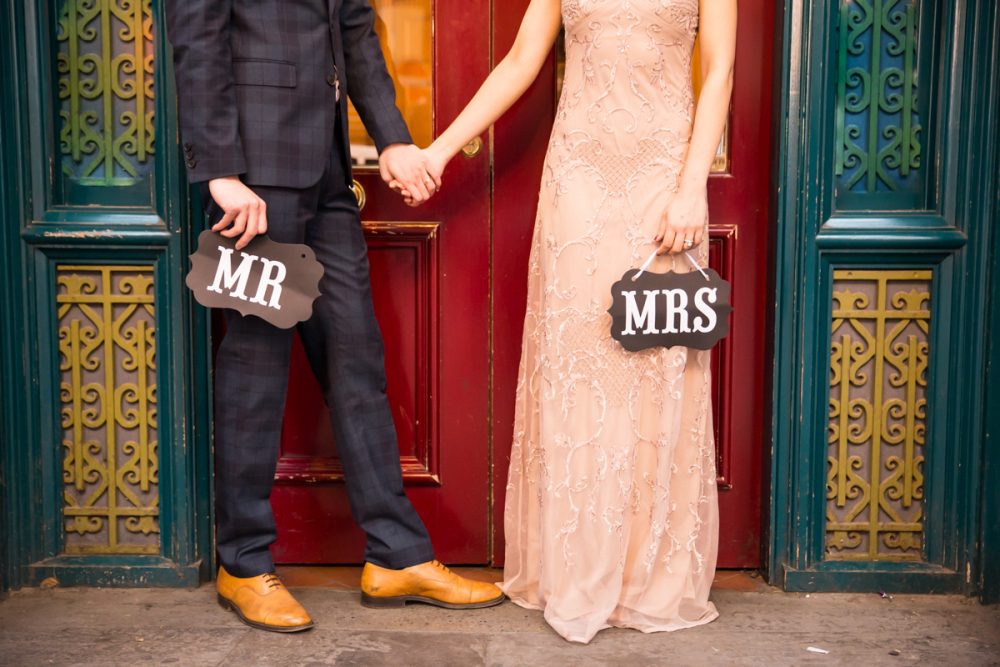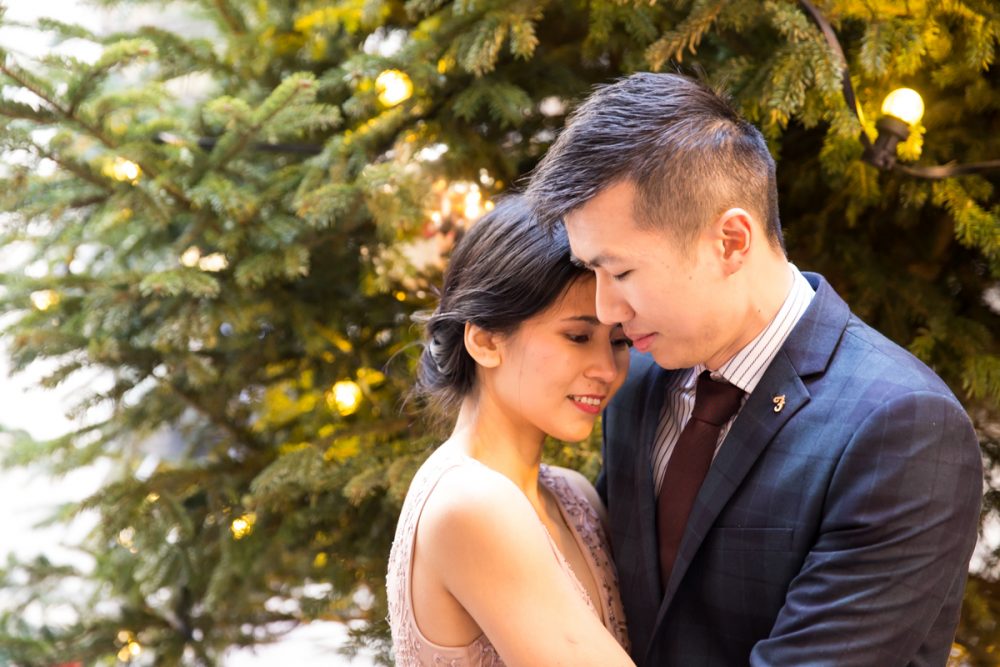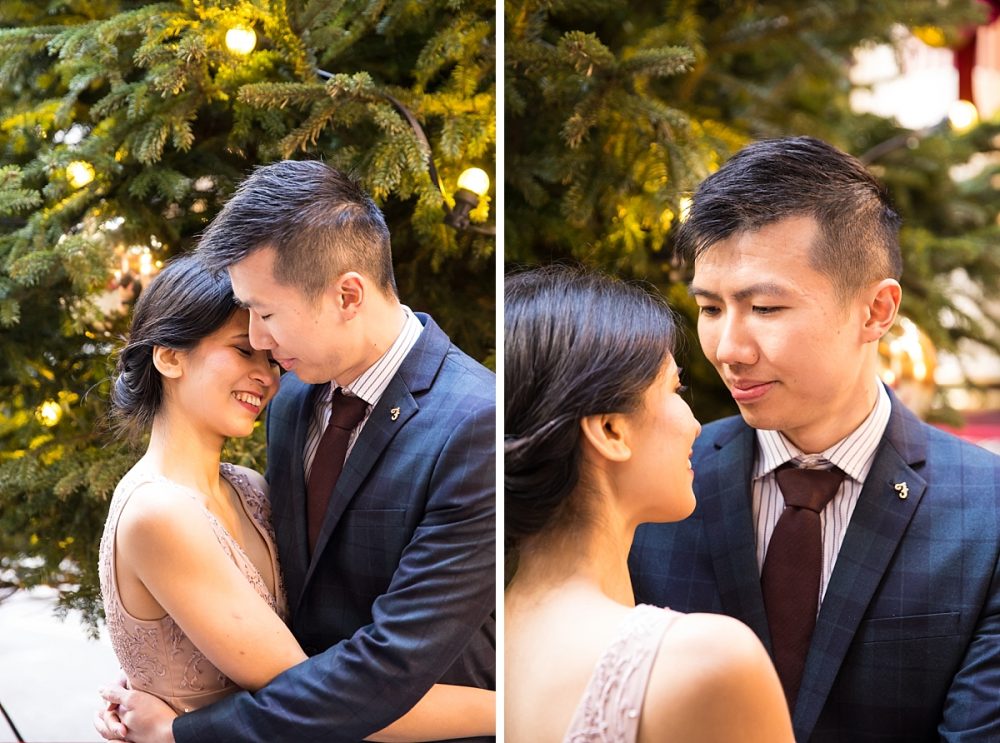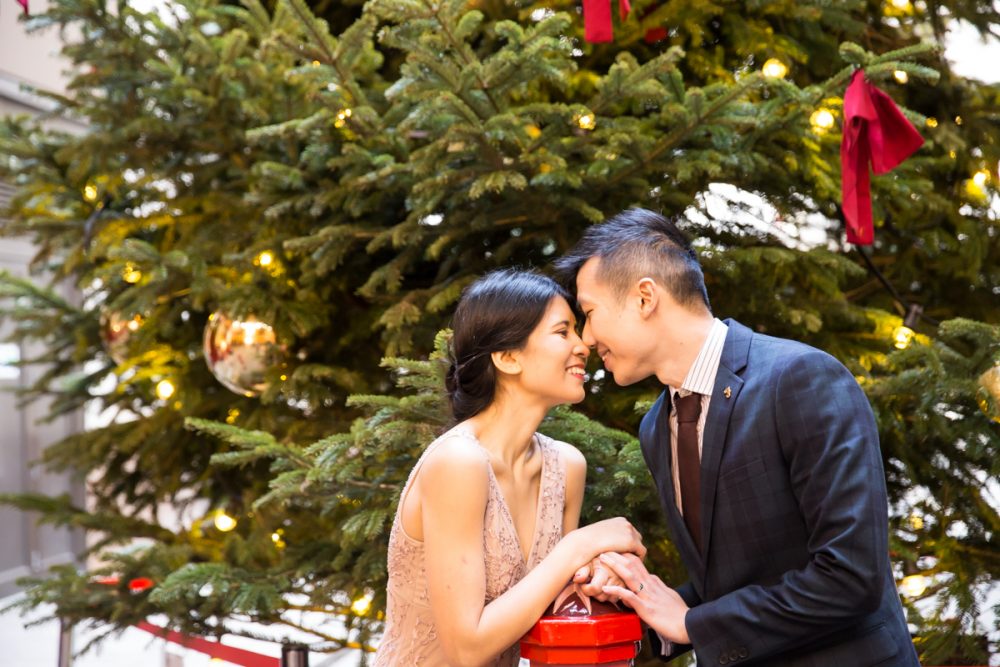 Leadenhall Market can also be used as a gorgeous London wedding venue – Chamberlain's of London can be booked for wedding receptions and celebrant led ceremonies – you can even have a street party style wedding on the cobbles, with the beautiful roof keeping you dry no matter the weather! 
If you're planning a London Christmas engagement shoot – or you'd like to plan a surprise Christmas proposal in a couple shoot, I'd love to capture it for you – please send me a message. You can see more London engagement photos here – I always love to talk through ideas to find the perfect setting for your engagement photos.