I like to get to know my couples before we meet, and one of the first things I learnt about Richard & Calum was that they have a beautiful golden retriever called Bjørn and a black and white cat called Gustav. When we were planning a relaxed engagement shoot, I suggested including Bjørn and we agreed we'd meet at their home to tempt Gustav to make a brief appearance and then do one of their favourite dog walks through the gorgeous Hampshire countryside. I always encourage my couples to choose somewhere they feel relaxed and comfortable, and I'm mindful that for some couples planning a gay engagement shoot this can be particularly important. Richard & Calum's local dog walk in a quiet Hampshire village started along narrow tracks in the foliage, then we found a beautiful tree to sit under, before ending in a wheat field at sunset where the golden hour light matched Bjørn's coat! 
I like doing engagement shoots at home and on a walk where we can stop in a range of different spots for a few photos, and walk and talk in between. I believe that feeling relaxed shines through in your photos – it's one of the reasons I always recommend an engagement shoot as a way to get to know each other and for you to feel beautifully relaxed in front of my camera so your photos are natural and truly you. 
As a natural light photographer I'm always looking for gorgeous light and golden hour is my favourite time to photograph. The light is soft and romantic, perfect for intimate portraits, particularly when there's a gorgeous spot like a wheat field that reflects the light so beautifully.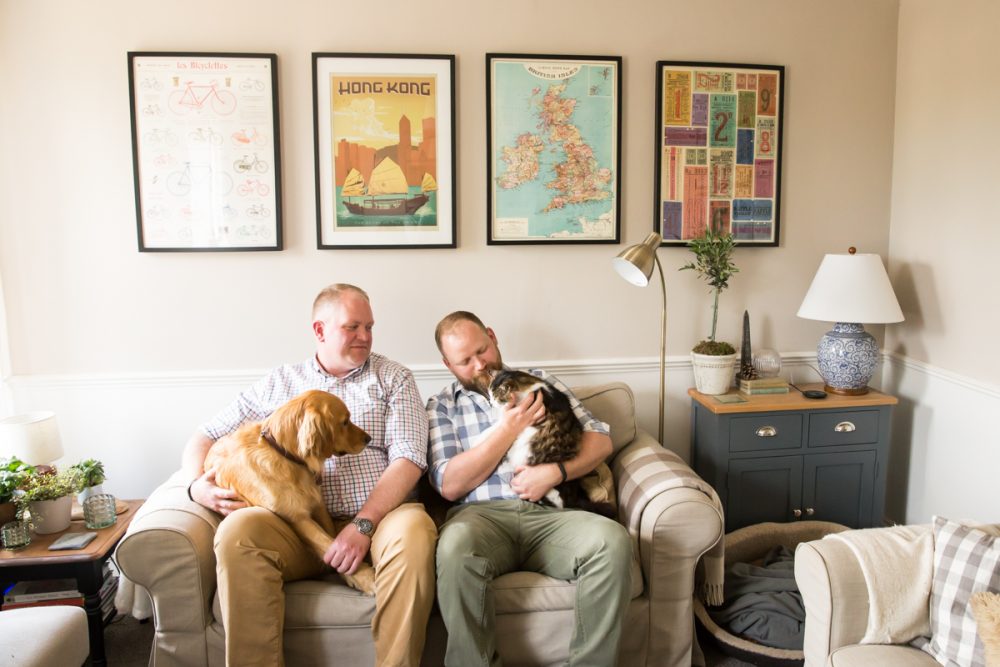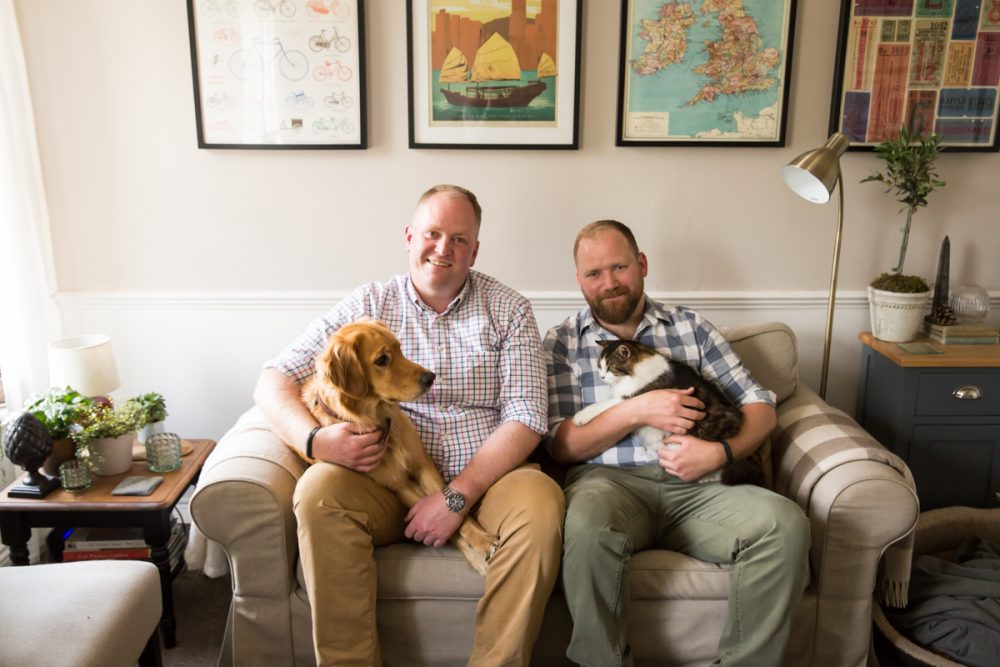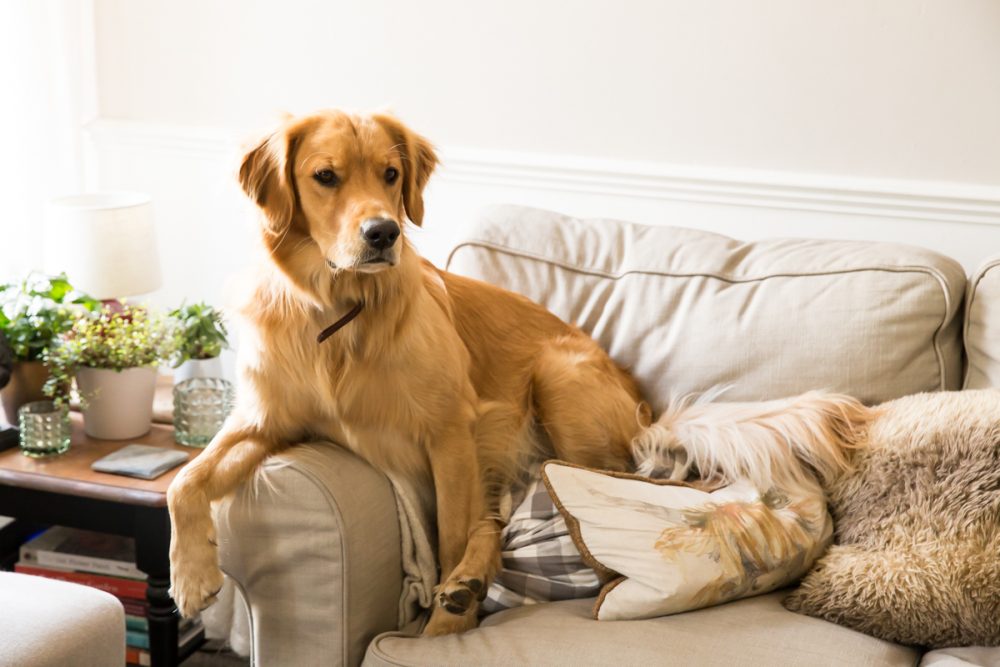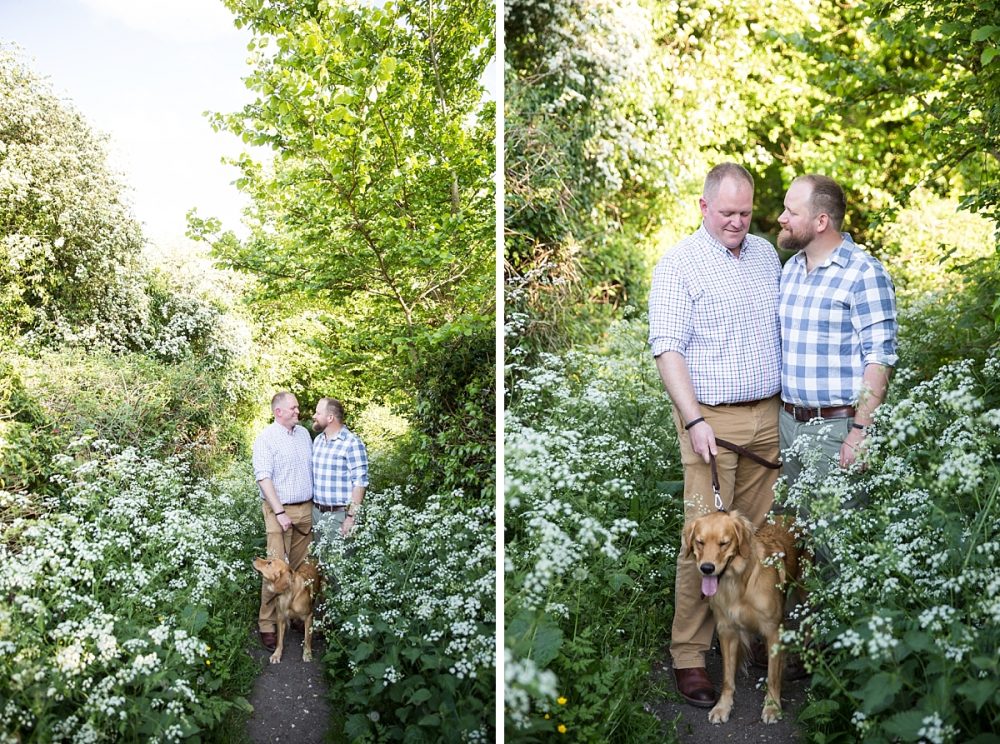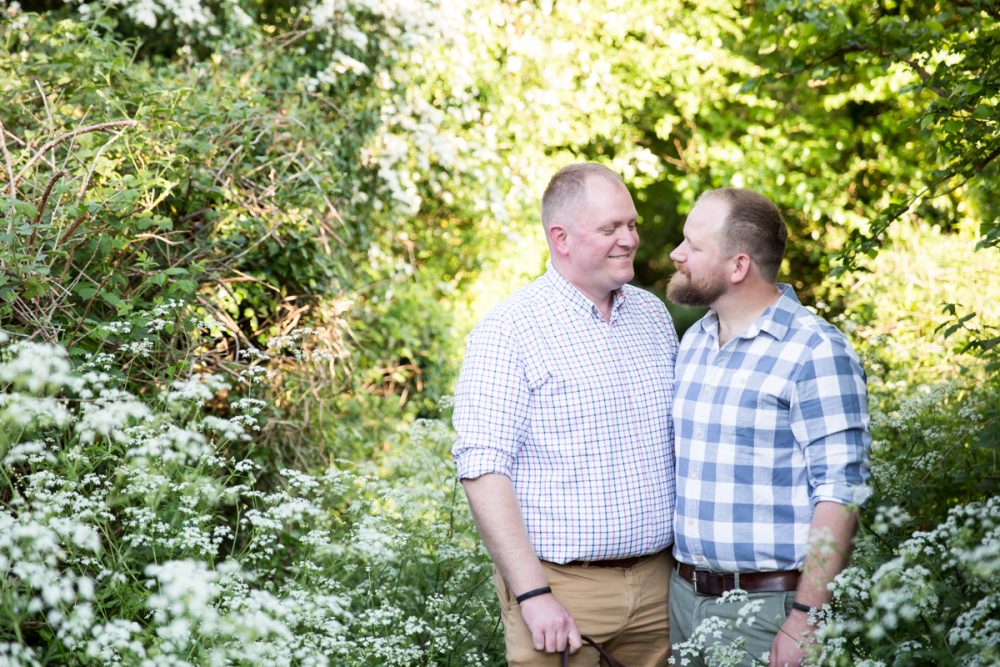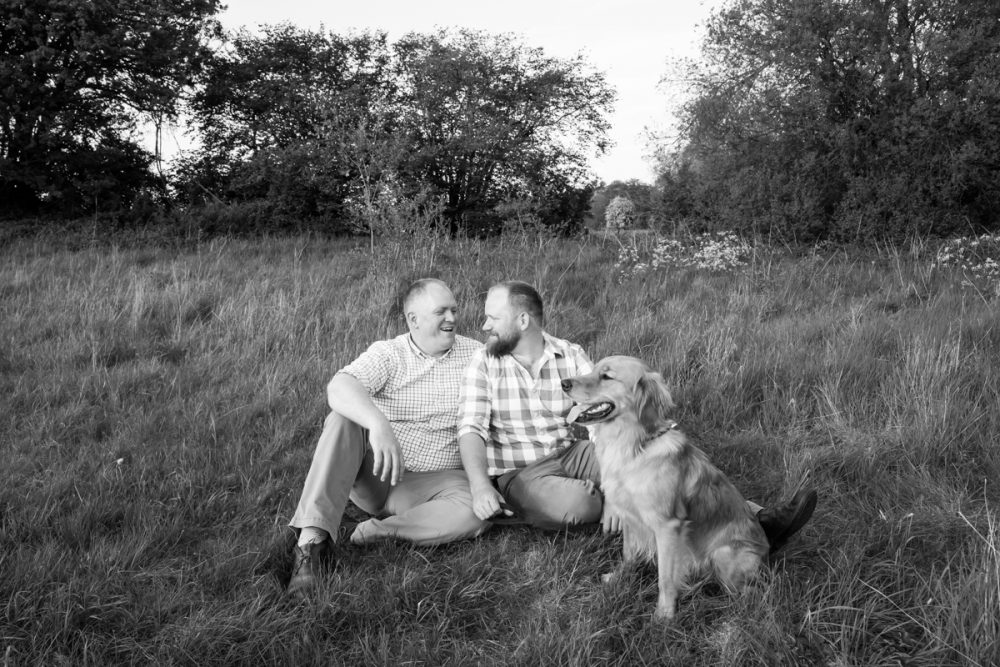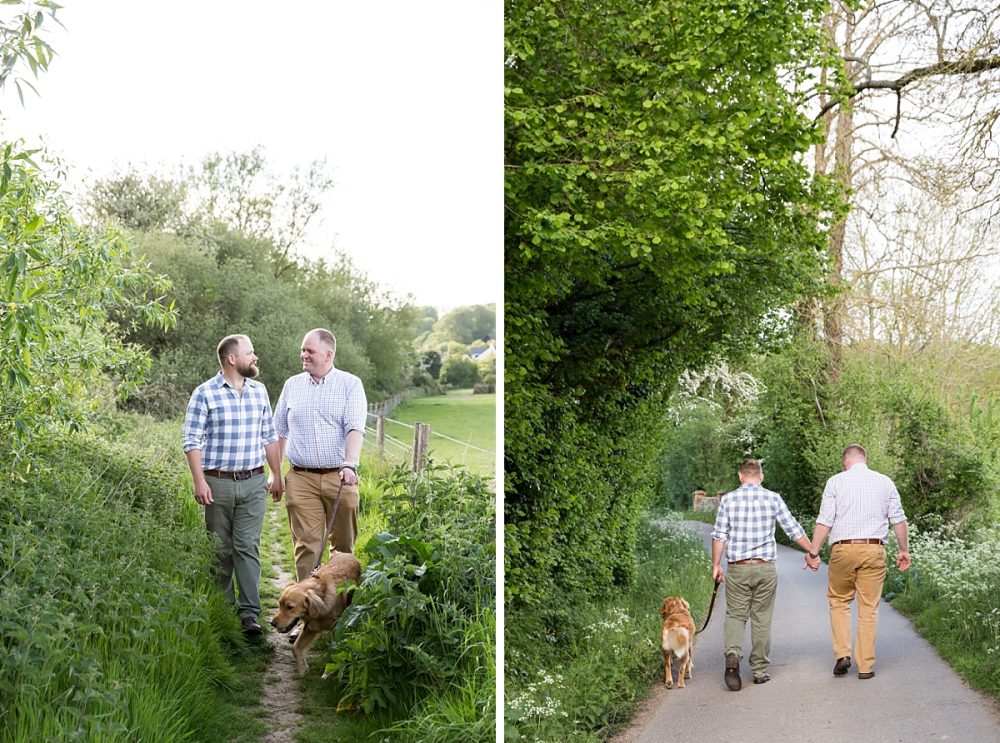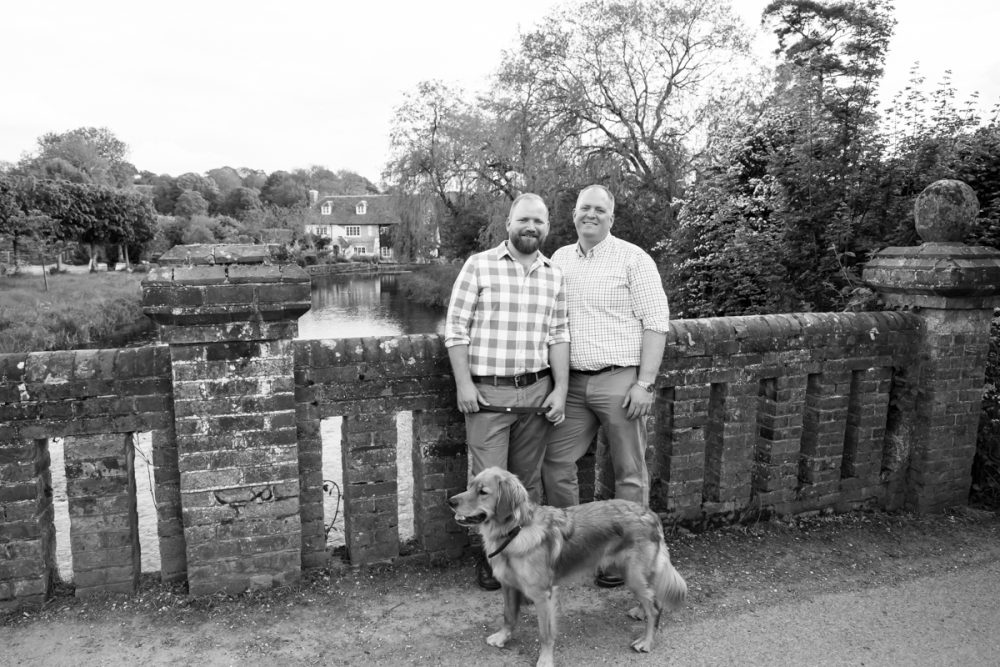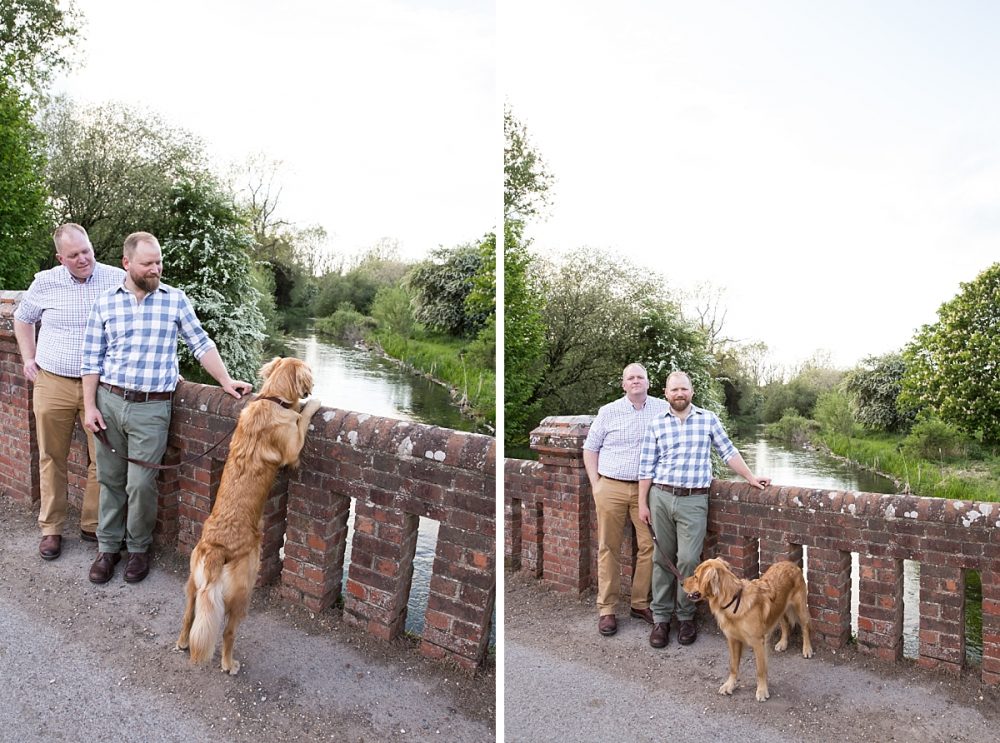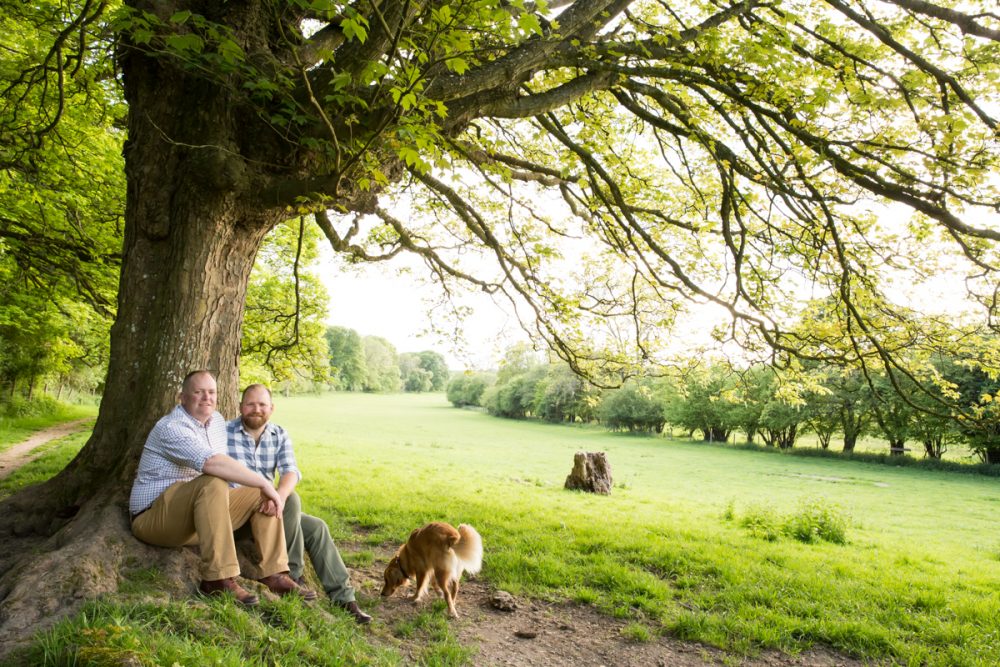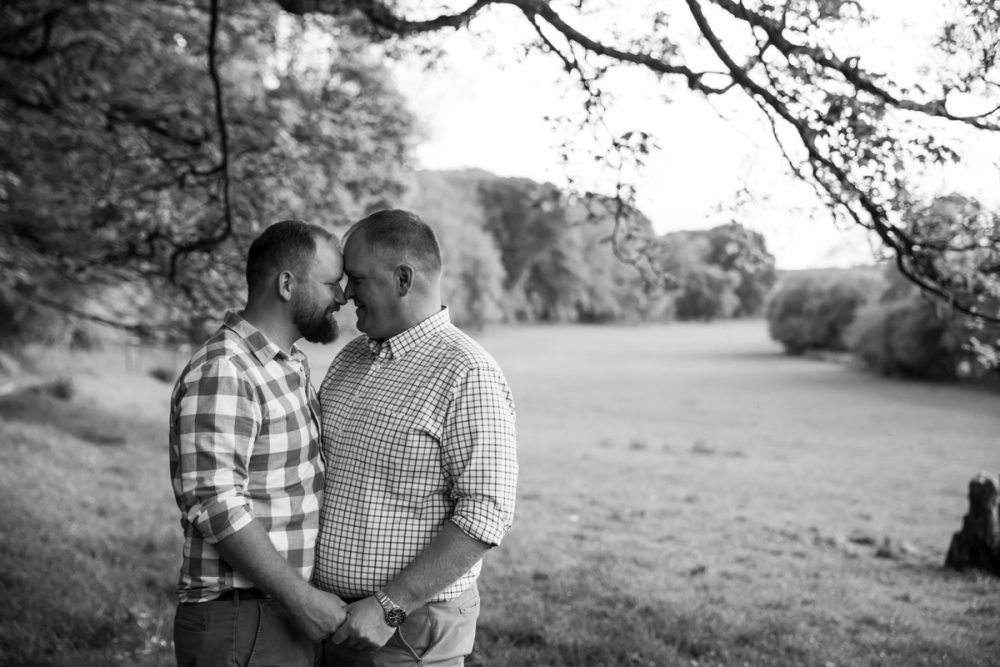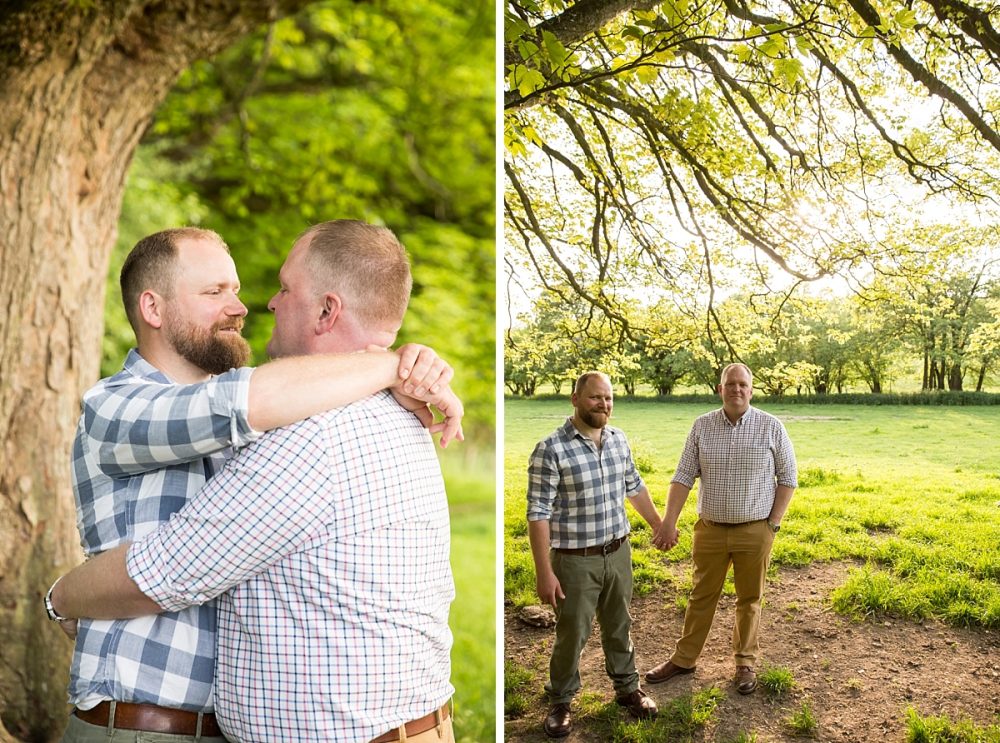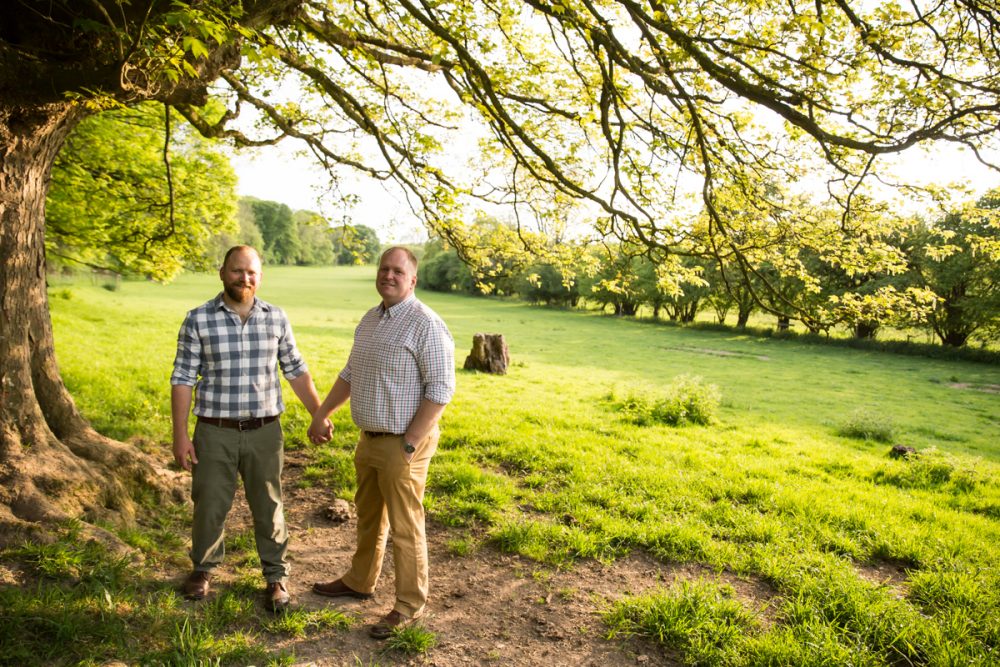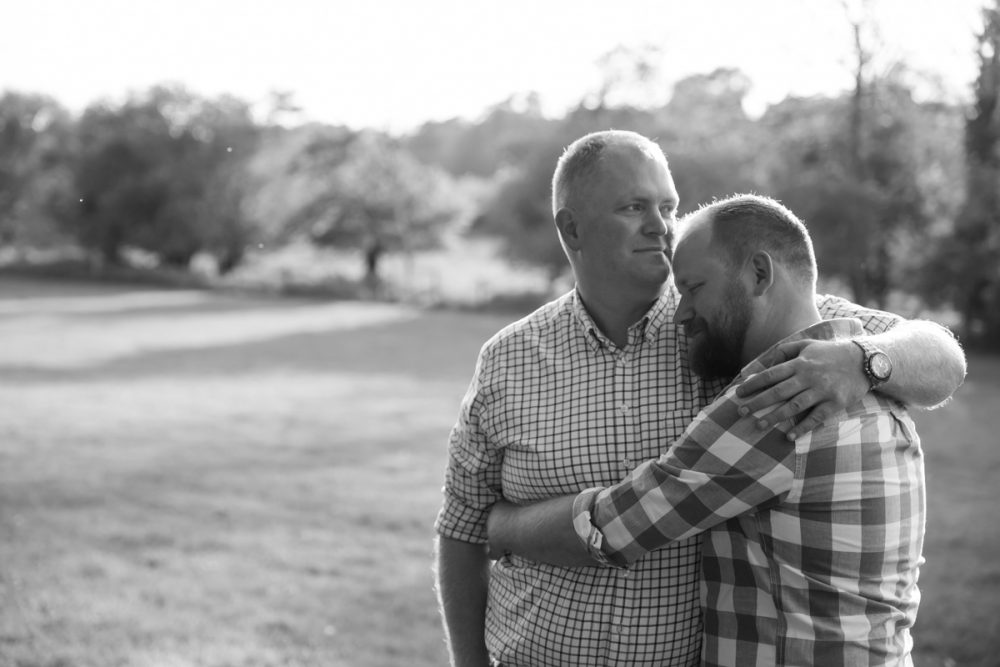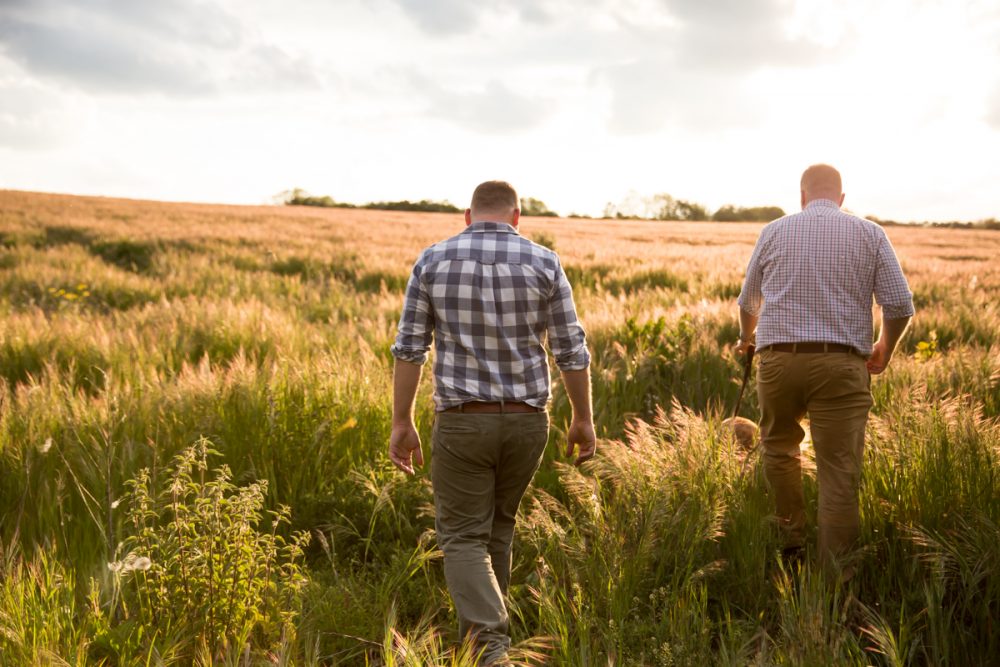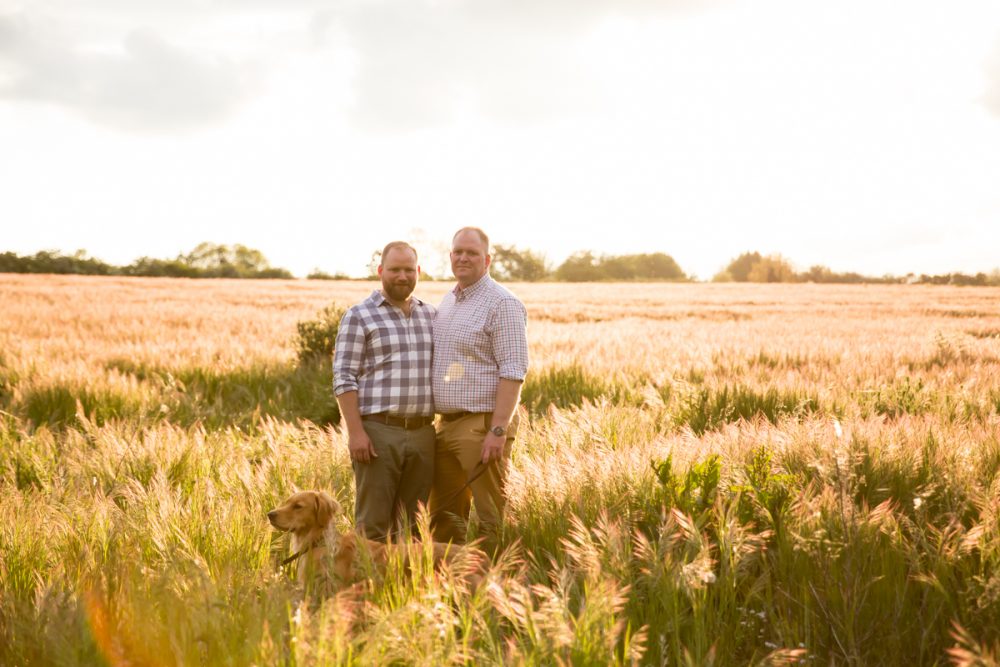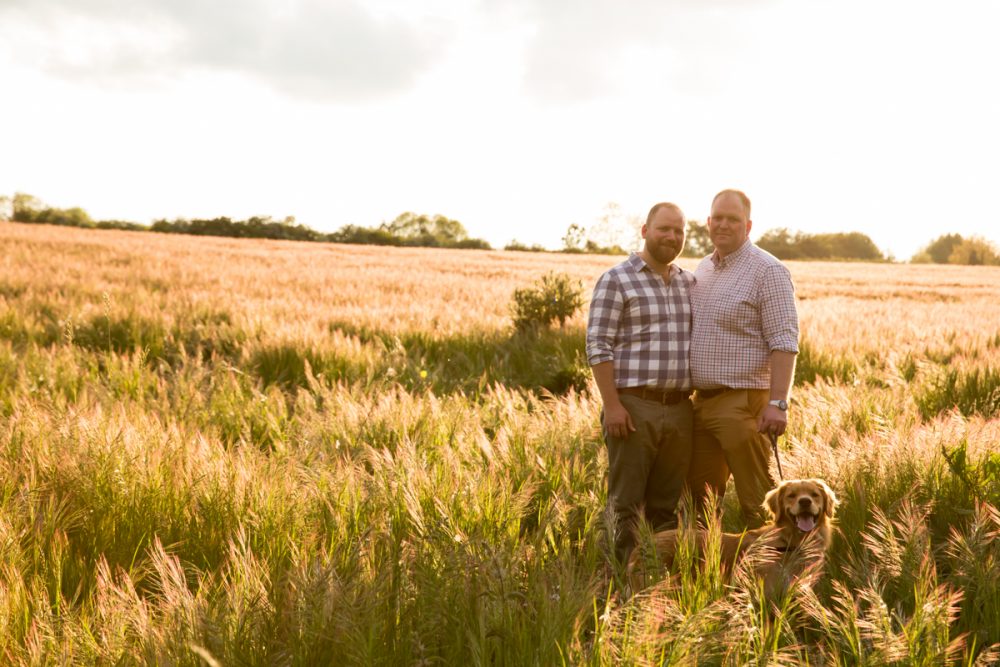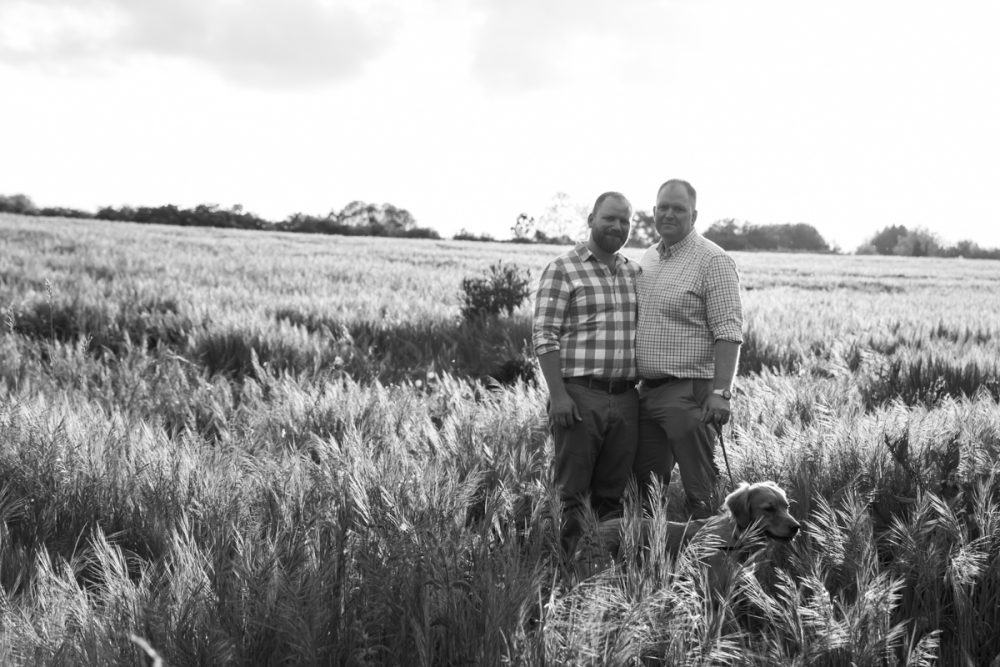 I loved this gay engagement shoot and as a pet lover without a pet I'm always thrilled to have the chance to spend time with cats and dogs! If you're more of a cat person or city dweller you might prefer this at home engagement shoot with a cat that ended in with board games in a microbrewary! Or if you don't have a pet, you might like this relaxed summery engagement shoot with a woodland walk and rope swing or this engagement stroll around the Cambridge Colleges at golden hour.
I was really honoured that Richard & Calum trusted me to capture their engagement. I was torn over the wording for this blog as I'd like to just call it an engagement shoot – but also know that some couples search specifically for gay engagement to find images and inspiration. I'd love to photograph more same sex couples and diverse love stories – I want my images to represent a wider range of relationships & families because I truly believe that representation matters. I'm based in London but happy to travel to you for a natural and relaxed engagement photoshoot or even to capture a proposal – I'd love to talk to you about your plans.