Ever wondered what a small, rural wedding is like, in a country few people could spell let alone point to on a map? Where no photographer is present, internet is sparse and so images aren't generally seen? During my trip I was honoured to be able to capture Kayrat & Ayzada's simple Muslim wedding in Kyrgyzstan in their home in a small rural village near Lake Issykul.
I was welcomed with smiles and invited to join the family on beautiful patchwork cushions surrounding a low table full of food, in a room hung with carpets. They insisted my friend sat next to the grandmothers and treated her as a VIP, everyone laughing when we dazzled them with one of our six words of Kyrgyz. I met the bride Ayzada, who wore beautiful midnight blue velvet with a dazzling white headscarf, and the groom Kayrat, casual in jeans and a t-shirt but finished with a striking embroidered Kyrgyz hat.
When the Imam arrived and sat with the rest of the family, Ayzada covered her whole head with her scarf and accompanied by her family, she entered the room and knelt on the floor. Kayrat followed taking his place next to her. There was a short speech and prayers by the Imam before the couple were ushered into a smaller room with another table full of food where they fed each other a special milk dish.
The formalities over, bride and groom were dispatched to continue work – helping with the slaughter of a goat and preparing the meat for the meal, and serving tea to the older members of the family. Whilst I photographed, my friend was being introduced to vodka shot toasts and fed delicious dill-flavoured salads, borsook (a type of fried dough, used as a lavish display at celebrations), homemade jams served in cut glass dishes and delicate fried pasties. Meanwhile the children helped Ayzada and her sisters to arrange sweets, nuts and dried fruits on many painted china cake stands.
The family took me out into their garden where I was able to take some family photos – they insisted on taking some with me and my friend as the 'guests of honour'. I asked to take some portraits of Kayrat and Ayzada which caused surprise, but they were happy to leave their tasks and come with me giving me a chance to use one of my six Kyrgyz words 'Suluu' (which means beautiful) to great effect! Ayzada then shyly took me to see the bedroom that had been prepared for them that night, a part of a room separated by a pink curtain decorated with lace, where she asked for a final photograph.
Throughout the day we were a curiosity, the children especially giggling at us and dashing off to hide. I saw a few mobile phones with basic cameras, but felt so happy to be able to send them prints of all their wedding photos – including portraits of each guest for the couple to give out. It was such a privilege to spend time with them on their wedding day, and despite no shared language, to be able to celebrate their wedding in Kyrgyzstan together.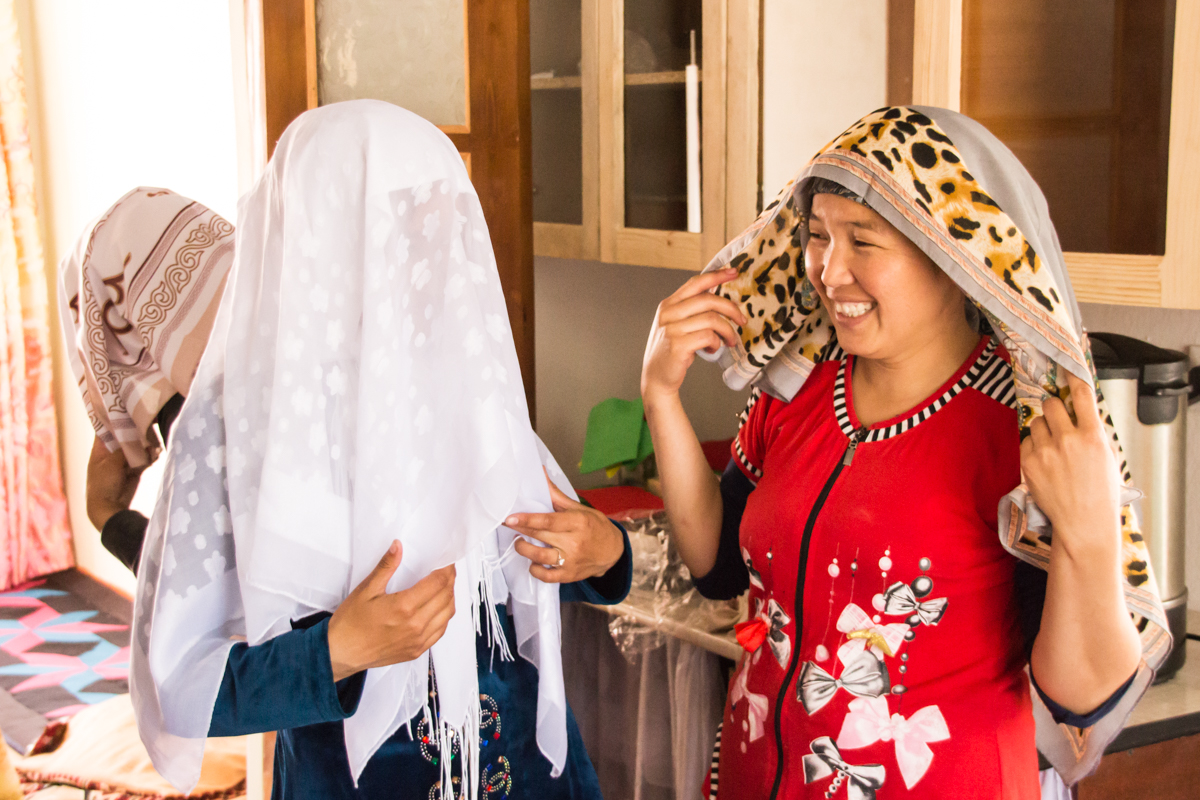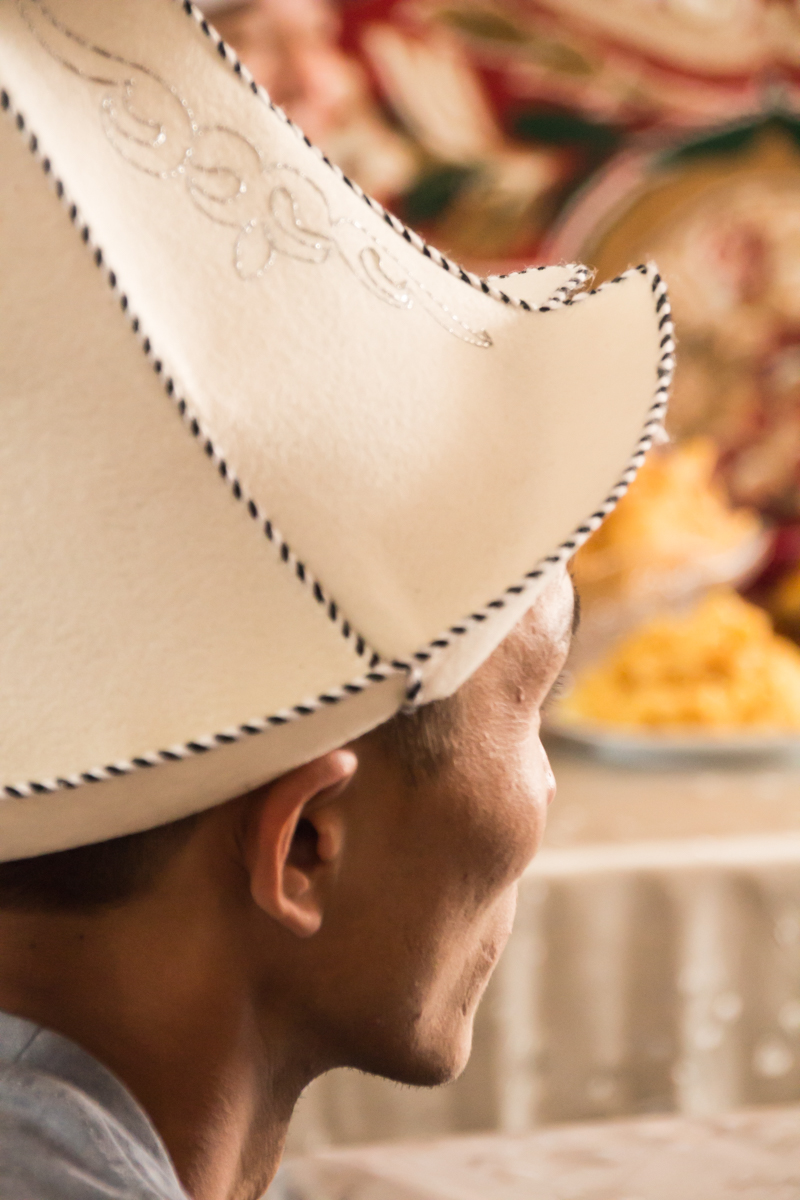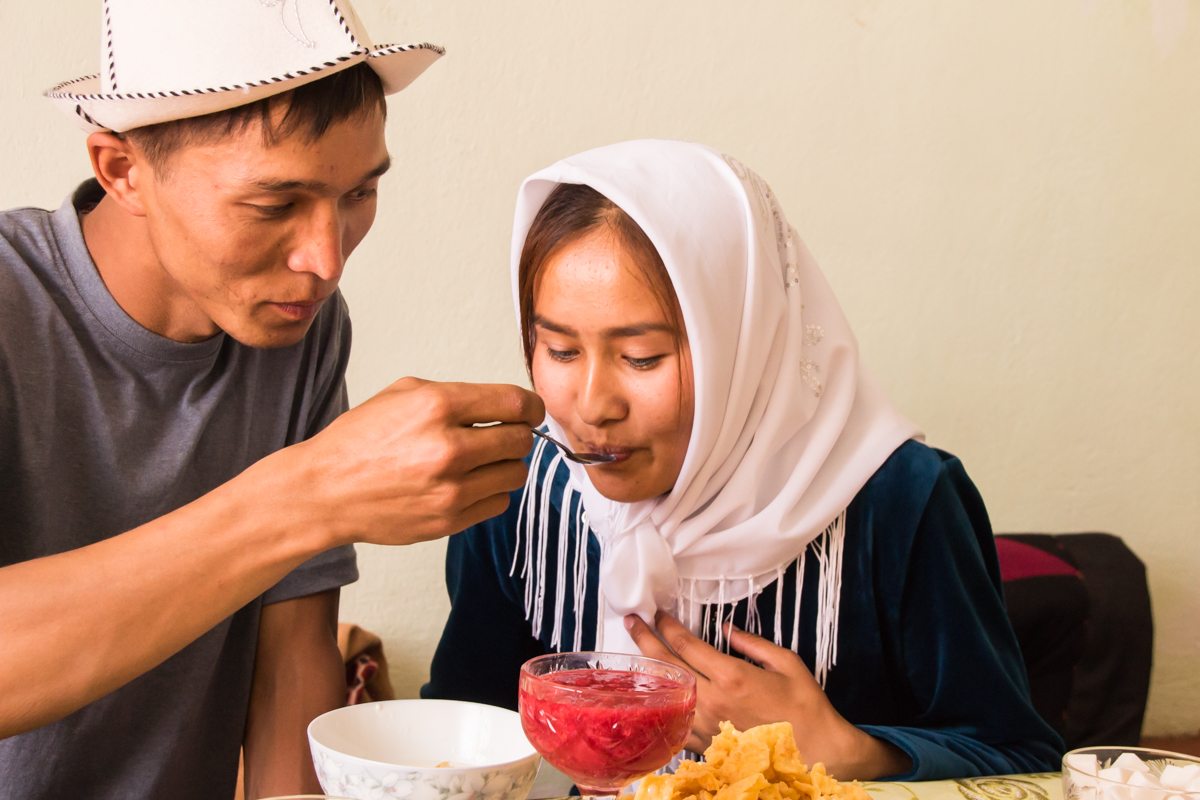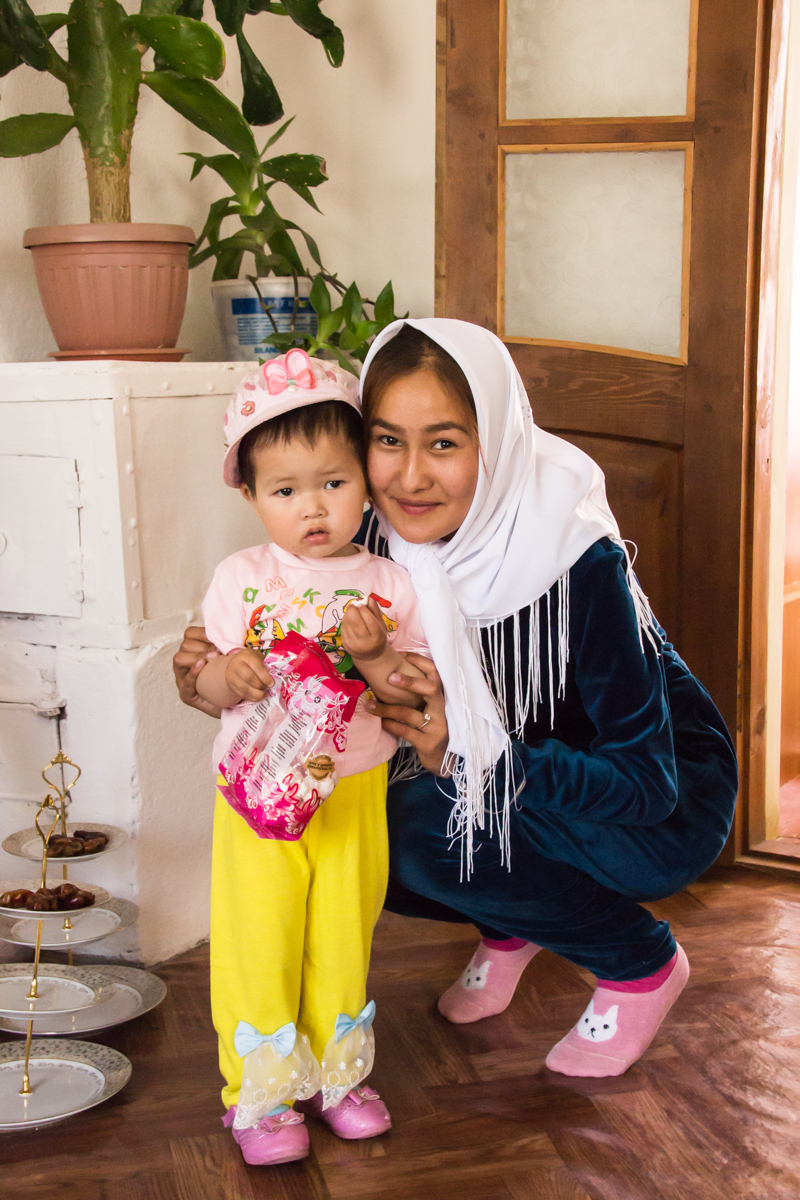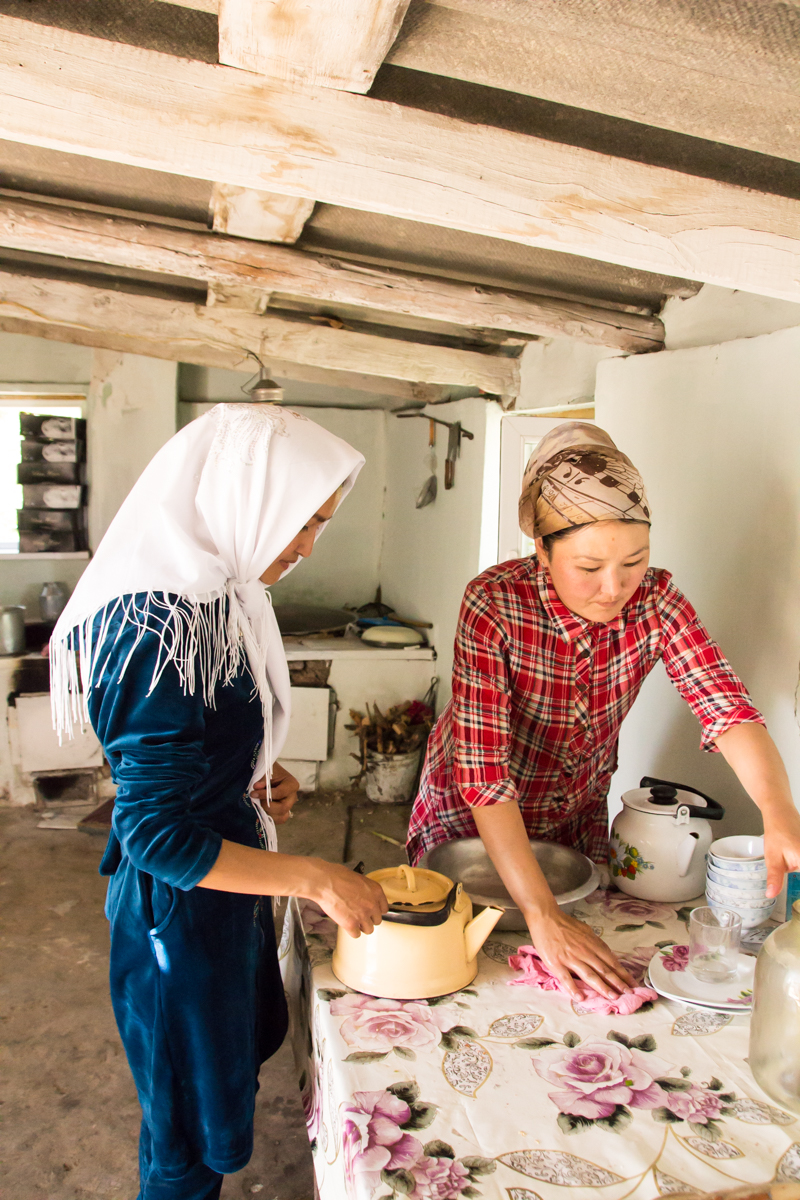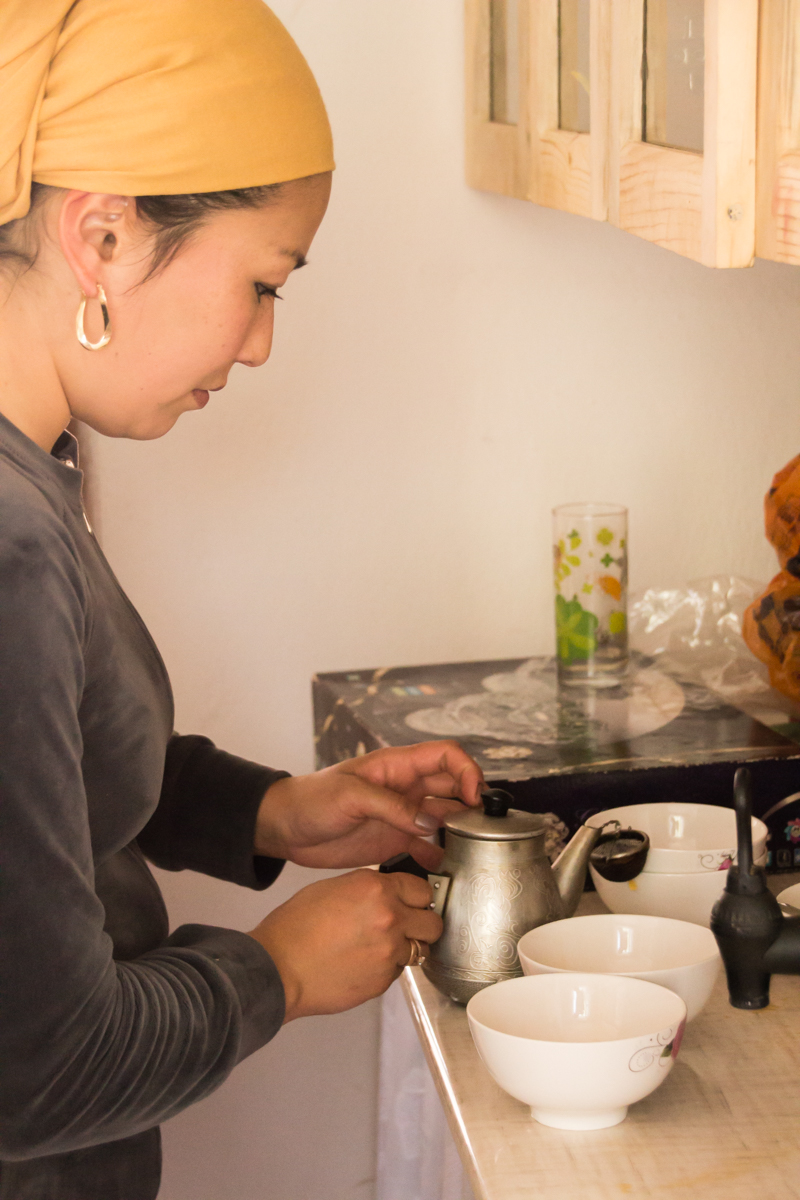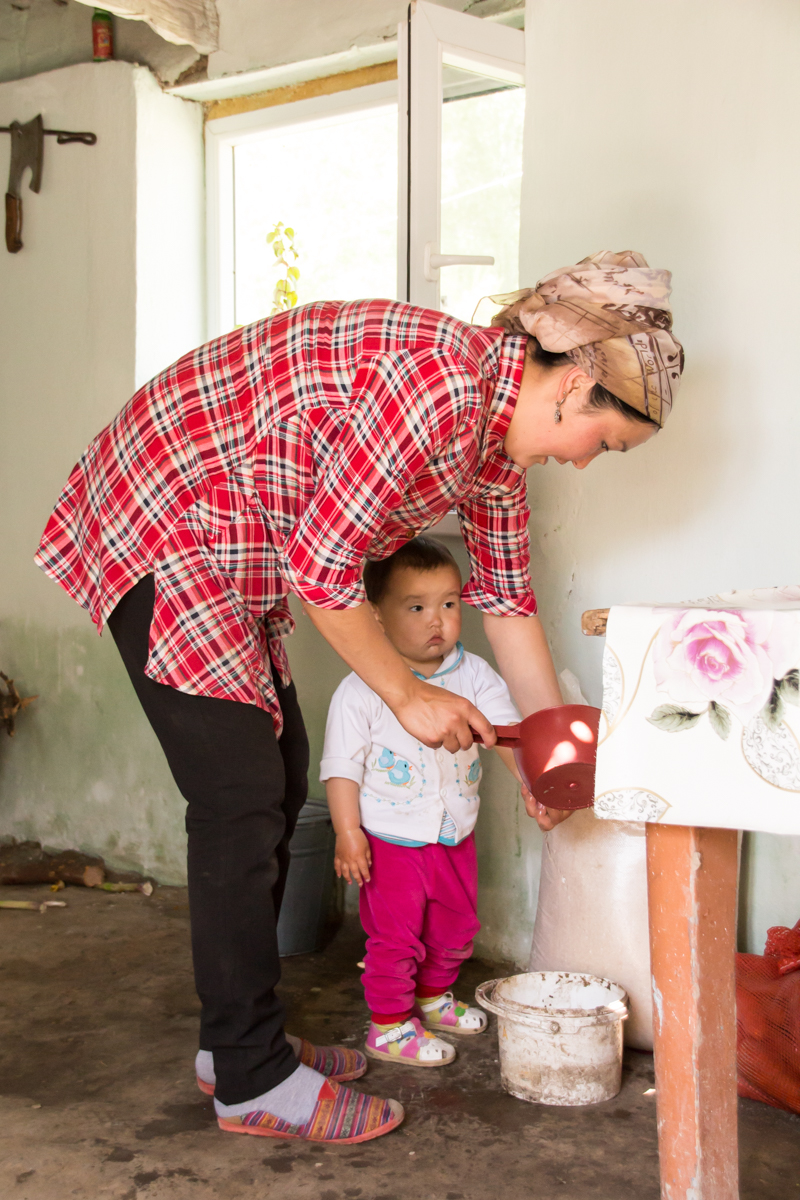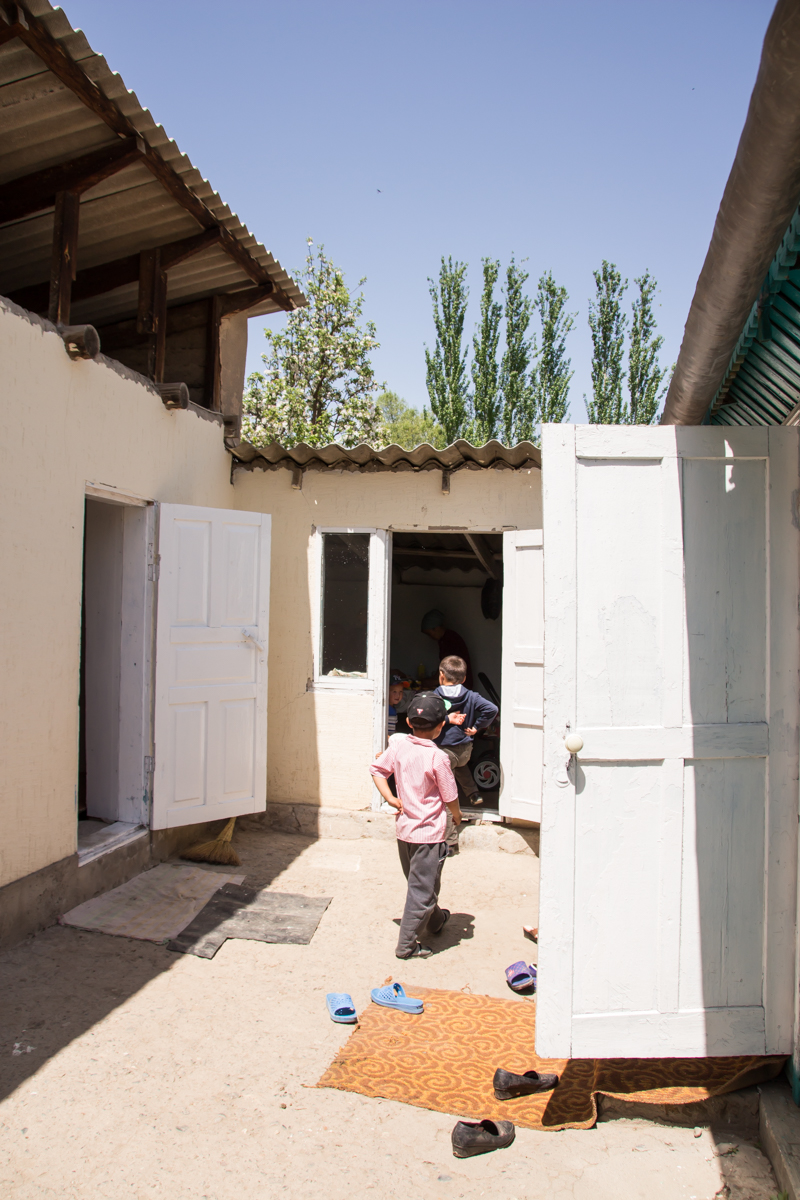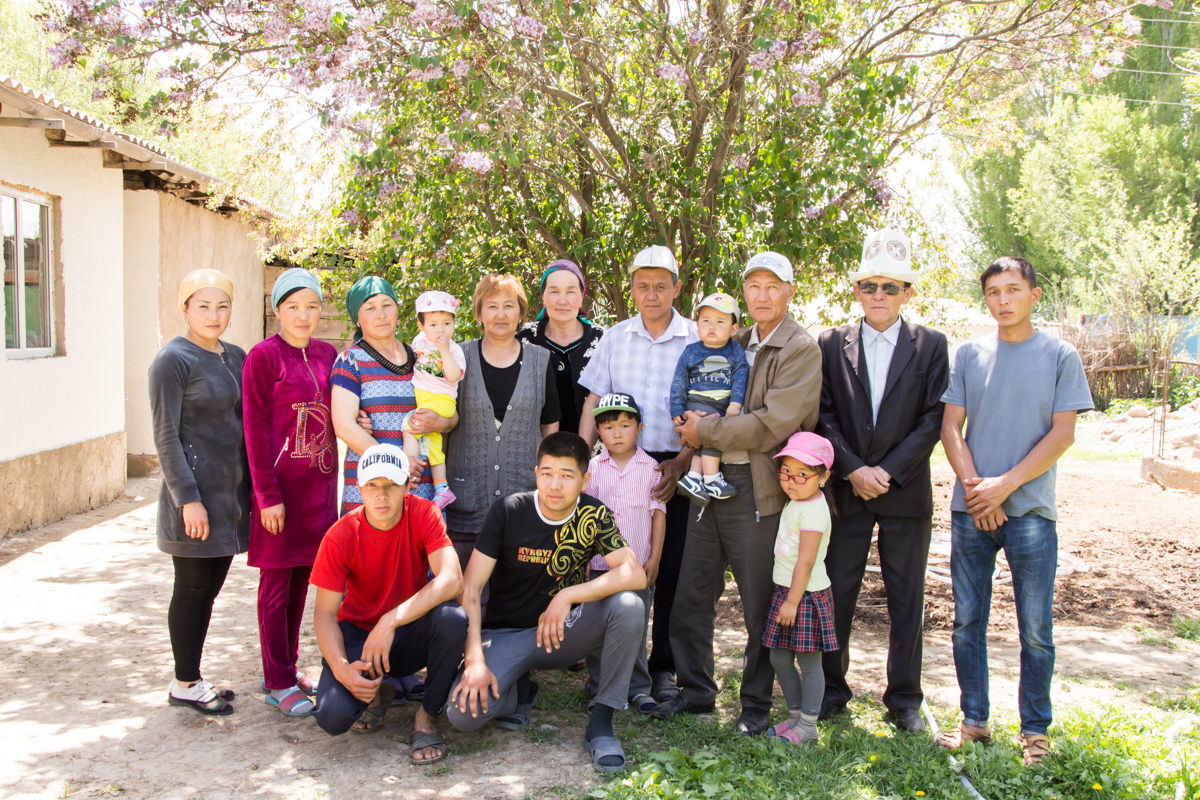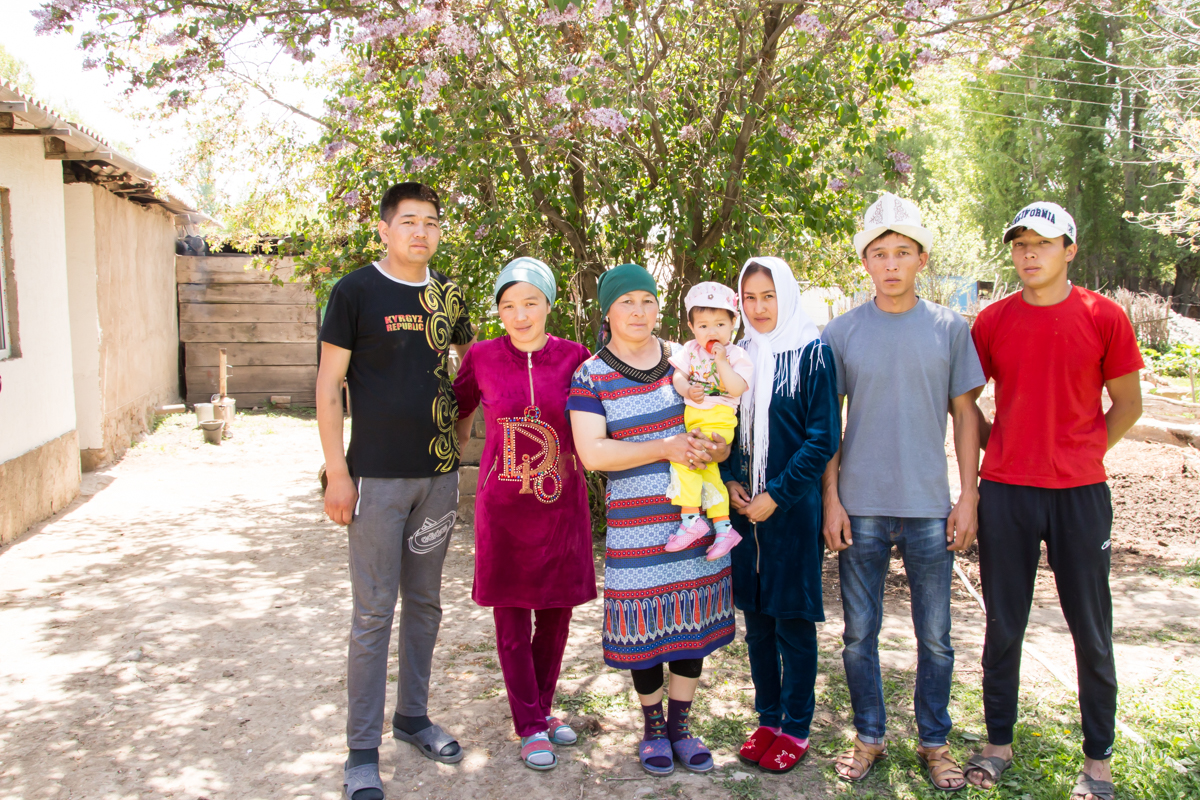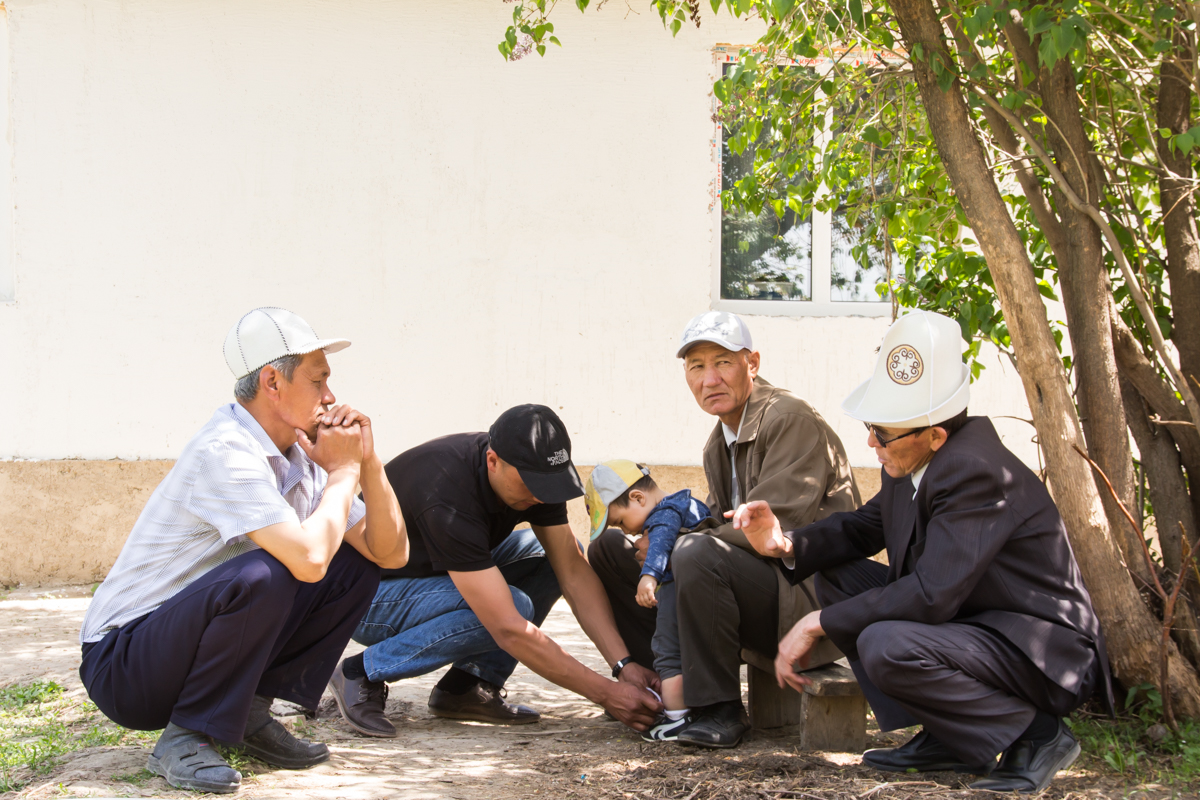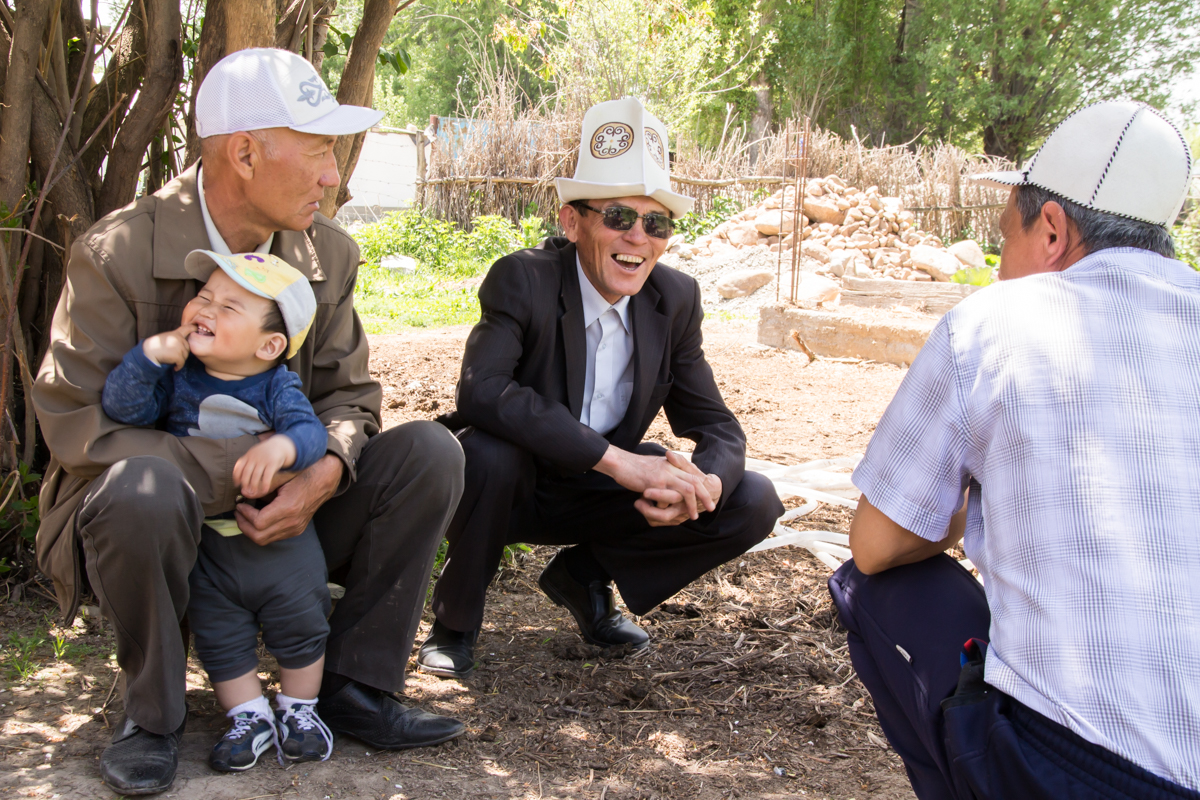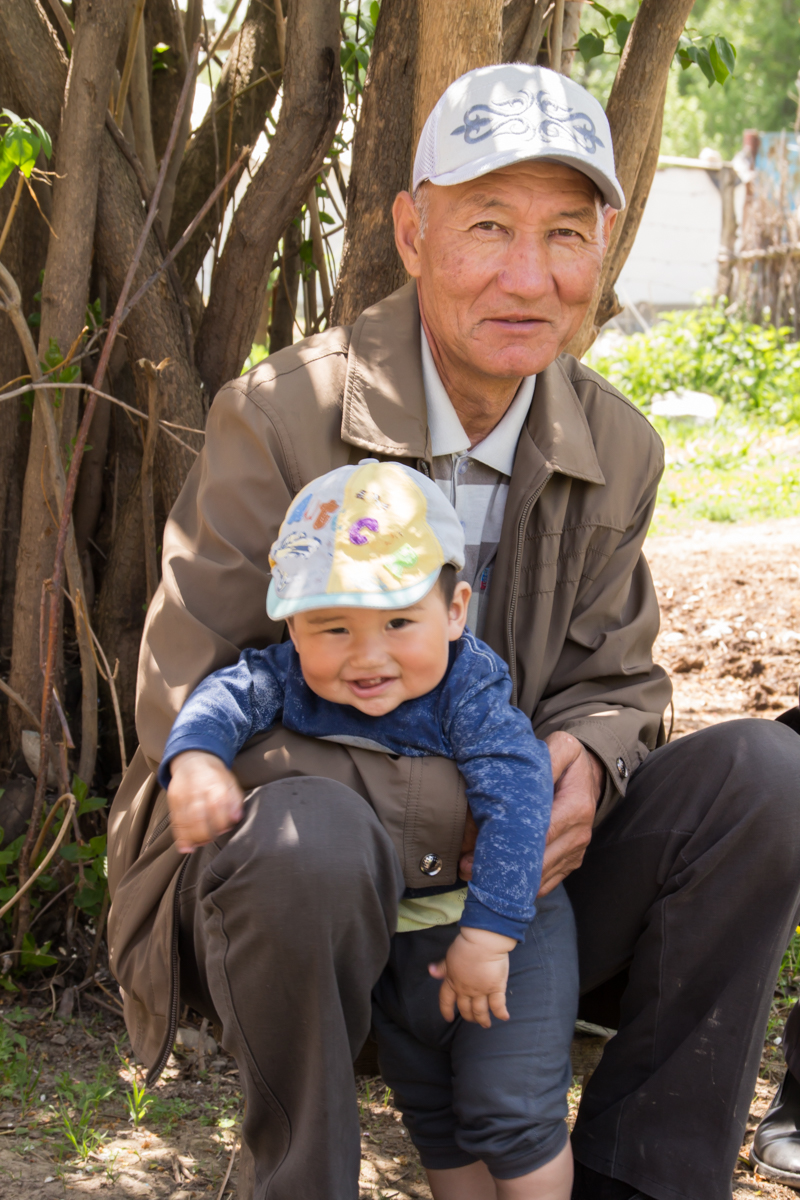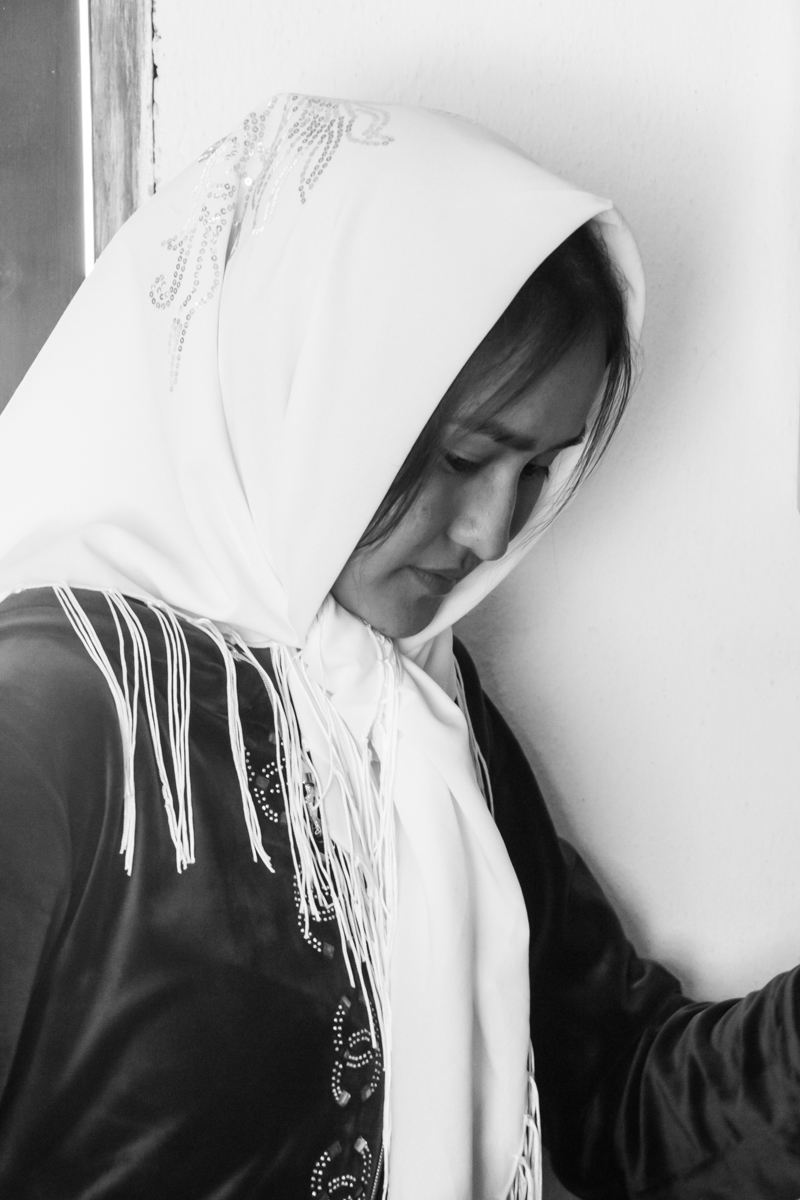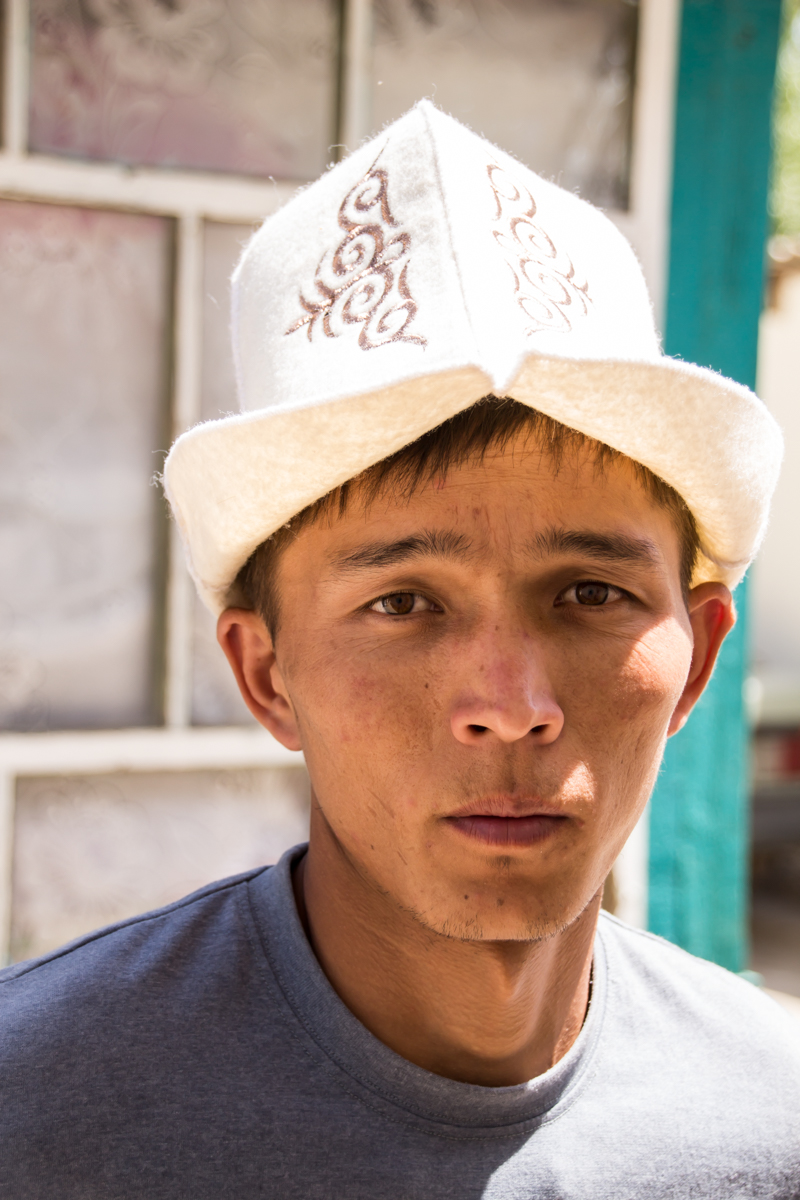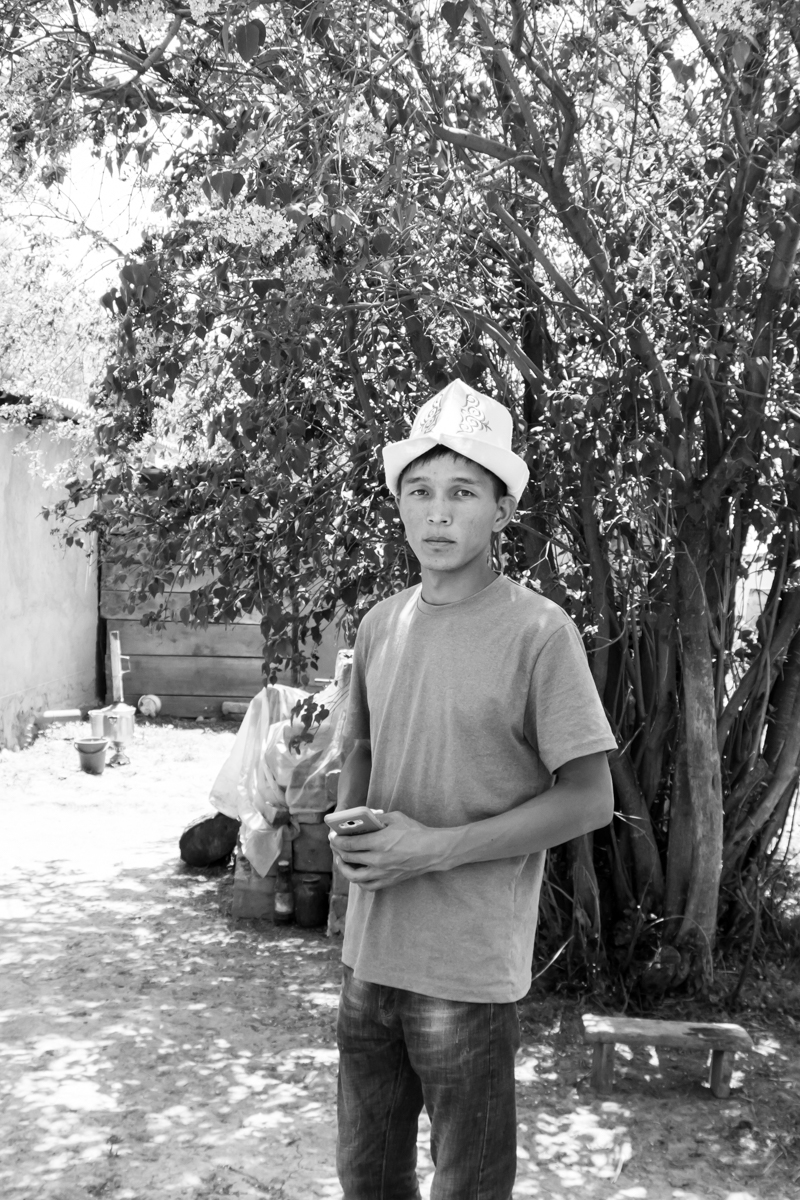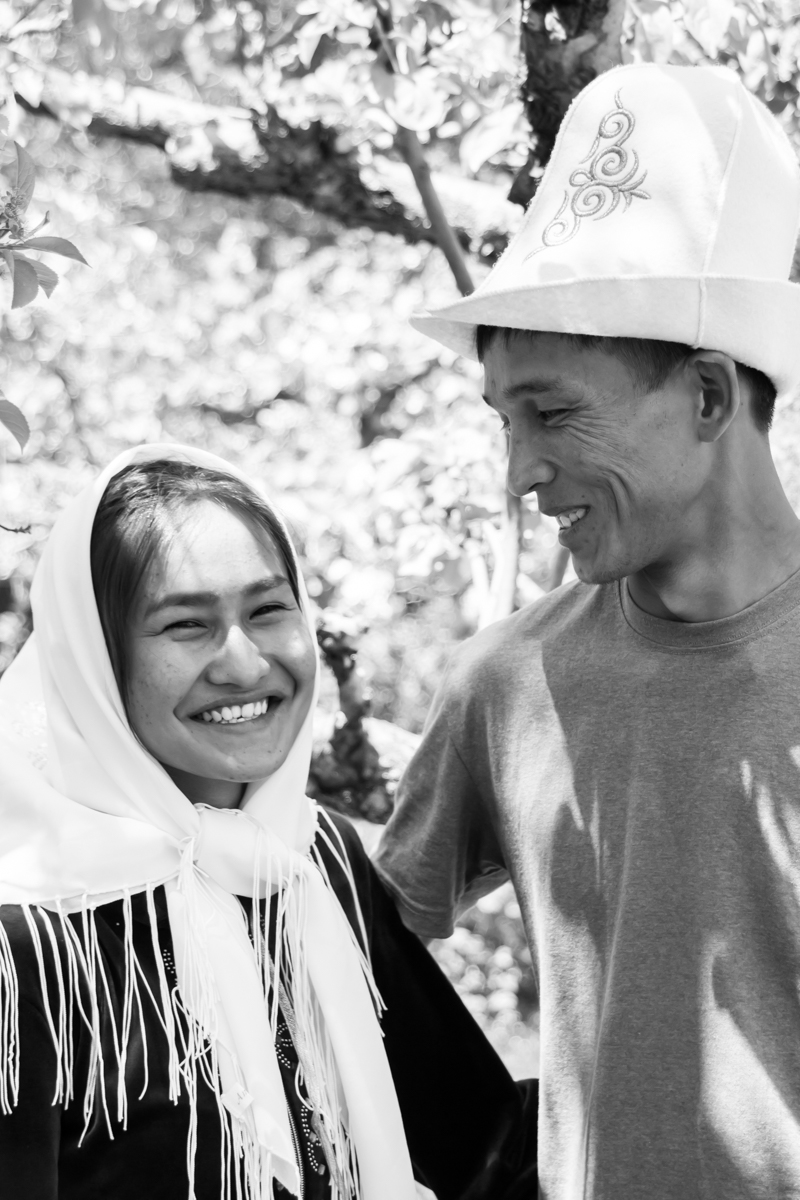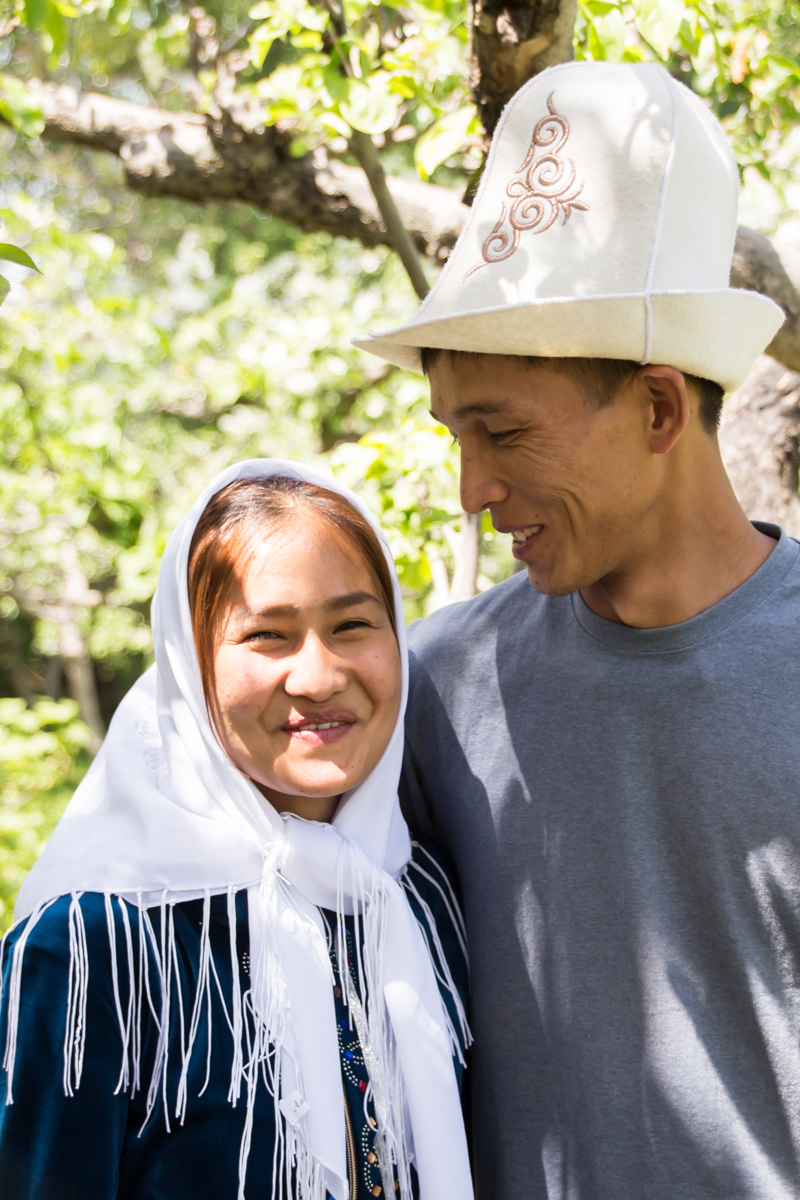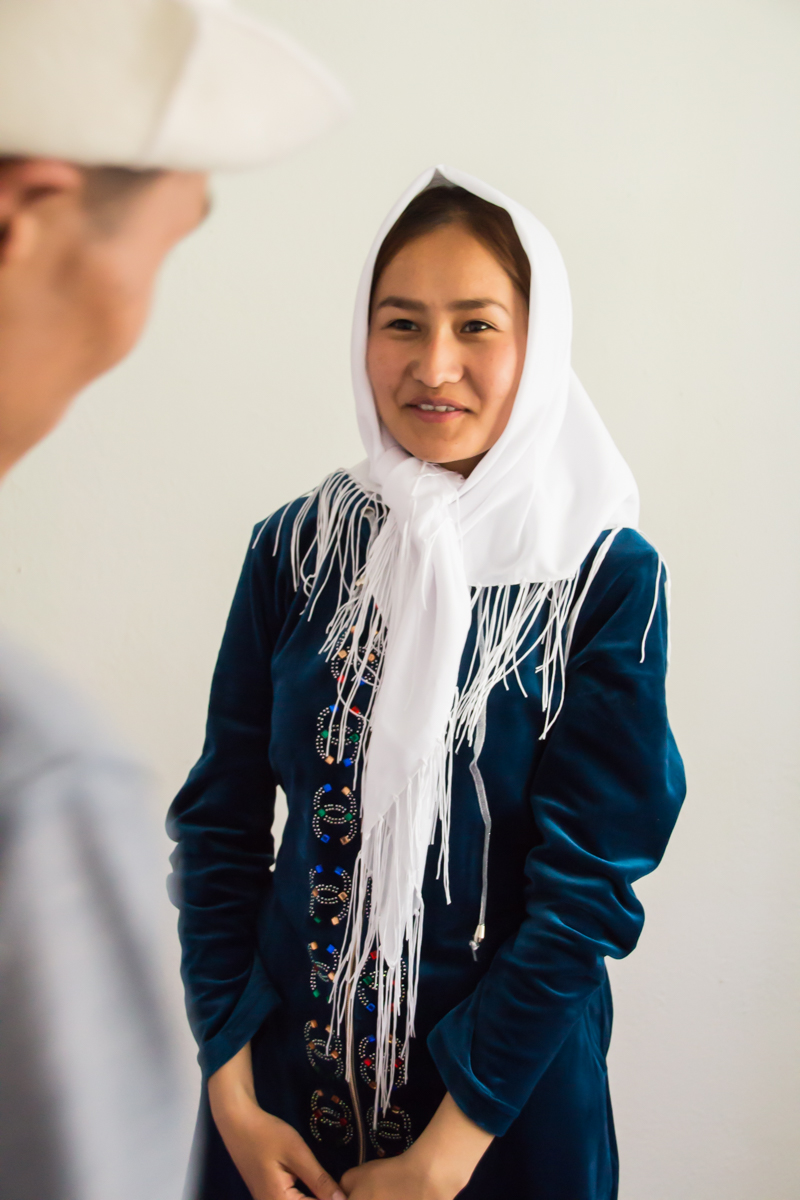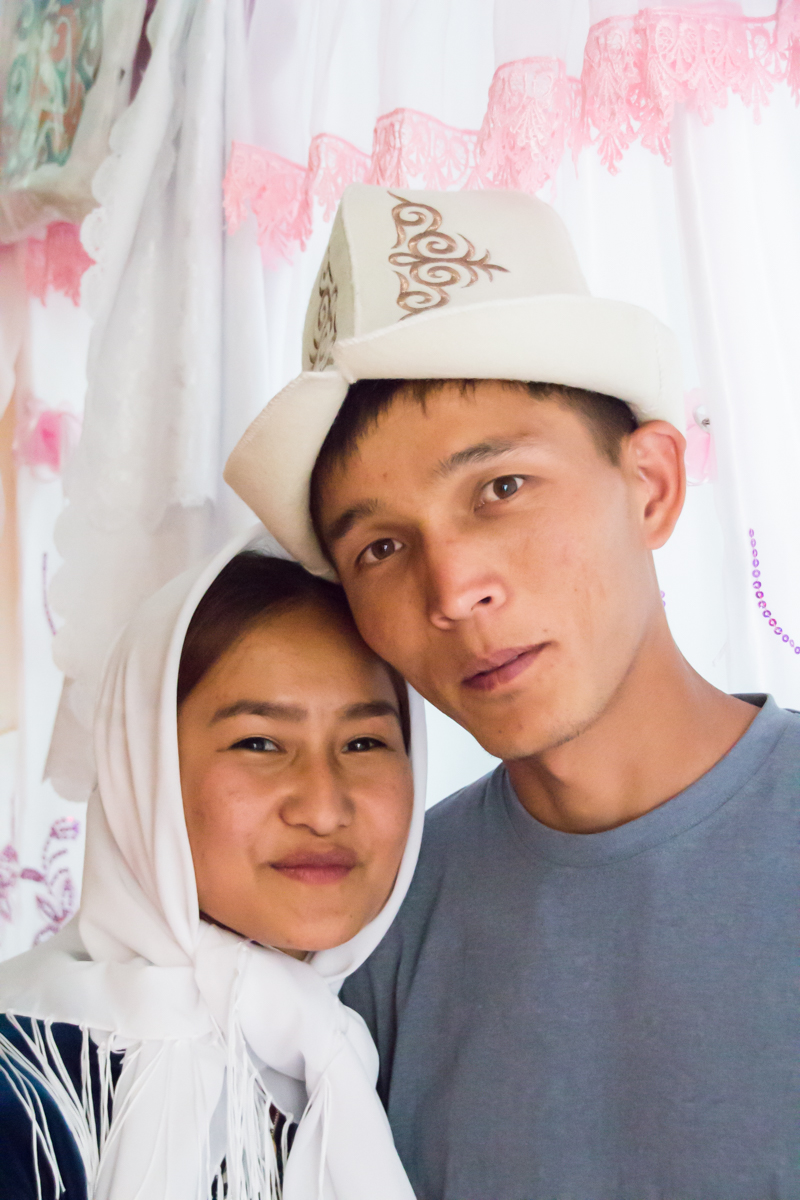 Thanks to my amazing guide Tilek at CBT Kyrgyzstan for connecting me with Kayrat & Ayzada. For more Kyrgyz family life and culture you might also like to read about my stay with an eagle hunter.
And whether you're planning an adventurous wedding in Kyrgyzstan or some other far flung destination, an intimate at-home celebration or something in between, please send me a message – I'd love to talk to you about your plans and how I can capture the story of your wedding day.
www.hannahlarkinphotography.com