I believe weddings should reflect you as a couple. That you should celebrate the way you want – not feel you have to do things a certain way, make certain decisions or go through some sort of wedding tick-list to get married. While there are some wedding traditions you may want to keep, I think there are also wedding traditions to question or put your own spin on. (Like using bubble guns instead of confetti!)
Wedding Traditions to Question
Together with wedding celebrant Nat Raybould I'm talking you through 10 wedding traditions to question. In Part 1 we talked you through ceremony options, licensed buildings, wedding dresses & wedding parties. And here is Part 2 – the rest of our list of wedding traditions to question from speeches to cakes, entrances to exits:
6) You have to wait at the front or walk in with your dad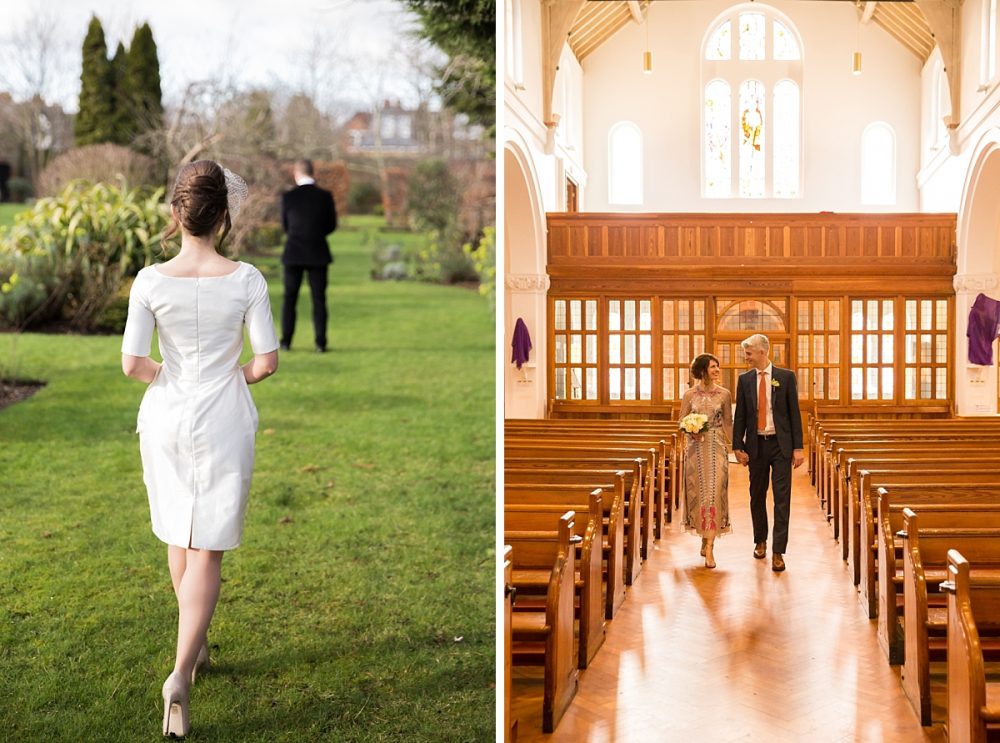 Hannah: If this feels right for you – go for it, but if you want to include your mum, to walk in by yourself or just with your bridesmaids or bridesmen, to have a first look and walk in with your partner, or to both walk in separately then do it that way!
Nat: I led a wedding last year where the bride and groom entered together, and both had bouquets. It was absolutely gorgeous to see the sheer joy in both of their faces as they walked through all their whooping guests. If this appeals to you – go for it! I can tell you it is awesome!
Hannah: In terms of a first look, this can be a really lovely, intimate moment – seeing your partner for the first time without the distraction of all your guests around you. I also really recommend this for couples who are getting married later in the day, or in the winter when the sunsets early so you can have gorgeous natural wedding portraits in natural light.
7) Speeches have to be made by the father of the bride, the groom & the best man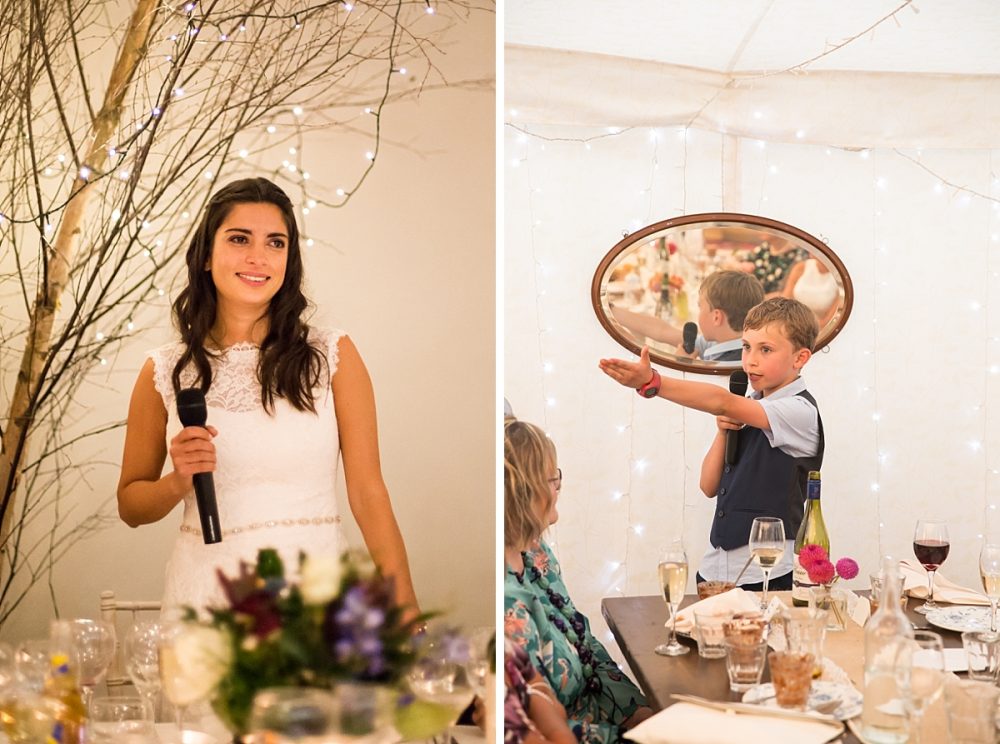 Hannah: Consider having speeches from the father of both the bride and groom, from the mothers, the bride, bridesmaids, bridesmen or bestwomen, even your children – or no speeches at all if they just make you nervous.
Nat: I made a wedding speech and am also a big fan of a spontaneous speech! Going off piste can produce some beautifully memorable moments (especially if it is a grandparent or a child!). That said, if one of you really wants to make a speech but is a little nervous, I offer a Speech Maestro package which helps you to not only write a fabulous speech to bring the house down, but also coaches you on the delivery too. I love to help everyone find their voice! (brides especially, break those traditions!)
Hannah: Sometimes people feel the pressure to make a speech – either because of tradition or because they really want to break tradition! If that's you then I would highly recommend Nat's Speech Maestro to build your confidence, but perhaps also consider doing your speech before the meal so you can relax and eat without worry.
8) You have to have a tiered wedding cake to cut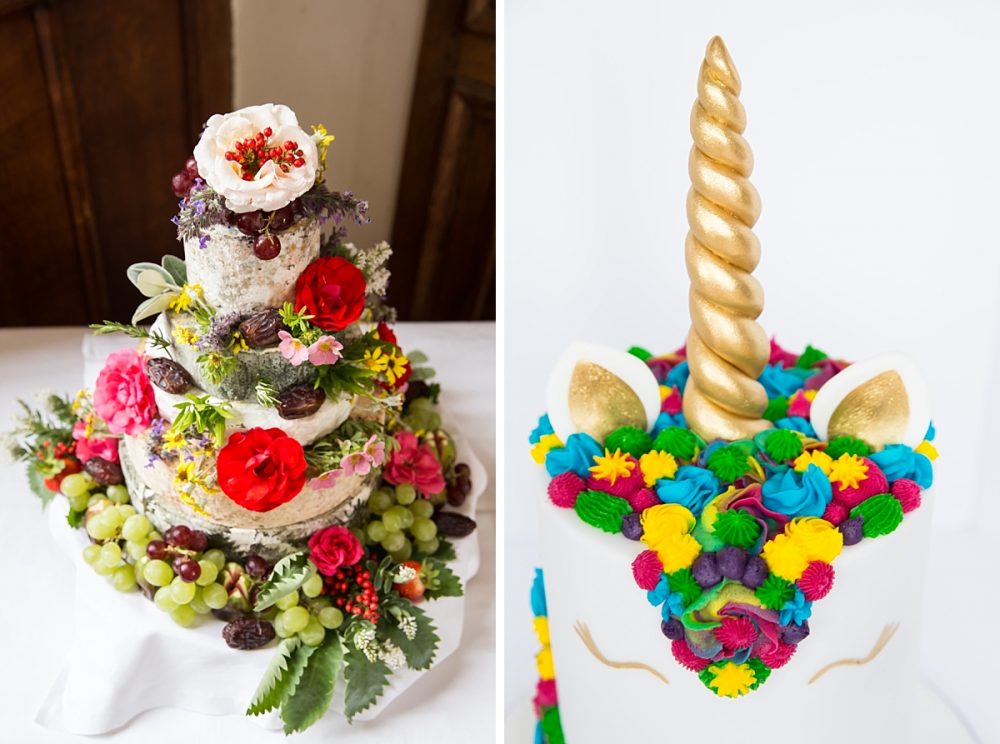 Hannah: Don't like cake? Would you prefer more desserts, a sweet table or a tower of cheeses? Go for it! Or if you want a cake sculpture that can be great fun too. We wanted a cake to tie in with our travel theme and arctic honeymoon plans. I contacted lots of cake makers to see if they could make a spherical cake iced like a globe – many came back to say no they could only do a flat round cake, but we knew we'd found our cake maker when the fabulous Sandra from SugarFun Cake Artisty replied to ask if we wanted the globe to spin!
Nat: We didn't have a traditional wedding cake, but my grandma insisted on paying for a cake. So we ordered ten large lemon drizzle cakes (with pretty sugar flowers on them), and put them on everyone's tables with knives so they could gorge themselves on cake whenever. It was a huge delicious success, and decorated the tables as well!
9) You have to do a first dance in front of everyone

Hannah: While a first dance can be fun or nice for photos, it's not essential! I've shared my tips for finding a first dance you can relax and enjoy, from a choreographed masterpiece to a private moment for non-dancers, including that if you want the photos without the pressure you can always do a private first dance with no guests there to watch – perhaps twirling under the stars!
Nat: These tips are amazing Hannah! Again, as in everything, you just have to do whatever is best for you as a couple. If you both love a dance, boogie on down! – but if you can't think of anything worse, just don't do it. You know, you will still be married!
10) You have to change your name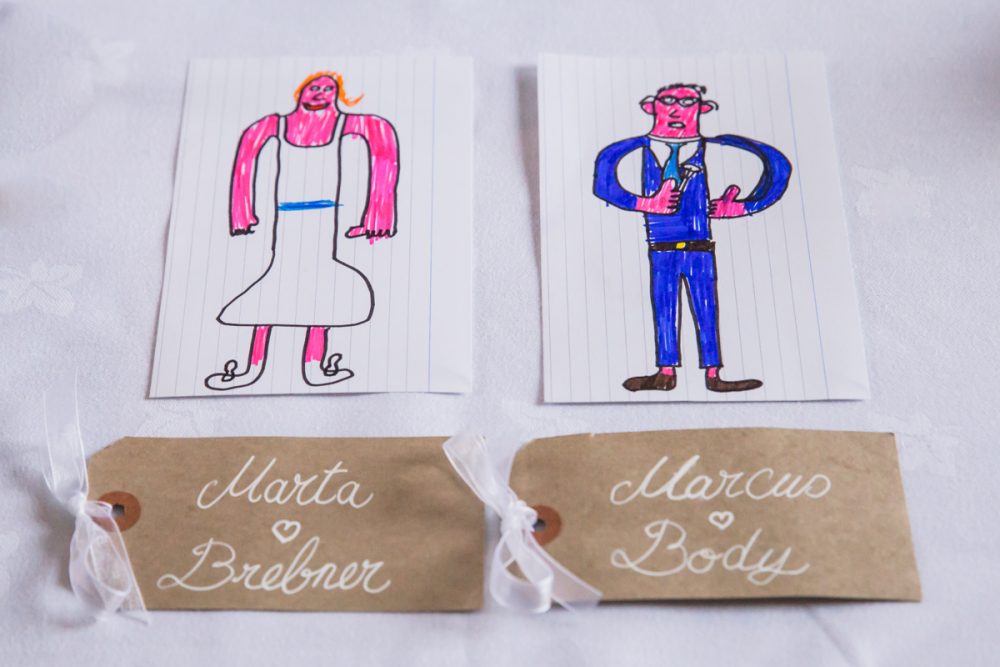 Hannah: You can keep your name, your partner can change to take your name, or you might choose to hyphenate or even merge both your names into a new one. (You might also want some amazing children's drawings of you as cool and quirky place settings!)
Nat: Well, absolutely! This subject is one of those UK traditions that is often not questioned, and is actually one of the last taboo subjects for discussion amongst heterosexual couples because of the patriarchal association. How many times do you see the hashtags or wedding merchandise that says stuff like "pop the champagne; changing your last name" or "Miss to Mrs" – but nothing for men in the same way? There is definitely a pressure for women to explain their surname decision (whether it's to change or not change) that men simply do not get. Seems a bit unfair, yes? For me, it's one tradition that really has to wriggle loose of its moorings so that everyone in the future – both male and female – gets a truly free choice.
***
What did you think of our traditions to question? Which ones would you keep? I'd love to know your thoughts… And if you're planning a wedding that reflects you as a couple I'd love to talk to you about photographing your day – please send me a message. 
In Part 3 of this blog we will talk you through the wedding traditions to consider. To get it direct to your inbox you can sign up for email updates at the bottom of this page.