Choosing your wedding photographer is a big decision. You'll spend a lot of time with them on the day, their approach can affect the feel of the wedding and their style will determine how your treasured memories look. Most people haven't hired a photographer before and with so many to choose from it can feel hard to know where to start. So how to choose a wedding photographer? Let me take you through the 5 things to consider to help you understand the differences between photographers, work out what's most important to you so you can find the perfect photographer for your wedding.
How to choose a wedding photographer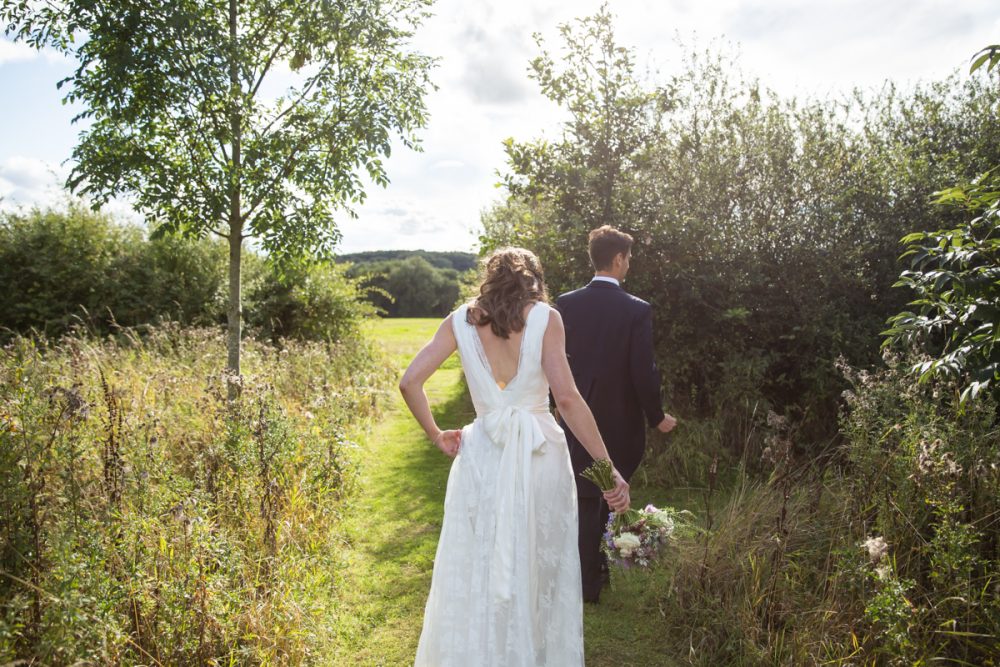 1) Approach
I think the best first step when you're thinking about how to choose a wedding photographer, is to work out what sort of approach you want your photographer to take. The three main approaches are 'Reportage' (a paparazzi or documentary approach), 'Dramatic' (a highly posed or staged approach) and between the two 'Lifestyle' photography (my approach – aims for a sense of the real you on a very good day).
Reportage is a paparazzi or documentary style – the photographer doesn't move items to create a clearer backdrop, they don't give you prompts, ask you to pose or move to different locations, instead capturing what happens as it happens.
Dramatic is highly posed or staged – the photographer will find the perfect space for you, they'll set up the shot often using external lights and spend time getting you into the perfect position, creating a smaller number of highly styled images.
Lifestyle is between reportage and dramatic – I look for pretty backdrops and move items that are distracting, I don't use external lights or instruct you on an exact position but instead give gentle prompts to help you into a series of relaxed poses that still feel like you, creating a collection of natural images.
Your photographer's approach will affect the feel of your wedding so it's important working out which will work best for you. If you'd like a small number of perfectly lit, romantic and stylised portraits, but choose a reportage photographer – they'll be trying to photograph you without you noticing them, while you're wanting guidance about where, when and how to stand. If you want to be partying with no posed shots and want every moment captured, but choose a dramatic photographer – then you'll be trying to get on with your celebration while the photographer tries to set up staged shots. Once you work out which approach is the best fit for your day, look for this in photographers' portfolios and ask how they describe their approach.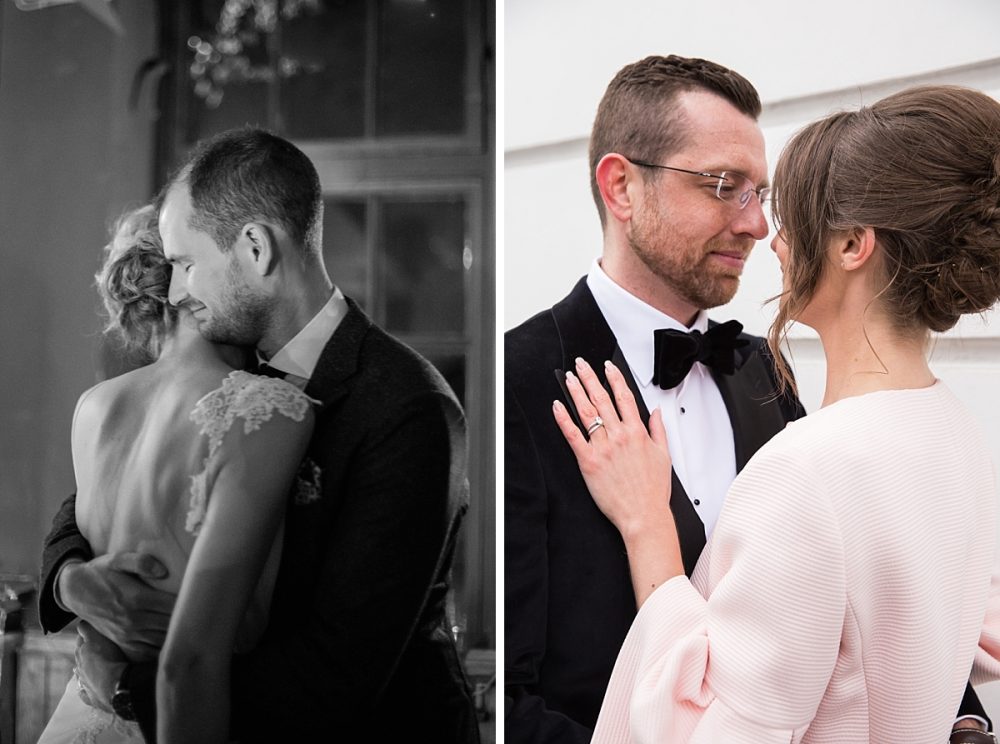 2) Style
Once you've chosen an approach, the next thing to look at when you're thinking about how to choose a wedding photographer is style. Wedding photography styles range from moody dark images with lots of shadows, to very light white images, and between these two are colourful images. I'm a natural light photographer and my style tends towards light rather than dark images but with a love of capturing the colours you've chosen for your day – so you'll notice my images are generally airy but with the colours clearly shown.
It's a personal choice which style you are most drawn to and I recommend looking at lots of photos and see which ones you love. If all the images you love are light and airy but you pick a photographer with a dark and moody style you'll be disappointed – similarly if you love dark and moody images but choose a photographer with a very light style, or if you spend ages choosing your wedding colours but choose a photographer whose style is mostly white or focuses on shadows so the colours won't be captured they way you might have hoped.
Sometimes couples choose a photographer because they are cheap, local or a friend of a friend – and sometimes this works well. But I'd really recommend not choosing a photographer and then asking them to use a different approach or style. Photographers may be able to flex their approach and styles a little, (for example most photographer use a reportage approach during the ceremony to capture what's happening without distracting), but your photos will be much better if you choose a photographer because you like their approach and style, rather than than asking them to work in a different way.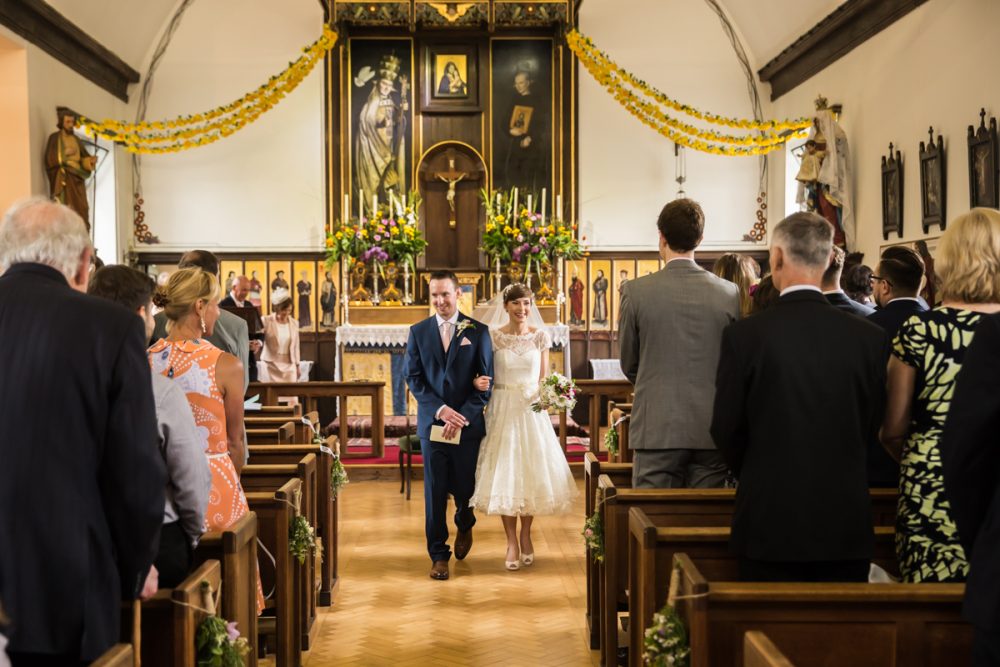 3) Personality & Skills
This is the step I think often gets missed when couples think about how to choose a wedding photographer. On your wedding day your photographer will be with you while you're getting ready and in those moments before the ceremony, they'll be managing your guests for any group photos you'd like, spending time with just the two of you to capture your portraits, be there through the drinks reception, during your speeches and even on the dance floor. You spend a large portion of your wedding day with your photographer, so I think that while you need to love their photos – you also need to know this is someone you like and feel comfortable with.
Some photographers take on large numbers of weddings each year which can make it tricky for them to have time to get to know you before your wedding. Ideally you should be able to get a sense of them from the words on their website and social media. If these appeal to you, then reach out to them. If you've had a chance to talk to them before your wedding, ideally met them and had an engagement shoot with them (so you know how they work and can feel relaxed in front of their camera), then when they arrive on the morning of your wedding you'll smile, relax and feel happy to see them. For me that's really important – I take on only a small number of weddings each year and dedicate time to get to know my couples, talking about their plans and understanding what's important to them. I care about connecting with my couples so their photos are relaxed and natural, showing their emotions as well as capturing all the little details that I know mean so much (I'm also great at getting confetti out of hair!). Consider how you'll feel having someone with you for those intimate moments if you don't know them, and how much your photos will show the real you, if they don't know you at all.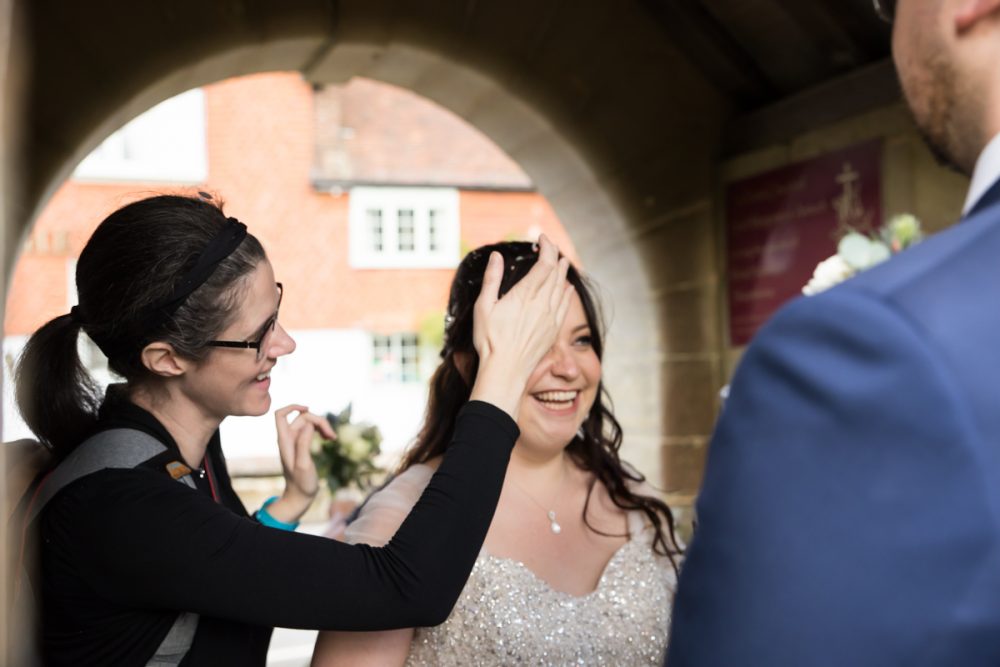 Depending on your wedding plans you may also want your photographer to have specific skills – sadly I can't dive so I'm no good for underwater weddings – that's the only sort of wedding I say no to as I love working with people of any age, religion, ethnicity or sexuality. My psychology training means that I can help calm any nerves as well as ensuring you feel relaxed and let the emotions you're feeling shine in your wedding photos – I instinctively focus on emotions and connections.  If, like a lot of my couples when they first contact me, you think you hate having your photo taken or think you're not photogenic – I can help you to feel relaxed and confident in your photos, I'm also super organised, love children and animals (see my pets at weddings pinterest board for inspiration!)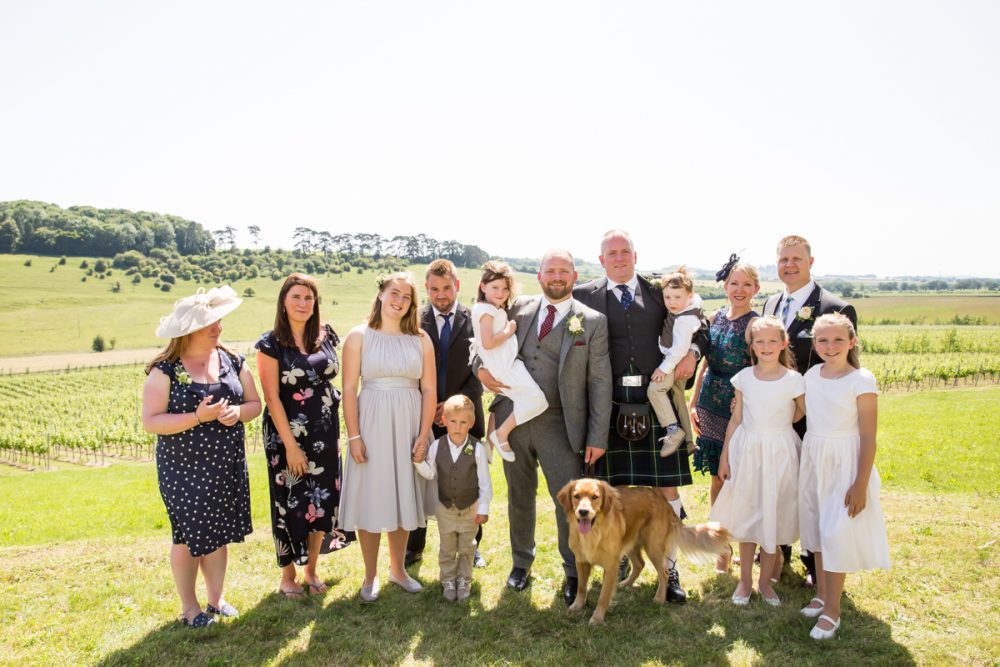 4) What you get
Once you've chosen the approach you want, found the style you love and identified some photographers you like it's good to check what you get – what is included or has an extra fee. You can check how many hours coverage you get on the day, if an engagement shoot is included, and if a second shooter can be added if you'd like (this can be helpful if you're getting ready in different places or have a large number of guests). My wedding photography price covers from your preparations to your first dance without a restriction on the number of hours so you can relax and not worry about running over. I include an engagement shoot in all my packages as it lets us get to know each other and helps you to feel relaxed in front of my camera and options to add a second photographer if you'd like.
When you're thinking about how to choose a wedding photographer, it's also important to check what you get after the day. Some photographers will show or send you a gallery of low res images and from that you choose the ones you'd like to print or include in an album, or pay extra for hi res digital files of your favourites. I think if I have a beautiful image from your wedding I want you to have it so my packages all include all the edited digital files so you can print and use them as you wish. With friends and family spread all around the world it's often important to have an online gallery to let you share images with all the people who are important to you. You're welcome to browse some of my previous wedding galleries here. I know that for some couples a printed keepsake album is really important – I always encourage my couples to print their photos and offer the option to add a fine art book or flush mount wedding album.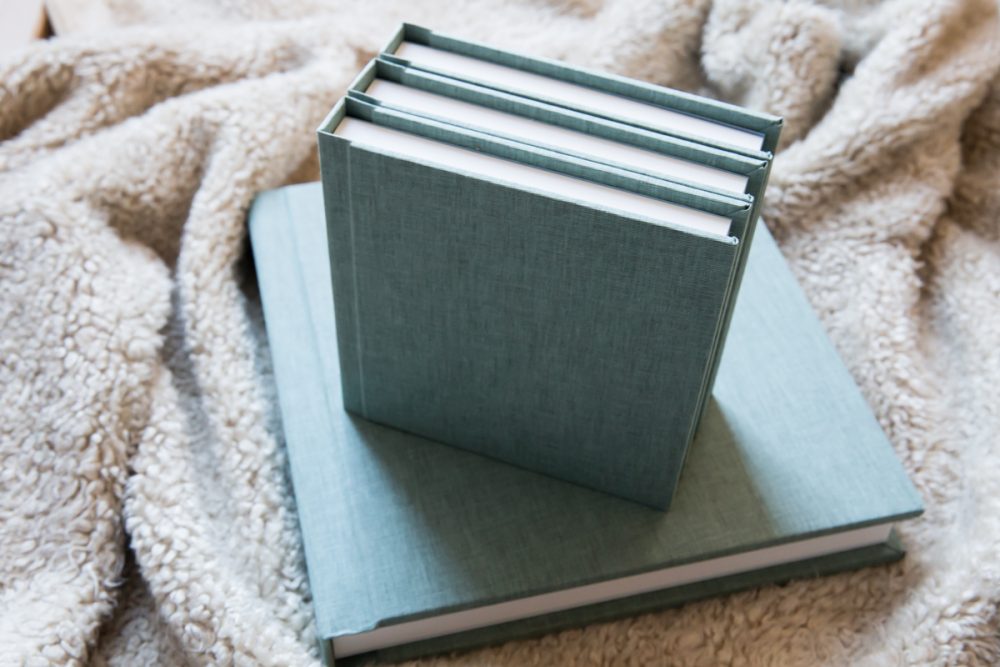 5) Budget
I know wedding budgets are tricky to manage and that they have to be considered when you're thinking about how to choose a wedding photographer. As a photographer I may be a little biased – but I'd really encourage you to allocate a good portion of your budget to your photography. After the day your wedding photographs are one of the few tangible things you have as a keepsake. You want to be filled with happiness and transported to your wedding every time you look at your photos, to be able to share them with everyone who celebrated with you and everyone who couldn't. You want a visual story of your wedding to be treasured all your life and for generations to come – letting you relive the day, seeing the emotions of those around you, bringing back memories and sharing moments you missed. Some of my couples have allocated more than 50% of their wedding budget to photography because capturing those memories was so important to them – you can find details of my wedding photography pricing here.
And remember you don't need to be limited to photographers in your local area, as most wedding photographers are happy to travel across the UK and overseas. If you have your heart set on a certain photographer, get in touch with them first, before you book your wedding venue, so you can ensure they're available on your date. Otherwise, let your photographer know the date, ceremony time and venue and give them a little idea about the wedding – is it a relaxed garden wedding or an intimate city elopement or a festival style wedding.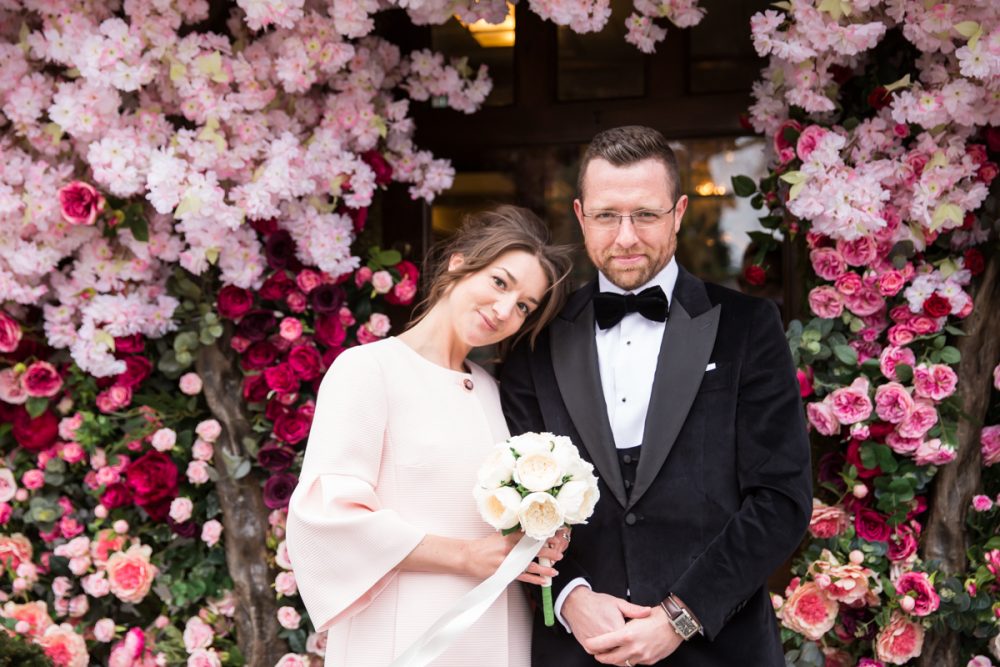 ***
How to choose a wedding photographer? Overall, my advice is to take your time. Think about the approach you'd like your photographer to take, notice the style that you're most drawn to, see if the words on their website and social media resonate with you, get in touch and see if they really listen and are able to get to know you – do you like them, feel relaxed and comfortable with them, do you want them to share the day with you and trust them to capture it? If so, you've found the perfect photographer for you.
If you're just starting your wedding planning you might like to read my top tips on how to plan a wedding – where to start. If you've got any questions about how to choose a wedding photographer, or if you'd like to talk to see if I might be the right photographer for you – I'd love to hear from you.