When Gilly & Den said they'd like to do something different for their engagement shoot and asked me if I'd come to the zoo, I was excited! They had arranged to feed the giraffes and wanted to capture this as part of their ZSL London Zoo engagement shoot. I love animals, am a frequent visitor to London Zoo and being able to photograph this gorgeous couple while they spent time with the giraffes was perfect. Giraffes are special to Gilly & Den and even featured at their Sussex wedding featured on English Wedding Blog – Gilly had giraffe nail art and their quirky cake toppers were giraffes! After the zoo (where we learnt that giraffe's dark blue tongues are so long they can lick their own ears!) we walked across to Primrose Hill for some relaxed picnic engagement photos which I'll share another time.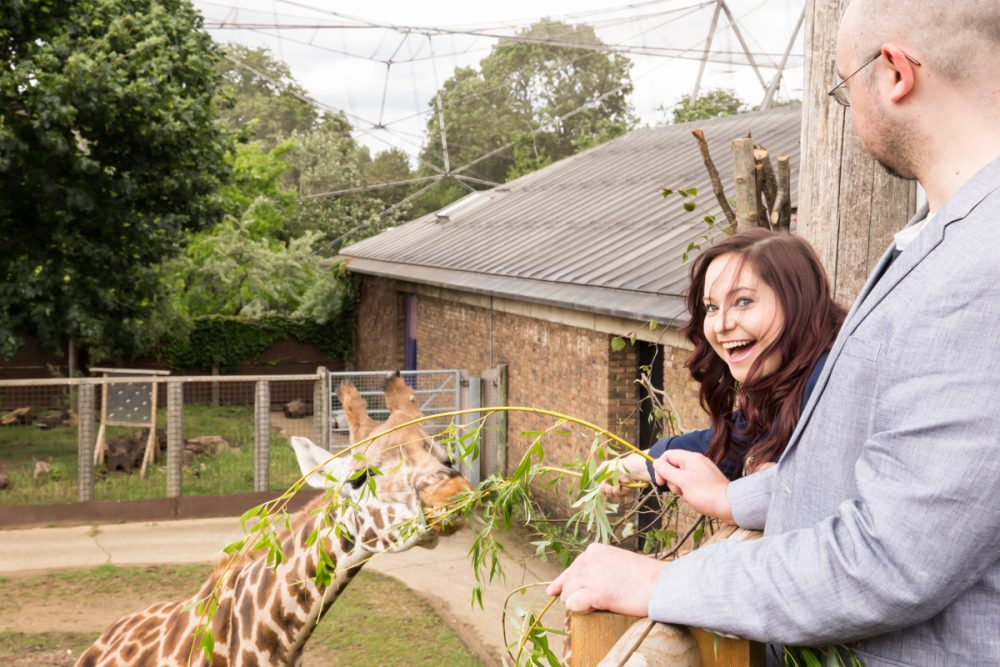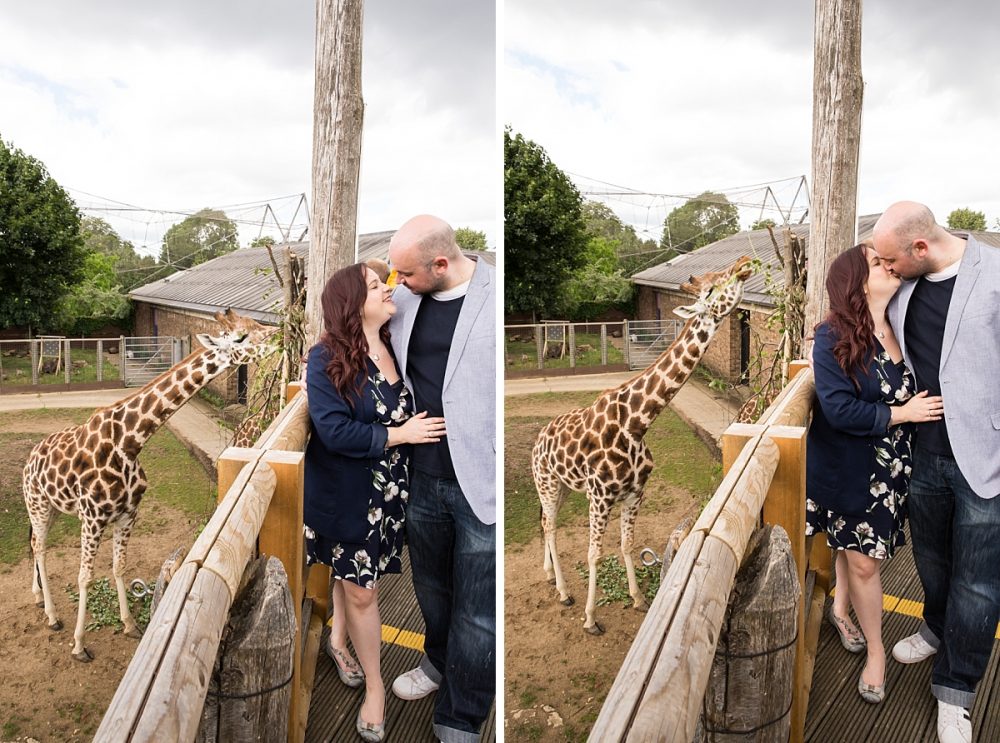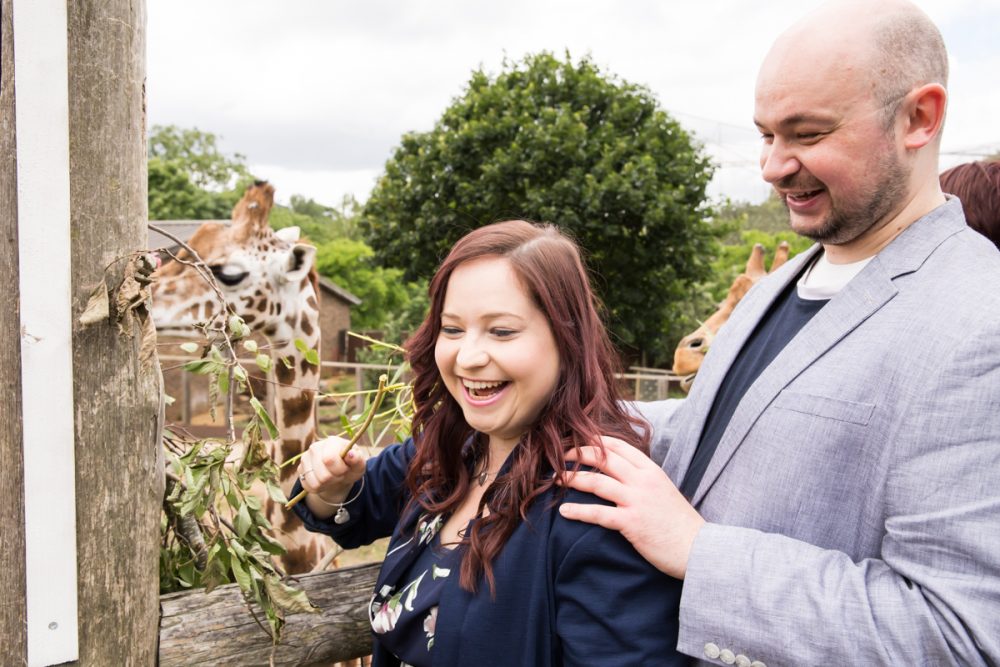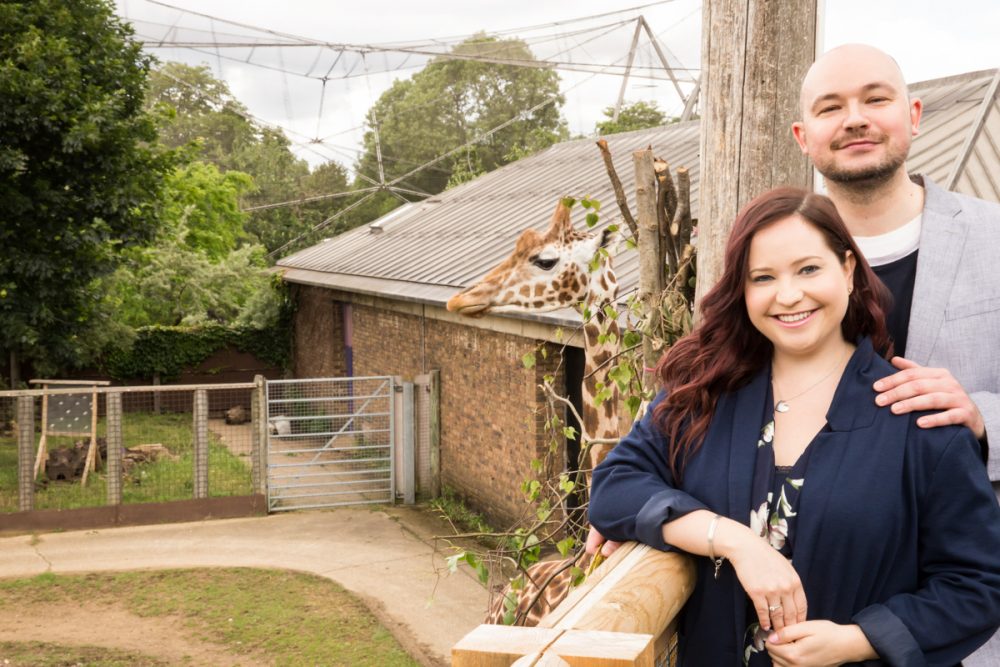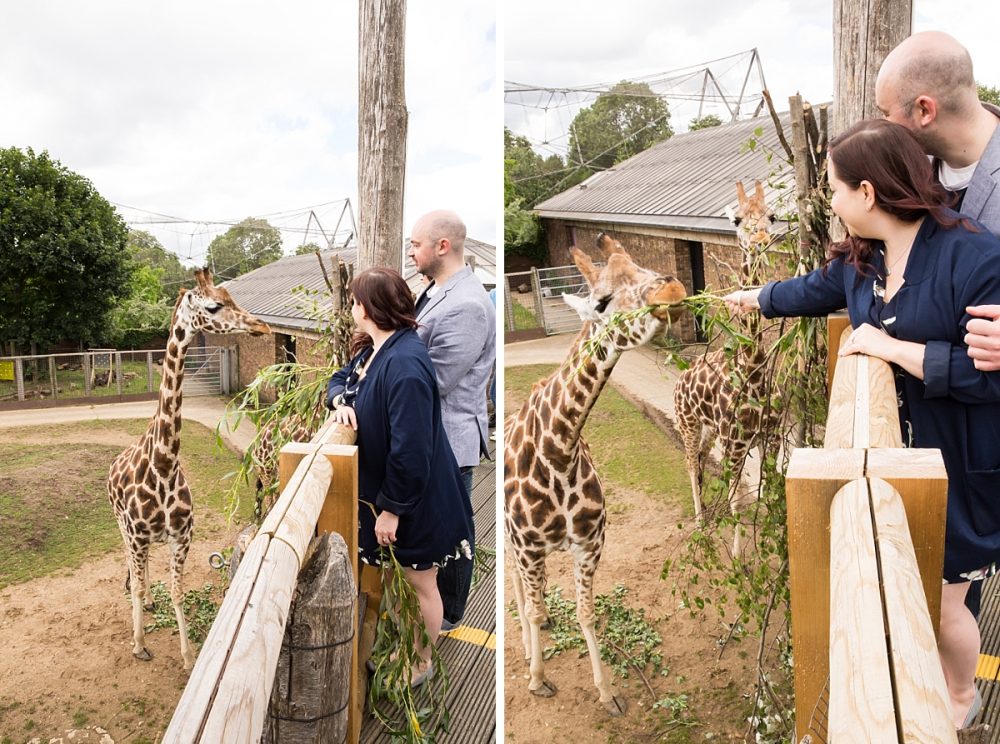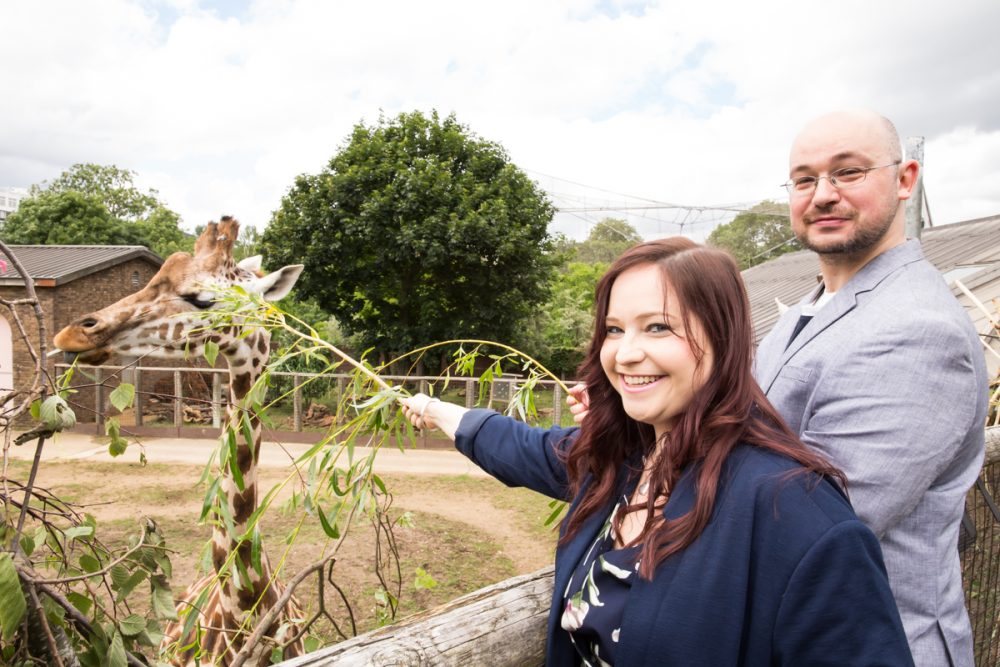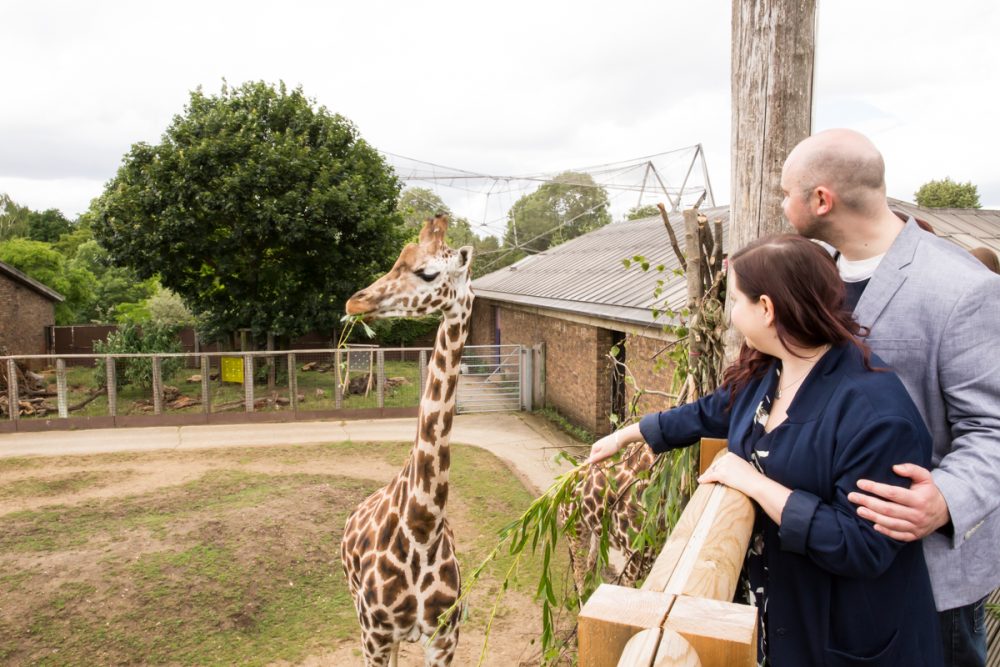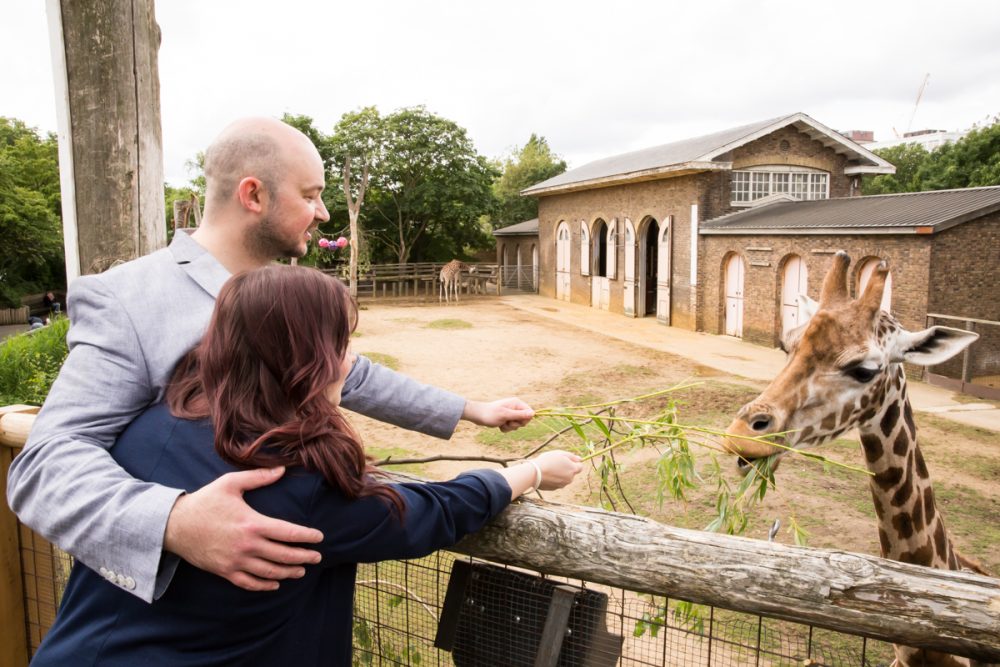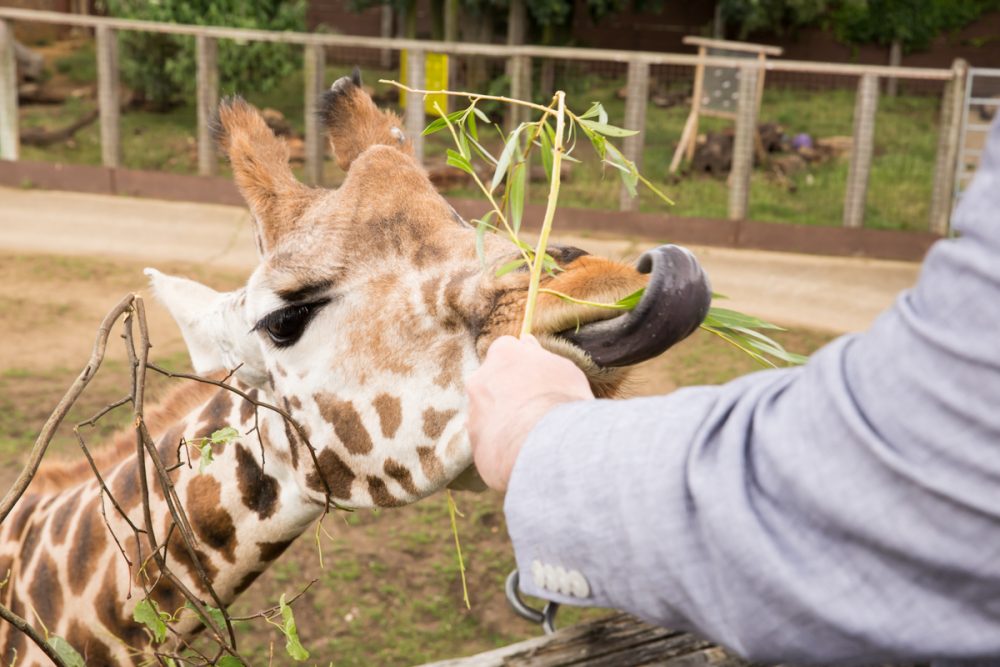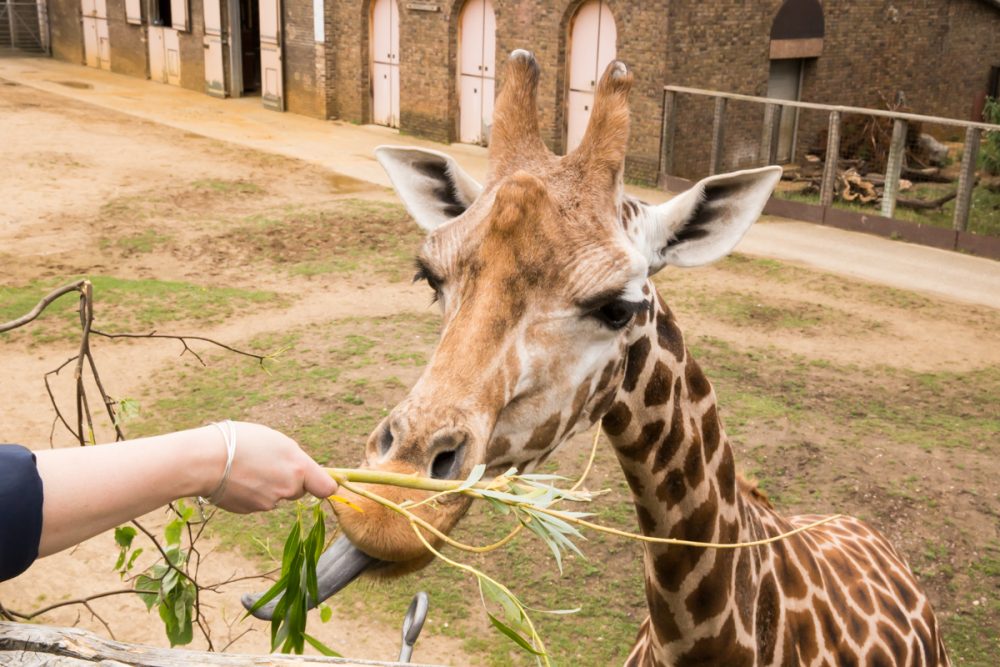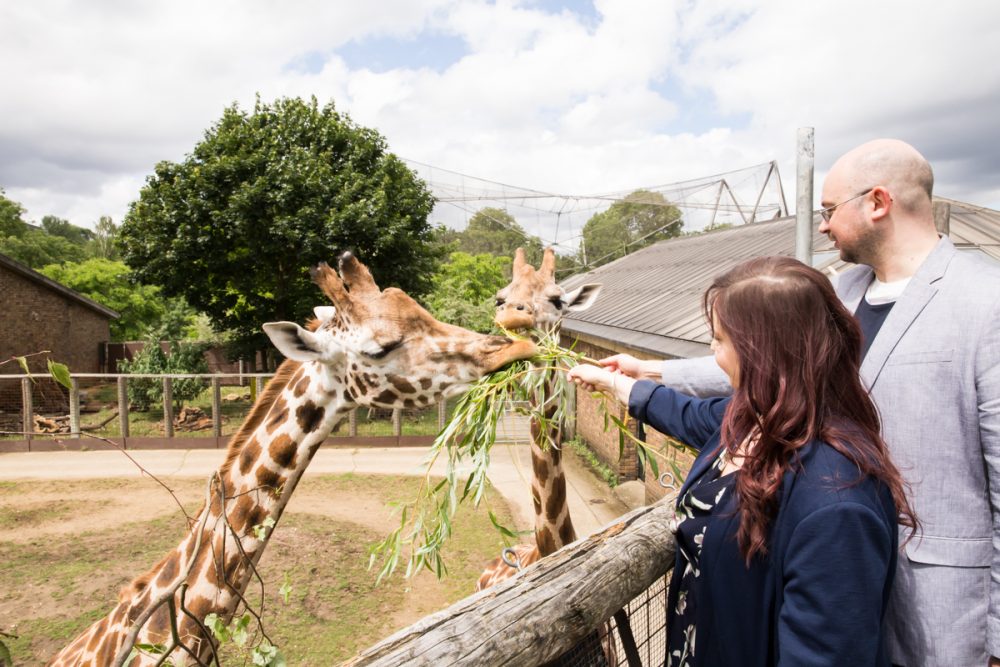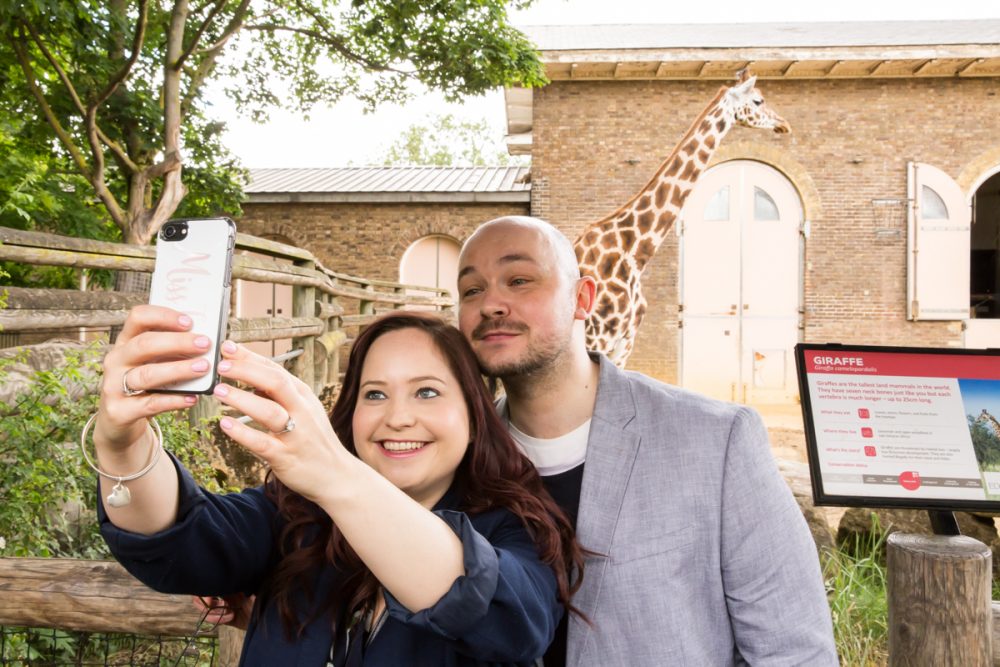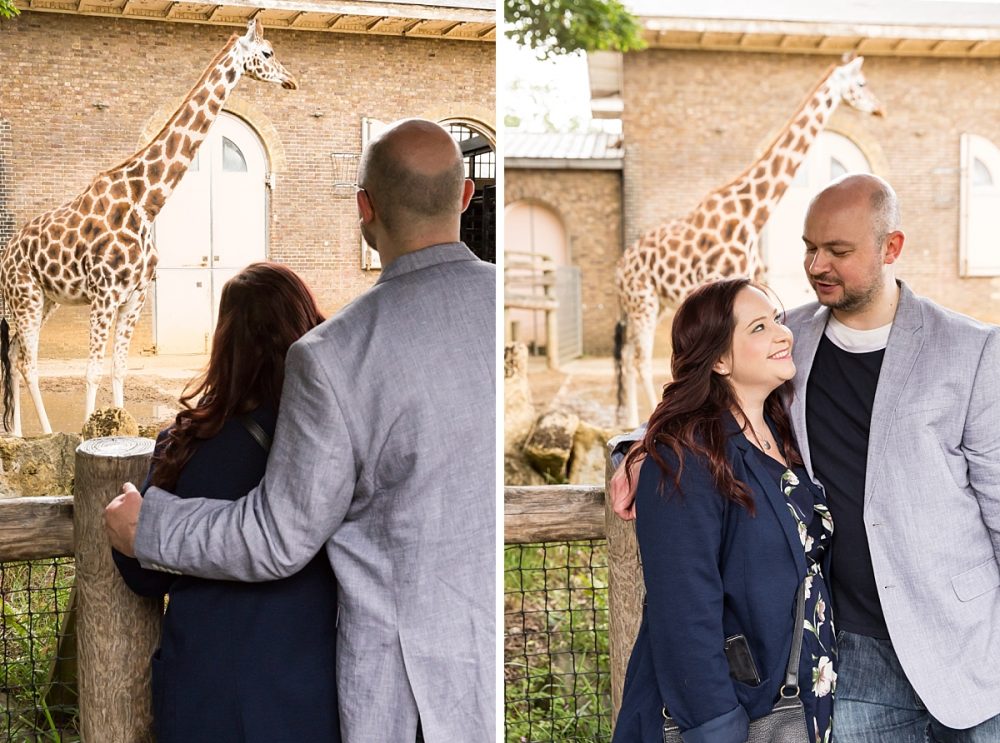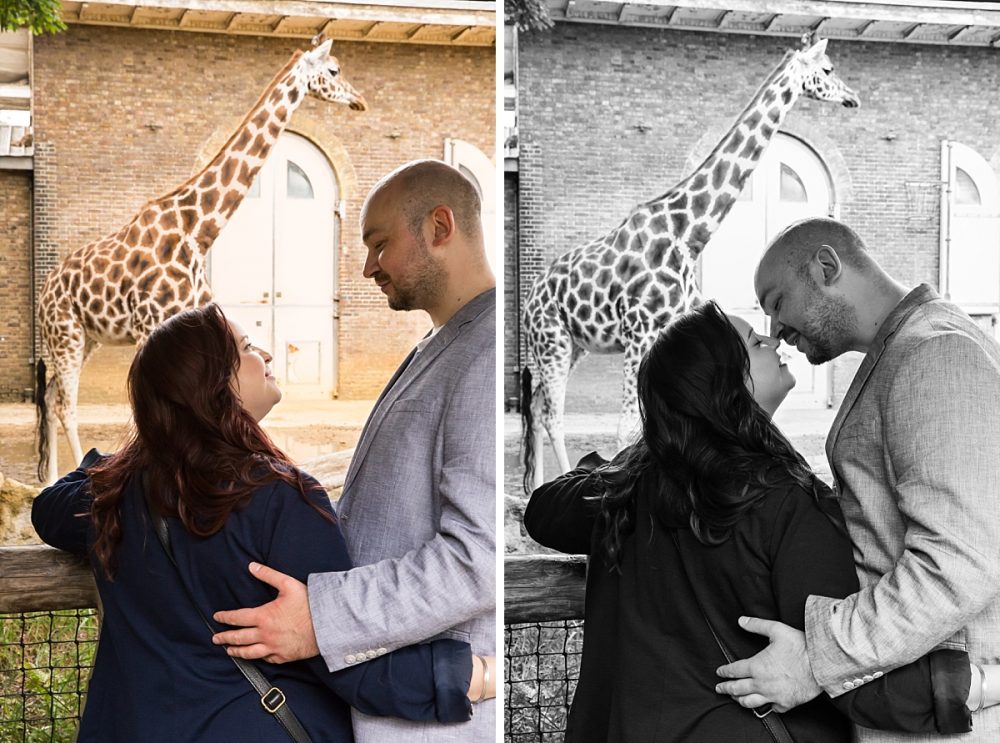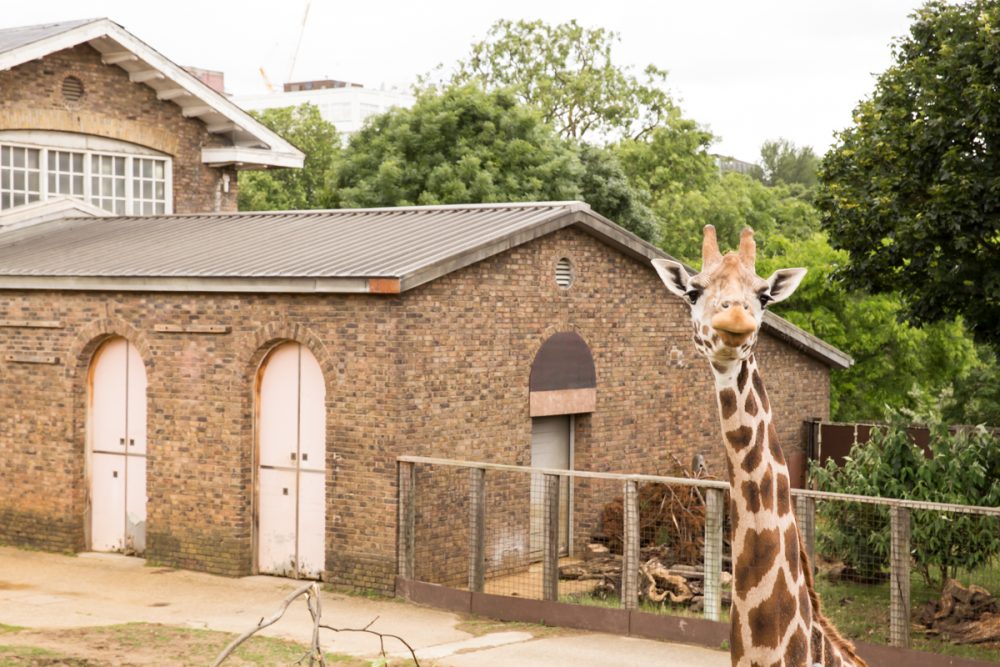 I love talking to couples about engagement shoots that they are excited about, which reflect them and let me create photos they'll treasure. I always recommend having an engagement shoot as a lovely way for us to get to know each other, it lets you feel relaxed in front of my camera so you look gorgeously natural in your wedding photos.
If you're looking for more London engagement photo inspiration you might want to look at this quirky engagement shoot with London street art. If you want your engagement photos to be include key London landmarks you might like this South Bank engagement shoot including St Paul's Cathedral. Or if you prefer to find a quiet spot these London engagement photos at St Dunstan in the East might provide some inspiration.
I've blogged about 6 engagement photo locations to consider and if you'd like to create personal and unique engagement photos, I'd love to talk about your plans.
Or if these London Zoo engagement photos tempt you to plan a ZSL London Zoo wedding then please send me a message as photographing a wedding there is high on my wish list!