I love engagement shoots and I've found they really help to create gorgeously natural relaxed wedding photos. They are the perfect way for us to get to know each other better, for me to get used to photographing you and for you to feel relaxed in front of my camera, so you'll be comfortable on your wedding knowing how I work and that I'll deliver images you love. They are also a great chance to have a collection of photos of the two of you in a place that means something to you, perhaps in a different season to your wedding, showing a more casual side or capturing part of your daily life. You might even choose images to use on save the dates or to display at your wedding. But what are the best engagement shoot locations? Here are my top 6 locations to consider…
Best engagement shoot locations
1. Engagement photos at home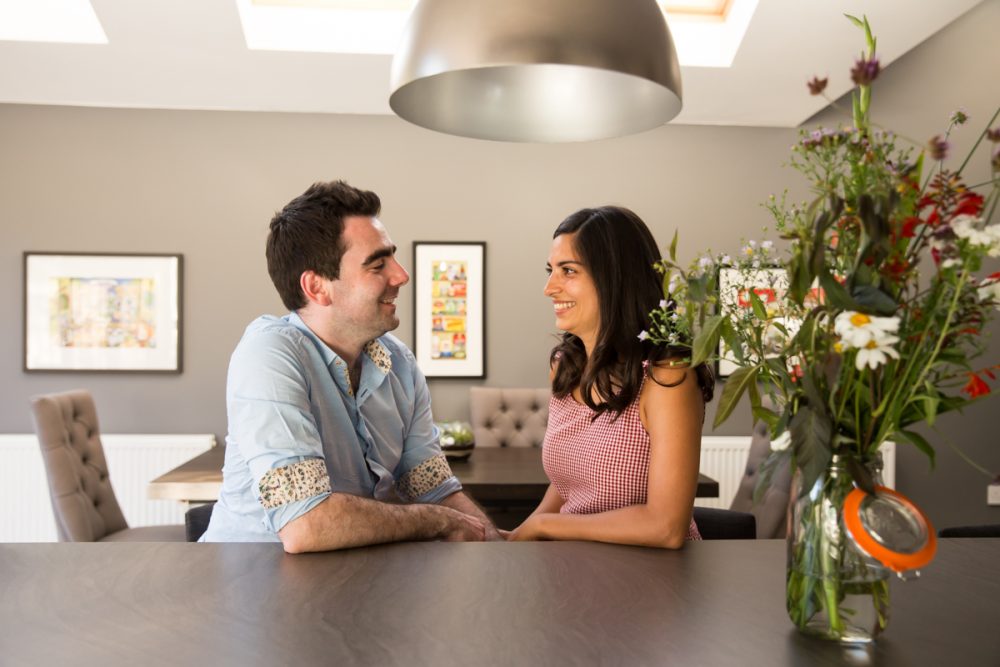 You might not think that home would make my list of best engagement shoot locations, but I think it's really important that you feel comfortable in the location you choose – and for some people that means in their home or garden. If you're camera shy, don't want people looking while you're being photographed or just have a beautiful home you'd love to be captured this can be the perfect choice. Kate & Kilian chose to start their engagement shoot at home, relaxing with drinks in their kitchen before chilling in the hammock in their garden and taking some doorstep photos. It's also an excellent way to include pets in your photos! Cat & Chris started their engagement shoot in their flat so their cat Chutney could be included – I'm a real animal lover so I'm always happy to include furry family members (and if you want to take it a step further and also include them in your wedding check out my pets at weddings inspiration!)
2. Engagement photos at London landmarks
I'm based in London, but cover all across the UK and beyond – if you want to really showcase the city you live in you might want your engagement photos against a backdrop of the city's favourite landmarks. In London St Paul's Cathedral is a stunning building and the best engagement shoot locations to show it off include narrow streets, roof terraces and bridges. Meera & Raj chose a sunset engagement shoot around St Paul's. The South Bank is another popular spot for engagement photos – if you'd prefer it to be quiet I recommend getting up early for a dawn engagement shoot. Or if you want to capture the hustle and bustle like Lizzie & David, we can stroll along the South Bank finding benches and bridges for engagement photos along the way.
3. Engagement photos on a walk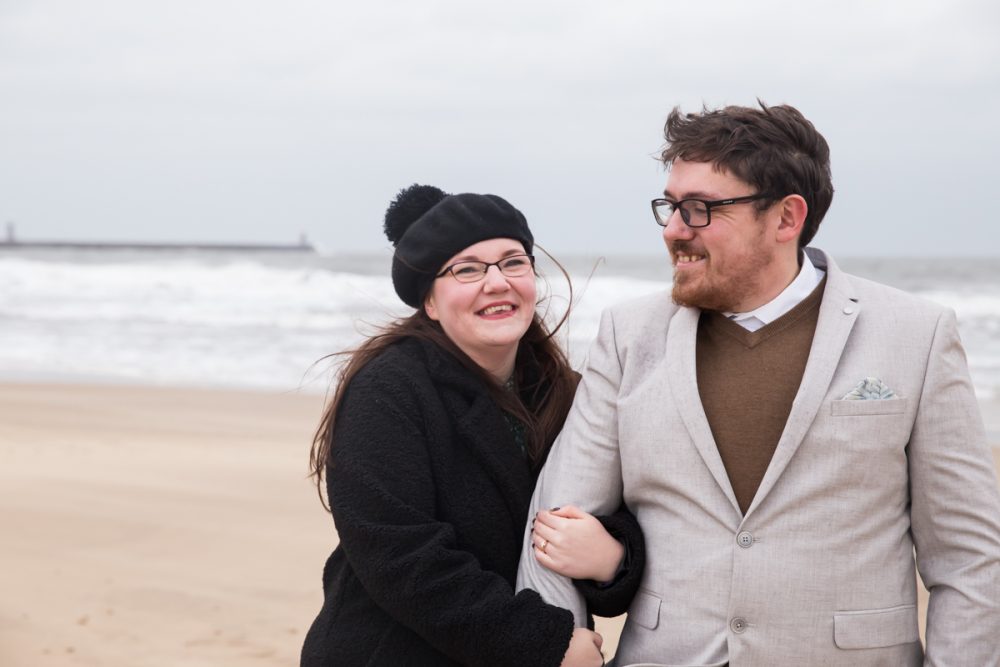 I almost always recommend a walk as part of your engagement shoot. It helps you relax, lets us chat as we go – pause for some photos then move along again – and create images in multiple locations. You might choose a favourite park, a patch of woodland, the beach or to head out into the countryside. Calum & Richard wanted their engagement shoot to capture their favourite dog walk with their golden retriever Bjorn so we headed through the countryside, ending at sunset with golden light across the wheat field. Kate & Kilian headed to their local wood after some photos at home, so they could walk together through the trees and even play on a rope swing. But it doesn't have to be warm and sunny for beautiful engagement photos on a walk – Fern & Ben opted for a winter engagement walk on the beach, wrapped up warm, windswept and wonderful. 
4. Engagement photos in your favourite place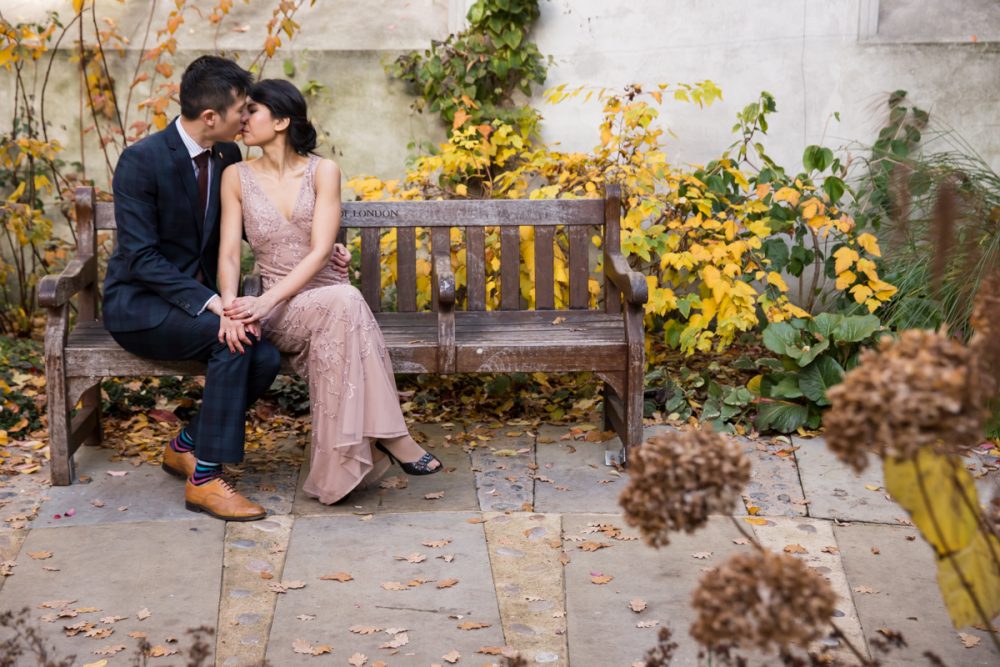 Sometimes there's a special place in your heart – perhaps where you first met or where you proposed, or your favourite picnic spot, cafe or market. I think being somewhere you love helps you to feel relaxed and that happiness shines through in the photos. I also love how different these places are for everyone – I get to discover some hidden gems and create truly personal photos that reflect the couple's personalities. Cat & Chris headed to their local microbrewery for beers and board games after some photos at home. Ai Yun & Gary introduced me to one of my favourite spots in London – the amazing ruined church, St Dunstan in the East, tucked away in the heart of the city. Dana and Eoin wanted me to capture their engagement photos by the lake near their home. And Meera & Raj shared with me another London hidden gem when we went to the Pergola & Hill Garden in Hampstead Heath for their engagement photos. 
5. Engagement photos at your wedding venue
If you'd like, you can choose to use your engagement shoot to explore your wedding venue and have photos taken there in more relaxed clothing – or perhaps in a different season to your wedding. While I don't need to visit your venue in advance, I'm always happy to spend time walking around the venue and photographing you in as many beautiful spots as we can find. Marta & Marcus chose to use the beautiful grounds of their wedding venue at Pembroke College for their engagement shoot. 
6. Quirky engagement photos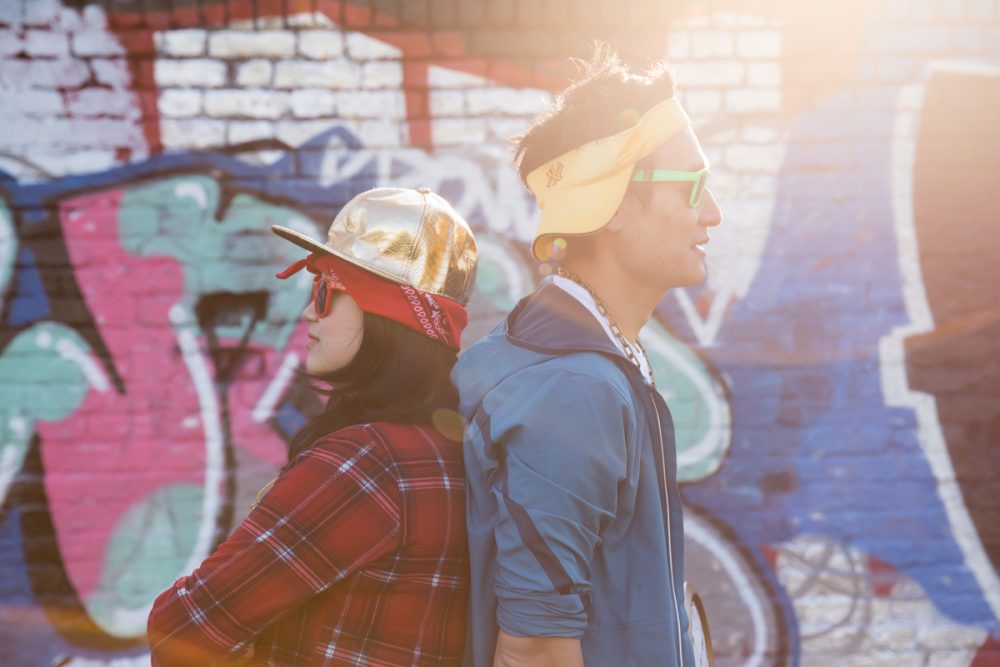 Or maybe you'd like to do something totally different… perhaps you don't want only relaxed, natural romantic images, but also want something quirky that captures another side of your personality! Lisa & Nick had a clear vision for their quirky engagement photos against a backdrop of London's best street art, with outfits and props to match – so for them the best engagement shoot locations were Brick Lane & Allen Gardens. And while Jo & Ali wanted to capture some doorstep engagement photos – they also wanted to include their love of rugby, mistletoe, Christmas jumpers & Christmas trees. 
***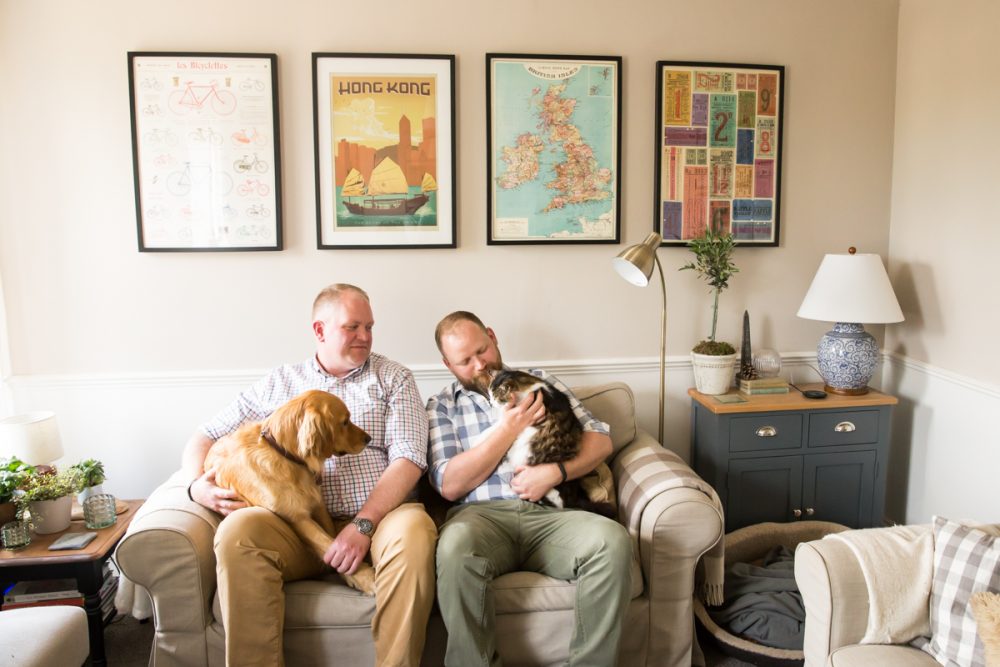 I'd love to talk to you to help you find the best engagement shoot locations – whether you'd like me to capture your proposal, to celebrate your engagement or in preparation for your wedding photos. Have a look at my engagement photo portfolio and send me a message to arrange a time to talk.