Lisa & Nick are a fun and creative couple who wanted a quirky London engagement photoshoot. They wanted romantic photos by St Paul's Cathedral, down by the river at the Millennium Bridge & on London's most romantic street Love Lane… but then they also wanted to capture some quirky photos against a backdrop of London's street art. On a wintery day with blue sky, we walked around the city, before heading to Allen Gardens the setting for their quirky London engagement photos. Allen Gardens has some incredible street art which makes amazing backdrops for quirky engagement photos and with a change of outfit we were ready to create fun and quirky images! I love it when a couple really think about their engagement shoot and let their personalities shine through – and with their attention to detail with outfits and props, Lisa & Nick really went for it!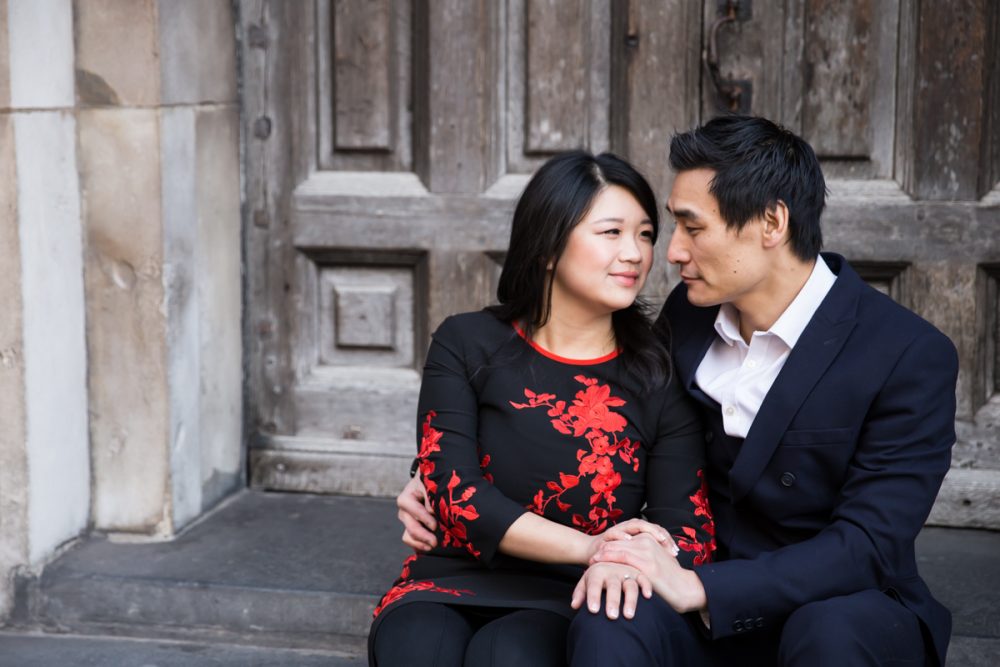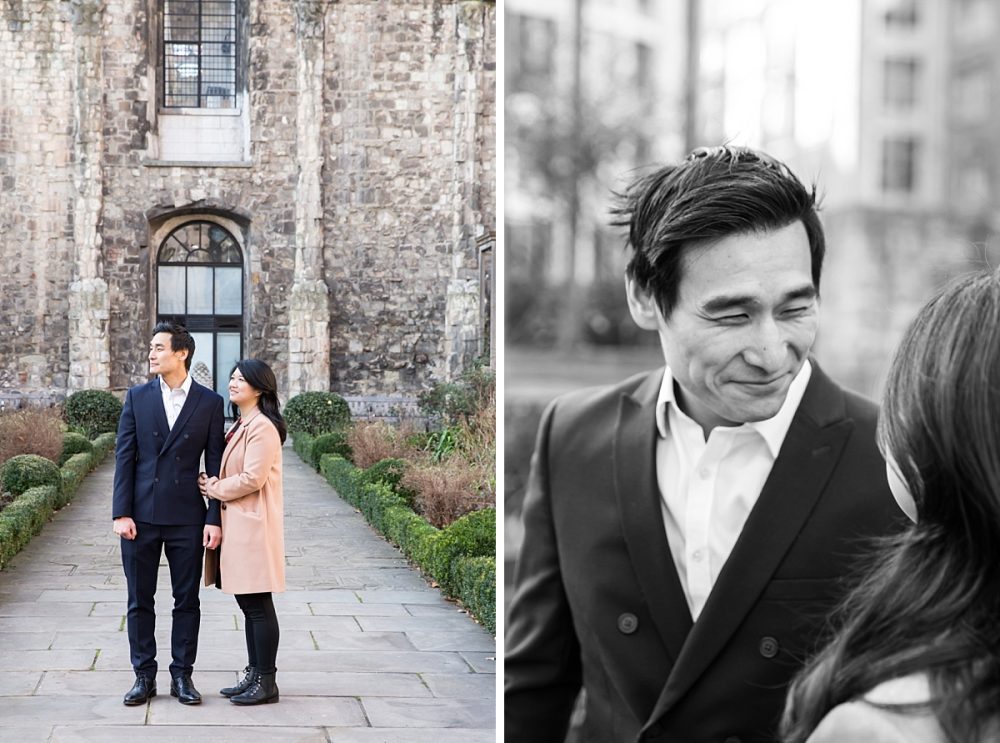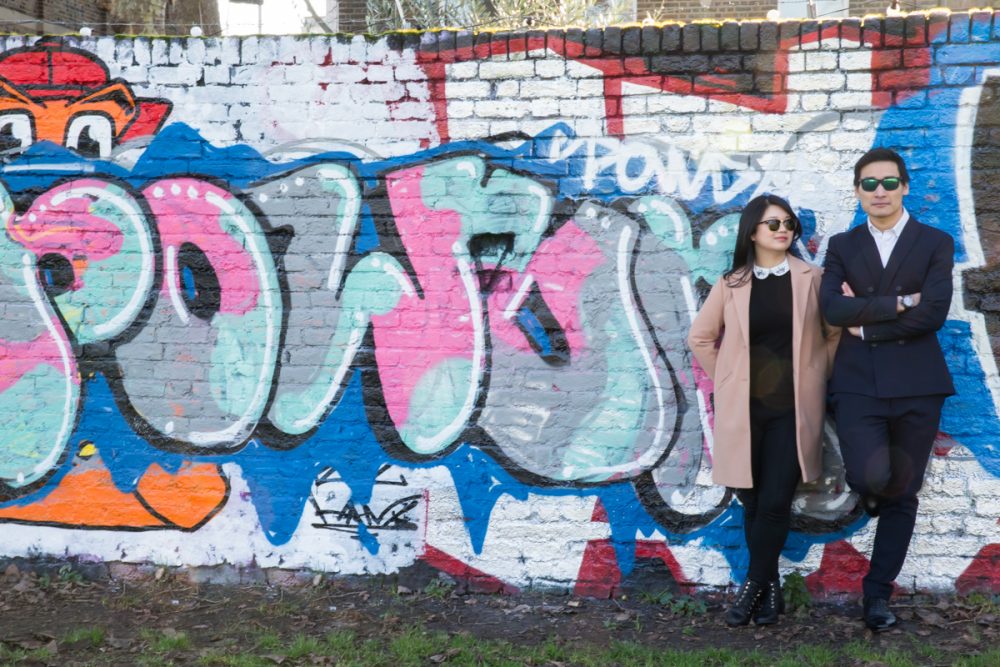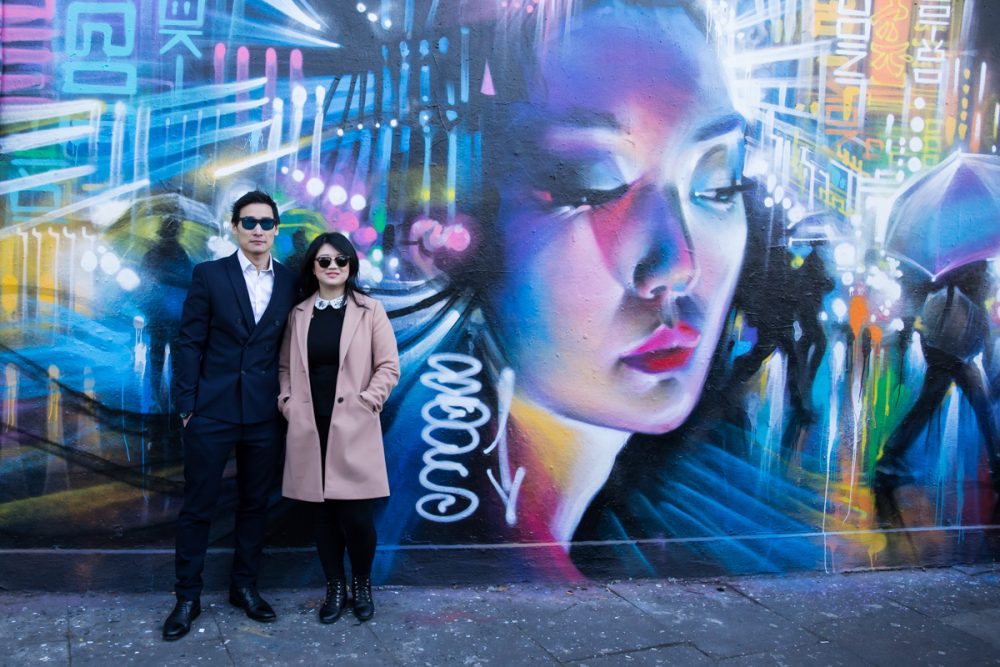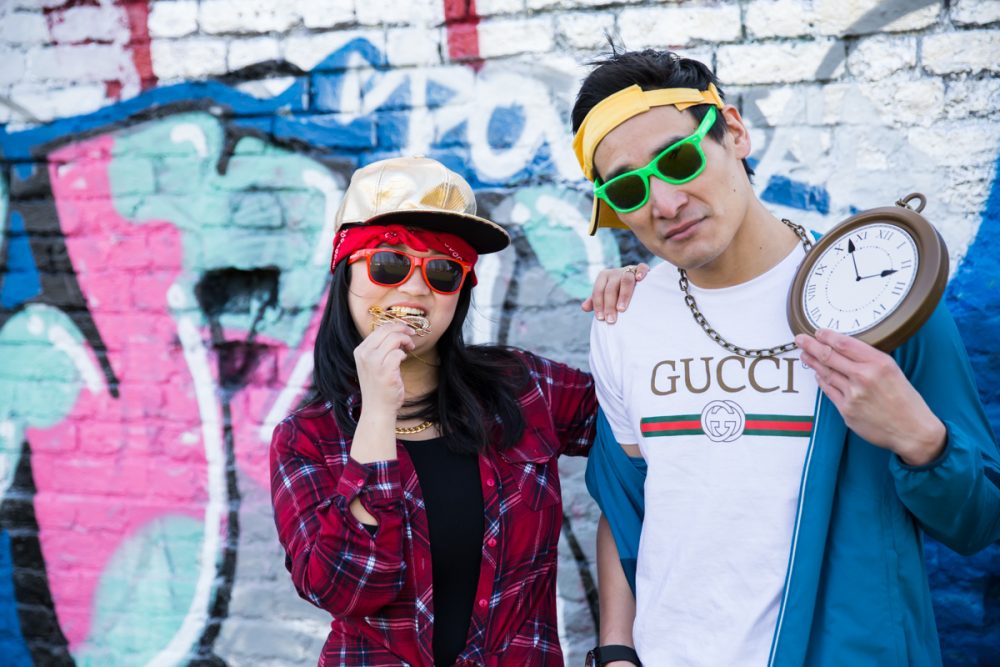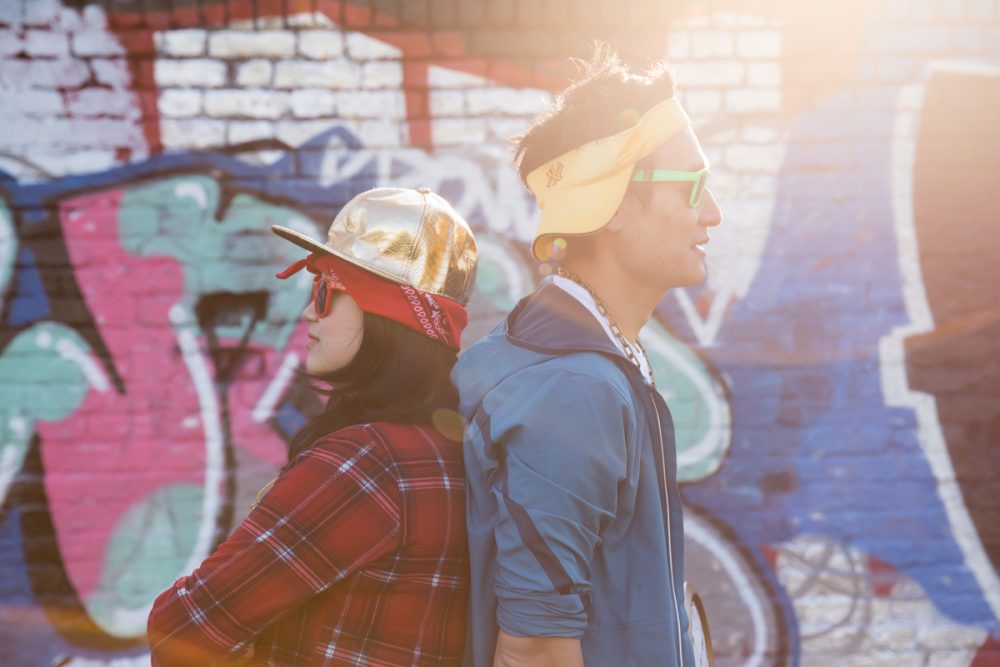 I loved creating this mix of engagement images from artistic shots with reflections of St Paul's Cathedral, natural romantic images by the Thames and then fantastically quirky shots in Allen Gardens. I really enjoy helping couples plan engagement shoots that reflect them and create photos they will love to have in their home – and I always recommend an engagement shoot so we can get to know each other and ensure you feel relaxed and look gorgeously natural in your wedding photos.
If you're looking for more quirky London engagement photo inspiration you might want to look at this at home engagement shoot (with a cat) that ended with board games in a local microbrewery. Or if you loved the instantly recognisable backdrops like St Paul's Cathedral you might like this South Bank engagement shoot by London landmarks. Or if you prefer to find a quiet spot in London these engagement photos at St Dunstan in the East might give you some ideas. If you'd like to create personal and unique engagement photos, I'd love to talk about your plans.